A Musical Tour of Milan
ME Milan sounds so good you might never leave the hotel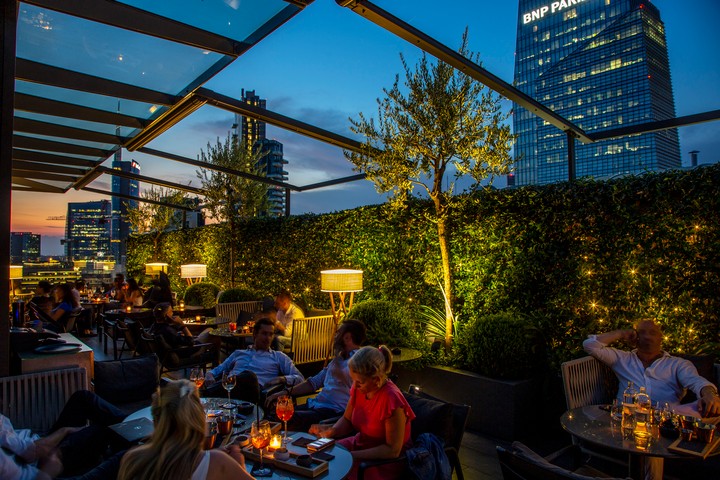 Italy's second city has ancient ties to music. You see, the Milanese chants – a mode of singing religious praise supposedly introduced under Saint Ambrose back in the fourth century – were among the earliest formulated pieces of music in Western culture. This later evolved into the birth of scales, ultimately laying the groundwork for everything we know modern music to be.

Think of Italian music though, and your mind probably jumps to some of the world's greatest classical composers, Pavarotti's crystal clear voice or traditional Canzoni Napoletana pop songs. But there's a whole lot more to it than that. Naturally, over the past century outside influences like jazz, rock and hip-hop found their way to the bel paese, resulting in impressive local interpretations of the genres. As the musically-inclined among you will already know, Italy played a key role in developing disco – one of the earliest incarnations of electronic music – in the late 1970s.
Fast forward to the mid-80s and Milan was full of producers in studios using synths and early drum machines to build mad-sounding future pop topped with moody melodies. They called it Italo disco and turns out, the kids down the local clubs loved it. And as it often goes, so did the record labels, like Milano's well-named Discomagic Records. Later still came the dawn of the beautiful hybrid that is Italo house, which would eventually spawn Italian dance and influence all manner of modern productions.
Does all of this make you want to take a trip? You should. Milan is a city of top notch record stores, one of the world's most famous opera houses, moody jazz clubs galore and club nights full of fashion faces. But you'll also find a whole lot of Italo house on rotation over at ME Milan on The Piazza della Repubblica. Curated in partnership with VICE, ME's hotel soundtracks seamlessly combine the work of key Italian artists of the past with more obscure underground local releases from today. Think: Giorgio Moroder, Mina and Nada next to Santa Manu, Shablo and Enrico Mantini. Discover a whole new archive of music that effortlessly spans time, space and genre… without ever setting foot outside of the hotel bar.
Check out the latest ME London day and night playlists below!
Tagged: