Death Row Diner | We Went to 'America's Most Haunted Restaurant'
It's been a mansion, a hospice, and now, a dining experience like no other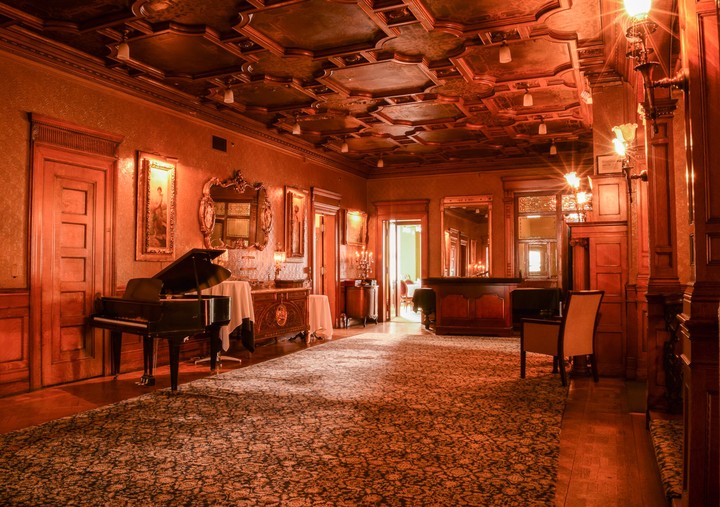 Since the financial crash of 2008 left Detroit with more foreclosed homes than any other American city, many observers have described Michigan's capital as a ghost town. One residence in the borough, however - once vacant, now restored to its former glory - is ghostly in a much more literal sense. I visited The Whitney Mansion to investigate, and eat at, what some people have called 'The Most Haunted Restaurant in America'.
Built in 1894 by one David Whitney Jr., The Whitney mansion isn't your typical American diner. Estimated to have cost $400,000 - about $9.5 million today (with a further $11 million spent on furniture and interior), it has more in common with the aristocratic manors of England than it does of other dwellings in its vicinity. The restaurant - like many mansions of its kind over the pond - also swirls with rumours of supernatural activity.
"Ghostly tales from the residence include apparitions appearing in windows, and a lift that follows employees from floor-to-floor"
"David Whitney Jr's wife died during construction of the house" explains John Leach, Sommelier and Director at the The Whitney Restaurant (and paranormal sceptic, until taking his position at the establishment only a few months ago).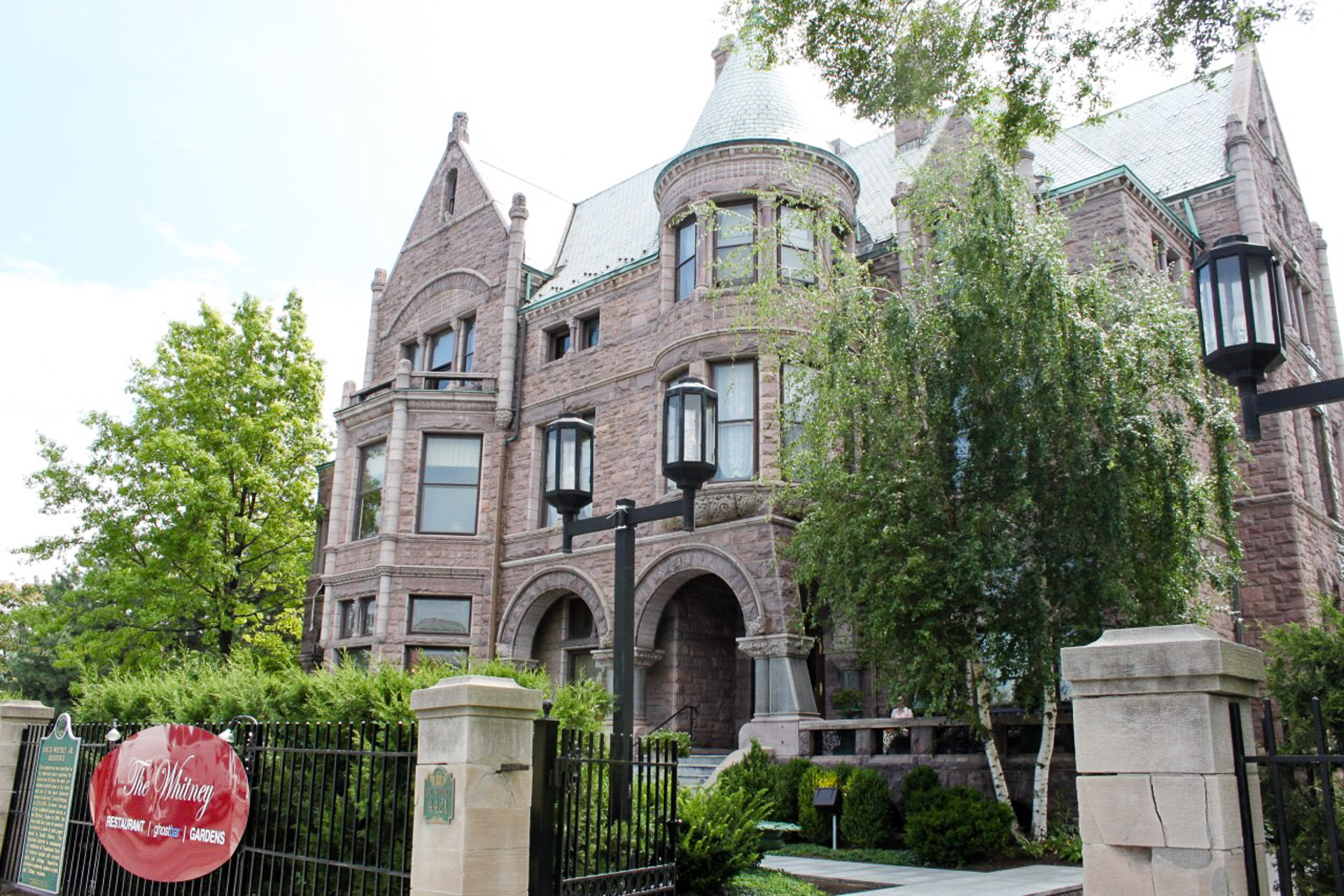 "Whitney then married his wife's sister, who also died in the house - as did David himself, four years after its completion. So yeah, a lot of bodies around here."
When Detroit's population and boundary expanded, soon after Whitney's death, the house went from being in a plush area on the outskirts of the city - with a beautiful sports club next door - to being overrun by the explosion of mass production (A soda-canning factory opened next door, somewhat dampening the aristocratic vibe).
"A few decades after Whitney's death, nobody wanted to buy the place" says Leach. "A caretaker lived in it for twenty years or so, until it was given to the Wayne County Medical Society. It then became a hospice for tuberculosis patients, which, of course, added to the horror stories".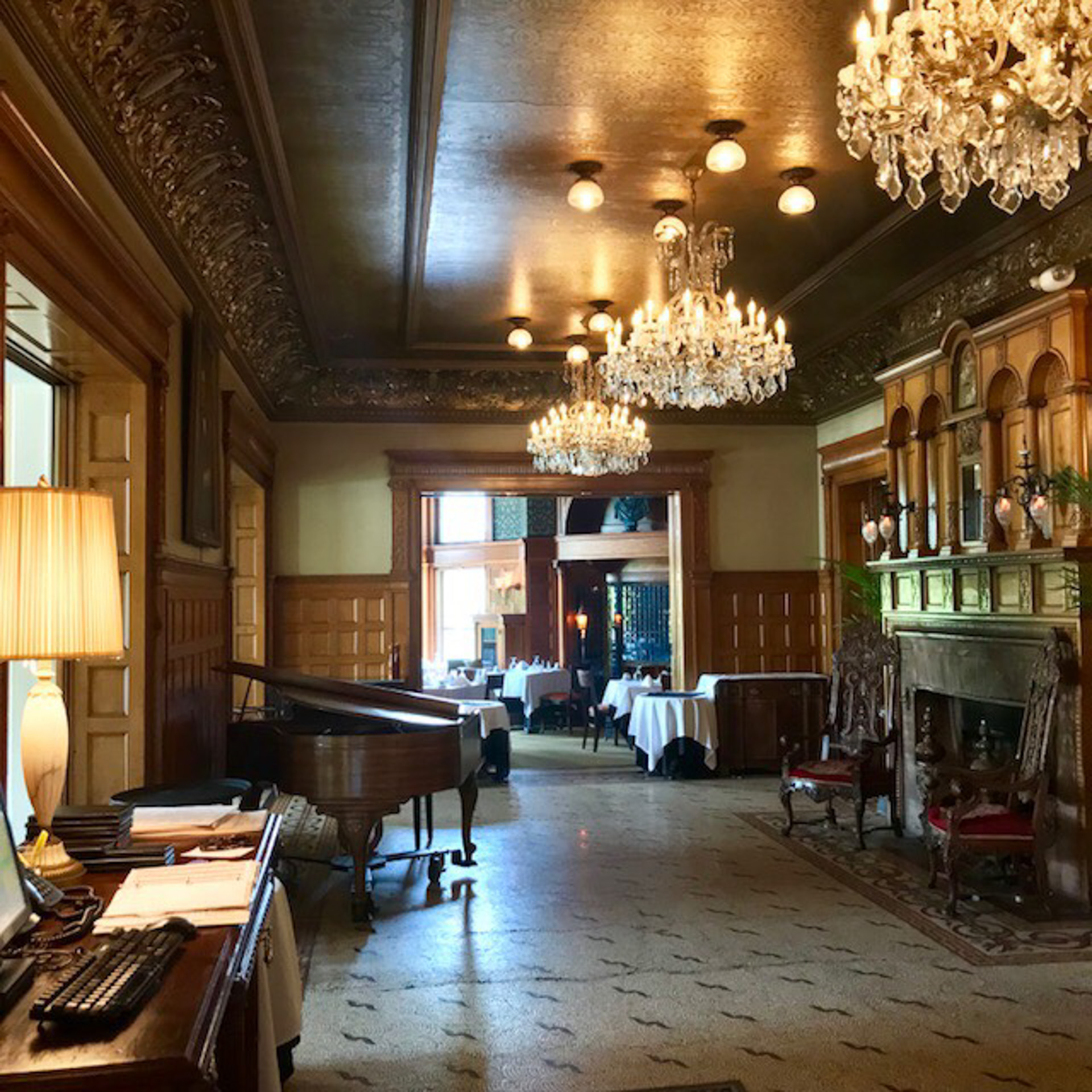 Ghostly tales from the residence include apparitions appearing in windows, and a lift that follows employees from floor-to-floor. Every Sunday, alongside dinner service, the restaurant offers haunted tours, whilst today, during my visit, there's also an 'Audience with Billie Holiday' - a tribute act, not her ghost - on the second floor. The performer's songs linger in the buildings regal hallways, complimenting the spectral ambience that the estate naturally exudes.
After our meal, which consists of an outstanding Beef Wellington and a fine bottle of red wine, Leach leads us through various rooms and passageways, describing his own personal experiences in the house.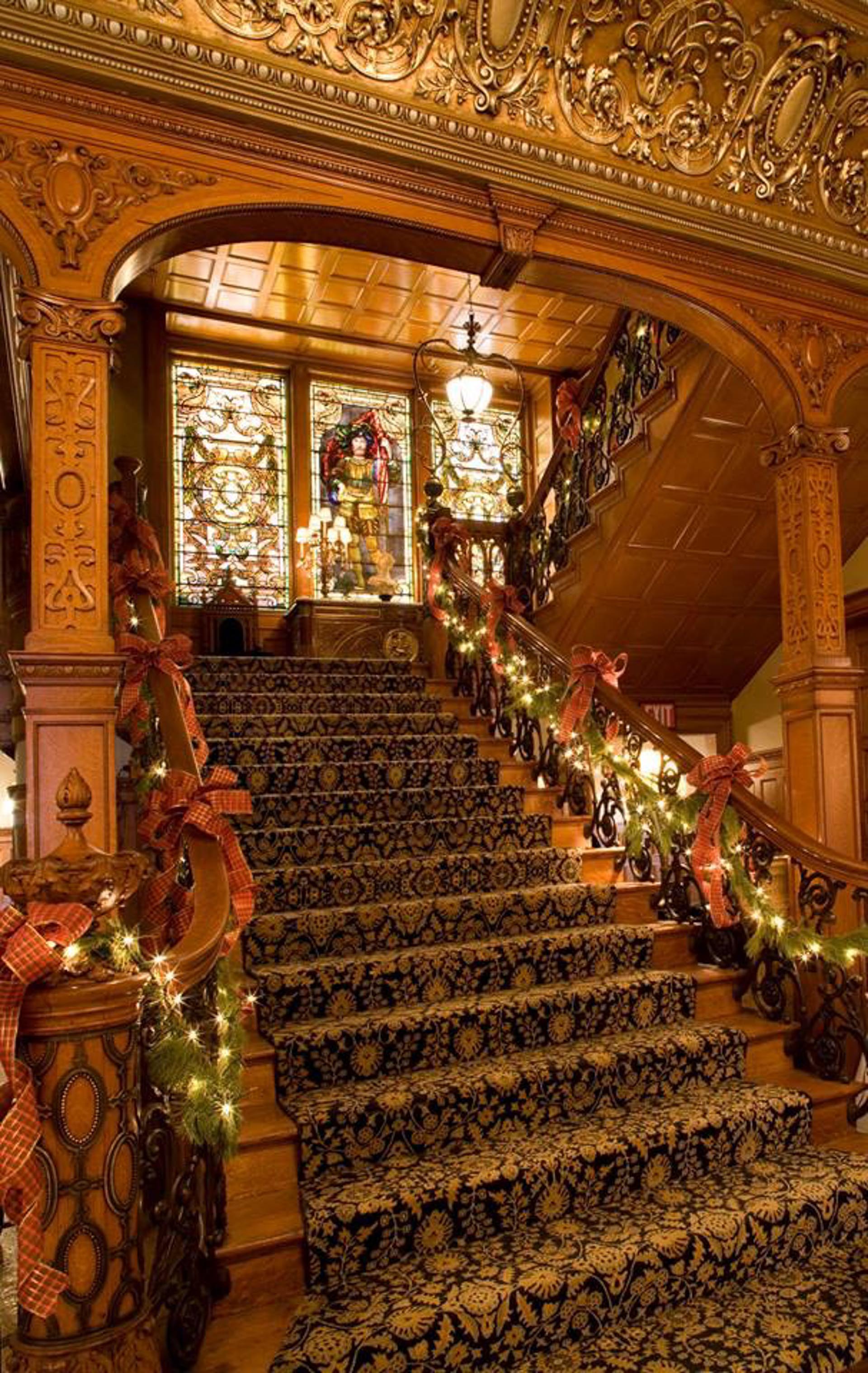 "The electrics here were installed by Thomas Edison, who was a personal friend of David Whitney."
"It's so old, each light has an individual switch. Can you imagine having to visit every corner of every room to switch them off, each night, before we leave? Let's just say the restaurant's had a lot of employees over the years."
Leach is a fine blend of off-beat and personable; a bit like like a Philip Seymour Hoffman character (he even looks like him a bit). If this was an actual horror film, he'd probably make it to the final scene.
The house itself is one of the most elegant you could imagine. David Whitney died the richest man in Detroit, and it tells.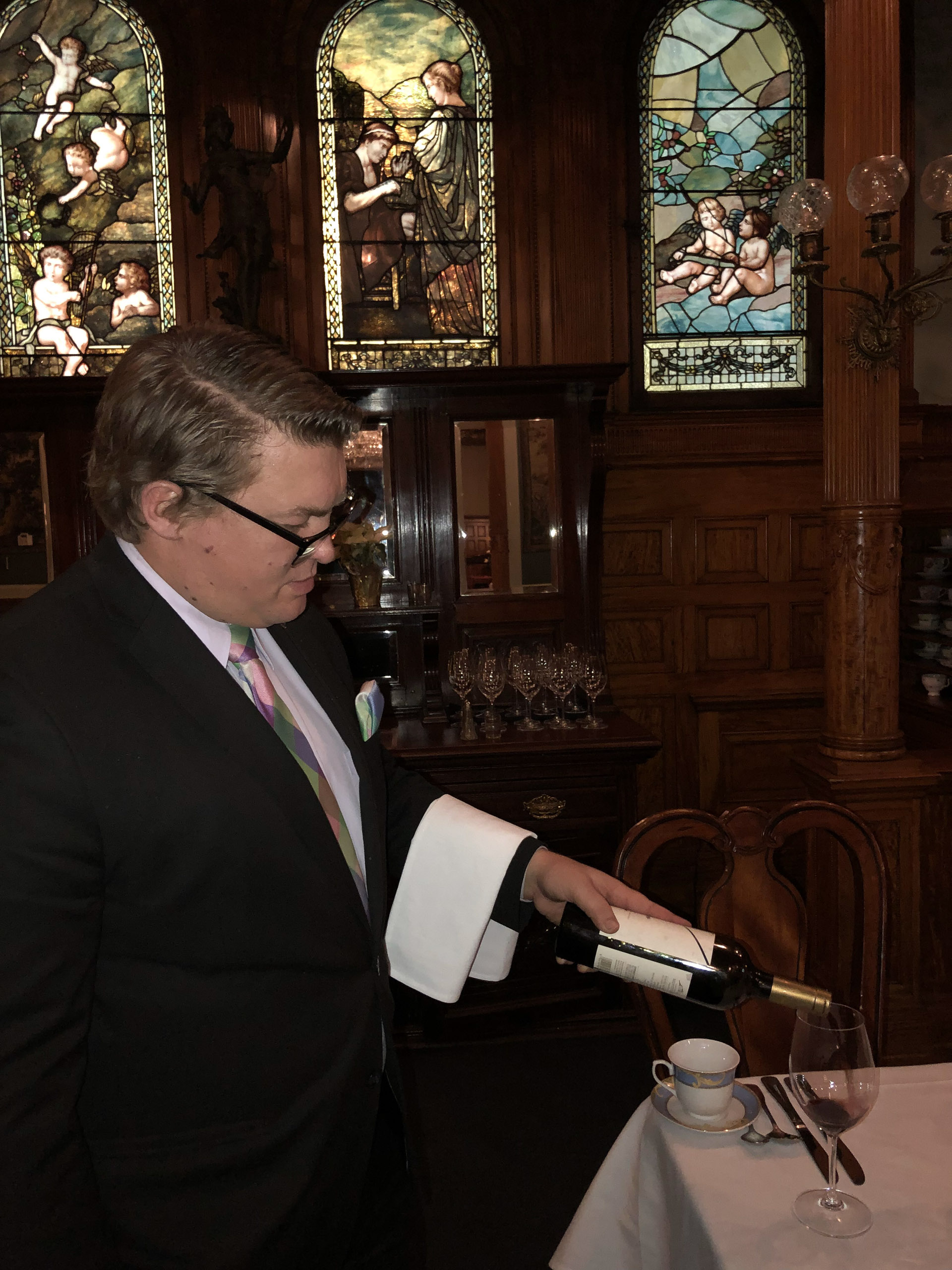 Bannisters and facades contain wood sourced from every continent on the planet, whilst the construction itself is made of rose-colored South Dakota jasper; a special type of granite. The place oozes class.
The symmetry throughout the building is astounding. Leach tells us that the Music Room on the first floor is geometrically correct within a thousandth of an inch. It feels like we've walked through all 22,000 feet of the property, when our guide has a wildcard idea.
"I've never actually been to one part of the property. Do you want to look at the outhouse?"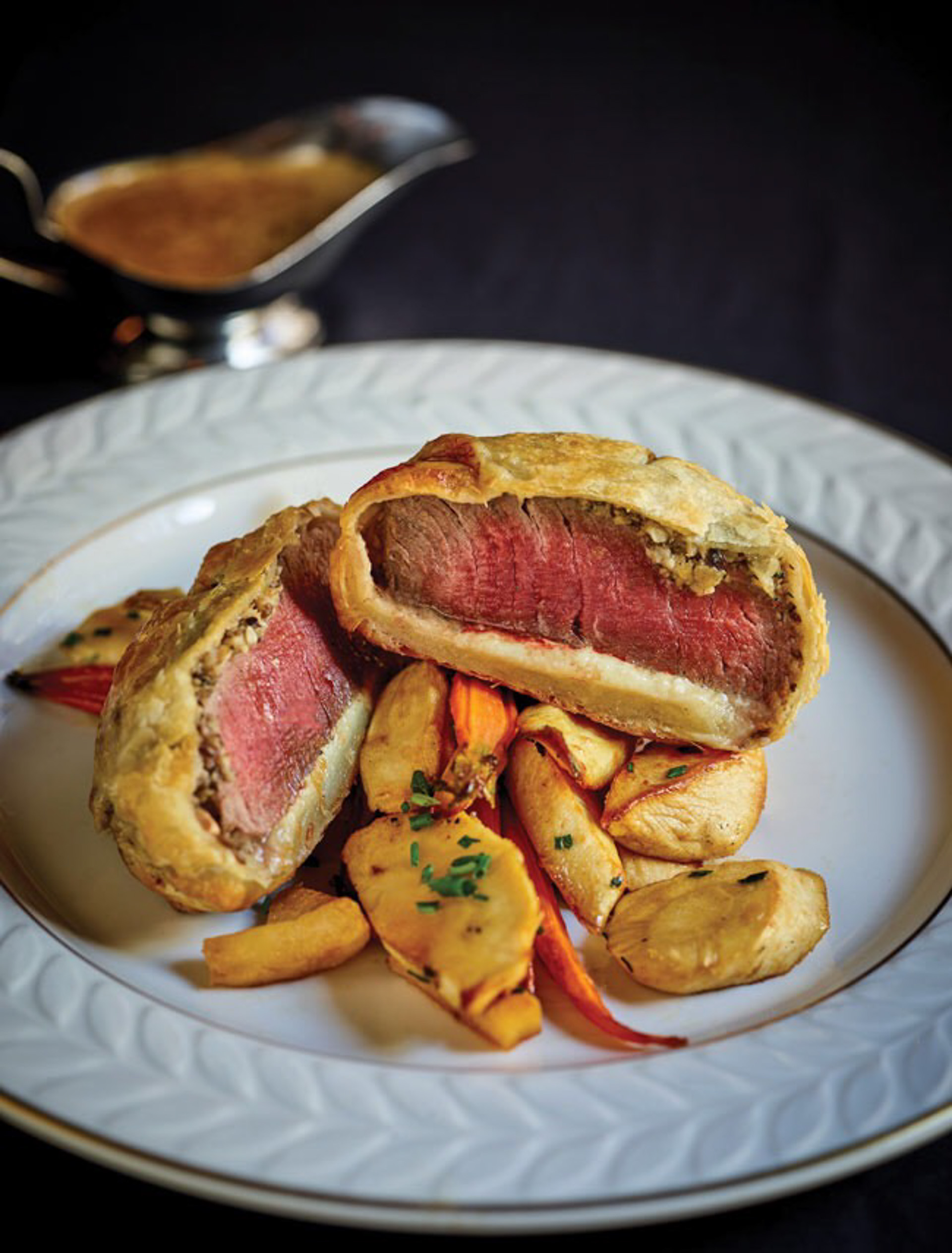 According to our server, talking on his cigarette break in the restaurant's garden, the outhouse is the most haunted area of the property. Originally built for Whitney's slaves (a part of history that the current incarnation can't ignore), Leach tells us of a rumour that in one room, a table is set for afternoon tea that's been there - untouched - for as long as anyone can remember. As we climb steep stairs, iPhones in hand, in almost pitch black darkness (this part of the estate is off limits to the public and has no lights): there it is. Covered in dust, a dormant dining table otherwise perfectly set. It looked like it had been there since Woodrow Wilson was in office.
At this point, Leach genuinely panics and goes quiet for the first time in an hour, before bee-lining for the exit.
The Whitney definitely has a supernatural air about it. Although a paranormal sceptic with borderline contempt for anyone that believes in ghosts (including my mum - nobody is spared), I must concede that I was weirded out. Maybe it was the context of the evening; my brain, the Beaujolais… But there was something unusual about that outhouse.
If ghosts aren't your thing, there's still plenty to like about The Whitney. Its elaborate American cuisine, and interior design, are to die for - and yes, that pun was intended. A visit to The Whitney is a must for any self-respecting, hungry ghost-hunter; just don't go for the afternoon tea.
Jonathan Turton is a Liverpool-born freelance journalist, based in New York City. Keep up with him on Twitter.
Tagged: