Kabul Calling | This is Afghanistan, But Not as You Know It
This Instagram account aims to rid you of your preconceptions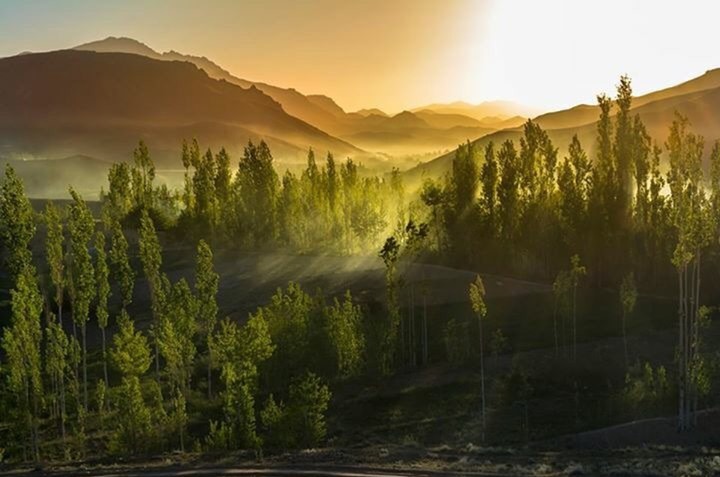 @Afghanistan_you_never_see / Instagram
"It hurt, seeing the tears on the face of the American lady in New Delhi Airport," says Habib Daftani. He'd struck up a conversation with the passenger sitting next to him, as you do. When she'd asked where he was travelling to he said, "home, to Kabul." Her shocked reaction - as if a nice young man like him couldn't possibly have come from a country she obviously thought of as a war-torn hellhole - upset him.
"There is more to Afghanistan than what you see on the news"
When he got home, perfectly safely, Habib decided to do something about it, setting up the Instagram page @Afghanistan_You_Never_See with the aim of promoting the country in a more positive light. The account, on which Habib posts a mixture of his own photos and shots that others send him, has grown rapidly and now boasts nearly 30,000 followers.
Think Kabul, and jittery footage of journalists running between bombed out buildings may come to mind. Habib's mission is to change this, as he lifts the veil on the real Afghanistan. Instead, he presents an unexpected world of jet skis cutting through calm lakes, smiling kids in classrooms, or blue-shirted Pashtuns dancing in the mountains of Khost Province.

As well as the photos he offers his followers current travel advice, informed by the security situation in Kabul, and his local knowledge. The overwhelming message is this: Set aside your preconceptions, there is more to Afghanistan than what you see on the news.
Outside perceptions of the country weren't always this way of course. There was a time when Kabul was a key stop on the hippy trail through Asia. In Across Asia on The Cheap (1973), the very first Lonely Planet guide, authors Tony and Maureen Wheeler recommend taking a "magic bus" direct from Lahore to Kabul - to find one, all travellers had to do was keep an eye on the notices scrawled on the walls of the popular, backpacker cafés, known as "freak hangouts".

In fact if anything, the worry at the time was that Afghanistan was becoming too crowded, and the indigenous culture too diluted by the influx of westerners. But as the Soviets began their decade-long war in Afghanistan in 1979, it was no longer safe for hippies and travellers, and so they stopped coming to Kabul. Conflict would continue to blight the country after the Soviets withdrew, and then in 2001, NATO invaded Afghanistan. Western troops have been fighting there ever since. Most recently, in October this year, a suicide bomber attacked Kabul's election commission headquarters.
All this however, is far from the only story in town, according to Habib. "The media air only bloodshed, insurgents, corruption, and poverty," he says. "The mission of my Instagram page is to change the world's misconceptions about Afghanistan."
In one photo, four figures tread a crude bridge above a river, against the backdrop of the MahiPar mountains. But these aren't Taliban insurgents, warlords or western soldiers. "They are children on their way to Sarobi Bazaar, and the boy trailing behind is carrying boiled eggs to sell," Habib tells me.

Markets like Kabul's Sarobi Bazaar offer us an insight into the day-to-day lives of the city's four million strong population, according to Habib. His Instagram feed shows us locals shopping, eating, and relaxing in their free time. "During Eid the market is full, so much so that is difficult to walk through," he adds.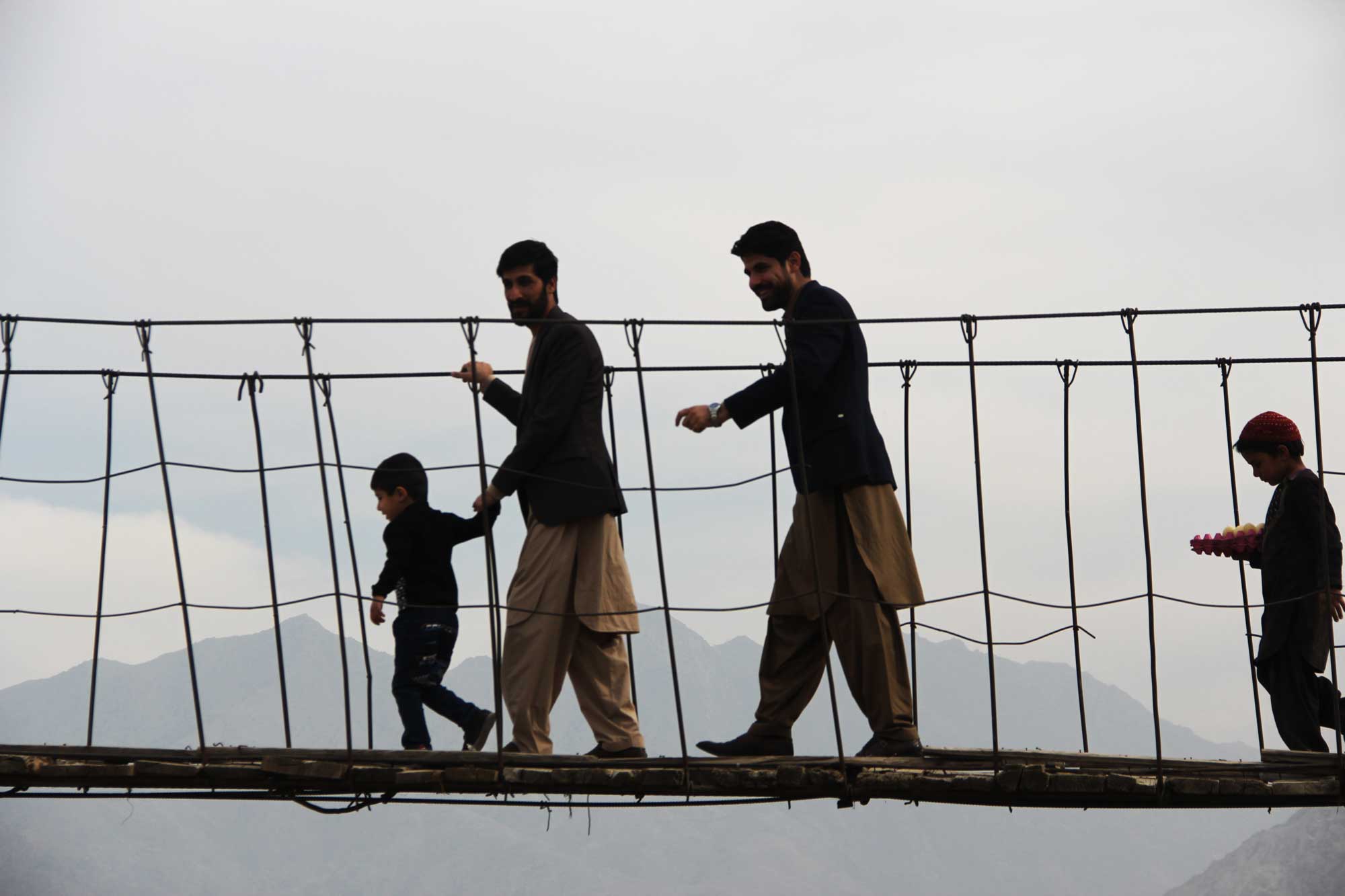 At other times of year it is still bustling, with crowds of people browsing fabrics, shoes, dried fruits, sweets, and ephemera. In place of the Taliban's strict rules, the government now impose sensible regulations on the market. Traders must use the local currency, Afghanis; perishable food must be labelled with expiry dates; and the meat for sale must be halal. All of those might be fairly standard anywhere in the world, but there's another regulation that reminds you where we are: No firearms are to be sold.
Habib remembers growing up in the early 90s during civil war, when children were moved to the villages because of fighting in the cities. "We would study under trees and in mosques. Now the children are able to study at schools which meet international standards," he says. Things aren't what they were even five years ago, and the photos on Habib's Instagram feed show it.
At another small market a man dressed in white sits crossed legged amongst piles of fried fish. A gas canister fuels the fire beneath him, and heats the skillet. Kabul's urban dwellers come here on the weekend to eat freshly cooked fish, or to take some packed fish home for the rest of the week. A kilogram of fried fish will set you back 200 Afghani (roughly £2) and has came out the river that day. It's the sort of thing western newspapers don't often talk about, but this is what Afghanistan is like at ground level.
"South of Kabul, in Khost Province, I discovered a group of Pashtuns dancing in blue shirts and playing music," says Habib. He took a video of them in the mountains, around pine trees and small fires. The men sitting on the floor play a dhol, a drum made from wood and animal skin, and an accordion-like instrument which is made locally.
While these men do carry guns, "they put them away for my video and photos, and are extremely friendly people," he says. Dancing in Afghanistan might be a bit different to a night out in Dalston or Kreuzberg but (even with guns stashed on the sidelines) it's still dancing. And that is precisely Habib's point - there's more to his country than meets the average American lady's eye.
Daryl Mersom is a freelance writer and photographer based in London