The Wanderlist 2019 | 50 Unmissable Travel Experiences, Curated by Amuse
Welcome to The Wanderlist, your guide to where to go this year - and what to do when you get there
It's cold outside, the nights are long, and the residual afterglow of the festive period has finally faded. Everywhere we look, there are adverts telling us we should be starting new diets, joining new gyms, reinforcing that old cliché, "new year, new you". You may (if you're feeling particularly puritanical) even be subjecting yourself to Dry January. In short, life is miserable right now.
It's times like this when, more than ever, you need something to look forward to. Which is why we've created The Wanderlist - a guide to 50 unmissable holiday experiences for 2019. Lots of websites will put together lists of the best travel destinations, but we've gone a step further - because while the country, city, or resort you visit is obviously important, what really makes or breaks your holiday is what you do when you get there.
Nominated by our award-winning team of contributors - travel writers and photographers - as well as selected industry experts, these are some of the most innovative and unusual holiday suggestions you'll ever see. From the hottest new restaurant openings, to unusual ways to try ski-touring, to festivals in far-flung destinations - it's all here.

While whittling the hundreds of nominations down to this final 50 was hard work, we can safely say that The Wanderlist 2019 represents the best of the best. Putting this together got us dreaming. We hope it does the same for you, and inspires you to start planning that next unforgettable trip.
---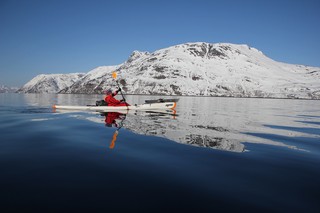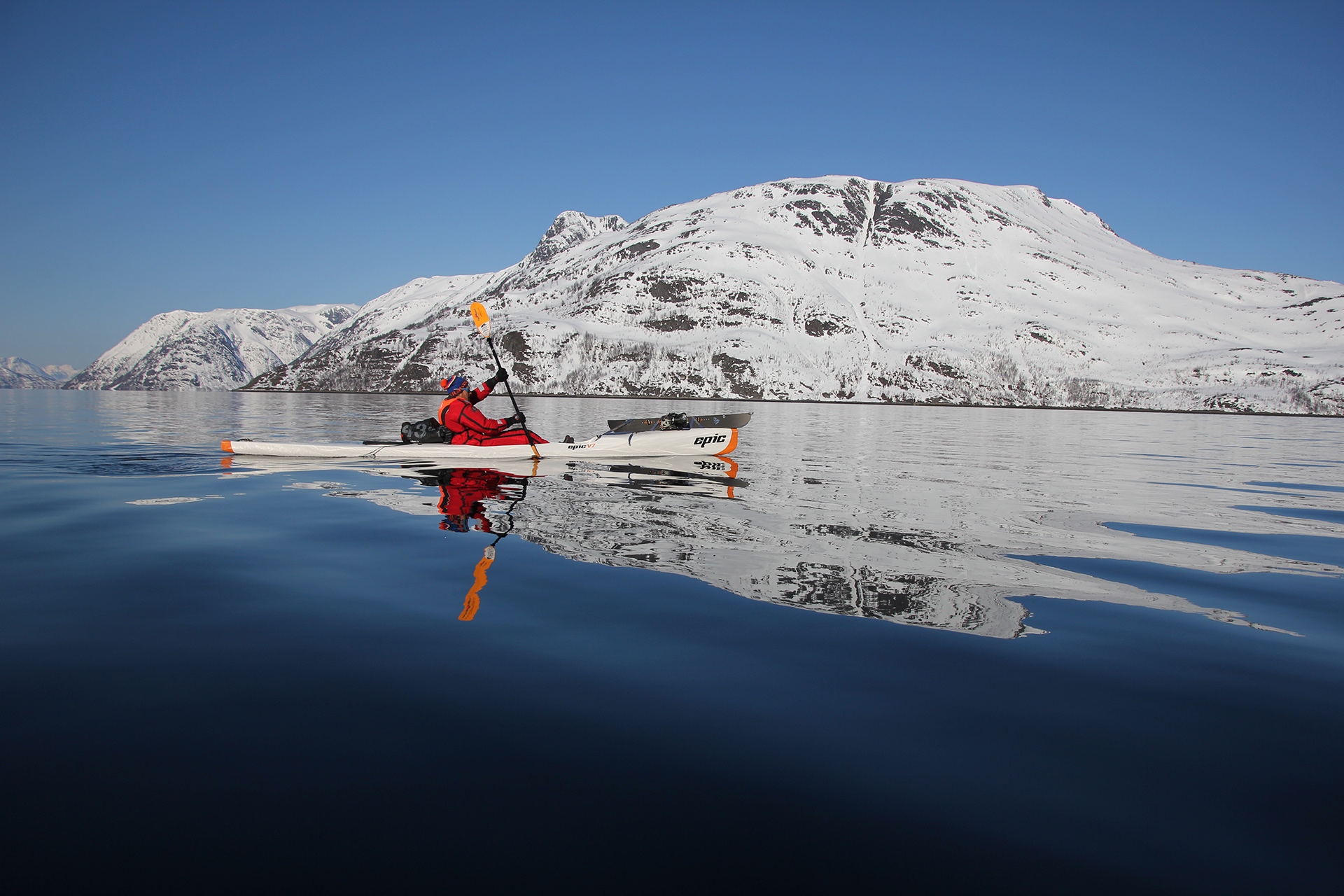 Go Skiing from a Surf-Ski in Northern Norway
Finding untouched powder is, of course, every serious skier's dream, and Finnmark, the northernmost point of mainland Europe, offers it in spades. The lines here aren't just fresh after new snowfall, many of them have never been ridden by anyone, ever. Paddling round the fjords on a surf ski (a kind of kayak) adds an extra element of adventure to the experience. As does the fact that, with nearly 24-hours of daylight in May, you can be skiing around midnight. Finnmark might be, quite literally, at the end of the earth, but it's worth going there for this.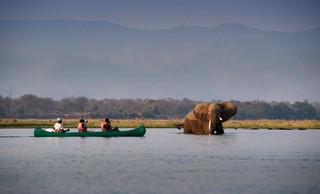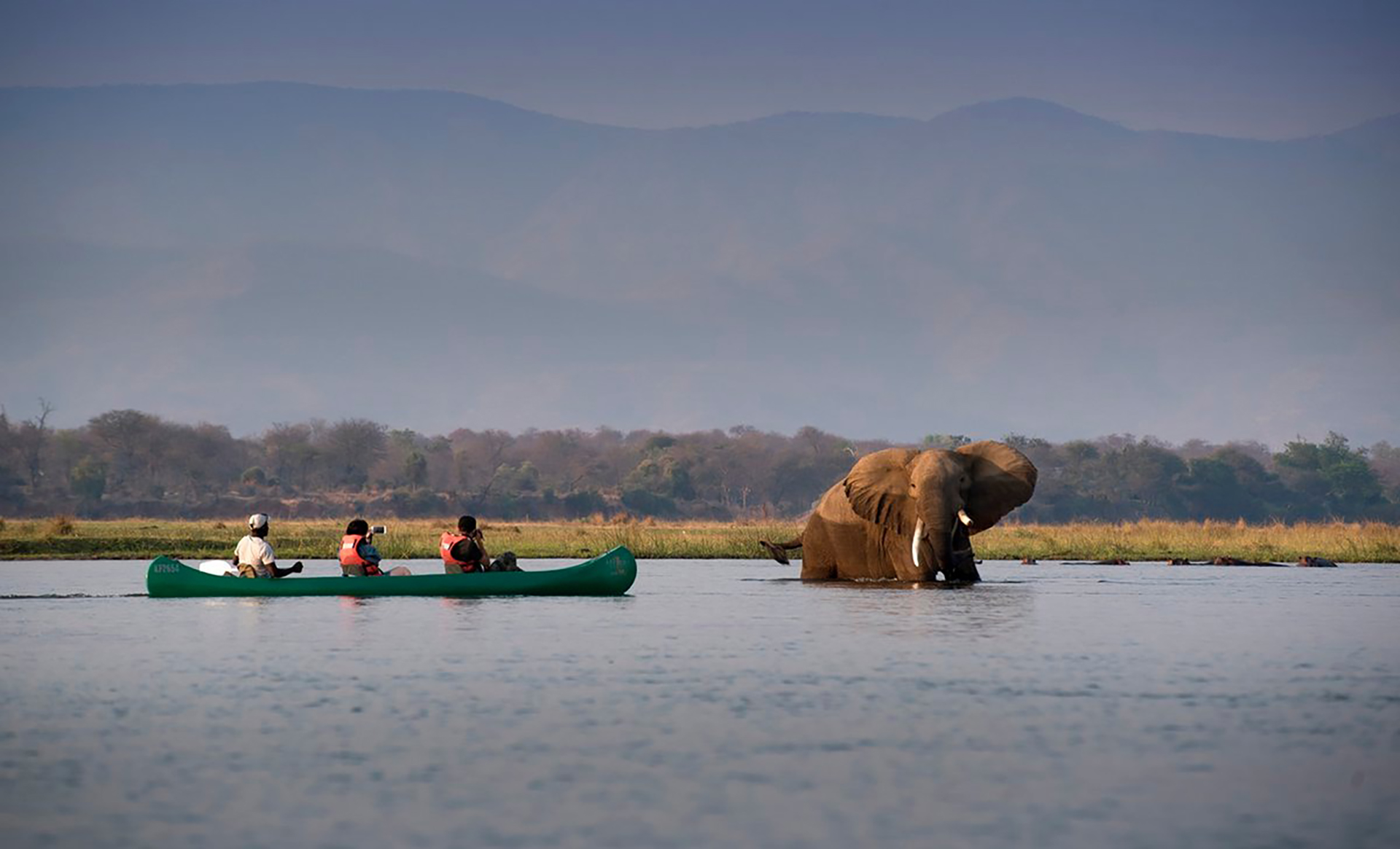 Canoe the Mana Pools National Park in Zimbabwe
As with most things in Zimbabwe, Robert Mugabe's unsavoury regime was terrible for tourism. But with the dictator now gone, the industry is starting to bounce back. Meanwhile, the country's breathtaking landscapes and incredible nature reserves remain as appealing as ever. The stunning Mana Pools National Park, a UNESCO World Heritage Site, is a case in point. And with Africa Exclusive launching a new boat-based safari experience there this year, there has never been a better time to visit Zimbabwe.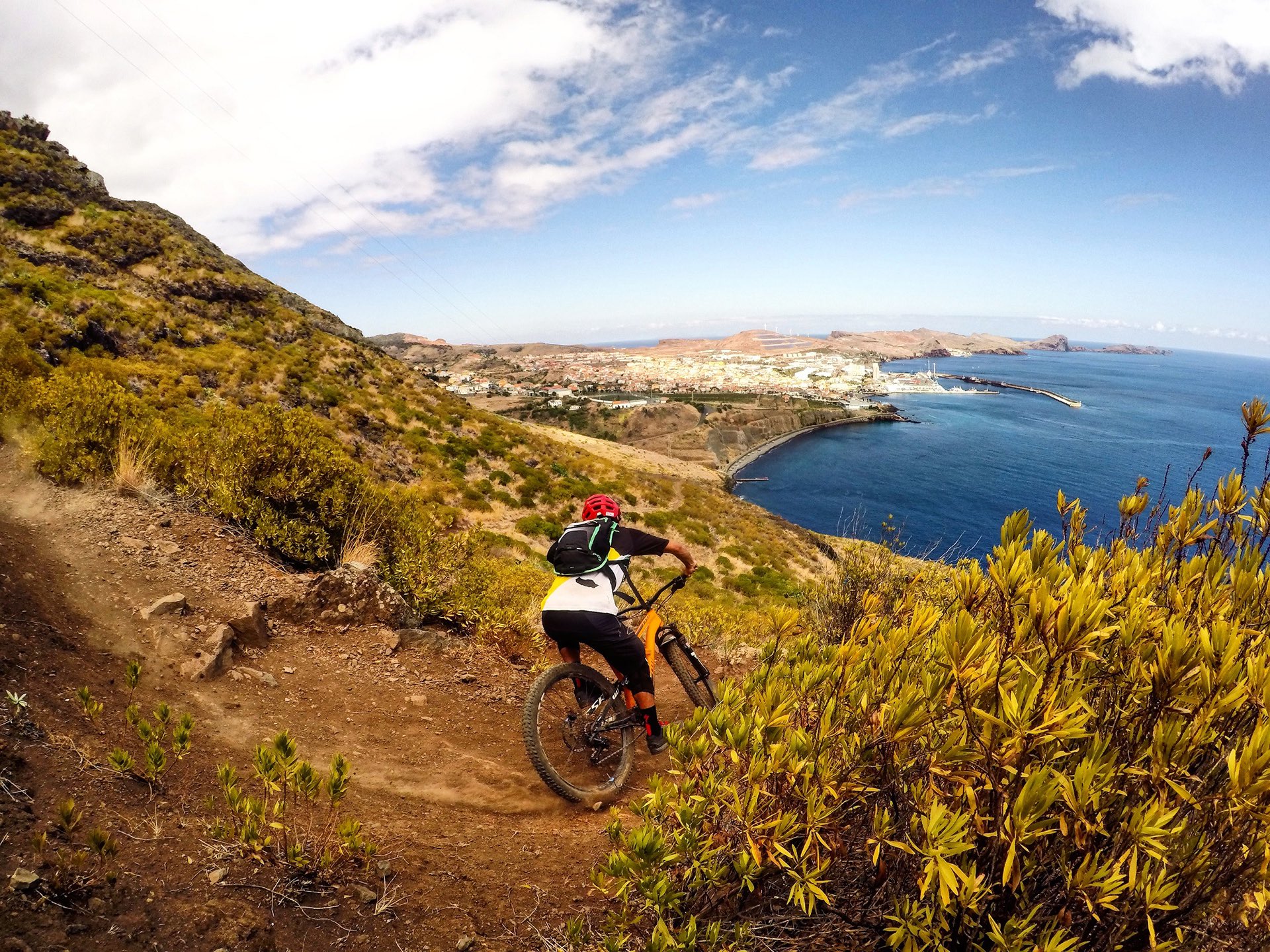 Ride the Stunning Mountain Bike Trails of Madeira
The island used to be best-known as the destination of choice for bus-pass age pensioners, but increasingly it's becoming something of an adventure hotspot - particularly for mountain bikers. With its jungly vegetation, dramatic cliffs and stunningly beautiful coastline, Madeira looks like Jurassic Park without the velociraptors. Add in a network of well-built, technical trails and you have what is arguably the best mountain biking destination on the planet right now.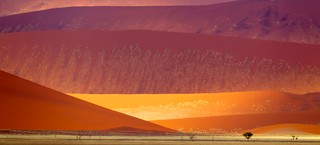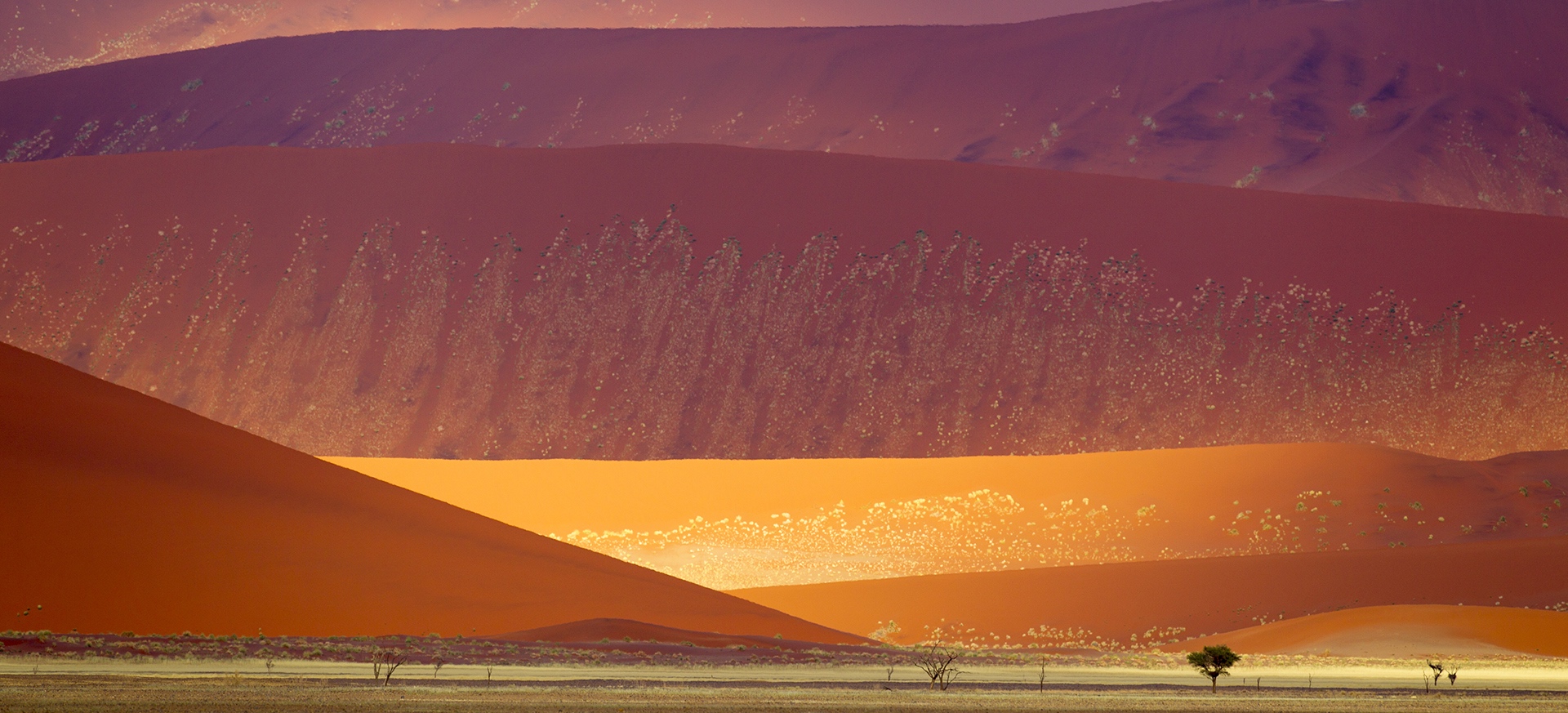 See the World's Oldest Desert in Namibia
This summer, Zannier Hotels are launching a new luxury lodge on the edge of the Namib-Naukluft National Park, site of the world's oldest desert. While there are animals here, the real attraction is the landscape itself: striking red sand dunes, punctuated by the 500-year-old skeletons of dead trees, make it feel like you're stepping out onto the surface of Mars. If you're looking for a unique, luxurious safari experience, the new Sonop Lodge should be at the top of your list.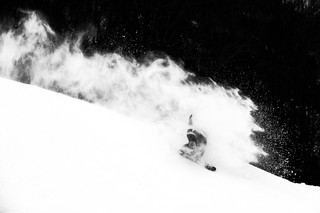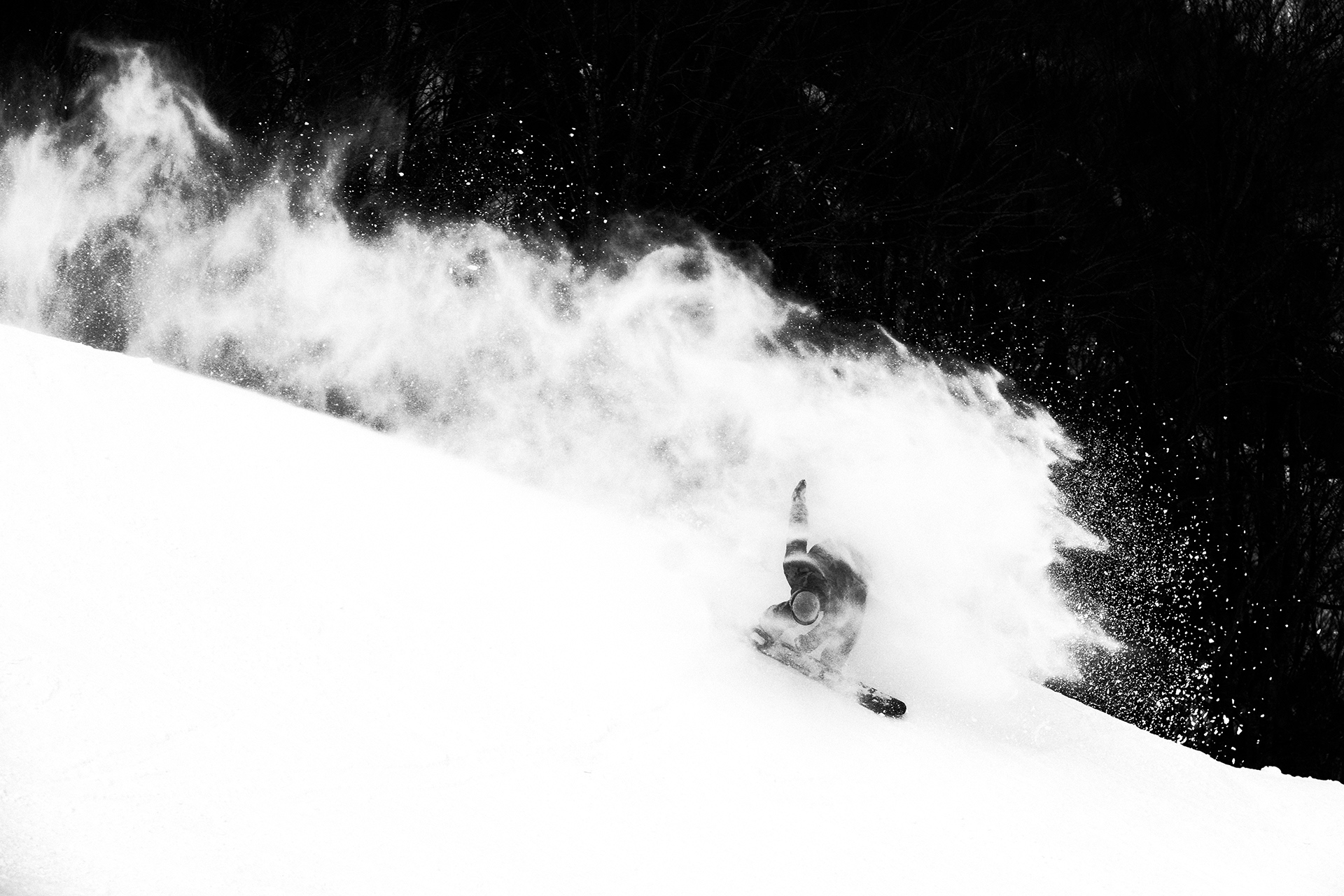 Splitboard in the Japanese Alps
With its crazily consistent, ludicrously fluffy, powder snow, Japan (or Ja-pow, as it's often called) should be on every serious snowboarders' bucket list. The best-known resorts in the northern island of Hokkaido attract the lion's share of the visitors, but for our money you're better off staying south. The Japanese Alps on Honshu offer steeper, more technical riding, and incredible backcountry access. Here's why Hakuba is the place to get your fix of Japanese powder in 2019.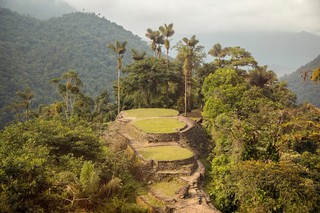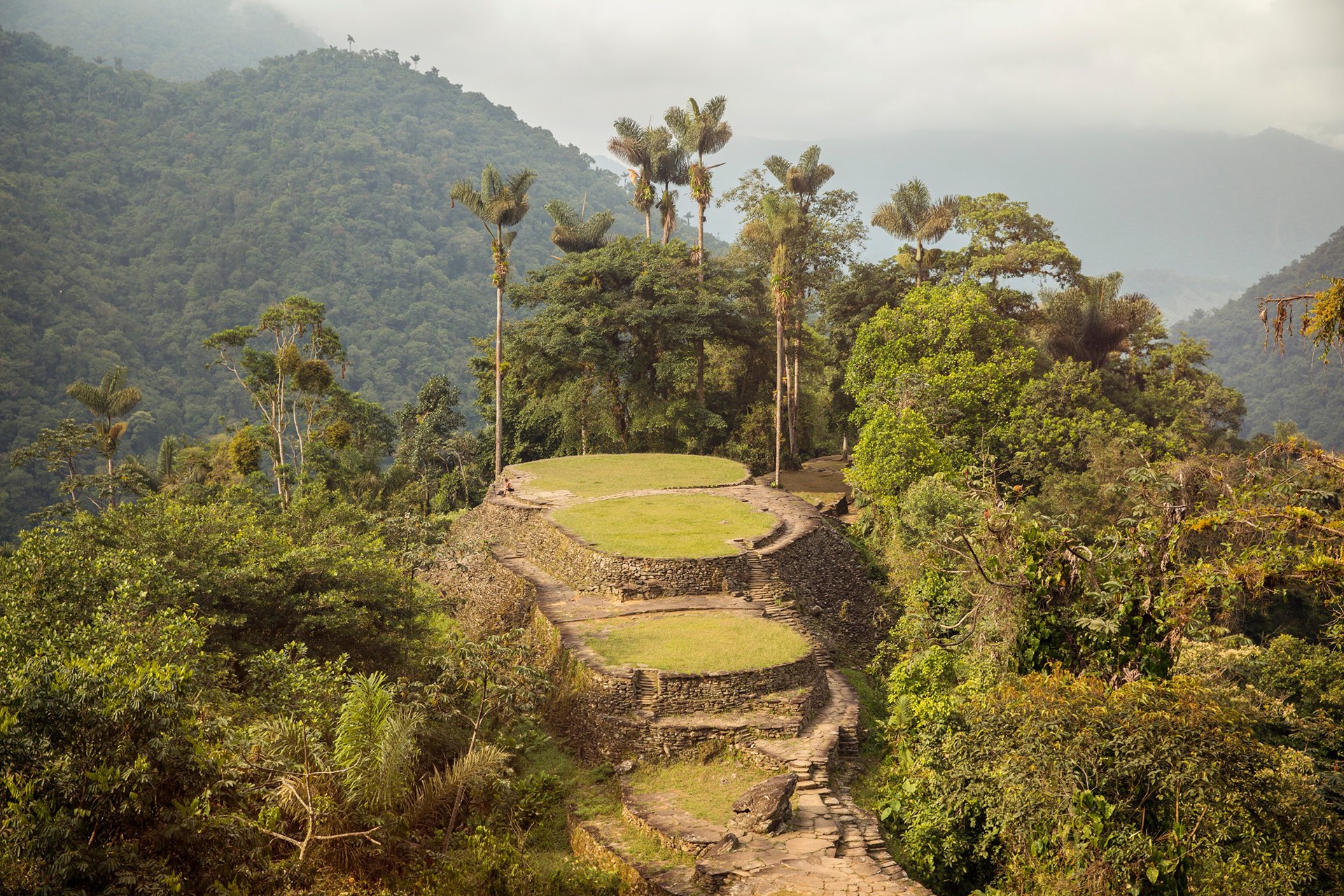 Hike to Ciudad Perdida, Colombia's Lost City
Tourism in Colombia has been growing steadily since the signing of the cease fire between the FARC rebels and the government in 2016, and the country is fast gaining a reputation as one of the best - and most interesting - travel destinations in South America. For anyone visiting in 2019, a trek to the stunning Ciudad Perdida in the rainforests of the Tayrona National Park should be the first thing on the agenda. Like Machu Picchu without the crowds, the Lost City is one of the jewels in this emerging destination's crown.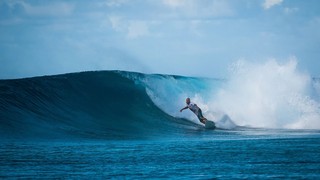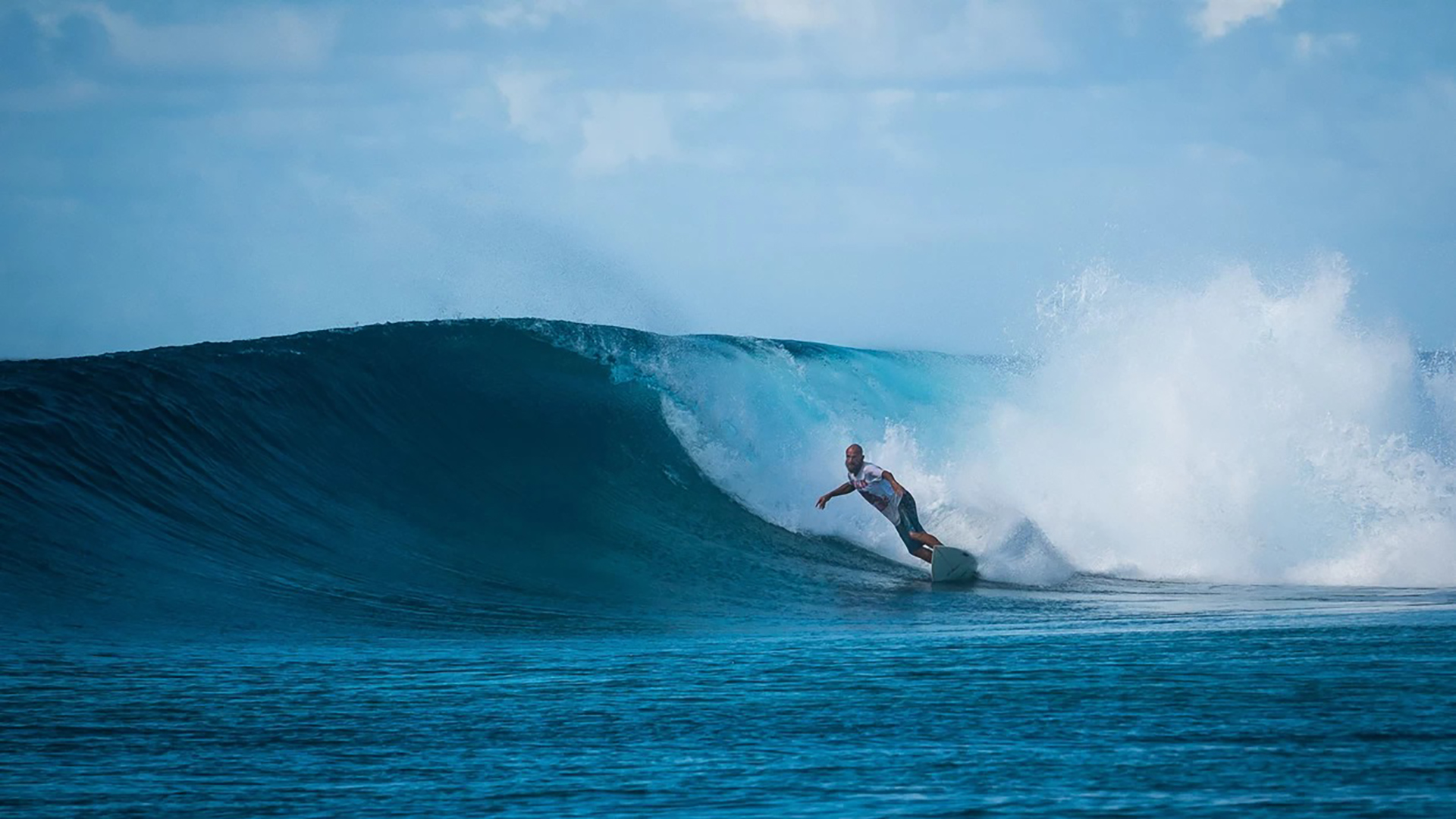 Surf the Pristine Shores of the Marshall Islands
In the 50s and 60s, the Marshall Islands were the site of no fewer than 23 nuclear weapons tests, making this tiny Pacific Ocean archipelago officially the most nuked place on the planet. They are also, however, home to some of the world's best and emptiest waves, and as of summer 2018, a brand new luxury surf lodge. Here's why surfing in the Marshall Islands should be top of your list of adventure experiences in 2019.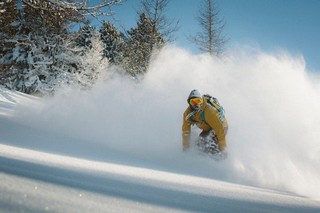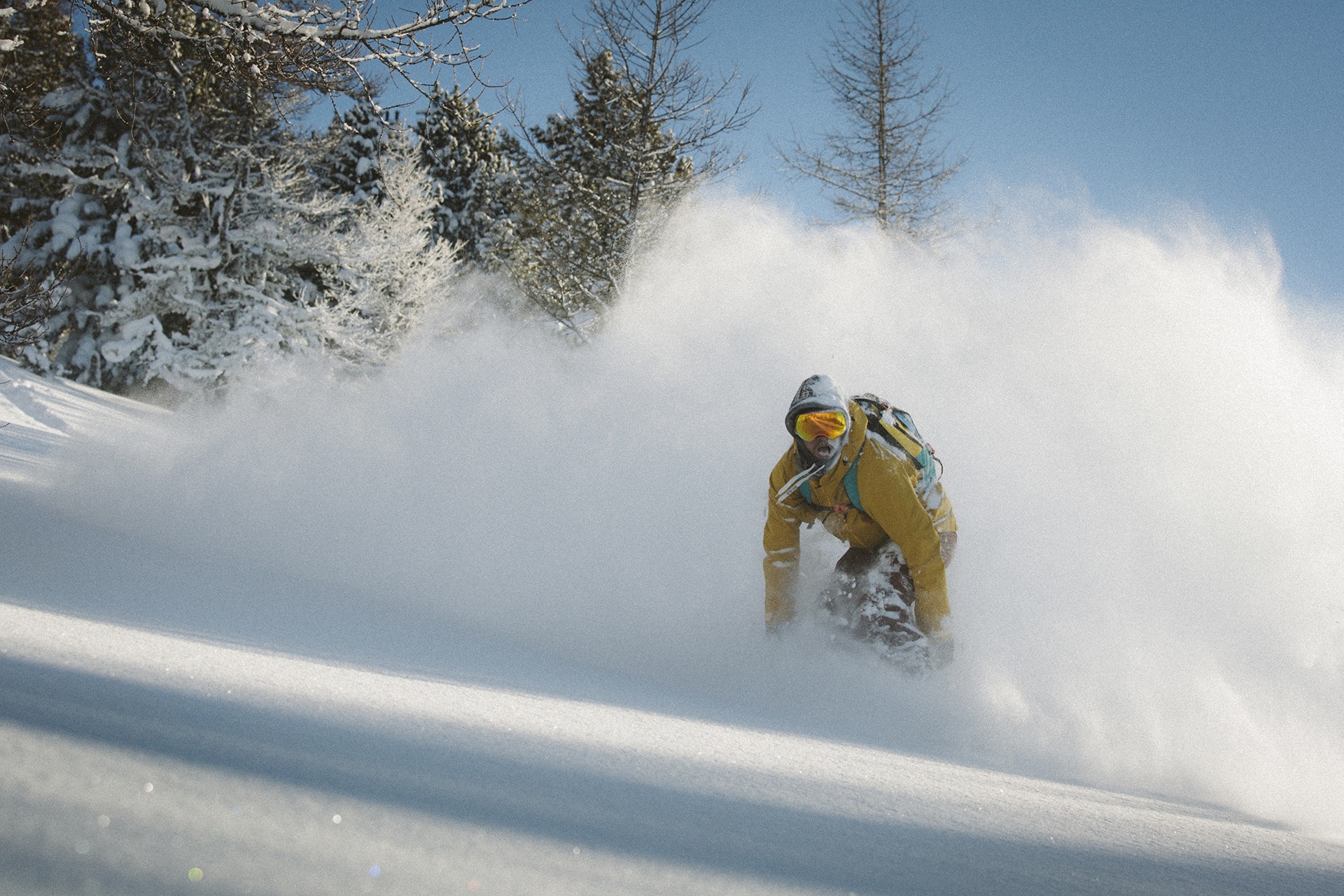 Try Cat-Skiing in Kazakhstan
Incredible snow? Check. Empty Slopes? Check. Remote location? About as remote as it gets. This incredible cat-skiing lodge in the North East of Kazakhstan, where the borders of Mongolia, Russia, China, and Kazakhstan meet, is like a mini-Japan, just without the crowds. Here's why the East Pole should be on every serious powder hound's wishlist for 2019.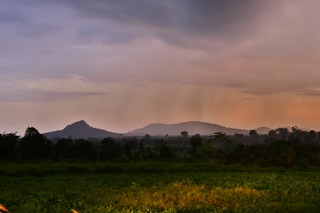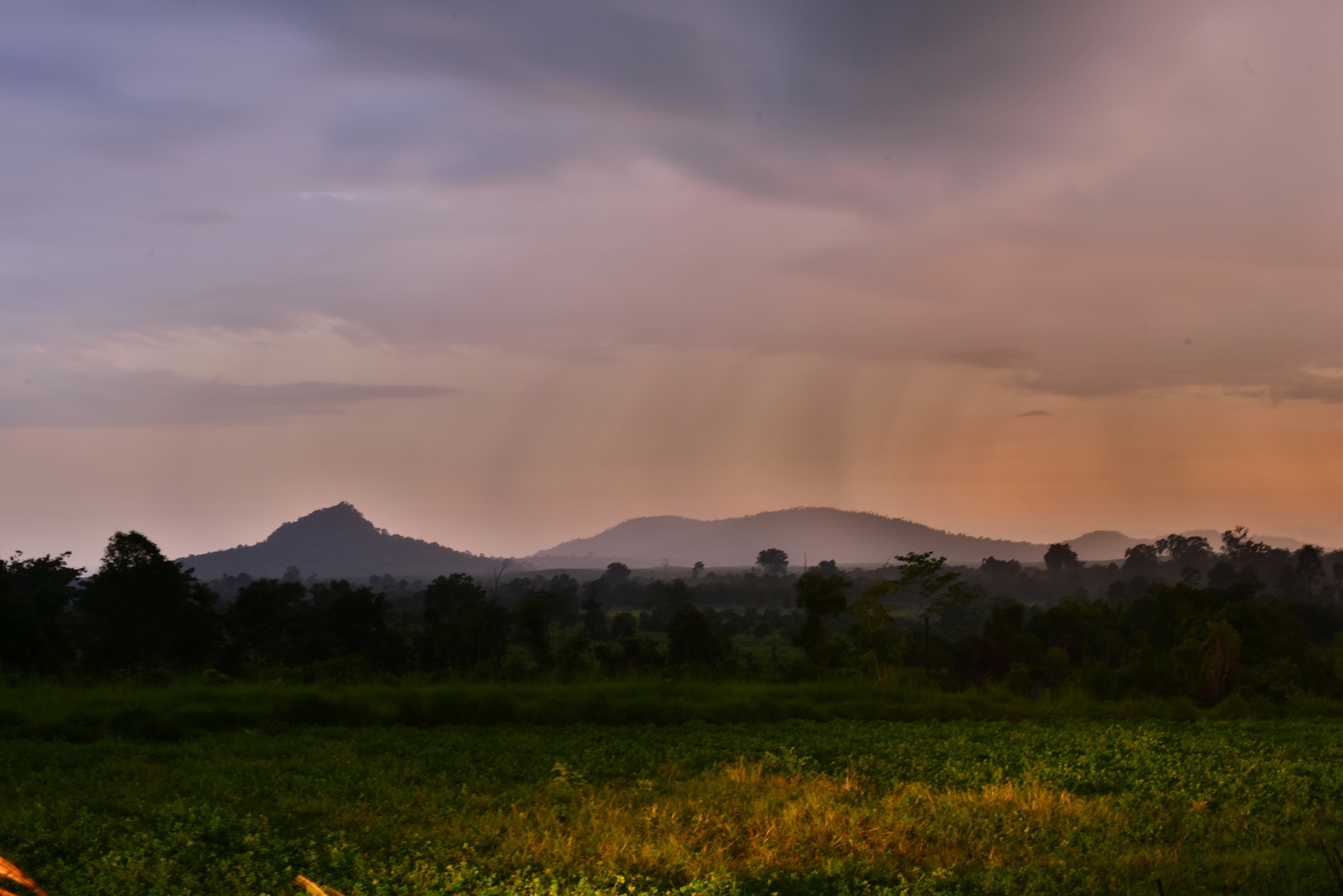 Escape to Cambodia's New Luxury Eco-Lodge
Designed to feel like "going on a luxury safari with Jackie O", Shinta Mani Wild combines no-expenses-spared luxury with a passionately-held environmentalism. Guests are encouraged not just to support conservation passively - with their tourist dollars funding research - but also actively: the hotel will take you out on ranger patrols to help combat poaching. All of which makes this new property a unique and exciting proposition.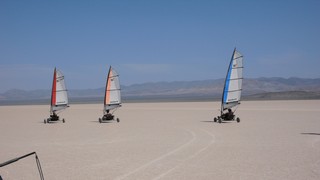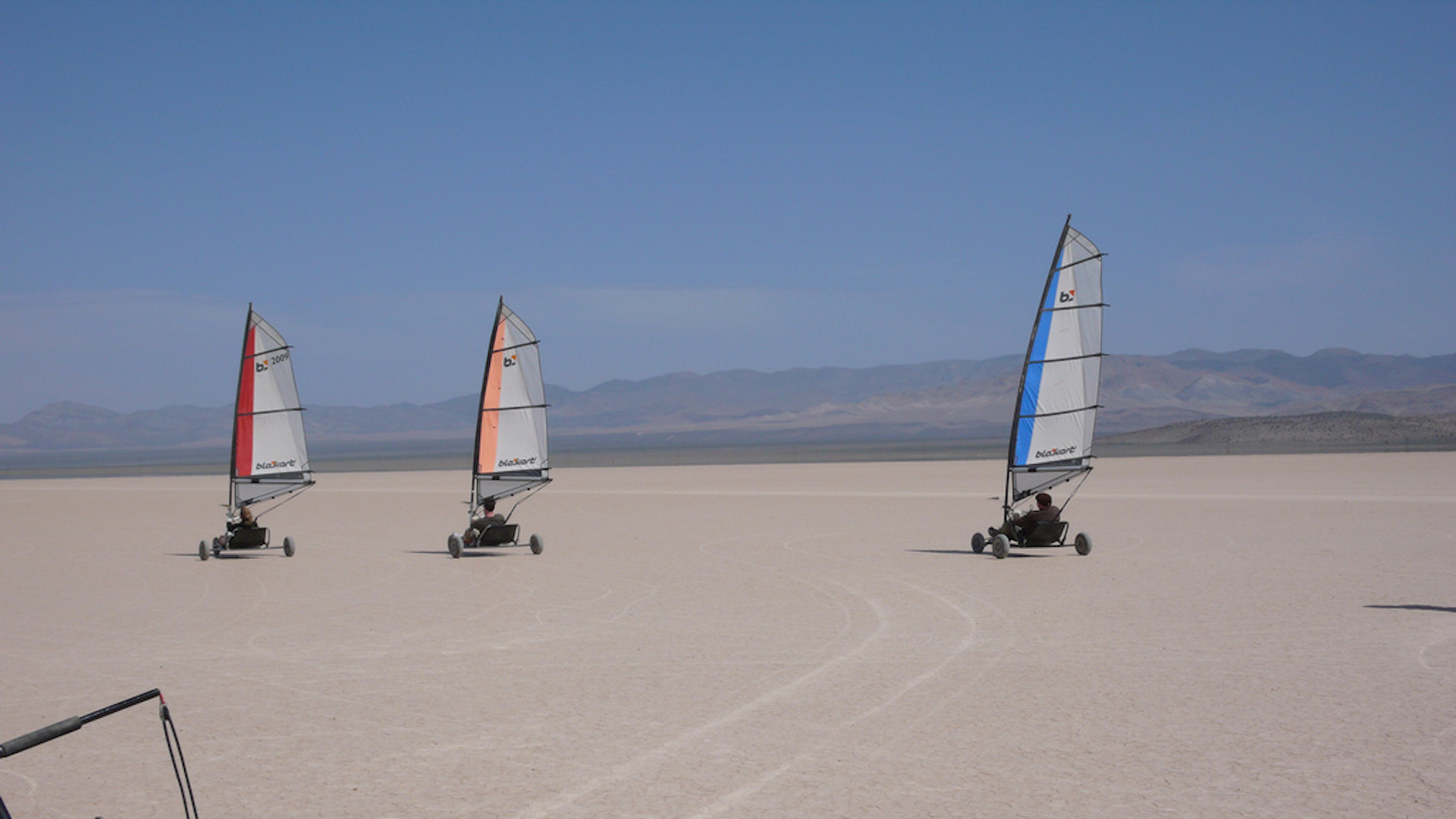 Go Land-Sailing on Nevada's Dry Lakes
Nevada's reputation as the number one state for thrill-seekers barely needs introduction, with gamblers trekking to Vegas in their droves each year in pursuit of easy riches. But should the velvet tables and chandeliers of Sin City not be your thing (and they're not ours) there are plenty of others ways to get an the adrenaline kick: For example, if you head out into the desert, you can try the fast-paced thrill of land-sailing. These "boats" can reach speeds of well over 100 mph, and with only a thin strip of metal between you and the ground, the sensation of speed is intense. It's a rush like no other.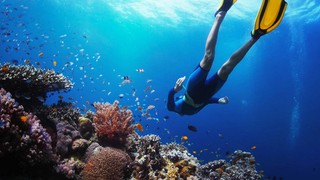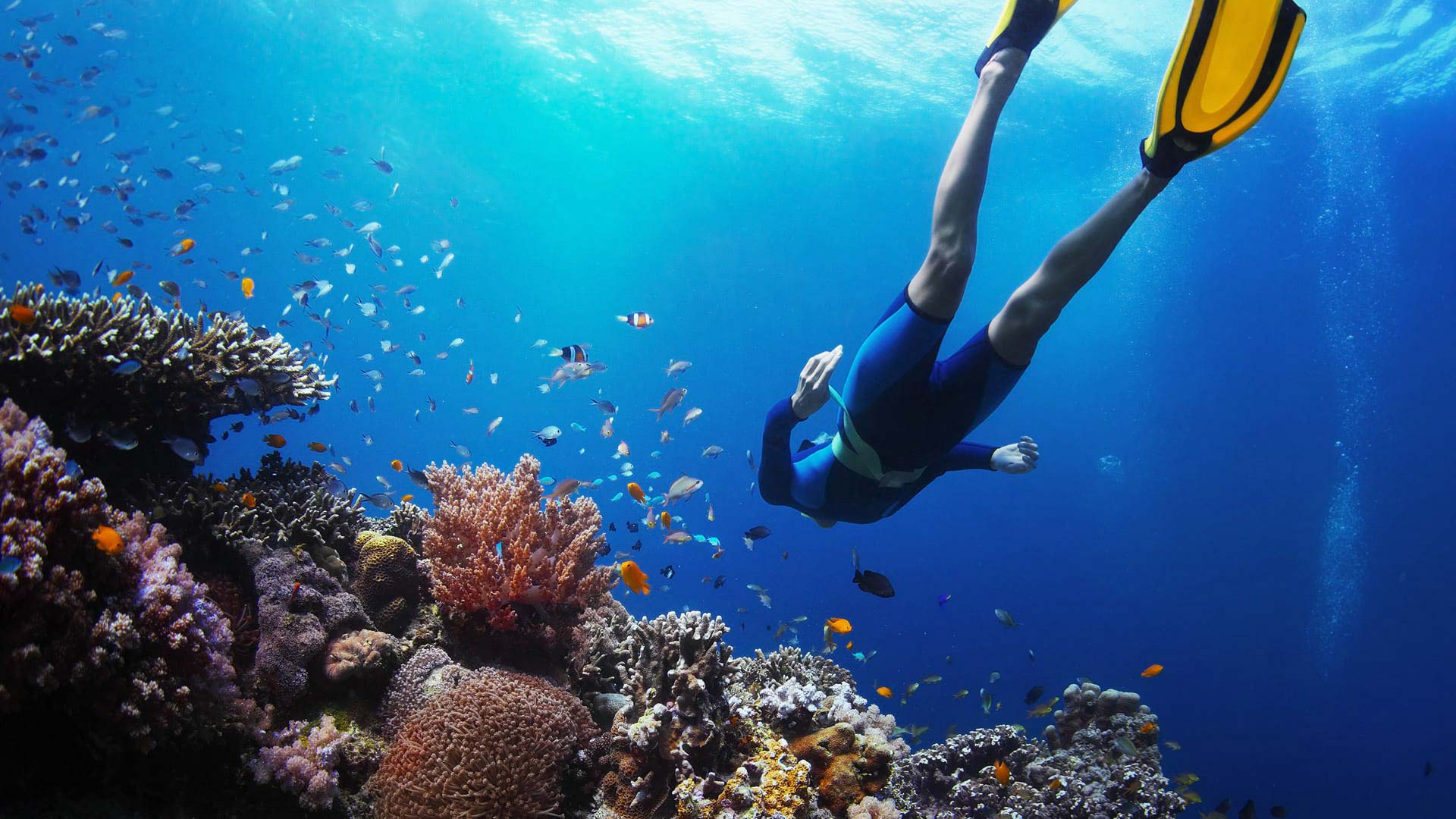 Dive Into Myanmar's Myiek Archipelago
Six years on from the election of a more representative government led by Aung Sang Suu Kyi, Myanmar is becoming an established fixture on the South East Asian tourist trail. But while sites like Bagan and Inle Lake are frequently frequented by tourists these days, there are still large swathes of the country that remain either completely off-limits, or at least well off the beaten track. Visitors needs a special permit to get to the Myiek archipelago for example, but if you make it here, it's worth the faff a thousand times over. World class diving and snorkelling from near-deserted islands? If it sounds like paradise, that's because it is…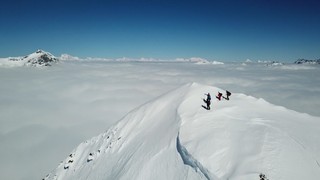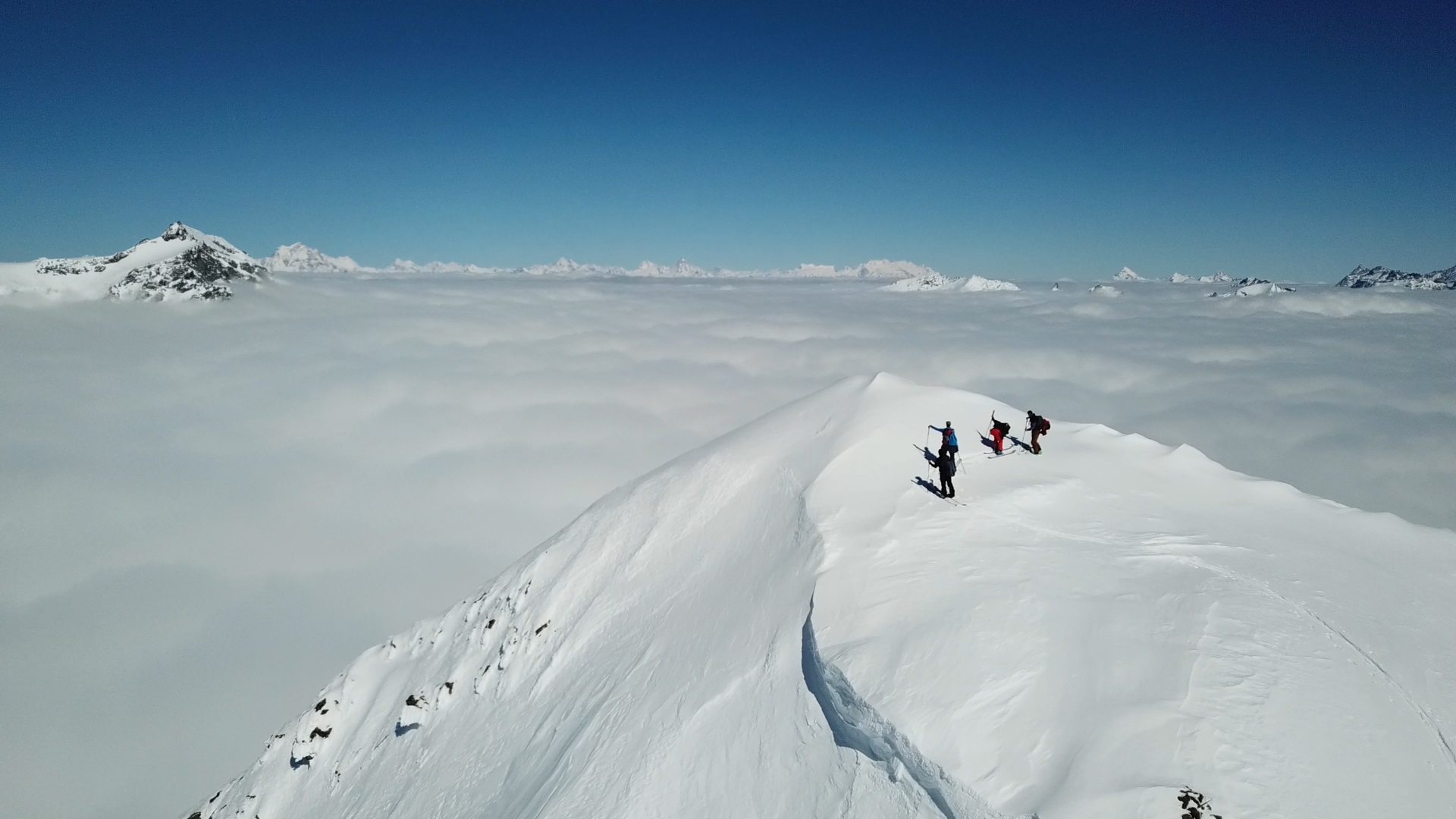 Star in Your Own Ski Movie in France
However good you are at skiing, it's always the same story: You want to record yourself having fun with your mates on the slopes, so you buy the GoPro, the mounts, the monopod. You then spend ages fiddling around with it, making people wait so you can get into position (all the while using up valuable time when you could just be skiing instead), then you download the footage onto your hard drive and... it just sits there. Because as much as you want the memories, who's got time to watch it all back and edit this stuff? How do you solve this perennial problem?
Well, this innovative startup has a solution, which will leave you with a professional-level, drone-filmed mini-movie to take home at the end of your holiday. Not only will you be free to enjoy the skiing, but this will look a whole lot better on your Instagram feed than anything you could have created.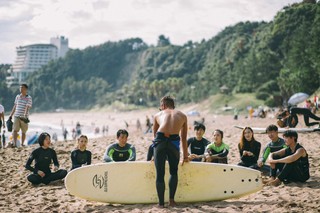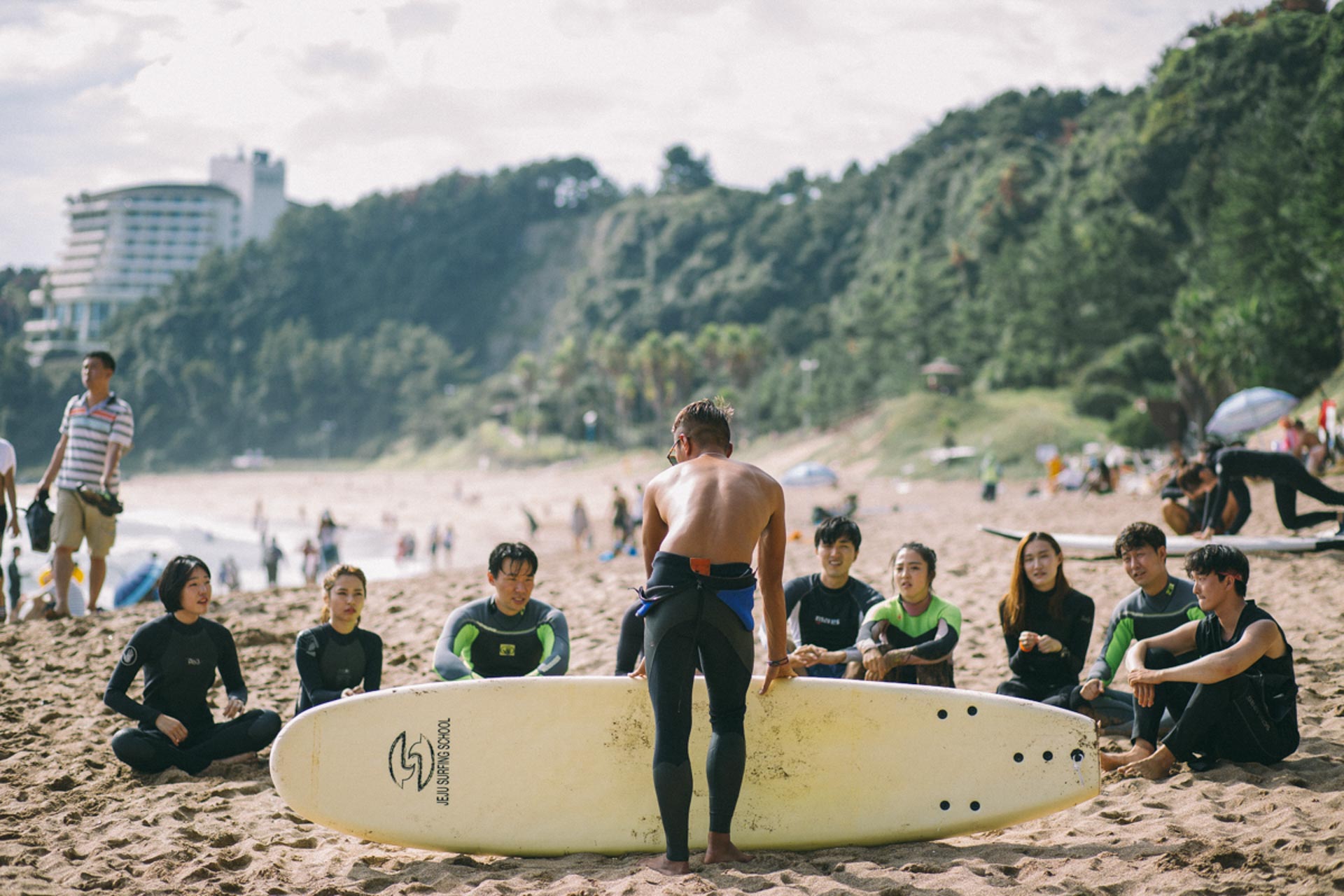 Surf Empty Waves on Jeju Island, South Korea
South Korea isn't exactly famous as a surfing destination, but that's precisely what gives Jeju, a tropical island of beach resorts and mellow breaks, its charm. Surf culture is new here, and the nascent surf scene, while enthusiastic, is far from enormous. This means the waves are all-but empty (music to any serious surfer's ears) and visitors have the advantage of being able to explore a unique culture, as well as enjoying authentic Korean cuisine (which in our humble opinion is among the best in the world). Jeju Island is never going to be the next Bali, but then that's precisely the point.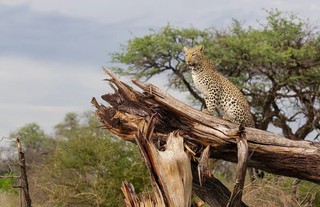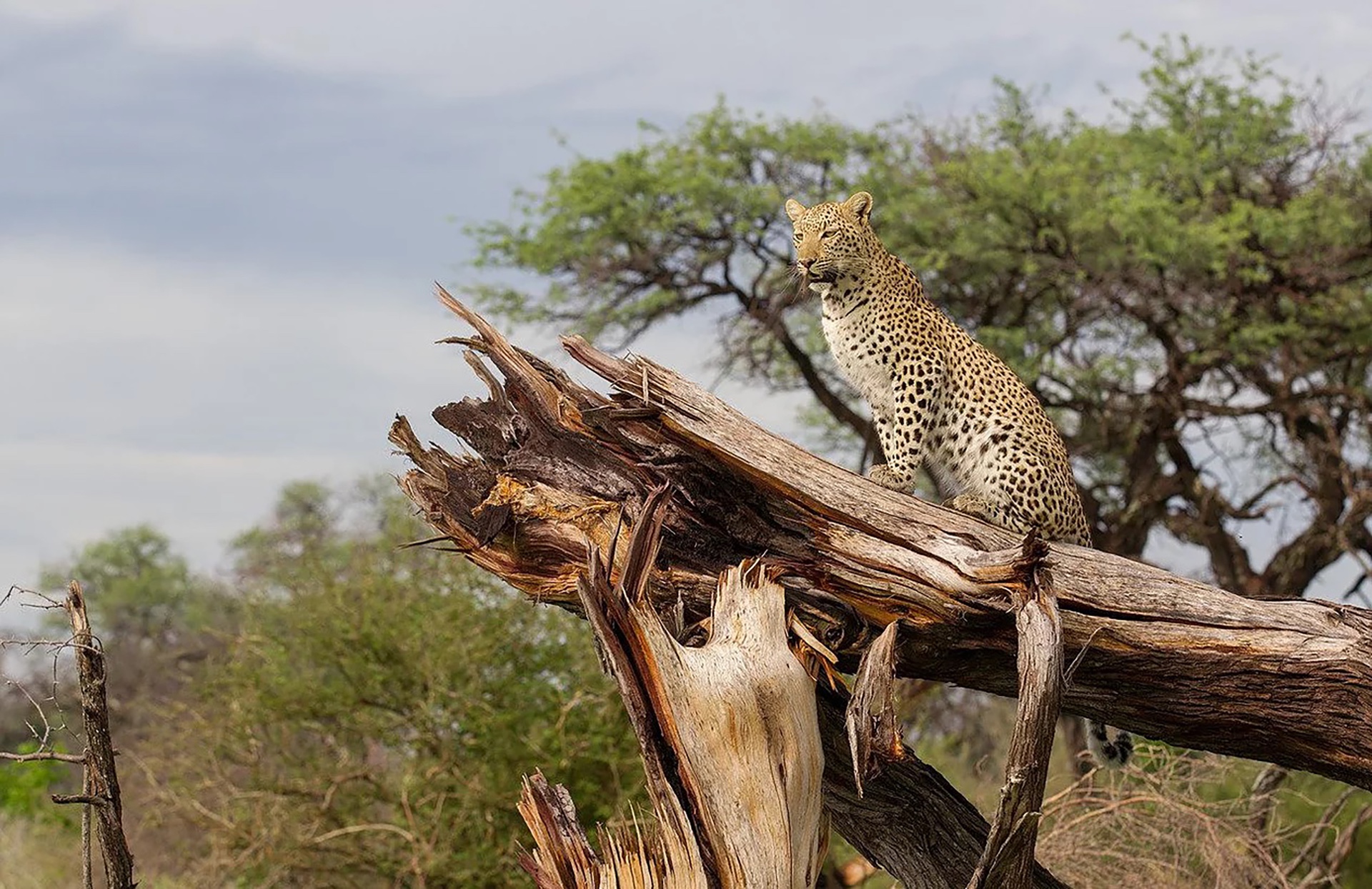 Try a Vegan Safari in Botswana, Africa's Anti-Hunting Heartland
"Vegan" and "safari" are not typically words you'd expect to see sharing a sentence - one conjures up images of slightly nimby-ish metropolitan millennials, while the other is usually associated with bush-dwelling boers who'd think nothing of butchering animals with their bare hands. And yet, when you think about it, the idea of a vegan safari makes perfect sense. Safaris are all about raising awareness of animal welfare after all, so why wouldn't vegans be into them? Botswana, with its incredible nature reserves and strict anti-hunting legislation, is undoubtedly the best place to experience this growing trend.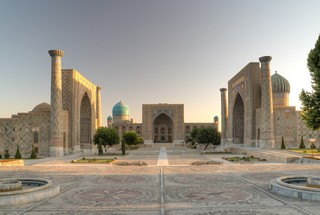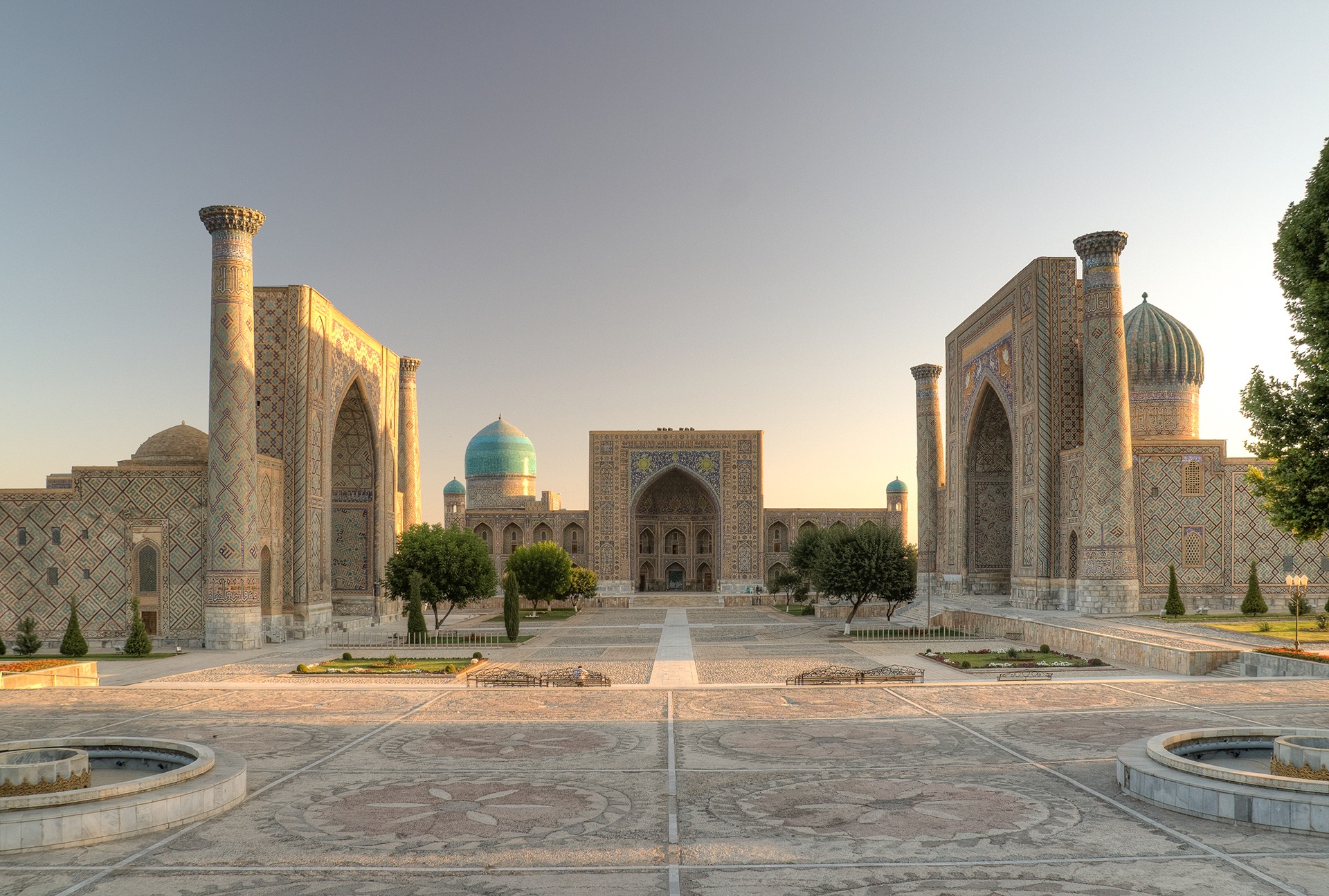 Travel the Ancient Silk Road on a New High-Speed Train
Uzbekistan probably isn't the first place that springs to mind when you think of holiday destinations. And yet, for the best part of 2,000 years, the network of trade routes known as the Silk Roads meant the countries of Central Asia were quite literally at the centre of the world. In cities like Samarkand, Bukhara and Khiva, the legacy of this period is still viscerally visible - ancient markets, beautiful mosques and stunning early-modern Madrasas survive to this day.
The whole region has been slowly opening up since the collapse of the Soviet Union in 1991, but the process has accelerated rapidly in recent years. With the opening of new high speed train connections in Uzbekistan this year, there has never been a better time to explore this fascinating country.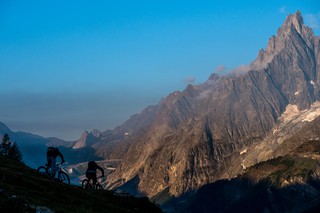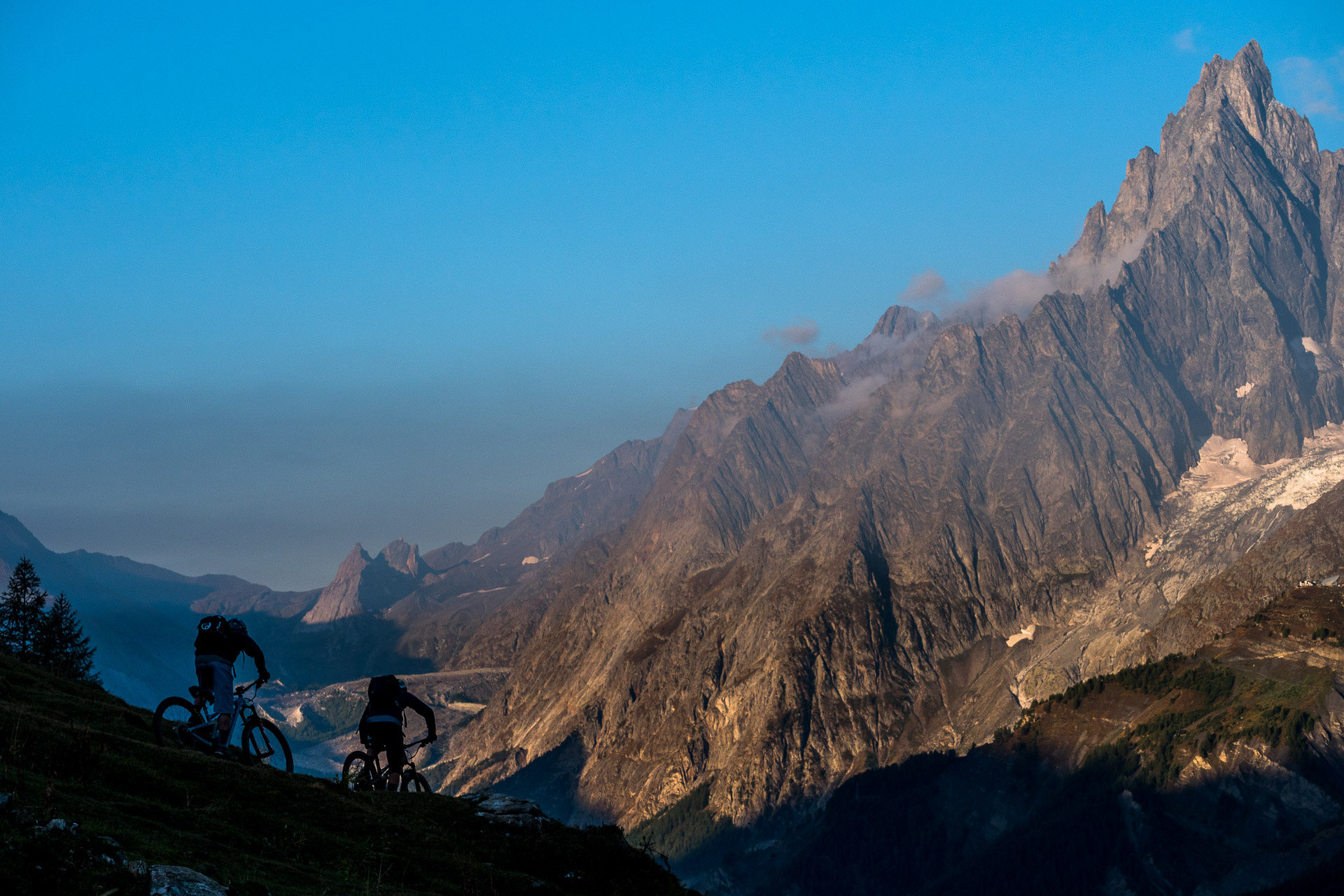 Go Bike-Packing Around Mont Blanc
Mont Blanc in the summer can be a gridlock of hikers, bikers, joggers, climbers, and all manner of outdoorsy types, trying their hand at conquering one of the most iconic mountains in Europe. But its popularity shouldn't discourage you. For serious mountain bikers, the Tour de Mont Blanc is one of the most challenging, and most rewarding, routes going, and if you visit in the off-season (ie. not in summer) you'll have the winding, gruelling trails all to yourself. It's an incredible way to see this iconic peak, and explore the landscapes around it.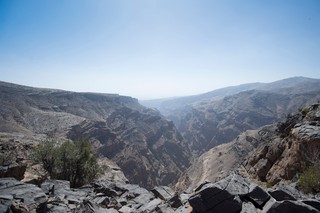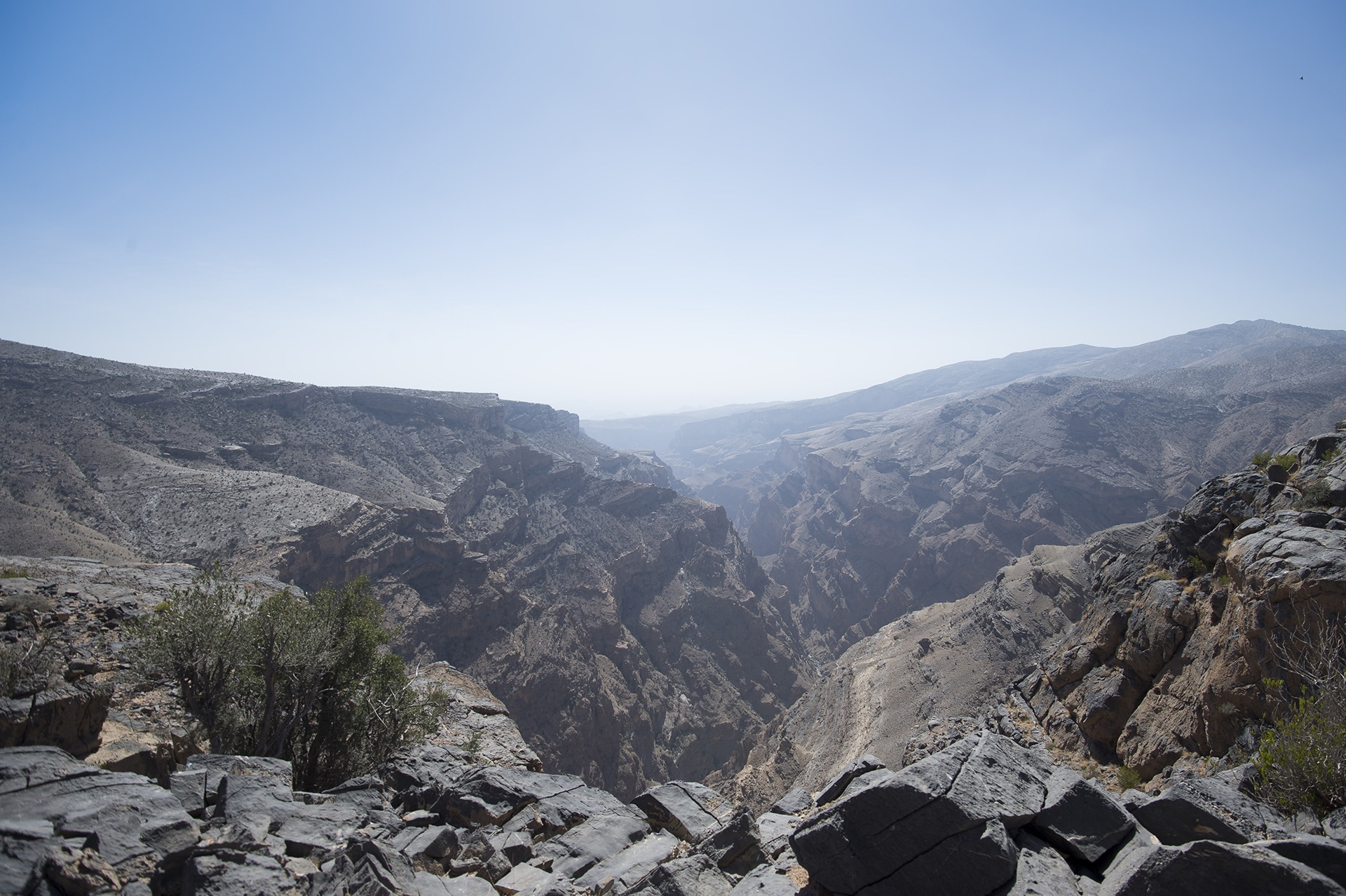 Ride the Toughest Road in the Middle East
Are you an experienced road rider? Do you own more bikes (and more items of Rapha clothing) than is strictly-speaking good for you? Does a sportive in the Pyrenees fail to get your juices flowing anymore? Well don't start hanging up your cleats just yet hotshot, there are still plenty of challenges out there that will test you. Take the the Haute Route Oman for example - the new middle-Eastern edition of one of the toughest amateur races on the planet. This multi-stage race includes legs with an average (that's right, average) gradient of 10%, enough to make even Geraint Thomas puff, and a 9km uphill time trial. Have a go if you think you're hard enough.
---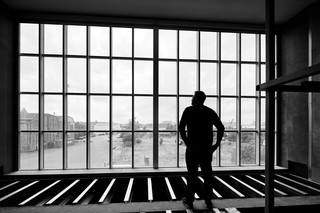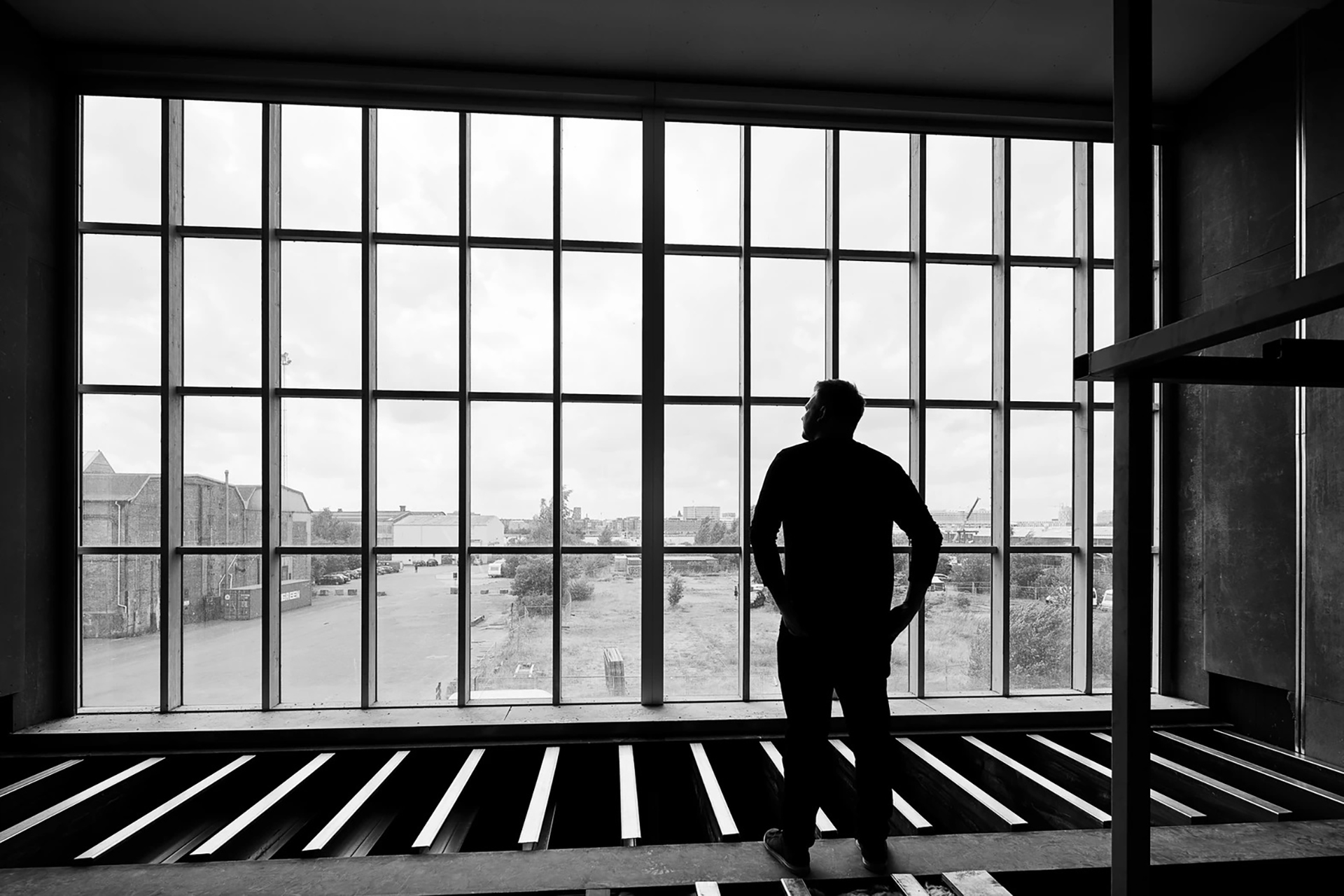 Eat a 50-Course Meal in Copenhagen's Most Exciting New Restaurant
Rasmus Munk has earned his reputation as one of the world's most provocative chefs. This is a man, after all, who once served his customers lamb heart tartare accompanied by an IV drip and an organ-donor card. For years his restaurant The Alchemist was one of Copenhagen's hottest tickets (no easy task in a city that's as famous for its food as the Danish capital). Its successor, also called The Alchemist, which will open this spring, looks set to be even better. Get your pre-bookings in now.