Growth Industry | How Urban Farms are Transforming New York
We visited the world's first commercially-viable urban vineyard to witness New York's green revolution
The Big Apple, despite its name, is not known for its fresh produce. Food is often shipped here from far away, and as such, can often cost several times more than other American cities. Whilst being known to some as a dirty place, beyond Central Park there are very few locations where a visitor can find true dirt beneath their feet. It is a concrete island; an urban jungle on which very little grows.
All of this comes at a grave environmental cost. A New York City salad that has travelled a thousand miles to the plate will certainly have a sizeable carbon footprint. Not only this, but a dearth of green space has helped create an 'Urban Heat Island Effect'; causing temperatures to occasionally soar to dangerous levels during the summer months.
"It isn't just about education, or foodie fanaticism – it has a serious ecological purpose"
Yet, despite all of this, hope is slowly taking root. Across the city, an agricultural revolution is gaining momentum. Urban farms are cropping up in greater numbers and larger scales. They are being harvested for everything from peppers, to poultry, to plump winemaking grapes. This is not an entirely new phenomenon of course; community-farming ventures have been popping up in ex-industrial and depopulating cities such as Detroit for decades. Vacant and brownfield lots have been established as productive little Edens in lieu of traditional urban use.

But New York is no Detroit; it positively bristles with people. Squeezed into ever more dense accommodation, with the price per square foot skyrocketing, the residents of the city are famous for their ingenious use of precious space. And that is why I found myself on a sweltering summer's day, standing on the roof of the Standard Motor Productions building in Long Island City, with a chicken clucking softly in my ear.
I am touring Brooklyn Grange – a bold experiment in rooftop soil farming – with co-founder and sustainability expert extraordinaire Anastasia Cole Plakias. With scientific precision, she and her fellow farmers have been developing an expanding crop of organic produce fit for even the most discerning rural connoisseur. She explains:
"We believe that urban agriculture can have a significant impact in cities. The vast majority of the food consumed in this country is produced out of sight, behind closed doors. But eating is such a communal and joyous social act – and that joy can be extended to the food production itself. I think people want to feel a sense of community."

Anastasia goes on to explain the genesis of this particular, peculiar community. "We actually started a non-profit organisation called City Growers, which invited almost 50,000 kids to learn about where their food comes from. They learned about native pollinator plants, wild flowers and bee keeping." From this, the farm has grown into a flourishing business.
It's easy to see why the farm was so good for kids. Certainly, there is a special kind of joy to be had, wandering along amidst horticultural heaven while the cityscape sprawls ahead of you. Yet the Grange is not just about education, or foodie fanaticism. Like many of the similar concerns appearing across New York, it has a serious ecological purpose.
"This past heatwave was a wake up call for many," says Anastasia. "Green space really does have the capacity to help cool cities down. As the climate continues to change, and the planet continues to become warmer and wetter, we are going to have to make massive changes in every aspect of our culture and society. Farming will not be spared."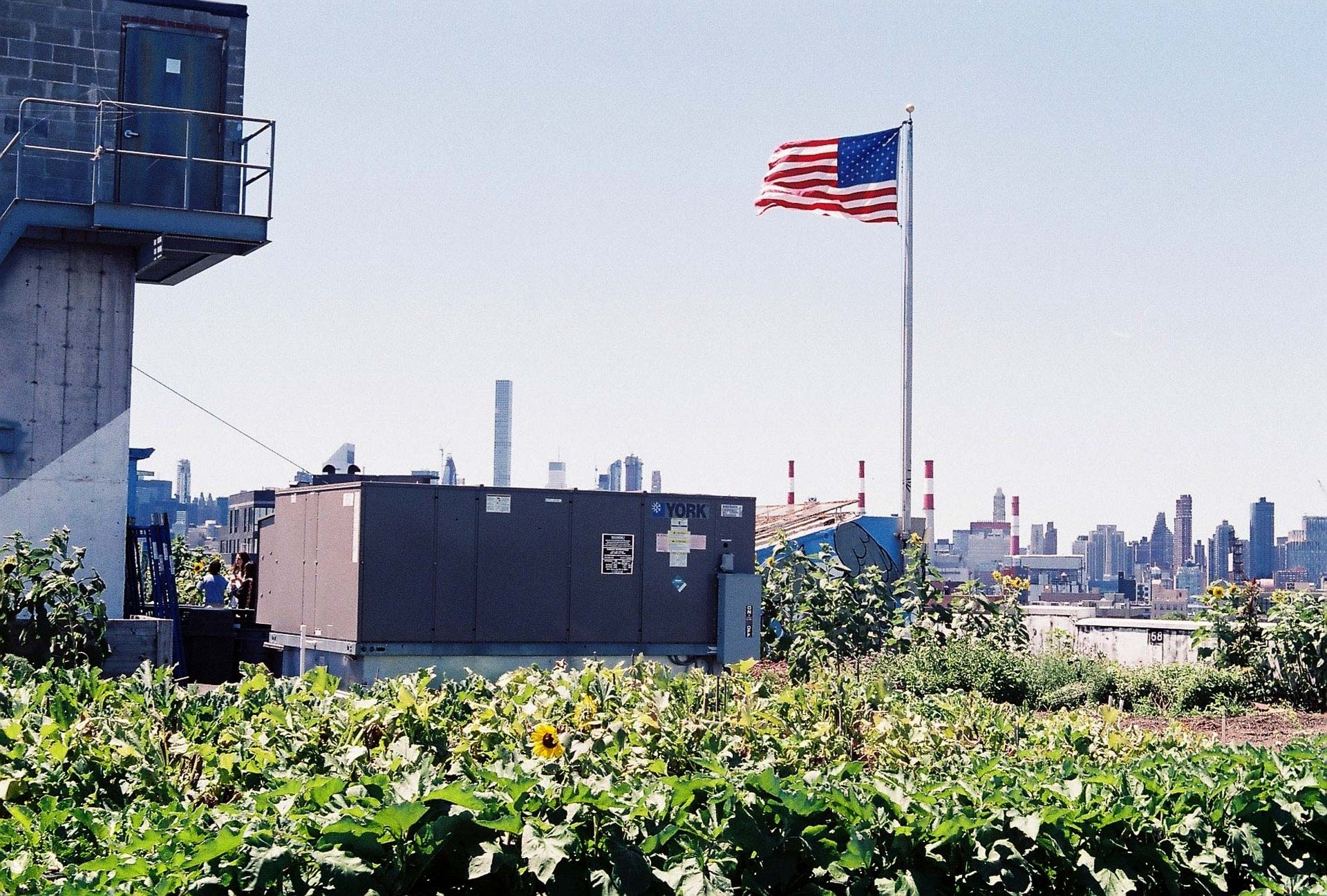 The way Anastasia and her fellow farmers see it, improving the capacity of cities to produce their own produce will play an essential part in future-proofing the agricultural industry.
This certainly gave me food for thought. But what was for afters? Keen to experience more of the urban farming highlife, I hotfooted over to another famed top-floor venture ­ – Rooftop Reds, the world's first commercially-viable urban vineyard, in the Navy Yard Building in Brooklyn.
There I met Clara Kann, whose undying love of wine led her, via New Zealand, Austria, and South Australia, to this surprisingly vertiginous vineyard. She told me what she loves about this patch of lush green vines amid the city.

"For fine wine in New York usually, the weekends are dead. Everyone goes to the Hamptons or the Berkshires. But for the people who don't have the means to escape, or don't want to, we are that urban oasis. We are the backyard of the city that most people don't have."
As well as catering for the connoisseur crowd, Rooftop Reds is attempting to open the heady world of viticulture to a wider metropolitan audience. The novelty of their location is a key part of this strategy, as Clara confirms. "Once you've hiked up 5 flights and you are in the middle of the Navy Yard, then you're like: 'Give me what's most similar to what I recognise'. But you inevitably get something outside of your comfort zone, and you like it. You soon realise that you are an advocate of local wine. And that's what we are trying to create: local wine ambassadors."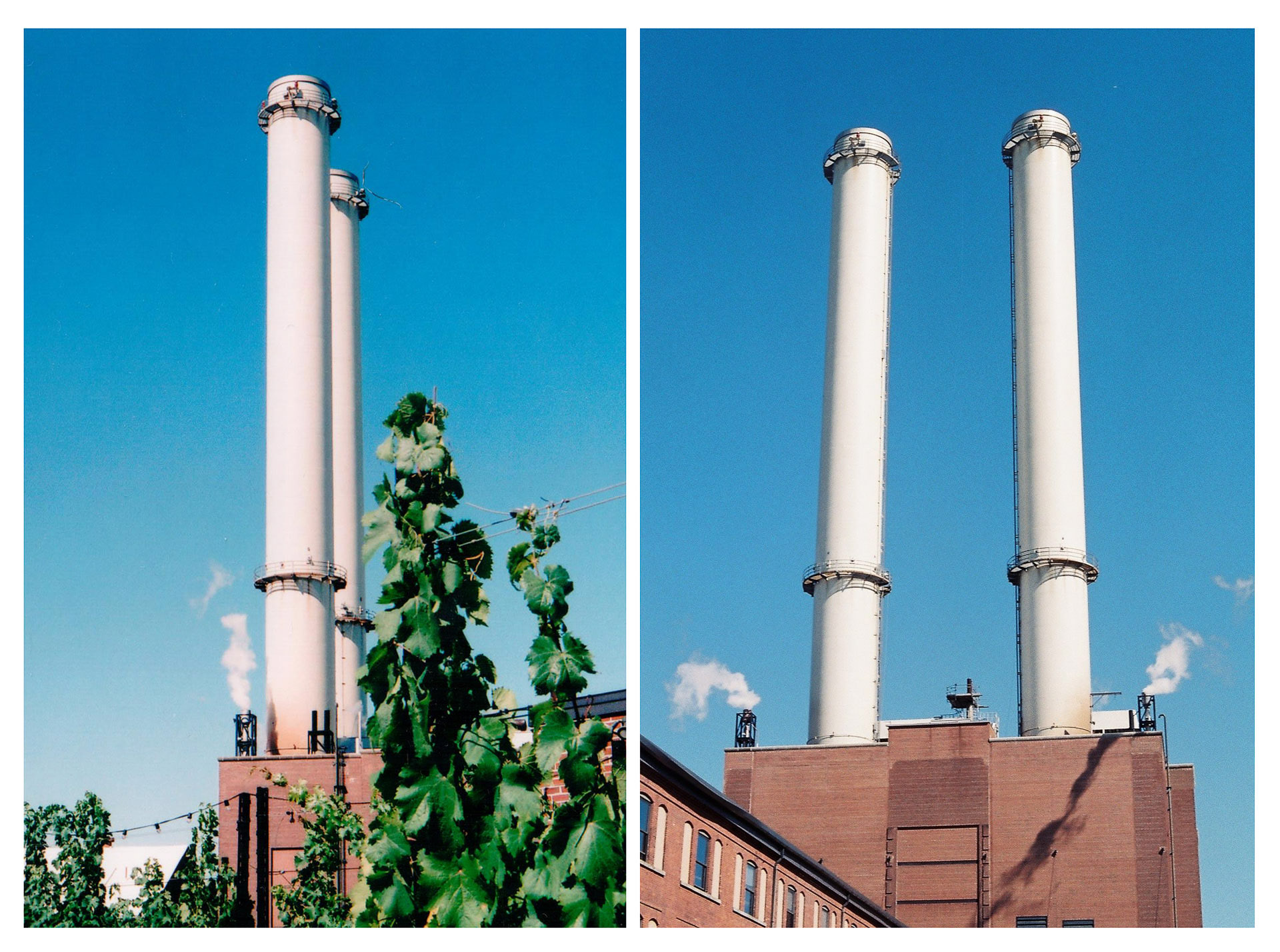 That said, don't think that the sommeliers of Brooklyn are serving just any old plonk. The grapes that are tended to by their expert viticulturists have been developed with the exacting techniques of Dr. Alan Lakso – a Professor of Horticulture from Cornell University. His 20-year body of obsessive and unpublished work was the fertile ground upon which this budding business grew. Any produce grown with such precision and attention to detail must surely taste impeccable, and indeed when I try a glass at the end of my tour, it does.
It is this feature of urban farming which I find most fascinating ­– the complex and surprising interplay of calculation and connoisseurship, of urbanistic novelty and nature. Whether the ruralisation of rooftops is simply a passing fad remains to be seen. But I remain hopeful that the future of New York is green.
Clem flew to New York with WOWAir, who offer flights via Reykjavik from £265 with advance booking. She was hosted by LOCALIKE, and stayed at The Chatwal.