Hot Right Now | The London Modelling Bureau
Meet the duo behind the London model bureau turning the industry on its head
Photo: Grace Pickering
Anti-Agency is the modelling bureau that places individuality, talent and charisma above long-leggy looks. Mid-twenty-somthings Lucy Greene and Pandora Lennard, launched the agency back in 2013, when their intuition that brands wanted more than just a pretty face kept paying off time and time again.
The duo were consistently winning casting gigs by nominating friends with big personalities—musicians, artists, illustrators, designers—as potentials for advertising campaigns and fashion shoots in place of conventional models. "Either they weren't the right 'dimension' to have been conventional models, or it was that they could have been but they really decided not to be," says Pandora. "We wanted to create an agency for talented young Londoners who were individual, charismatic and creative," says Lucy. This authenticity is proving irresistible to brands, which flock from all arenas: Burberry, Versace, Apple, Samsung and Ebay have all benefited from their services.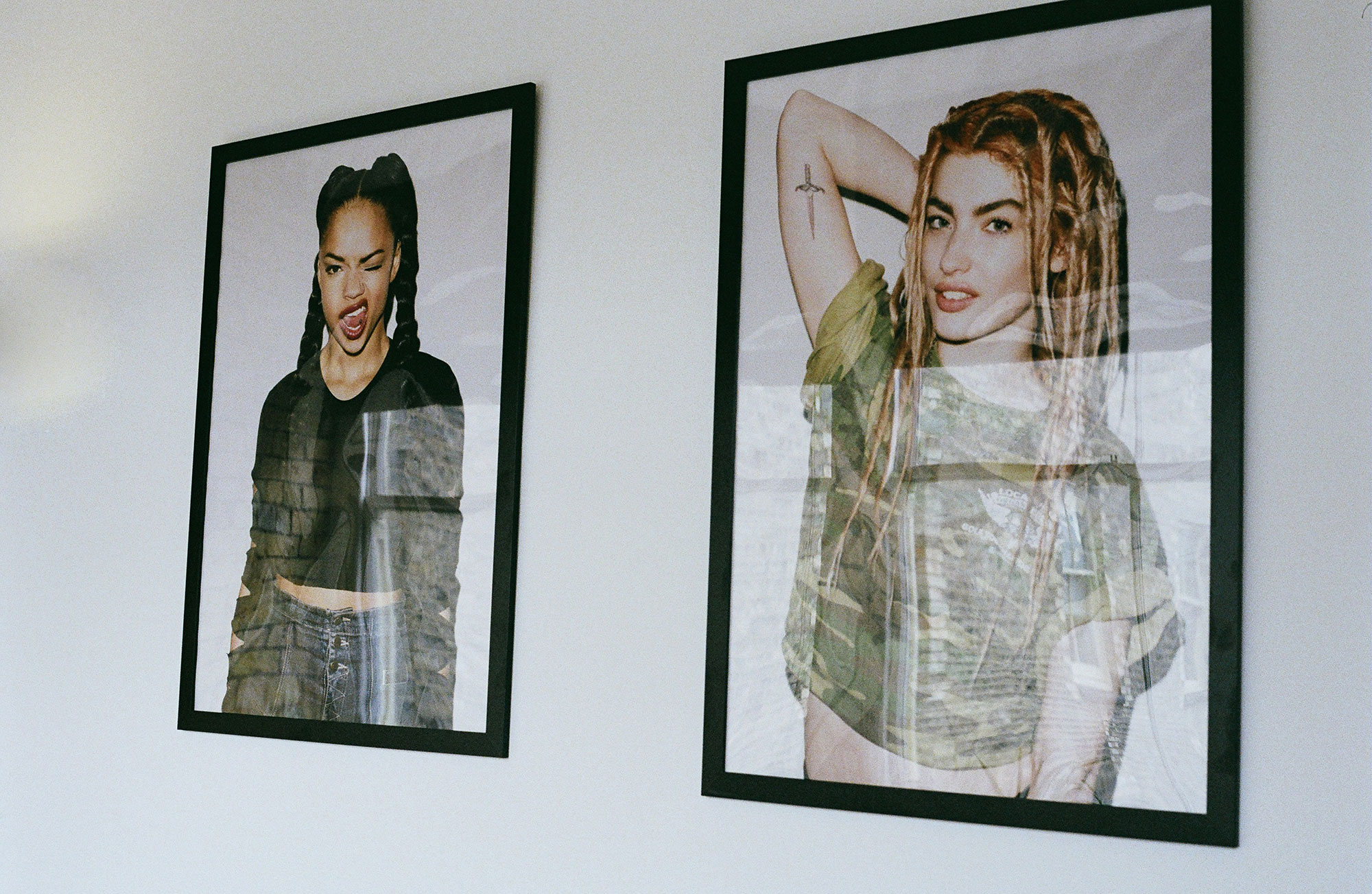 For all the hoo-hah surrounding fashion magazines for not using models representative of the every-woman, there's evidence to say fashion is embracing left-of-field beauty. Bigger sized models like the gorgeous Ashley Graham and Naomi Shimada have become bankable commercial hits, while unconventional girls with captivating personalities such as artist Petra Collins are becoming the new campaign heroes.
Unusual beauties such as Fernanda Ly and Linn Arvidsson are creeping into the mainstream, walking a path trod by Chantelle Brown Young (known as Winnie Harlow), who suffers from vitiligo and has bagged campaigns for Diesel and Desigual. The vanilla girl next door is decidedly out.
Tilly Macalister-Smith: Tell me about launching Anti Agency; what were you both doing before? What motivated you to start the agency?
Lucy Greene: Before Anti-Agency I was working as a freelance stylist, working on editorial shoots and styling celebrities. On shoots, I started to use my talented friends over models and the response to this was really positive. I used Mimi Wade for a shoot for High Snobiety and the feedback was excellent. Mimi was sexy and interesting to look at with a big personality. You couldn't take your eyes off her because there was so much to her.
Pandora Lennard: I was at Tank magazine for about six years. I started there when I was really young, aged 18. As well as a magazine, it's a creative agency and we always had projects that came in and I would do the casting using people that I knew. I left Tank and went freelance for about two years, styling and doing the shoot production too.
There were always girls who were really popular who we were using and most of them were our friends. I did a job for Office and they saw around 300 girls and I said to one of my friends, just come to the casting and pretend that you've forgotten your book. She came in and got the job above everyone else.
How is the modelling industry changing, and what do you look for in a new recruit?
Pandora: I think a lot of the models that are really big at the moment is not necessarily because they are really beautiful, but because they've got really good personalities. Girls like Karlie Kloss and Cara Delevingne (though now retired from modelling) are doing well because they've got so much more to them.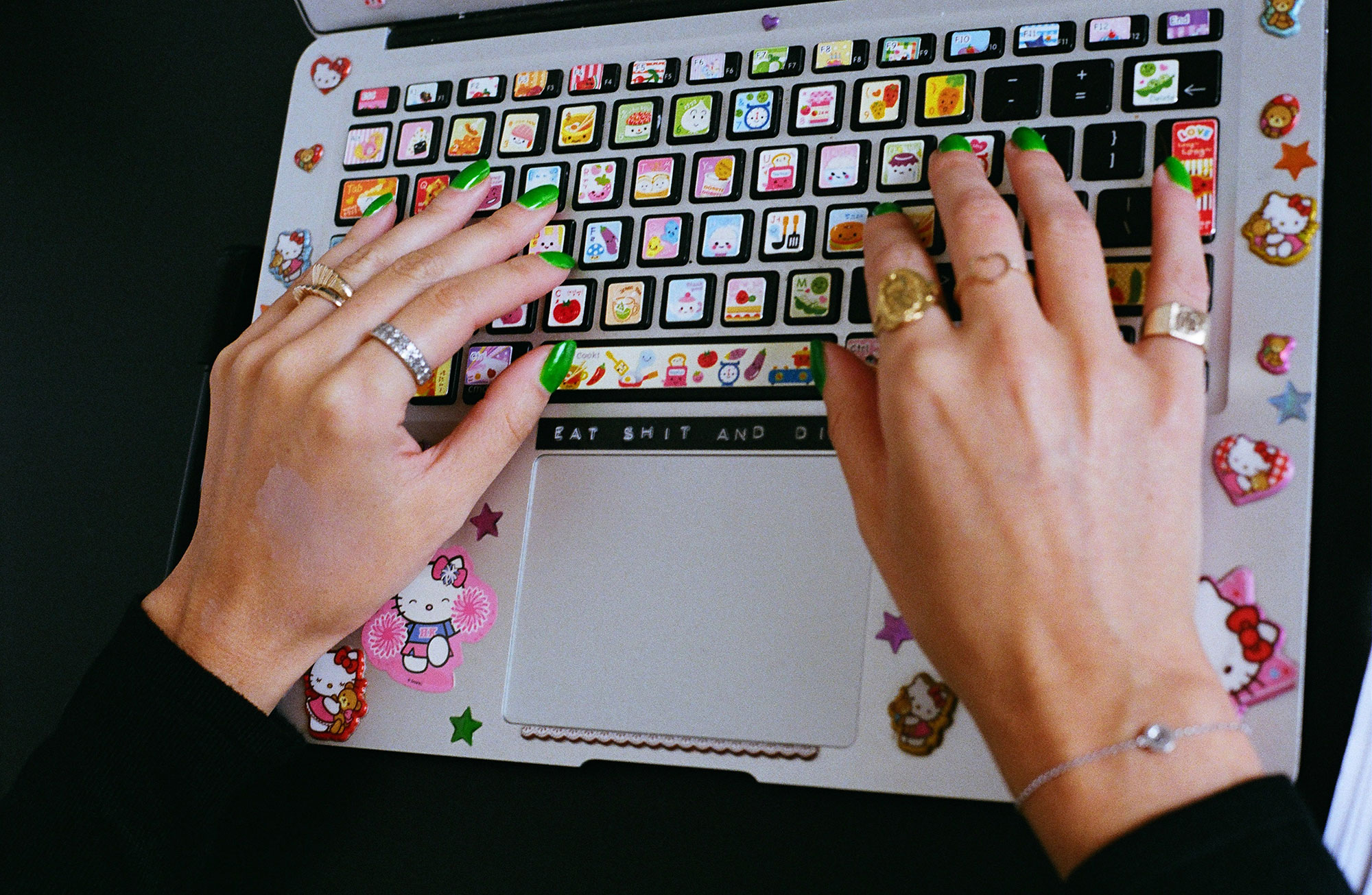 Are you finding the requests from brands are becoming more '360'; now a brand might not just be looking for someone to appear in a print campaign, but they might want your model to make a short movie, post on their personal Instagram or host a party? What are brands asking for?
Lucy: Requests are definitely more 360, especially for our models. We have a lot of boys and girls who have huge followings on social media so they get asked to post on their Instagram feeds a lot.
Pandora: Usually we get requests for girls that are original, fun, quirky, have personality, for someone with their own following that could be interviewed as well. The last six months we have been doing loads of creative consultancy. For example, Adidas was relaunching and were looking for a bunch of creative people, good brand ambassadors that they could write a story about. We put together a pitch, cast their campaign, and Lucy and I styled it.
Do you think brands are waking up to the impact that a niche, targeted campaign can have, rather than going for that every day beauty?
Pandora: Brands definitely want to add more authenticity to their campaigns. Everyone wants a good press story, if you can look up the person wearing the skate shoes in the campaign and discover they're actually a skater, it makes the whole experience more authentic. The effect is manifold. Having someone in your campaigns that's actually a brand ambassador as opposed to just a pretty face, creates more content for a brand and it's authentic.
How do you scout your models? What the scouting potential of the internet? Do you find models on Instagram? Are they often friends of friends?
Lucy: To start with, the majority of models were our friends, or friends of friends – or people we had found on Facebook. Facebook is a good way for us to find models because you can gage more of what they're about, what they do. Pandora and I share exactly the same eye when it comes to casting which is a massive plus.
"When someone comes into a room dressed in their own style and with loads of energy, it removes that kind of sterile element of the casting process"
What makes somebody right? And how can you tell from a picture if personality counts for so much of what you are about?
Pandora: That's why we don't just scout on Instagram or take many submissions. Usually, we will go to an exhibition opening and get introduced to someone; you can tell right away – its always people that are really inspiring and cool. They dress amazingly, they've got good chat, they're ambitious and there's just something really magnetic about all of them.
Can you tell me about some of your biggest success stories?
Pandora: There's so many! A example of what we do would be that Doc Marten's always want kids that look quite rock and roll. They ended up using one of our guys, Alex, who is in a band called Relics and they filmed him doing his rehearsals.
Arvida is one of our biggest girls; she's an internet sensation and kind of a feminist artist. She shot the & Other Stories campaign herself. We push our models more for their own skills than their looks. All the people on the agency are really creative, so as much as we get them modelling jobs we like to support their careers.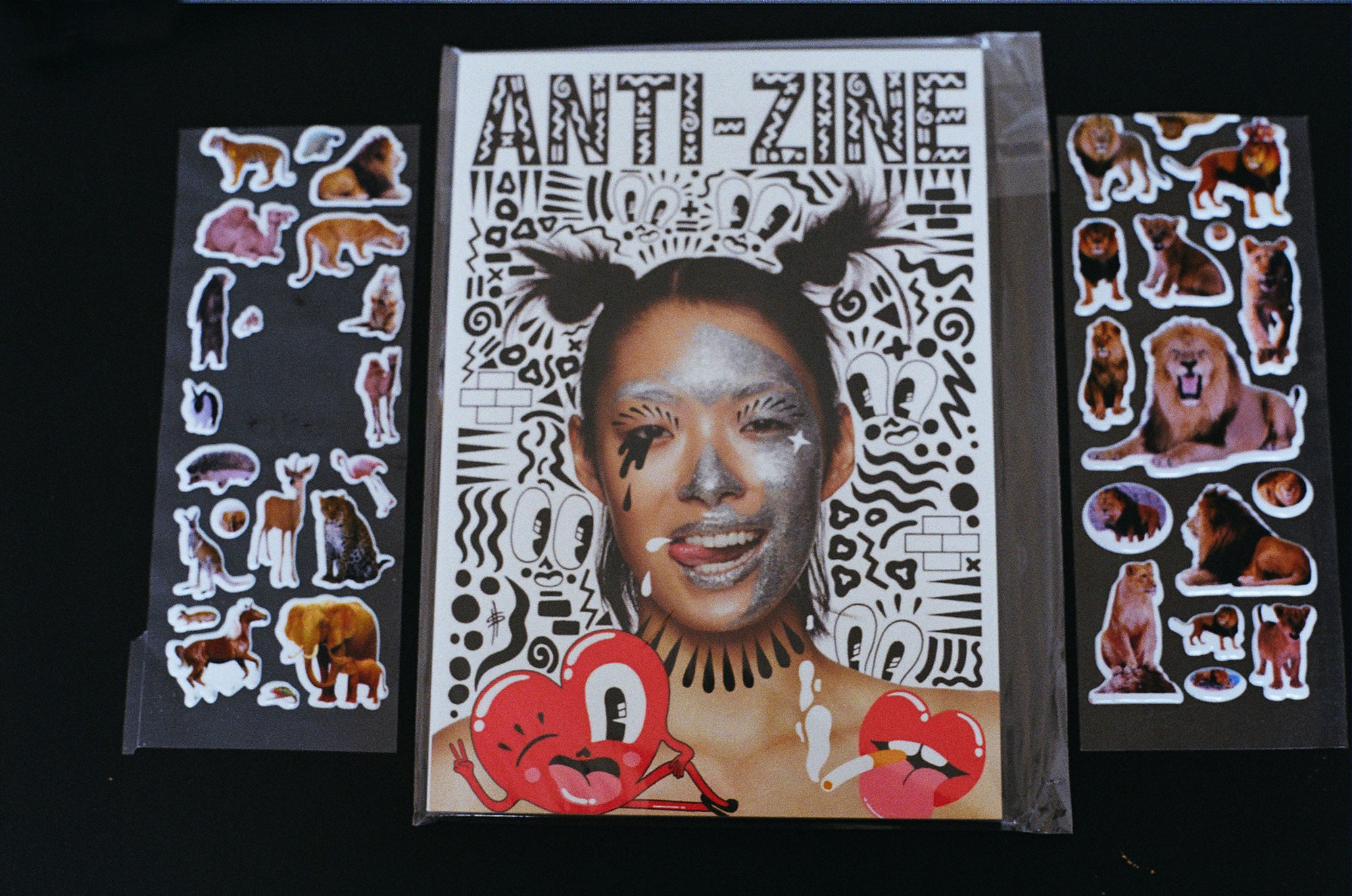 Is the agency profitable?
Pandora: Yes it really is. I thought it would just be a hobby on the side and now it's my full time job. And because we built a brand for ourselves, the agency pretty much runs itself and we're able to use that to do other creative stuff.

"We find people together all the time – walking to work, having a coffee, at parties. We've also chased people down the street or up escalators with our business cards"
There's been a lot of talk recently about beauty 'taboos': the success of the transgender model Andreja Peji; IMG have signed two disabled models; Breaking Bad actor RJ Mitte who has cerebral palsy has appeared for Vivienne Westwood and fronted a Gap campaign. What are the remaining taboos? How far would you push left of field beauty?
Pandora: I think when we started, we got a lot of press for pushing the limits of taboo, but I don't know if we intended on that. I guess we had an inflammatory name but we never tried to get attention, and we wouldn't ever take on people like that for a press story. It was just something that happened organically. If it happens to be that the people we represent are transgender, or have whatever differences, that comes second. We would have taken them on because of who they were to begin with.