5 of the Best Art Spaces in Brussels
As Art Brussels and the Independent art fair open, Amuse checks out the Belgian capital's most cutting-edge art spots
Brussels has had better days. After a prolonged security lockdown at the end of last year, the recent terrorist attacks at the airport and on its metro network have left a city on edge. But life goes on in Europe's epicentre, and now the art world is flocking there for the 34th edition of the long-standing Art Brussels fair. This year the event is at Tour & Taxis, a former customs house built in 1904 in an industrial style by the canal, where 141 galleries from 28 countries will be showing.
Meanwhile in a 1930s former department store in the historic centre there's the first edition of Independent Brussels, an off-shoot of the edgy New York fair. It features 60 international galleries from 30 cities, including Maureen Paley and David Zwirner. The alternative 'off' fair, Poppositions, is back again this year and takes place in Molenbeek (the very Brussels borough that's becoming known as Europe's jihadi epicentre) featuring a range of international art spaces and projects.
With affordable housing and studio spaces as well as great connections to other European capital cities, Brussels has become a hub for emerging artists, curators, gallerists and anything in between. As the art world flocks to the Belgian capital, Amuse takes a look at its most innovative art spaces, and the people who are behind them.
Bureau des Réalités
Housed in a Neo-Renaissance Flemish style house in the Forest neighbourhood, the Bureau des Réalités is a non-profit initiative combining a residential area with a project space. Founded by independent curator Lilou Vidal in 2015, the space hosts up to five projects a year, including art exhibitions and interventions, alongside a programme of talks, publications and other creative collaborations.
After working as an in-house curator at the Kunsthalle Wien, Vidal decided to set up her own project space in the Belgian capital, because of its flourishing art scene and the country's rich artistic history. Bureau des Réalités was invited to participate in Art Brussel's Non-Profit section, where it pays homage to American curator Seth Siegelaub with a collaborative artist book. At the same time, the space in Forest is displaying works in dialogue with Belgian artist Marianne Berenhaut and Colombian artist Juan Pablo Plazas.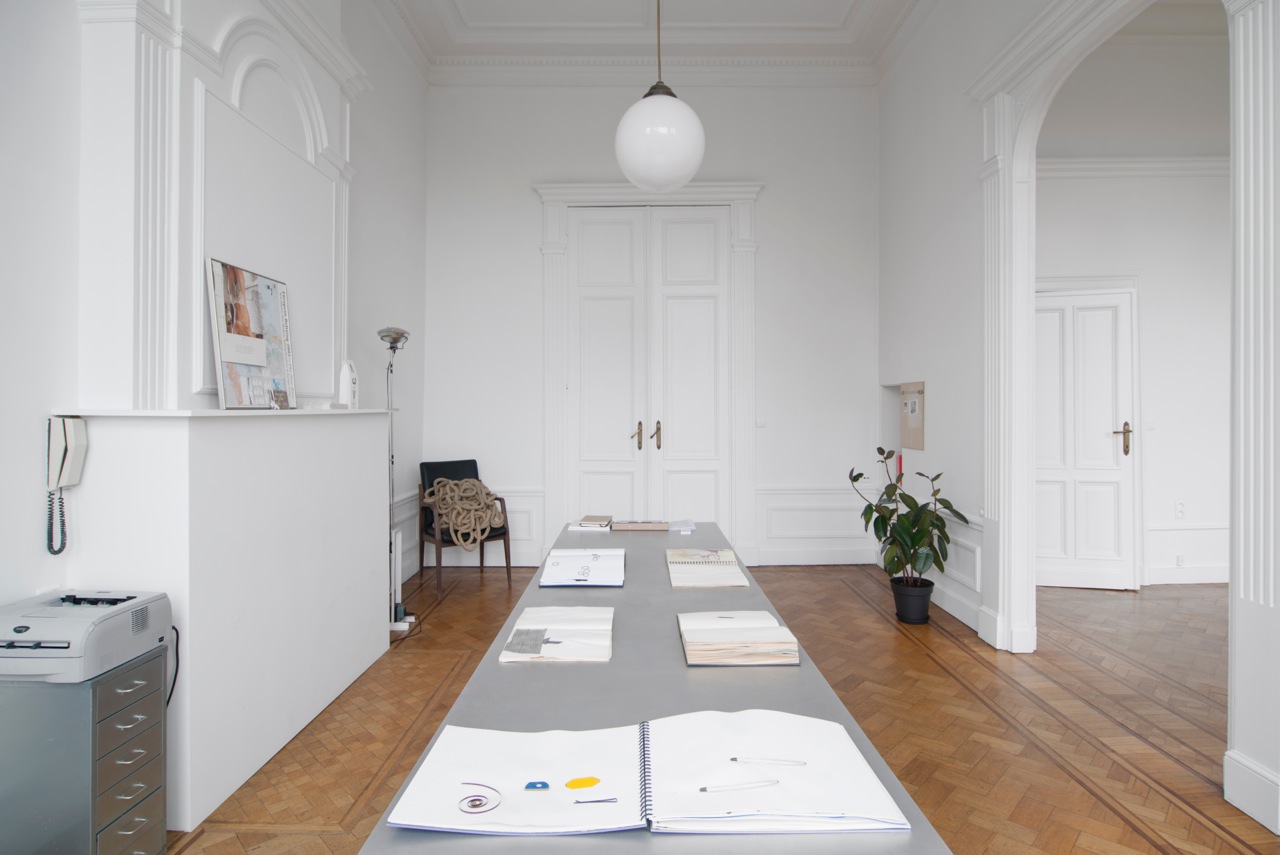 Bureau des Réalités is at Art Brussels, Non Profit Section, Booth F2. From: Marianne Berenhaut To: Juan Pablo Plazas Cc: Walter Swennen Subject: Le dessous des choses (Chapter 2) runs until 29 April at Bureau des Réalités, 327 Chaussée de Neerstalle, 1190 Brussels.

105 Besme
When independent curator Tania Nasielski returned from London to her native Belgium in 2007, she knew she wanted to keep working with artists but didn't have a venue, so she turned her flat into an exhibition space! 105 Besme hosts upto four exhibitions a year and is weekend and appointment only.
Playing with the domestic nature of its space, Nasielski gives local and international artists an untraditional setting in which to experiment. "Brussels is an amazing patchwork," she says. "Everything is possible here". During Art Week, 105 Besme presents a large archive-based installation by Brussels-based duo Denicolai & Provoost, who filled the flat with works and objects dating back from 1997, including posters, books, flyers, records and business cards.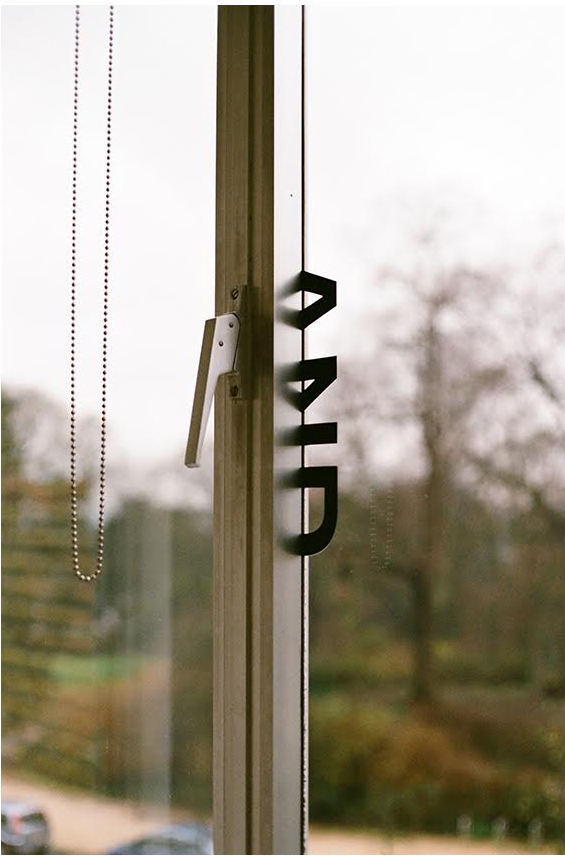 All Information Correct at Time of Printing is open to the public on 23 and 24 April until 12 June by appointment at 105 Avenue Besme laan, 1190 Brussels.

Super Dakota
No, Super Dakota is not a US Presidential primary. It's a contemporary art gallery on two floors located in the fashionable Chatelain District, near the Horta Museum. Founded in 2013 by Damien Bertelle-Rogier, Super Dakota works with a select roster of international artists born between 1936 and 1988.
"Brussels was the obvious location to set up the project," says Bertelle-Rogier, who previously ran a space in Paris. "It's a small city with an impressive cultural life." Super Dakota has a booth at Art Brussels displaying works by three of its artists: Sarah Derat, Chris Dorland & Hugo Pernet. Meanwhile, the gallery space has a solo exhibition of new paintings by young French artists Baptiste Caccia.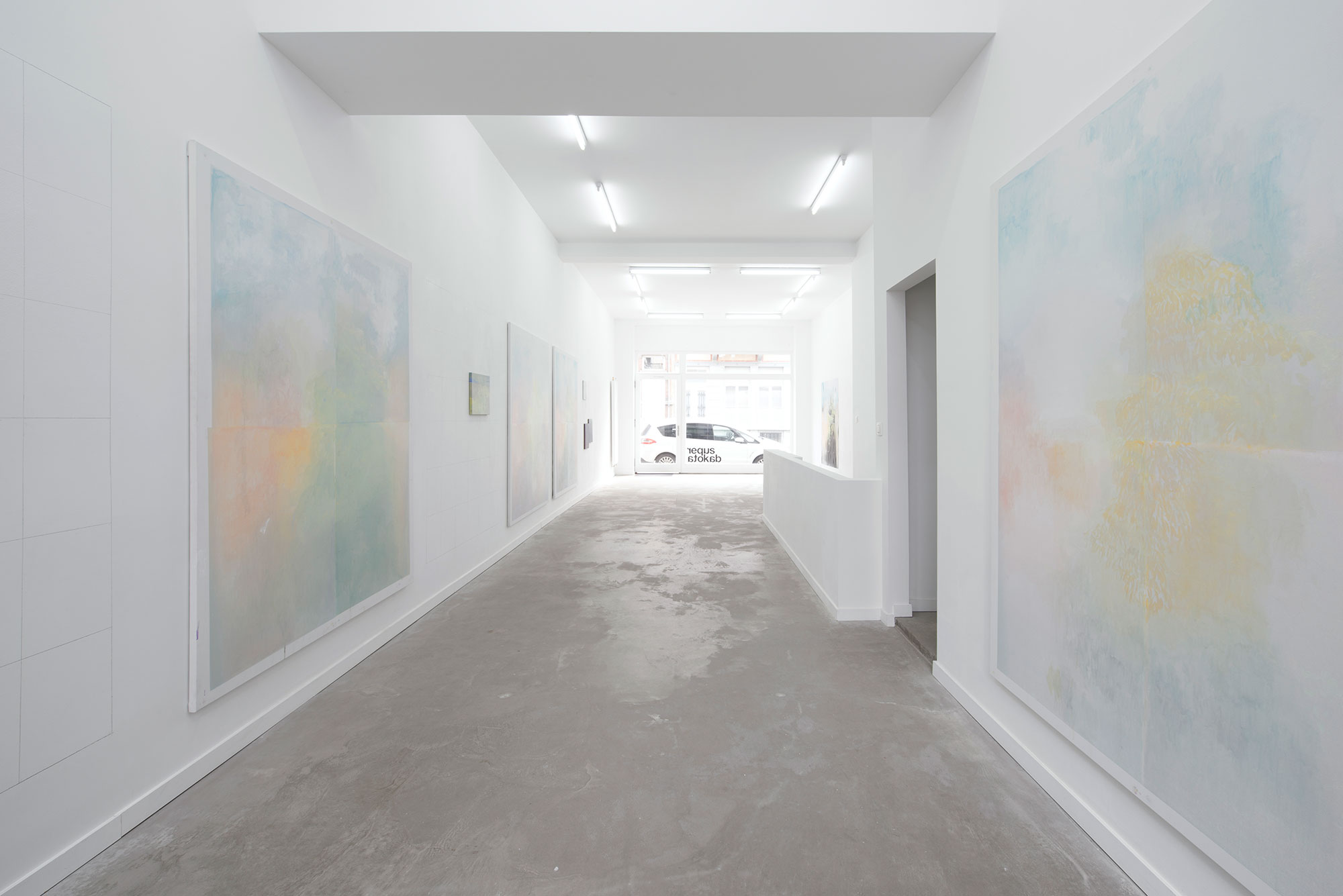 Super Dakota is at Art Brussels, Discovery Section, Booth B11. Veduta by Baptiste Cacciaruns until 21 May at Super Dakota, 45 rue Washingtonstraat, 1050 Brussels.

AGENCY AGENCY
AGENCY AGENCY isn't a gallery. In fact, it's not even a space. We don't really know what it is, nor do they, but Brussels has seen a lot of them lately. Initiated in 2014 by Belgian-born, Sussex-based curator Helen Turner from the Cass Sculpture Foundation, the project describes itself as an arts production agency, an artwork and a collective, operating internationally and without a permanent exhibition space.
Last year, they occupied a functioning train station in the centre of Brussels for over a month and filled it with art installations that generated electricity for the entire building. AGENCY AGENCY returns to the Belgian capital, this time to integrate the programme of Poppositions, the city's alternative art fair set in the notorious Molenbeek district. The collective presents a group show by emerging artists Victoria Adam, Matt Ager and Brendan Michal Heshka, focusing on the idea of art in the wrong place.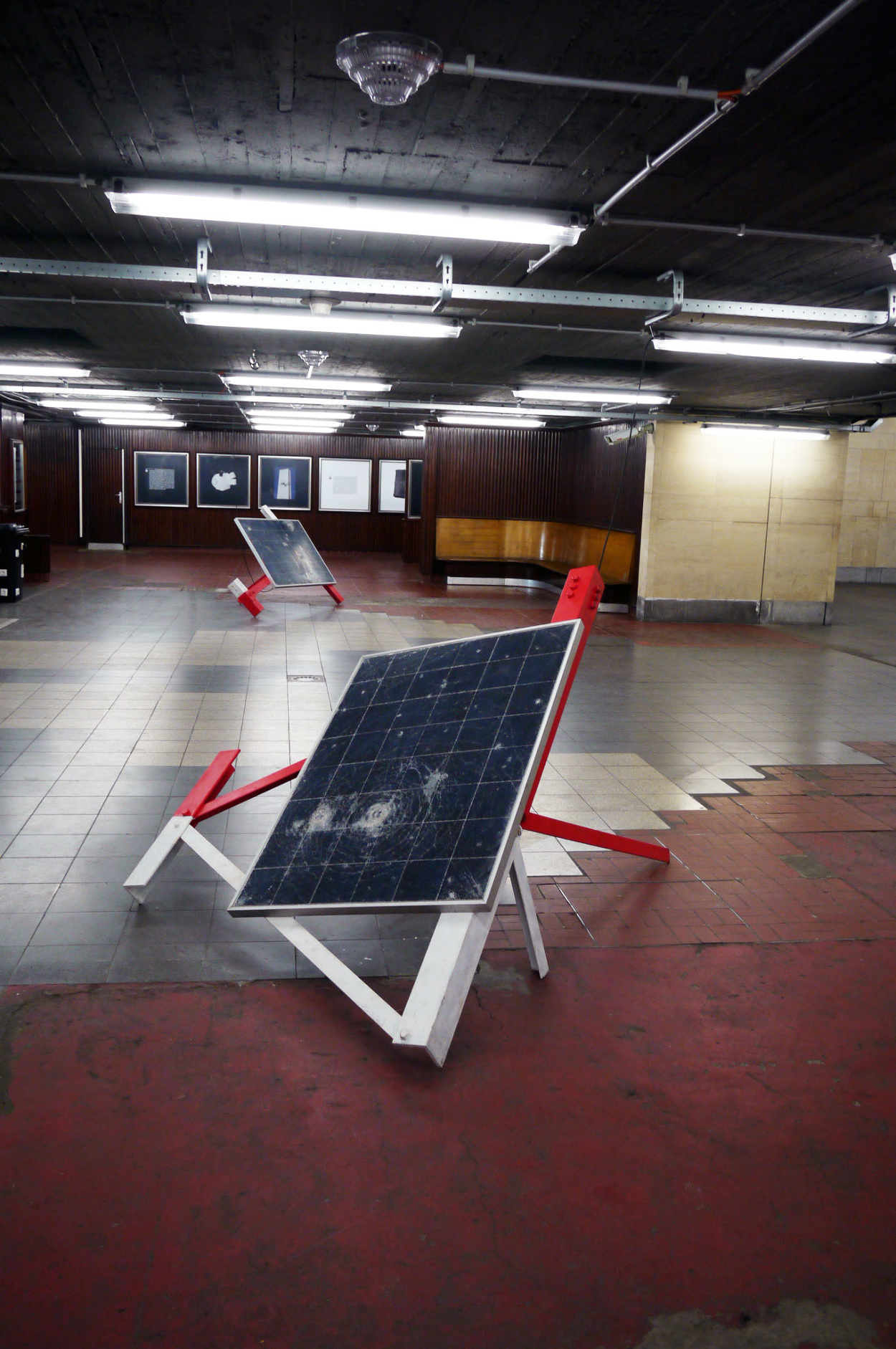 WRONGUNS runs from 21 to 24 April at Poppositions, La Vallée, Molenbeek, Brussels.

cargocollective.com/agencyagency
C L E A R I N G
Founded in 2011 by French artist Olivier Babin in Bushwick, New York, C L E A R I N G quickly opened a second space at the radically contrasting Avenue Louise in Brussels. The vanguard contemporary art space represents mostly young artists who are based between the Big Apple and the Big Waffle.
Unsurprisingly, the gallery is taking part in the first Belgian edition of the leading New York fair Independent, with a group display. Meanwhile, C L E A R I N G opens a solo exhibition at its permanent space by Marina Pinsky, a Brussels-based Russian artist who works primarily with photography, sculpture and installations and has exhibited at LACMA in LA and White Columns in New York.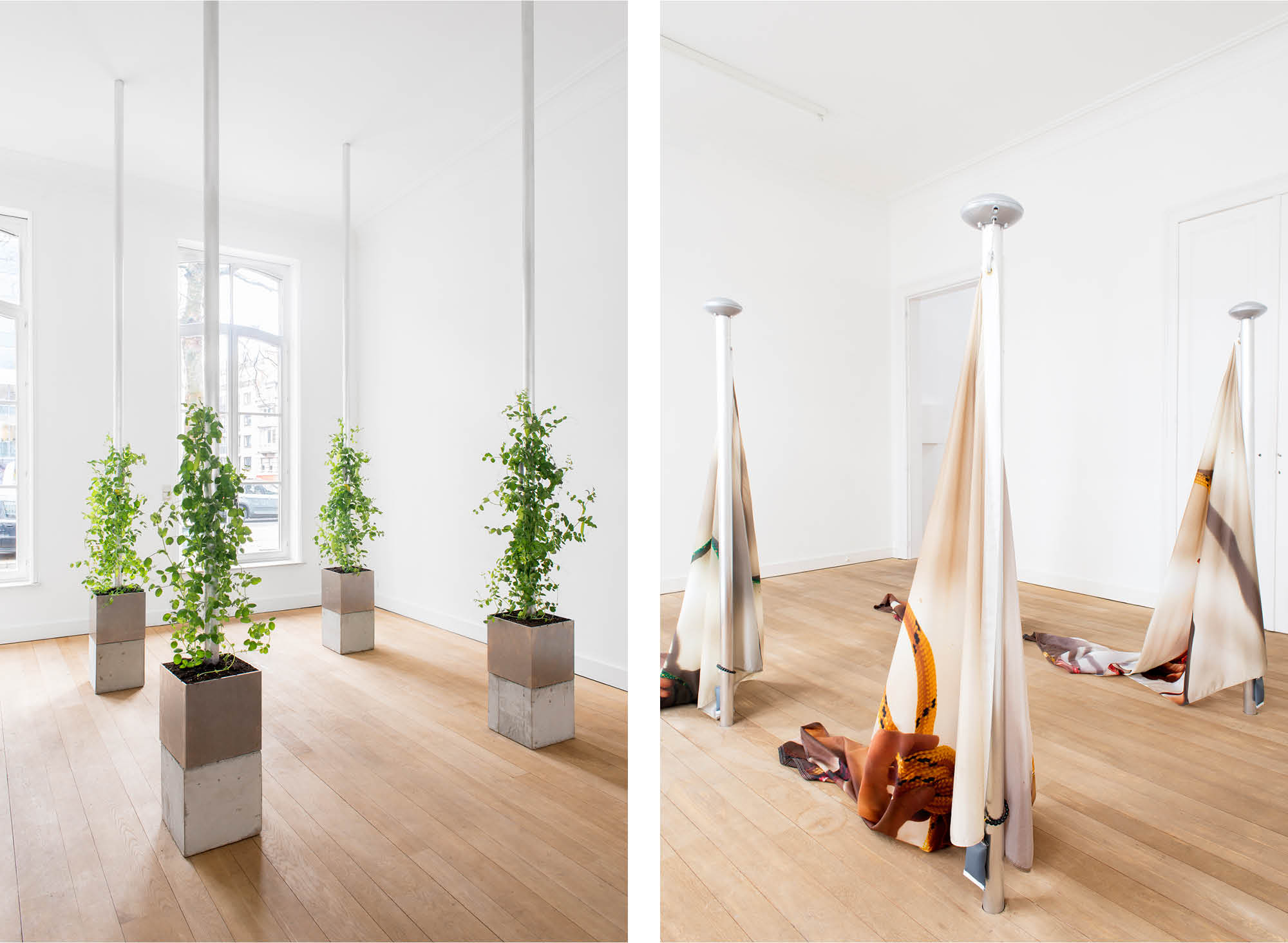 C L E A R I N G is at Independent Brussels. POLAR by Marina Pinsky runs until 4 June at C L E A R I N G, Avenue Louise, Louizalaan 292, 1000 Brussels.
c-l-e-a-r-i-n-g.com
Art Brussels runs from 22 to 24 April at Tour and Taxis, Avenue du Port 86C, 1000 Brussels.
artbrussels.com
Independent Brussels runs from 20 to 23 April at Vanderborght building Schildknaapstraat 50 Rue de l'Ecuyer 1000 Brussels.
independenthq.com