Curator Practice | How to Start An Art Gallery in Your Apartment
Meet the streetwear consultant showing Venice Biennale artists in his DTLA loft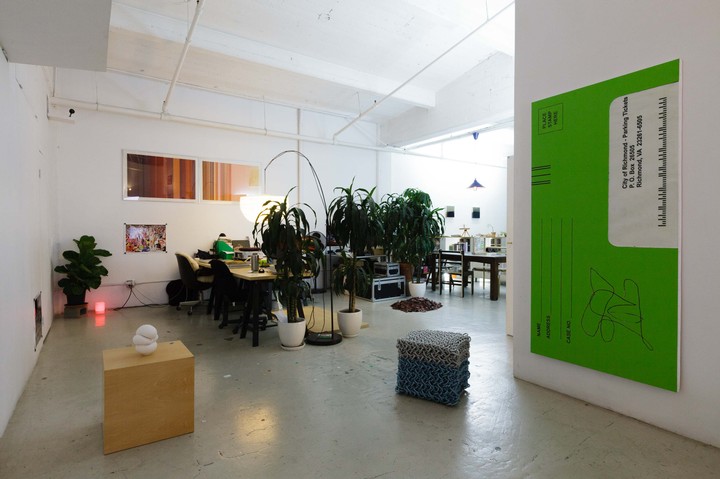 Ever wanted to start your own gallery, but didn't know where to start? Well, over the last four years, LA-based curator Johnny Le has made setting up a D.I.Y. art gallery his area of expertise.
When he's not curating exhibitions with contributors and supporters like cult filmmaker Gus van Sant and legendary rock & roll photographer Brad Elterman, Johnny also serves as a streetwear consultant for HUF. But art has always been his main motivation. After bagging a BFA from the Art Institute of Portland, Johnny has been staging pop-up exhibitions at Hideout – his gallery space – since 2013, showcasing everyone from Venice Biennale artists to the absolutely undiscovered.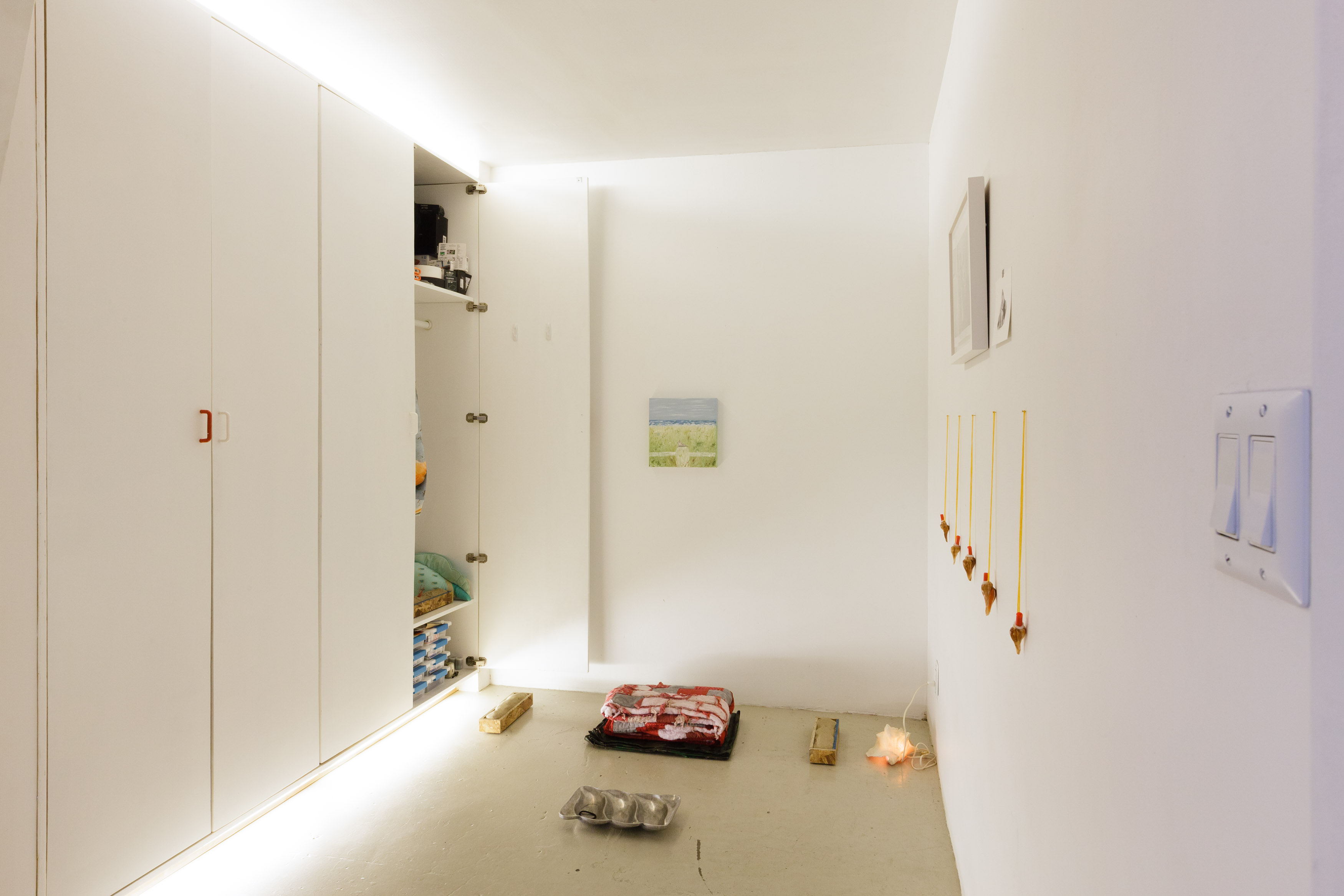 We went to Johnny's current Gallerie Hideout: Resort show in DTLA and discussed just how you go about starting your own independent gallery.
FIND A COOL SPACE
The best thing is, you don't have to start with the traditional empty 'white cube' at all. Johnny's loft, in the historic Catalina Building in DTLA, is fully functional as a home and workspace, and is shared with an architect and art teacher, who are cool with visitors stopping by while they make tea and work in the large, open-plan apartment in the heart of Skid-Row. It's a gritty location with an insane Blade Runner view.
Previous Hideout shows have taken place at Johnny's parents' Vietnamese restaurant in Vancouver and a classically Parisian apartment in the 11th arrondissement in Paris. The works hang next to the art and decor that's already there – part of the fun is working out what is temporary and what 'lives' there.
START WITH FRIENDS, AND THE REST WILL FOLLOW
Now in its 8th iteration, the Hideout social circle has snowballed since the young skater started his collab with Stüssy, and with each international pop-up, support spreads out. Friends such as Gus Van Sant, Kenny Scharf and many more have contributed works, DJ'd for free and brought new people in.
"It was all quite organic. This show started out with a studio visit with the artist Joe Garvey, who is based in Bushwick, NY. I went there during a work-trip over the summer, and we had the idea of doing something in my room, and then he suggested working with Maia Ruth LeeFrom there, the roster grew rapidly and now totals 14 artists; Johnny describes meeting one at Hop Louie in Chinatown, or being introduced through a through a Skype call with Berlin.
"A Korean artist had been following the gallery via Facebook, and got in touch, and we just vibed from there." Artists shown are from all different points of their career – Johnny's walls host reflective metallic pieces from Art Forum critics' pick, the established American/Japanese/Russian artist Miya Ando who has shown at the Venice Biennale, while other works are from recent graduates showing for the first time.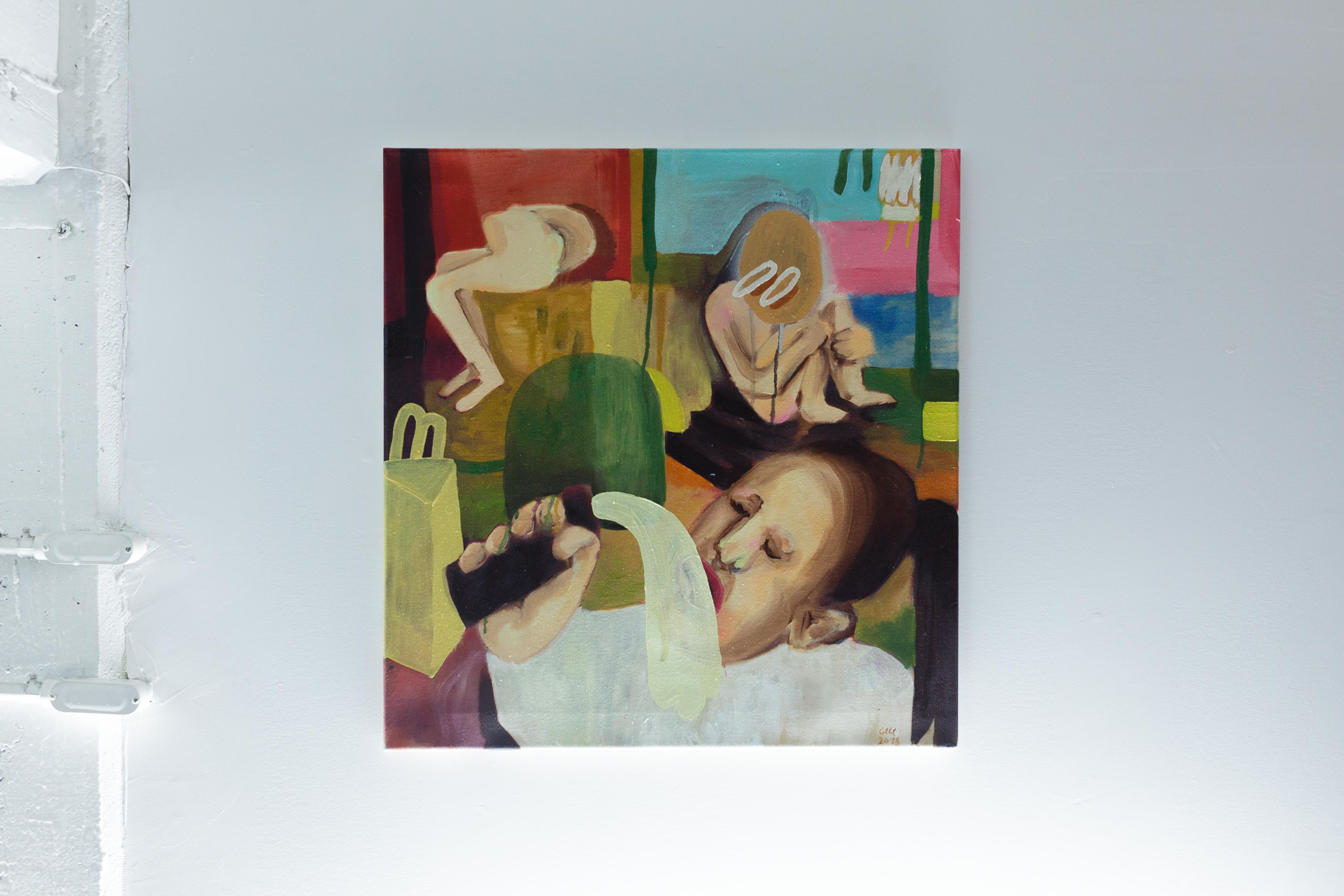 YOU DON'T NEED A HUGE BUDGET
You might think that a starting a gallery is a major investment with big overheads – leasing a huge space, hiring staff and splashing out on magnums of champagne to attract fancy collectors. None of that is necessary when you're doing it in your house. This kind of gallery runs on goodwill rather than piles of cash.
But it takes dedication. If it's really your passion, you will find artists who are willing to show without fee, drop in personally to install, or ship pieces by post, all without high overheads. Then all you really need are some walls and floor space; just add a guest book table to sign-in at the entrance. You can project on any blank wall, or pin up an unframed picture with tacks, make the logo and listing yourself, have an art-school student friend write the synopsis, artists provide their own works' descriptions and biographies, et voila – a professional set-up – on zero dollars.
THINK OUTSIDE THE BOX, SIZE-WIZE
Unlike a standard gallery show where most works are uniform size, you really can do whatever you want with a home-based gallery. Works in Johnny's current show range from wall size (a huge oversized parking ticket in an envelope created by Cherisse Gray) to pieces so small you could miss them.
And some are invisible, like the scent-based works that look like spare keyrings but are infused with mysterious scents by Maak Lab. Items don't have to all be wall-based. They can sit on the floor, in the wardrobe or occupy an odd shelf.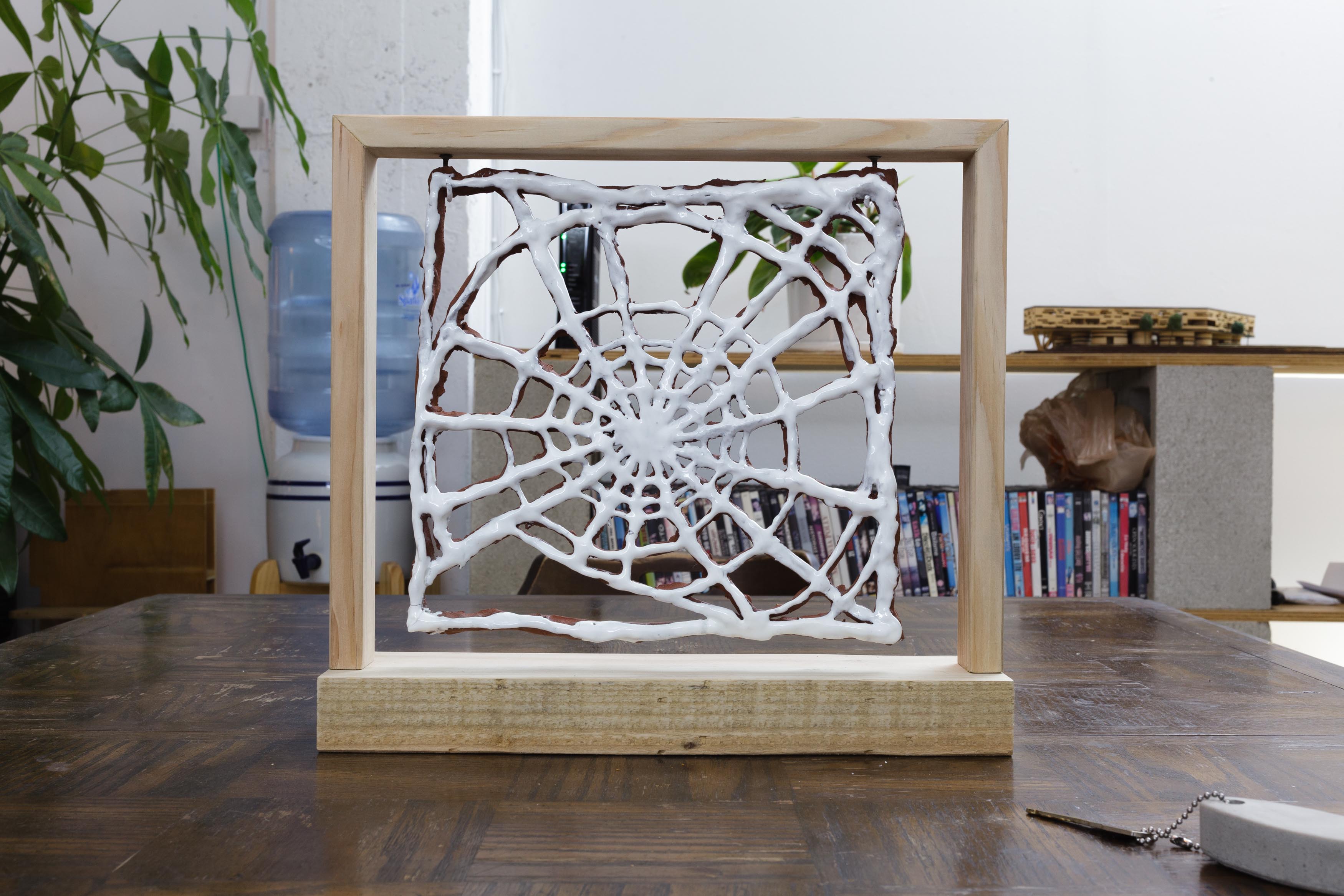 TURN THE OPENING AND CLOSING PARTY INTO A HOUSE PARTY
Friends drop in and DJ, the address gets texted around town, making it a chill atmosphere. For his most recent launch, the artist Arthur Hitchcock was installing his Chair (made of leaves and dirt direct from Oregon), adding an unintentional performance to the party. Now the piece lives on the middle of the floor next to work desks, and the cleaner has been instructed not to sweep it up.
For the finissage, Johnny's family will come visit and cook Pho with the same pot used in the Paris openings, making the closing party feel homey and friendly, not off-putting, or cliquey. There's no VIP room. "Our first visitors were high-school students, who came and hung out with us, and one even dropped off cookies," says Johnny.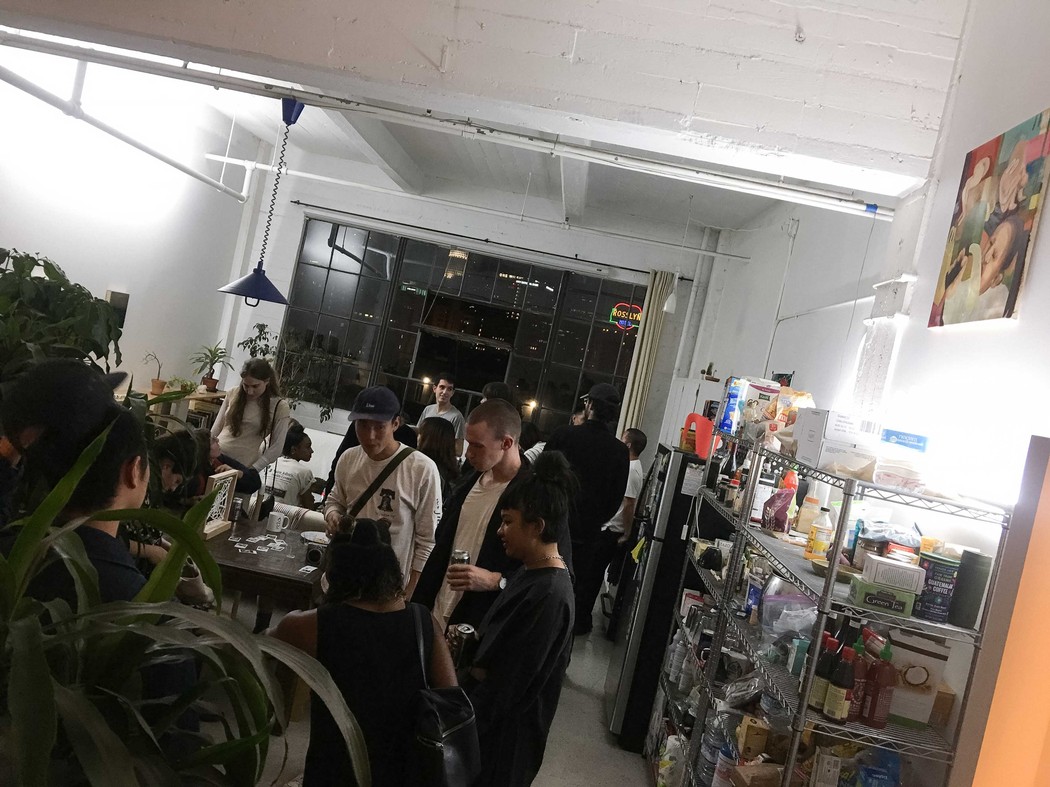 KEEP YOUR POP-UP SHORT
The fact that it's a pop-up rather than a long-term commitment makes it all the more fun and manageable. "The whole point of Galerie Hideout is that it is an ephemeral exhibition series which is by its very nature, nomadic." Even knowing it's a finite moment, it's difficult not to get too attached to the works: "I will definitely miss them when they are gone," says Johnny. But he's already planning the next edition to continue his passion for bringing art home.
Catch the space – and be inspired to start your own – at the Gallerie Hideout finissage on 10th December.
Gallerie Hideout, 12 November to 10 December, 443 San Pedro Street, Unit 607, DTLA