Shona Vertue, Fitness Guru | I Never Leave Without…
The woman who got Beckham into yoga tells us what she never leaves without...
We all have them: Those few items that, whatever the circumstances, however short the trip or however small your suitcase, you'd never dream of leaving behind. This new series takes a snoop inside the suitcases of some of our favourite globetrotters – photographers, adventurers, chefs, models, directors and all-round interesting people – and asks what they take with them everywhere, and why.
For the first installment we tapped up fitness guru Shona Vertue – yes, the one that got David Beckham into yoga. Born and raised in Sydney, now living in London, and working all over the world, Shona spends a lot of time on the road. Here she talks about how travel inspires her, and the five items she never leaves without…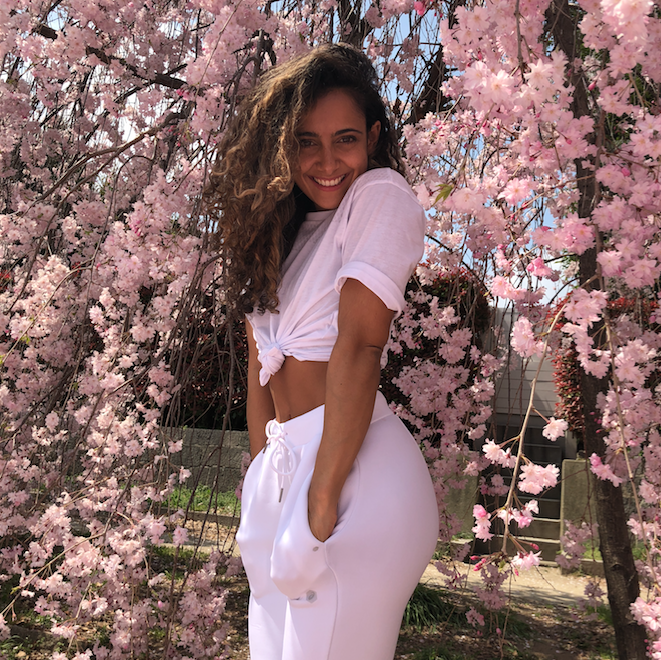 I think my love of travel has a lot to do with being Australian. Well, half-Australian. My Mum is Fijian, my dad is Australian, and actually we have quite a cocktail of ethnicities in our family. Although Australia is my favorite place on earth, it's one gigantic deserted island that I needed to get off if I wanted to grow as a person.
Australia is renowned for its multiculturalism, but many ethnic customs and traditions are oppressed due to the pressure to assimilate into Australian culture (which has a pretty dark history of homogenizing everything). This was one of the big reasons I wanted to explore and immerse myself in other cultures, first-hand.
The nature of my job means that I don't always know when I'll next get to eat, so I always carry tupperware filled with protein powder. It's the perfect, convenient 'handbag meal', I just have to add water and shake. Taking it out in public, (it's a white powdery substance) is always a bit of a conversation stopper. Or starter. But it's worth it for the nutrient value. It's also saved me and many others from the wrath of hangry Shona.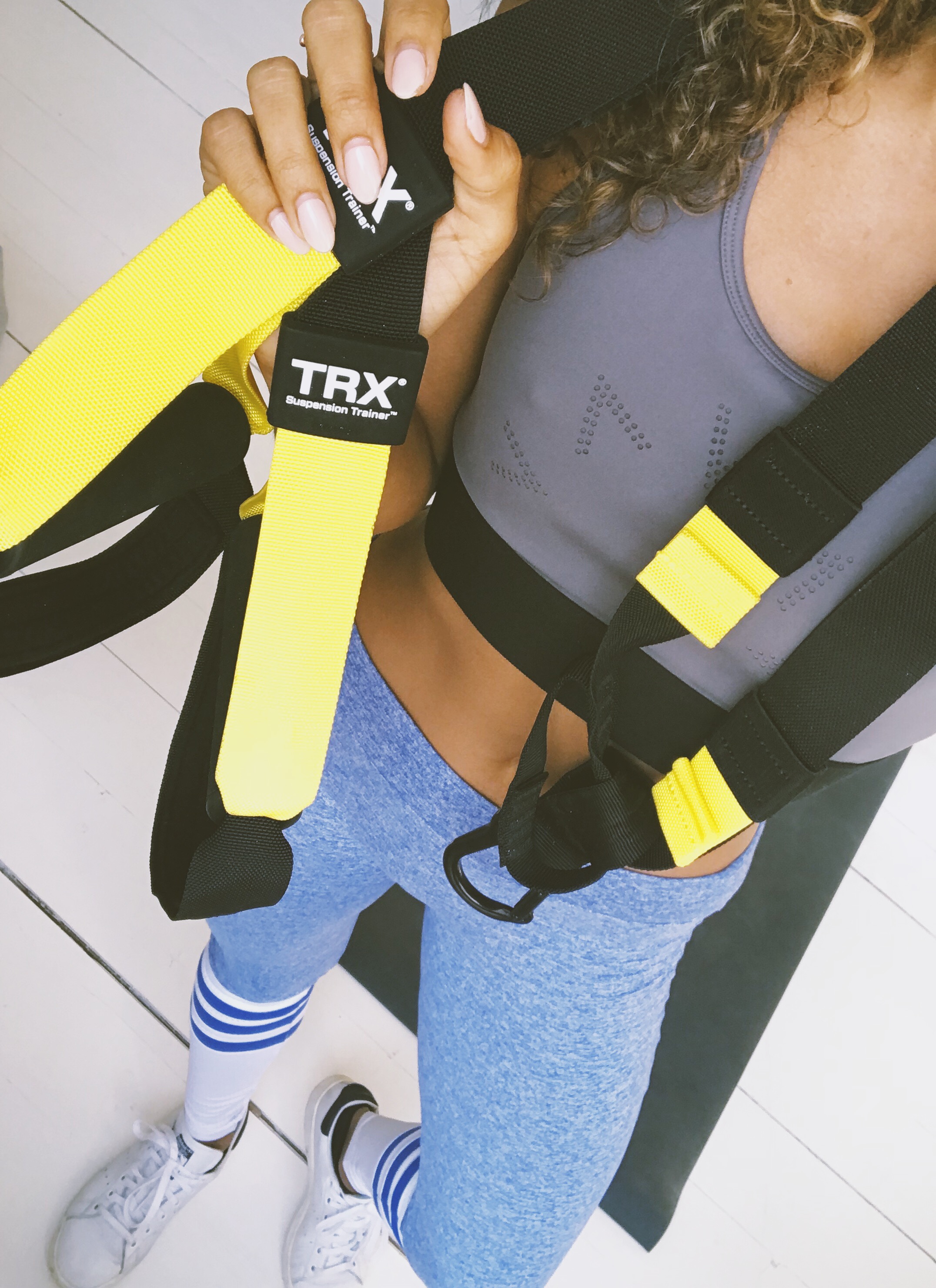 I take my TRX Suspension Trainer everywhere with me – even to the Galapagos Islands. (Well, on a boat that toured around the Galapagos Islands). It hooks to the back of the door and allows me to use my body weight suspended, to increase the intensity of my workouts. It can support up to 635kgs so if there is any heavy lifting, towing or rescuing to be done – me and my TRX have got you covered.
I never, ever, ever travel without my tripod. Sadly, I don't have a photographer to follow me around, so I create most of my online photo and video content alone #independentwoman. I wouldn't be able to get the content I do without her – thank goodness for the self-timer on cameras. The craziest place I've used it is probably in the back of a plane – I was trying to film yoga postures that could be done on a plane – in that tiny space by the door and toilet of a 747. Sadly I lost the phone, and have never had the courage to attempt the shoot again. Too many (justifiably) weird looks from other passengers.
I always have extra-large hoodies in my bag. I have collected a few of these over the years actually most of them belong to exes – #sorrynotsorry. I have developed a very codependent relationship with these jumpers and I can't sleep without them, even if it's a balmy 30 degree night in Australia. From Mexico to Fiji, Australia to Bali, even if they never leave my luggage.
My final must-have item is Skimodo Curl Cream – the best curl cream on the planet. It helps to reform messy, frizzy or crushed curls and turns them into ringlets through some kind of voodoo magic. The owner and creator is an amazing woman and her work ethic is inspiring. I once used it on the Piccadilly Line, during rush hour, trying to de-frizz before an important meeting – needless to say it worked.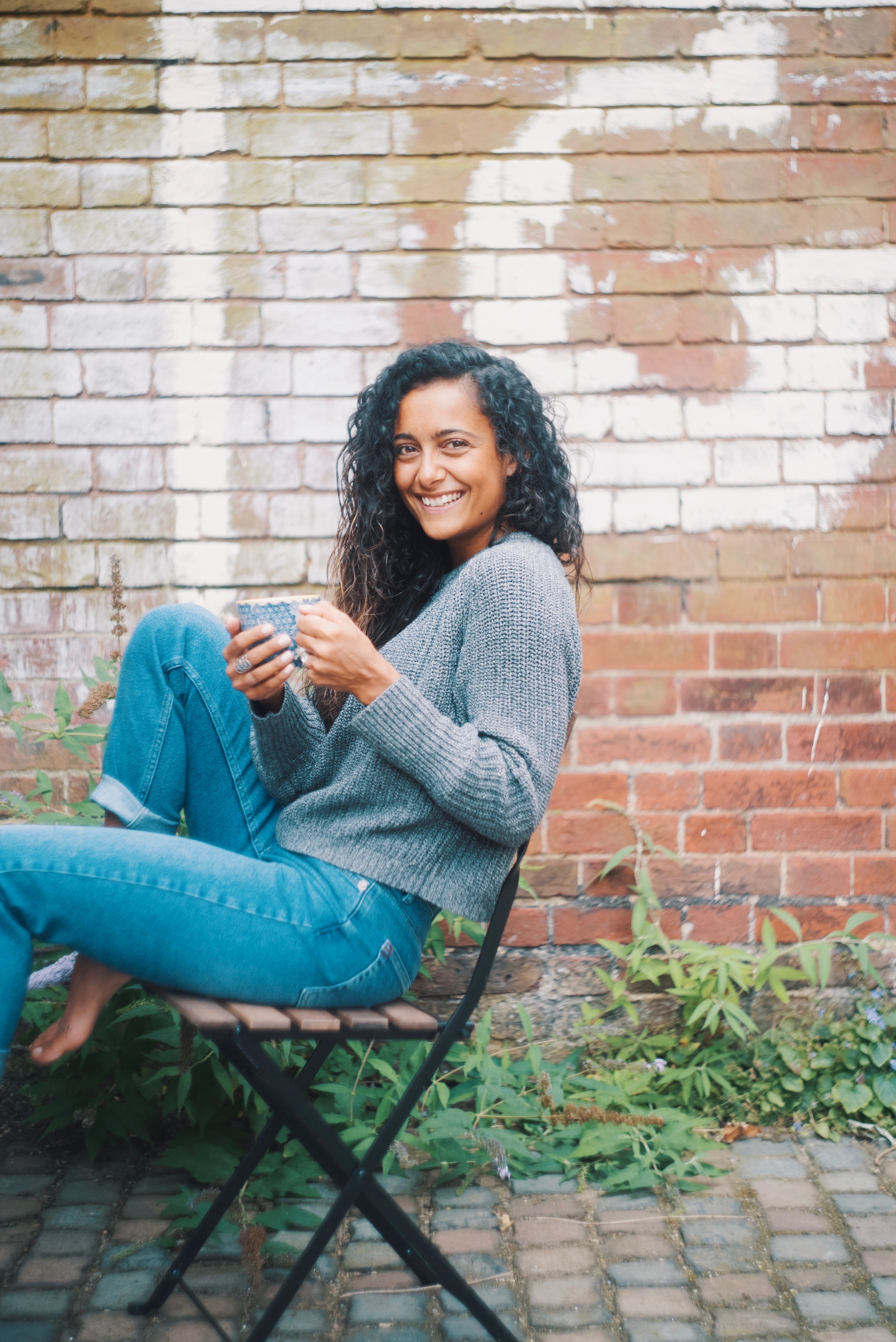 One thing I'd love to take with me, but can't, is my pillow. I bought the best, most life changing, neck saving contoured pillow over seven years ago. It's made out of latex but doesn't smell like a condom – I think it's got some NASA-grade, top-secret, presidential material in it too, because it's the most amazing thing I've ever, ever, ever slept on. I've had exes message me for pillow details after break-ups because of how damn good it is. Unfortunately it weighs at least two kilograms and it's pretty bulky so it doesn't get to travel with me.
Shona's best-selling book, The Vertue Method, is published by Hodder & Stoughton. Follow Shona on Instagram for fitness tips and programs that will "uplift your body, mind and butt," and check out her free weekly yoga and fitness videos on Youtube .