Skip the Dust and Head to These Five Burning Man-Inspired Festivals Instead
From the deserts of Spain to the forests of Canada - consider this your alternative summer-festival guide
Burning Man is the world's biggest music festival that was never meant to be a music festival at all. The yearly event started out as a humble hippie celebration of fire on Baker Beach in San Francisco in 1986—now, twenty years after it moved to a sprawling slice of Nevada desert that people refer to as Black Rock City, it hosts over 70,000 people each August for a celebration of art, music, occasional nudity, lots of dust and radical self-reliance.

The evolution of the event's attendance, and more specifically, the increased participation of Silicon Valley Billionaires—from Peter Thiel to Mark Zuckerberg—amid celebrities like P. Diddy and longtime loyalist Susan Sarandon, has been equally talked about. You'll now hear many critics, or more accurately, haters, speak to the mainstreaming or commercialization of Burning Man, while those who have witnessed the many years of the Burn will argue that change and acceptance has always been an important component of its DNA.
Regardless, what's also important to remember is Burning Man and its following has grown so vastly and garnered such cultural presence that it's influenced swarms of offshoots and likeminded events and festivals worldwide. Some pull directly from the Burn's "10 Principles," which were penned into the dusty scrolls in 2004 by Burning Man co-founder Larry Harvey; others its musical tastes and penchant for the weird and challenging.
From the arid desert of Spain to the dewy forests of Western Canada, all the way to Portugal and The Black Sea, here are five alternatives to Burning Man's trademark ocean of dust and dirt.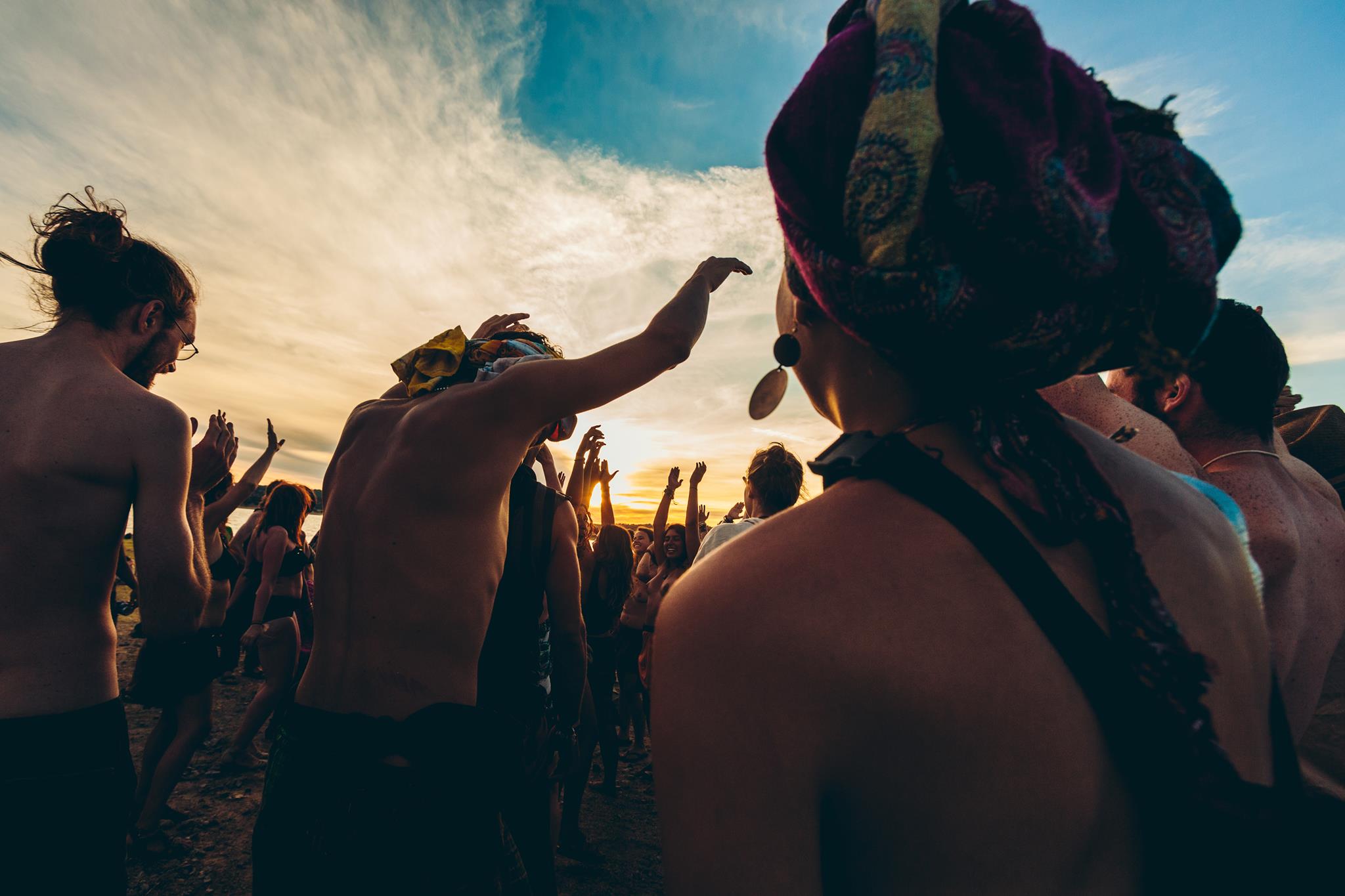 Nowhere
Fancy a ticket to the middle of Nowhere? Look no further. Started in 2002 by a group of UK Burners in London as a "decompression party," (a Burning Man after-party where people come down back to actual life around their dust-covered peers) the event officially kicked off in 2004 in Spain's Bardenas Reales desert region.
Over a decade later, it welcomes thousands of revellers to Spain's most remote corner as Burning Man's official European regional event. What does that mean exactly, you ask? Well, for starters, Nowhere revolves around a like-minded set of "10 Principles," a list of guidelines that mirror the emotional and logistical necessities for attending Burning Man proper in Nevada. These include a focus on community, gifting, participation, as well as the need to leave no trace.
You'll often hear people talking about something called MOOP (Matter Out of Place) when discussing the last section, which boils down to anything that one might bring with them that is not naturally occurring in the event's given location. Believe it or not glitter was invented by humans, not unicorns, so don't bring that shit with you. You'll also find a plethora of art, music, wacky installations and since 2016, a supervised structure burn, making it your best bet for experiencing the magic of Burning Man in Europe.
This year's Nowhere takes place July 3rd-8th.
Lightning in a Bottle
Alongside like-minded US events like Symbiosis Gathering and Desert Hearts, Lighting in a Bottle is part of the Burning Man trickle-down community referred to by many as "transformational festivals." While these events often aren't quite as remote or challenging as official Burner offshoots and can feature a wider—and usually younger—population of attendees, they take many of the same ideologies and institute them into a slightly more conventional music festival setting.
This sunny California mainstay is produced by the Do Lab, a renegade crew of party throwers who started throwing their own certified freak fest in the middle of the world's most mainstream festival: Coachella. Music-wise, expect a headsier take on that behemoth. This year's instalment features rap-soul sensation Anderson Paak, electronic bass-folk outfit Beats Antique, and even an array of house and techno luminaries like MK and Modeselektor, alongside a strictly environmentally conscious collection of non-musical attractions like yoga, meditation workshops, live painting, and of course, sacred fire gatherings.
Simply put: if you're looking for the hippie hedonism, transportive music, beautiful tanned bodies and the psychedelic wonder of Burning Man—without the lack of purchasable food and treacherous desert climate—LiB is the place to be this summer.
This year's Lightning in a Bottle takes place 24th-27th of May.
Boom Festival
Since 1997 , Boom's been a biannual affair that takes place three hours outside of Lisbon. When mentioning Boom in a conversation, you will inevitably be led to the word "psytrance," a seemingly psychedelic offshoot of trance music that has long been associated with the event and its participating artists.
Boom has grown to become a deeply loved gathering due to its picturesque setting, delicious food options, bohemian vibe, and open-minded atmosphere. As the event has blossomed, it's expanded beyond its purely psytrance roots, to present a variety of art, music (expect to hear house, techno, chill-out), as well as the collection of fire dancers and circus tent-looking structures many would associate with Burning Man.
The weather is also far more forgiving. Like many of the above meetups, Boom also puts a focus on oneness, composting, performance, and sustainability. There's truly something to be enjoyed by everyone at Boom—even if you don't like psytrance and fire-breathing.
This year's Boom takes place July 22nd-29th July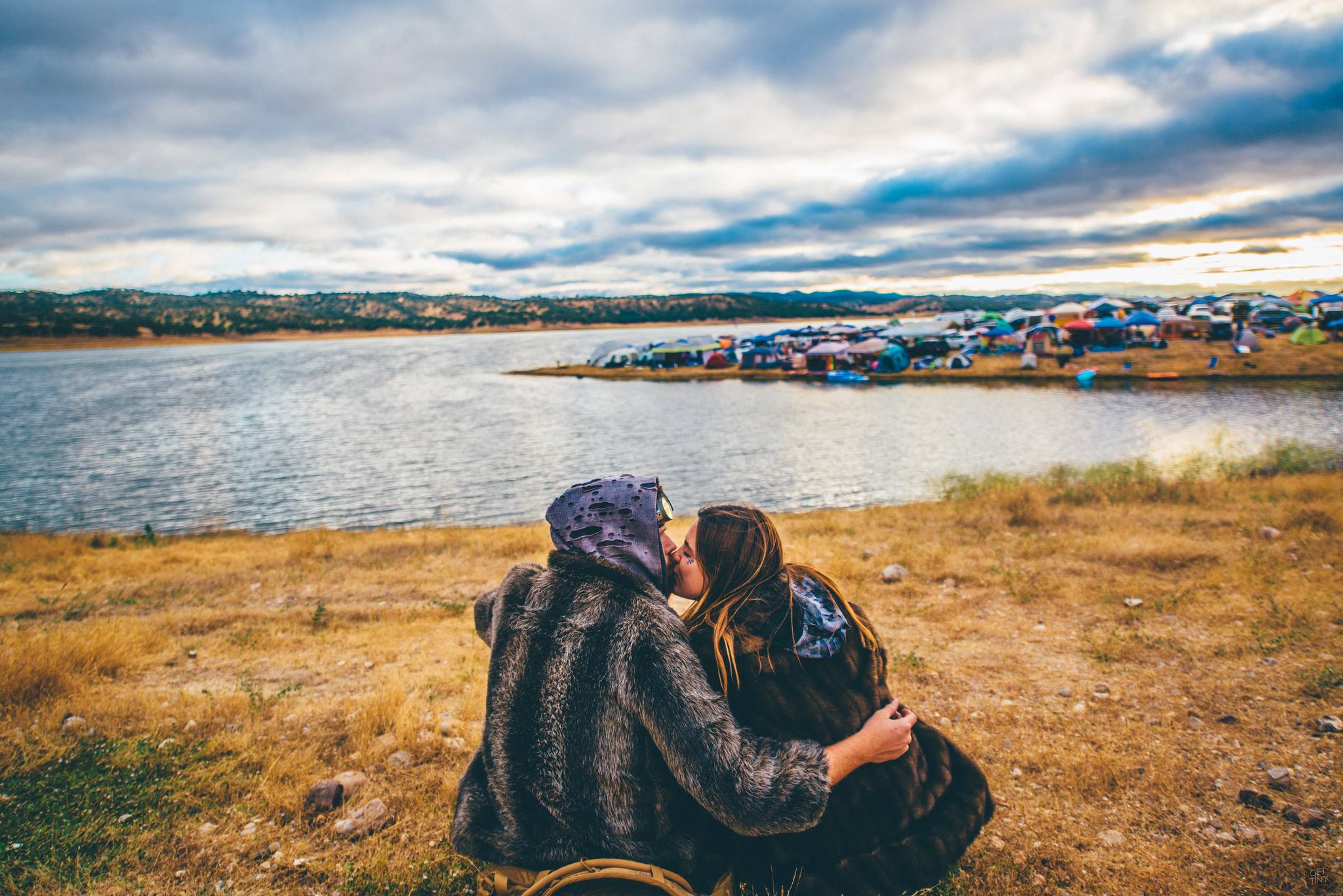 Shambhala
Let's not forget those folks in the Great White North, eh? Well for Shambhala, a summer festival in Western Canada that's been taking place since on a ranch since 1998, it's more like The Great Green North: the event takes in August throughout a sprawling, lush green forest surrounded by skyrocketing pine trees. The beloved gathering is without any corporate sponsors and has for its entirety been presented by a local Canadian family with a penchant for down-to-earth atmosphere, painted murals, hidden surfaces intended for self-reflection and meditation, and a lengthy list of artists with a focus on bass music.

If you didn't know, Western Canada has long been an incubator for a certain brand of bass music and dubstep. Shambhala over the years has included these styles in an immersive and spiritual setting spread across multiple stages that look like temples, treehouses, and otherworldly space-stations.
They've upped the ante with their programming in recent years with the inclusion of wider sounds like garage-lord DJ EZ, Claude von Stroke, and Canadian selector Eddie C, all of whom will be playing this year's edition. While Shambhala is more rooted in Canadian music and scenes, than, say, an event like Burning Man is to its own native soundscape, it's still a deeply trippy experience led by an open-minded energy that's weird and wonderful in its own special way.

This year's Shambhala takes place August 10th-13th
Kazantip
Akin to Burning Man's temporariness yet impressive structuring and intuitive organization, for two weeks a summer, about 100,000 participants (or "paradiZers") descend on a strip of Turkish beach to party for 24 hours a day before disappearing into a mirage of orange-coloured fashion accessories and long lasting hangovers.
First things first: Kazantip is not a cult, though some detractors may tell you otherwise. Known sometimes merely as "Z", the event has been taking place since 1992 on or around the breathtaking Crimean Peninsula, and prides itself as something of a fully fledged population with their own entrance tickets ("viZas") , constitution (the constitution of "z"), and something called a "preZident," which one must assume is some sort of spiritual leader.
Soundtracked by pulsating, neverending house and techno music, the Kazantip Republic was founded by a bunch of windsurfing aficionados who really loved to rave and wear orange. Now, up to 100,000 dancers touch down on the beach over the course of two weeks, basking in free love, sand, fist-pumping, and severe sexiness.
There's waterfront clubs, tucked away party dens, lots of art, and just loads and loads of wacky happenings everywhere you look. Just like Burning Man, Kazantip is a full functioning population of wonder that you have to see and experience to truly believe, because after two weeks, it's all gone. If you don't have the money (around 200 Euros), time, or brain cells left in your position to make that happen, maybe just watch this VICE documentary instead. Good luck.
This year's Kazantip takes place between 20th July-4th August