Julian Schnabel | Art and His Secret Surf Gang
From Montauk to Maui with the iconic NY artist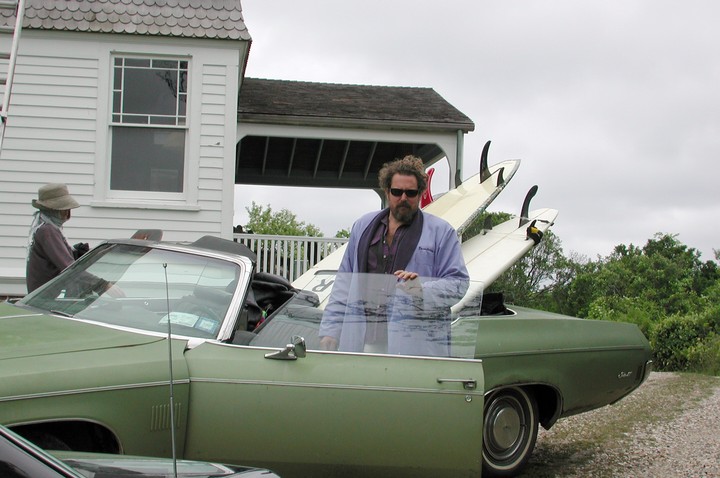 Julian Schnabel is a special kind of culture king. Since the mid 70s, the Brooklyn-born artist has had his toes dipped in the pool of counter-culture. He hung out at Max's Kansas City (in its heyday), was one of the first artist's to show at NY's Mary Boone Gallery in 1979 (just before Basquiat's first solo show opened in the same space) and within a few years he'd participated at Venice Biennale and was soon after catapulted to the forefront of the neo-expressionist movement along with David Salle and Eric Fischl.
Even now, with four feature films under his belt (one of which earned him an Academy Award nomination), you'll most likely catch him working and surfing from his Montauk studio.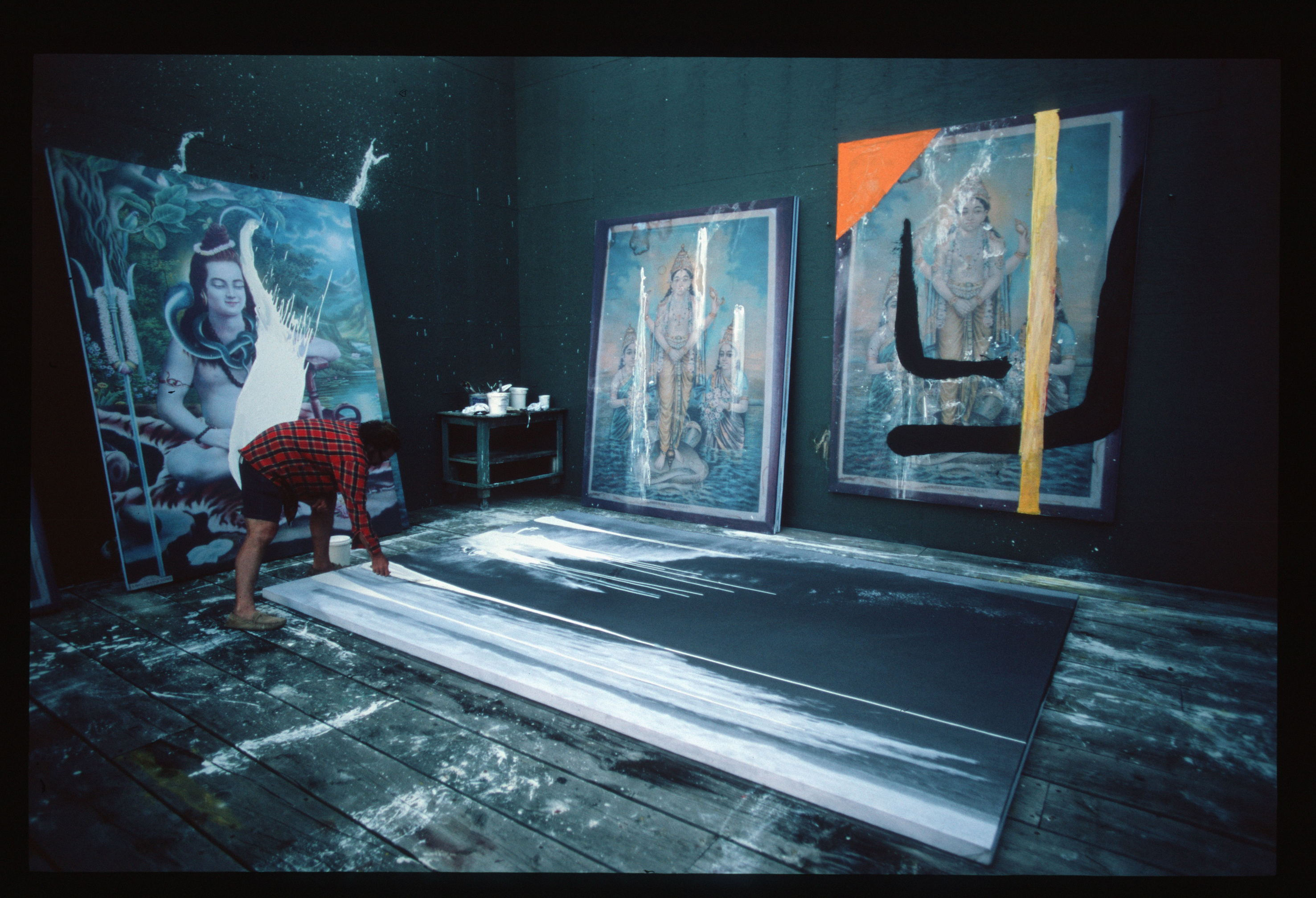 "Julian has a true passion for the art of surfing," says Dibi Fletcher—a longterm friend of Julian's who was born into the Fletcher family aka America's most iconic surfing dynasty—in her latest article for HUMANITY.
Dibi spent much of the 90s travelling and surfing with Julian and her surf icon husband, Herbie Fletcher. During one trip, the trio went to Julian's house in Mexico where, "Herb laid Julian's carefully chosen nautical charts down on the yard's raked gravel, with weather-polished rocks anchoring the corners and containers of mixed oil paint placed within easy access of Julian's brushes, which were attached to long sticks so he could stand erect and achieve what he felt was the proper perspective," she says. "Dressed in a sarong, sleeveless plaid shirt and yellow-tinted horn-rimmed glasses, Julian painted his Navigation Drawings with a muscular abandon that was utterly amazing." And with wind blowing sand into the paint, in typical Schnabel style, Julian mixed it into the painting, "he made his marks on one chart after the other, sometimes circling back to add on or moving forward by skipping one or two. It was a creative dance choreographed by a master, and with the final stroke I knew I had been a witness to magic."
Surfing and painting go hand in hand for Julian. And choosing spots around the world where he can both paint and surf have been key to his practice. Of course people began gravitating towards the scene he self-created, and this is how his surf club was established. After creating a logo (a round laminated painting from his Big Girl series with the words "Blind Girl Surf Club" written in bold) each surfboard was basically a custom-made work of art. "With the likes of Christian and Nathan Fletcher, Vito Schnabel, Nathan Webster, Bruce and Andy Irons, Dustin Barca, Danny Fuller and John John Florence, the boards and coach jackets were starting to be seen, recognized and coveted," says Dibi.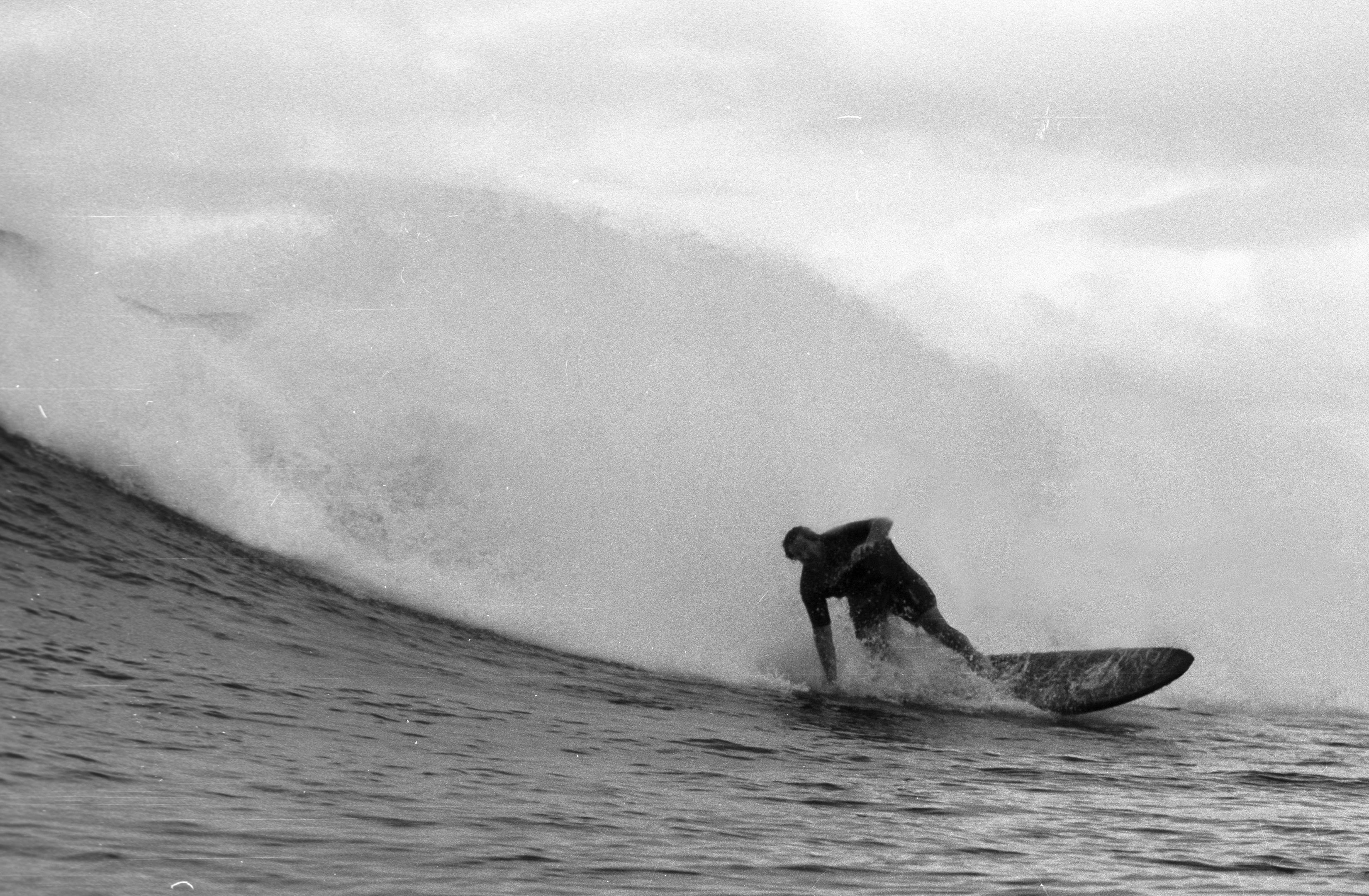 And to this day, Julian and Herb still plan surf trips whenever possible, whether it's Montauk, Mexico, Maui or Spain. "As long as Julian has space to paint, Herb spends his time taking photos and they surf when the tide is right," Dibi says. "From Haleiwa to Velzyland, there isn't a place on the planet that can boast as many classic surf breaks in such a concentrated area, or as many surfers, photographers, writers, industry honchos, tattoo artists, boogie boarders, groupies, tourists and every manner of hangeron that comes to experience the Triple Crown event where the WSL Surfer of the Year is crowned."
Read the rest of the interview on Citizens of Humanity.