Florence Exhibition | Peggy Guggenheim's Life in 10 Paintings
A new exhibition in Florence celebrates the collector who shaped a century of contemporary art
Few family names are as synonymous with art and power as the Guggenheims. Between them, Peggy and her uncle, Solomon R. Guggenheim helped shape an entire century of contemporary art, as a new exhibition at Palazzo Strozzi in Florence shows. Though Peggy and her uncle lived and worked separately, they simultaneously amassed collections of works by some of the biggest names in 20th century art.
From Kandisnky to Pollock tells the story of two collectors and the beginning of avant garde art in over hundred works of European and American art, from the 20s to the 60s. But it was Peggy, the young heiress to an American mining fortune, and her immersion into the world and lives of artists which comes through in this show.
"The Guggenheims created an excellent meeting point between the exploration, conservation and enhancement of their works and the image of their passion," says curator Luca Massimo Barbero, adding that in terms of spotting great artists, "Peggy never got it wrong." Unlike most collectors or benefactors, Peggy believed she had to live amongst the people and their ideas to truly understand avant gardism in the 20s. She took risks on people, and they paid off.

Peggy's life was a series of historical encounters with the greatest artists, partying with the intelligentsia and limitless amounts of money, which she spent on and with the creatives of her day. This is her life in ten paintings.
Vasily Kandinsky, 'Upward'
In 1921, Peggy was living between London and Paris in the heart of bohemian society. She soon befriended playwright Samuel Beckett and writer-designer-artist Jean Cocteau (who's drawing was the first piece of art she ever bought). There she also met artists Constantin Brancusi, Marcel Duchamp and Djuna Barnes, who all became lifelong friends. Peggy opened her first gallery in London in 1938. Her first show presented drawings by Cocteau – the second was the first one-man show of Kandisnksy's work in the UK.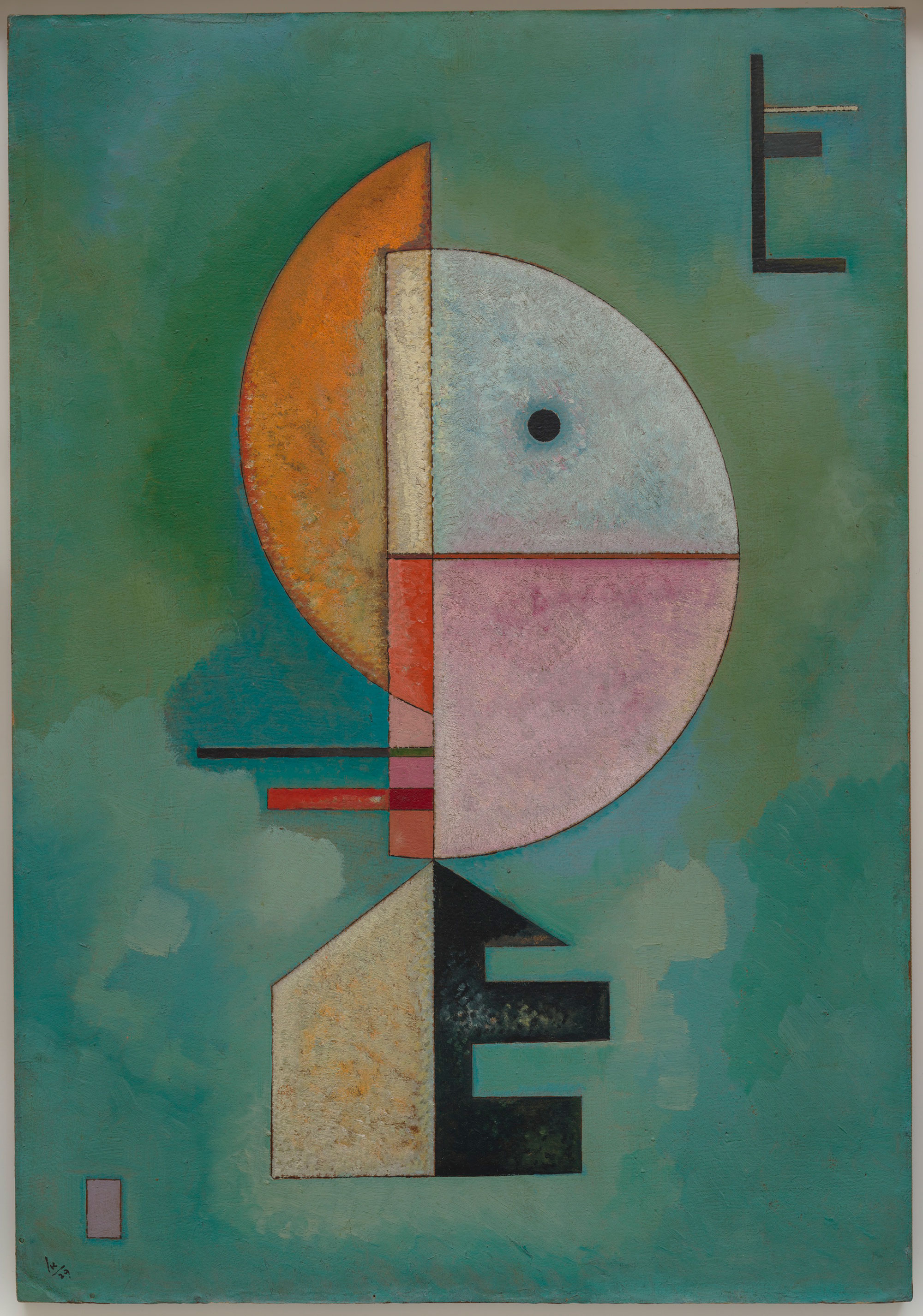 Pablo Picasso, 'Bust of a Man in a Striped Shirt'
The following year, Peggy had the idea to create "the first modern museum in London" and began frantically collecting European contemporary art right until she returned to New York. Holding group shows of work by Pablo Picasso, and Georges Braque at the gallery.
Unperturbed by the impending German army, Peggy bought Fernand Léger's 'Men in the City' the same day Hitler invaded Norway and acquired Brancusi's 'Bird in Space' as the Germans approached Paris.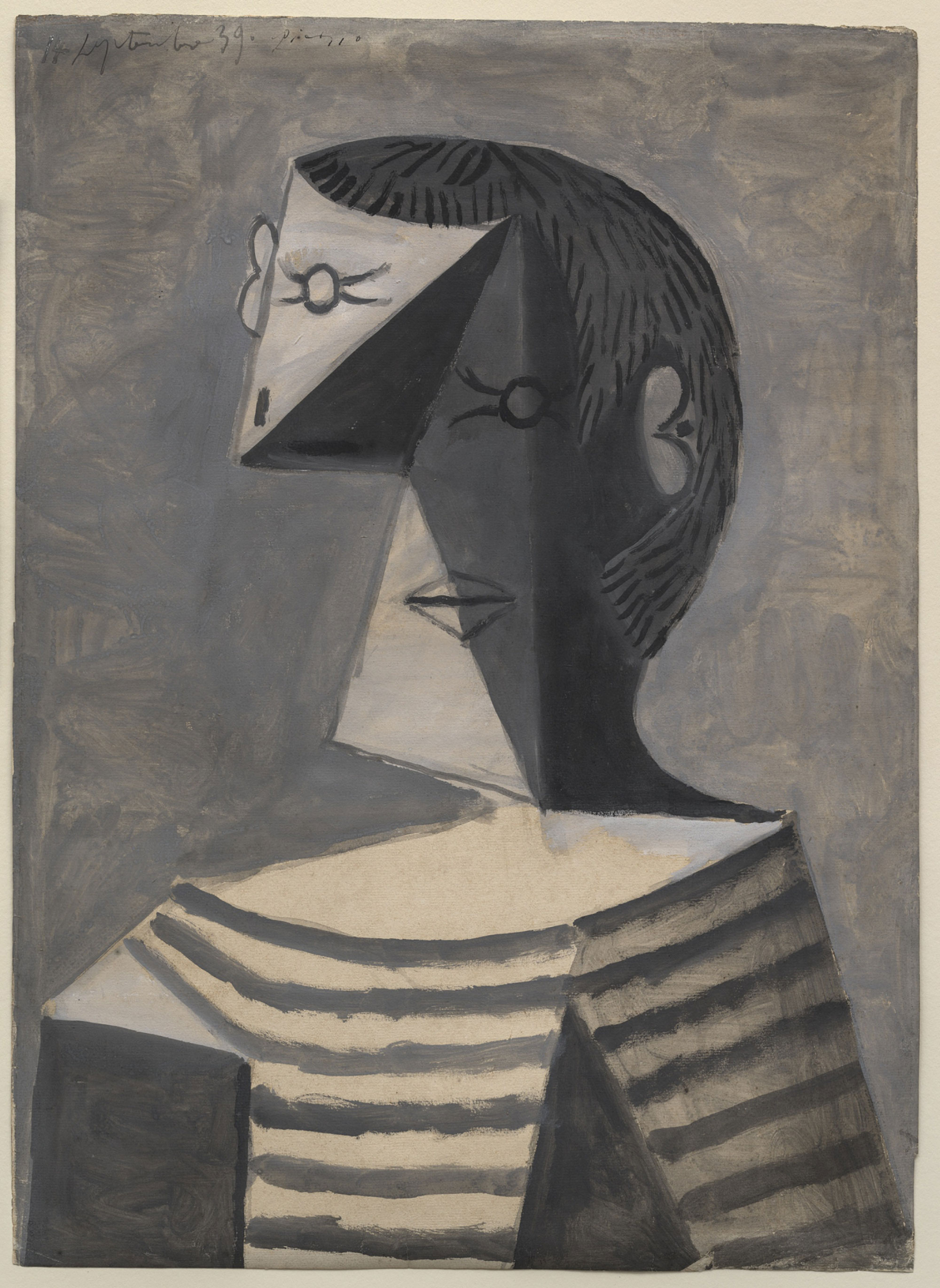 Max Ernst, 'The Kiss'
Peggy fled Nazi-occupied France in 1941 and returned to her native New York with Max Ernst, who would later become her second husband (though they separated two years later).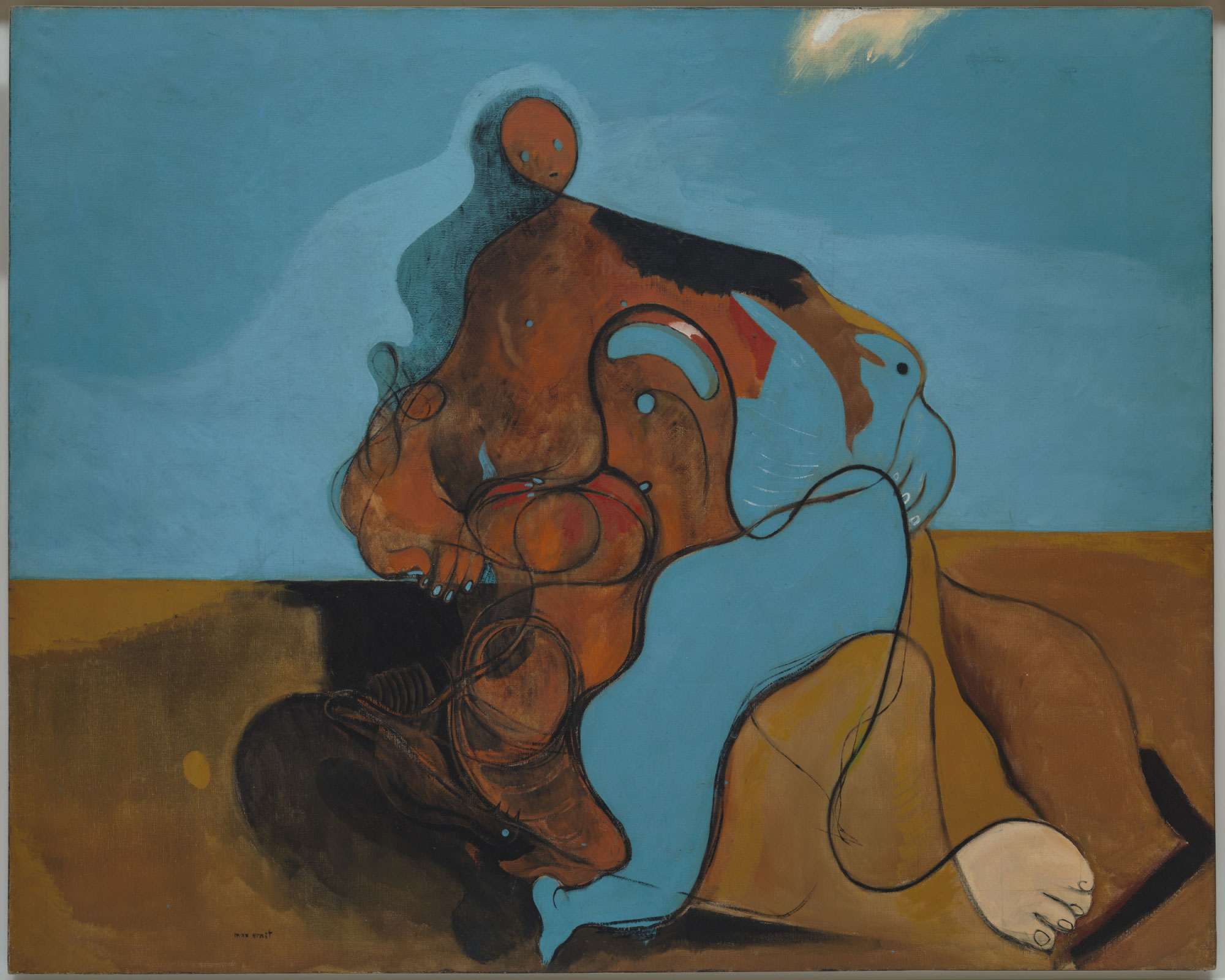 Marcel Duchamp, 'Box in a Valise'
Peggy helped Marcel Duchamp make the first 'correct ready made' by Duchamp in 1919. He sent the 'Box in a Valise' to her in a Louis Vuitton deluxe edition travelling case on her return to New York. Inside it contained a miniature 'Fountain of 1917'—the famous "R. Mutt" urinal—and the original 'L.H.O.O.Q.'. (The letters, when pronounced in French, make the phrase "Elle a chaud au cul," which translates as: "she has a hot ass".)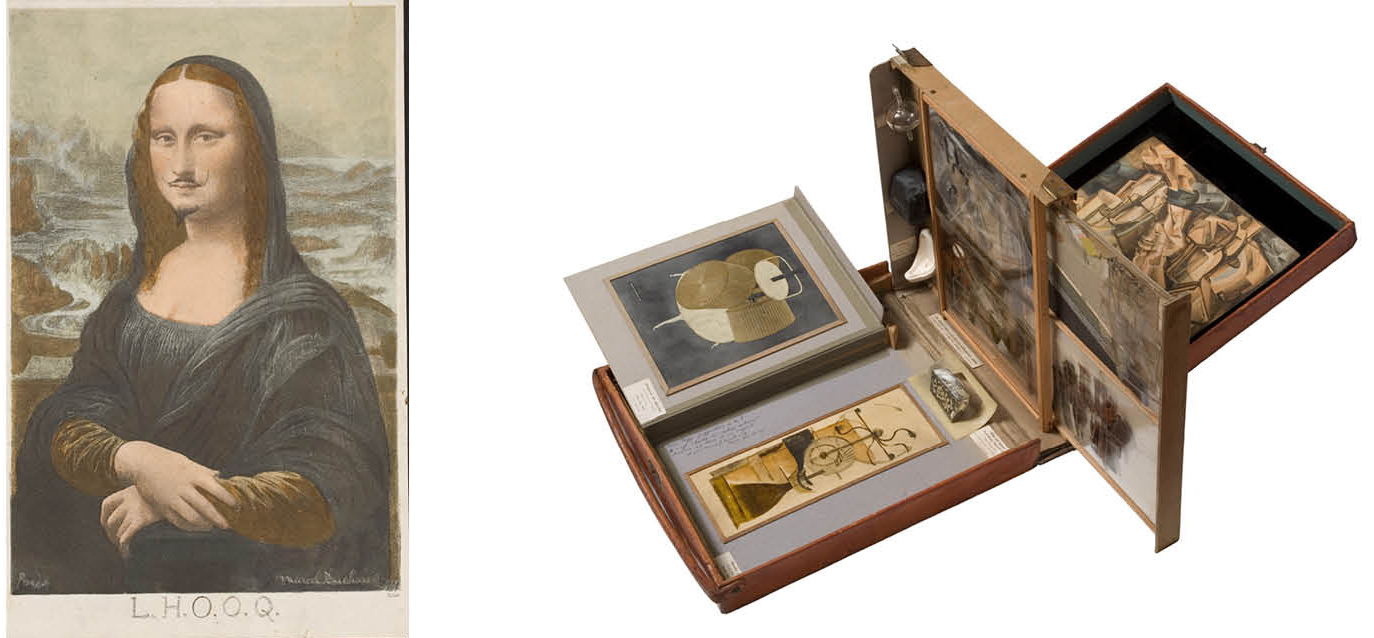 Alexander Calder, 'Yellow Moon'
Back in New York, Peggy opened her second gallery, Art of This Century, at 30 West 57th Street in 1942. It soon became the go-to gallery on New York's contemporary art scene. On the opening night, Peggy wrote: "I wore one of my Tanguy earrings and one made by Calder to show my impartiality between Surrealist and Abstract Art."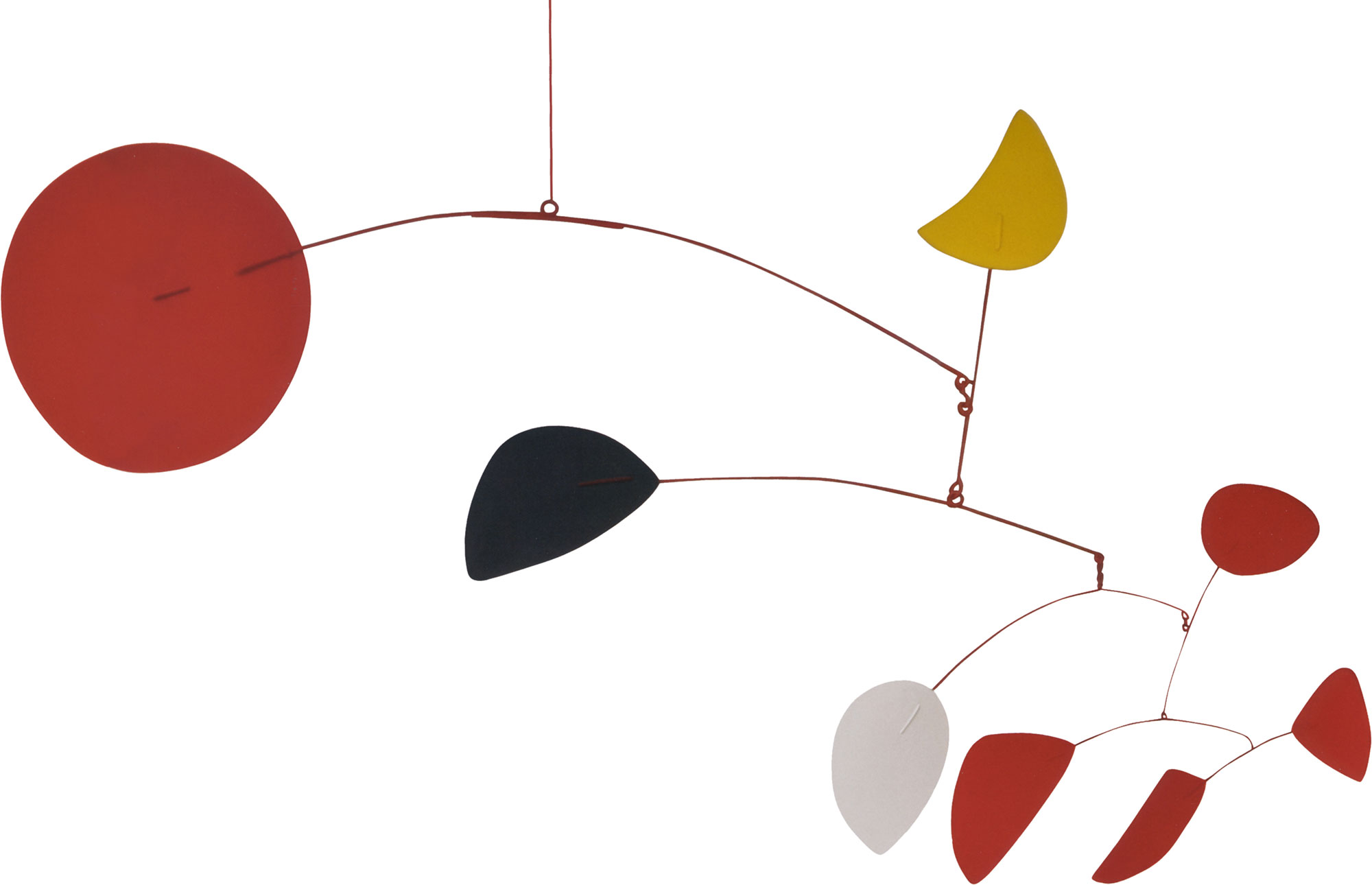 Jackson Pollock, 'The Moon Woman' and 'Enchanted Forest'
When Peggy discovered Jackson Pollock, he was an almost unknown American painter. She gave Pollock his first one-man show in 1943 at the Art of This Century gallery, supported him with an artists contract (which is also how she amassed so many of his works) and later, in 1950, held a solo show of Pollock's work in Venice.
Pollock and other Abstract Expressionist painters first came across Surrealist paintings at Peggy's gallery through works she had brought with her from Europe. And those Surrealist works became the main source of influence on Pollock's work.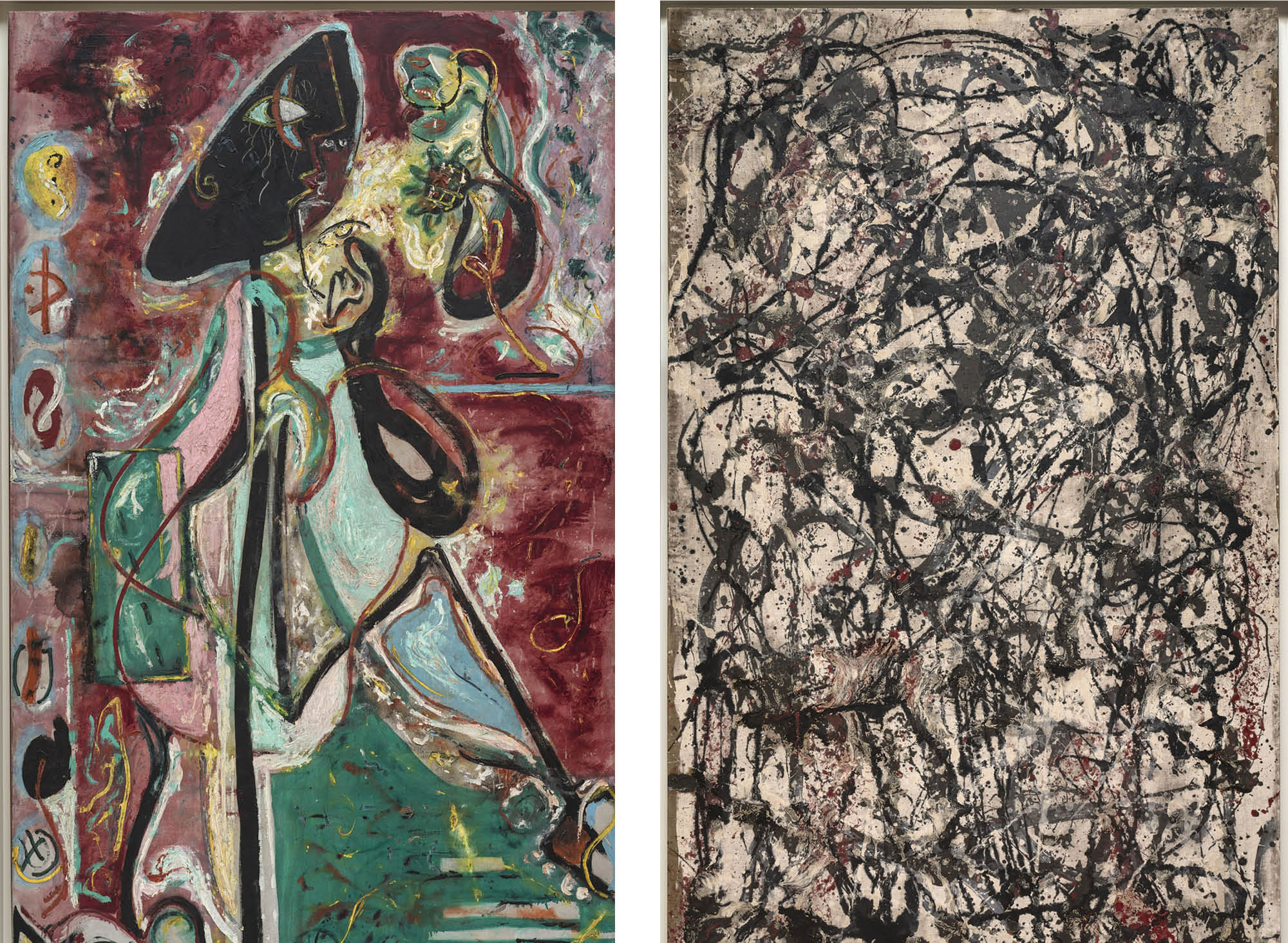 Mark Rothko, 'Untitled (Red)'
Mark Rothko was painting 'pure Abstraction' paintings throughout the 40s but like Pollock, he was relatively unknown until Peggy discovered him. At the Art of this Century gallery, she held temporary exhibitions of Rothko's work along with other then unknown American artists like David Hare, Robert de Niro Sr., Clyfford Still, and Robert Motherwell.
In 1949, Peggy held at exhibition in Palazzo Strozzi's Strozzina undercroft where 25 of the works on display were shown, including 'Untitled (Red)'.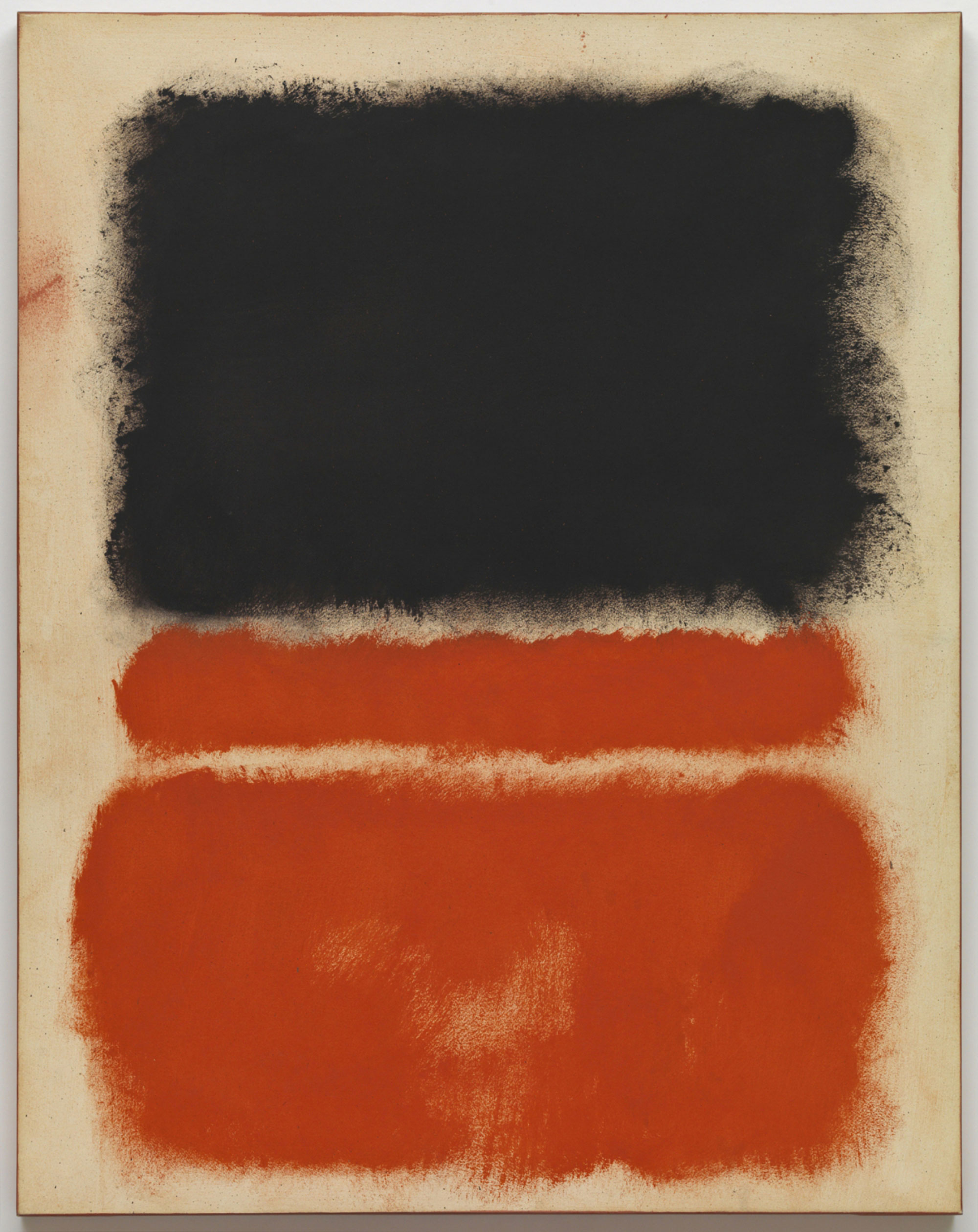 Francis Bacon, 'Study for Chimpanzee'
Peggy took up art world partying with the same pre-war fervour at Palazzo Venier die Leoni, her home on Venice's Grand Canal, where she lived for 30 years. She bought Bacon's painting of a chimpanzee shortly after she returned to Europe and it hung above her bed where it remained until she died. (This is the first time the work has been shown in public.)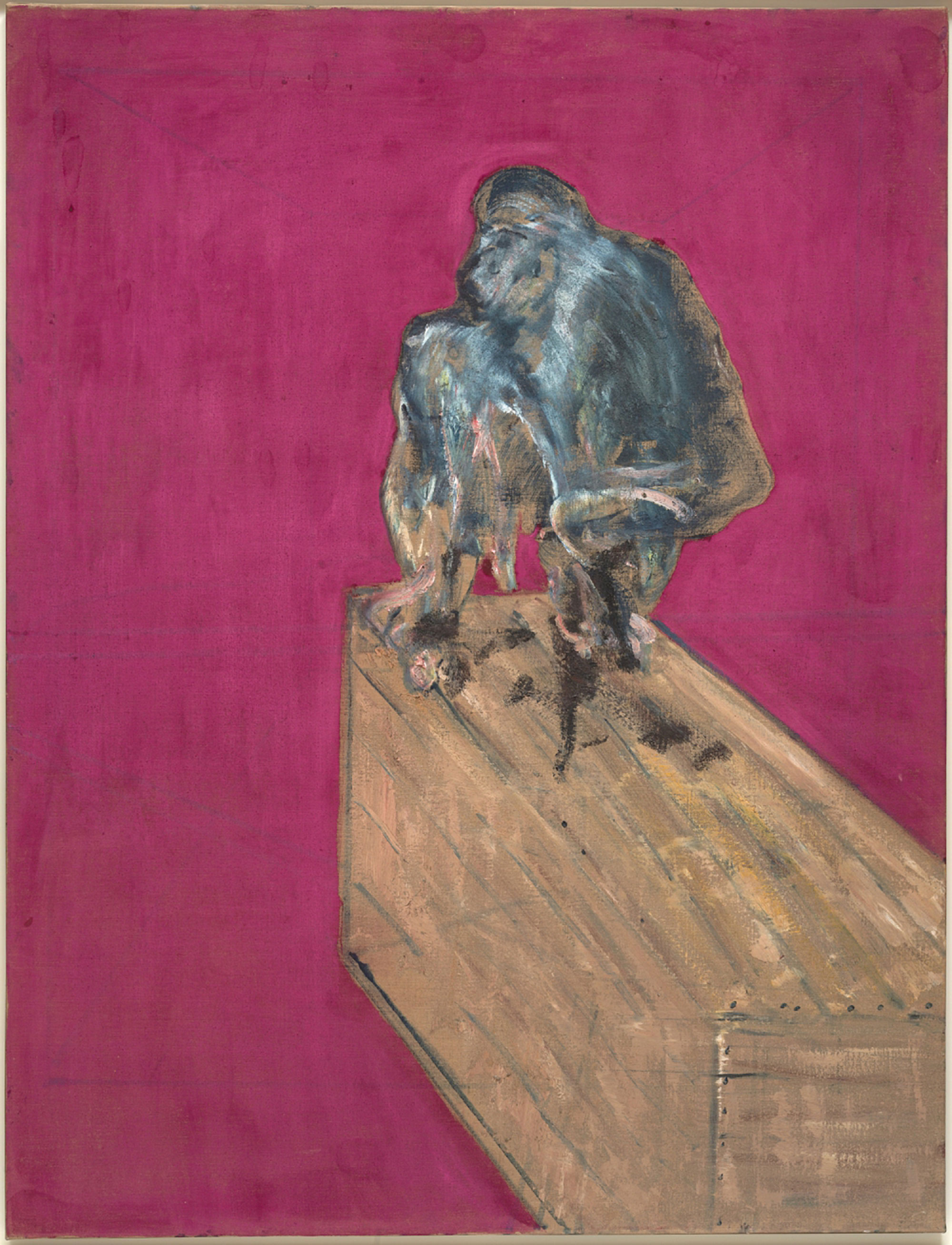 Lucio Fontana, 'Spatial Concept 'Waiting''
Peggy bought some of Lucio Fontana's earlier Abstract Expressionist paintings (also in the exhibition), but it was Fontana's 'Spatial Concept' with the iconic canvas slashes that marked the beginning of her final era of collecting.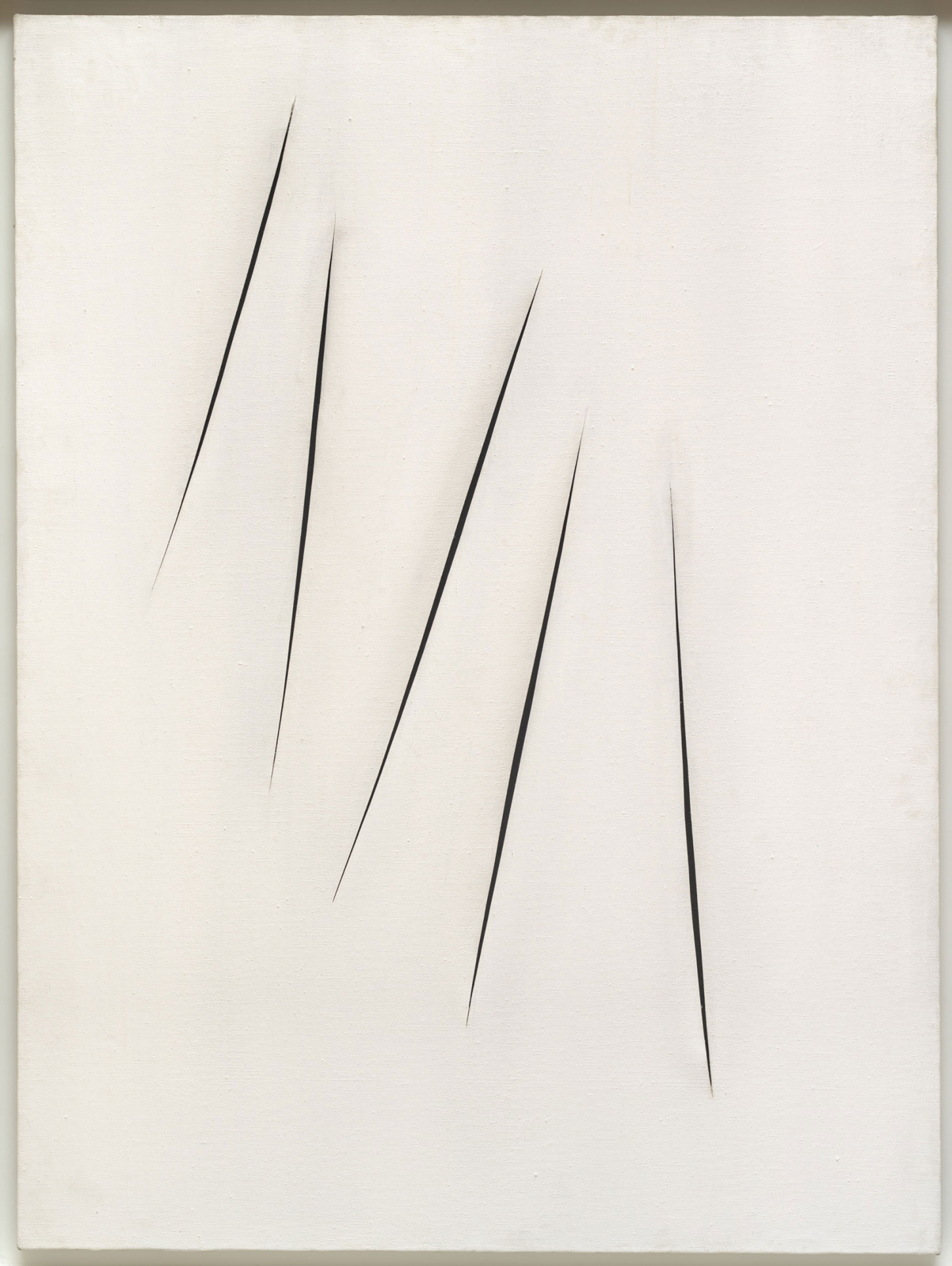 Solomon's contribution to art was formalised in Frank Lloyd Wright's design for the Guggenheim Museum—named the Solomon R. Guggenheim Museum when it opened in 1959—the Guggenheim name has come to signify the cross-pollination of European and American contemporary art and ideas.

From Kandisnky to Pollock at Palazzo Strozzi run from 19 March to 24 July.