How Morgane Polanski Does the Paris-London Life
Roman Polanski's daughter talks French cinema and growing up in show business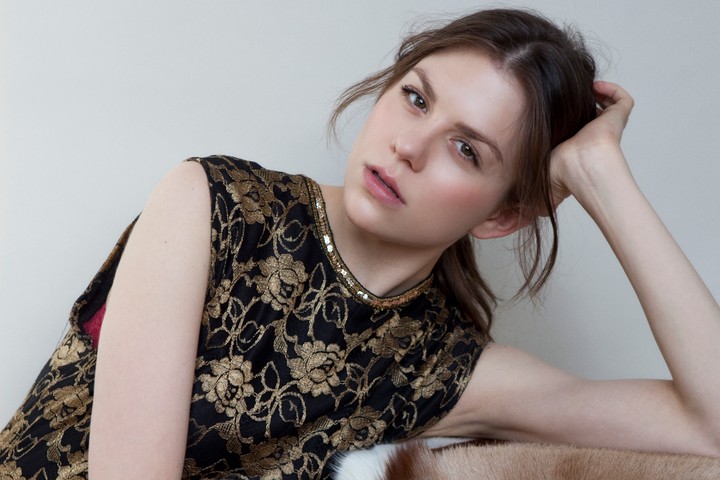 Photo: Markus Lambert
"Funny. Feisty. Feminist." Morgane Polanski may be describing the character she plays in TV show Vikings—as the Princess of France—but she could just as easily be talking about herself. Her youthful rebelliousness makes complete sense though, taking into account that her dad is the revolutionary French–Polish filmmaker, Roman Polanski. The 23 year-old actress and face of Marc Jacobs was raised in Paris, left home aged 18 and moved to London to attend drama school. She's stayed here ever since.
"Paris is my heart, I always want to come back. But right now—as scary and hard as it is—London is home," she says. Amuse caught up with the one to watch to talk French cinema, growing up in show business and settling into her new life in London.
On pop culture in Paris
"With French people there's so many different layers of etiquette – everyone has their own habits. Paris is a small city, so I think I was happier going to an international school and being surrounded by different cultures. My home there is very central Paris, in Champs-Élysées, but whenever I go back I just spend time with my family or go out to cafes like Le Mabillon in Saint Germain. And whenever I hear people say let's meet on Primrose Hill because the view is so beautiful, I'm just like, "You need to go up the Eiffel Tower!" I try to go back as much as possible."
On her earliest memory on a movie set
"I was five and my dad was directing a musical adaptation of The Fearless Vampire Killers in Vienna. It's when I first realised I wanted to act. Then I had my first speaking part in 2010 in The Ghost Writer, with Ewan McGregor. It was never odd seeing my father work. You don't know anything else. His best advice? He told me if I really want to do this job I better learn it the hard way – just like anyone else."
On living like a Brit
"I've been in London for five years now, but it's only the last two I've been able to enjoy the city properly. When you're young it takes a while to not feel like the city is bigger than you. I live in Hampstead and love going for gin cocktails at Chiltern Firehouse. I'll go for dinner with my girlfriends at the Dean Street Townhouse, or Lemonia for great Greek food. There are so many cool places to go out in London."
On art picks
"I love going to exhibitions where afterwards you feel like you've just watched a really good film. I'm really into what the V&A is doing right now – their Botticelli exhibition is amazing. And Ai Weiwei at the RA last year was incredible; it really had an impact on me. If I had a day off work though I'd want to go see a play. I saw People, Places and Things at the National Theatre recently and both the actresses in it were mesmerising. I want to watch it again! You just see this woman drunk and then it just cuts to her being in rehab."
On directing her debut film in London
"I'd love to direct more in the future. I've just finished a short film I co-wrote with my friend Imogen Sage called The Understudy. It's about how far you would go to be the lead. I think the world is craving to see girls on screen who are not just this pretty flower behind the man. Slowly but surely this is changing. I'm going to show my film soon. I'm submitting it to some festivals. I love Berlin and Venice film festivals but I don't like how commercial some of them are becoming, it all feels less artistic now."
On French-British style
"I think my personal style is both British and Parisian. I adore that vintage, '70s aesthetic. I love Saint Laurent for a suit, anything by Miu Miu and the whole new Carven collection – their high-waisted pencil skirts are amazing."
On British vs French cinema
"French cinema is not what it used to be. There's a very clear movement about politically charged subjects that are hyped right now, which I'm not really following. Generally, I prefer American and British film – the acting is unbelievable. I love going to the Everyman in Belsize Park or the Curzon for more underground stuff. Although cinemas in Paris are so cheap!"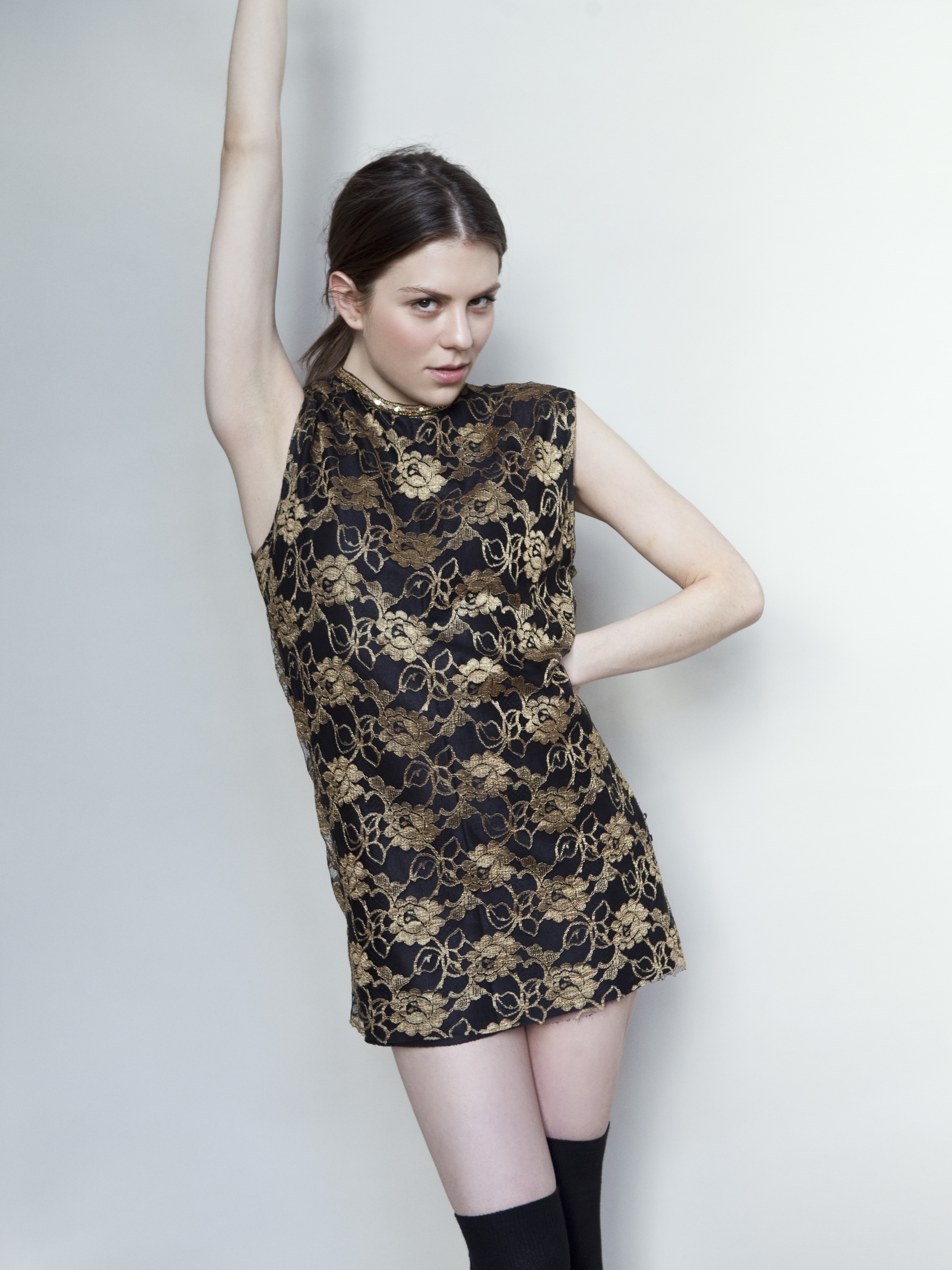 Vikings continues on Tuesdays at 10pm on HISTORY.