Babymoon Tips | How To Do Babymoons Right, And How Not to Do Them
Babymoons, it turns out, it may be the most important holiday you ever go on. Here are the top tips for getting it right
Maybe you've just heard about babymoons. Maybe you're already planning one and looking for ideas about the best places to take a babymoon. Or maybe you think they sound like some horrific new marketing ploy used to dupe vulnerable expectant parents into going on a holiday.
Either way, bear with us. Because it turns out they may be the most important holiday you ever go on. The last hurrah. Your final chance to enjoy being a two-person family, before the shit properly hits the fan.
But don't just take our word for it -we spoke to three new parents to find out exactly why they're so popular.
"Your final chance to enjoy being a two-person family, before the sh*t properly hits the fan"
Charlie Hawker and his wife went to Greece on an all inclusive deal they found on Secret Escapes, Rosie Garlick and husband Mike hit the Canary Islands for some early Spring sun, and Ons Rabti opted – ambitiously – for a long haul trip to Mauritius. Here's what they learnt, so you don't make the same mistakes too.
Why do you need a babymoon?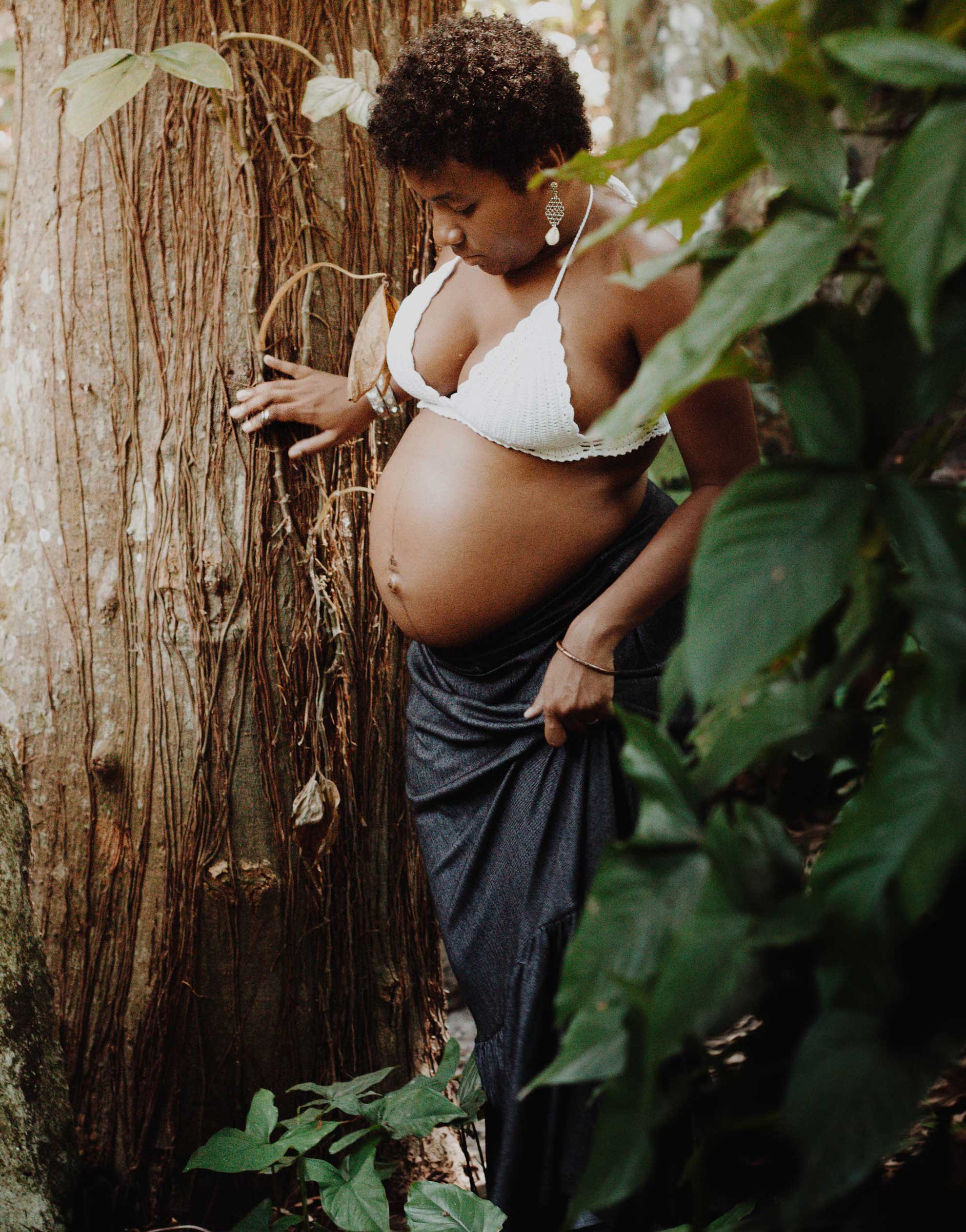 "My mum convinced us to go, she felt so strongly that we needed this final holiday as a couple before the baby comes," says 29-year old Rosie Garlick. "I have to say, she was absolutely right, it was a fantastic week of lying in the sun, reading books and getting lots of sleep.

"Being pregnant and preparing for all the changes that are about to happen is quite a lot to take on both physically and mentally so the opportunity to just stop and really enjoy some time out as a couple was so amazing."
How to convince your partner you need a babymoon
"My husband had never heard of a babymoon but I made it very clear to him that I was going to be pissed off if we didn't go away just the two of us before our little one joins us and I'm stuck changing nappies" says Ons Rabti.
"We ended up going to Ireland, Mauritius and Istanbul together and I went to Egypt and Switzerland with friends in my second trimester. I needed to travel until I felt sick of packing and unpacking because I knew I was just going to stay put throughout my third trimester."
Always pick a location based on safety first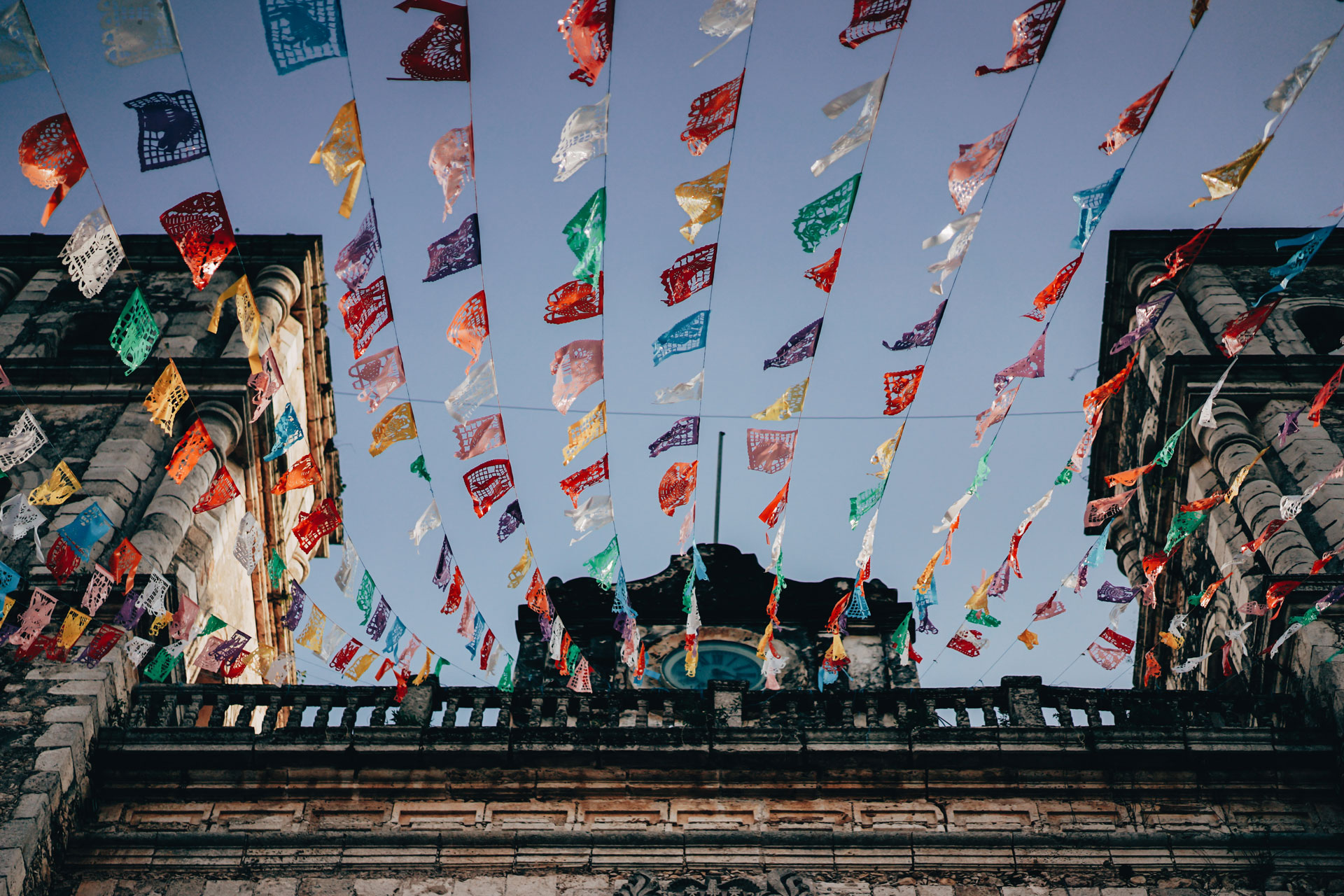 When you're pregnant there are even more things to consider when you're trying to decide when or where to go. "Initially my husband and I had booked to go to Mexico around April 2018 and were super excited – until we found out I was pregnant. Unfortunately we had to cancel the whole trip because of the Zika outbreak" says Rabti.
Choosing the best babymoon destination for you obviously depends on a lot of different factors however – but make sure wherever you go, it'll offer a healthy dose of R&R.
Which is the best trimester to go on a babymoon?
Rabti and her partner got in touch with their travel agent and luckily found some alternatives: they were able to transfer their deposit and hit the jackpot with Mauritius. "We were lucky because the dates fell at an ideal time for a babymoon – during our second trimester."
"Going on holiday and sipping cocktails go hand in hand. Until it's culturally unacceptable – and potentially harmful to your new born"
Let everyone know you're pregnant on your flight
There's no time for niceties when you're spending 11 hours at 30,000 feet with a baby in utero. Make sure everyone knows you're pregnant – it might get you an upgrade or at the very least it might get you the row of empty seats. "Being preggo really, really helps butter up the air hostesses" says Rabti.
But always check the flight time before you book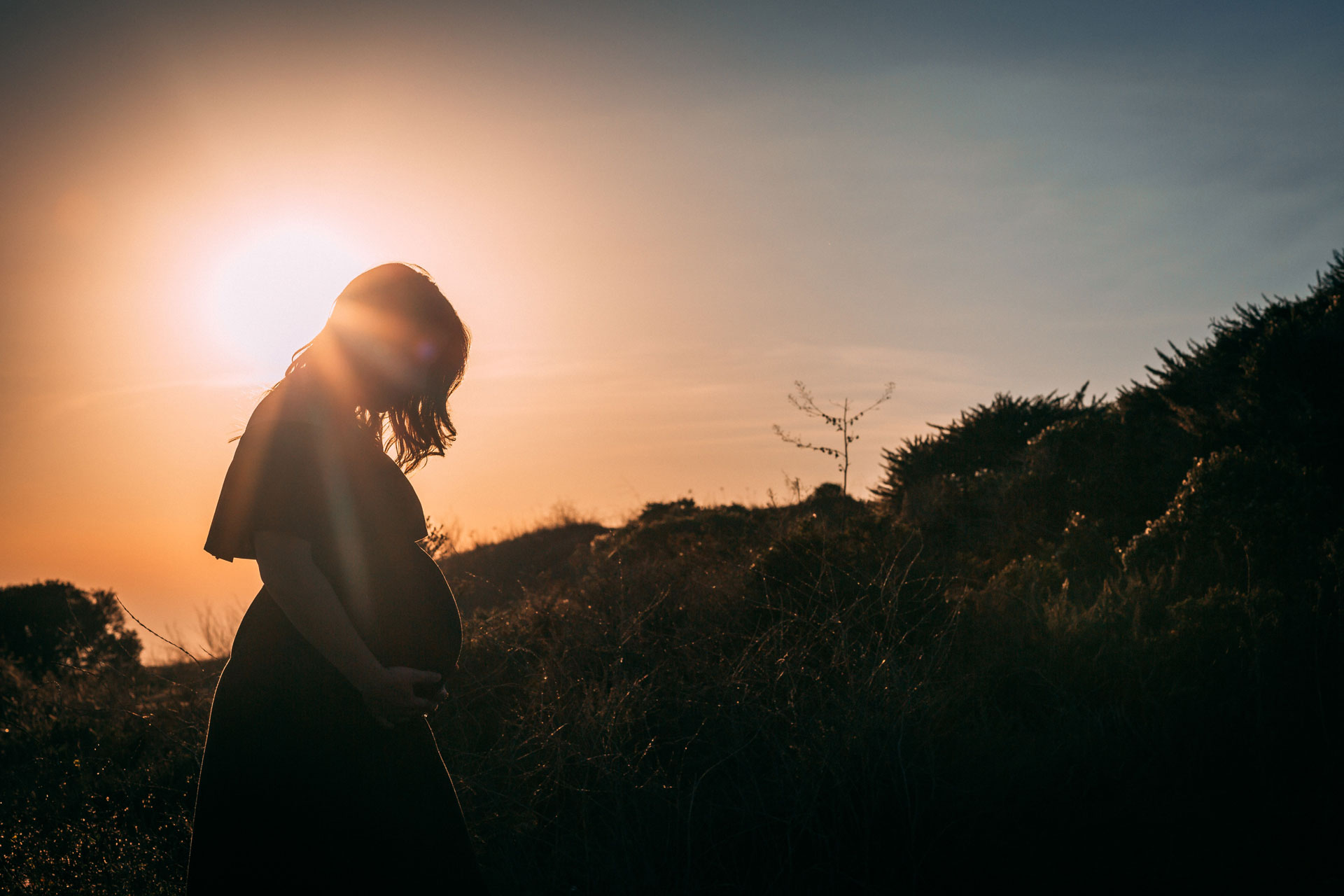 "What I didn't like about it was the long ass flight" continues Rabti. "In all honesty I didn't know it was that far along when I booked, we should have checked. I got lucky that there were four empty seats on the way there and on the way back and they gave me priority because
I milked it, obviously. But if I had to sit up in economy for 11 hours I would have lost it."
Another really important thing to check is transfer time, says Hawker. Sure, going somewhere remote might sound like the dream, but if it takes a rocky five hour car journey to get here, it probably isn't worth it.
Don't turn your nose up at the all-inclusives
"I'd recommend to do the all-inclusive holiday package just for the ease of it" says Garlick, who used to avoid them like the plague. "I don't think I'd do the all-inclusive thing for any other type of holiday, I love exploring an area and seeing cultural sites when I go away somewhere. But when you're pregnant you just don't want to do any of those things.
Read all the reviews you can find
Hawker and his wife made sure they did their research: one of their main criteria was that the hotel and the food had five star reviews. The last thing you want is to have to move hotels mid week thanks to bumpy mattresses, bad smells or inedible food.
Make peace with the fact that you'll live in hotel slippers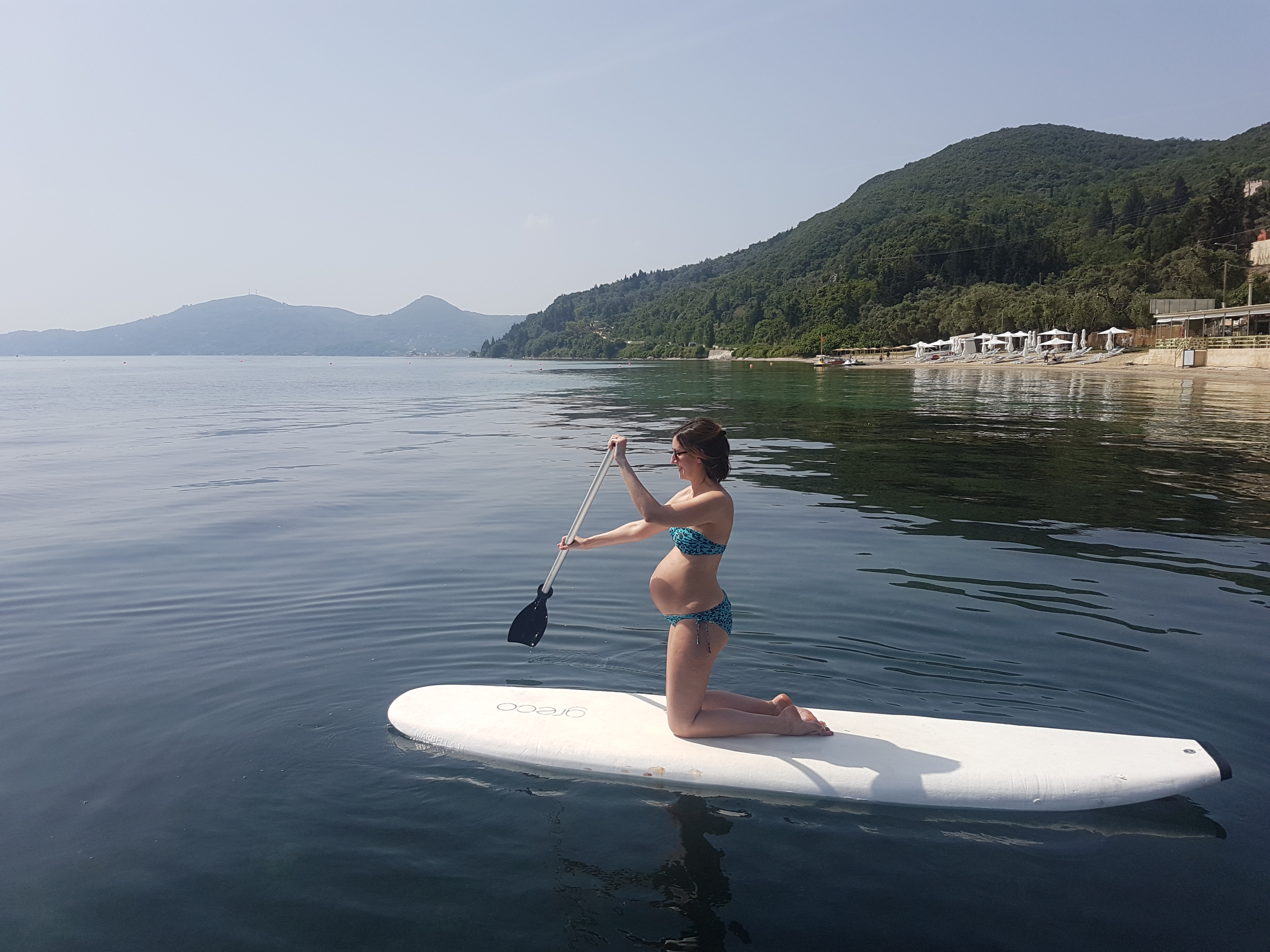 "Boy were my feet swollen by the end of that flight and only got worse throughout because of the heat and water retention" says Rabti. "Three days into the 10 day trip none of the 15 pairs of shoes I put in my husband's suitcase fitted me. I had to wear hotel slippers for the rest of the trip, even when doing tours."
Pick a babymoon destination with super helpful hotel staff
Nothing makes you appreciate the importance of thoughtful hotel staff quite like being knocked up. The Garlicks didn't think about this pre-trip but quickly realised how much it mattered.
"The staff were incredibly helpful and they gave us a free upgrade to a room on the beach so I wouldn't have to walk too far" remembers Mrs. Garlick. "They gave me every pair of hotel slippers they had and topped up our complimentary water hourly… All these things made the vacation perfect."
Check out the mocktail list
Going on holiday and sipping cocktails go hand in hand. Until it's culturally unacceptable – and potentially harmful to your new born. So make sure you go somewhere with a generous mocktail list and get high on sugar instead. "All the food and drink was inclusive at ours – the hardest part was not being able to make the most of the all inclusive booze while pregnant" says Garlick.
Pick a babymoon destination with pregnancy-safe food
And then there's the food. You're probably sick of hearing people telling you what you can and can't eat by now – but you'll also want to go abroad safe in the knowledge that you will be able to eat more than just bread and water.
Maximise the photo opportunities
Hawker says that the mum-and-bump photos are worth it, if risky to get. "The best bit of our holiday was that there were free water sports included. But when you see you're pregnant wife trying to stand up on a paddle board it becomes terrifying, all just to get a photo"