Dan Milner, Mountain Bike Photographer | I Never Leave Without… My Ancient iPod
From dodging landmines in Lebanon to riding bikes in Afghanistan, this is the gear that's kept Milner going
Photo: Dan Milner
We all have them: Those few items that, whatever the circumstances, however short the trip or however small your suitcase, you'd never dream of leaving behind. This series takes a snoop inside the suitcases of some of our favourite globetrotters – photographers, adventurers, chefs, models, directors and all-round interesting people – and asks what they take with them everywhere, and why.
Talking to Dan Milner about his long career, it almost seems quicker to list the places he hasn't travelled. As a professional mountain bike and adventure photographer working for the biggest magazines and brands in the business (from Outside to Osprey), Milner's work has taken him to the remotest corners of the six inhabited continents.
While he's not a man who puts much store by material possessions, Dan's long experience means he's whittled gear selection down to a fine art.
"When I crossed from Tajikistan into Afghanistan, the border guard said: 'Give me this'. I told him I'd rather give him my trousers…"
Here he talks us through the ups, downs and the scarily close shaves of a career spent exploring, as well as the five items he could never leave home without.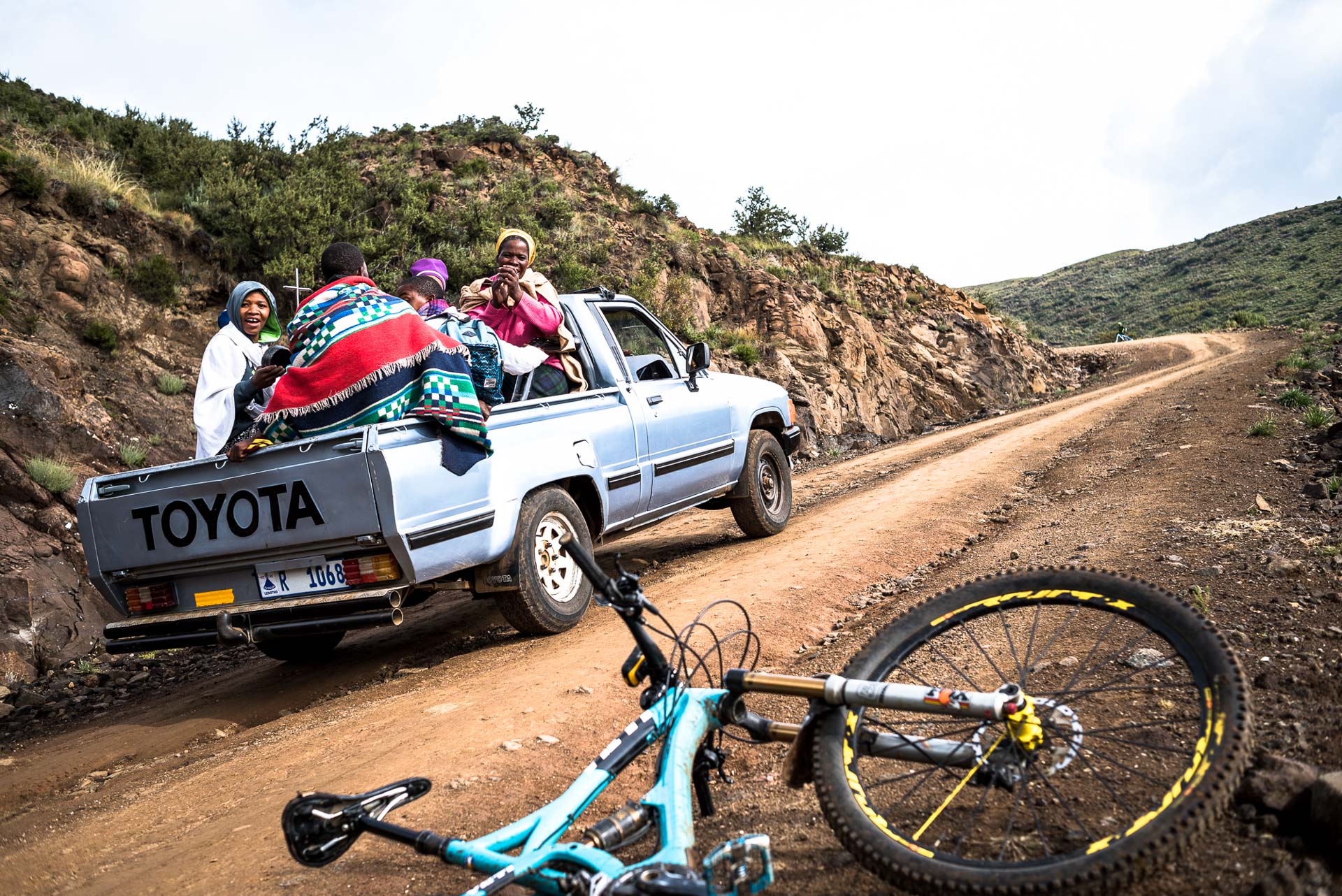 Despite carving out a career from it, I am a crap traveller. I get car-sick on twisty roads, can't sleep on planes and get woken up by any noise – snoring tent mates, sneaking mice, barking dogs. Even in the world's most remote places, your nights are rarely free from barking dogs.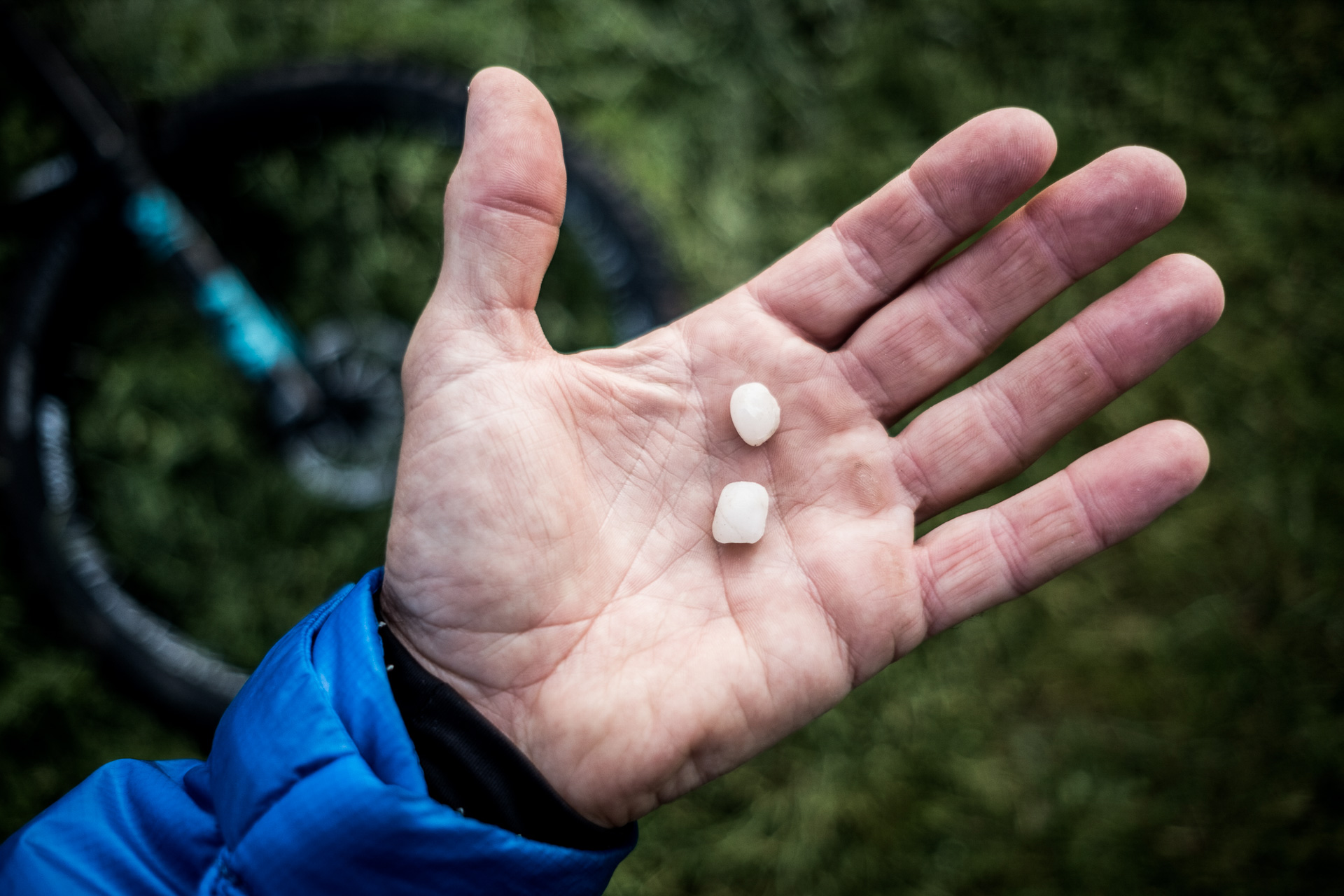 Earplugs are my solution and I never travel without them. Early on, before I knew dedicated earplugs existed, I survived by stuffing toilet paper in my ears. I was trying to travel as quickly as possible overland from Buenos Aires, Argentina to Medellin in Columbia in the 80s. For 104 of the total 122 hours it took to reach Medellin I was on buses that were chaotic, noisy and slow. I've now replaced toilet roll with wax ear plugs – it warms up and moulds to your ear better than silicon, and makes a much better noise barrier.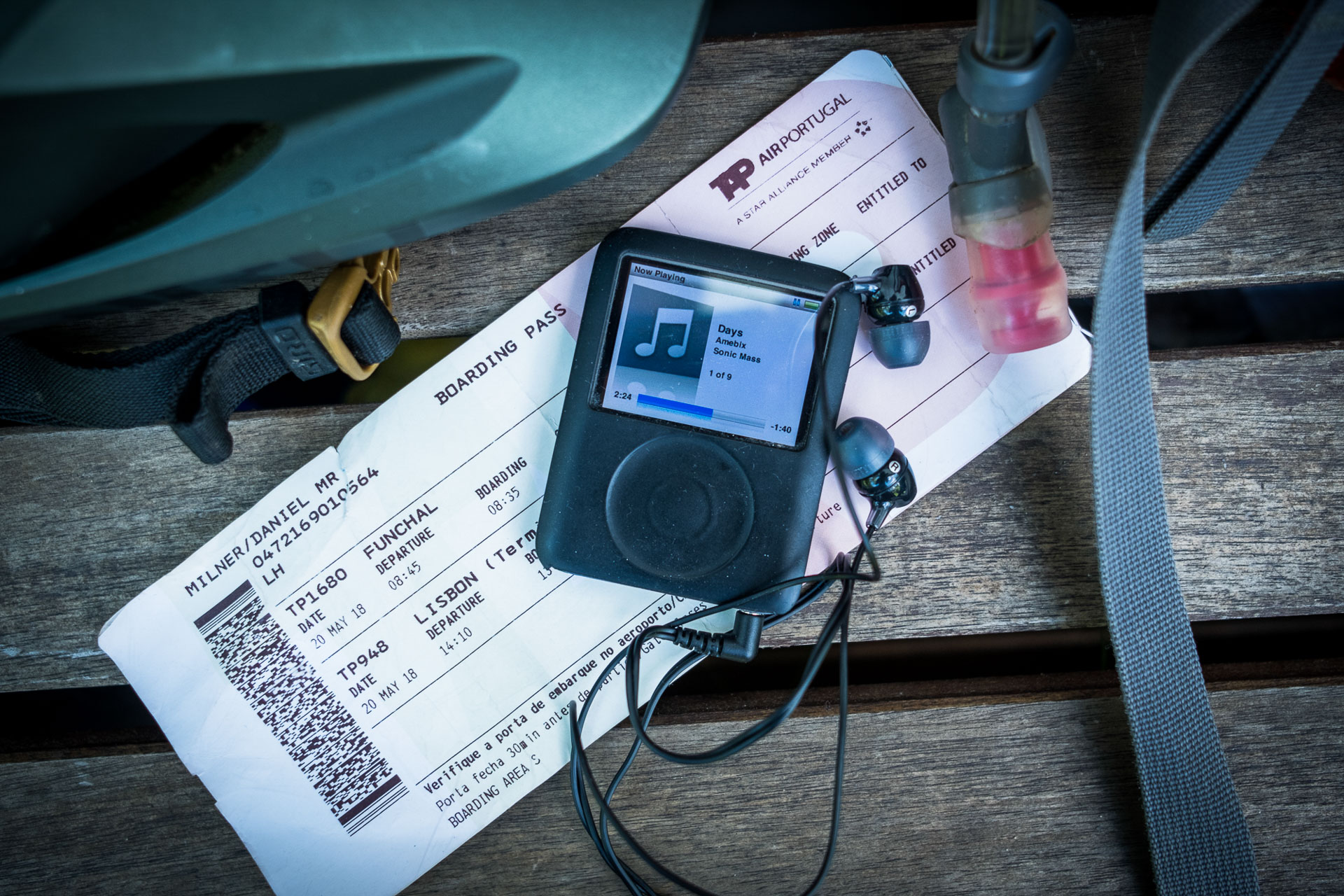 I take my iPod Nano (circa 2007?) with me everywhere. I'm not a techy, or a smartphone geek, so my old iPod is what hauls my music on my trips. It's full of punk anthems that keep me distracted on the long flights that make up too much of my work. When I crossed from Tajikistan into Afghanistan's Wakhan Corridor in 2013, at a quiet, little-used border crossing, the bored guards tried to persuade me to part with it. "Give me this," they said. I told them I'd rather give them my trousers. Luckily, I kept both.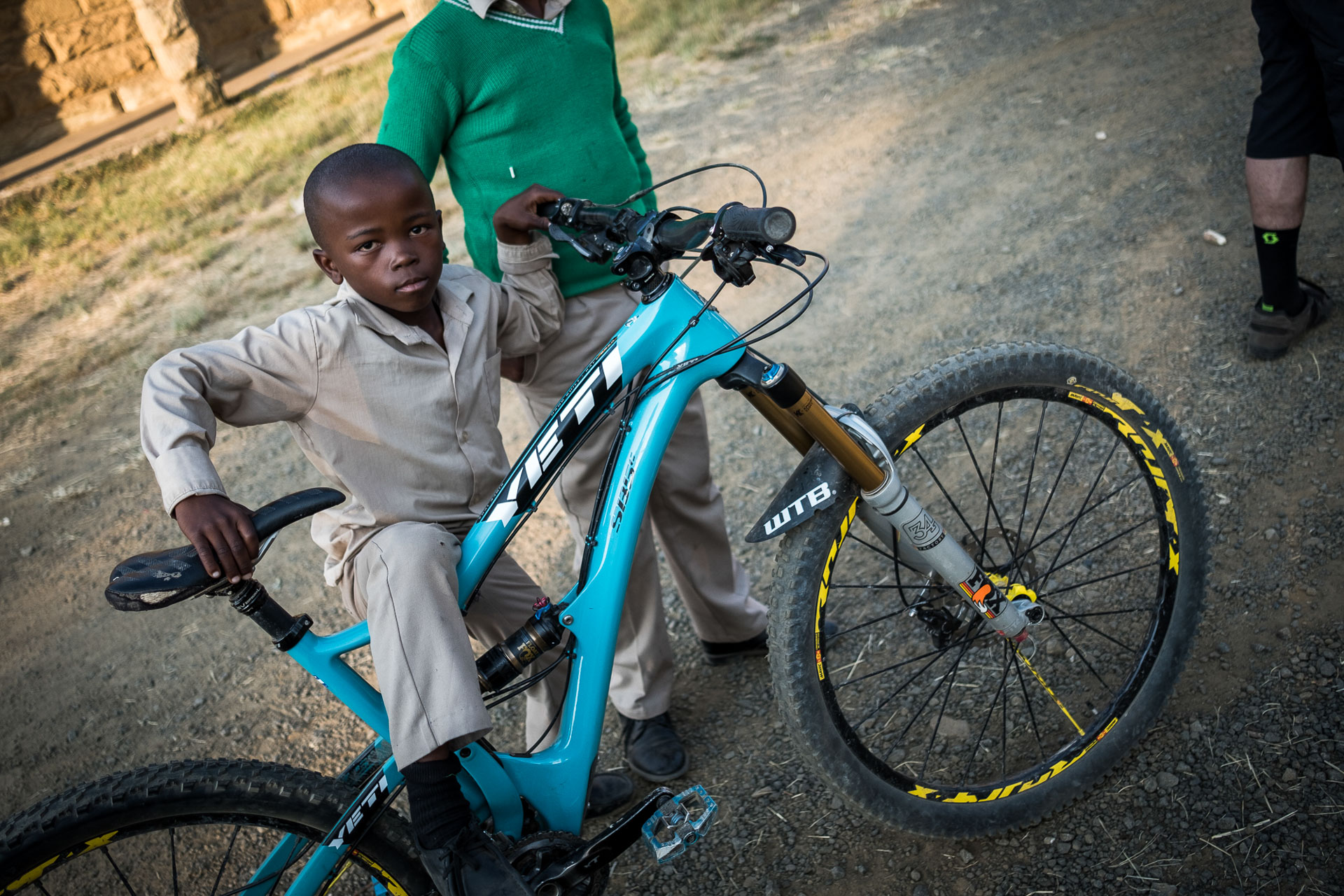 I always take my bike wherever I can. As soon as the mountain bike arrived in the late 1980s it replaced my backpack as my vehicle to finding adventure. In the early 1990s I would get bemused looks when I checked it in, but in the crazy remote places I go, the bike breaks through the awkward barriers of language, culture and wealth, mostly because (almost) everyone in the world can identify with it as an object and a means of transport. You wouldn't get the same arriving any other way.
The bike has been my excuse to experience some incredible places from Lesotho in Africa, to Kerala in India, and everywhere else in between, but it isn't always easy going.
In Lebanon in 2016, while riding the peaceful, beautiful Lebanon Mountain Trail about 50 miles from the Syrian border, we stumbled through an area dotted with signs for landmines! Adventure means having to take the rough with the smooth – but it helps to be able to pedal quickly when you need to.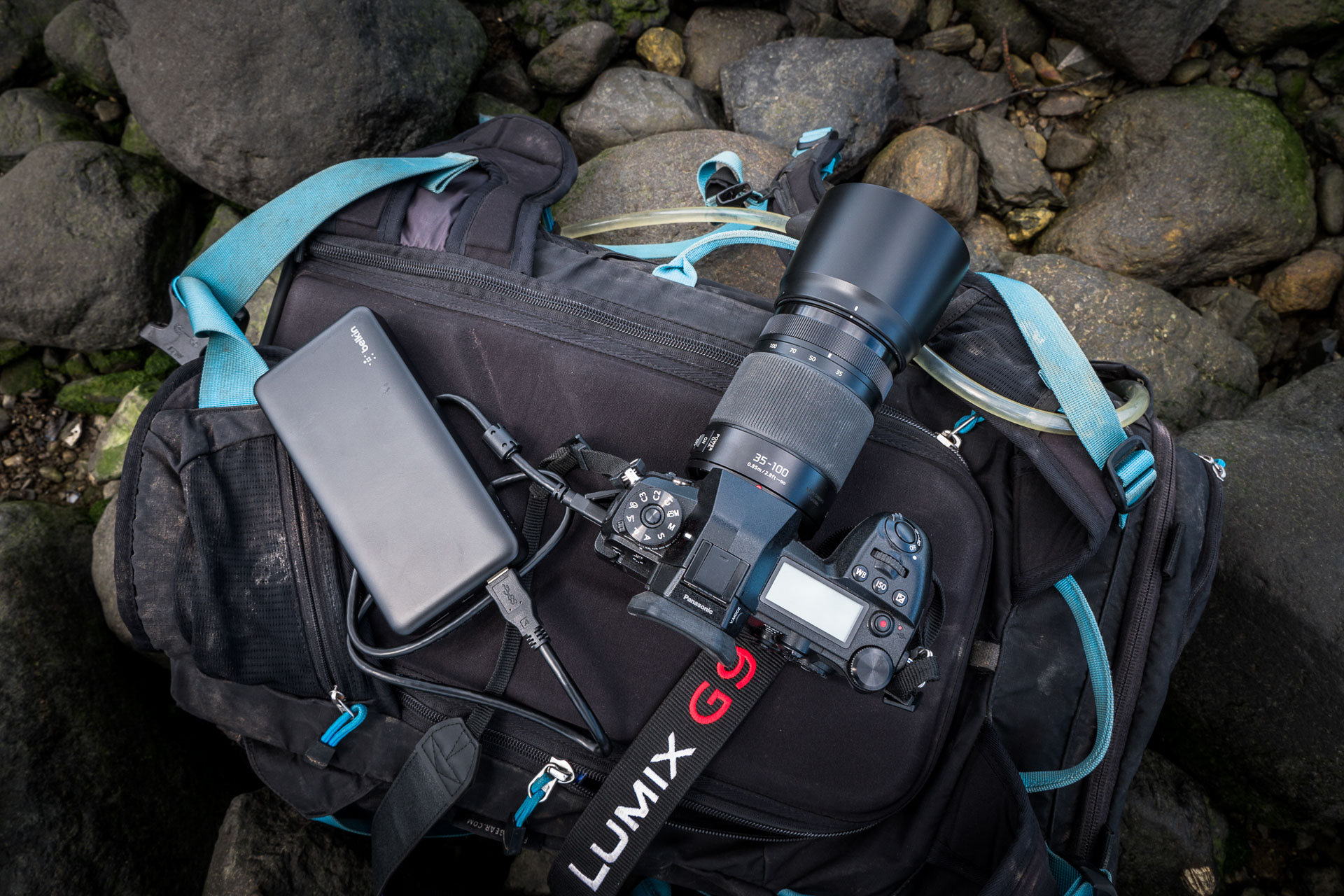 You'd think a camera was an obvious choice for a photographer to list as an essential travel item. But because photography is my work, I don't habitually carry my big camera everywhere I go. I do however take a small discreet camera to shoot street photography, even if I'm just heading to another part of the UK.

Rangefinders and small mirrorless cameras are more subtle and aren't as imposing as larger DSLRs, so they let me be more intimate with subjects. I can't stand those sniped telephoto shots of an old Tibetan woman thumbing prayer beads taken from the other end of the street. That isn't 'travel' photography, it's stalking.

A hooded top like this Alpkit one comes with me on every trip because it saves me from hypothermia. Genetically I'm blessed with a 'naturally athletic build', which just means I have a high metabolic rate. I don't get fat, but the downside is that I feel cold to my core when I run out of energy, like at the end of a long day of hauling bikes across big mountains.

A lightweight hooded fleece is my immediate go-to, not because I like to look like a gimp, but because the hood, even when dropped down, keeps the back of my neck warm. The neck is one of the body's cooling-spots, where heat is lost quickly.
This fleece kept me going through a blizzard in January while trying to pioneer a ride on the most southern trail in the world, on Navarino Island off the southern tip of South America. The trail was meant to be a breeze, but it turned into a 14 hour slog through wind, rain, hail and snow. You learn the art of layering clothing in those instances.
Professional adventurers are weirdos. So often, what we actually do and go through on expeditions sits so far off the radar for other people that it's hard for even my regular bike riding mates to identify with them. That sounds odd and pretentious I know, but aside from the slideshows I present and the features I write, I don't generally chit-chat about adventures afterwards.
This can actually leave me feeling quite alone, so I like watching adventure films whenever I can – I find it can instil some sense of human connection. Plus it helps with creative inspiration, and it helps keep you humble. If you don't feel small in the big outdoors then you're in the wrong place.
If there's one item I'd love to take everywhere, but can't it would be a flatbed. Imagine being able to pop up a nice flat camp bed anywhere you go for a good night's sleep. I'm sure they could provide beds on planes to everyone nowadays, kind of like bunks in those micro hotels in Japan. I reckon they don't because keeping us tired and irritable is some perverse form of control.

Check out more of Dan Milner's work on his website, and keep up with him on Instagram. Dan will be heading to North Korea and Kyrgyzstan later this year, as well as giving one of his regular talks at the Kendal Mountain Festival.
Read more about our favourite globetrotter's travel essentials in our series, I Never Leave Without…