Jordan's Circassians | The Women Keeping a Culture Alive from their Kitchens
Zahra Hankir breaks bread with the Circassian minority in Jordan, who've used food to keep their unique culture alive in the face of persecution
Photo: by Jenko's Plates
It's mid-August and just past midday in Amman. The thermometer is tipping over the 35℃ mark, and Jordan's famed daytime breeze is conspicuous by its absence. I'm ready for the sweet relief of air-conditioning and a tall glass of iced tea. Instead, I'm about to lunch on ships w pasta, a winter chicken dish that's drenched in walnut gravy.
This rather heavy ethnic cuisine isn't from here – it travelled to the desert in the late 19th century with the Circassians, a little-known community indigenous to the markedly colder climate of the North Caucasus.
But if it feels like an odd fit, it's certainly popular. Samawer, Amman's only gourmet restaurant specialising solely in Circassian food, is buzzing with locals. Aunts and mothers-in-law and cousins speak over one another loudly and enthusiastically.
"Putin has yet to acknowledge what many Circassians believe was a genocide, and some activists have claimed his goal is to eradicate the group from the pages of history"
Students are celebrating the results of their annual tawjihi, or secondary school exams. In a corner sits a Jordanian man dining solo, chowing down on Circassian breads and humming along to Fairuz's patriotic Lebanese ballads, barely audible over the hum of conversation.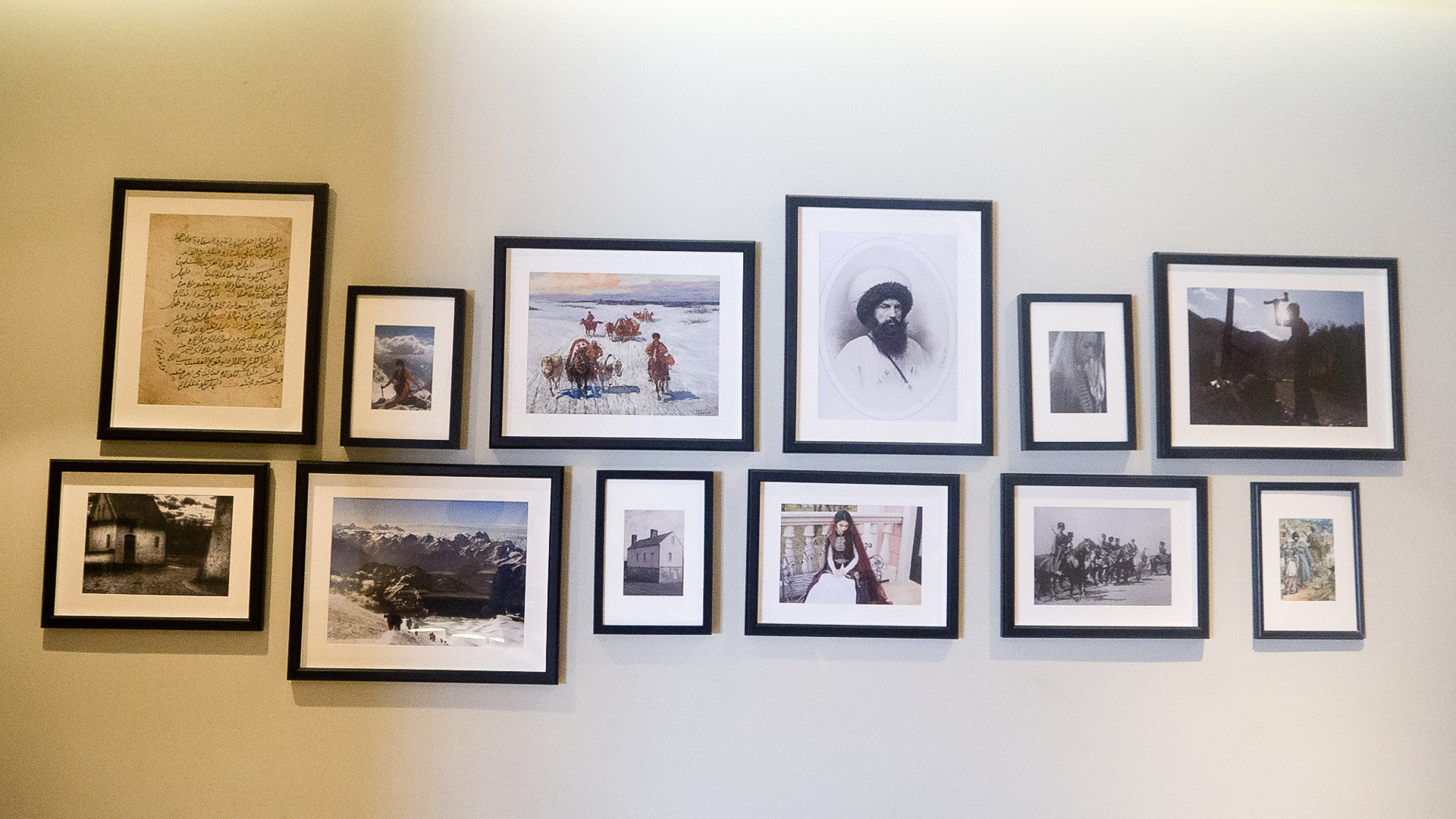 The spacious restaurant has a modern feel to it, having only opened 18 months ago, with the help of a $30,000 (£24,000) donation from the Japanese embassy (the Japanese-Circassian connection, if there is one, isn't immediately obvious). But its walls are filled with images that pay homage to ancient Circassian traditions.
I'm welcomed in like I'm Queen Rania of Jordan herself, and escorted to the buffet area. My plate is filled with haleva, a triangular shaped turnover that's fried and filled with cheese or potatoes, or cheese and potatoes (I quickly come to learn that fruits and vegetables are uncommon on the Jordanian-Circassian table).
Circassian cheese, best described as a cross between feta and halloumi, is served alongside the haleva. And kalmyk shey, a herbal tea that's mixed with whole milk and topped with salt, black pepper, and occasionally a dash of butter, is the pastry's go-to accompaniment.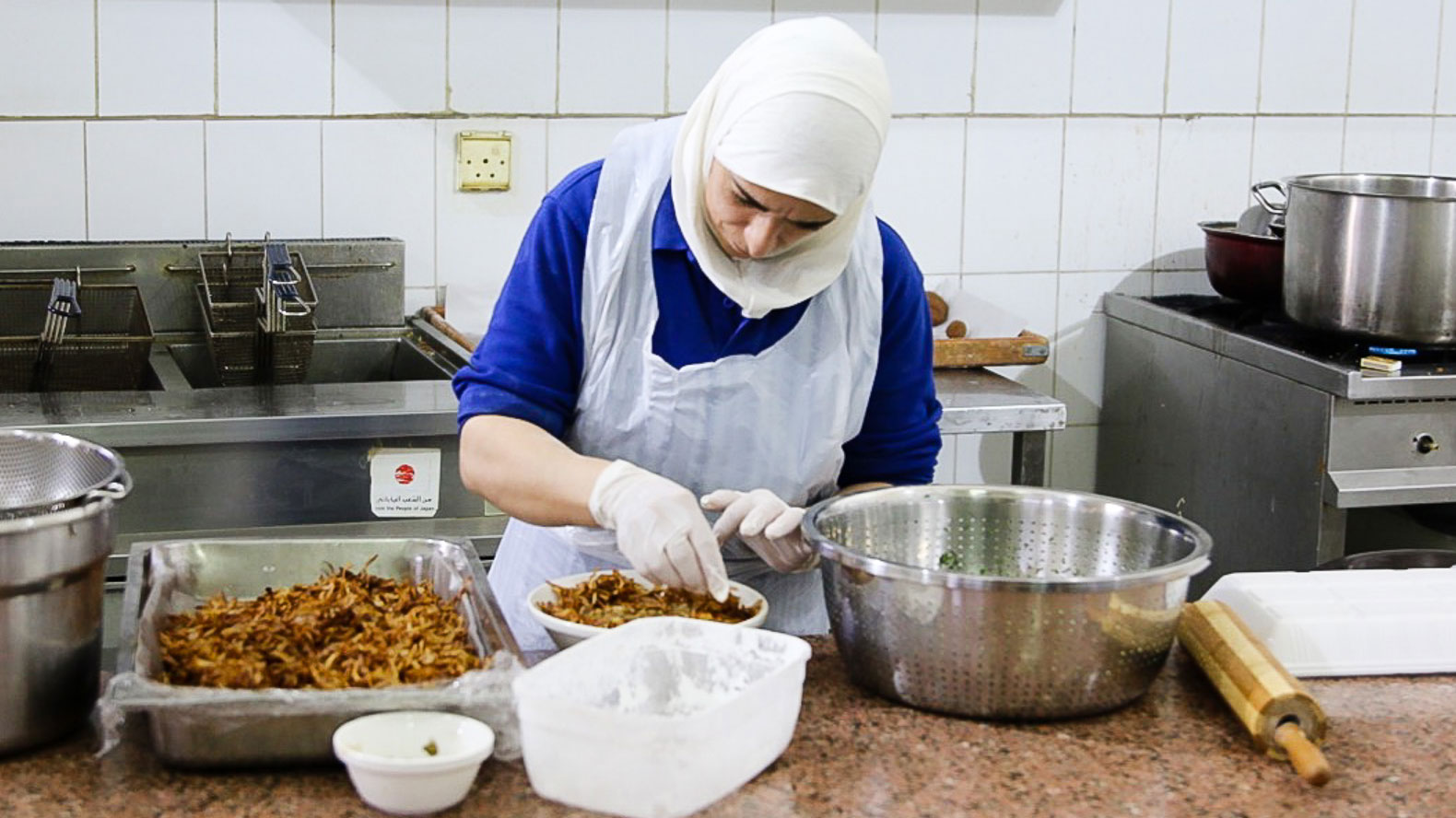 The matriarch of Samawer is Jan Janakat ("just like Brigitte Bardot," she says of the alliteration, chuckling). To her, Samawer is more than your average restaurant, and the dozens of women running its kitchen are more than coworkers; the venue symbolizes the preservation of a culture that she's proud to represent, and her employees are like extended family.
"Our food is incredibly important, and we put great effort into preserving it for future generations," Janakat says. "The language is spoken less and less, and so we need to focus on other ways to preserve our culture."
There are some 125,000 Circassians in Jordan (the second-largest concentration of the community in any country outside of Russia after Turkey). They were expelled from the Caucasus by the Russian Empire about 150 years ago and forced to find new homes in the Ottoman Empire; hundreds of thousands were killed during the expulsion.
"Samawer is more than your average restaurant – it symbolizes the preservation of a culture"
President Vladimir Putin has yet to acknowledge what many Circassians believe was a genocide, and some Circassian activists have claimed his goal is to eradicate the group from the pages of history by undermining its cultural heritage.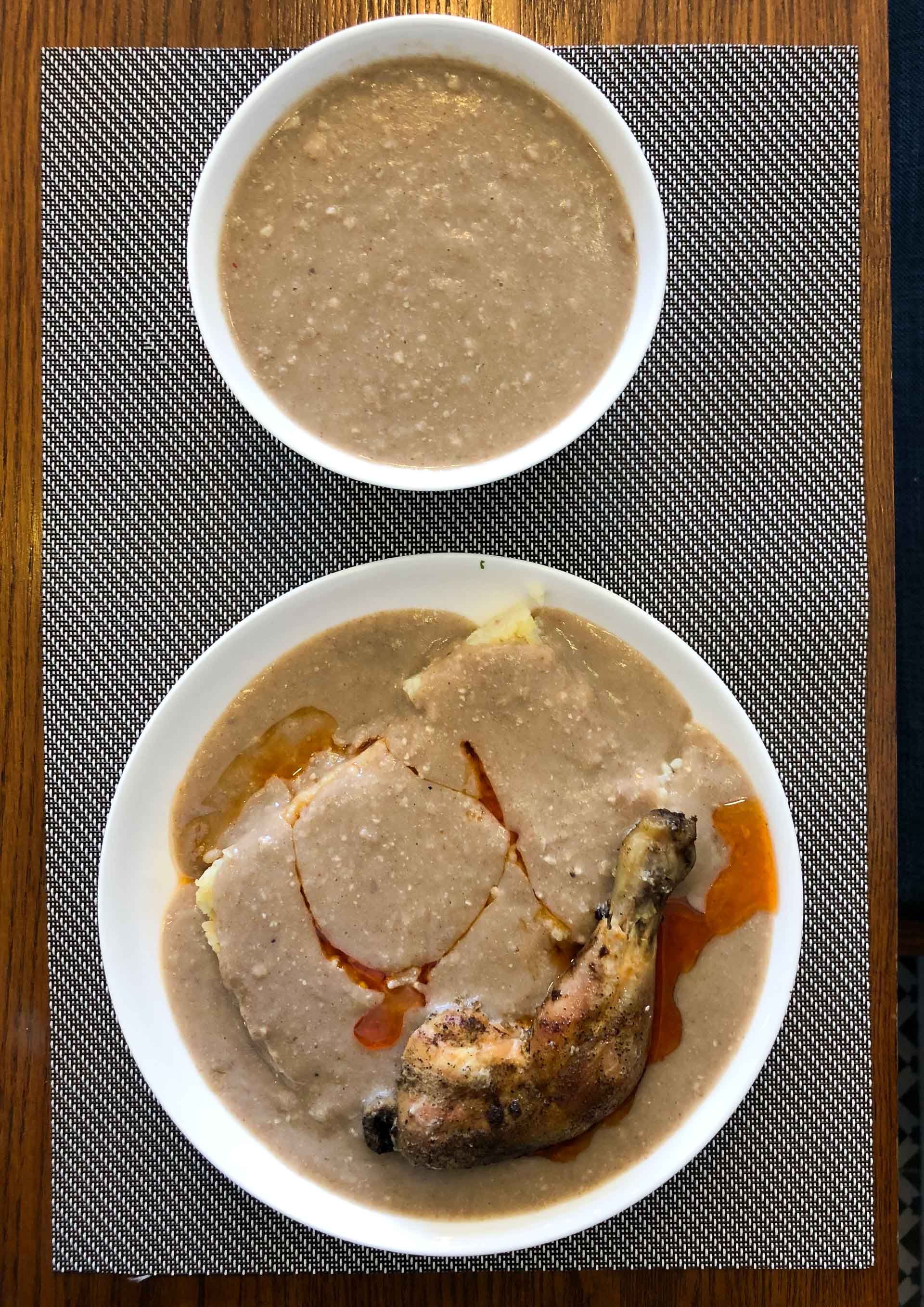 It's understandable, then, that this persecuted people has fiercely preserved the customs they brought along with them. Much of Samawer's profit is funnelled into Circassian cultural and educational programs.
Despite being fractured by geography, language, and a traumatic history, Jordan's Circassian minority fosters a collective identity, using food to maintain its own culture whilst integrating into that of its adopted country.
As Janakat puts it: "I love the King, I love the Hashemites [the Jordanian royal family], and I love this country. But I'm also proud of my Circassian roots."
"We are Jordanian, too, but we didn't disappear into Jordanian culture; we play a large part in it," she says. One of the most visible roles this minority have is the long-serving tradition of the royals being guarded by Circassian guards.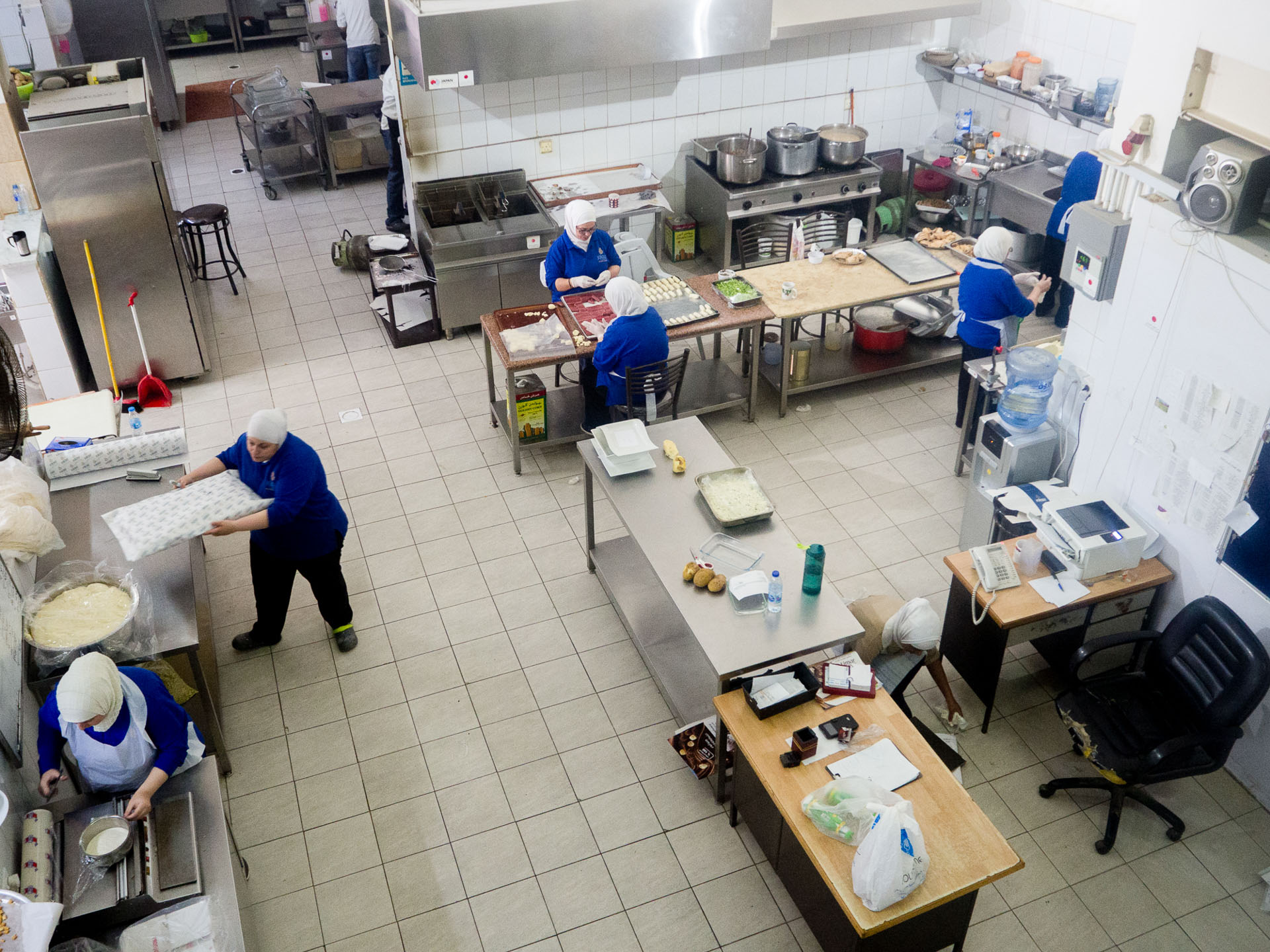 Incredibly loyal to King Abdullah, they have served the monarchy since it was founded, and are known for their distinct uniforms: red capes, black wool hats and leather boots – a get-up as unexpected as their heavy food is in this desert climate.
As the ships w pasta arrives, I'm told to brace myself. The pasta itself consists of bulgur wheat and rice, mashed and kneaded before being cut into square-shaped blocks. Served with garlic-infused chicken, ships is a gravy that's comprised of crushed walnuts, chicken stock, butter, milk, paprika, and roasted flour. The resulting dish is topped with red pepper oil for flavour. On the whole, ships w pasta, though sleep-inducing, is sumptuous.
As I eat, Eman Abida, 36, tells me she associates Circassian food with her upbringing. Halevaand tea, in particular, enrich the memories she has of her grandfather's home during Eid al-Fitr, the annual Muslim holiday following the holy month of Ramadan (most Circassians are Sunni Muslim).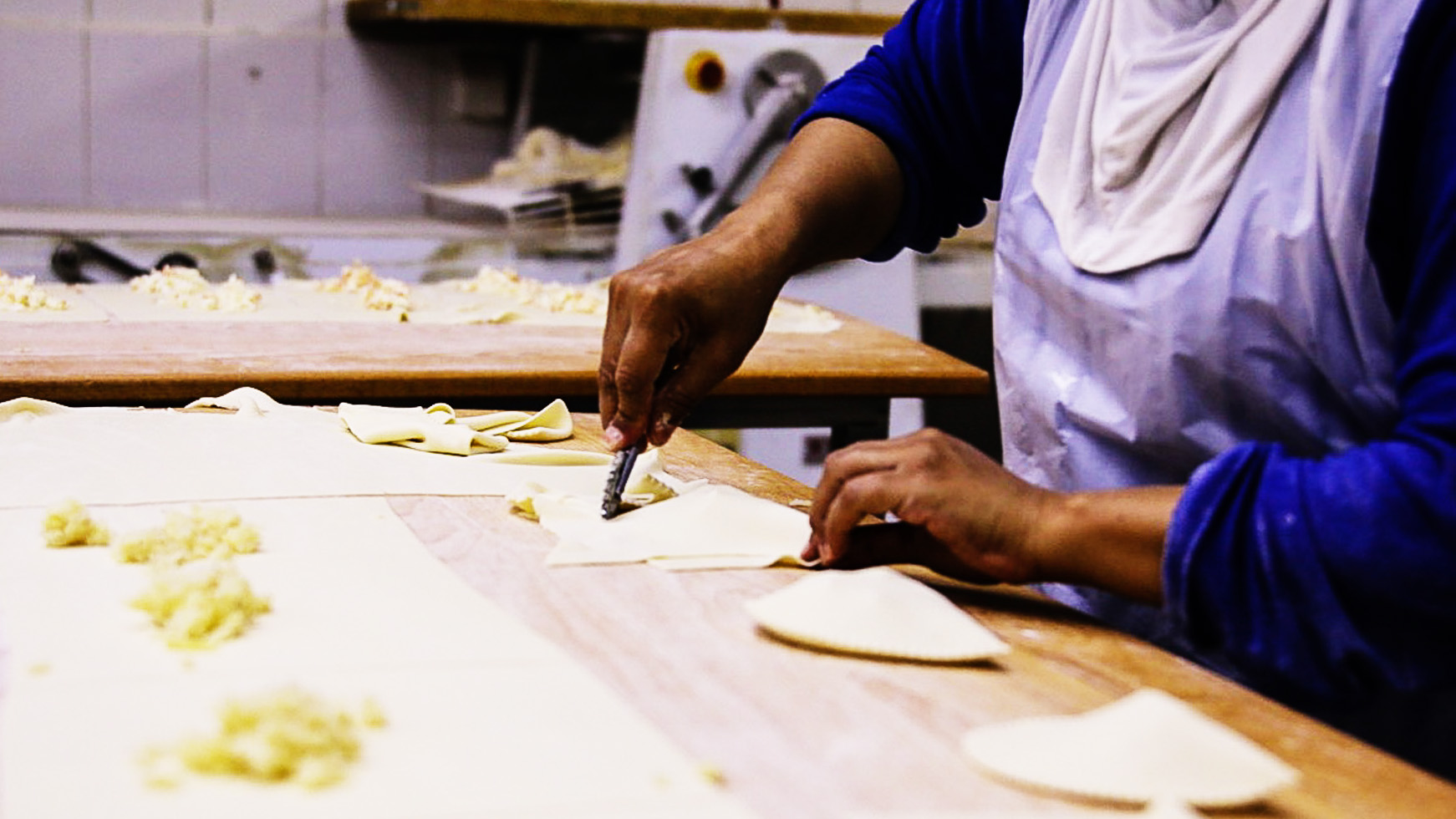 The community traditionally abides by a "code of conduct" Abida tells me. The young are instructed to respect elders, revere women and foster family bonds. The art of hosting constitutes a crucial part of that code, with entertainers historically being referred to as "the guest's servants," responsible for meeting their culinary needs.
On that note, I have a sweet tooth, and the waiters at Samawer are happy to oblige. Luqumand zatej (fried dough topped with pistachios) are duly served. Luqum is a lighter, fluffier version of the doughnut, served at breakfast, brunch and for dessert. It's easily my favourite.
"I'm welcomed in like I'm Queen Rania of Jordan herself"
Wanting more of the specialty sweets popular among the Circassian community, I ambitiously head to dar al halawiyat al qawqazeeyeh, translated as "Caucasus Sweets Home." The micro patisserie, located in the Mujama' Jabr area, one of Amman's earliest commercial centres, is a Circassian family-run business.
It sells only four desserts: jawzeeyeh bi caramel (walnut-shaped cookies filled with caramel); marjash (a caramel, chocolate, and coconut concoction); chik chak (also known as garzny, a Chechen dessert made of fried dough and honey); and Napoleon Cake. The coffee-butter cake, a local spin on the Russian gateau, sells for just 5 dinars (£5.50); its consistency is delightfully fluffy and light.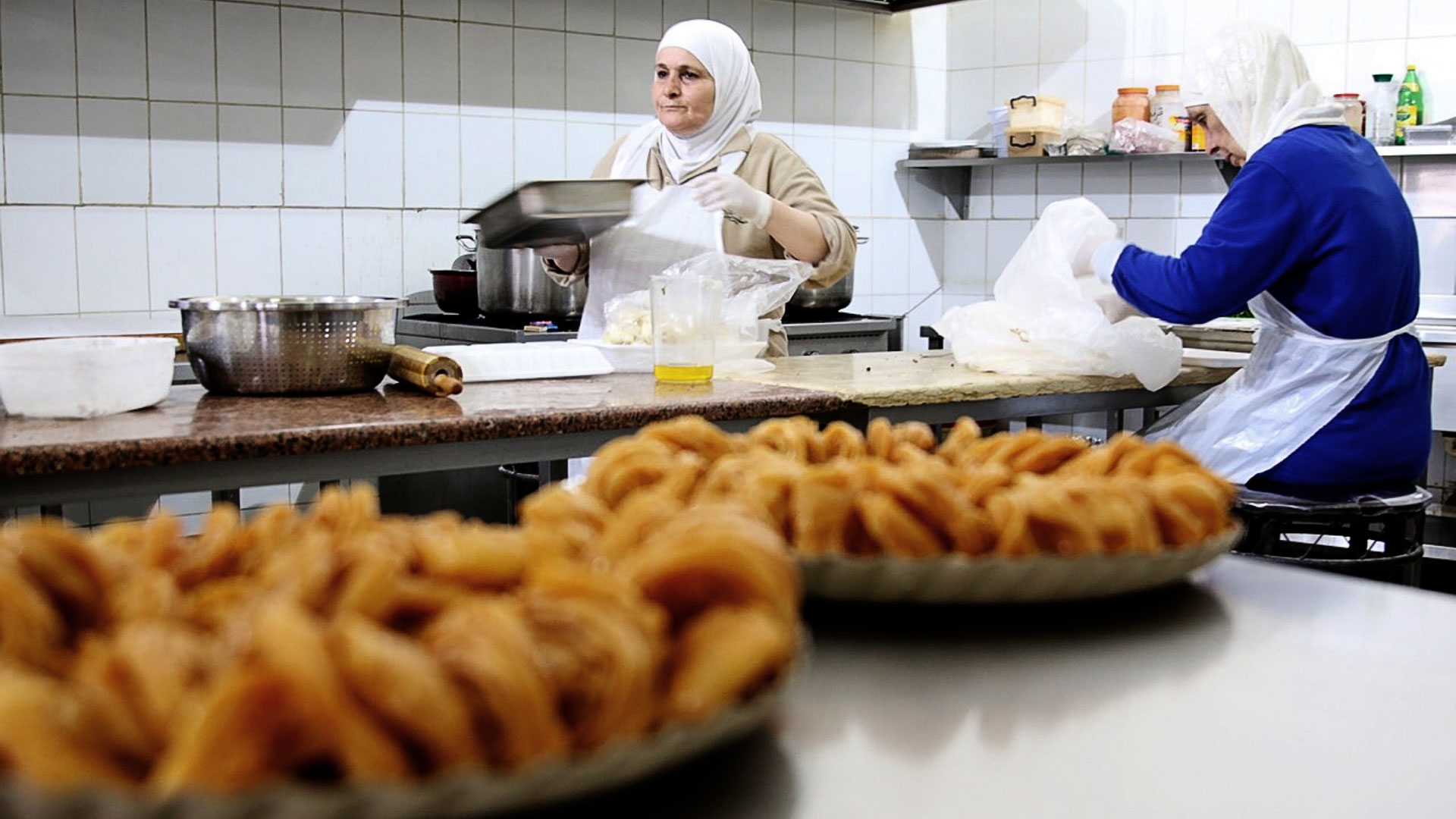 The more adventurous Circassian food enthusiasts in Amman make specific requests for lesser-known dishes from home-based catering services; there are at least six such businesses mostly run by Circassian housewives in the city.

For seven years, 58-year-old Fadia Khwaj did just that. The demand for her cuisine grew so rapidly, she decided to open her own restaurant – Jenko's Plates – which, in addition to Jordanian dishes, serves Circassian cuisine daily.
Compared to Samawer, Jenko's Plates is a modestly sized establishment, but it's half-full at 4 p.m on a Saturday, and luqum, which I'd hoped to indulge a little more in before heading back to London, is sold out for the day.
"We are Jordanian, too, but we didn't disappear into Jordanian culture; we play a large part in it"
"I do think there should be a continuation in Circassian culture for future generations, and through food specifically," Khwaj, who is incidentally Janakat's sister-in-law, says. "We're working on ensuring that. My children work with me. I've brought along customers I used to serve when I ran my business from home. Jordanians know us, they eat our food, and we live among one another. Word is spreading about what we have to offer."
Realising I'd hoped for some luqum, Khwaj asks me to wait for her to finish another batch. I am, after all, her guest.
Zahra Hankir is a Lebanese journalist who covers the Middle East, its peoples and cultures. Keep up with her on Twitter.
The header image was provided by Jenko's Plates.
Tagged: