Best Restaurants in Saint Petersburg | Departures
Your ultimate guide to the best restaurants in Saint Petersburg - ranging from high-end to the best lunch places and snacks in the city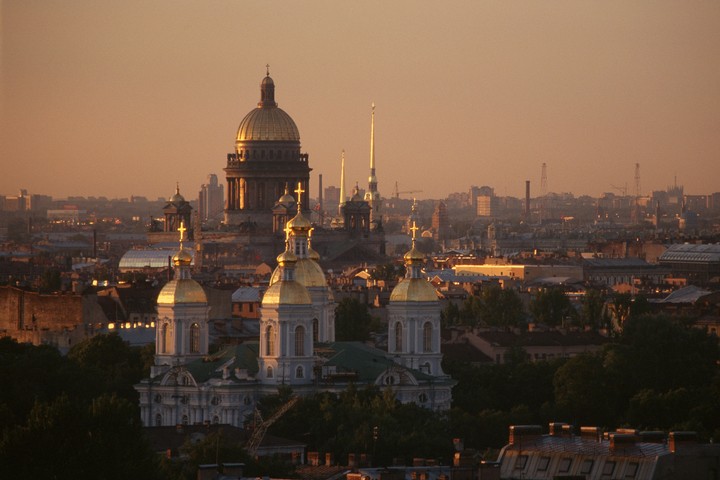 This month's 'Departures' provides you with information on 'better' things to do in Saint Petersburg– it's our guide to everything and everywhere the discerning traveller needs to know: From the best bars in St Petersburg and its best restaurants, to the best hotels and the city's most impressive buildings.
As with Moscow's best restaurants, the food scene in Saint Petersburg has experienced a boom in recent years. Things couldn't be further from the grim Soviet offerings that still linger in the Western imagination – aside from knowing references to the USSR through the interiors or menus of certain restaurants.
Saint Petersburg boasts excellent Western European and Nordic options, as well as Russian standards and classics from other ex-Soviet countries.
"Saint Petersburg boasts anything from Russian and Nordic cuisine to Indian and street food."
Street food is also a big deal here and it's a delight to sit out with a shawerma, or kebab, as the sun rises early during the White Nights.
Best Restaurants in Saint Petersburg #1: Buterbrodsky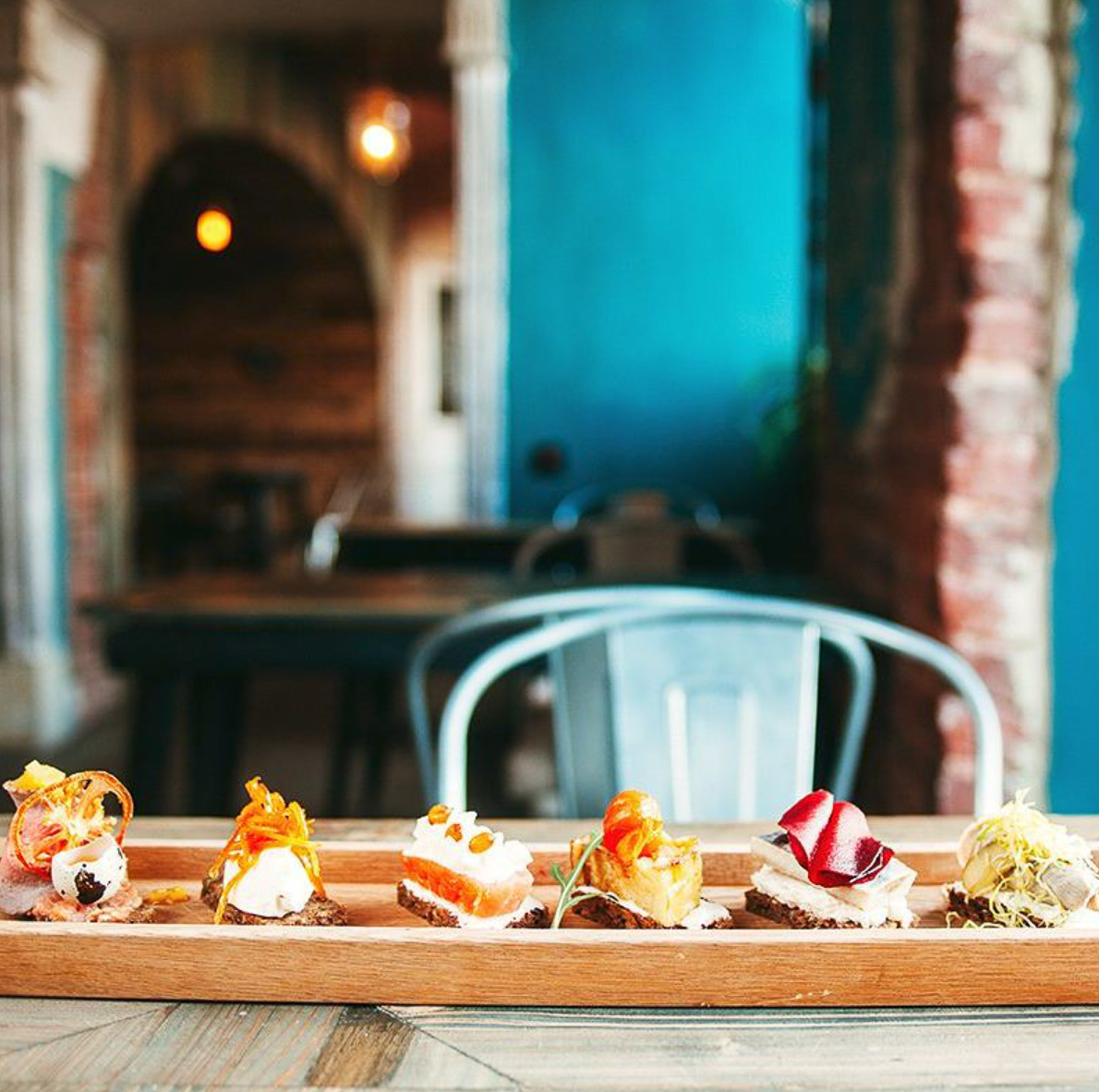 It doesn't get much more Saint Petersburg than this restaurant, the name of which is a pun on the Russian for sandwich (Buterbrod) and the Leningrad-born poet Joseph Brodsky. The interior is decorated with cyrillic typewriters and the Nobel Prize-winner's verses on the walls, while the music occasionally cuts out so recordings of his poems can be pumped in.
The food is a mix of Russian and Scandinavian fare, with smushi – very small bar snacks – for something lighter. The service is friendly and the nalivki – homemade liqueur – are must- try. More info: Buterbrodsky VKontakte page
Best Restaurants in Saint Petersburg #2: Cococo
Like the LavkaLavka restaurant and organic shops in Moscow, Cococo is riding the farm-to-table wave as it moves across Russia. Opened in 2012 and headed by the chef Igor Grishechkin, this upscale eatery only uses seasonal and locally sourced ingredients.
Come in the winter for pickled goods, while fresh vegetables abound in the summer, in a menu that the restaurant says is updates up to 20 times a year. The interior is modern and with distinct Russian touches – see the notes of gold and velvet. More info: kokoko.spb.ru
Best Restaurants in Saint Petersburg #3: Oh! Mumbai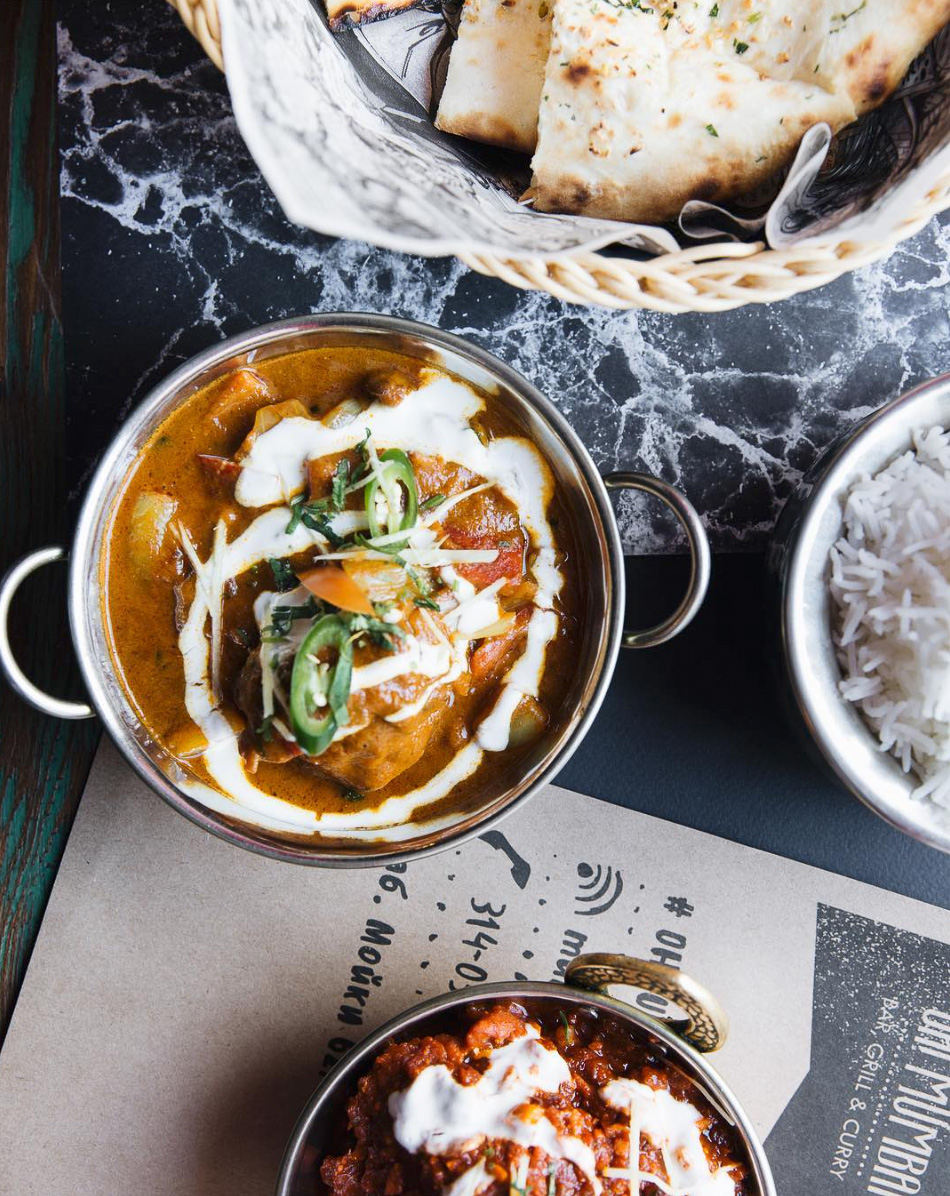 Russians are notoriously spice-averse but some of the dishes in Oh! Mumbai, the city's best Indian restaurant, still pack something of a punch. The interior is bright and unfussy – the restaurant is decorated with prayer flags and Bollywood movie posters.
The chef is from New Delhi and his warming curries and naans are just the thing for a sub- zero night in the northern capital. It's a solid option for vegetarians and on the drinks side there's a reasonable selection of Indian Pale Ales and cocktails, as well as lassis. For other Asian or Asian-inspired options in the city, try Jack&Chan, Umao or Wong Kar Wine. More info: ohmumbai.ru
Best Restaurants in Saint Petersburg #4: Moroshka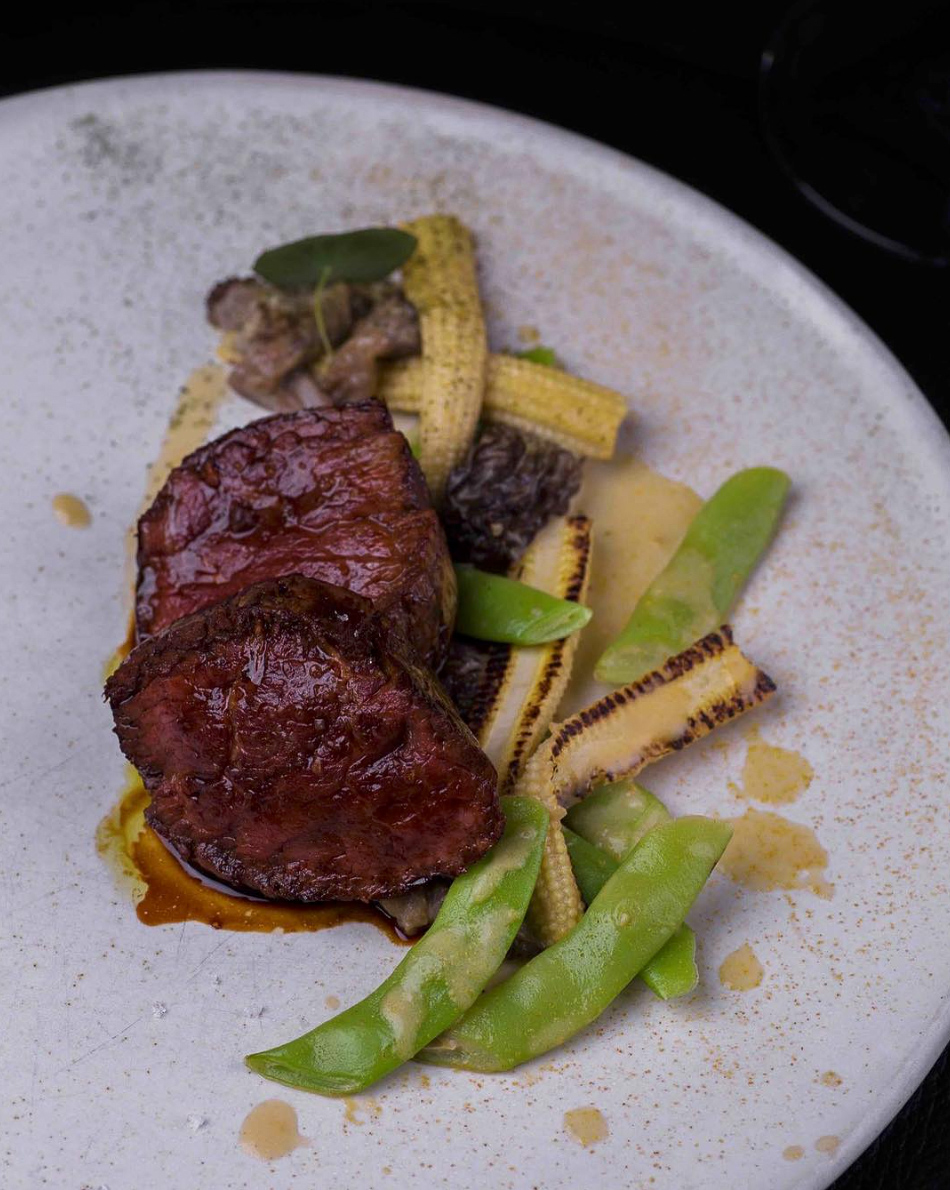 Moroshka is at the upper end of the price range of Saint Petersburg restaurants, but it's absolutely worth it for this simple fusion of northern Russian and Scandinavian cuisines. The retro 1960s interior has been designed by the Italian group b-arch and the food is stylishly presented, with an emphasis on seafood. The organic wine list is also good. More info:moroshkaforpushkin.ru
Best Street Foods and Snacks in Saint Petersburg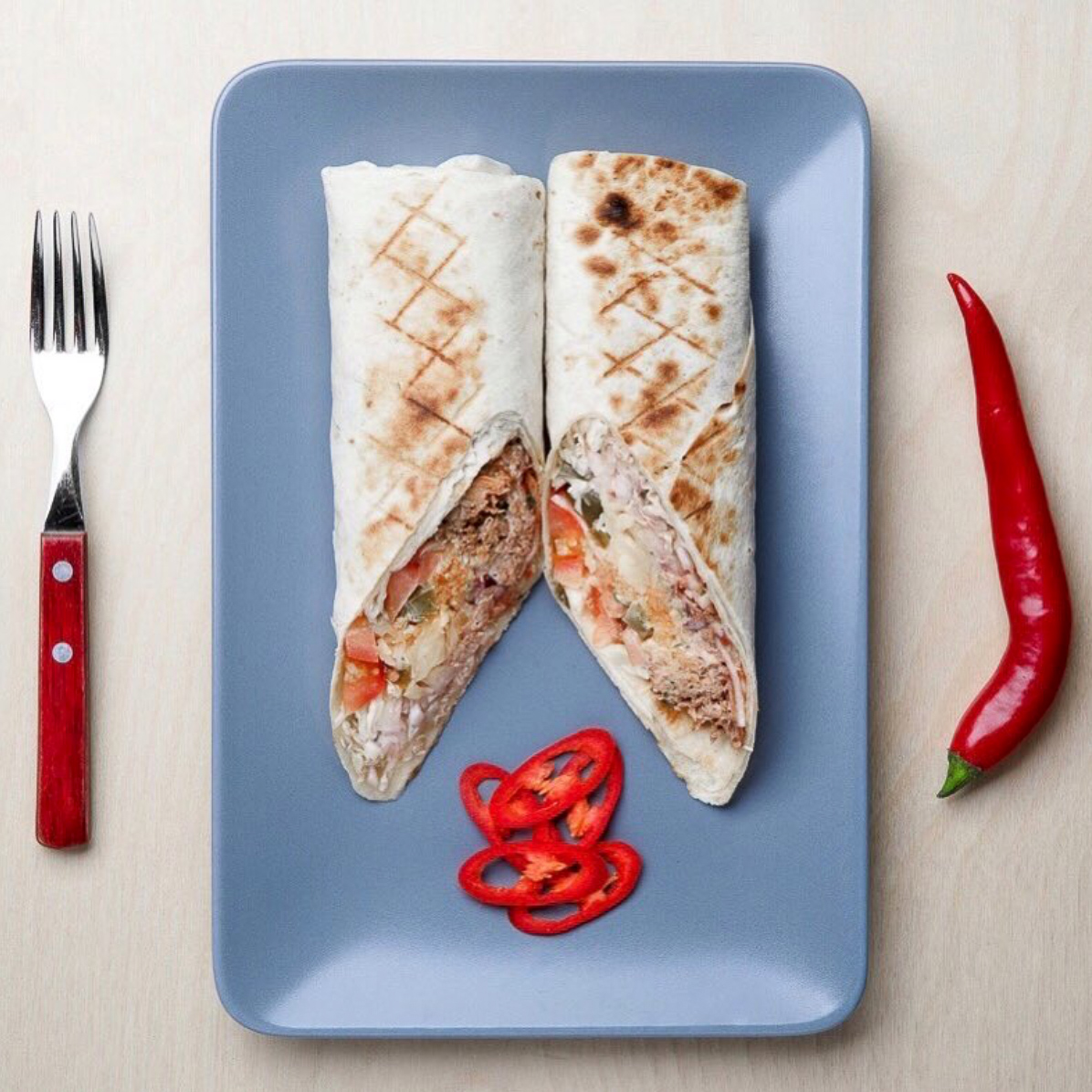 In Moscow it's known as shaurma, here they call it shawerma, in Britain it would be a kebab – it might not sound glamorous but it's the perfect break from the city's abundant higher end cuisine.
The standard is fairly uniform but Pita's bars are a touch above and favoured by locals. For another taste of straightforward middle eastern cuisine, Bekitzer, serving Israeli street food in a stylish bar, is also recommended. More info: pitas.ru
For a sweet snack, head to the Saint Petersburg institution of Pyshechnaya, which serves Pyshki – a type of doughnut that was a typical Soviet-era treat. Other places do their own but this place is the original and the best, with the queues of locals to prove it.
Theo Merz is a British journalist based in Moscow. Keep up with him on
Twitter.
Additional reporting by Iaroslav Volovod