Soak in a Hot Stone Bath in Bhutan | The Wanderlist 2019
Wondering where to go in 2019? How about Shangri-La itself
What? Experience a different way to relax in the pristine Himalayan Kingdom.

Where? Como Uma Punakha, Punakha Valley, Bhutan.
Why? Known as "The Kingdom of the Thunder Dragon", the remote Himalayan nation of Bhutan sounds like something lifted straight from the pages of a fairytale, and it often feels like it too. This is a country where they only got their first TV network in 1999, where they have national park dedicated to preserving the habitat of the yeti (on the off-chance that it exists) and where - famously - they measure their success in terms of Gross National Happiness as opposed to GDP.
But there's more to Bhutan than just whimsy and wishful thinking about the value of economic output. When you look at it closely, what Gross National Happiness boils down to is a stringent set of environmental protection laws (alongside edicts on free education and healthcare) which mean that the country is one of the cleanest, greenest, destinations on the planet. Its stunning landscape of soaring peaks, sweeping valleys and old-growth forests remains almost entirely pristine. As the former Prime Minister said in a recent TEDTalk: "Bhutan is not just carbon neutral, it is carbon negative".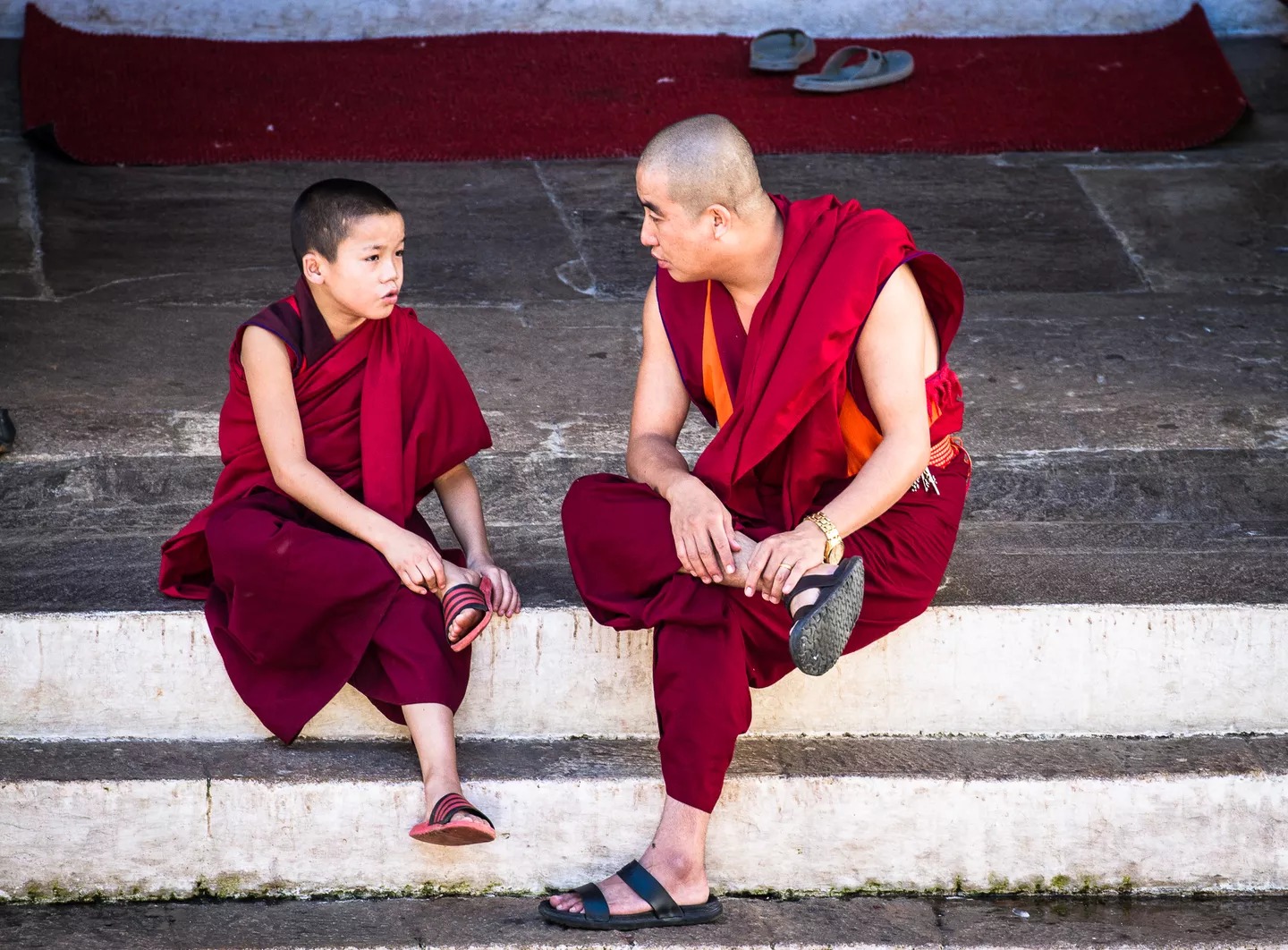 All of this makes it an incredible place to visit if you're looking for a way to disconnect and destress. Bhutan's ethos stems from its deeply-held Buddhist faith, which permeates every aspect of life in the country - from the building of temples in scarcely-believable mountainside locations to the way they meditate, and even the way they wash.
Offered in a wide variety of places around the country, a traditional Bhutanese Hot Stone Bath involves sitting in one end of a tub, while red-hot rocks are used to heat the water at the other (thankfully, behind a protective grill). These rocks, as they crack, release minerals into the water, which are believed to help with a wide variety of aches and ailments.

As you soak, you're encouraged to meditate on Buddhist mantras ("do not spend the time engaging in idle chit-chat" urged a sign at the baths Amuse tried out) or enjoy a traditional drink of warm rice wine with melted yak butter and (for some reason) scrambled eggs in it - which is far tastier than it sounds. At the Como Hotel's Shambala wellness centre, this is then followed up by a massage. But arguably the most relaxing thing about the whole experience is usually the view - as you soak, you can be looking out over snow-capped peaks just a thousand metres shorter than Everest, festooned with Buddhist prayer flags.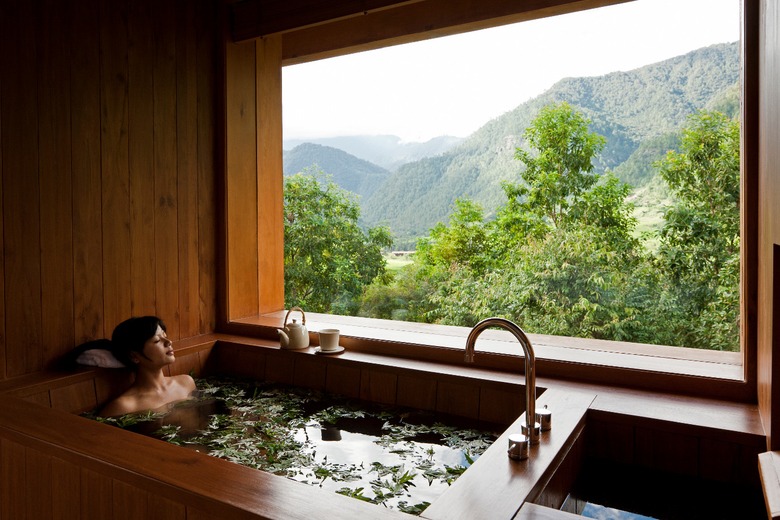 If you've been hiking, or visiting one of the country's ancient fortresses, temples or monasteries, it's the perfect way to round off a day - but even if you just went for the wellness, the combination of this traditional treatment in a country as unique and beautiful as this would be worth the trip alone.

When? Autumn - from October to November is the best time to visit - it's usually characterised by clear days, and the early snowfall will mean you get the most out of the stunning mountain vistas. Avoid the wet, summer season, characterised by monsoon-style rains, which runs from June to September.
How? Rules restricting the number of tourists mean you cannot visit Bhutan as an independent traveller (unless you have an Indian or Bangladeshi passport), however there are a wide variety of excellent local tour companies who can design bespoke trips and itineraries. Visit bhutan.travel, the official tourist board site, for more details, or Como Hotels Punakha site for details on their wellness offerings.
This has been selected for The Wanderlist - a list of the year's 50 best travel destinations and experiences, curated by Amuse. If you want an unforgettable trip, this is where to go in 2019.