Tuck into Tijuana | Exploring the Tastier Side of the Infamous Border Town
Look past Trump's blathering about the border, and this culinary capital has a lot to offer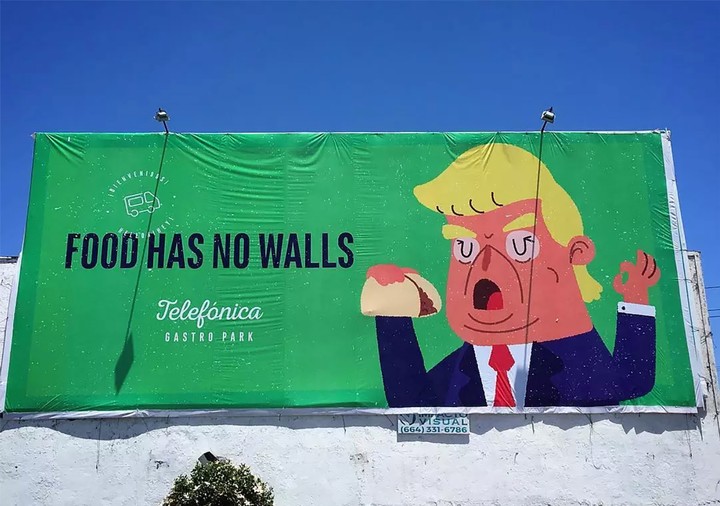 Anti-Trump street art in Tijuana. Photo: via Instagram (@bside619)
A crowd has gathered at the mustard-yellow and red shack of Tortas Wash Mobile. Inside, a guy smothers hunks of doughy bread with mayo, and piles it with slithers of onion, wedges of tomato, a chunky smear of avocado and slices of sizzling brisket. He wraps it in paper and hands me the weighty parcel – oil leaking out the sides, sliding down my wrists. I spoon over a few dollops of chilli sauce, balance some jalapeños on the top and go in for a bite.
"Tortas are Mexican versions of sandwiches," my guide Angel tells me, mayo working its way into his beard. "The owner set up this place in the '60s, he used to work at the car wash," (he points to his left where a row of pick-up trucks are being jet-washed clean) "and was asked to make some lunch. When his co-workers saw his bread and his carne asada, they wanted a bit of it." Of course they did. And who wouldn't?
"While tourists once would have crossed the border for cheap booze, gambling and red lights, plenty are now visiting for more wholesome reasons: food"
Here in Tijuana, Mexico, things are deliciously different. The border city, which touches America at its north and stretches out towards the Baja peninsula in the south, is not your classic holiday destination. It doesn't have the golden beaches of neighbouring San Diego, where I'd started from that morning, nor the famous surf sports of Baja California.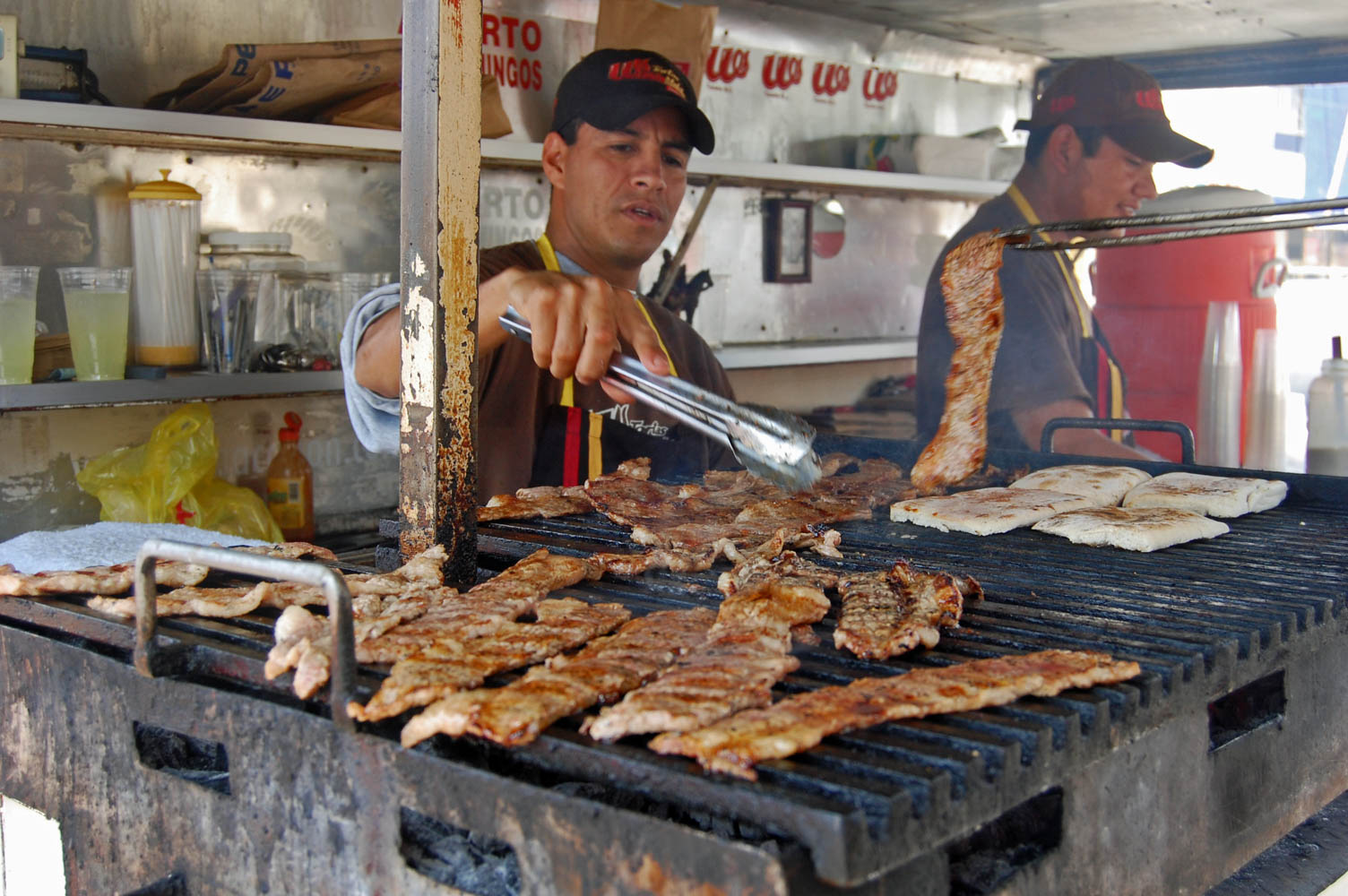 It's a city that's suffered a bad reputation – drugs, cartels, crime – but today it's shaking its sketchy '90s persona. And while tourists once would have crossed the border for cheap booze, gambling and red lights, plenty are now visiting for more wholesome reasons: food.

Getting here is not as tricky as you may think. At the busiest border crossing in the world – we're talking 300,000 people passing through 24 hours a day – things are surprisingly calm.
Arrive on foot (jump on the tram that says 'border' on the front in San Diego) and you'll slide through a turnstile with a flash of your passport. Come by car, and your trunk will have a quick once over.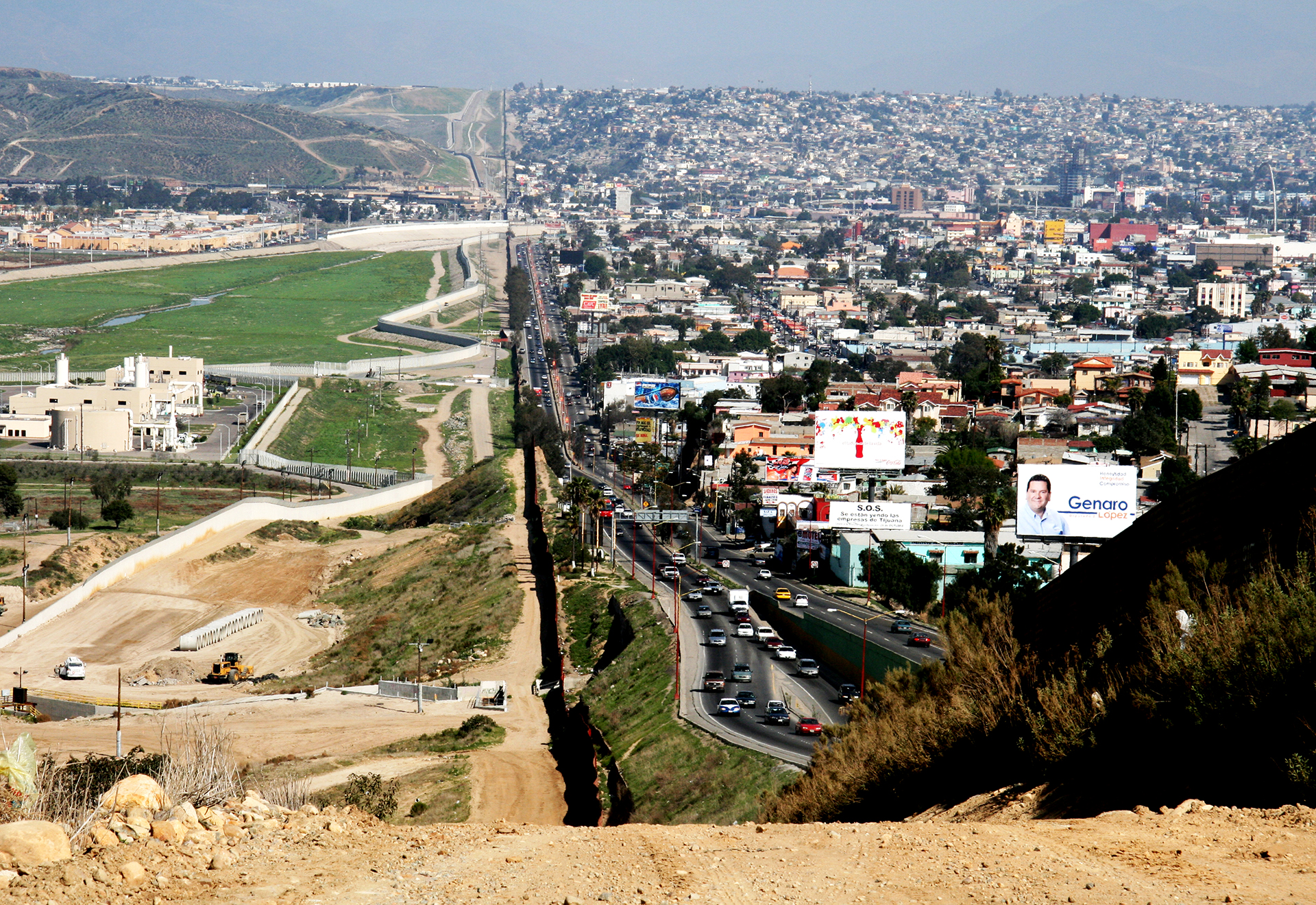 Families, school children and workers cross back and forth throughout the day – Americans heading south for cheaper food and alcohol, Mexicans heading north for school, work and, erm, better-quality ham. For tourists at least, a day trip across from San Diego is a breeze.
Of course, all this comes at a time when Tijuana – and the rest of the border – are a particularly hot topic. Tall iron fences, their tops lined with rings of barbed wire, stretch into a bright-blue sky and lead out into the vanilla-coloured landscape. Squint a little, and you'll see they reach all the way to the ocean.
"It extends far out into the water," Angel tells me, "to stop people crossing." It's a jarring sight - and a reminder that not not everyone can waltz across the border as easily us. Most foreigners crossing this border are likely to heading south to the Valle de Guadeloupe, a vast, festoon-light-lit patch of Mexico with wineries so snazzy looking you'd swear they're in Napa. But for those attempting to come north, from Central or Southern America, getting across isn't so easy.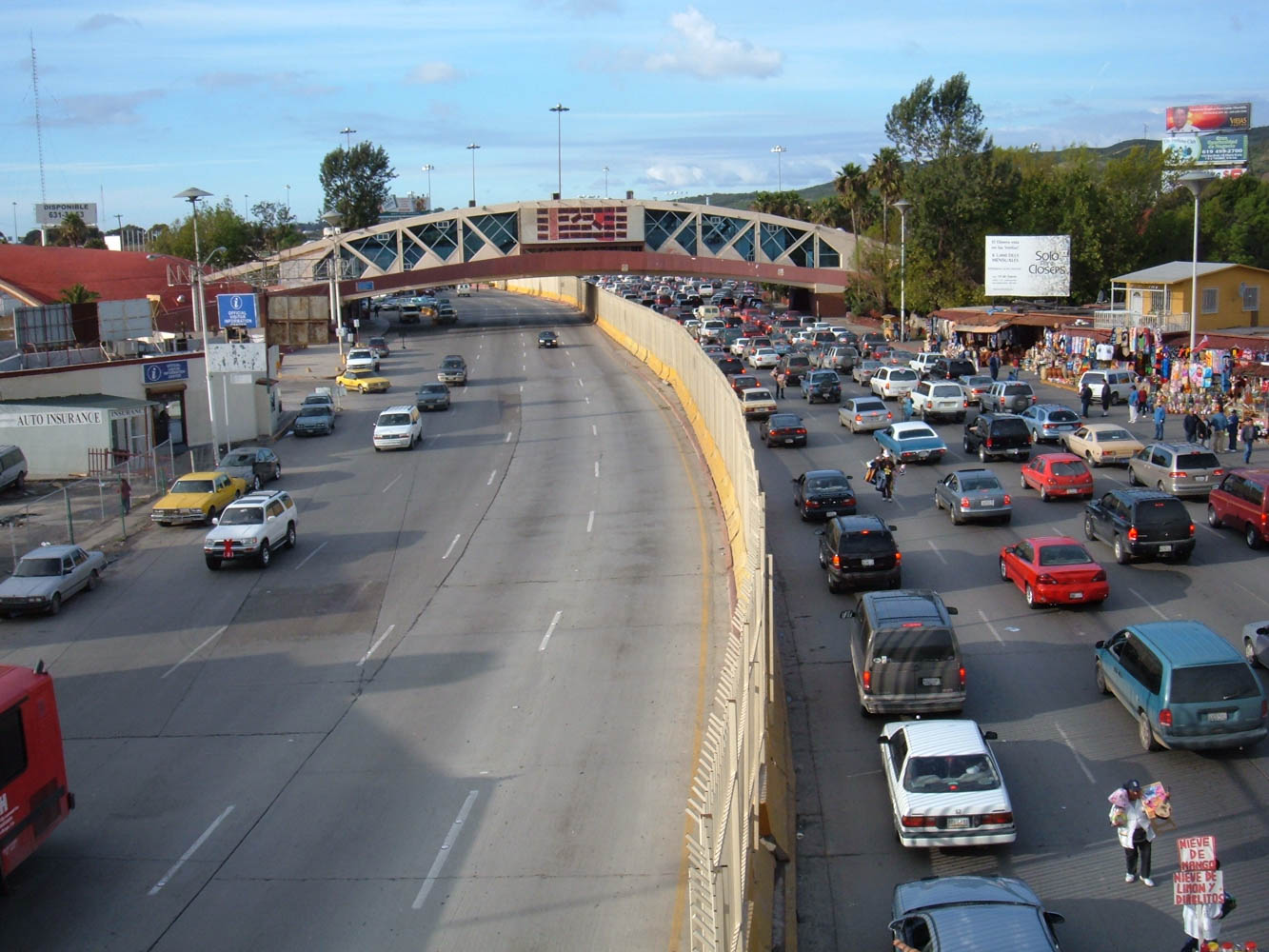 As soon as you step over into TJ, you notice the difference from the States. Things are grittier here. On a baking hot day like today, ladies line the traffic-clogged streets selling strawberries, mops and flowers wrapped in Barbie-pink plastic. Electricity wires droop across the roads, clinging on to one lamp post and then another.
Car washes – so many that I lose count – are filled with dusty trucks going in for their weekly valet. Nearby on Avenida Revolución, a street lined with bars blaring '80s tunes, the weekend is hotting up.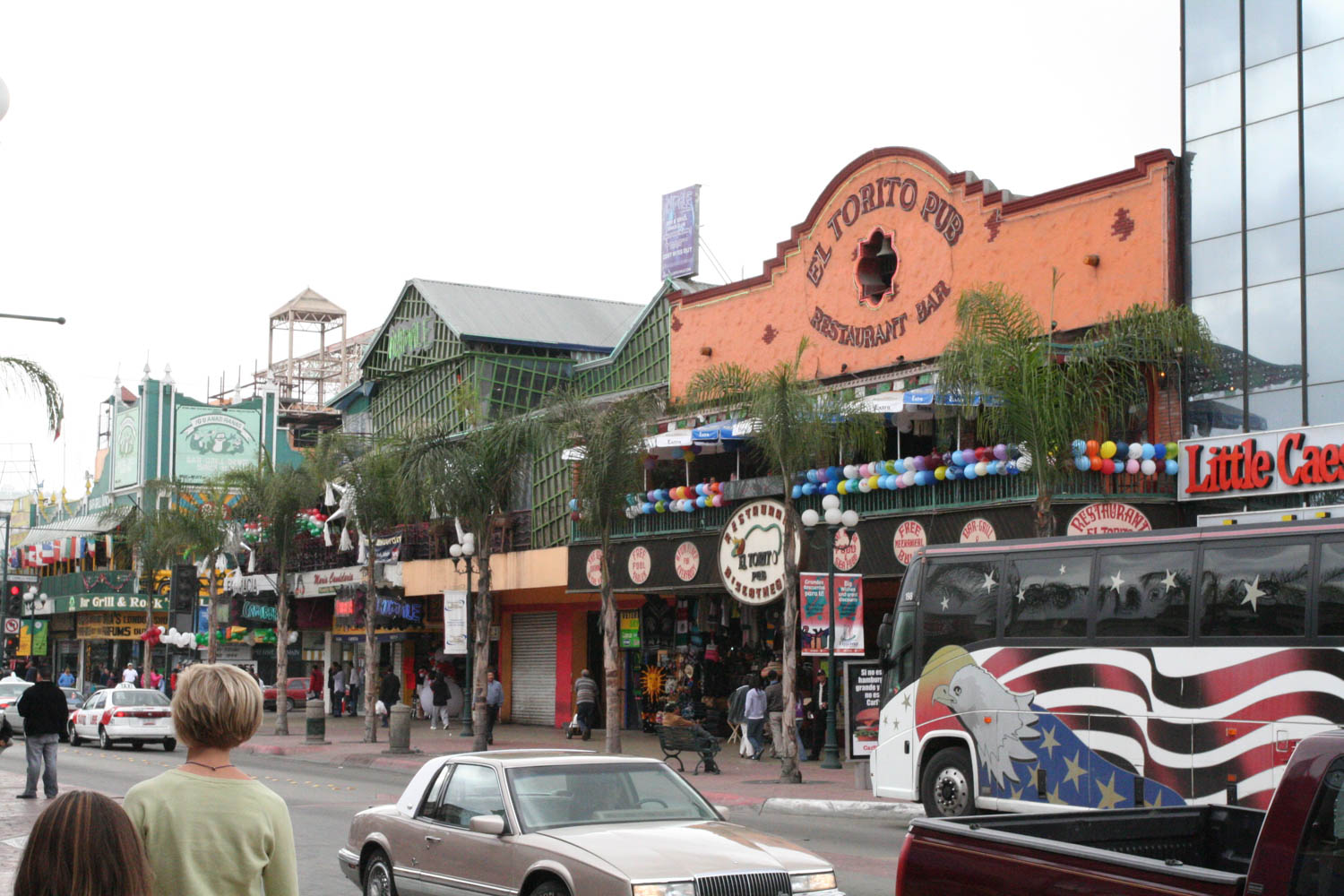 While teens make their way into cheap drinking dens, the city's ritziest residents are forming a queue at Caesar's. I get lucky with a seat at the bar, settle into the plush leather stool, and order the signature dish: the salad.
But this isn't just any salad. Nor is it any typical caesar salad. The classic combination of cotija cheese and cos lettuce was thought up in this very city in 1927, when Italian immigrant Caesar Cardini needed to make some lunch, and threw together the ingredients he had – mayo, egg, leaves and more.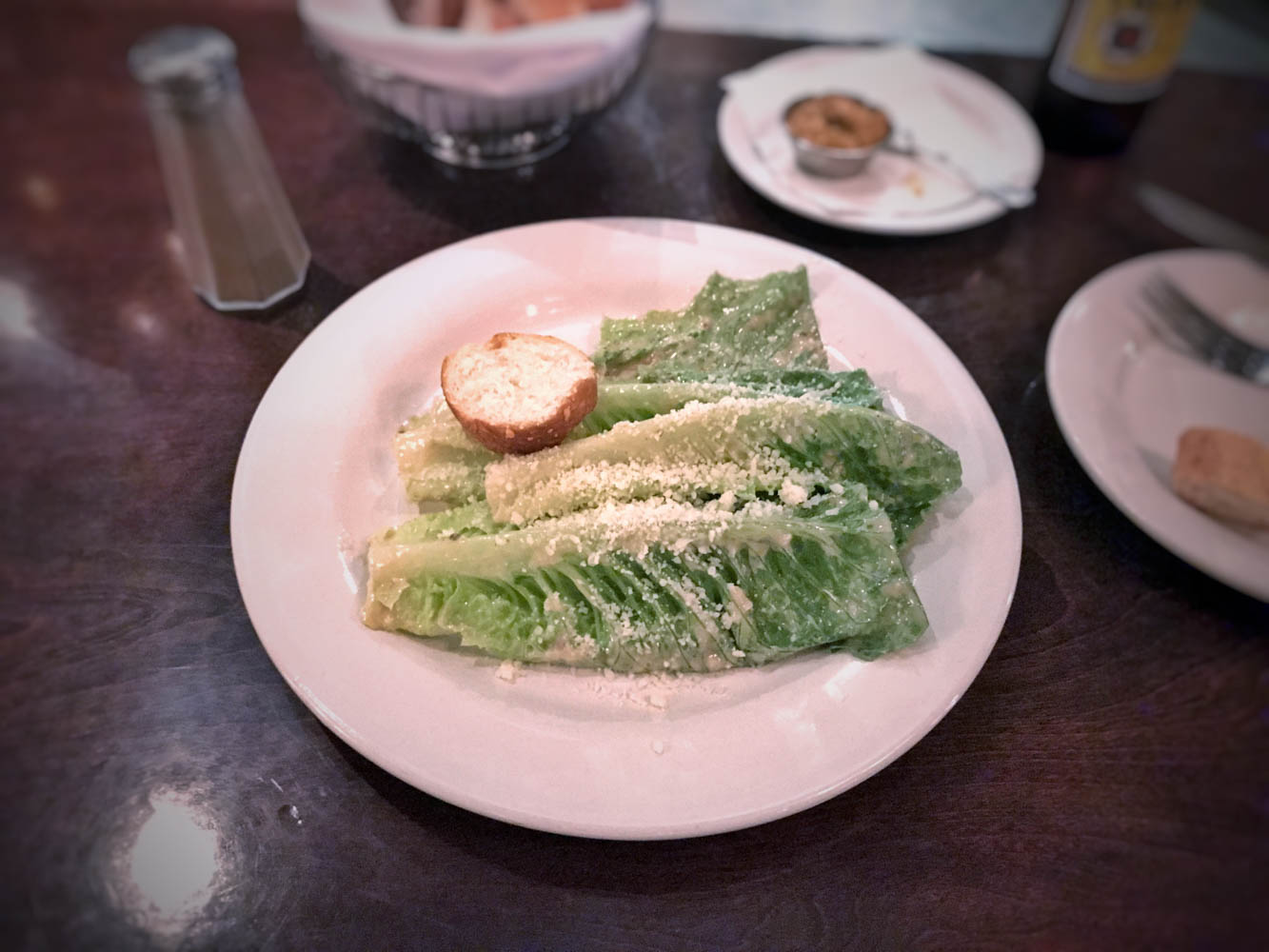 Today, red-waistcoat clad waiters dress the famous dish at tables filled with women coated in diamonds and smelling of Chanel. Whatever I'd expected from Tijuana, this wasn't it.
I wait patiently as the moustached barman prepares my margarita. He makes sure the rim of the short stubby glass is coated in crispy flecks of salt, gluggs in the liquor, and hands me the bill – the equivalent of £3.

Beside me, a couple from Los Angeles are vacationing here for the weekend; they order tequila for the row of customers around them, and a huge double shot glass of the stuff is passed down to me. I knock it back with smarting eyes and a burning throat, then order another. Now this is what I'd expected from Tijuana.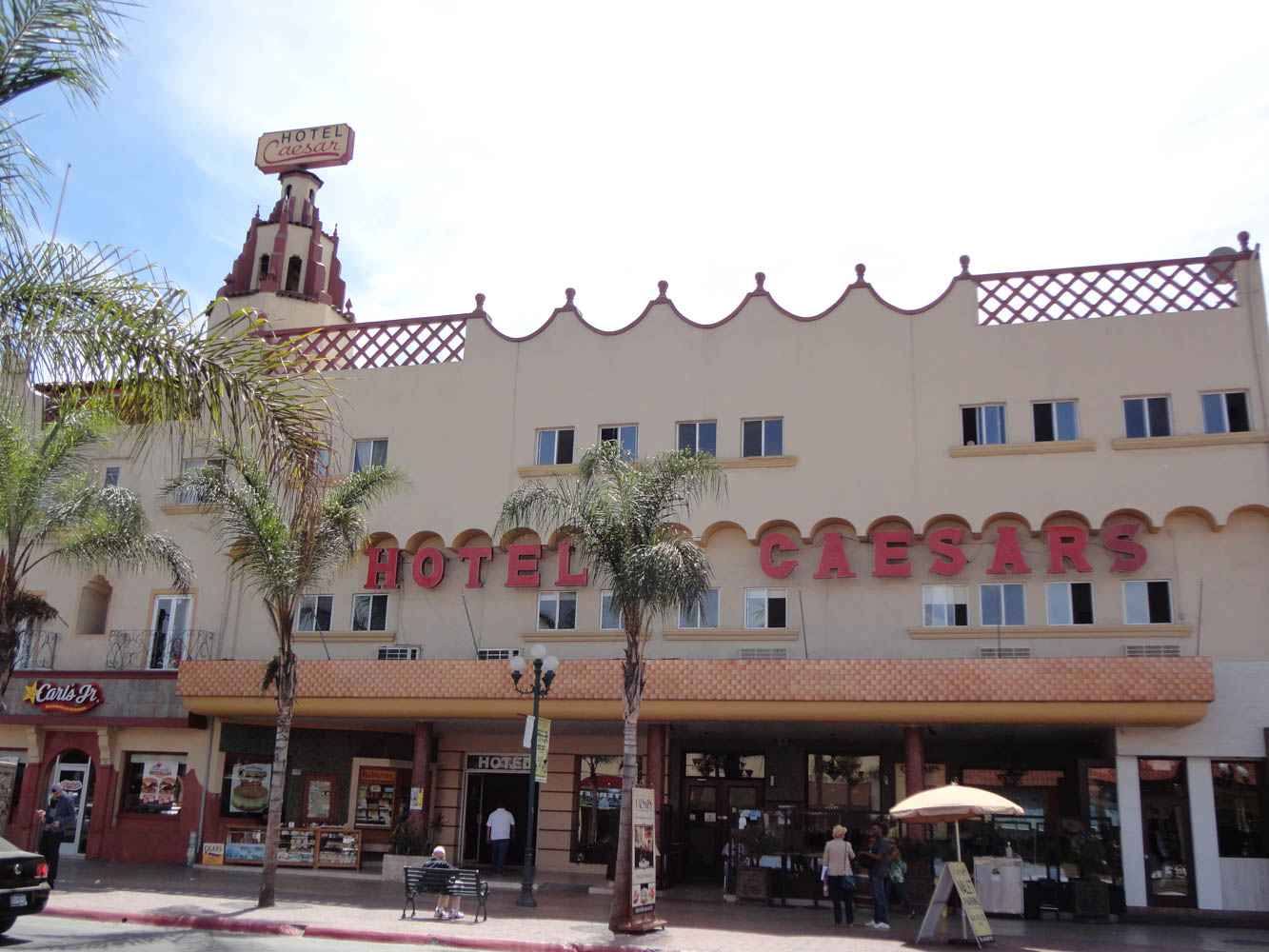 Despite the lure of cheap nights out and epic hangovers, it's clear that this is a city that's changing – and changing fast. "People used to visit Tijuana for cheap tacos," Angel had told me during our torta lunch. "Today they come for the elevated food scene."

A short stroll around the city soon that afternoon reveals what he means: hipster tasting rooms that wouldn't look out of place in Portland sit side by side neon-lit bars. In nearby Plaza Fiesta, the music blares while craft beer is guzzled. At Border Psycho, a craft beer joint with dildo tap handles, locals happily mingle with tourists who are looking for more than Californian cool.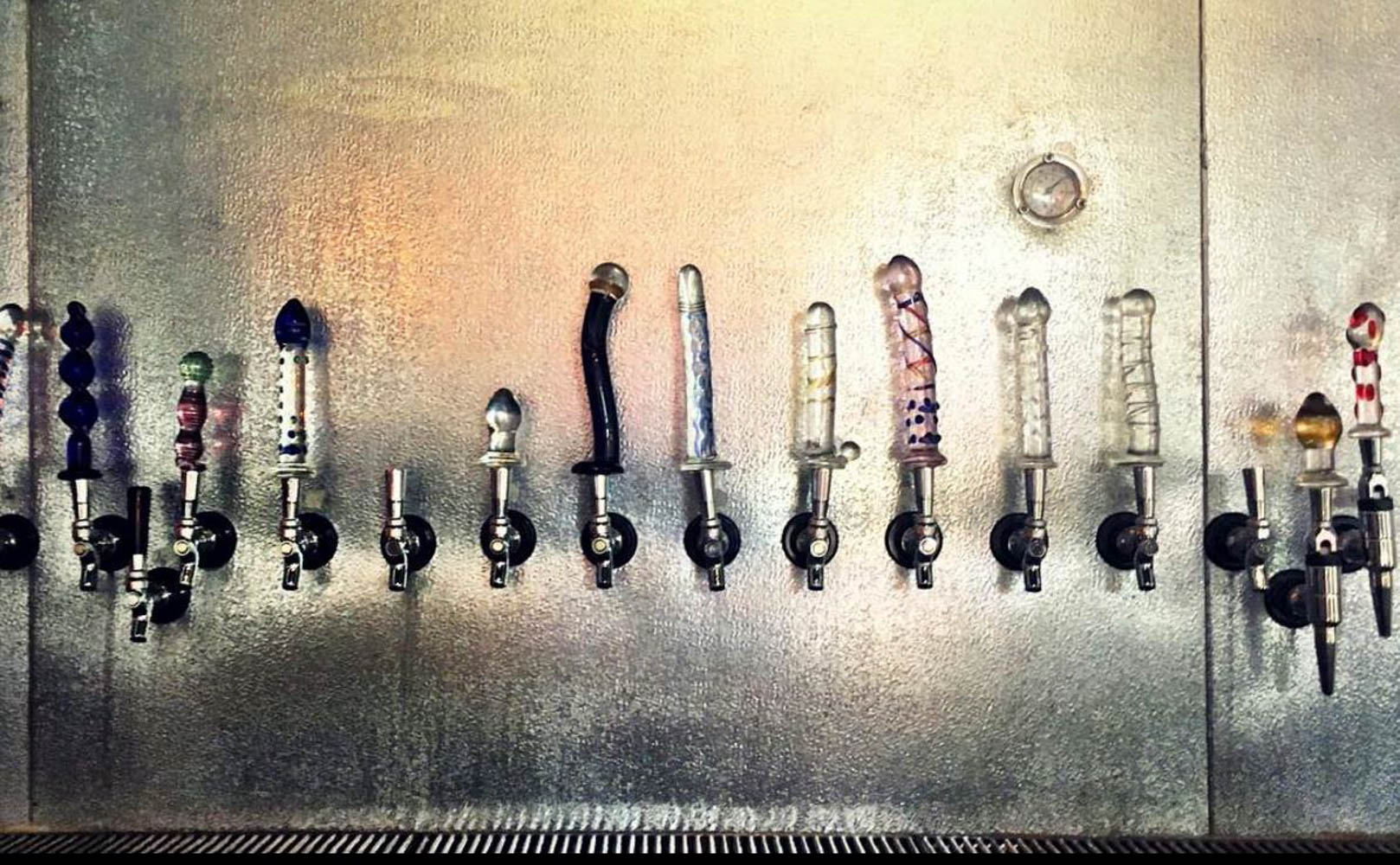 Back at Caesar's it would be tempting to prop up the bar all evening. But I'm keen to get to Oryx Capital, which has been recommended by at least three San Diego food-lovers. Inside it's undoubtedly hip – think bare brick walls, dangling light bulbs and neon-coloured artwork that you can buy if you're particularly taken.

At first it all feels a little too familiar – its style similar to Galaxy Taco, a restaurant in La Jolla, San Diego, where I'd hoovered up roasted brussels sprouts coated in cilantro, mayo and cheese (honestly one of the best dishes I've ever eaten). But then the food arrives.

A steaming-hot bowl of creamy, sweetcorn soup topped with beetroot, carrot and pumpkin ashes; rich, soft duck tacos and a pretty plate of light and zesty octopus enchilados. On the speakers, boyband Five's hit single When the Lights Go Out drifts over the restaurant. The bill is a tenner, but I'd happily pay tens times that for another surreal dose of long-forgotten British boy band with a side serving of Mexican fine-dining.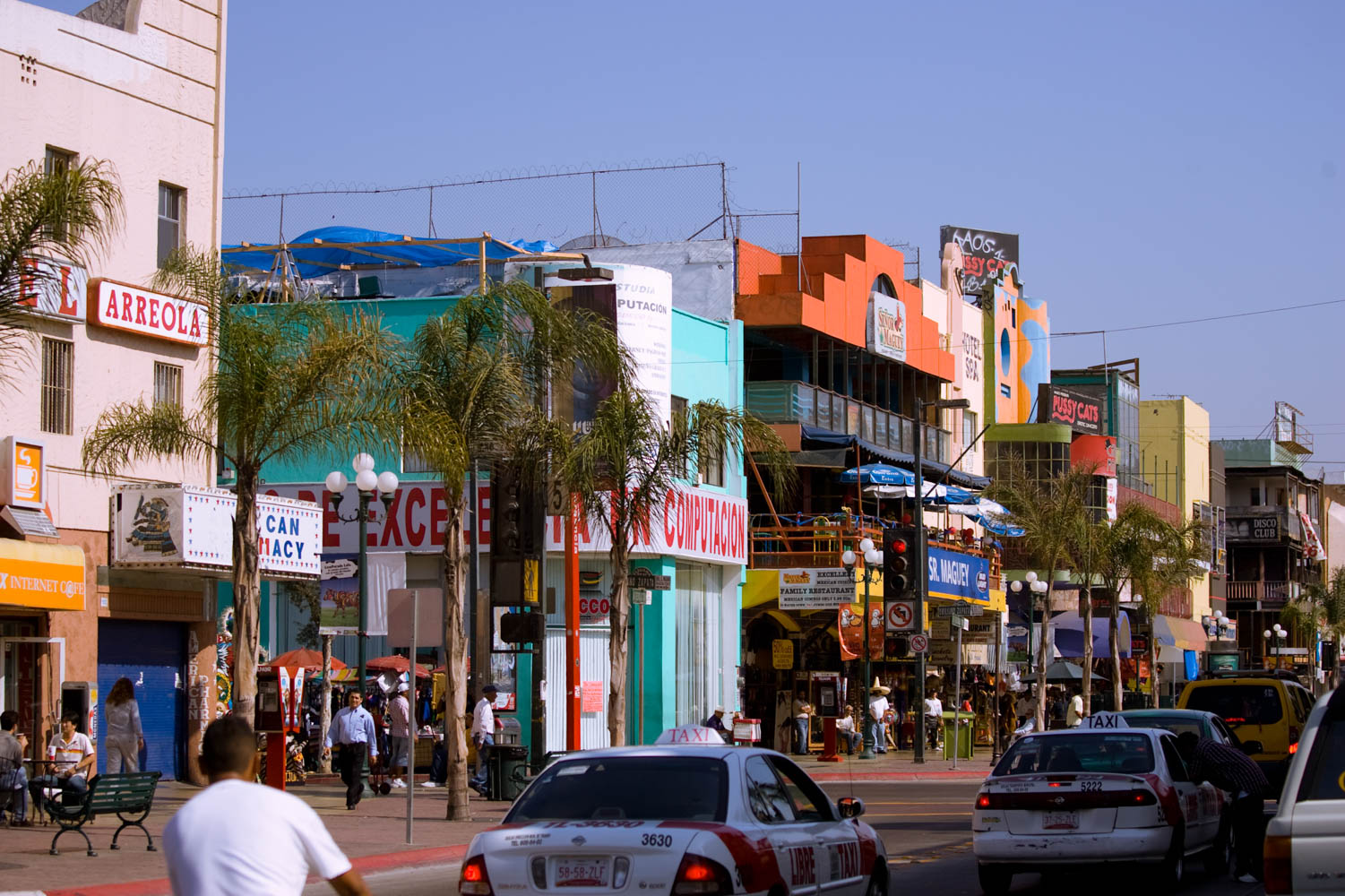 Not everyone heading to Tijuana is looking for a meal in a swanky setting of course, nor a cheap sandwich devoured pavement-side. At the Telefonica Gastropark a cluster of stalls line a small lamplit courtyard filled with picnic benches and punters chatting over burgers, tacos and ribs. Above it, a huge pea-green billboard is plastered with a cartoon drawing of Donald Trump, a taco in his hand and capital letters claiming 'Food Has No Walls' next to his yellow bouffant.
At least this much is true. At midnight that night I stroll along the eerily quiet flood-light-lit cement slabs to cross back over the border in to America. "San Diego embraces being a border city," Angel had told me. And Tijuana is a city that's very easy to embrace – if only for a day.
Do it Yourself:
Getting there:

You can fly to San Diego with British Airways, starting from £600. To skip across to Tijuana, as Hannah did, your best bet is renting a car from Hertz.
Accommodation & guides:

Food tours of Tijuana can be arranged via letsgoclandestino.net. Hannah stayed at The Pendry in San Diego, where nightly rates starting from £300. Visit sandiego.org for more info.
Hannah Summers is a freelance journalist based in London. Follow her on Twitter.