Eat a 50-Course Meal in Copenhagen's Most Exciting New Restaurant | The Wanderlist 2019
Copenhagen has long been one of the best destinations for foodies, and will only be more so in 2019
What? The Alchemist is 2019's most exciting restaurant opening, and looks set to reaffirm Copenhagen's status as the best travel destination for adventurous foodies.

Where? The Alchemist (mark II), Copenhagen, Denmark.
Why? Tucked away in the disused, industrial part of Freetown Christiania - Copenhagen's hippie heartland - something is cooking. For months, the former prop warehouse of the Royal Danish Theatre has seen bridges worth of steel brought to its doors, as Rasmus Munk - the wunderkind behind The Alchemist - builds perhaps one of the grandest restaurant projects that the world has ever seen. And at the start of 2019, The Alchemist (mark II) will finally open, inviting 40 guests a night for a 50-course, multi-sensory, multi-media meal that aims to be unlike any other experience that money can buy.
Munk is yet to reach his thirties, but already, after the rip-roaring success of The Alchemist's first iteration, has been handed the tools to construct his dream restaurant, with the ample support of Saxo Bank founder, Lars Seier Christensen. As such, Munk has not had to worry about scale - and the new Alchemist will not be a quiet little bolthole on the edge of town. A wine cellar large enough for 10,000 bottles hangs from the ceiling of the enormous warehouse, yet still does not dominate the space; their front door, designed by the Danish surrealist sculptor Maria Rubinke, stands 13 feet high, and yet welcomes rather than intimidates.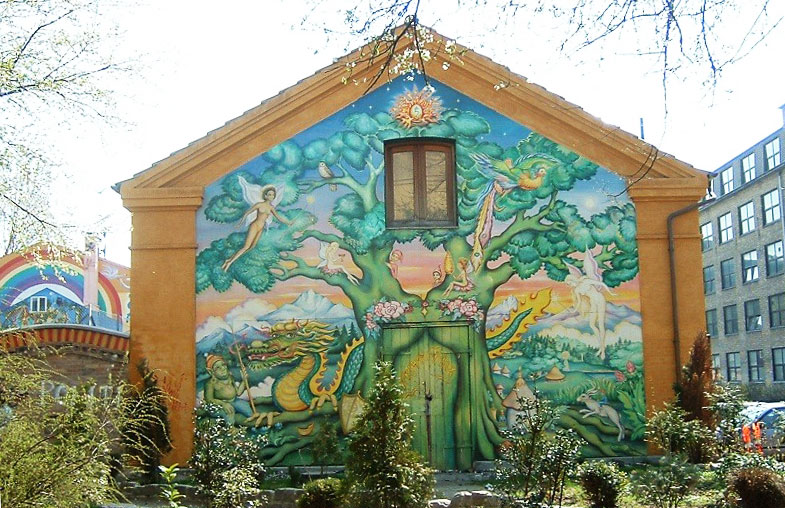 But the food will undoubtedly prove to be the restaurant's most spectacular feature. Working with a research & development team, bolstered by recruits from Harvard, Munk has put together 100 dishes in advance of the restaurant's opening, in line with what he describes as his philosophy of 'holistic cuisine'.
Munk's dishes, which have been as renowned for their provocation as their flavour (he once served lamb heart tartare with an IV drip and an organ-donor card), could take the form of a plateful of food, a single bite, or even a single spritz of perfume, and will be enhanced by art, music, and live theatre, as the meal progresses. In a city already jam-packed with innovative, world-renowned restaurants, The Alchemist is on course to become the hottest ticket in town.
When? The restaurant opens in the first quarter of 2019, and is set to be one of the world's best travel destinations for adventurous diners from night one.
How? Visit The Alchemist's website for more info on the opening dates and to pre-book a table.
This has been selected for The Wanderlist - a list of the year's 50 best travel destinations and experiences, curated by Amuse. If you want an unforgettable trip, this is where to go in 2019.