Shop Local in the Quaint City of Galena | The Wanderlist 2019
The quirky Midwestern city of Galena is one of 2019's best holiday destinations for enthusiastic shoppers
What? Galena, the Westernmost city in Illinois, has a strong focus on artisanal crafts and traditions making for a completely unique shopping experience.

Where? Galena, Illinois, USA.
Why? In the 21st Century, it sometimes feels like every high street on Earth is a replicated template of one another. Whether it's a bustling metropolis where skyscrapers dominate your view at every turn; or a medieval marvel, adorned with gothic brick and winding streetlets, the shopping strip is a familiar sight: a shonky, beach-bum Hollister, a branch of Urban Outfitters that takes up more space than it ought to, a perennially empty Swarovski shop.
But what if a city took steps against this endless chain of chains, and struck a pitch towards true originality, celebrating the craft and ingenuity of its own inhabitants? If that sounds like a dream, then look no further than the beautiful 19th-century city of Galena, Illinois - three hours west of Chicago.
Galena is a small city that abounds with charm. Built in the mining boom of the 1820s, and named for its huge deposits of the vital lead ore, Galena plays a unique part in American history, being - as it was - the home of no fewer than nine Union generals during the Civil War, the most famous of whom, Ulysses S. Grant, went on to become the 18th President of the United States. His brick home, bestowed to him by the citizens of Galena as a gift for his help in the war effort, still stands to this day, and is available to visit.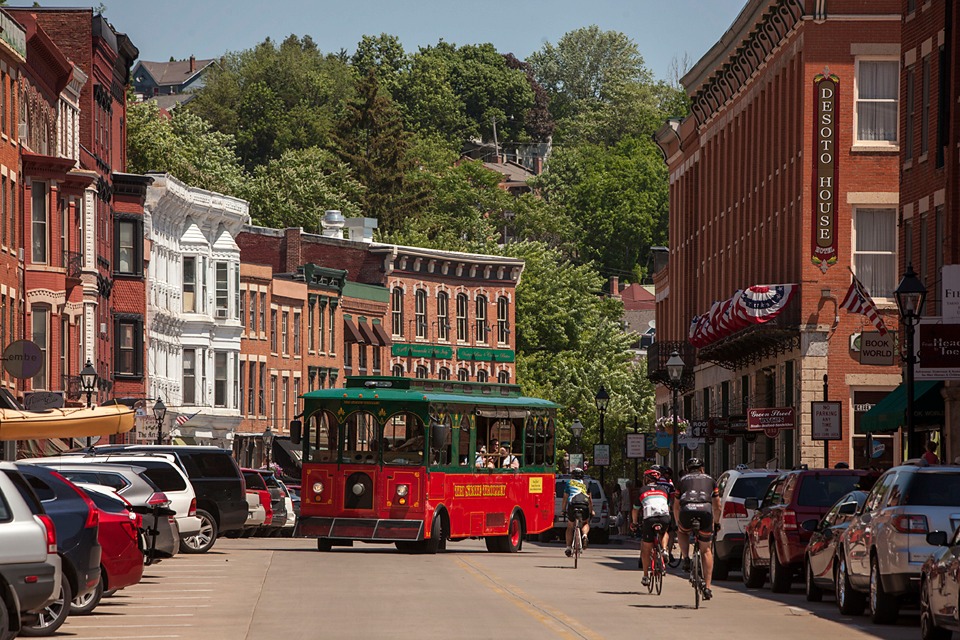 But the city is not one that merely looks back to a glorious past; modern Galena champions itself as a getaway location like no other, brimming with hundreds of independent shops, boutiques, galleries, and restaurants.
No matter what you're looking for, you'll be able to find it in this quaint, beautiful city, handmade with love by a local entrepreneur. And with a blanket ban on chain stores opening up in Galena, you're unlikely to encounter any identikit streets selling overpriced knitwear. If you're looking for a different shopping experience - or a unique city break destination - in 2019, then Galena should be on your list.
When? May to October are the balmiest, most pleasant months, but the city remains one of Illinois' best travel destinations all year round.
How? Find out all you need to know on the Visit Galena website, or follow their hashtag, #GetToGalena
This has been selected for The Wanderlist - a list of the year's 50 best travel destinations and experiences, curated by Amuse. If you want an unforgettable trip, this is where to go in 2019.