Long Live the King | Exploring Hawaii with Honolulu's Only Elvis Impersonator
The Polynesian paradise was Elvis's home-from-home, and he remains as loved as ever on the island of O'ahu
Photo: Jonathan Turton
According to those that knew him, at the height of his fame, Elvis Presley's favourite place to be on the planet was O'ahu, Hawaii. Four hours from Japan and yet a bonafide American state, there are obvious reasons why Elvis - or any other US citizen for that matter - would enjoy Hawaii.
Tropical as Professor Tanaka's underpants, yet with enough 'Murican customs to satisfy even Dog The Bounty Hunter, The Tupelo Tornado would have had ample access to traditional Luau ceremonies, as well as those quarter-pounders he'd become so fond of.
Yet Elvis' love for Hawaii runs much deeper than consumables. The real reason for his affection resonates with just about anybody who's set foot in the archipelago. I went there to find out why the King of Rock and Roll liked it so much, and to meet an Elvis impersonator who claims to be the only one on the Island. (If anyone is going to know about the exploits of Ol' Fire Eyes in the Pacific, it's probably this guy).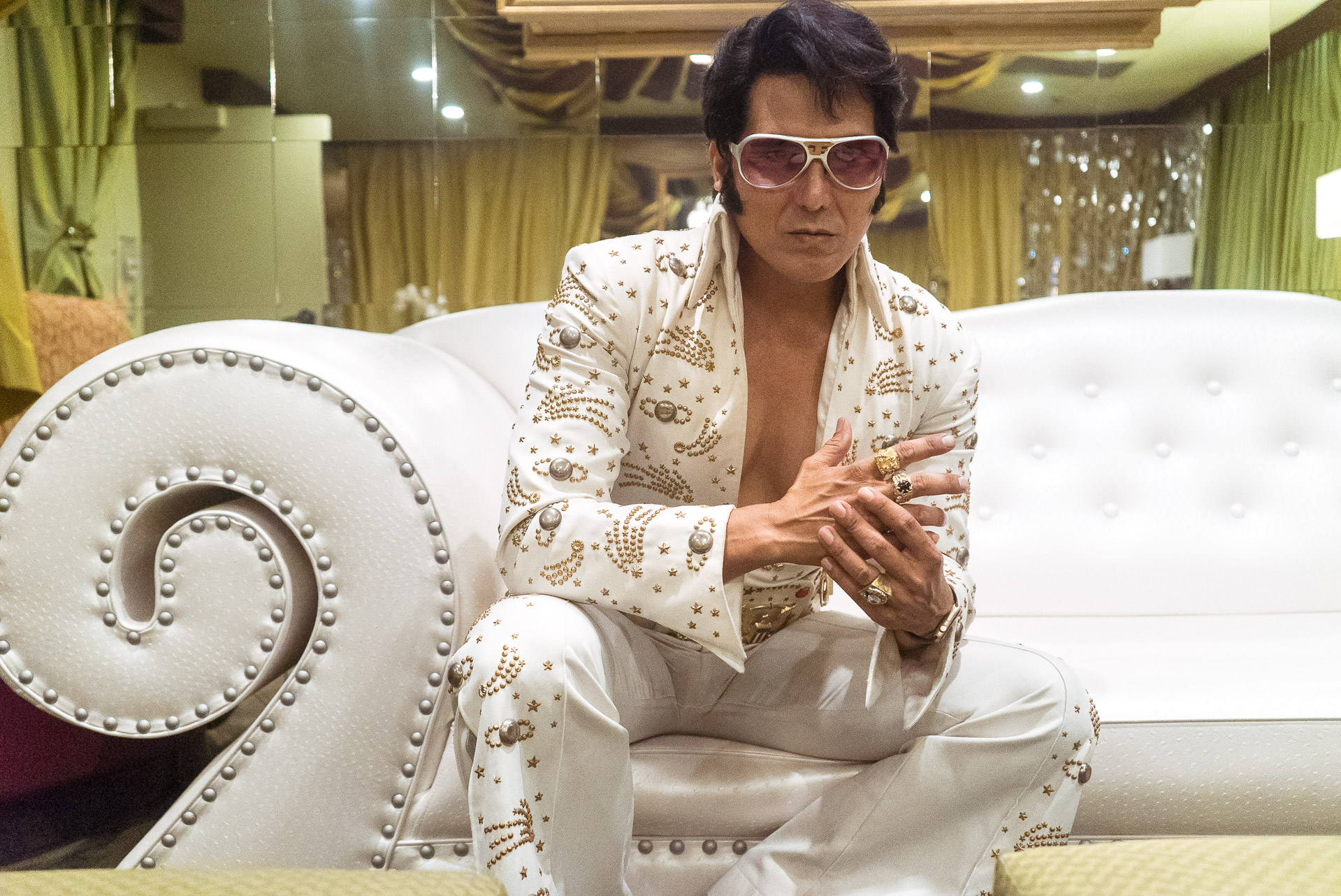 "Primarily, it was the people" claims Johnny Fortuno, an Elvis tribute act who's carved out a career on the Hawaiian Island of O'ahu for twenty-two years. "The people of Hawaii really respected him, and didn't really bother him. He fell in love with the culture."
It's a broad stroke from Fortuno, but he has a point. The 'Aloha Spirit' you hear about in travel brochures and obscure cartoons doesn't really hit you until you land here. 'Aloha' isn't just a word for hello on the island: it's a state of mind grounded in kindness, humility, and pleasantness, which locals take quite seriously. They try to be really fucking nice to each other, basically.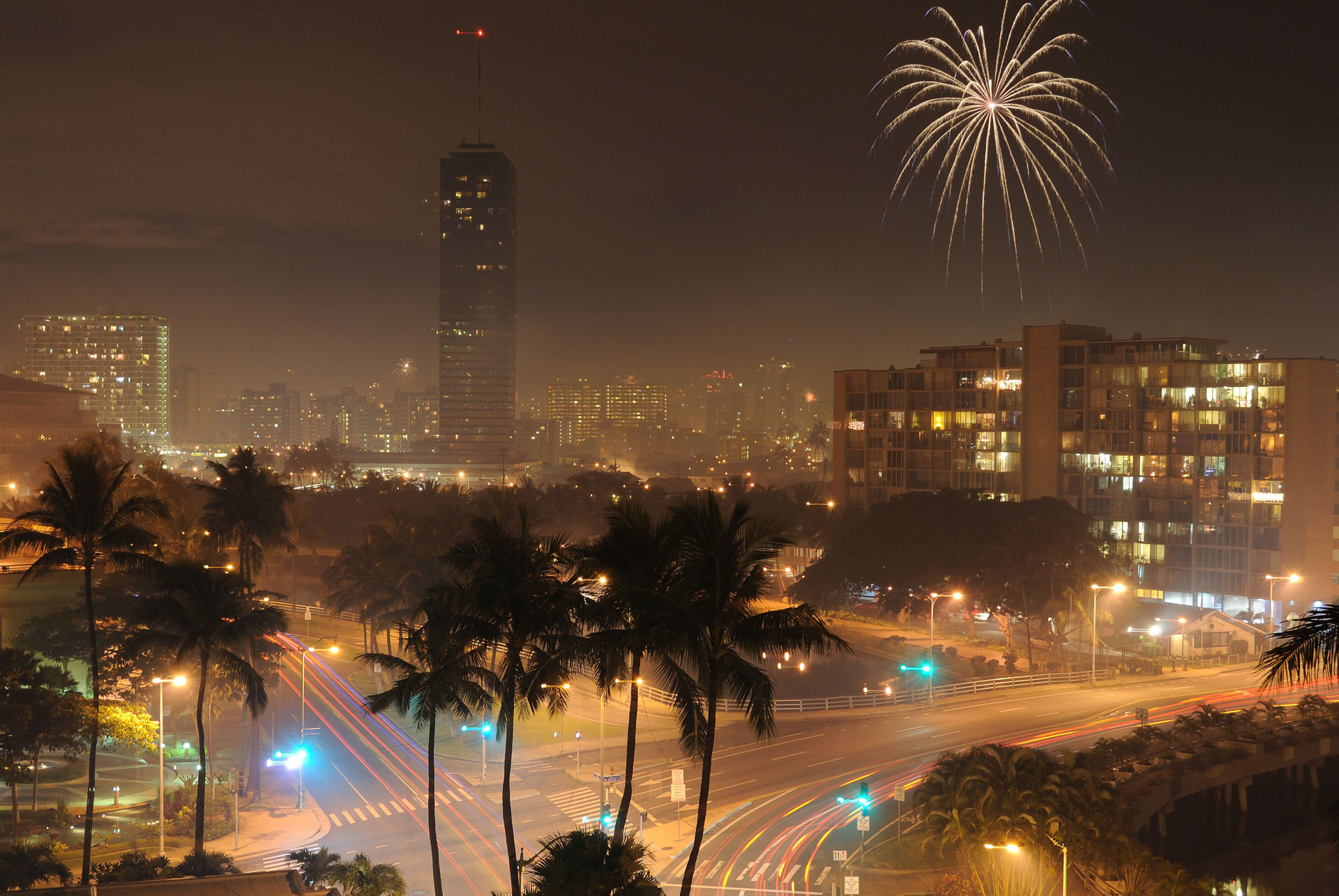 "The atmosphere here is unique. The people are very laid back, reserved - spiritual, but friendly", adds Fortuno.
"He played some big shows here, but it was more about holidays for Elvis in Hawaii. He loved the people, and then it's so beautiful [here] too. Put those two things together and you can see why he spent so much time in Hawaii."
Between 1961 and '66, Elvis made three films in in the region. His most famous was Blue Hawaii: a sugary musical comedy where Elvis, playing a tousle-haired surfer dude & heir to a pineapple fortune, is fought over by two besotted girls. You can imagine the man himself taking long, lounging beach-breaks between scenes, basking in the Polynesian sun.
He only performed three concerts in Hawaii, but each were big occasions. His first gig after completing military service was in Honolulu, garnering lots of media attention, whilst on January 14th, 1966, Elvis performed perhaps his most famous live show 'Aloha from Hawaii via Satellite'. It was the first ever gig screened live on television - a technological inauguration - and was watched by 1.5 billion people around the world. Many observers say he chose Hawaii for this global event, to give something back to the place he loved so much.
Waikiki Beach in Honolulu - the site of the gig, and capital of O'ahu - is quite different than it would have been in Elvis' day. From his favoured hotel room - 14a in the Hawaiian Village Hotel, which you can visit to this day - he would've had a picture of serenity: an island where life moves a little bit slower than the hustle and bustle of the mainland, and the prying eyes of the press are kept at bay.
Honolulu is now heavily developed, so to get a real flavour of the island Elvis loved, you need to head out to its periphery. Here lush, intensely green trees populate steep mountain ranges. Picture the scene in Jurassic Park film where they first arrive in the helicopter, and you've got it. It was filmed here, so that won't be too much of a stretch.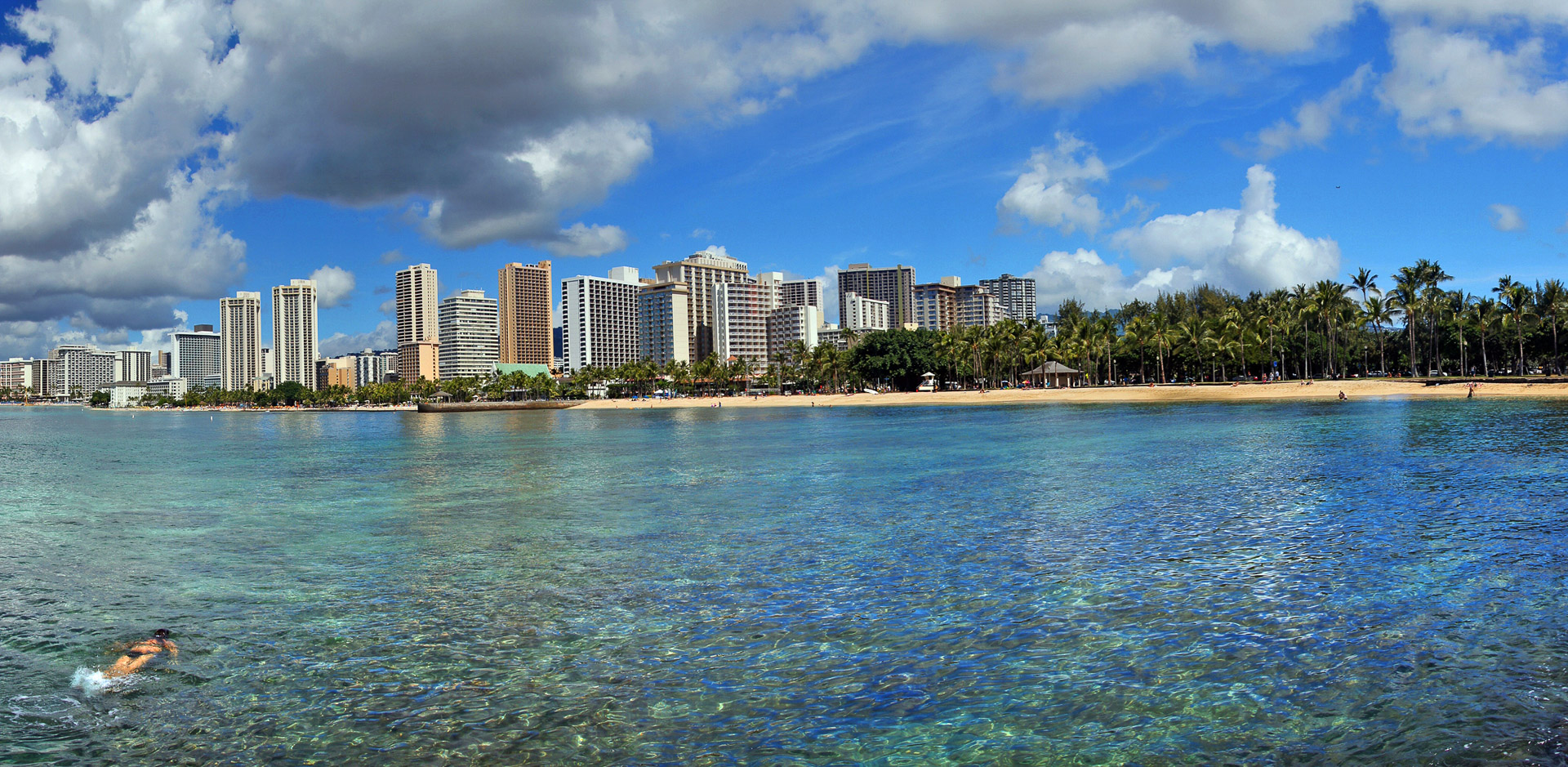 The South East and North Shore were apparently the King's favourite spots, and it's not difficult to see why. Every kink in the road reveals another cove you want to spend the rest of your life in. All in all, Presley spent 20 years in and out of Hawaii, and always left with a heavy heart - fittingly, it was his last vacation, six months before his untimely passing.
Booking under the fake name 'Carpenter', taken from his 1969 film Change of Habit (because you can't be that anonymous in Hawaii), the King would wile his time away playing football on the beach, exploring the coves, and surfing as best he could, with his entourage never too far away. It was his Graceland away from Graceland; the only place on the planet where he could truly relax.
After interviewing Fortuno, I attend the show he performs in, Rock-A-Hula: A somewhat bizarre showcase combining numerous pop stars of the twenty-first century and traditional Hawaiian Luau performance. I'll be honest - it's not great. It's kind of like Disney for geriatrics, but Fortuno excels as The King, and the multiple lurid-blue cocktails on-hand make everything fantastic.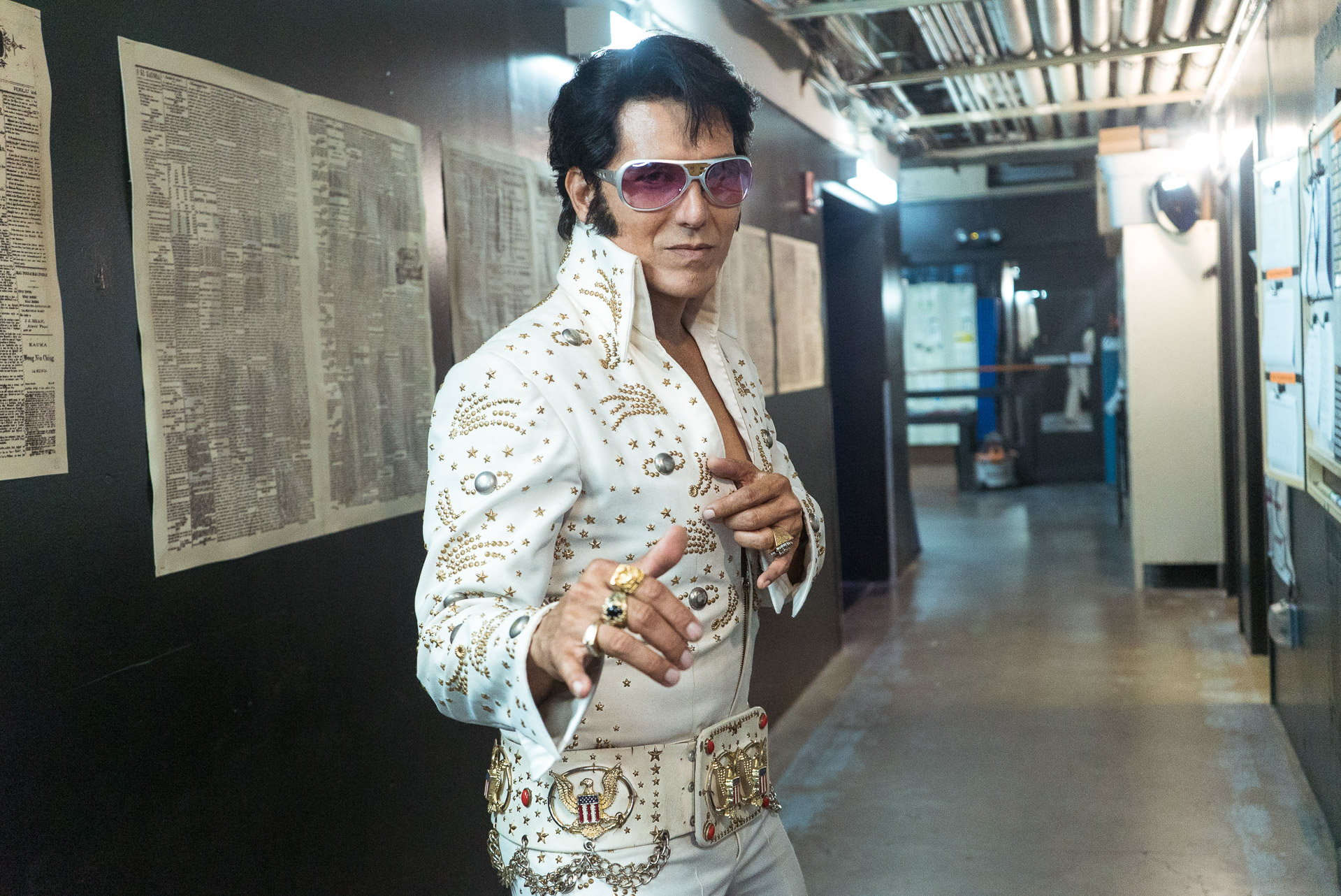 It's been suggested that the people of Hawaii reminded Elvis of his own people in the South of the US. Although there are also stark differences, I can see how people draw parallels between the Southern Hospitality in towns like Memphis, and the Aloha Spirit.
Rumour has it that that Presley eventually planned to move to O'ahu, once his career was over. It never happened, but Elvis' presence will forever be felt in Hawaii, not only through Johnny Fortuno's efforts, but through the places he frequented and of course the eternal mind-scape of everyone that ever listened to his music.
Jonathan Turton is a Liverpool-born freelance journalist, based in New York City. Keep up with him on Twitter.