Blood Stains to Champagne | Vietnam's 'Torture Island' is Now a Luxury Escape
Shaking its former image as a colonial POW camp, Phu Quoc is becoming a hub for influencers and big-spenders
On the evening of October 29, in Emerald Bay in the southeast of Vietnamese island Phu Quoc, the influencers were out in force. So were fashion designer Kelbin Lei's buttocks – shortly after checking into the JW Marriott hotel he posted a sultry shot of him in his hotel room bath with his arse out to his 235,000 Instagram followers.
A few hours later, actress Diễm My (630,000 followers) hit the dancefloor at the hotel's Pink Pearl restaurant: a decadent, cake-pink fine dining venue that is the latest opening by celebrated hotel designer Bill Bensley. Selfie sticks bobbed in time to music from an enjoyably raucous live jazz band, as stuffed peacocks surveyed the scene from the balcony.
"Entering from Cambodia by boat is not permitted, despite the island being clearly visible from the coast. "We can see it, but if we tried to go there by boat we'd get shot," a resident once told me"
Photos of cocktail dresses, enormously luxurious upholstery and very very beautiful people flooded the hotel's Instagram location tag feed. Next to a large statue of an owl standing on a wooden box with fake bird muck painted onto it, I asked a friendly construction company CEO in his 20s what brought him to the launch party. Turned out he was dating Dacey Huynh, runner up of Miss Vietnam 2016 (21,000 followers).
Such Gatsby-glam scenes would have been unthinkable on the island until recently. Long-term residents told me that ten years ago, hardly any tourists came to Phu Quoc: located off the south-western coast of Vietnam in the Gulf of Thailand, and at 574 square kilometres, the country's largest island. Roads were bumpy red dust runs before being tarmacked over in the last decade, and the island's international airport didn't open until 2012 – two years before authorities allowed foreign tourists to visit the island for 30 days, visa free.
These measures were part of the government's attempts to brand Phu Quoc as a luxury destination, and high-end resorts such as the JW Marriott and the InterContinental duly followed. Many more are under construction on the south of the island. Attracted by this buzz, and photos of the island's pretty beaches, this year many media outlets tipped Phu Quoc as one of southeast Asia's next 'big' travel hotspots.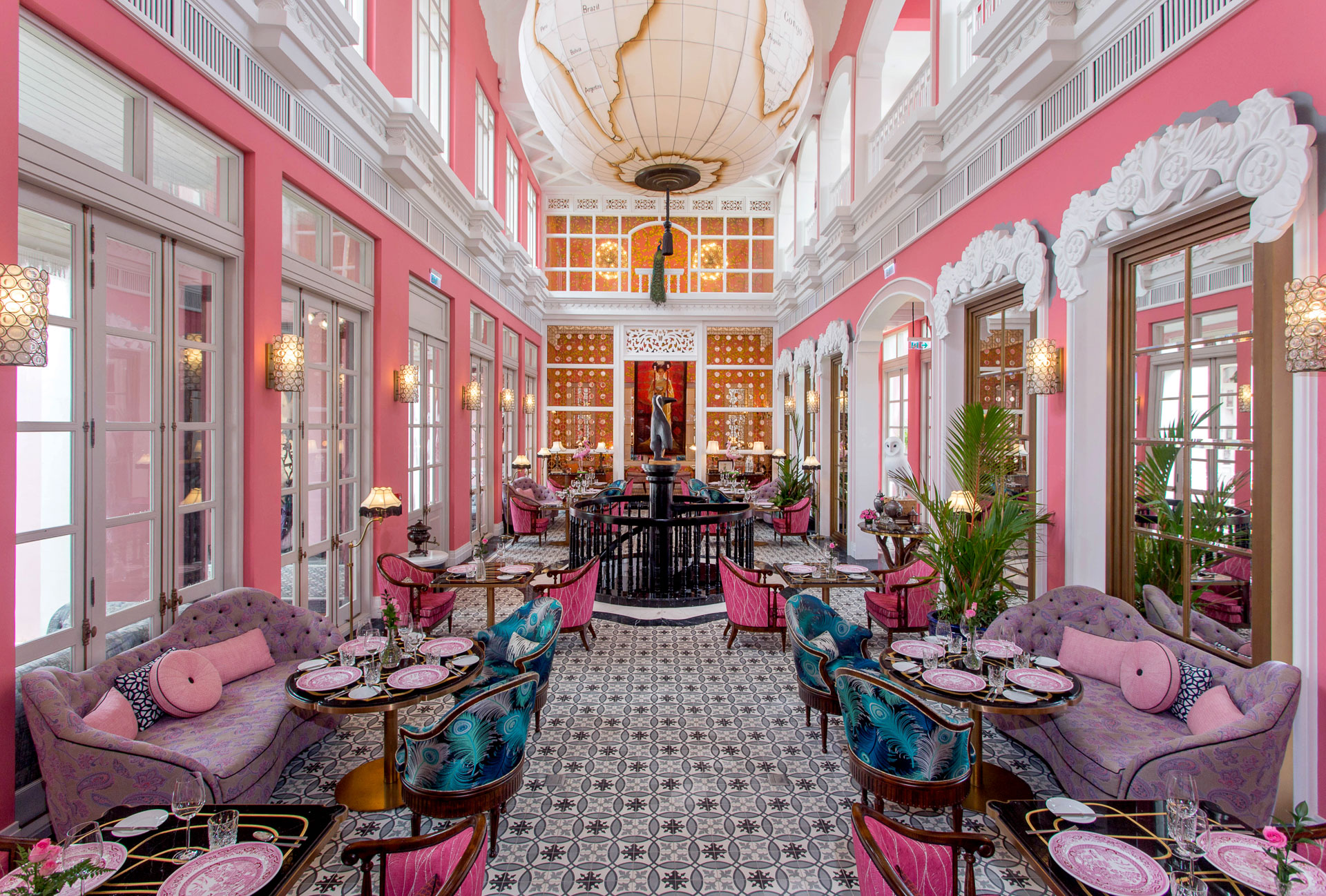 What most guests at these luxe resorts probably don't realise is that Phu Quoc has a history far darker than the brash colour schemes of the Pink Pearl restaurant's walls. "The island was sort of like Alcatraz," said a JW Marriott staffer when I asked about Phu Quoc Prison, which operated under US forces between 1967 and 1975 and was the scene of much wartime torture. It still stands, swathed in barbed wire.
For all the 'Come all ye tourists' attitude, under some circumstances, attempting to enter Phu Quoc could arguably be as perilous as attempting to escape it during the Vietnam War. The island is around 11 kilometres from the Cambodian coast, compared to around 19 for the Vietnamese mainland – making ownership of the island a source of contention between many Cambodians and Vietnamese. Entering Phu Quoc from Cambodia by boat is not permitted, despite the island being clearly visible from the coastal Cambodian town Kep. "We can see it, but if we tried to go there in a boat we'd get shot," a Kep resident once told me.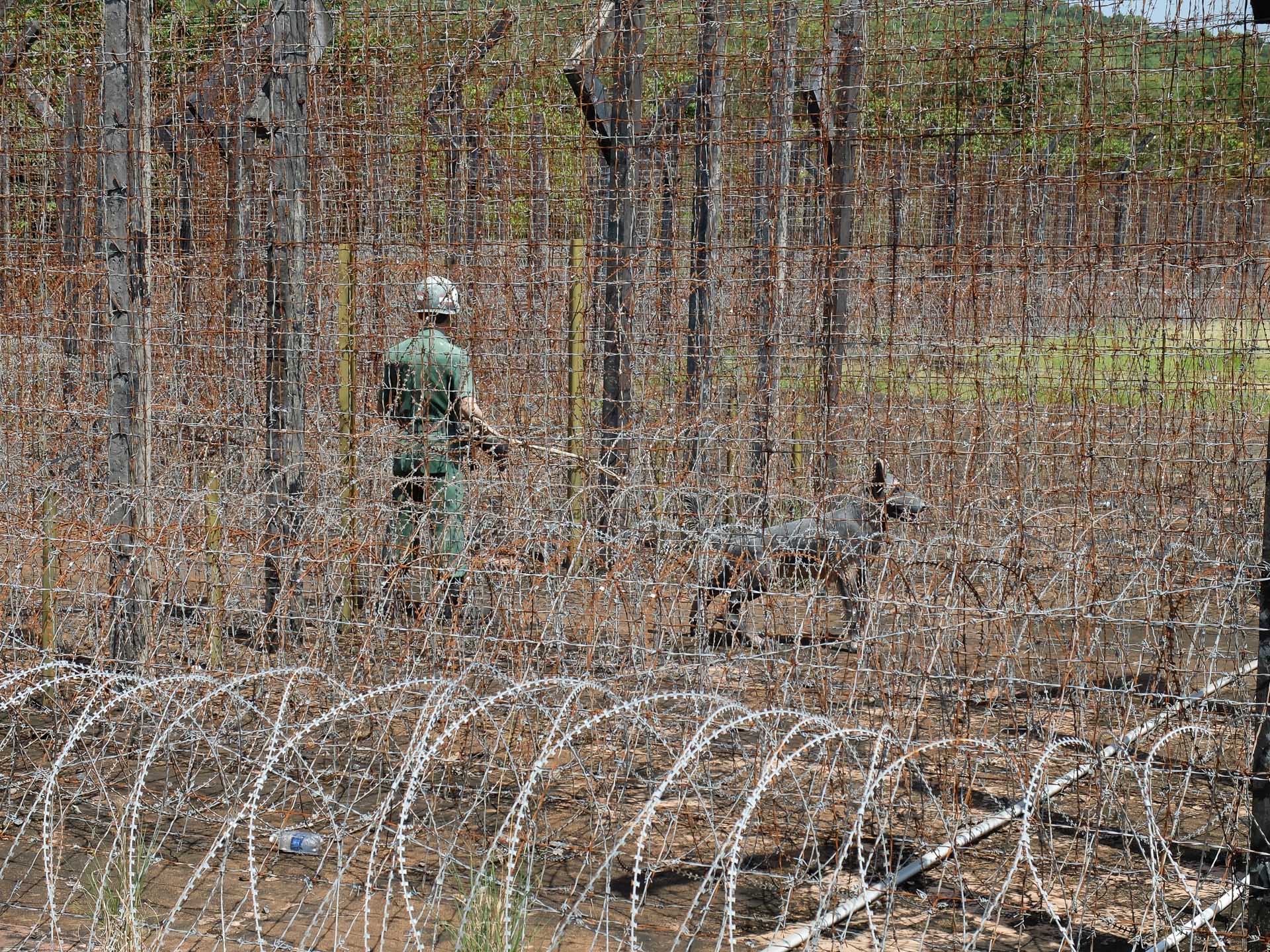 The prison site doesn't represent a hidden history of Phu Quoc – it's on TripAdviser and tourists enter for free – but the contrast between the island's dark past and its new era of glitz is highlighted by it being based just a five-minute scooter ride north of the JW Marriott. Constructed by French colonists in 1954, then rebuilt in 1967-'68 by US troops to imprison North Vietnam communist troops while the Vietnam War raged, it held up to 40,000 prisoners at a time. It became known as one of the most brutally torture-riddled jails used in the conflict.
Its trademark torture method, the tiger cage, was depicted on my visit via life-sized models of haggard prisoners in tiny barbed wire cages, exposed to skin-crisping sun. Others showed prisoners having teeth hacked out with sticks, being forced to skin themselves by doing rolly-pollies on spiked metal slabs, and having their penises torched. Mass graves were uncovered on the site ahead of a December 2008 ceremony to lay fallen internees to rest. The mood during my visit was suitably sombre, despite one or two tourists sneaking selfies with models of prisoners disembowelling themselves.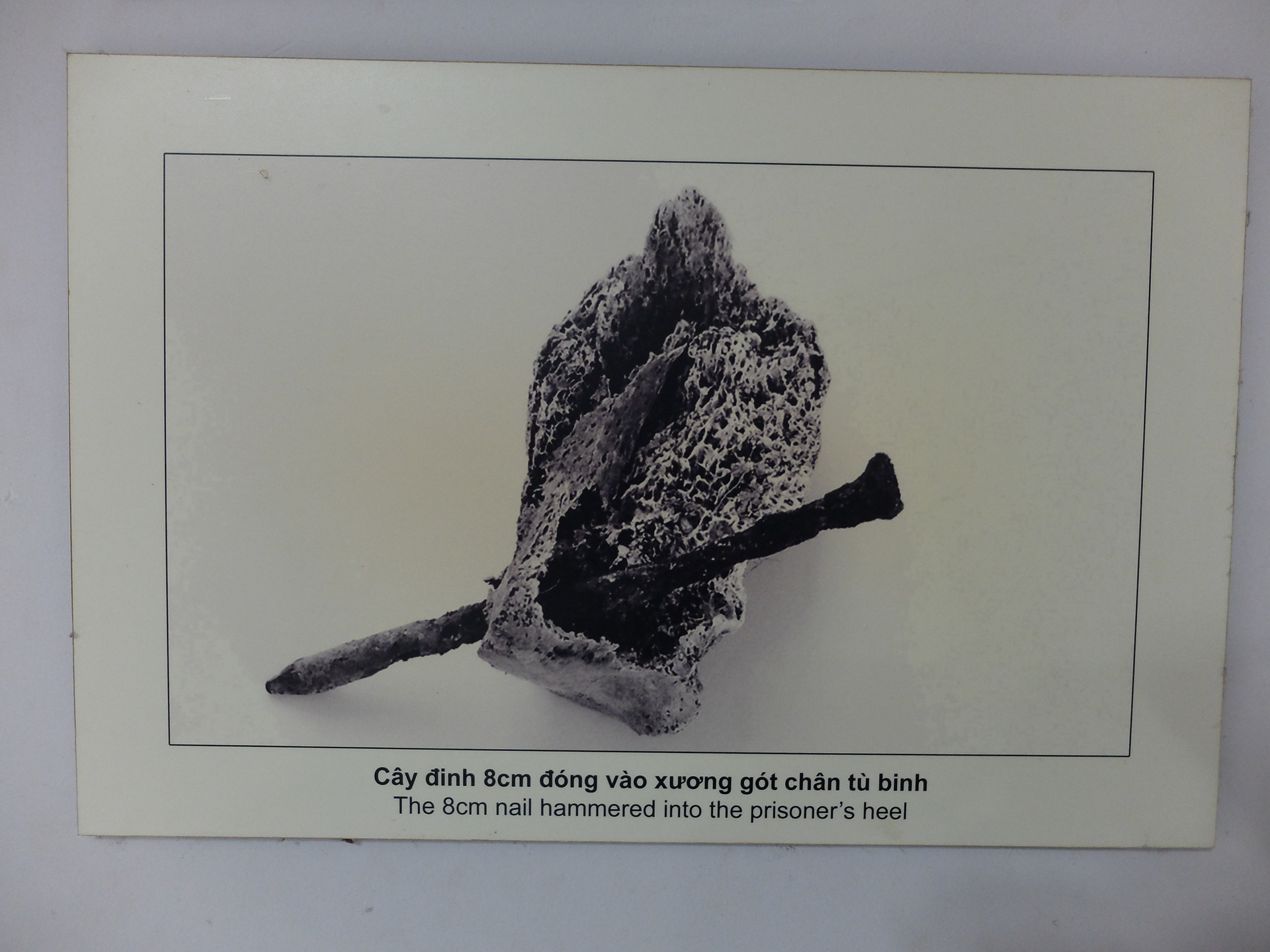 There are non-resort entertainment options on Phu Quoc beyond torture investigation, such as a massive cable car line, diving, and of course the beaches. But beyond those, your enjoyment of the island's major attractions will largely depend on whether things like fish sauce factories and bee farms excite you.
The most interesting addition to the new era of the island, though, is the Phu Quoc Gallery of Contemporary Art: a pristinely cool white-walled venue that seems airlifted from Berlin or Brooklyn. Found among the eco-friendly resorts and hippy huts around Ong Land Beach on Phu Quoc's west coast, it feels brilliantly out of place. Opened last year by a team including the gallery's 26-year-old associate director Hied Nguyen, during my visit moodily coloured charcoal-on-canvas works by local artist Thien Thien were on display.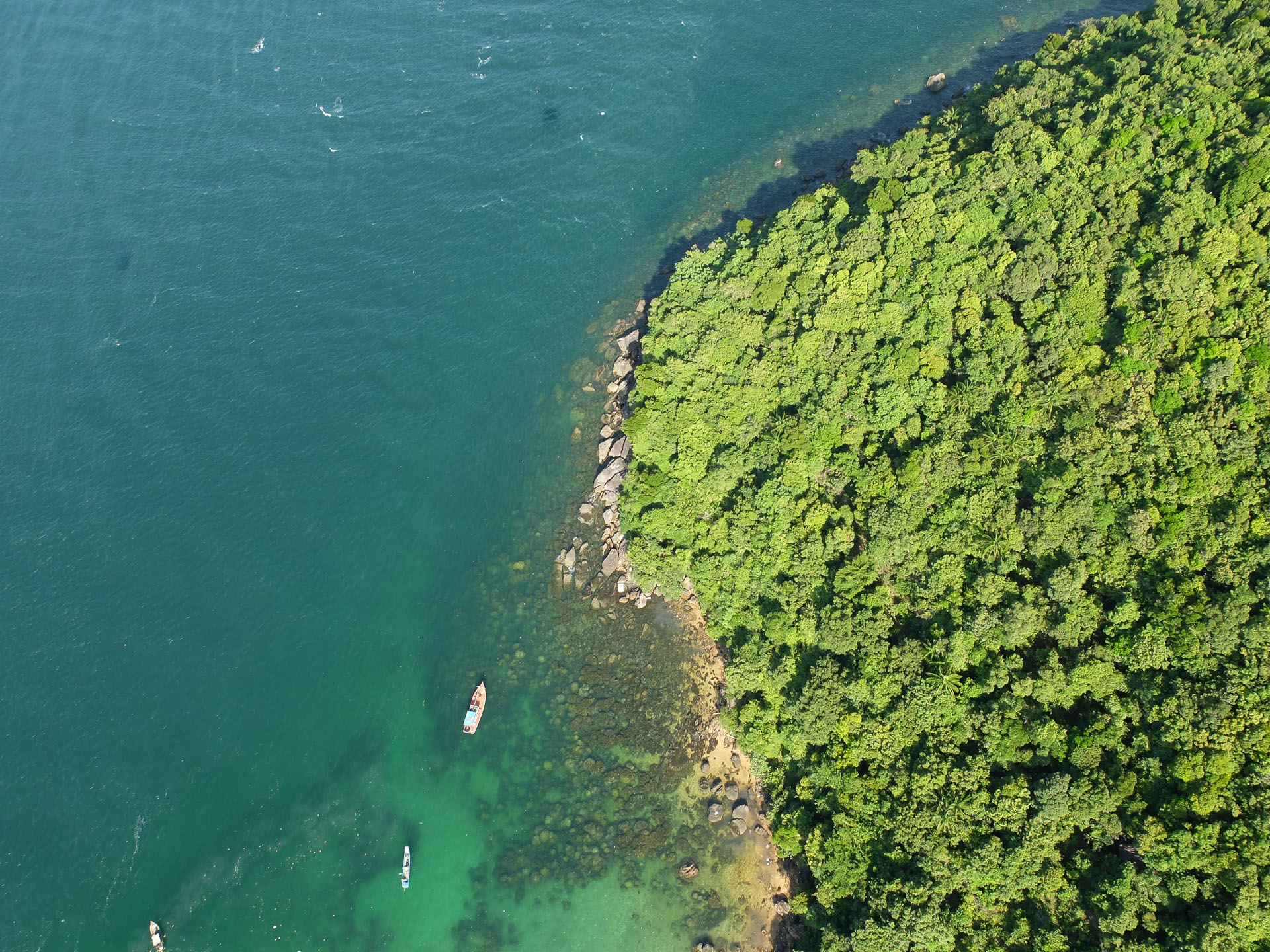 Rare, genuine places of culture in Phu Quoc, such as the gallery, will feel even more unique as the forthcoming resorts in the south – some so large they resemble small towns – continue to sprout. "We've seen many new businesses rising up like mushrooms, but nothing relating to culture," said Hied when I asked why he opened the gallery.

Spaces such as Hied's will be essential to the island, if they are to resist having their future remodelled by swarms of well-to-do influencers and new money. Things have changed a lot in Phu Quoc since the days of the Southeast Asian Alcatraz, and they're changing once again, perhaps too quickly to be caught - is this island paradise about to be lost once again?
Jamie Fullerton stayed as a guest of the Phu Quoc JW Marriott hotel .