Beware the Taco Beast | Meet the World's First Slopeside Street Food Truck
If you're after carne asada in the Colorado Rockies, this snowcat will have you covered
Photo: Holly Mandarich, via Unsplash
A snowcat prowling round the mountain might not sound like the safest of ideas. But fortunately for skiers visiting Steamboat, one of Colorado's most exclusive ski resorts, the creature that's loose on the mountain is no ordinary cat. At the start of this season, they launched the Taco Beast, a burrito-and-beer-dispensing food truck that serves up authentic Mexican fare at 10,000ft.
Moving constantly between four or five pitching spots around the mountain, the Taco Beast offers a delightful range of street food; some with a slight Coloradan inflection (like the sharp, gamey elk chorizo taco).
The snowcat will be at its most active when the trail is clearest and the weather at its most inclement, but a rough patch of snow hasn't been enough to stop this predator in its tracks, as early sightings around the mountain this winter have proved.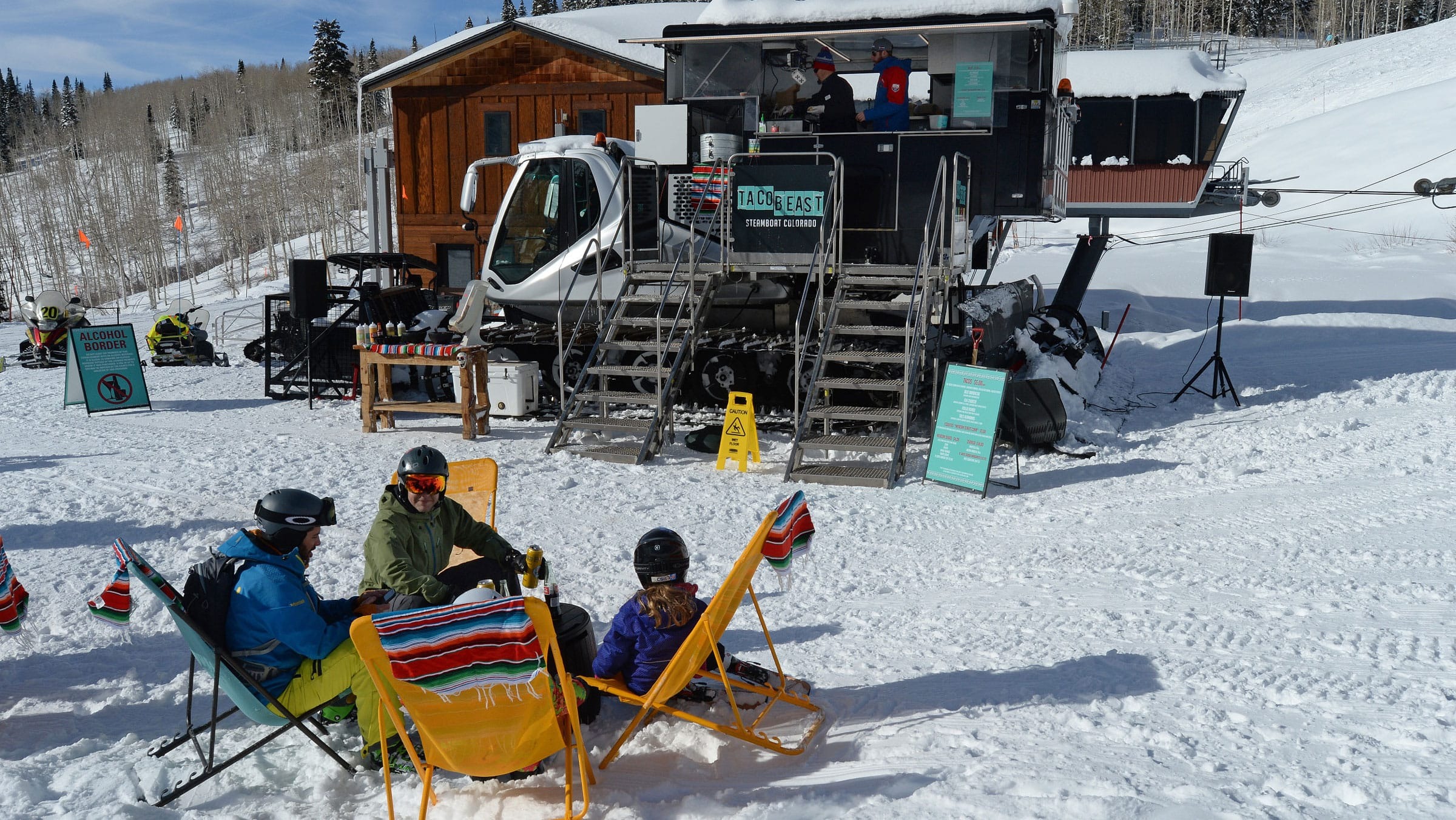 For $4.50, you'll be able to grab yourself a 'trail taco' with one of four fillings: beef barbacoa, the aforementioned elk chorizo, pollo asado, and Tres Hermanas (the vegetarian option, comprising of summer squash, pinto bean, and corn). Alternately, you can indulge in the ultimate Mexican street treat, esquites: an Aztec dish of mature corn fried with onion, pequin chilis, and epazote (a woody, minty Mexican herb), slathered with hot sauce and lime juice.
The Taco Beast also serves up authentic Mexican beer, and Mexican soda, which fizzy drink aficionados treasure due to its use of raw cane sugar, making for a sweeter and more addictive beverage. What more could a tiring skier be after?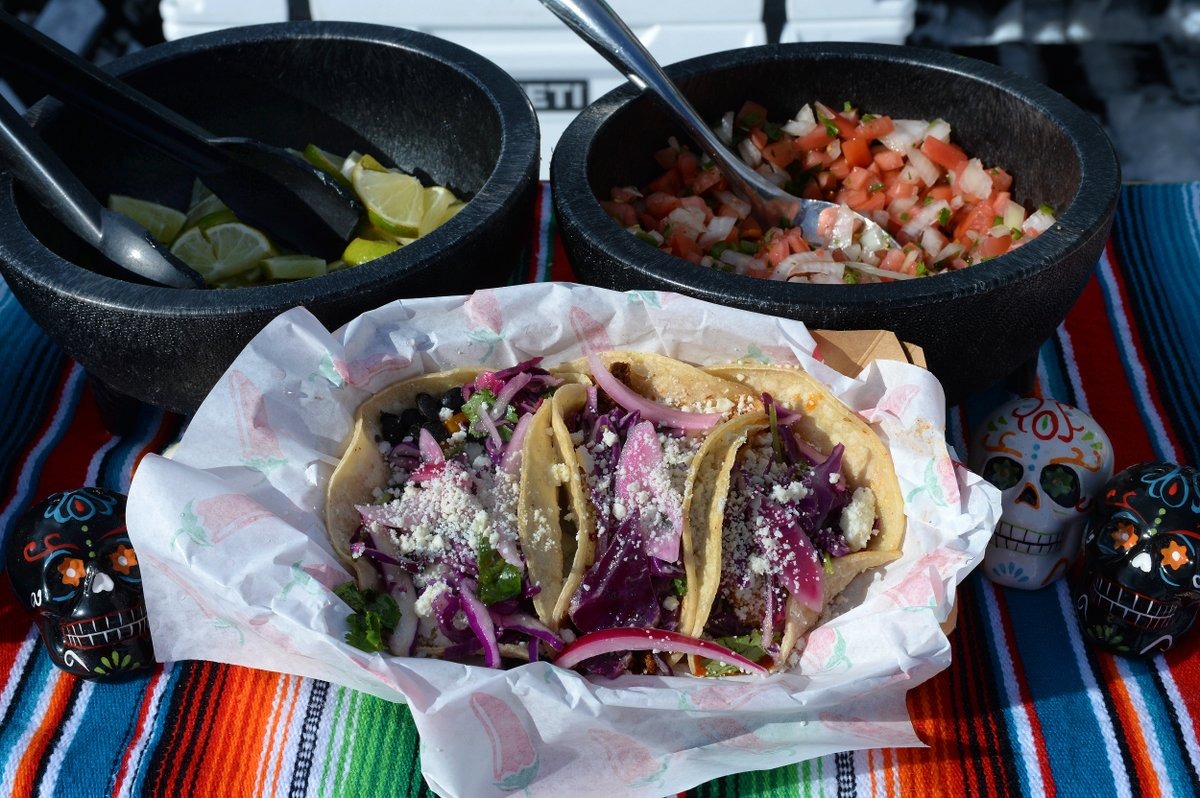 At every outpost, the Taco Beast lays out a set of brightly-painted hammock chairs, which, offset against the thick, snowy peaks, further enliven the experience, giving you a shade of sunshine before your next venture down the mountain.
And unlike any other snowcat you're ever likely to encounter, the Taco Beast can be tracked - either through the Steamboat Dining Instagram page, the Taco Beast's Twitter page, or their appointed #TacoBeastSteamboat hashtag (although, beware of unconfirmed sightings!). So if you catch yourself with a craving for carne asada in the heart of the Rockies, keep your eyes peeled - the Taco Beast may be right around the corner.