Melting Pot | How an Indian-Born, French-Trained, Danish-Educated Chef Conquered Thailand
Garima Arora is the first Indian woman to win a Michelin star - and did so in Bangkok
Photo: Courtesy of Gaa
In this series, we speak to some of the most talented, bold, and creative chefs on the planet about the cities they hold closest, and the sounds, smells, and flavours that characterise them.
---
Schooled at the Parisian culinary institute Le Cordon Bleu and a graduate of Copenhagen's hugely influential Noma, Garima Arora has undeniable cooking chops. But perhaps more significantly, the 32-year-old's education began as part of a Punjabi family in Mumbai who thought and dreamt of little else but food. Butter chicken and paratha were in no short supply.
Arora now helms Gaa in Bangkok, whose experimental blend of Thai and Indian cuisine this month earned her the title of the first ever Indian woman to win a Michelin star – and one of just a handful at all in the city. She achieved that only 18 months after opening. Using ingredients such as jackfruit and betel leaf, which are common to both countries, the food is playful, soulful, and unpredictable. One course arrives amid the branches of a potted plant; another as a drink in a glass. Tucked away from the city's blaring, technicolour streets, Arora gave us an insight into her life of cooking.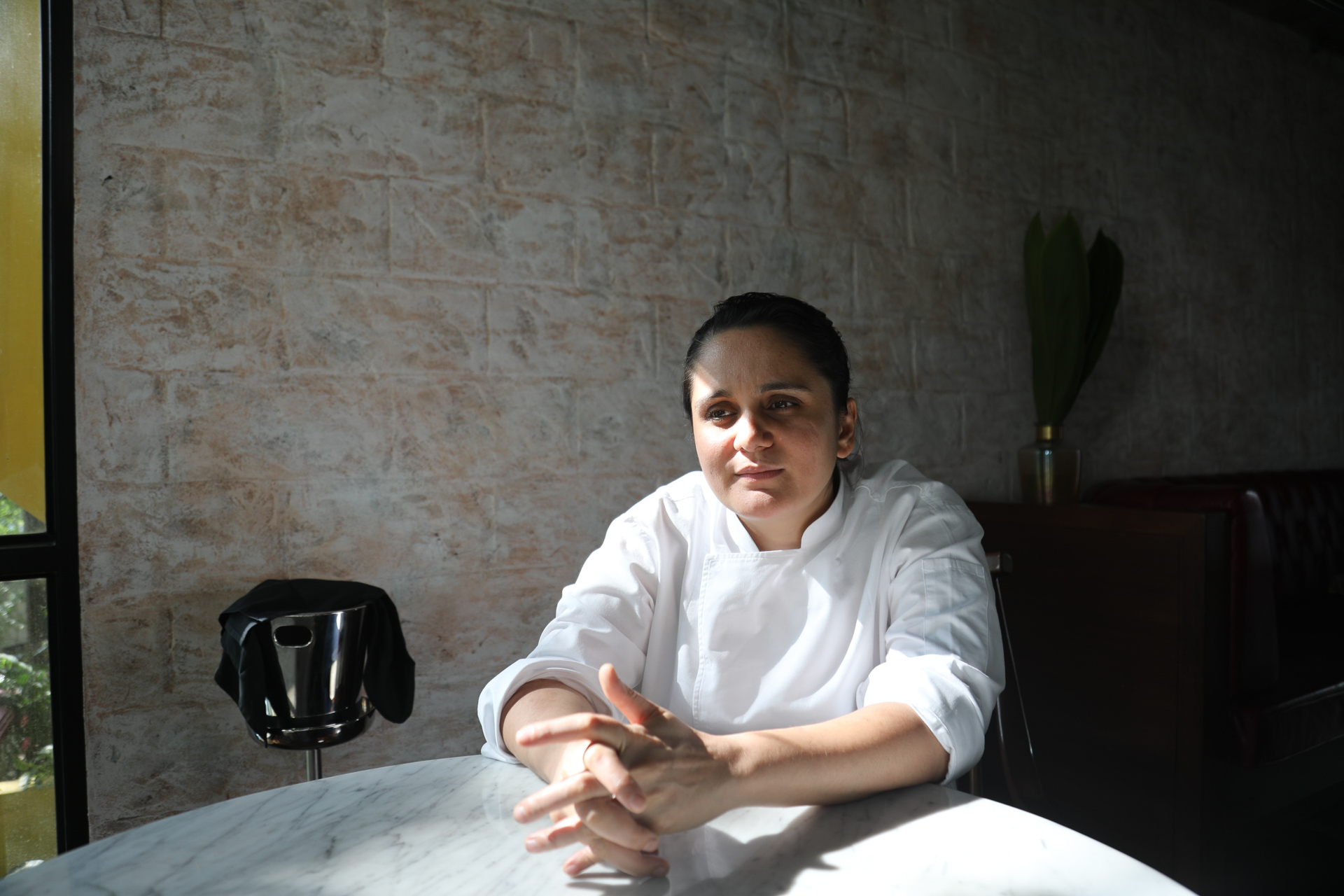 I come from an Indian-Punjabi family. We love to eat. When we're having breakfast, we're already thinking about lunch. When we're having lunch, we're already thinking about dinner. More importantly, it was my dad who used to travel around a lot. He worked in the construction business. He'd come back and cook all of these amazing things like risotto and hummus – imagine, in the '90s in India, when no one knew what these things were! I'd see him in the kitchen and he would always have so much fun. That stuck with me somewhere. Cooking was never a chore for me. It was always fun.
Bangkok has influenced me so much. All my life, I had - professionally, at least - always cooked in Europe. But moving here, this whole Asian balance of sweet, sour, salty, umami, and spice, is something that totally amazed me. I realised how wonderful it is that if you can tweak these things around, and just how wonderful your meal can be when you do. This play on flavour combinations is so important. In Bangkok, it's fun to go to Khlong Toei or Or Tor Kor markets. But you find the most amazing ingredients only when you go into the authentic markets. Prin Polsuk at Nahm in Bangkok, he's hands down one of the most talented chefs I've ever come across. I love 100 Mahaseth too, and I love Err.
I'm definitely not the only Indian woman who deserves a Michelin star. Historically, we just don't have Michelin stars in India, but the cooking is incredible. The whole country has been overlooked. Winning has been crazy, but good crazy. We were right in the middle of a wine tasting here when I heard about it. It felt perfect. I was pretty calm about it, but some of my staff were literally crying. But what I hope comes out of it is that people realise that anyone can do this if you work hard.
The first time I ate at Noma, even before I worked there, changed me. When I moved to Copenhagen, that changed me not only as a cook but as a person. I started looking at cooking more as a cerebral exercise than just a blue-collar job. That's how Noma is. That's how they approach food. It's a very intelligent way to cook. It's reflected even today in this restaurant, and how I cook. I have big plans for the future, but for now we just want to get better at what we do.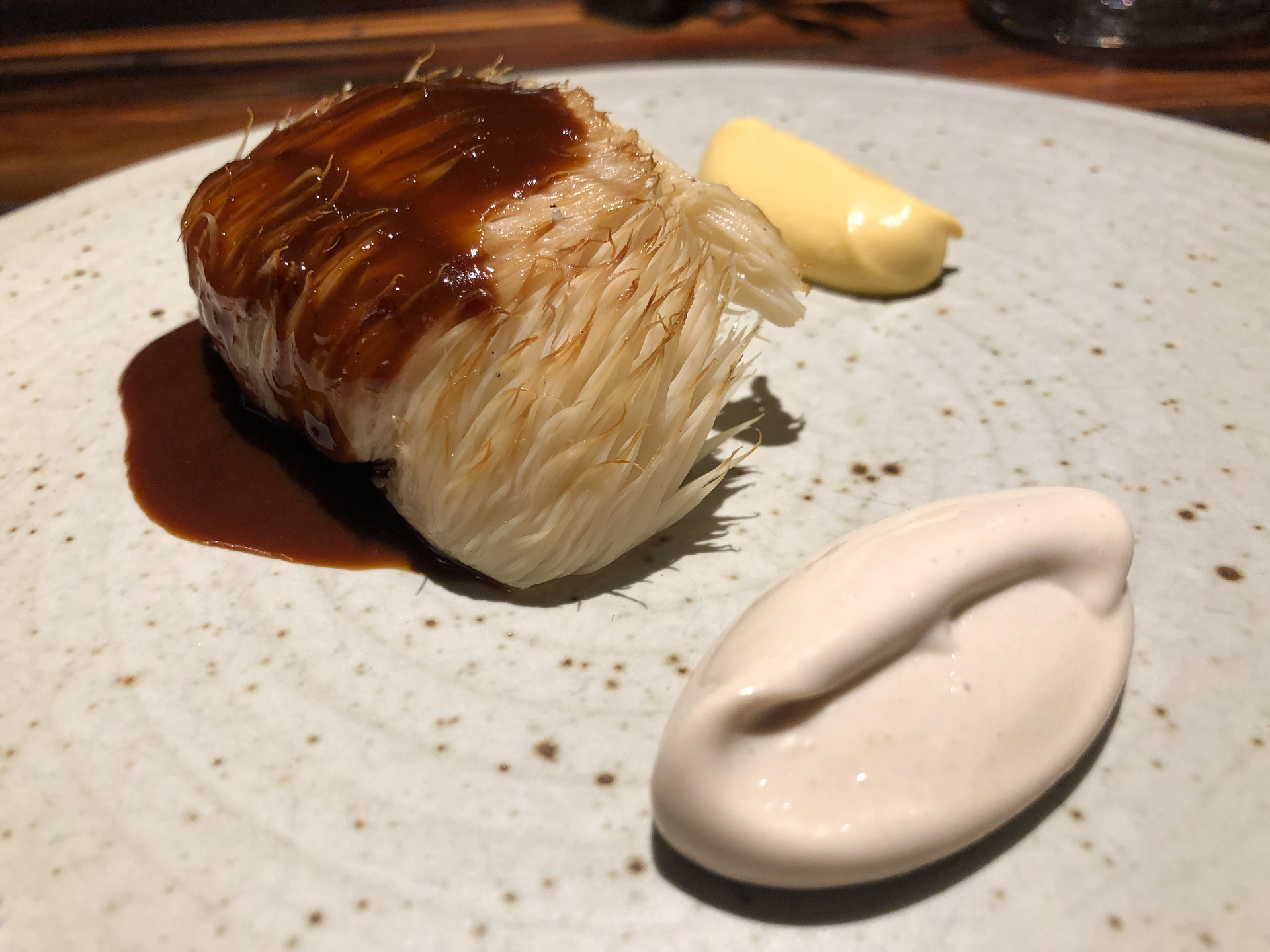 I think my food finds the connection between India and Thailand. It is so rooted in who I am and where I am today: I'm Indian, and living smack in the middle of Thailand. There's one dish we make using jackfruit and roti. In Bangkok, no one eats unripe jackfruit, but in India it's the most normal thing. You make tacos at the table with the roti, along with a bunch of homemade pickles. It's about combining not only technique or flavours, but also cultures. I work almost exclusively with local ingredients and we make our own cheese, butter, fish sauce, and soy sauce. Our plates, cutlery, and pots are locally sourced too. In the same way, it's very important to me that my restaurant is inclusive of the community around it.
Garima Arora is the head chef of Gaa, Bangkok. Follow what they're up to through their website.
Peter Yeung is a roving freelance journalist. Keep up with him on Twitter.
For more chef's perspectives on the cities that inspire them, check out the rest of our My City on a Plate series.