Three Days in Ibiza with Soko
Lose your inhibitions and activate your senses on a sun-kissed journey across the Balearics with French singer Soko
Sponsored content. Created in collaboration with Grey Goose

Orson Welles, in F for Fake, his movie homage to the great art forger Elmyr de Hory, said that "art is a lie; a lie that makes us realise the truth."
If you're a forger with 100 aliases then you know already that identity, like art, is a flexible idea. It is also no wonder that you would choose Ibiza for a home, because in Ibiza, it's always been possible to decide moment to moment who you want people to think you are.
Is it normal behaviour to be nostalgic for an era you didn't live through? I'm thinking of that time on the island in the late fifties, when the first bohemians arrived by boat, and de Hory and friends would meet for breakfast at Ibiza's first ever hotel, the Hotel Montesol on Paseo Vara de Rey. They would mostly cycle everywhere, and have long lunches to discuss Proust and Spinoza. It was a time when there were no millionaires or billionaires and nobody had a surname.
It was exactly the kind of enchanted illusion an art forger with 100 aliases would hope for. The enchanted illusion that everyone who travels to Ibiza in the summer—when the whole island is choreographed for free-spirited laughs—is hoping for.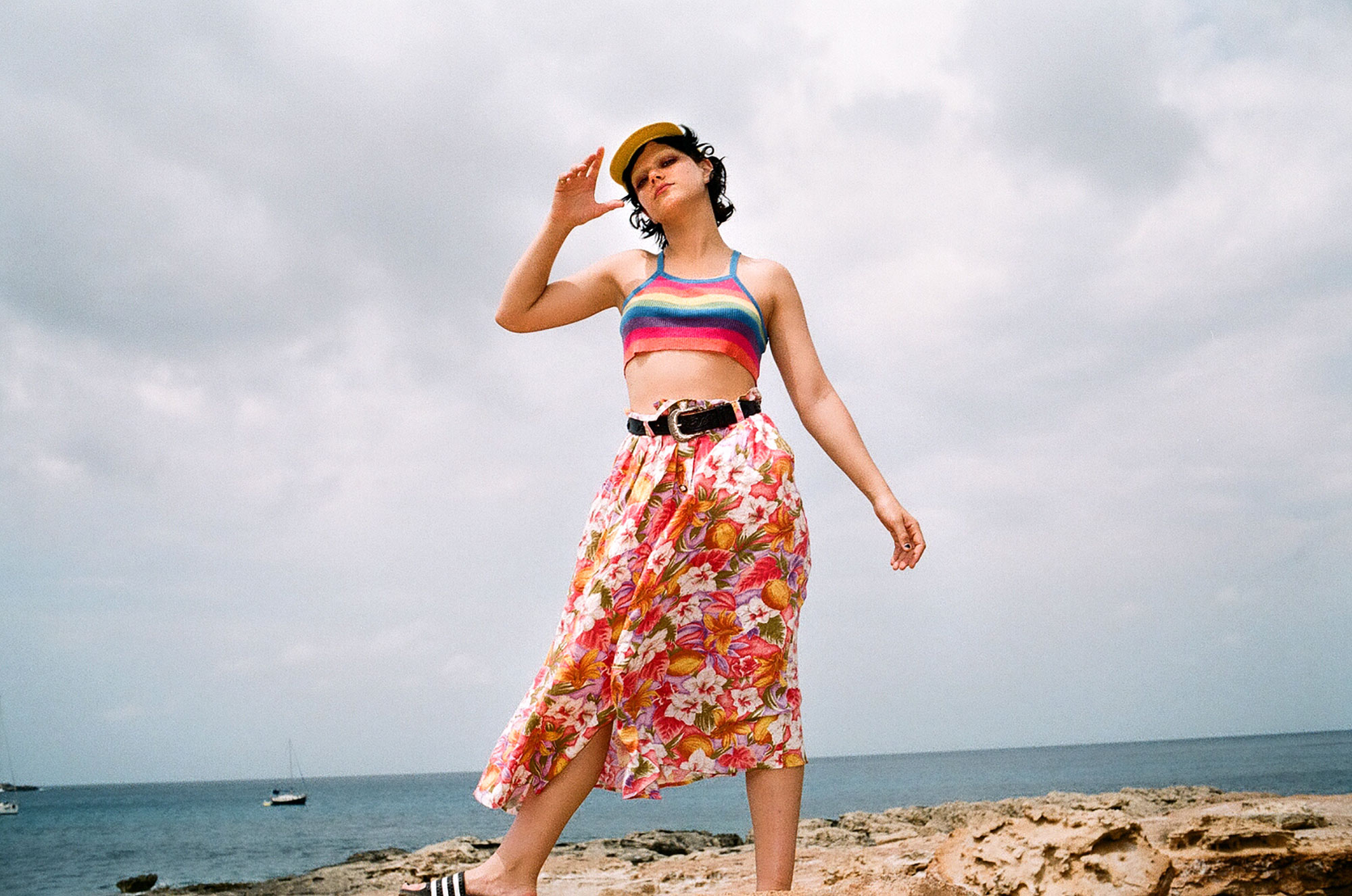 The French singer Soko is coming from LA with her girlfriend Sasha. When we find each other in Arrivals, she and Sasha have already staged a fashion shoot on the luggage carousel. Of course!
If Ibiza lets you create your own reality, it's right that there should be cocktails waiting for us at the apartment. "No ordinary cocktails, my dear," De Hory could have said, because they aren't. These are called Le Presse because they are inspired by French citron pressés. Made with Grey Goose vodka, lemon juice and caster sugar, they arrive in a large glass vessel with a tap, and lemon and mint. It's so hot and they're so cold, and everyone has one, and it's begun.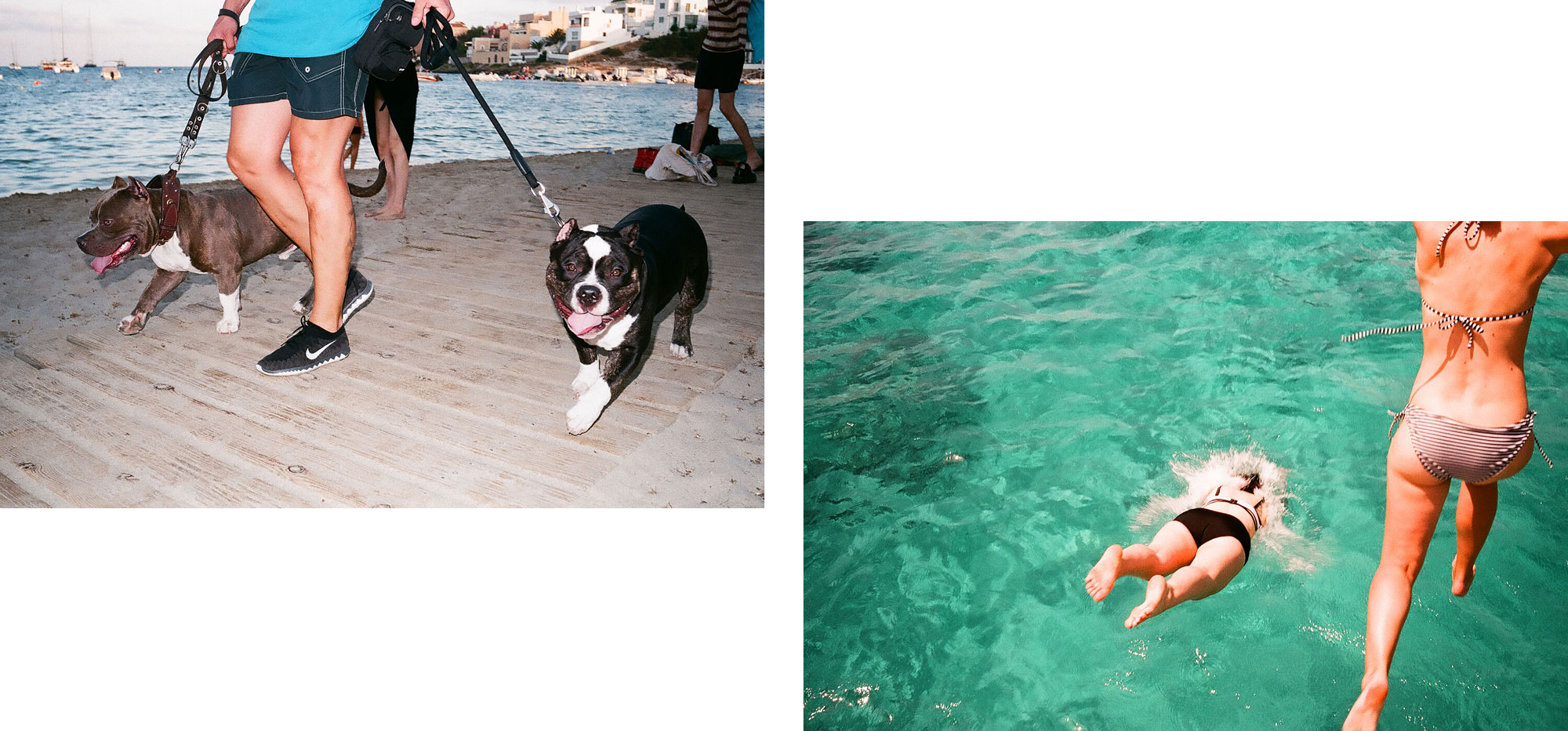 That evening, we cross the countryside, pale green from three months without rain, for a party at the most beautifully excessive house on the island, where there's a trampoline for adults and at the end of a 20 foot infinity pool, a small vegetable garden.
'I don't ever relax,' says Soko, who is always working and thinking, but Ibiza is expert in this. Its first solution: head for the water. Bigger boats, more beautiful beaches, better fun than LA.
Once aboard a motorboat to Formentera, Soko demands control of the ship and the airwaves. "She turns so well," she says like she builds boats for a hobby, when the driver lets her have her moment at the wheel. Boom boom Balearic beats are replaced by Sonic Youth and the Smiths. She and Sasha wail karaoke to an Angel Olsen song, and tweet the video to Olsen.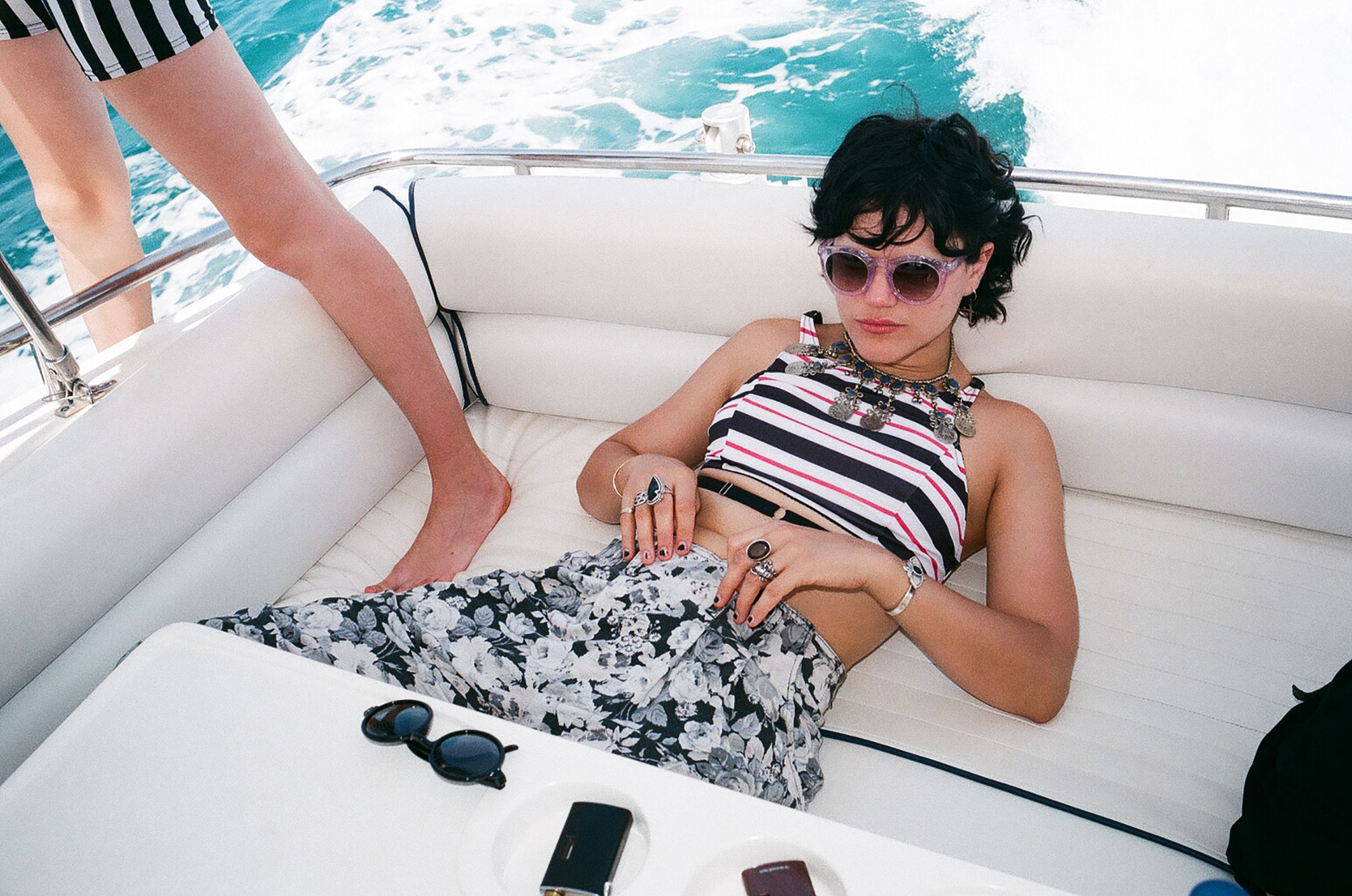 Boom boom Balearic beats are replaced by Sonic Youth and the Smiths. She and Sasha wail karaoke to an Angel Olsen song, and tweet the video to Olsen.
"I like people with things to say," says Soko. "I take it as someone's soul. It helps me escape my own reality."
What I remember, from being a kid, is that special kind of hungry you get from swimming in the sea. Beso Beach is a beach restaurant with that shack feeling; only you need to have arrived, less democratically, on a private boat and booked weeks ahead. We eat giant plates of risotto and drink a delicious cocktail called Le Grand Fizz—Grey Goose vodka, St Germain elderflower liqueur and soda—mixed up by a glamorous French mixologist called Ludo. We drink them in enormous wine glasses and decide that from now on, we will only drink cocktails that are delicious and in enormous wine glasses, and this will be our life.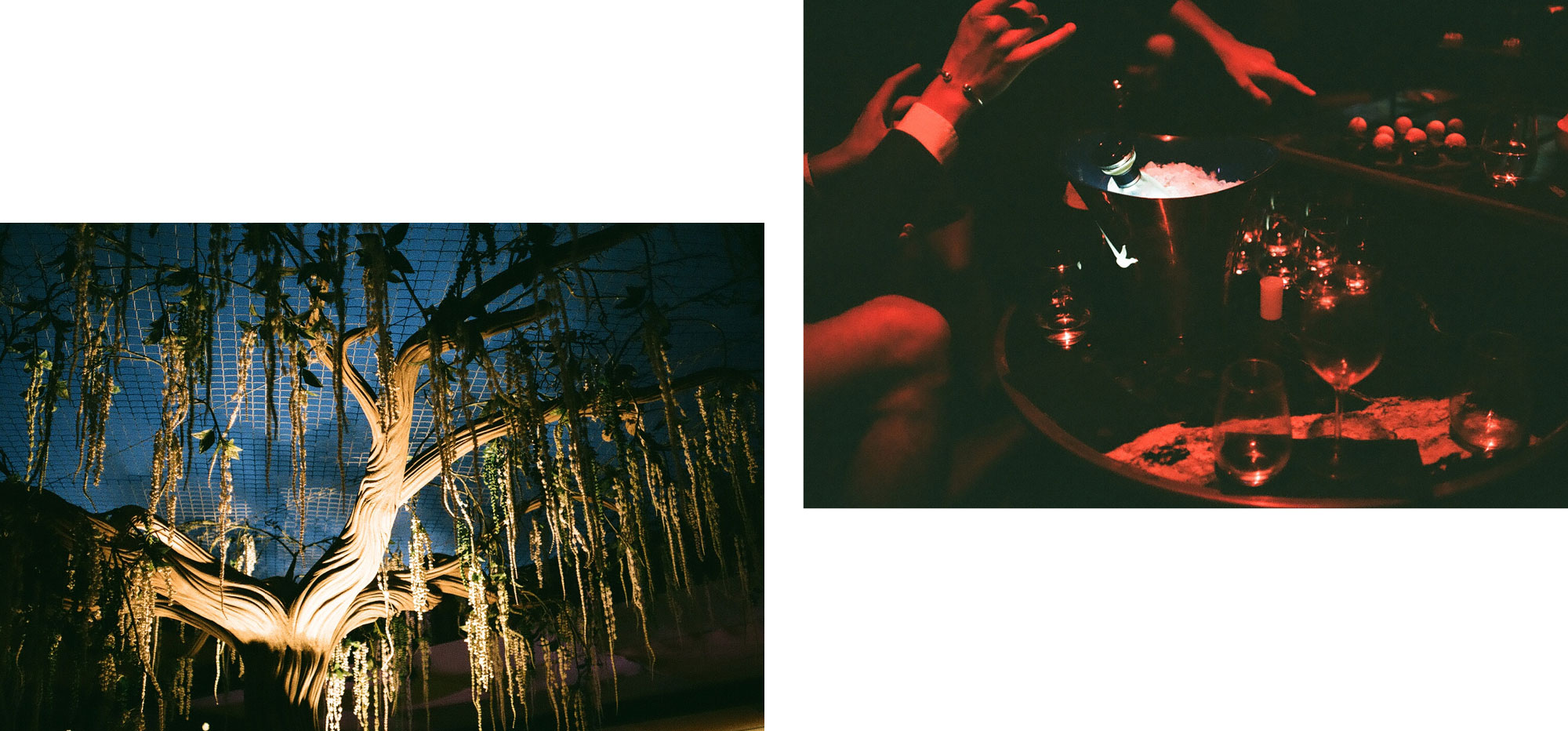 Afterwards, we cut the engine on a piece of coastline where tectonic shifts have made the rock buckle like a stack of collapsed marshmallows and Soko tries to teach Sasha to dive.
And we let it feel like perfect because we know that everywhere in Ibiza holds the promise of an even better paradise. Sunset Ashram at Cala Conta beach or Benirras, where they have the drumming on Sundays? But you can't be in every sunset spot for sunset.
We swerve David Guetta's F*ck Me I'm Famous at Pacha. There's a party to celebrate an exhibition by artists Douglas Gordon and Tobias Rehberger about Ibithan hedonism and who you end up as afterwards.
On the way we get lost. Finally at the old finca somewhere near the middle of the island, everyone is wearing t-shirts that say 'nobody knows I'm a lesbian', ("but everyone knows I'm a lesbian," says Soko putting on the t-shirt, although in truth, she's been known not to be).
A man is balancing a tumbler of wine on his head: "It's such a paradox, because I'm the clumsiest person ever and I can really do this," he says, like he's found his vocation (a wine tumbler juggler.)
Historically, new ideas often reach Ibiza first; the island reinvents itself without explanation. In the 1950s, it was hippies at the Montesol. In the eighties, it was ecstasy. Now it's entering a future incarnation, a Silicon Island of permaculture farms, digital incubators like Radical Business, and social entrepreneurialism. Peyote parties, tantra palaces serving vibrational food and alternative bat mitzvahs. Getting the clever back.
Next day, when Soko asks, "What are we going to do for another best day of our lives?" Someone says they know about a party on a farm.
A woman called Mashanti Loesch has rescued 30 Berber horses in Morocco, and brought eight of them to Ibiza to start a charity, Maluhia Healing Horses. Amongst the almond and fig trees, there'll be equine healing of human hearts. The party is a fundraiser because it's an idea before its time and they are running out of cash.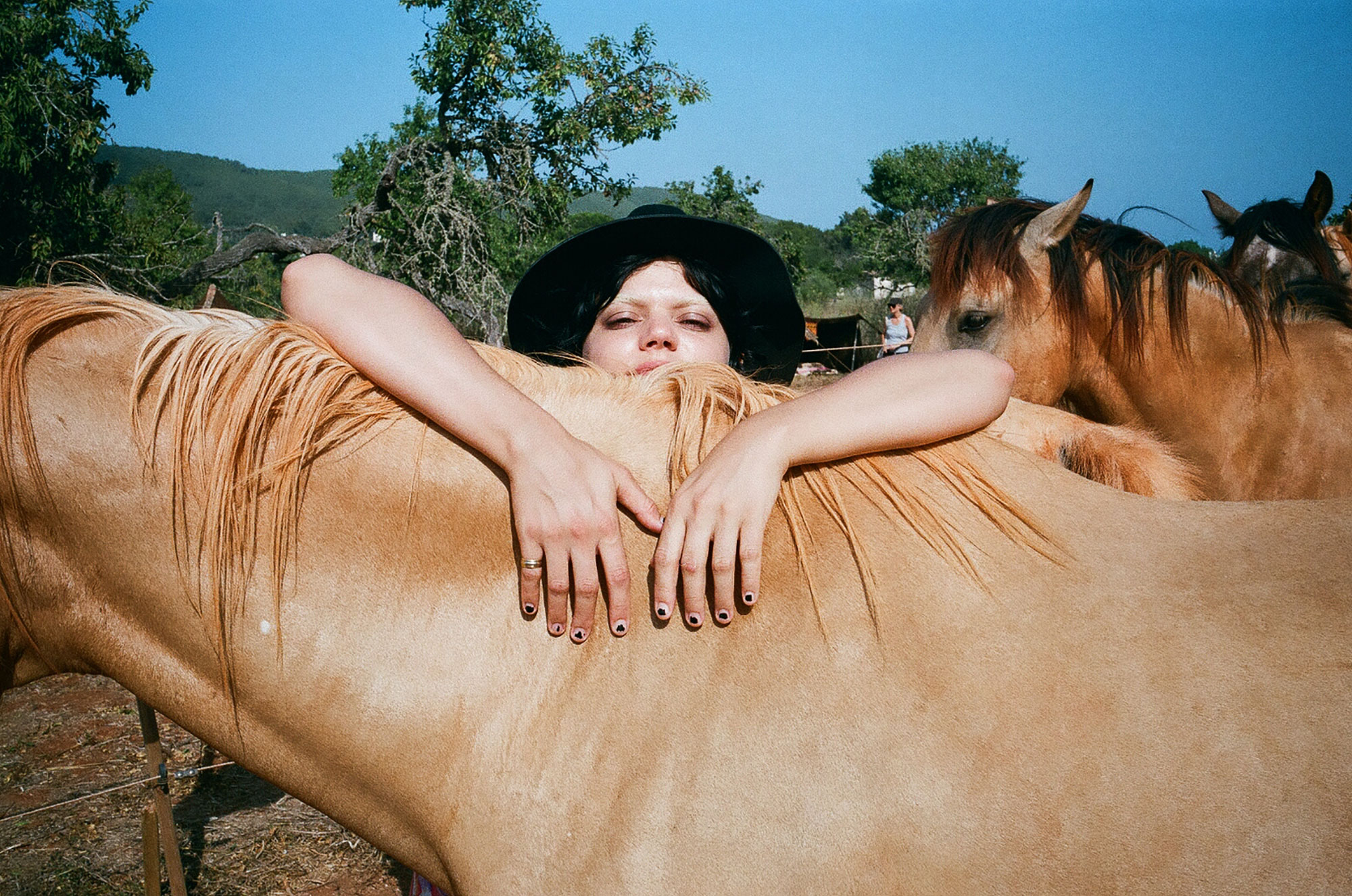 As the day becomes golden, we know that this is the most magical moment of the week and we sing a song for rain.
We head to Heart, the new restaurant project from the Adrià brothers who were behind the famous El Bulli's restaurant. It is a collaboration with Cirque de Soleil. We drink Grey Goose dry martinis and eat purple biscuits that taste like beetroot clouds.
There is squid sushi, oysters and electric frog. Cherries soaked in sake. Olives that begin as liquid and reform in front of our eyes. Food, music, the ghostly shapes of dancers floating amongst the tables. A round of Grey Goose VX sipping shots: 95 percent vodka and five percent cognac. All senses activated at once. The world explodes.
How does a girl who says that her dreams dictate her reality make a place for herself in this dream reality? "I can fit into a squat with punk kids or a big house," says Soko. "It's knowing that you don't belong anywhere but you belong everywhere."
They would have loved her at the Hotel Montesol, where the most stylish thing of all was, like Elmyr de Horay, to master being a somebody and a nobody at the same time.
On S'illot de Rencli beach in the far north of the island, there's a restaurant that does the best paella and we pretend that the local fisherman catch it fresh in nets every morning because "there's something special about the water round here."
We float on our backs with our ears under the surface and the sea sounds electric. Only then we realise that the crackling isn't electricity, it's the sound of raindrops as they hit water, while the sun is still shining down on all of us, and there's even a rainbow.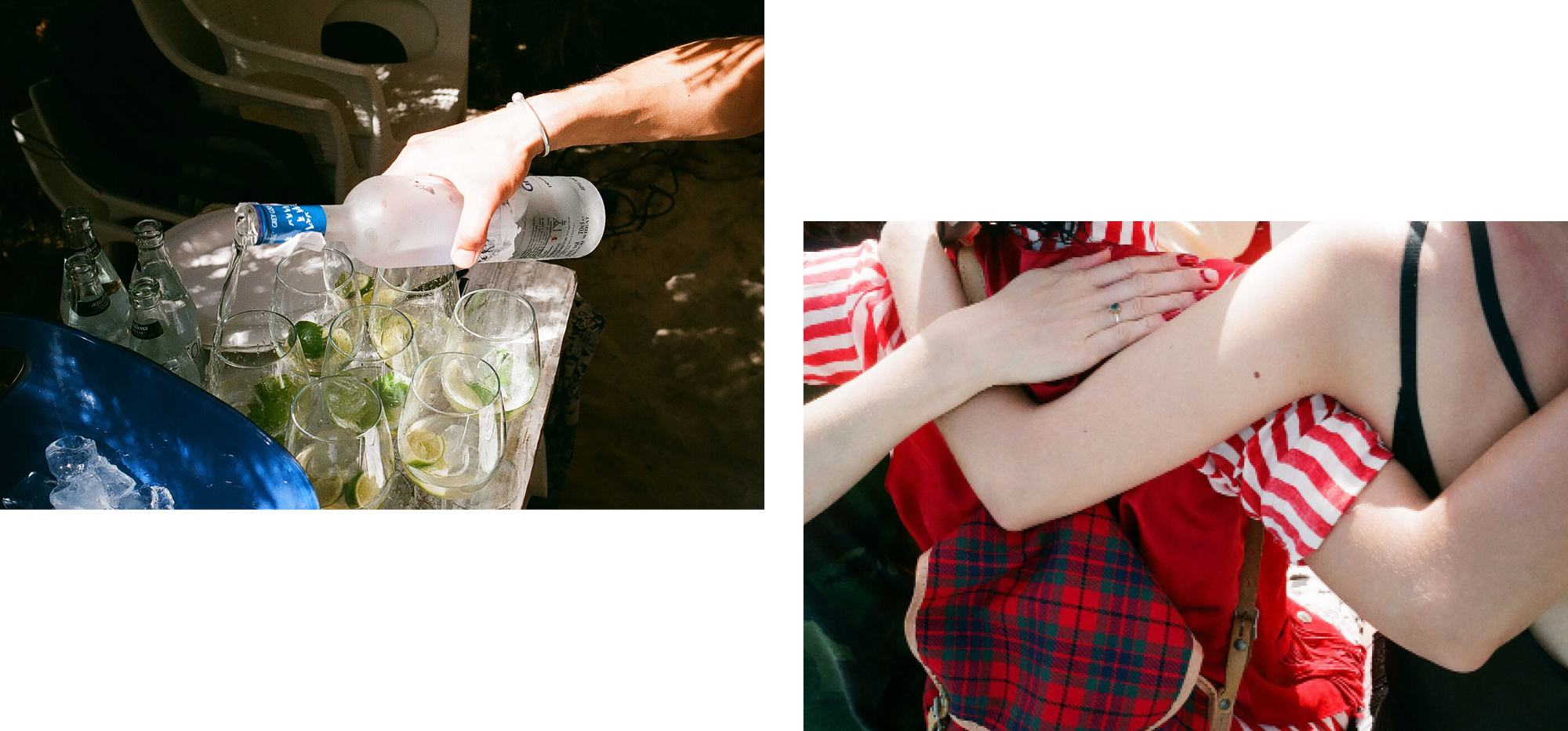 Hire a villa in Ibiza with a bunch of your best friends and enlist Grey Goose's pop-up collaboration with Ibiza Delivers to bring the party to you. For more info, visit ibizadelivers.com/pop-up-party
Drink Grey Goose Responsibly