Best of Berlin | 9 Indie Magazines You Should be Reading
The cultural capital's independent publishing scene is booming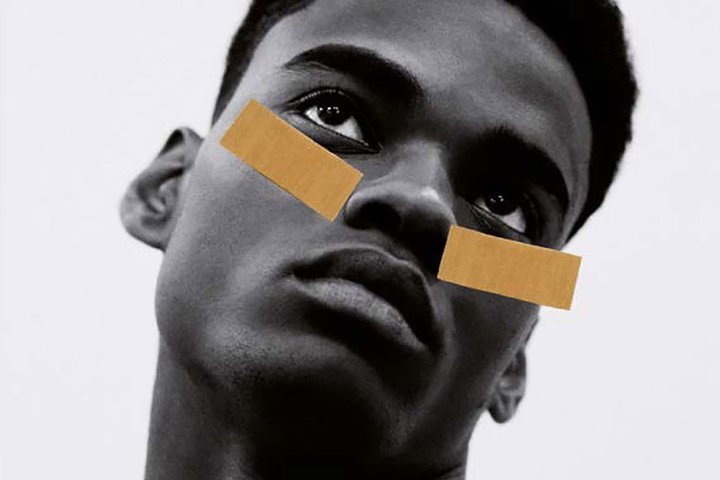 Photo: Πmagazine
There's a power in combining words and images in particular proportions in print that can evoke a wildly haptic, almost hypnotic, sensation in readers. More often than not, this feeling emerges after spending time with pages from independent magazines, which seem to be crafted with more attention, care and invigorating design than bigger, mainstream publications.
While London and New York are usually pegged as independent publishing hubs, Berlin is often overlooked, despite the growing crop of authoritative voices and unconventional formats that have been spawned there in the past couple of decades.
Germany has a rich publishing history and the city's open, counter-cultural ethos has contributed to the increasing number of quality independents, says Berlin-based writer Madeleine Morley, who contributes to magCulture, a website and studio dedicated to editorial design.
"There are other factors, too," she explains, "Shops like Do You Read Me?!, Motto and Pro qm have given titles a local platform, support system and provide a space for like-minded magazine-makers and readers to congregate. Cities without great magazine shops often don't have many great magazines, at least not ones that last."
A number of Berlin-based titles have sustained themselves, while new ones continue to pop up. From offering a lens onto cutting-edge contemporary culture to being "the first true post-tourism publication", here are some indie magazines from Berlin that boast a unique concoction of text and imagery that can stroke the mind and heart in exhilarating ways.
Œ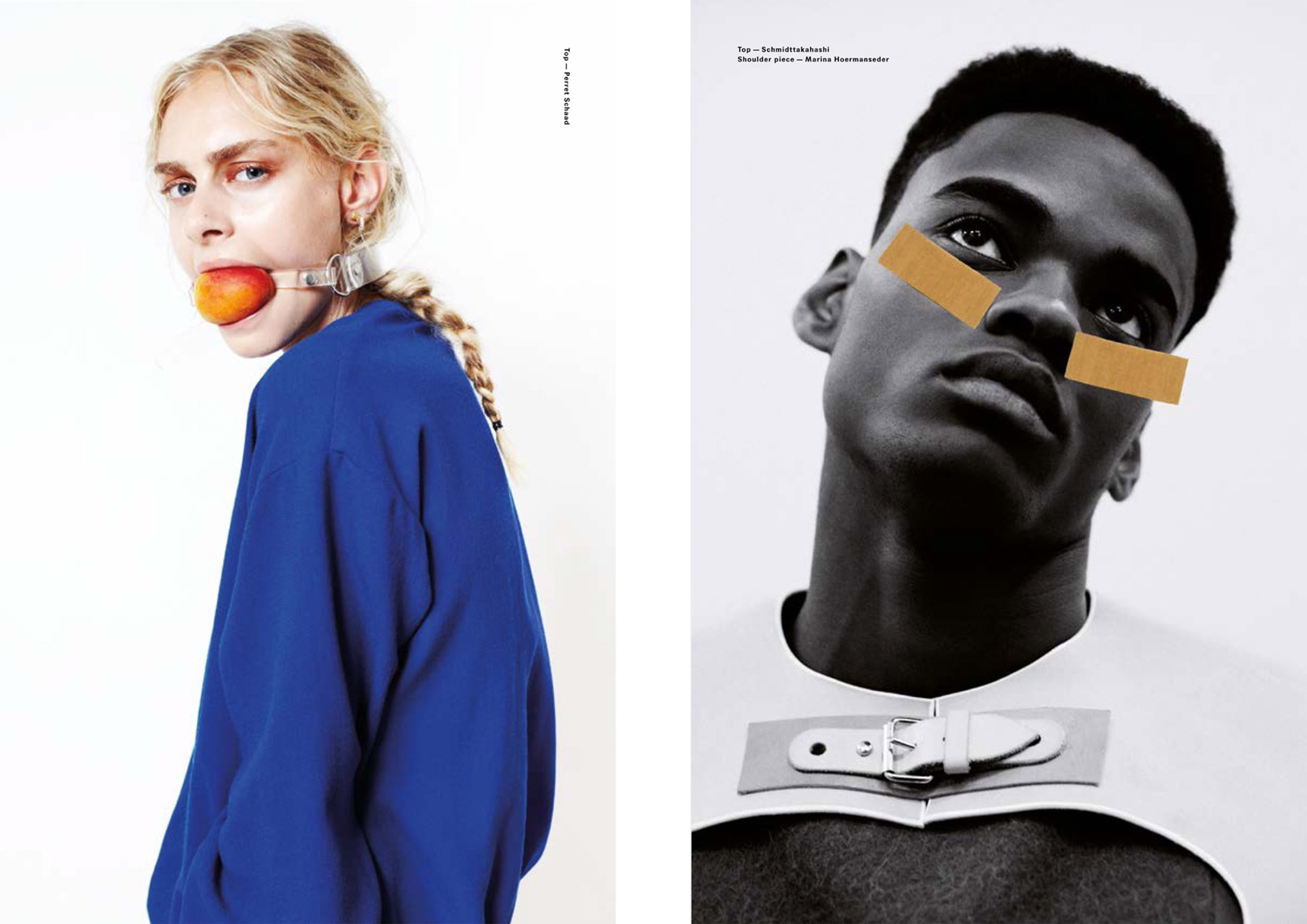 Independent fashion magazine Πcomes out once a year with a series of ten fashion editorials that aims to communicate and reveal what keeps designers photographers, stylists and makeup artists "moving". Instead of keeping up with trends, the mag tells fashion stories purely through imagery.
Fireflies
Published biannually, Fireflies is a magazine centring on film that's part-homage, part-career retrospective, part-symposium. Each issue highlights and celebrates two film directors through a collection of personal essays, interview with the filmmakers and creative interpretations. Created between Berlin and Melbourne, Fireflies hopes to expand the notion of film criticism beyond reviews.
mono.kultur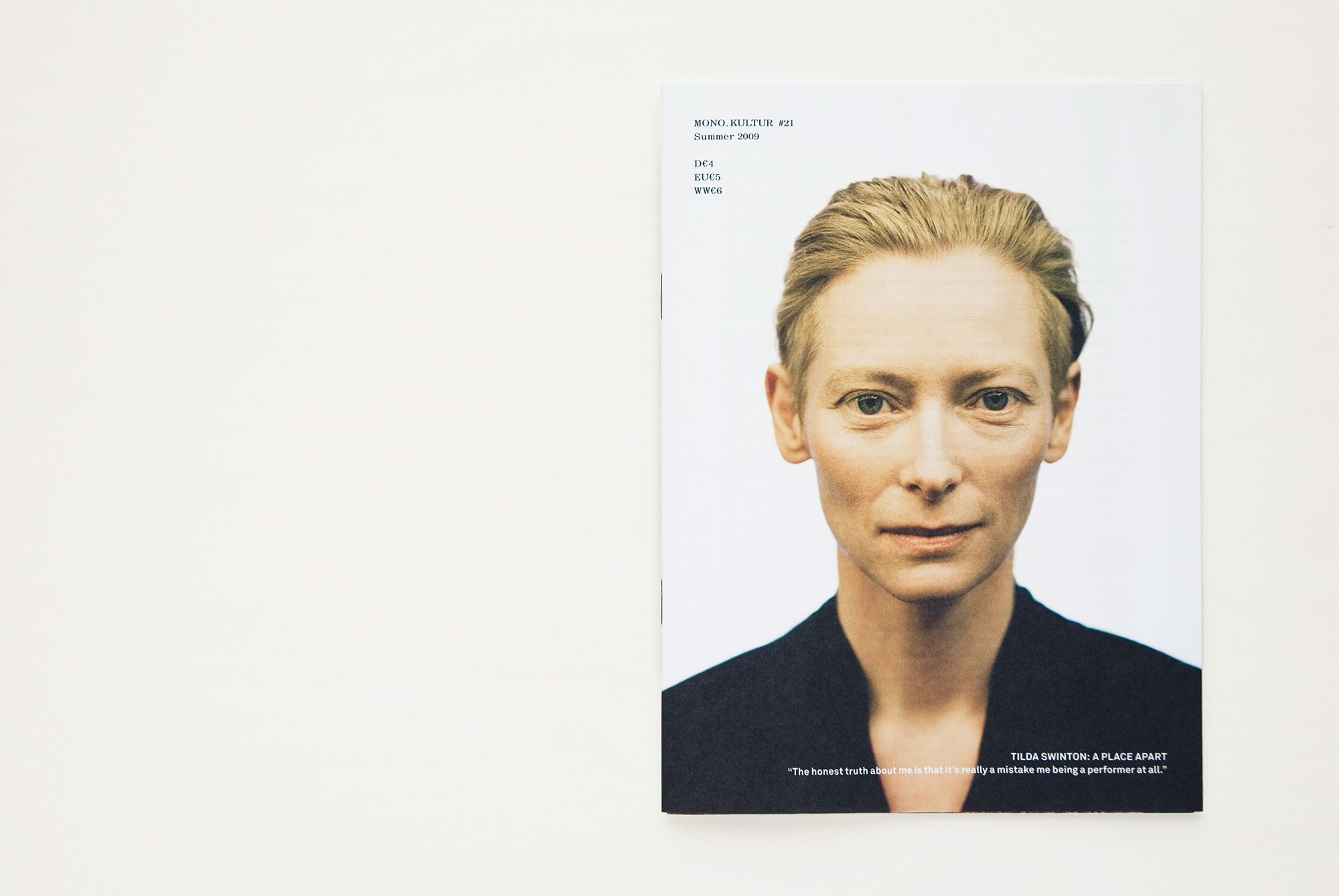 Another independent that has lasted more than a decade is mono.kultur, a magazine founded by Kai von Rabenau that dedicates each issue entirely to one artist and one interview feature. Through impeccable design and an extensive Q&A format, the publication delves into the many facets of an artist's life and work by touching on their background, experiences, process, interests and opinions.
Previously, mono.kultur has featured the likes of Tilda Swinton, Ai Weiwei, Miranda July and Ryan McGinley. What's also intriguing is how the form of the mag changes with each issue: its latest volume featuring British artist Edmund de Waal is structured like an A-Z of notes and ideas, while a past issue spotlighting Norwegian olfactory icon Sissel Tolaas included scent-infused pages.
Flaneur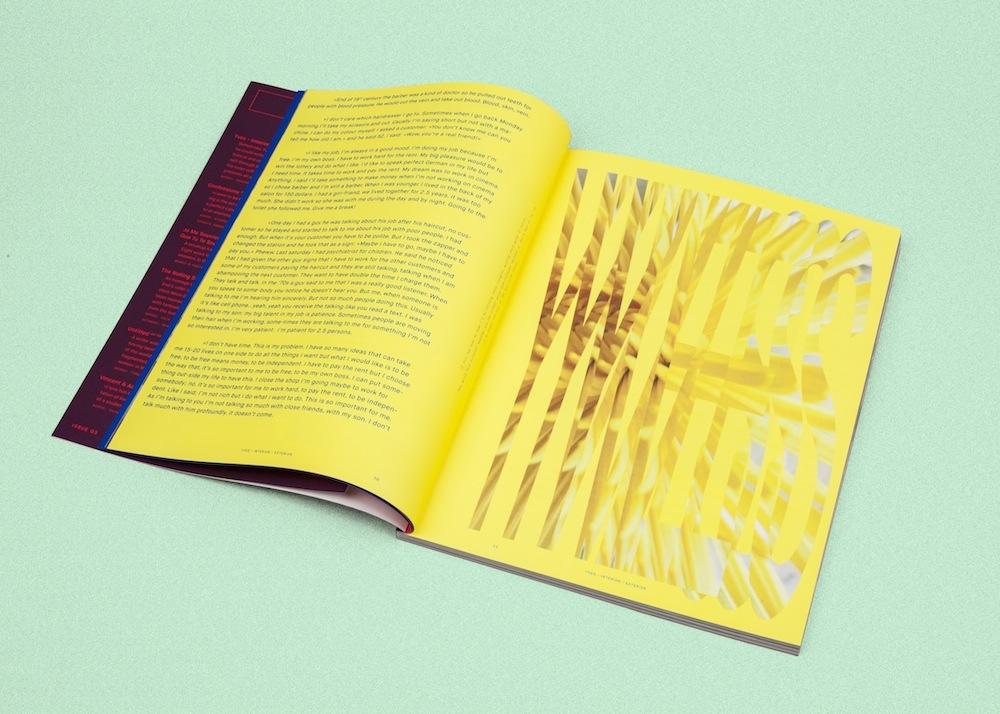 It's hard not to notice Flaneur on shelves with its vibrant and eye-catching covers. Started by Ricarda Messner in 2013, Flaneur explores one street in each issue by viewing it through the lens of history, art, literature and politics. To produce the mag, the team at Flaneur – which includes its editors, art directors (Studio Yukiko) and contributors – spend two months on location to seek out stories and people to feature. The result is a fragmented mish-mash of photo spreads, textual blurbs and fascinating imagery. Messner, publisher of Flaneur and founder of publishing house editionmessner, has also recently unveiled a new magazine project, dubbed SOFA, which takes a look a certain demographics and interest groups by examining a "tantalising" topic per issue.
The Travel Almanac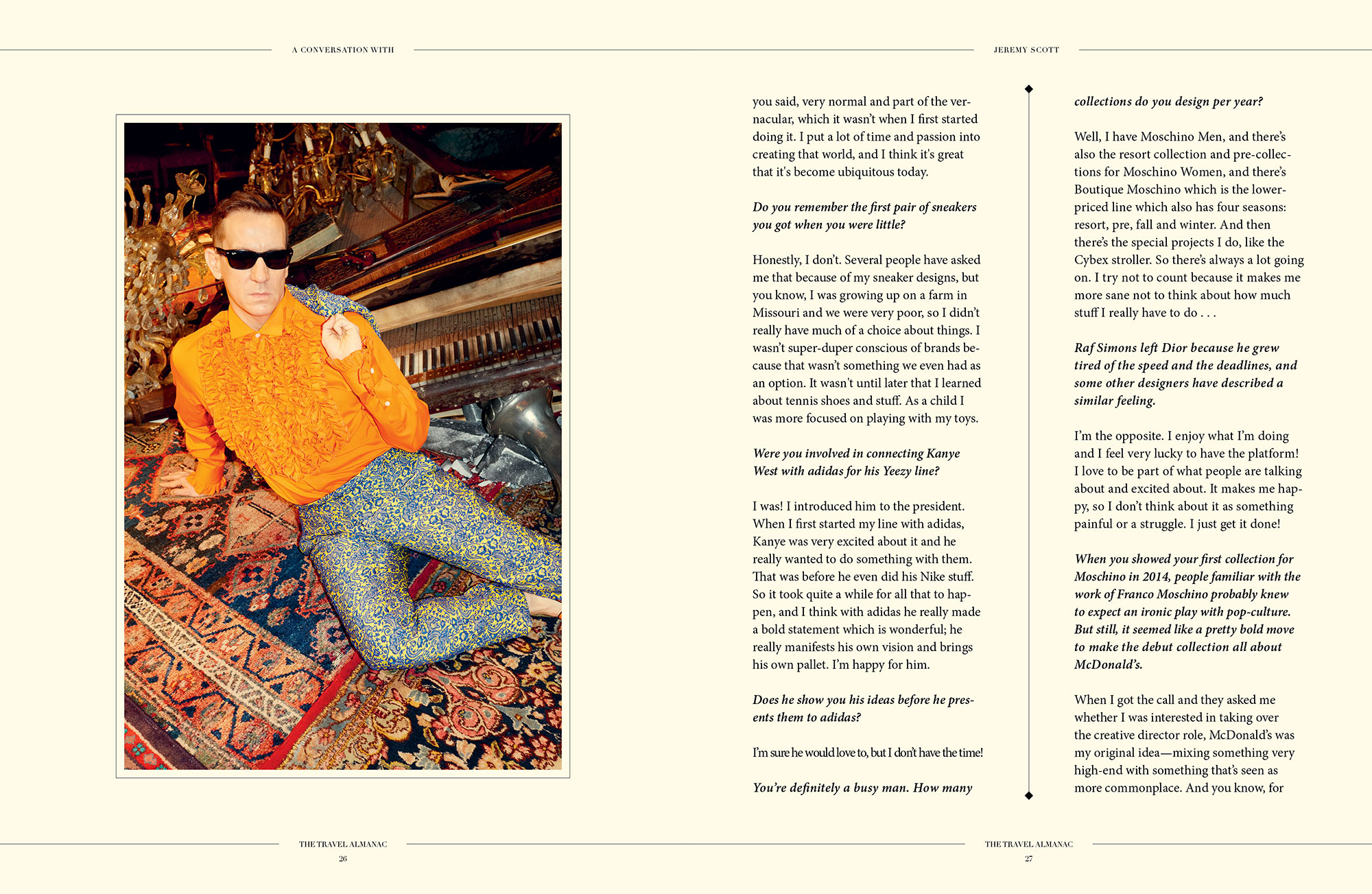 Founded in 2010, The Travel Almanac is a magazine featuring interviews and conversations with well-known cultural figures—such as Charlotte Gainsbourg, Harmony Korine and David Lynch—on the art of traveling. Paul Kominek and John Roberts, who are friends and both worked as musicians when the mag started, came up with the idea for the journal while discussing the lack of multi-dimensional travel publications available at the time. The magazine is based in Berlin and New York.
Youth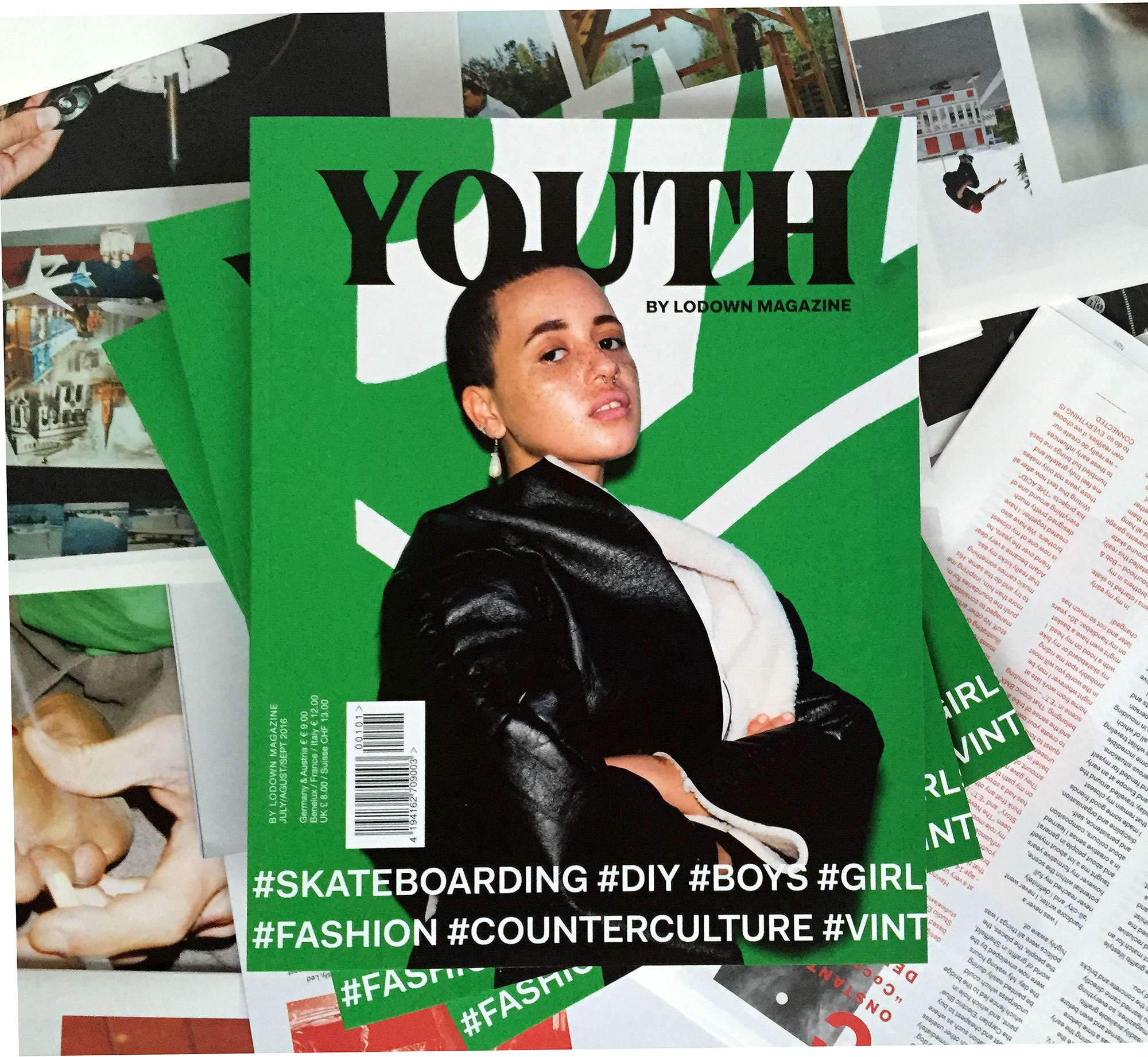 Considered a mag veteran in Berlin, Youth (formerly known as Lowdown) is a contemporary pop and street culture magazine founded in 1995 by Thomas Marecki. From the very beginning, the idea was to "to move within the Zeitgeist and make a magazine about it, thus inherently becoming part of the Zeitgeist" he said in an interview. Even after all these years, the mag seems to be going strong and recently relaunched its web presence with a slew of features and culture news in a visually exciting and engaging way.
Berlin Quarterly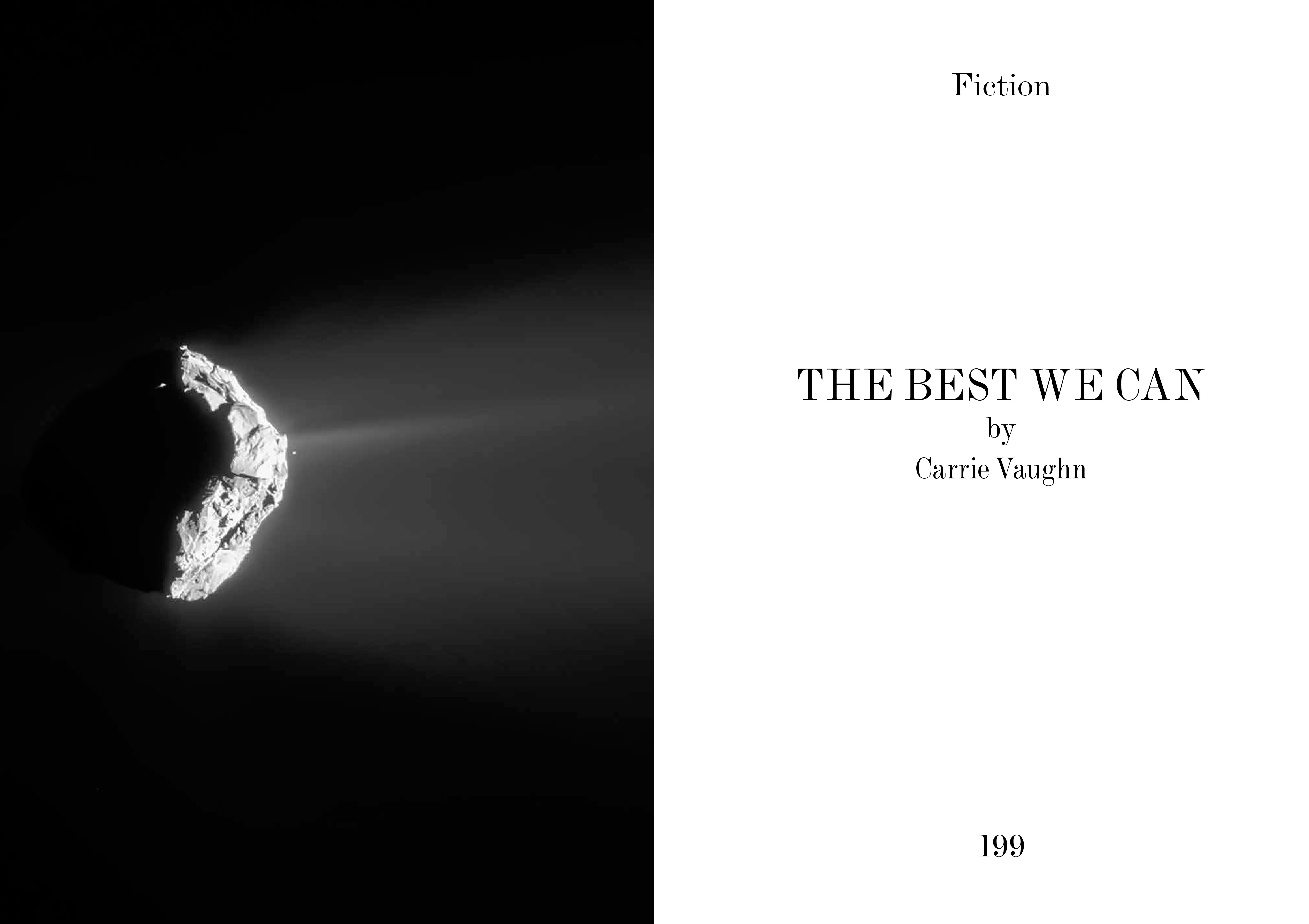 If you're a literary buff, Berlin Quarterly might be down your alley. Founded in 2013 by James Guerin (who's originally from Ireland but has been living in Berlin since 1991), Berlin Quarterly calls itself a "European review of long form journalism, literature and the arts". By interspersing in-depth reportage with fiction, poetry and essays, the publication aims to reveal the diverse perspectives coming from the international creative community living and working in Berlin.
King Kong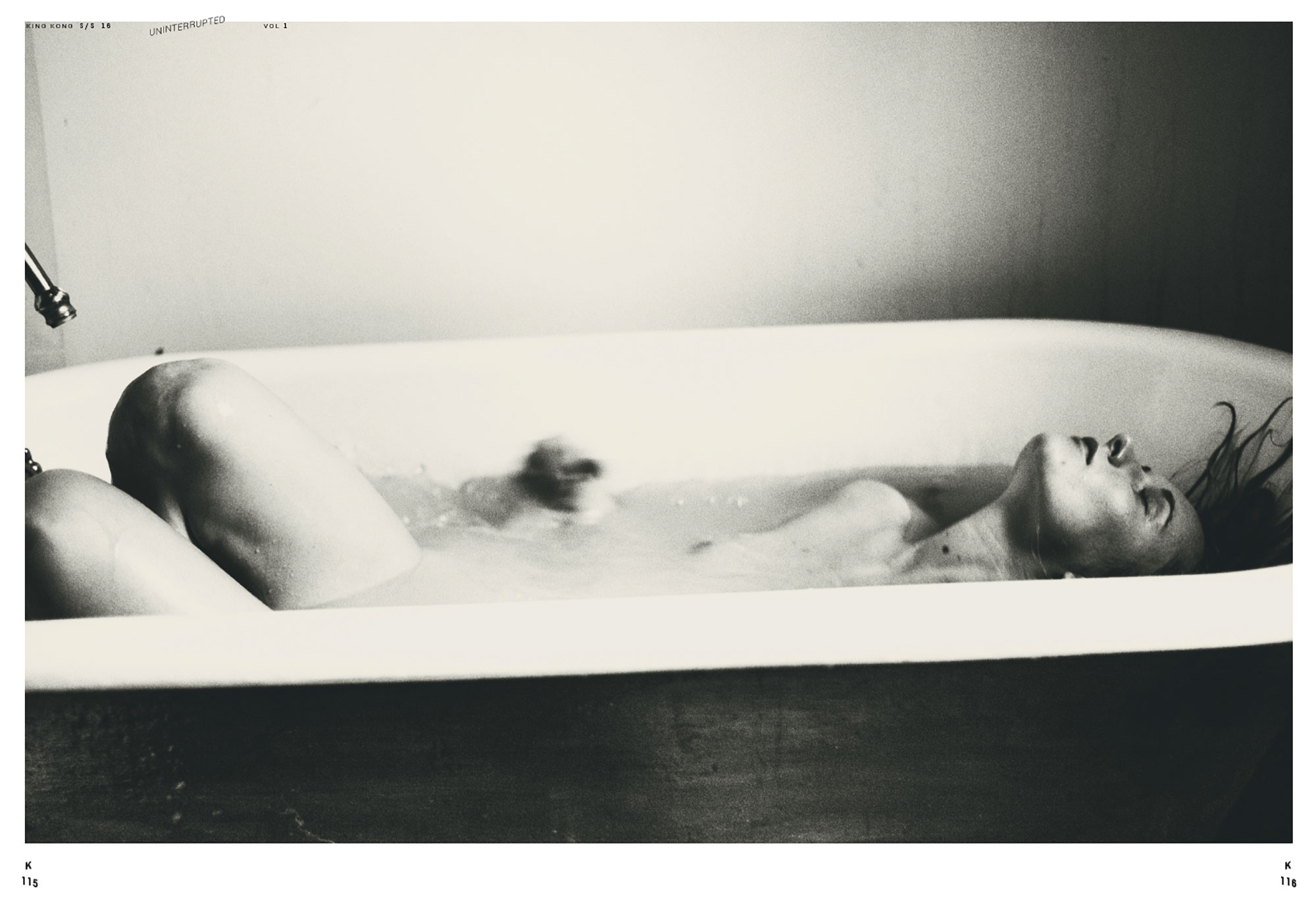 Berlin and London-based King Kong Magazine is one of the best independent magazine upstarts of late. The first issue came out with four covers and stars cultural headliners like Nicola Formichetti, Brooke Candy and Catherine Deneuve. Inspired by the Guerrilla Girls movement, King Kong wants to go against the plethora of existing fashion magazines by challenging ideas in the industry and allowing contributors to pursue their ideas without any direction or constraints. The mag is image-heavy but also includes a selection of essays, letters, manifestos and poems.
032c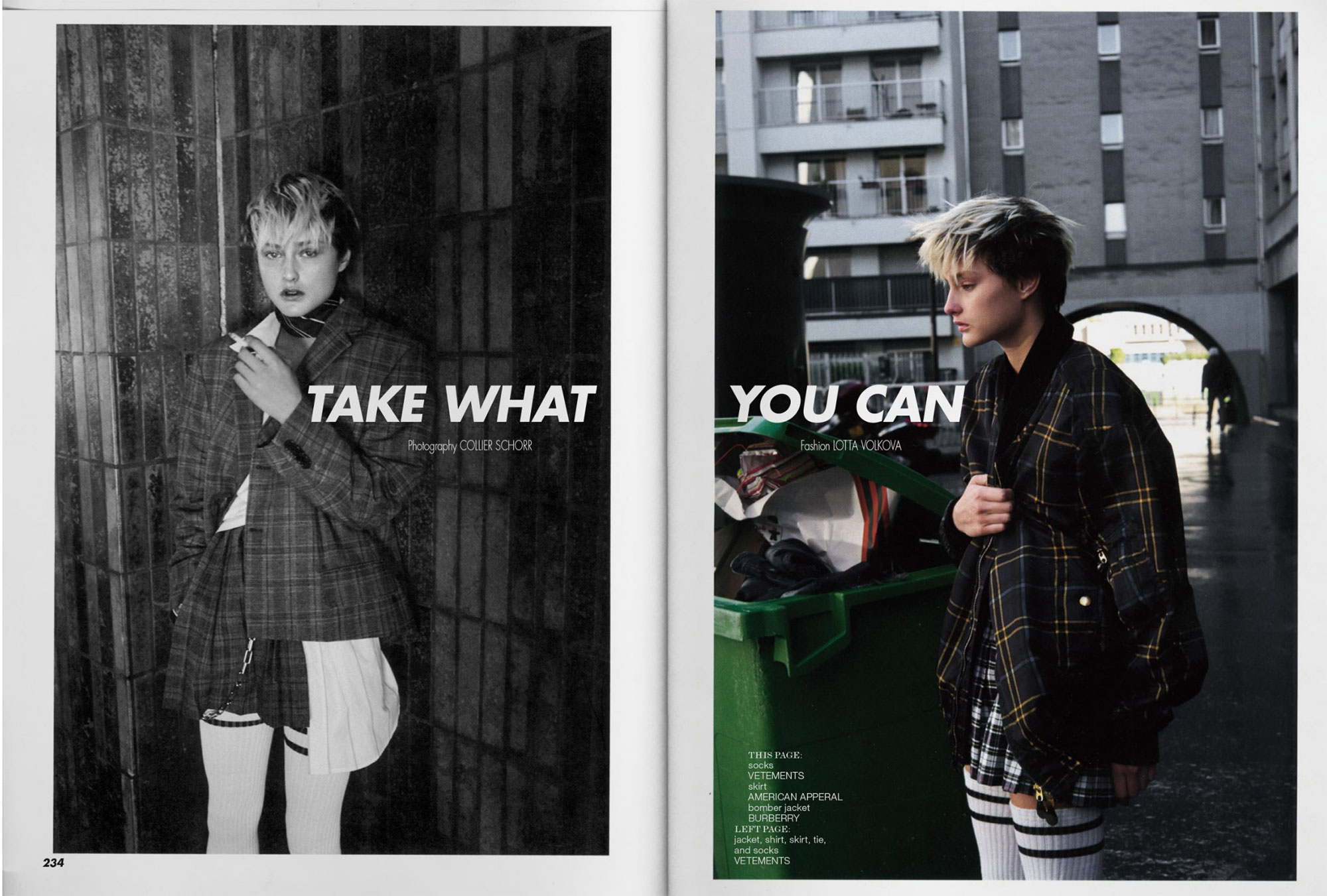 Founded in 2000 by Joerg Koch, 032c is a biannual fashion and culture magazine that stems from the DIY spirit of the 90s. Unlike typical fashion titles, 032c seamlessly weaves in-depth features on homemade meth production and Angela Merkel's influence on the German psyche with dynamic fashion editorials and seasonal product picks.
It's this clever combination of cultural commentary and sharp imagery that has brought 032c a loyal following of creatives spanning art, fashion, design and music. In addition to running the indie mag, Koch is also editor-in-chief at SSENSE, a Montreal-based online retailer selling luxury fashion, streetwear and independent designer goods. And it's clear that Koch has injected a dose of his idiosyncratic inclination towards intellectually stimulating content and boundary-pushing formats into SSENSE's editorial strategy.