The Hollywood Roosevelt | Inside the Hotel Haunted by Marilyn Monroe's Ghost
The fascinating story of LA's most famous hotel, a favourite among film stars for the past 90 years
Our 'If These Walls Could Talk…' series takes a look at the legendary stories behind some of the world's most famous luxury hotels. This week, we delve into the history behind the bastion of silver screen glamour – the Hollywood Roosevelt.
The Hollywood Roosevelt: The Legend
When it first opened its doors in 1927, The Hollywood Roosevelt cost $2.5 million – $34.1 million in today's dollars. Celebrating its 90th anniversary last year, it is, without a shadow of a doubt, LA's most iconic hotel. Part-financed by the brains behind the famous Chinese Theatre, Sid Grauman, this stalwart of the Boulevard embodies the glitz and glory of Golden Era cinema.
The Roosevelt was the site of the first Academy Awards in 1929; back then, the ceremony fell far short of its modern-day reputation. Tickets cost $5, "it lasted five minutes, and they only gave about 13 statues out", according to the Roosevelt's Director of Sales & Marketing, Kendall Viola. To this day, studios still choose the Roosevelt's resplendent settings for their movie premieres, and A-listers often check in for awards season. So considerable is the rush of stars to the Roosevelt that the hotel ordered an extra 600 bottles of champagne in advance of a recent Oscars.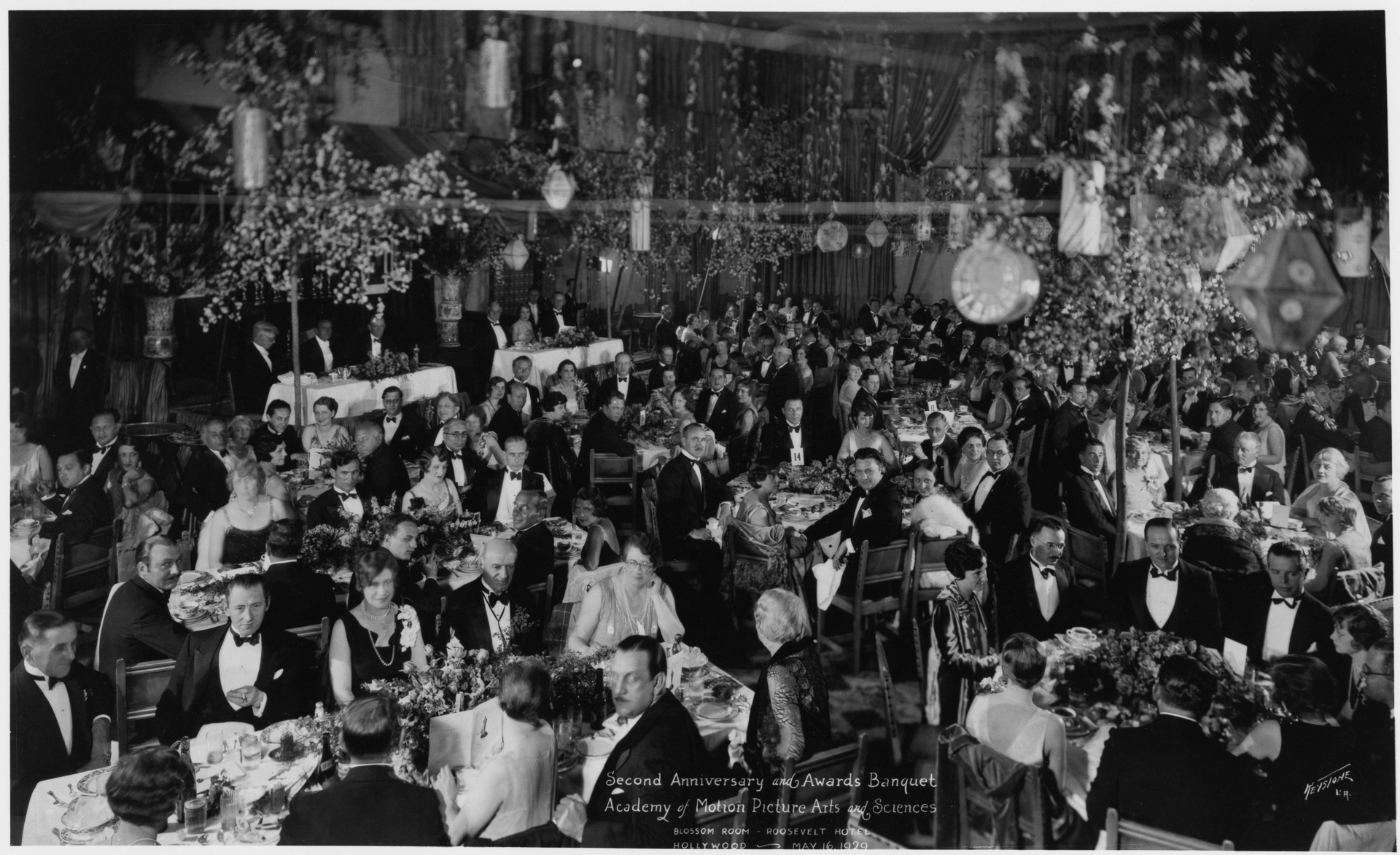 The Blossom Ballroom, where the original Oscars were held, recently hosted a series of shows by Prince, prior to his passing. "He sold out seven shows across two weeks, with tickets going for up to $3,000 (£2,330). His personal chef even came along and designed the menu," Viola told me. In true Prince fashion, he allegedly ordered the Gable & Lombard penthouse suite, where he had taken residence, to be decorated with white shag carpeting, and Warhol-esque portraits of himself.
With Hollywood becoming more and more like a theme park nowadays, being swarmed with various Spidermen and Transformers hassling you for a picture on the Walk of Fame, the Roosevelt – with its long-rumoured connection to the supernatural – is LA's own Munster Mansion. Having been a haunt of the Hollywood faithful for the entirety of its existence, it's no surprise that the hotel has been the home of innumerable ghostly sightings.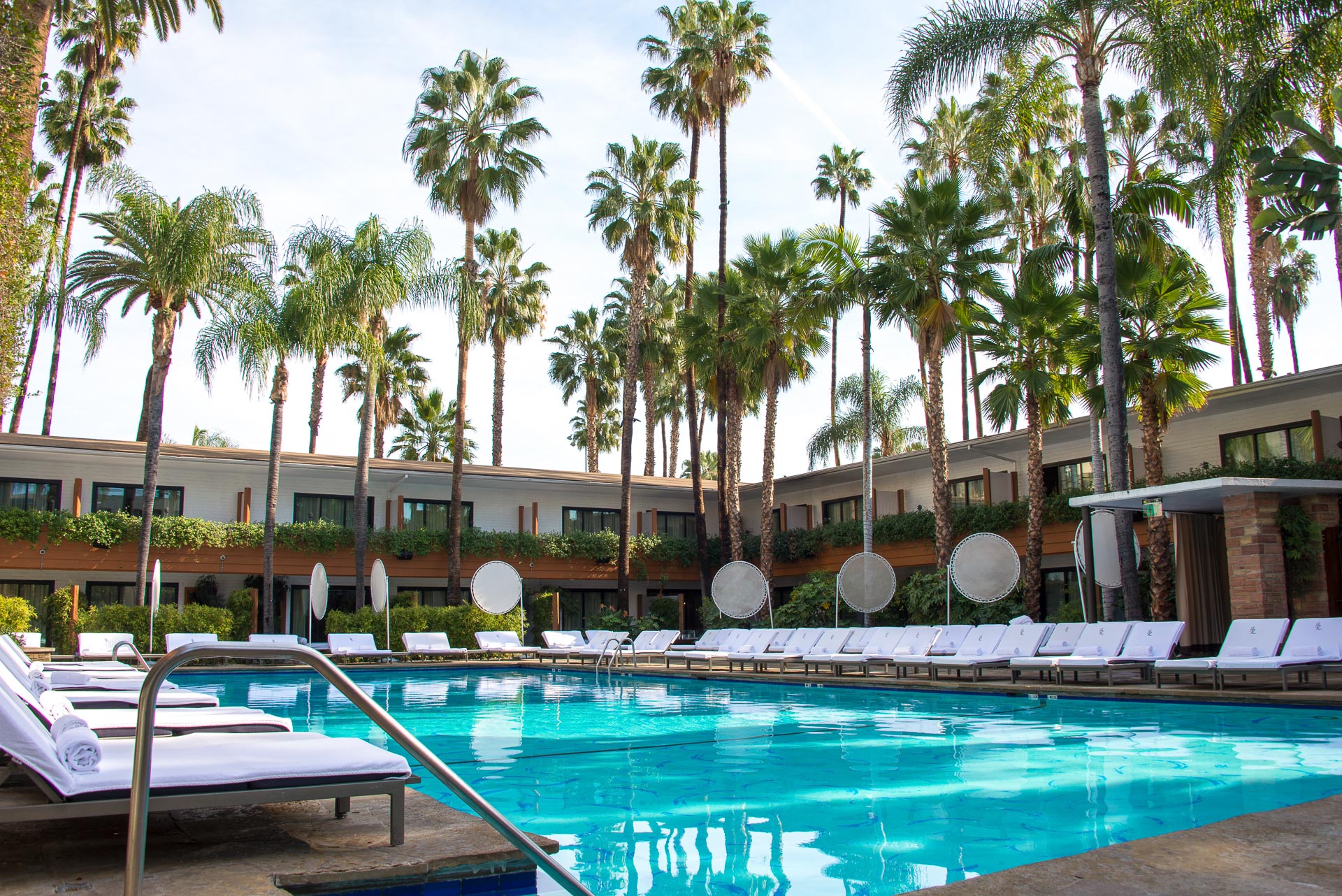 Viola told me – in keeping with the paparazzi treatment its guests are used to – that you need to take photos and videos in order to see the hotel's ghosts. "My colleague has a picture on her phone of a rock 'n' roll-looking figure, kind of screaming as the photo was taken. There's another story of a room attendant cleaning the Marilyn Monroe suite, where she saw Marilyn's face in the mirror. She ran out of the room and never went back."
Marilyn's second-floor Cabana suite features a balcony overlooking the Tropicana Pool, a platform canopy bed nestled between padded white walls, and a mirror-like black frame mounted on the ceiling. Matthew McConaughey checked into it when he got his star on the Walk of Fame in 2014. "Rumour has it", according to Viola, "that Marilyn Monroe met Arthur Miller here at the hotel." 'Rumour has it' and 'some say' seem to be the most popular turns of phrase here, since in the heart of Hollywood, namedropping is the local currency.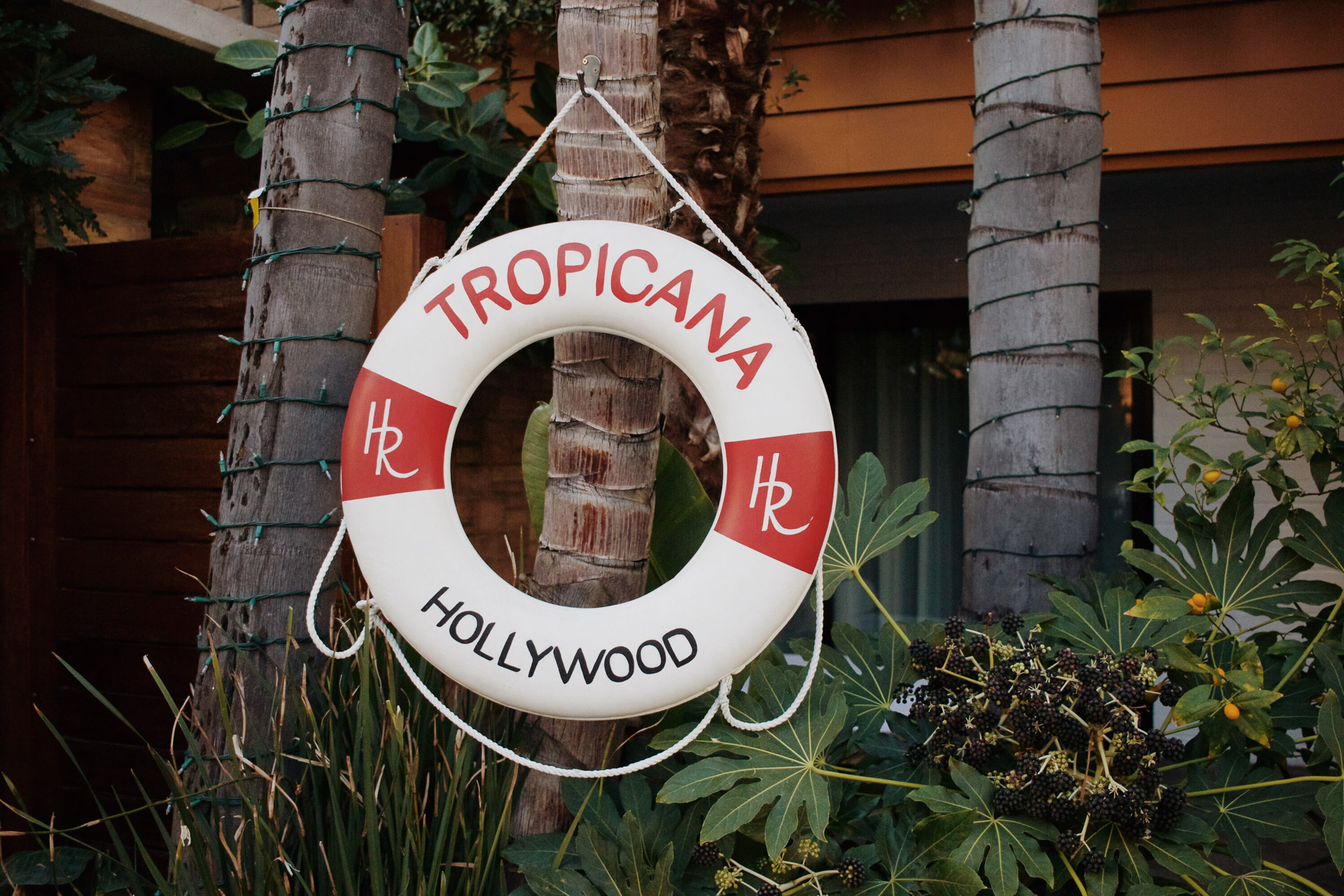 Perching up at the Tropicana Pool, I soaked up the Roosevelt's Less Than Zero vibe. Completely unprompted, one guy told my wife and I that he was Beyoncé's choreographer. Another gave us tips on the best places for psychic readings. Both of them insisted we follow them on Instagram. Meanwhile, a wannabe starlet who looked like a cross between Lady Gaga and Paris Hilton networked around the pool, chatting to producers with a Pomeranian in tow.
Viola told me, "Women who wanted to come to Hollywood and model or be an actress would come to the hotel and try to get scouted. They would hang out by the pool, look their best, and wait for the scouts to come around. Everyone now puts everything on Instagram, but history is sort of repeating itself – it's a place to see and be seen."
The Roosevelt's Tropicana Pool was also the site of Marilyn's first-ever ad, for suntan lotion, no less, where she posed on the diving board not far from her Cabana suite. Waitresses today now wear a version of her bathing suit.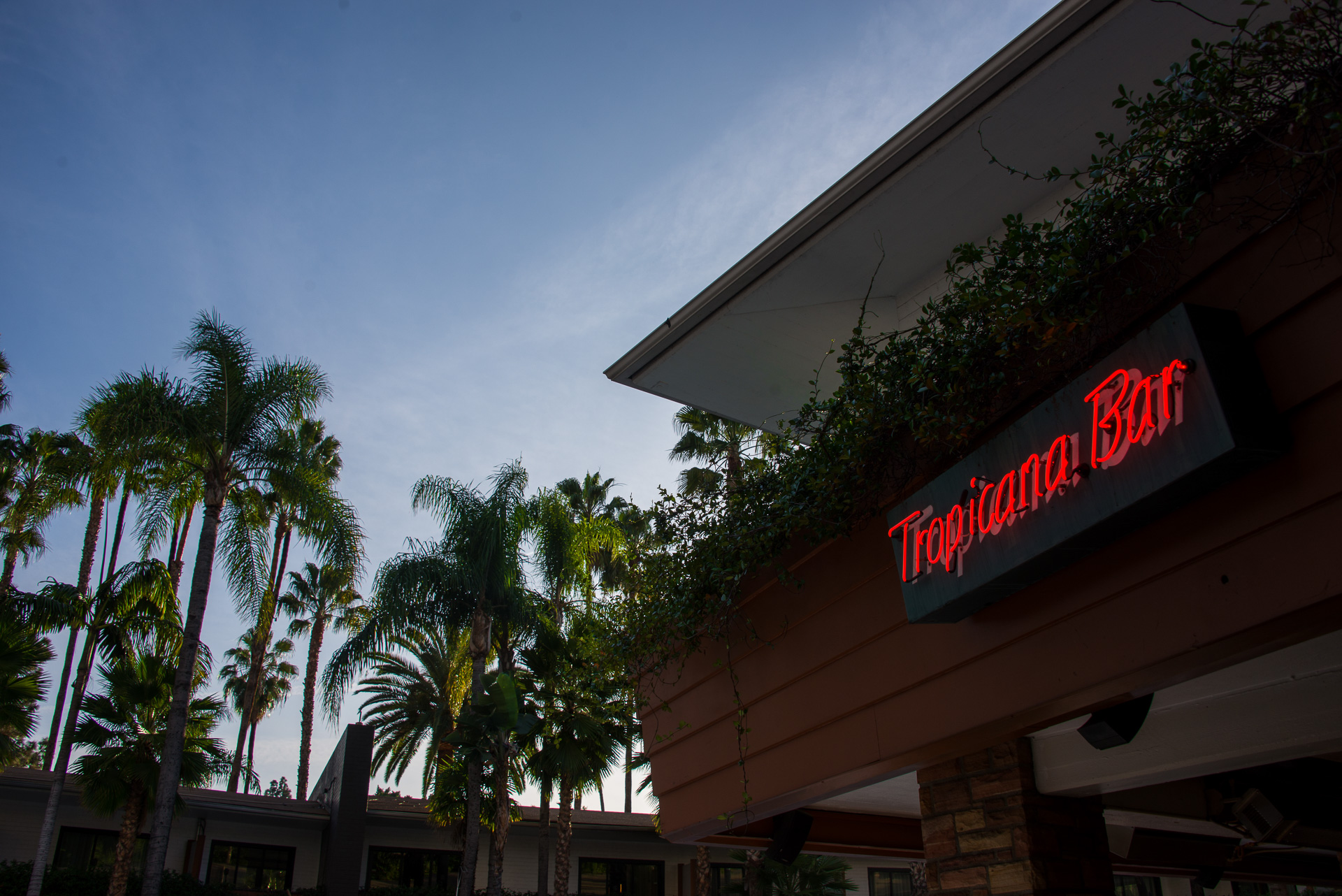 In 1988, famed British painter David Hockney completed a multi-million dollar mural on the bottom of the Tropicana Pool. Swimming there today, and heading underwater to get a closer look, his chlorine-faded stylings come to life: like a window into Hockney's mind.
I ask Kendall to reel some more celebs off the top of her head. "I can't name them all, but Jennifer Lopez, Alex Rodriguez, Demi Lovato, The Rock – there are so many. At least once a week someone is here. It really could be anyone."
The Hollywood Roosevelt: The Location

Like most of the surrounding area, The Roosevelt went into a decline in the 1950s; one owner demolished its archways, covered up its elaborately painted ceilings, and painted the entire hotel in a shade of sea-foam green. They came close to tearing it down in the 1980s, but fortunately the Roosevelt was rescued. In recent years, the hotel has undergone a $15 million makeover, which preserved most of its classic decor.

Outside of the hotel is Hollywood Boulevard, which is to LA "what Times Square is to New York", according to Viola. In amongst this "hustle and bustle", the Roosevelt's Tropicana Pool – with its 260 palm trees – is like a calming oasis for overwhelmed revellers. But if you need to clear more headspace, head up to Runyon Canyon to catch hikers ascending the heights with their hair done and their make-up on.
The Hollywood Roosevelt: The Lowdown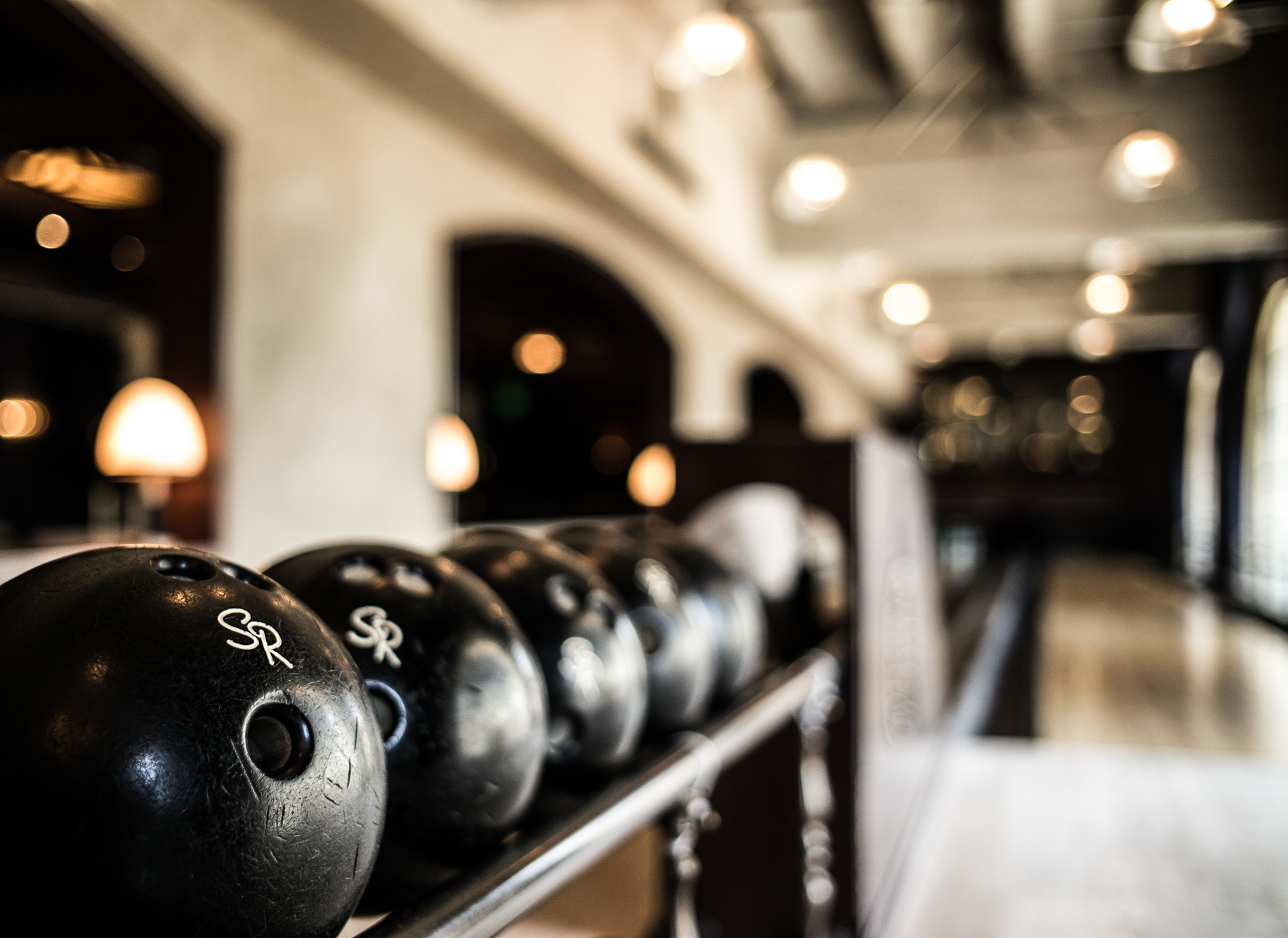 Dining and entertainment options inside the hotel are almost endless. The Roosevelt boasts six outlets: from 25 Degrees, a burger joint named for the 'medium rare' temperature, to The Spare Room, a games parlour and bowling alley where Jay-Z and Beyoncé have been known to throw parties.

Teddy's, the Roosevelt's other flagship bar, is a cocktail club with a 'speakeasy atmosphere'. It was Hollywood's hotspot in the early noughties, seeing stars drink, dance, and in Lindsay Lohan's case, get arrested in front of the paparazzi. Teddy's was revived this year, with Paris Hilton being counted amongst the guests. "A lot of people wanted to come back to their old hotspot", according to Viola.
Room rates fluctuate depending on the season, but usually start from $319 (£245) a night. Marilyn's suite, overlooking the Tropicana Pool, starts at about $800 (£620). When Clark Gable and Carole Lombard were carrying out their secret love affair in the penthouse of the Roosevelt, it cost them just $5 a night – that same suite today would cost you $6,000.
Check out more of the best hotels in LA and recommendations for things to do in Los Angeles in our Departures city guide here.
Grant Armour is a director and shooting producer for Vice. Keep up with him on Twitter.