Travel Today | Interviewing AWAY Founders Jen Rubio and Stephanie Korey
The marketing maestros on how their new tech-focused accessories brand is out to disrupt the luggage industry
Why can't your carry-on bag recharge your phone? AWAY co-founders Jen Rubio and Stephanie Korey asked themselves that very question, spotting a gap in the market for stylish, slick luggage aimed at a generation that need their possessions to do more than look just pretty.
The New York City-based duo first worked together at online-only eyewear label Warby Parker, helping to shape a future where start-up culture could be applied to high quality, beautifully designed accessories, sold direct to the consumer.
Steph and Jen then went their separate ways, with respective stints at disruptive mattress company (yes, you read that right) Casper, and fashion brand AllSaints, before reuniting to put the wheels (Japanese Hinomoto® 360° spinners, since you asked) on their vision for better carry-on.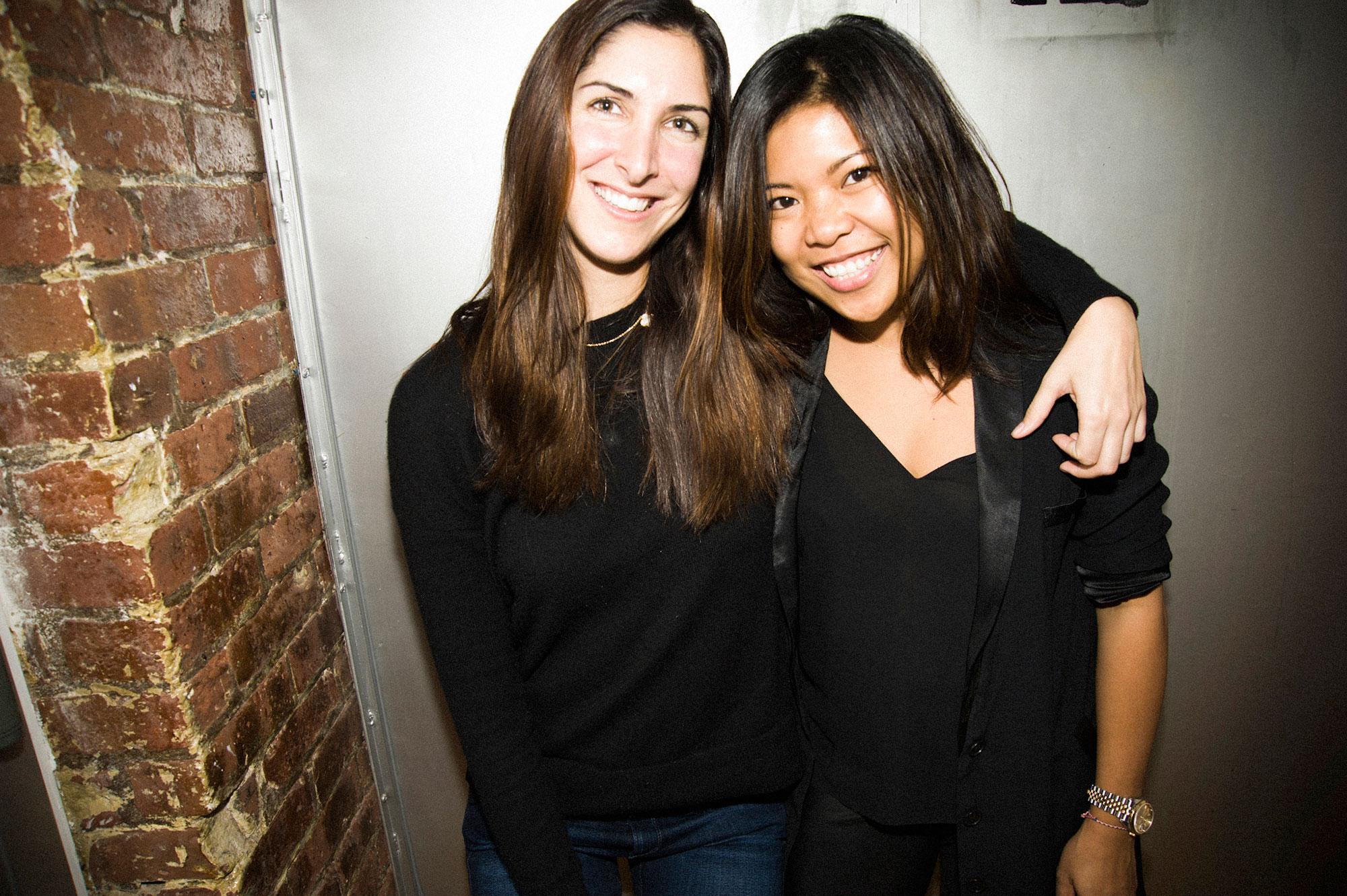 And with CVs that read like a VC's wet dream they didn't have trouble getting the idea off the ground: Jen is a social media and online innovation dynamo (she snapped up the @jennifer handle in instagram's infancy) and bagged a place on this year's Forbes 30 under 30, while Steph recently whizzed through an accelerated MBA at Columbia University. They're the kind of credentials that make it possible to raise $2.5 million in seed funding before launch.

And the bags? Available for pre-order now and set to drop in February 2016, they combine smart tech features (like the aforementioned in-built battery for charging devices on the go) with hard-wearing polycarbonate shell and a luxe silk lining.
To celebrate the launch the pair have also created a book of travel memories and photographs picked by their global family of air mile-laden influencer friends. We spoke to them about building their dream: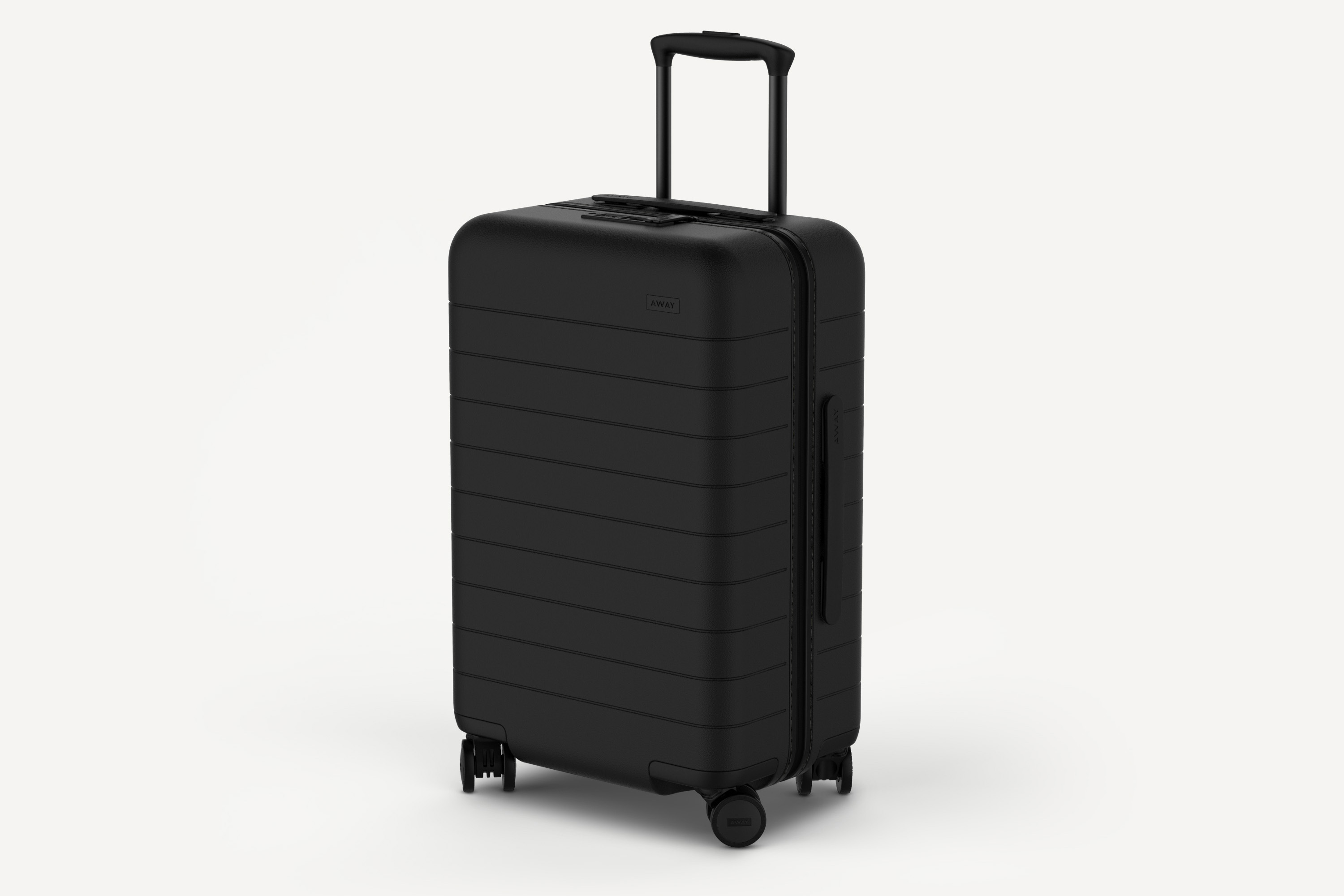 When did you decide to start AWAY? What first got you excited about luggage in particular?
Steph: We both love to travel and when we do, we pay a lot of attention to where we go, what we pack, and where we stay, but always found ourselves less than thrilled with our options for luggage.
Travel is an incredible thing that allows you to experience places and cultures that are new to you, visit family and friends, and make your work more productive. It's so disappointing to be bogged down by cumbersome luggage, dying electronics, or lack of organization. More than anything, we wanted to eliminate some of that so people can really focus on the joys of travel.
While working at Warby Parker and Casper, we saw those companies completely transform the previously poor consumer experiences and high prices for the eyewear and mattress industries. In January of this year, we decided the luggage industry needed similar improvements, and created AWAY to offer consumers the highest quality luggage for a fraction of the price with a great consumer experience.
How do you work as a team of founders?
Steph: We are so lucky to work together as founders because we have totally opposite skill sets. Jen is amazing at everything involving brand, marketing, and design while Steph focuses on operations, finance, and product development. We lead the areas of the business that each of us excels at and then make all of the important strategic decisions together.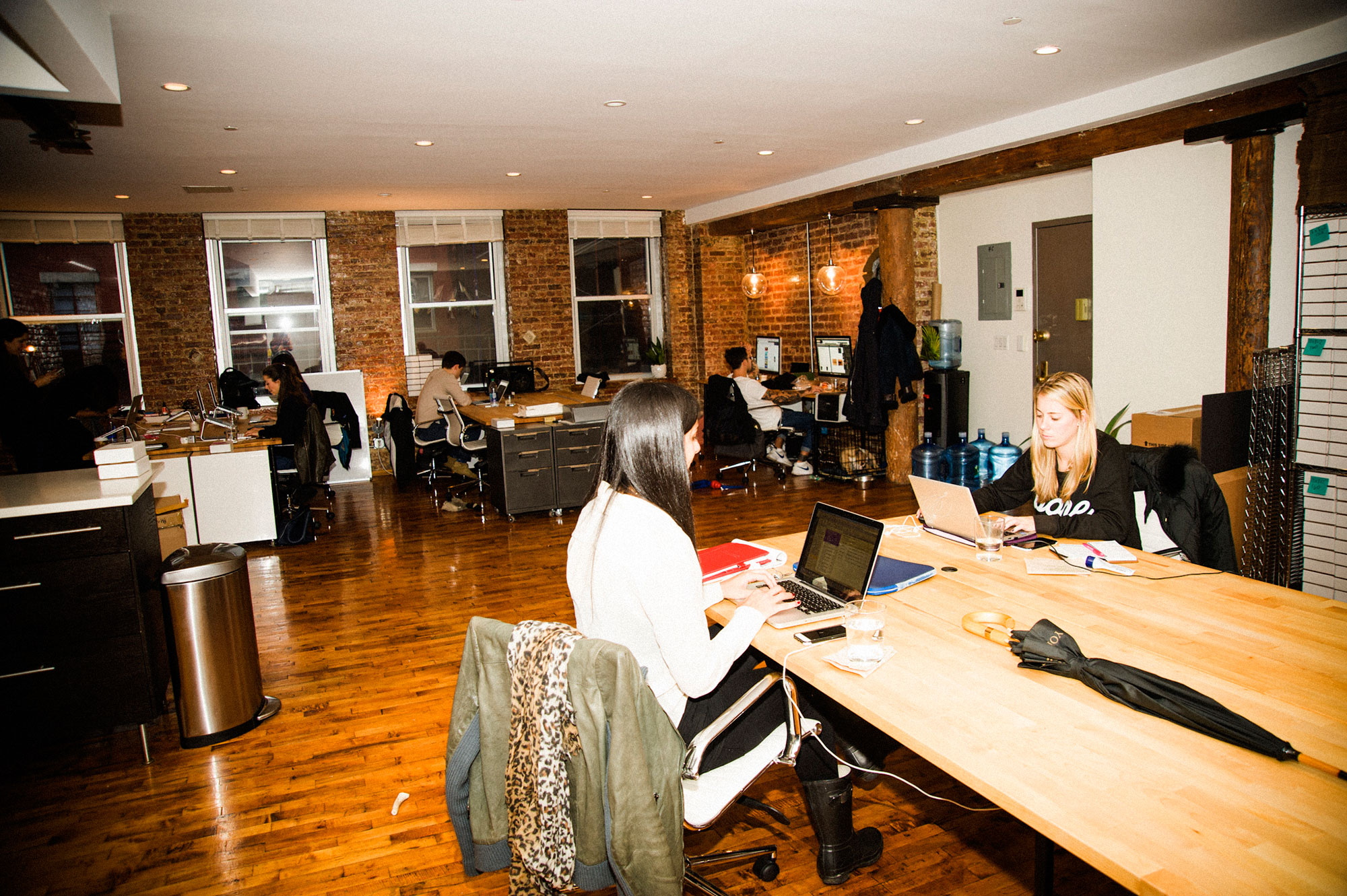 You're both Warby Parker alumni. What are the most important lessons you learned there (and elsewhere) about starting an online only retail business?
Steph: We learned so much from Warby, they've set an incredibly high bar for modern retail brands. The most important takeaway was the power of an incredible customer experience – if you singularly put your customers first in every decision you make, they will be loyal brand ambassadors forever.
Both Warby Parker and Amazon have created physical stores. Will there be any IRL retail locations for AWAY?
Jen: We have some retail plans in the works, but for now they're short-term retail experiments, focusing mainly on brand and experience. As our business grows and evolves, we'll gain a better sense of if we can better serve our customer through long-term physical retail, and that will be what drives the decision.
Do you pack light or heavy when you travel?
Steph: We always pack light and carry on whenever possible. It's much easier to explore when you're not burdened by material things (even if they are in a great bag). There are some situations, like when we're traveling with holiday gifts or ski equipment, where you really can't avoid checking a bag, and it's important to have a great checked bag for those situations.
What are the five key items in your bags?
Jen:
Source Naturals Wellness Resistance Liquid: I'm constantly trying out potions and supplements and I love this one—travel is tough on your immune system, and this has kept me going for a while.
A bag of almonds: So I don't get hangry.
Noise-cancelling headphones: I can spend hours in a busy/crowded airport and be totally blissed out because of these.
Face wipes: I use these before takeoff to remove makeup ( and before landing to freshen up before I arrive.
Solid perfume: Subtle so that your seat mates don't have to smell it but just enough so that you feel fresh.
Steph:
iPhone apps for all of AWAY's collaboration tools (Slack, Google Drive, Dropbox) so I can seamlessly work with the team no matter where I am.
A list of recommendations from a friend of where to eat and what to see, whether I'm traveling for work or fun, I always try to experience something local.
Glossier's face mist and priming moisturiser to combat dry plane air. It's really the most hydrating combo and leaves you with a dewey, never greasy, finish.
Books and magazines – airplane time is perfect for catching up on non-digital reading.
Old fashioned notebook and pen for jotting down ideas when my devices aren't connected.
You've worked on a book of travel memories for your launch. What are the most inspiring trips you've taken yourselves?
Jen: Last winter, I spent a few weeks in the south of India with my best friend, no itinerary, and a moped. Having no agenda does wonders for your psyche – the freedom to do exactly what you want to do in any given moment forces you to learn a lot about yourself and what drives you. (I came back from that trip energised and started working on AWAY with Steph!) I also think often of my first trip to Haiti last year [with Bridges to Prosperity, a non-profit that I work with], in which I was able to see firsthand the ways the people of northern Haiti became entrepreneurs by necessity – which is inspiring and humbling as someone who has chosen to be an entrepreneur. In the end, my most inspiring trips have always been about the people I spend time with and the stories they share, whether it's a fisherman in the backwaters of Kerala or a disaster relief worker in Port-au-Prince or the friend that I'm with on the trip.
Steph: A couple years ago I visited a part of Italy called Puglia that amazingly has very few international tourists. It's on the water and has rolling vineyards and masserias (historical farmhouses). It's beautiful and a much more authentic immersion into Italian culture since nearly everyone you come across is from Italy.
Where would you love to travel to that you haven't already visited?
Jen: I'm dying to visit Île de la Réunion after Michele Ouellet's stories (which we put in our book, The Places We Return To). It's a French island in the Indian Ocean with volcanos, beaches, rainforests, Creole culture, and, in May, a hell of a music festival.
Steph: That is a very long list! Japan is at the very top of it, everyone who has visited raves about it as one of the coolest cultural experiences that is unlike anywhere else they've been.
In a world that's very conscious of carbon emissions, how can people balance sustainable choices with a desire to travel and see the planet?
Jen: Beyond purchasing carbon offsets, which we try to do often, it's important to care about the same things you do at home as you do when you travel (as much as you possibly can); for example, knowing where your food comes from, making decisions about which modes of transportation to take, and generally being conscious of your actions and surroundings.