Nudity for a Cause | The Artist Saving the Dead Sea
Spencer Tunick on using nudity to raise political and environmental awareness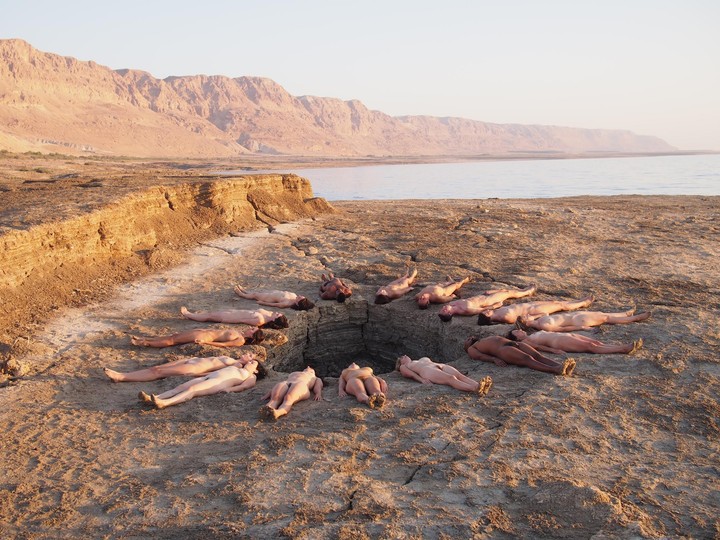 Photo: Spencer Tunick
The Dead Sea's wellbeing properties (it has 33% salt density, which makes you float like you're on a lilo and heals like the touch of an angel) mean it's long been a tourist attraction and honorary world wonder. But the Dead Sea is disappearing, evaporating at an alarming rate. So last month, artist Spencer Tunick created one of his renowned nude photo series to help raise awareness of the rapid decline of the basin's waters.
Many people forget that Tunick's mass group nudes are political. They started in 1994 with a naked installation of lifeless bodies lying outside the UN building in New York as a comment on the same year's Rwandan genocide, and recently, the artist created an art situation with 100 naked women protesting against Donald Trump at the Republican National Convention in Cleveland.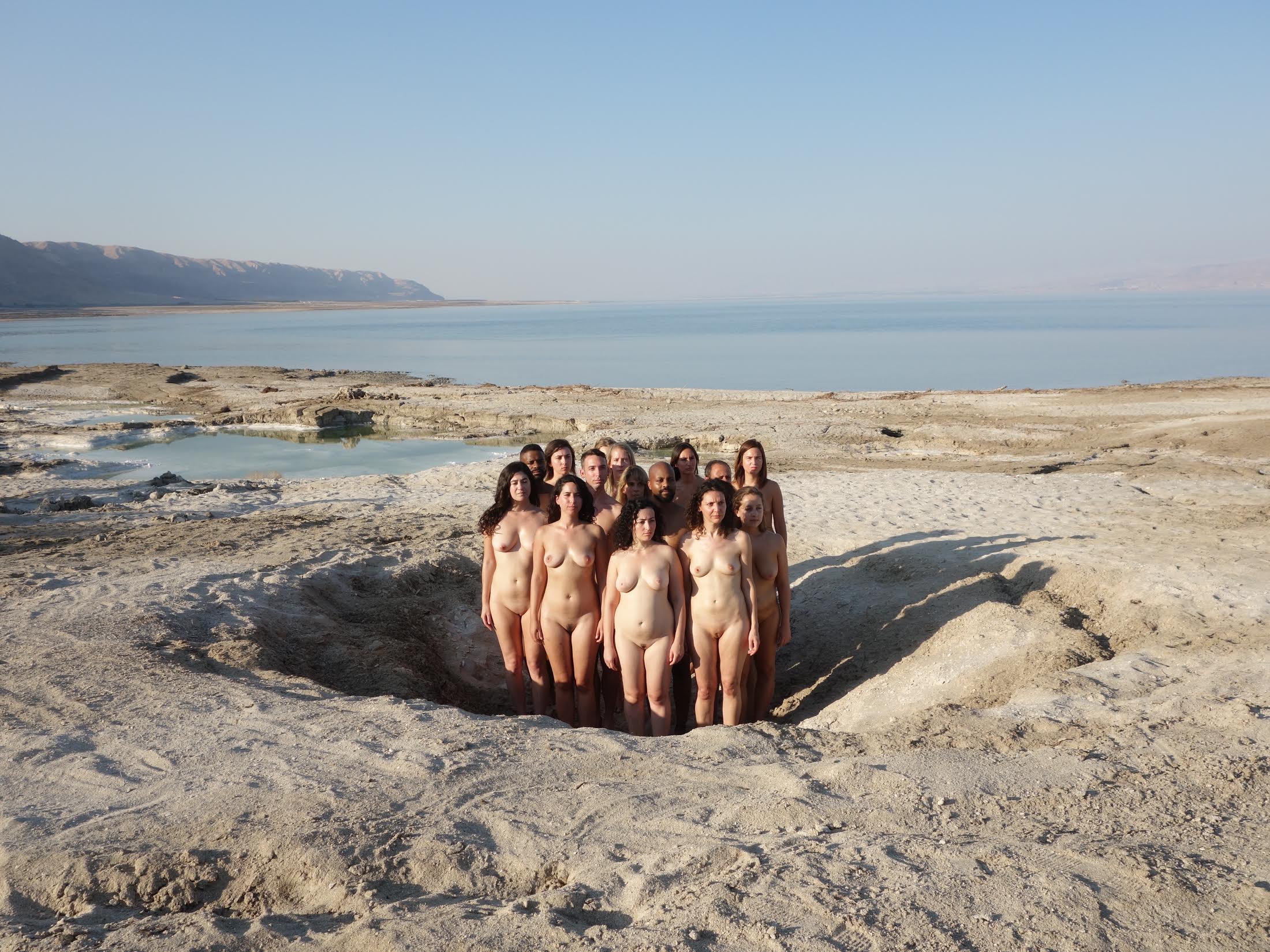 Tunick last shot half-submerged naked bodies in Israel in 2011, to highlight the increasing sinkholes in the Dead Sea, and his return there is in light of further environmental truths that have unravelled in the five years since then. With a deep love and respect for the Israel countryside (he first visited the Dead Sea in the early 1970s when his aunt married an Israeli, and frequent trips followed), Tunick fears that the destruction of these sinkholes will suck in more land mass than it already has.
He's working with environmentalists at the Arava Institute for Environmental Studies and the directors behind the Center for Transboundary Water Management and hoping that his dazzling, affecting photography, will grab the attention of the international public and the government. Here Tunick explains the artistic and environmental project to Amuse.
How was it working on this project?
The 2016 series shows bodies half stuck in the sand, making them look out of place. Israel is the only country in the Middle East where I can be allowed to have proper freedom of expression. On one hand the citizens have a very gung-ho progressive approach, but on the other hand a right wing government can sometimes be restrictive. I care deeply about the country and the basin.
What has drawn you to creating your photos here?
I am intrigued by the typography of the land and the surrounding natural springs in the area. After working twice previously with Greenpeace, I've learned that to have that artistic output can be a powerful catalyst for change in environmentalist stuff. There are doable solutions for change, and it was a friend and fan of my work Ari Fruchter from the Tel Aviv Museum of Art that first reached out to me in 2011. Logistically, the buoyancy of the waters were a dream to work with.
How do you get your subjects to volunteer?
It's always begun with flyers titled with social issues. Not always political, but often. Contemporary bodies – largely city bodies – come with flesh tones often covered with tattoos, haircuts, hair colour and tan lines from clothing. They're so often out of space within nature. I rekindled my nude series with my Adornment portraits, like Desert Spirits. There's more of a narrative, more attention here, with the use of props, which I worked without for so long that I felt like changing it up a little. I recruited Burning Man guests to take part. The idea has always been that the abstraction of bodies that I would form would reflect political messages, but you might need the backstories of these initial messages and these flyers, to know.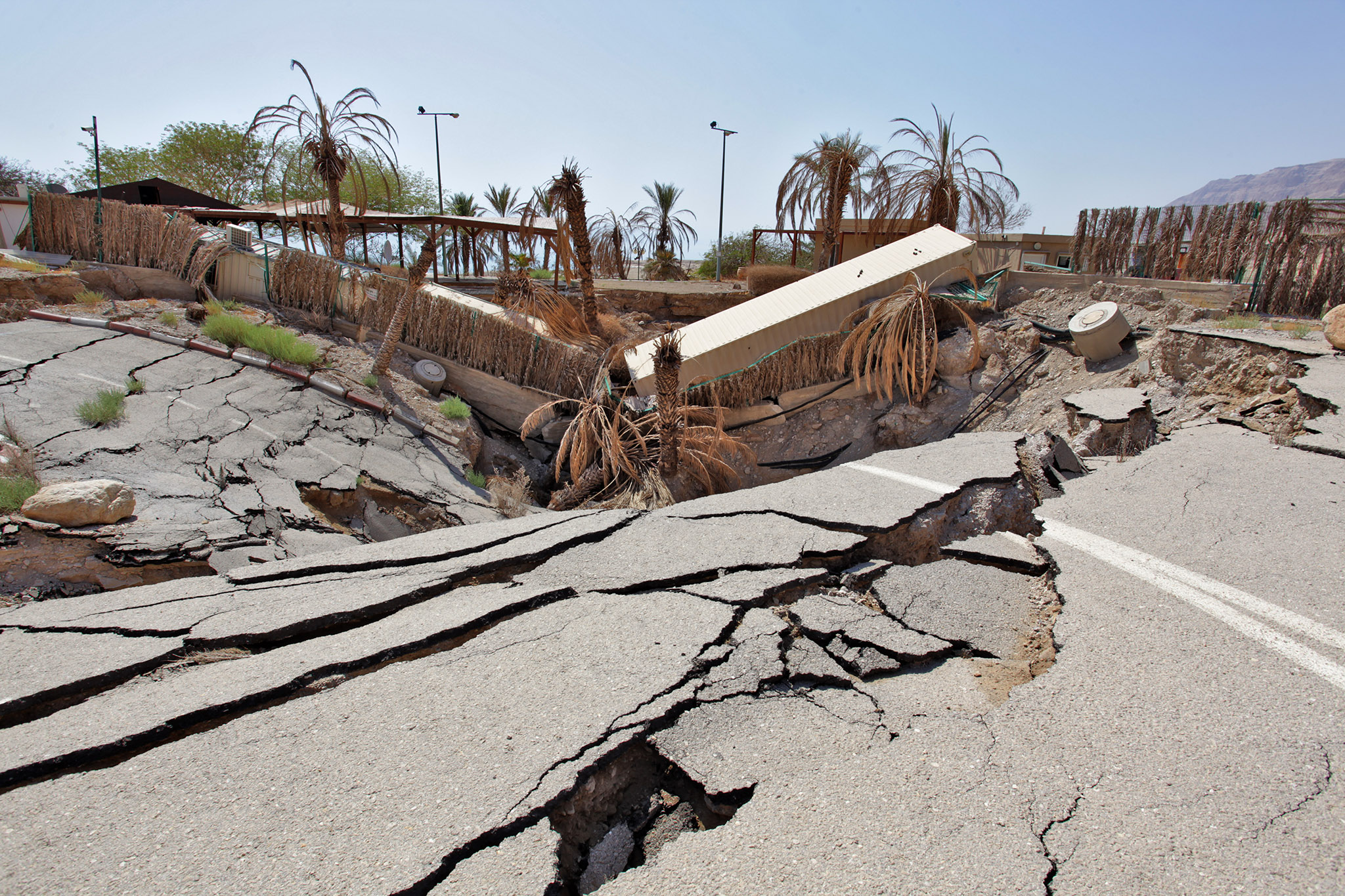 Your Adornment nude series using the Burning Man attendees includes bodies standing upright sheathed in sheer chiffon in the Black Rock Desert, Nevada. Can you talk about that?
Each object I use in my new works directly relates to a specific idea that I'm exploring in the work, whether that's past spirits in Nevada, or redemption when I used 1,000 marigold flowers in Mexico. Or even the various blue tonalities of body paint I used in Hull which referenced the sea and the city's maritime past. Each object or prop is used to adorn the body to create a closer meaning for the subject and the surroundings that I'm exploring and how it connects to the body. The adornment of the nudes heightens the senses and confronts the city or nature, creating an abstract narrative and a colour field of bodies.
What are the projects you've just returned from completing in Denmark and Vienna?
They're very different. I do a party series. I enter someone's party and produce private commissions of portraits, rather like Cezanne's The Bathers. Parties are these weird and wonderful places where decisions are made and fantasies come true. That, and worst nightmares.
The 2016 Dead Sea series will be unveiled in October. See more of the 2011 project in Tunick's book, Participant.
Tagged: