Best Bars in Saint Petersburg | Departures
Your ultimate guide to the best bars in Saint Petersburg - including one of the best gay bars in Russia
This month's 'Departures' provides you with information on 'better' things to do in Saint Petersburg– it's our guide to everything and everywhere the discerning traveller needs to know: From the best bars and the best restaurants in Saint Petersburg, to the best hotels and the city's most impressive buildings.
Saint Petersburg is a boozy city. There's never an excuse not to drink, whether it's to celebrate the near-eternal sunshine of the White Nights (which run from roughly the end of May until mid-July) or to keep you going through the cold, wet, long, bleak winters.
As with Moscow's best bars, the scene here is lively and varied, spilling out onto the streets when the weather permits.
"There's never an excuse not to drink in Saint Petersburg, and you can't leave without trying nastoiki"
Not for the faint of liver, many bars and restaurants offer their own nastoiki – a homemade liqueur that is often vodka based and flavoured with horseradish, cedar nut, berries or other fruits.
Best Bars in Saint Petersburg #1: Mishka bar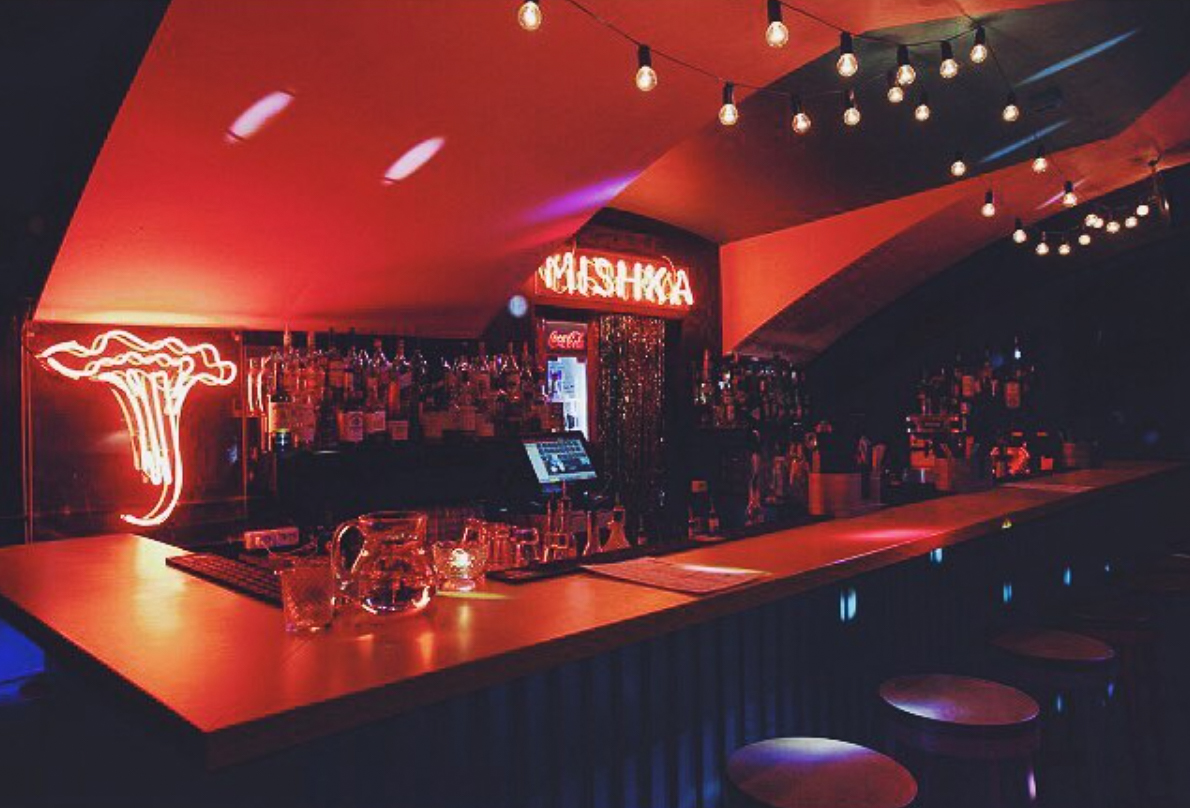 Situated on the Fontanka embankment, facing the Faberge museum, this unpretentious bar is a favourite with the locals. Mishka is quieter during the week but is open late at weekends and a lively spot even when others have shut-up for the evening. The selection of ciders are recommended, or go full Saint Petersburg and try a shot of 'Boyarskiy' – vodka with grenadine, tabasco and lemon. There's also basic bar food on offer. More info: Mishka Facebook page
Best Bars in Saint Petersburg #2: Khroniki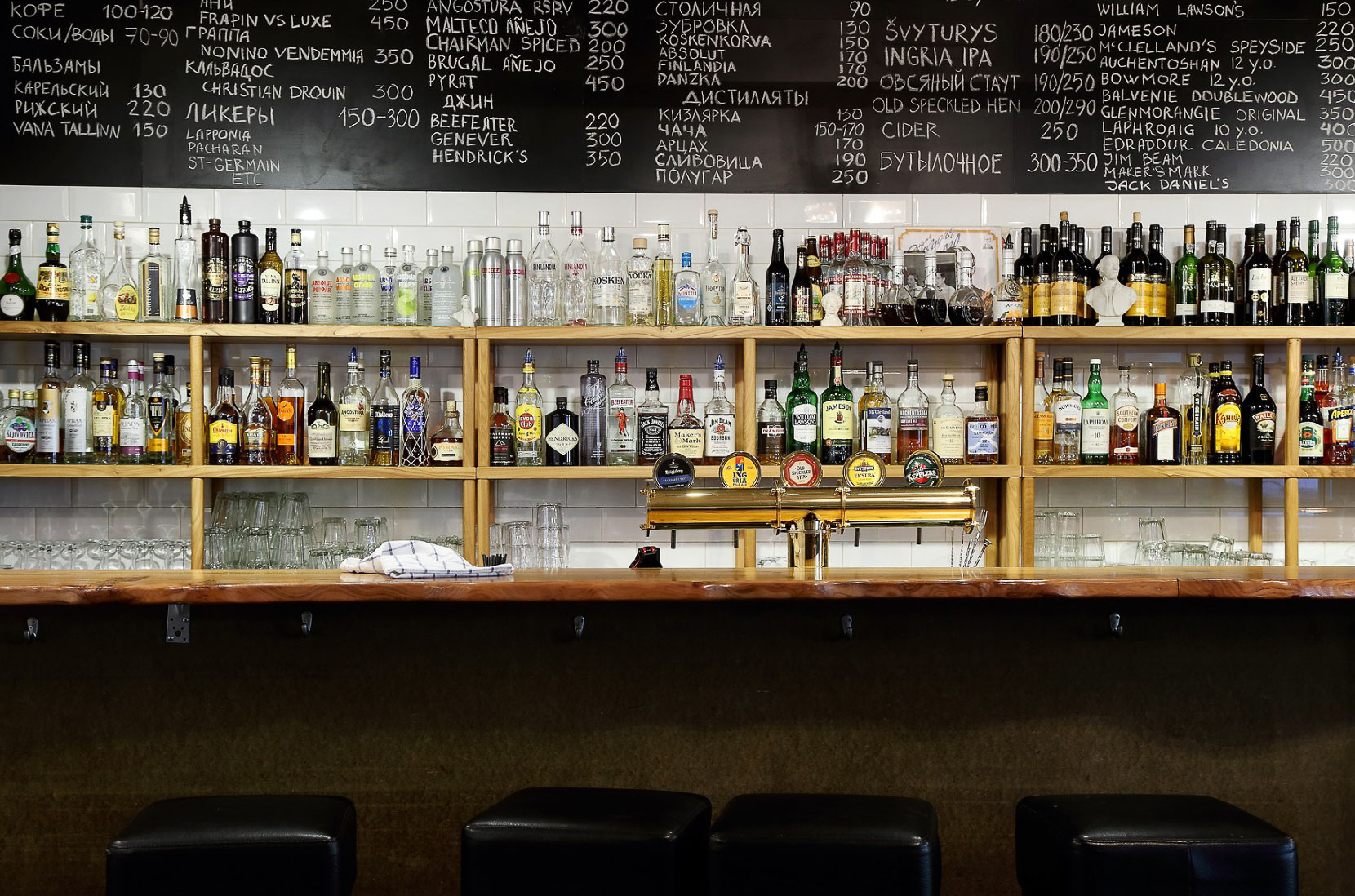 The name translates as chronicles but can also be taken as a reference to chronic alcoholism – make of that what you will. The interior design references the city's early Soviet period and the spirits are freely poured.
Free Ingria is the most popular cocktail, while the menu is made up of classic Russian-Nordic snacks such as pickled herrings, prepared in various styles, and basic sandwiches. The bar is at the centre of the scene on Nekrasova street, flanked by Redrum and Bazin, which both draw a young crowd and are recommended for a drink at the weekend or during the week. More info: Khroniki Facebook page
Best Bars in Saint Petersburg #3: Ryumochnaya No. 1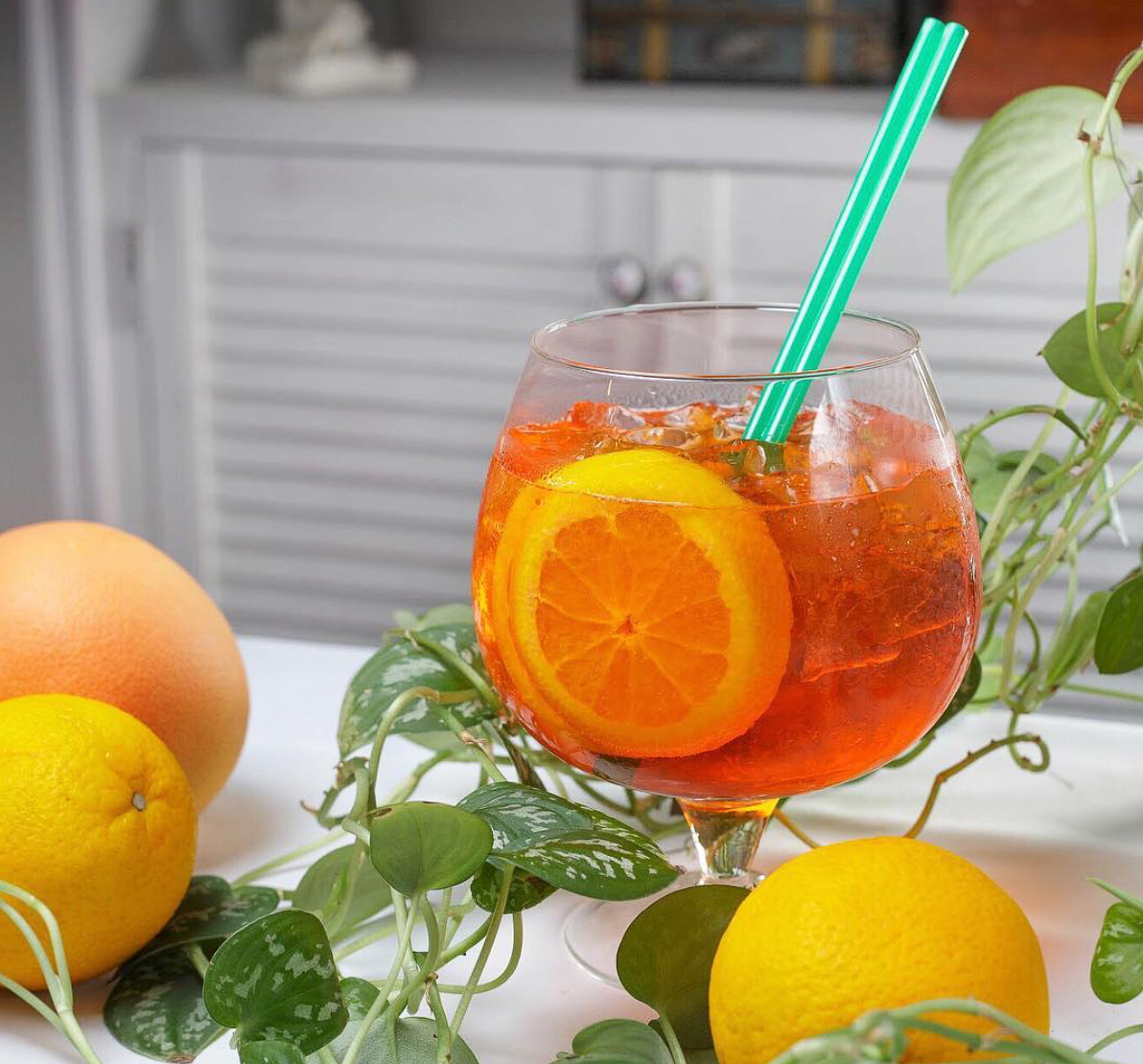 It's more a restaurant than a bar, but at Ryumochnaya No 1. it's all about the vodka, which comes in more than 100 varieties. A "ryumochnaya" is typically a small basement space serving hard liquor and zakuski (snacks to accompany a drinking session), and this establishment has an appropriately faded Soviet feel. To get you in the mood before or to sober up afterwards, Ryumochnaya No. 1 is next to the Museum of Russian Vodka. More info: vodkaroom.ru
Best Bars in Saint Petersburg #4: Terminal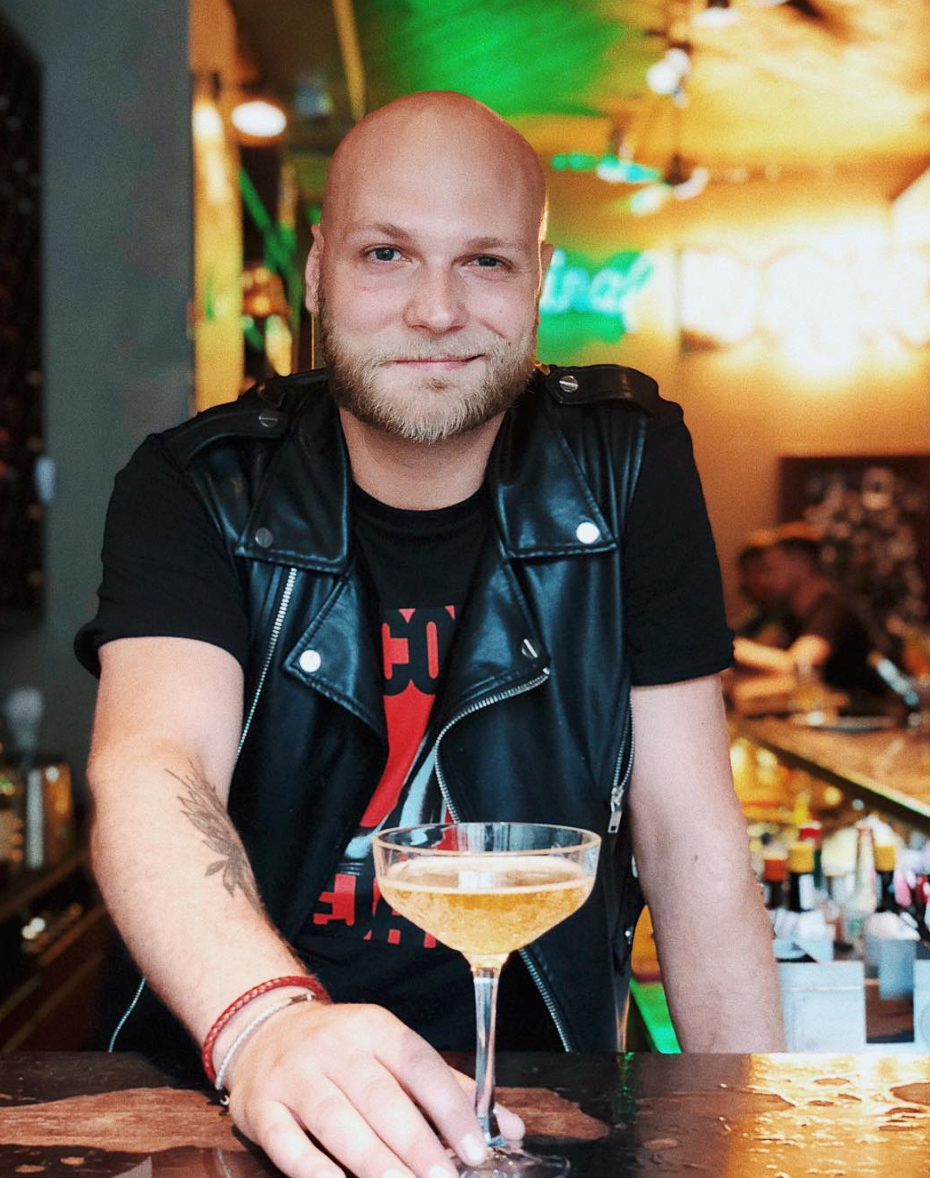 Located on another of the city's best streets for a drink, Terminal has an American-style interior with high leather seats at the bar and neon fittings. There's a piano in the corner which may or may not end up being played by the end of the evening, depending on how much whiskey the people behind the bar can persuade punters to drink.
There's generally a laid-back crowd and Terminal is close to other good options, The Hat and PINCH, if you want to take the party on elsewhere. More info: Terminal Facebook page
Best Bars in Saint Petersburg #5: Golubaya Ustritsa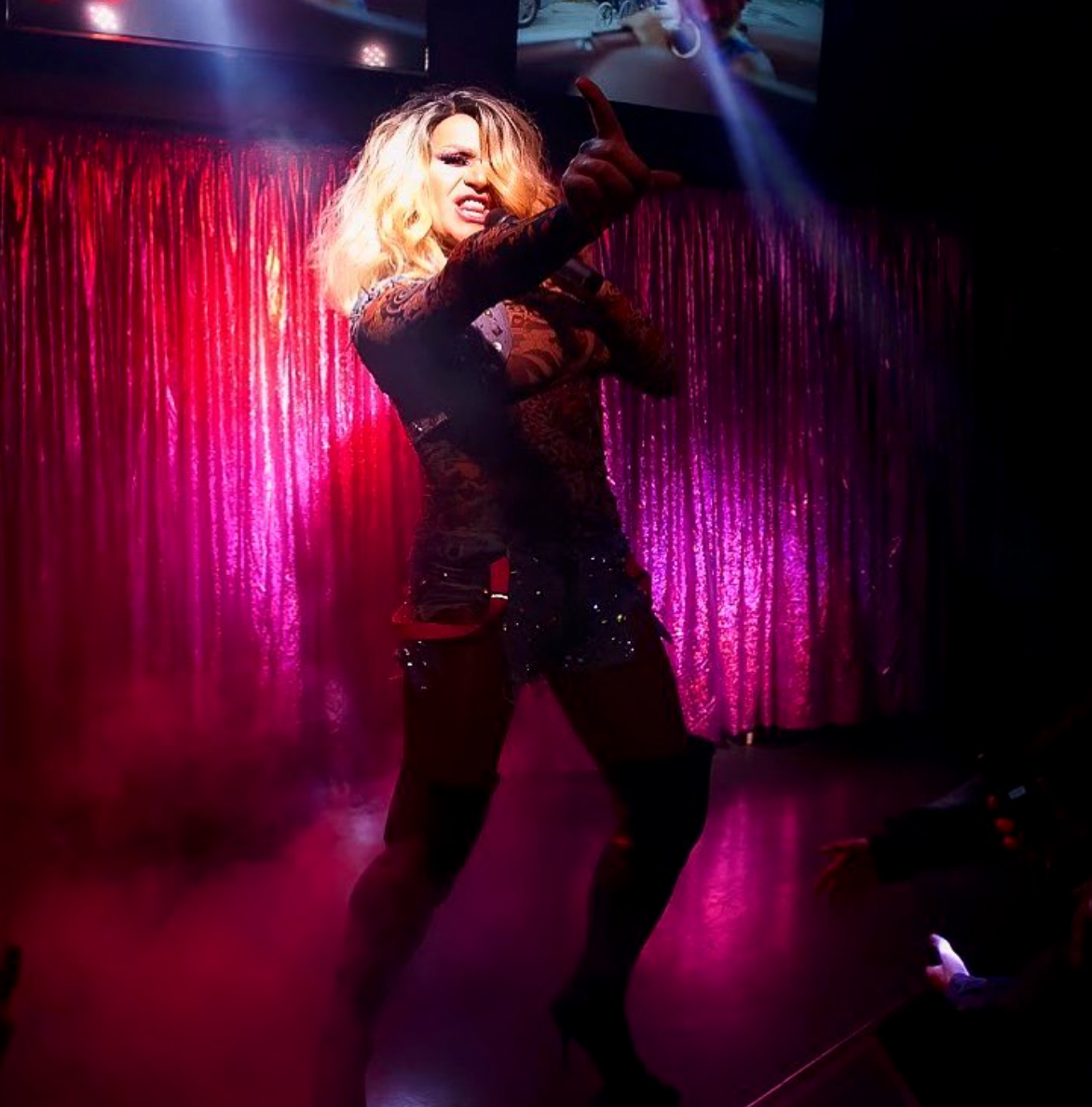 Admittedly the competition isn't fierce, but Golubaya Ustritsa – or Blue Oyster – has to be the most fun and friendly gay bar in all of Russia. A mixed crowd dance to Russian and international pop bangers on the main dance floor, while there are additional bars and spaces to relax spread over several floors upstairs. A spot for a drink with friends or a more raucous night out at the weekends.
The bar is unsigned from the street and there's some security before you get in, but once inside things are much more laid back. Two doors down on the same road is Central Station, the other main gay space in the city. More info: boyster.ru
Theo Merz is a British journalist based in Moscow. Keep up with him on Twitter.
Additional reporting by Iaroslav Volovod