Beatriz Gonzalez | Colombia's Queen of Pop Art
"I don't believe in the complex of the female artist who must be victimised."
I never wanted to be an artist," laughs 78-year old painter Beatriz Gonzalez, sitting in her downtown Bogota studio, overseeing the Andean hills. "Since I was a little girl I drew, and already felt like an artist, so I never thought about becoming one!" After dropping out of architecture school in the late 1950s – where she remembers the heavy bullying of female students – Gonzalez joined the newly-formed art department for women at the University of Los Andes.
"For me, being a woman was never a problem" says Gonzalez, who studied under the Argentinian writer Marta Traba, credited for imposing the presence of women on the Colombian art scene. "I don't believe in the complex of the female artist who must be victimised."
For over 50 years, she has explored Colombian society, simultaneously referencing regional press stories and the finest Old Masters. As she prepares for major shows in Europe, the Doyenne of Pop Art discusses the evolution of her career, the country's political context, and why she's not all that Pop.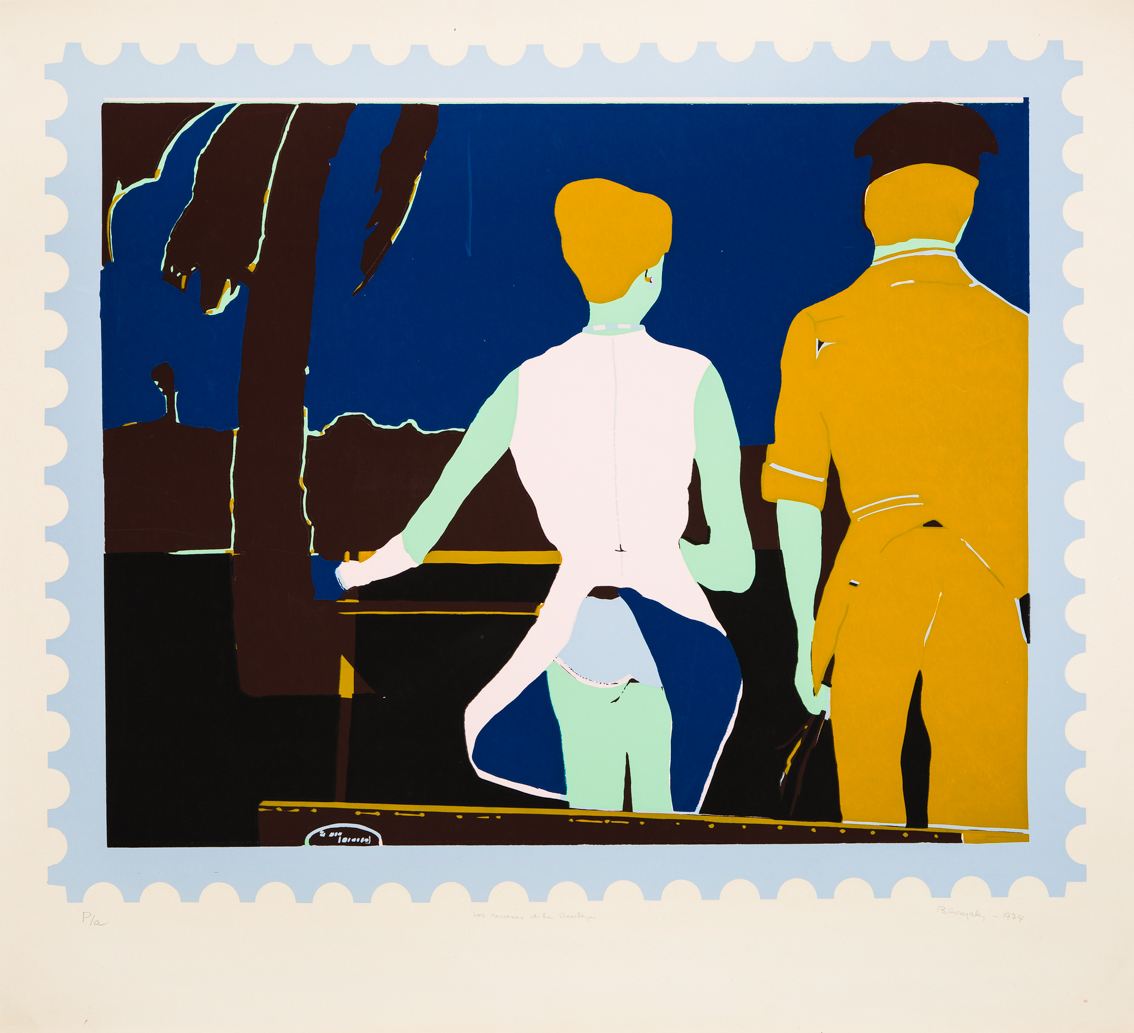 Born in Bucaramanga, in central northeast Colombia, Gonzalez quickly identified as a provincial artist in her adoptive Bogota. "When I first came here, it seemed very grey," she says, observing the foggy Andes mountains from her studio. Often associated with the Pop Art movement, she's best-known for her tongue-in-cheek colourful paintings, depicting the tragicomic social context of her home country, regularly taking politicians, sports celebrities and royals as her subjects (including Princess Anne of England with her skirt flying during an official visit!).
But her use of bold colours was less an homage to Pop than it was to her hometown and its architecture. "Our local church had a beautiful orange, green and purple cupola. I started to identify with those colours," recalls Gonzalez. "It wasn't for the 'Pop' but for Bucaramanga!"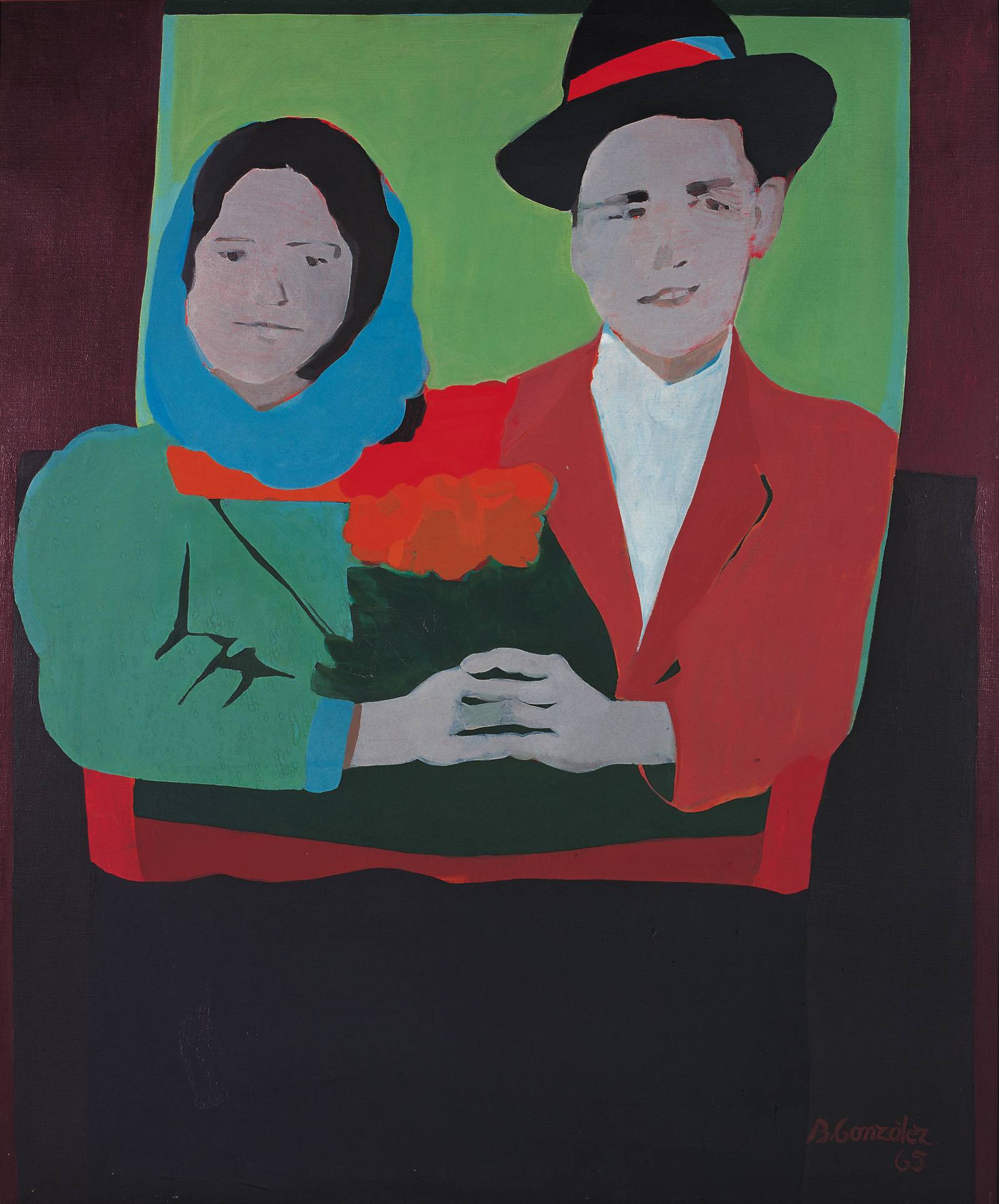 Success didn't come easy. Her now iconic work The Suicide of the Sisga was initially refused at the 1965 Salon of Colombian Artists, disregarded by the Jury as a 'bad Botero'. The painting was based on the picture of a young couple, published in a local newspaper, after they jumped off the dam of the river Sisga in order to preserve the purity of their love.
"The story didn't matter to me" explains Gonzalez, who found her voice drawing and painting from newspapers and magazines. It was the poor quality of the picture and the derisive nature of the 'news in brief' stories that inspired her. "I wanted to make underdeveloped paintings for underdeveloped countries," she says. After Marta Traba pressed the Jury to reassess their decision, not only was the painting accepted, but Gonzalez won a special prize, helping launch her career.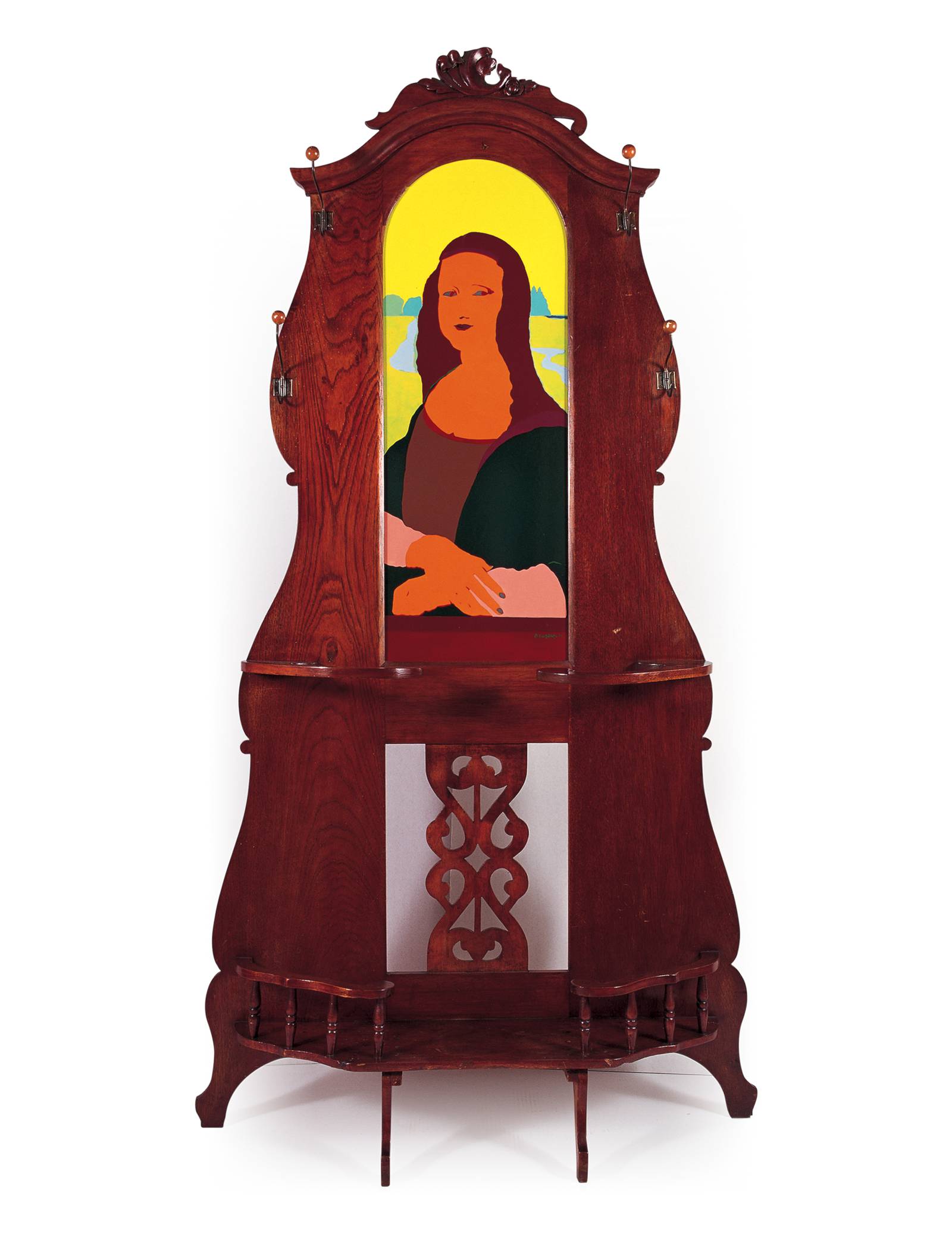 As well as newspaper narratives, her early works regularly incorporated references to Old Masters, particularly in her furniture pieces – which started as an 'accident.' While accompanying her architect husband to a homeware store in the early 1970s, a metal bed designed to look like wood caught her attention.
After bringing it back to her studio, she realised that its frame fit perfectly with a painting of El Señor Monserrate that she was working on, so she decided to assemble them together. "It was a reflection on taste," explains Gonzalez, whose furniture pieces often ironically combine cheap materials with sacred figures or classic European masterpieces.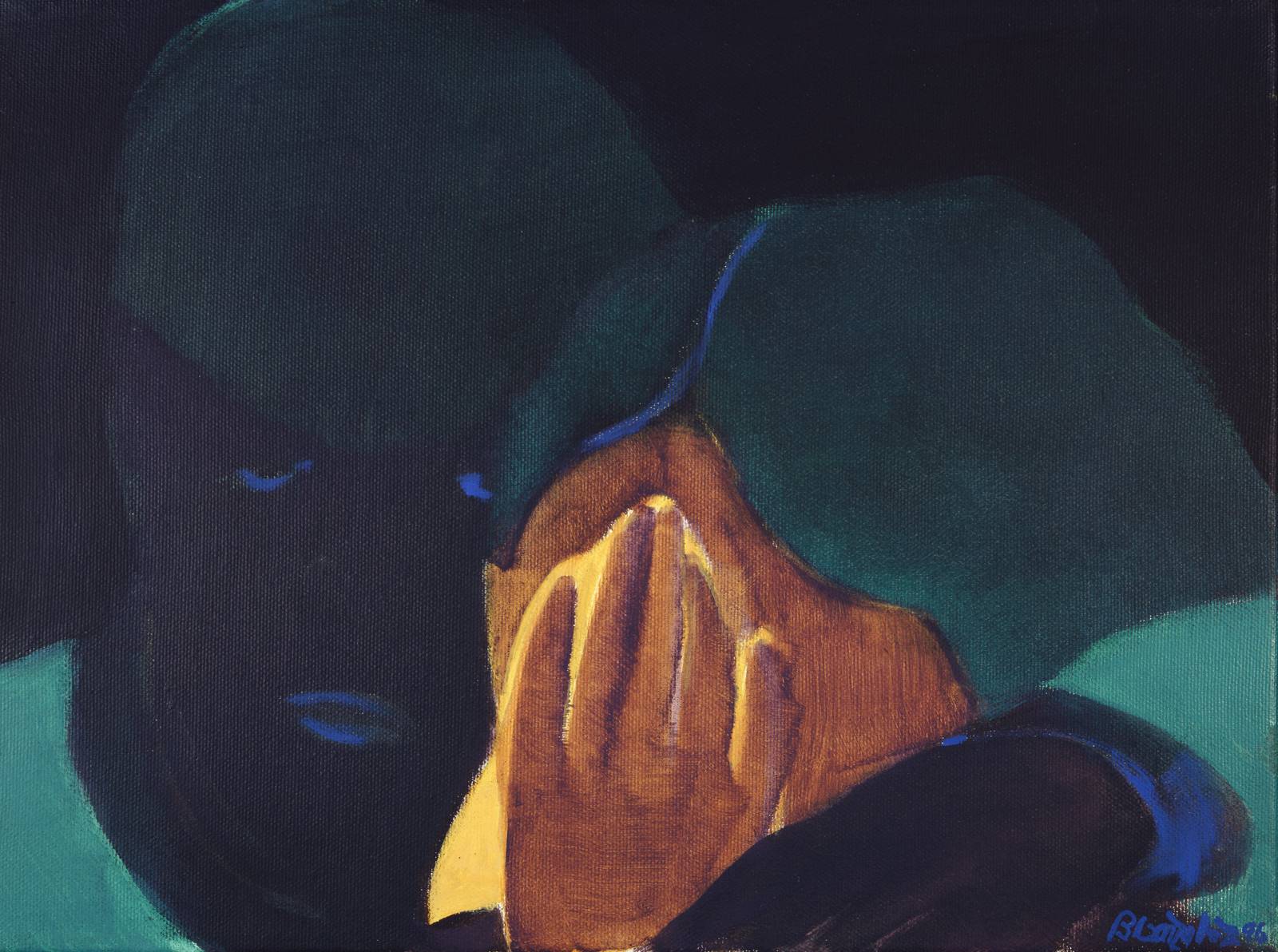 When the M-19 guerrilla group attacked the Palace of Justice in 1985 in an attempt to try the President, leaving 94 dead, she says, "My art changed then, I felt that we couldn't laugh anymore. I started to explore themes of death, the drug trade…The colours changed too. It went from Pop to something darker." And like many others, Colombia's recent failed peace agreement with the FARC (The Revolutionary Armed Forces of Colombia, or People's Army) has left her disturbed. "We are suffering," laments the artist. "Such an important deal, and half of the nation refused it. It's very sad".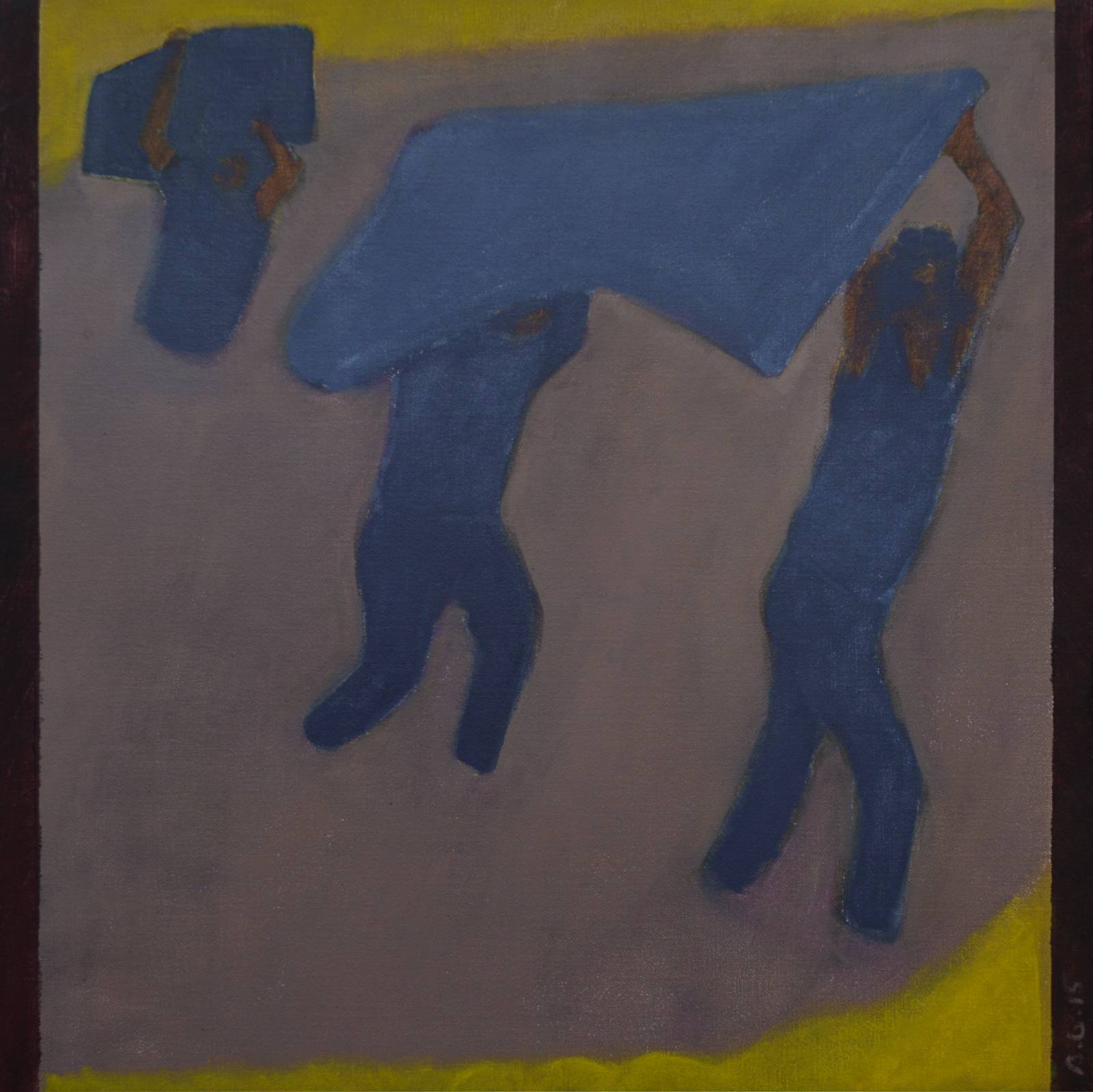 At ARTBO, the country's leading art fair, Gonzalez was at the centre of the curated Proyectos section. Her featured paintings illustrate recent tragic events in a Wawi indigenous village, hit by lightning just as they were meeting to discuss whether new technologies should be allowed in the community. Last year, she was part of the group shows The World Goes Pop at Tate Modern and Transmissions: Art in Eastern Europe and Latin America 1960-1980 at MoMA NY, and now she's preparing for Documenta, where she'll be showing her adaptations of Picasso's Guernica and Manet's Déjeuner sur l'Herbe.
From Pop to tragedy, and newspapers to Old Masters, the Grande Dame has navigated her way through some of modern Latin America's most complicated events – and she still has more stories to tell.
Beatriz Gonzalez will be part of Documenta in Athens from 8th April – 16th July, 2017 and in Kassel from 10th June – 17th September. A solo exhibition will be travelling in Bordeaux, Berlin and Madrid in 2017.