Trouble in Paradise | The Malaysian Island Being Destroyed by Tourism
Langkawi is a tourist's dream, but its future is under threat
"Rainy season is a good time to come to Langkawi!" our coach driver assured us once we'd clambered into his gloriously air-conditioned minivan, not knowing his audience of British sunseekers. We drove for 20 minutes from the sparse island airport, passing monkeys, ramshackle abodes, and deeply forested mountains, until we arrived at the first noticeable building of any sort – The Danna Langkawi, my place of rest, which emerged starkly from the dense, repetitive forest.
The Danna is one of a cluster of supremely luxurious hotels enjoying Langkawi's tourist boom. Once a quietly self-sustaining tropical island, Langkawi now welcomes tens of thousands of tourists per year. If you're thinking that's no big deal – because Southeast Asia's been popular for ages – read on.
Langkawi is different to all the other tropical islands. Langkawi tourists are typically attracted to the largely predictable sunny weather and pristine white beaches; but since 1987, Langkawi has also boasted a Duty Free status, encouraging mainland Malaysians to visit the island from Kuala Lumpur for booze-grabbing weekend trips. They're not dissimilar to the British Channel-hopping Booze Cruises from the nineties.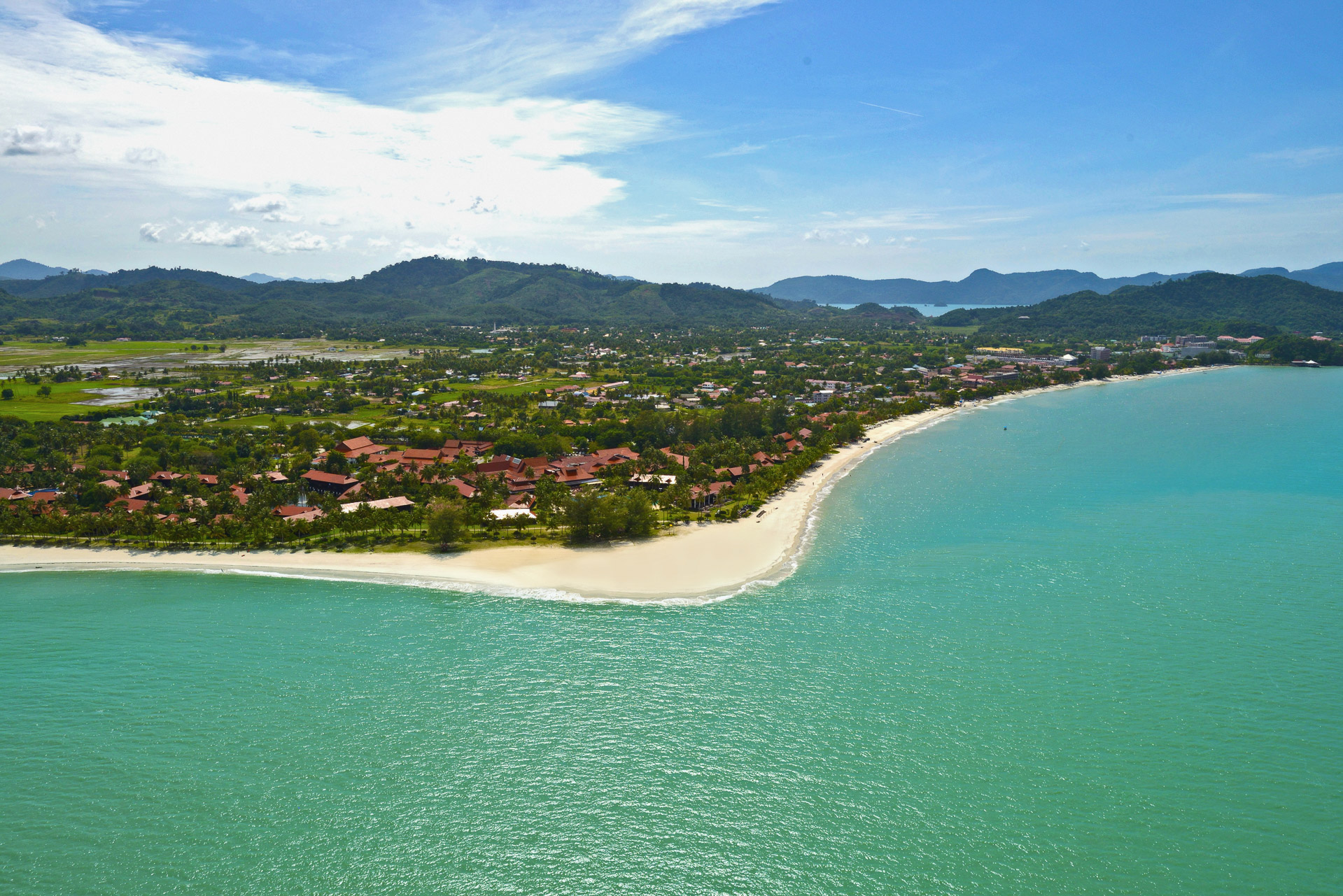 Langkawi is also not a self-sustaining island. The Malaysian government has banned commercial agriculture, due to devastating SARS outbreaks in Malaysia in the early noughties. All fruits, vegetables, and meats are transported from the mainland to eradicate any risk of tourists becoming ill. As a result, there are minimal jobs in agriculture left on Langkawi – only badly-paid jobs as rubber workers or on rice paddies remain – so the prospect of a glamorous lifestyle working in tourism, rather than in the fields, is attractive for locals.
The challenge faced by the Langkawi tourism industry is what one employee described as the "closed-minded island mentality" of locals, who would rather make a quick buck selling illegal tours than train to work in the tourism industry. And it's costing the Earth.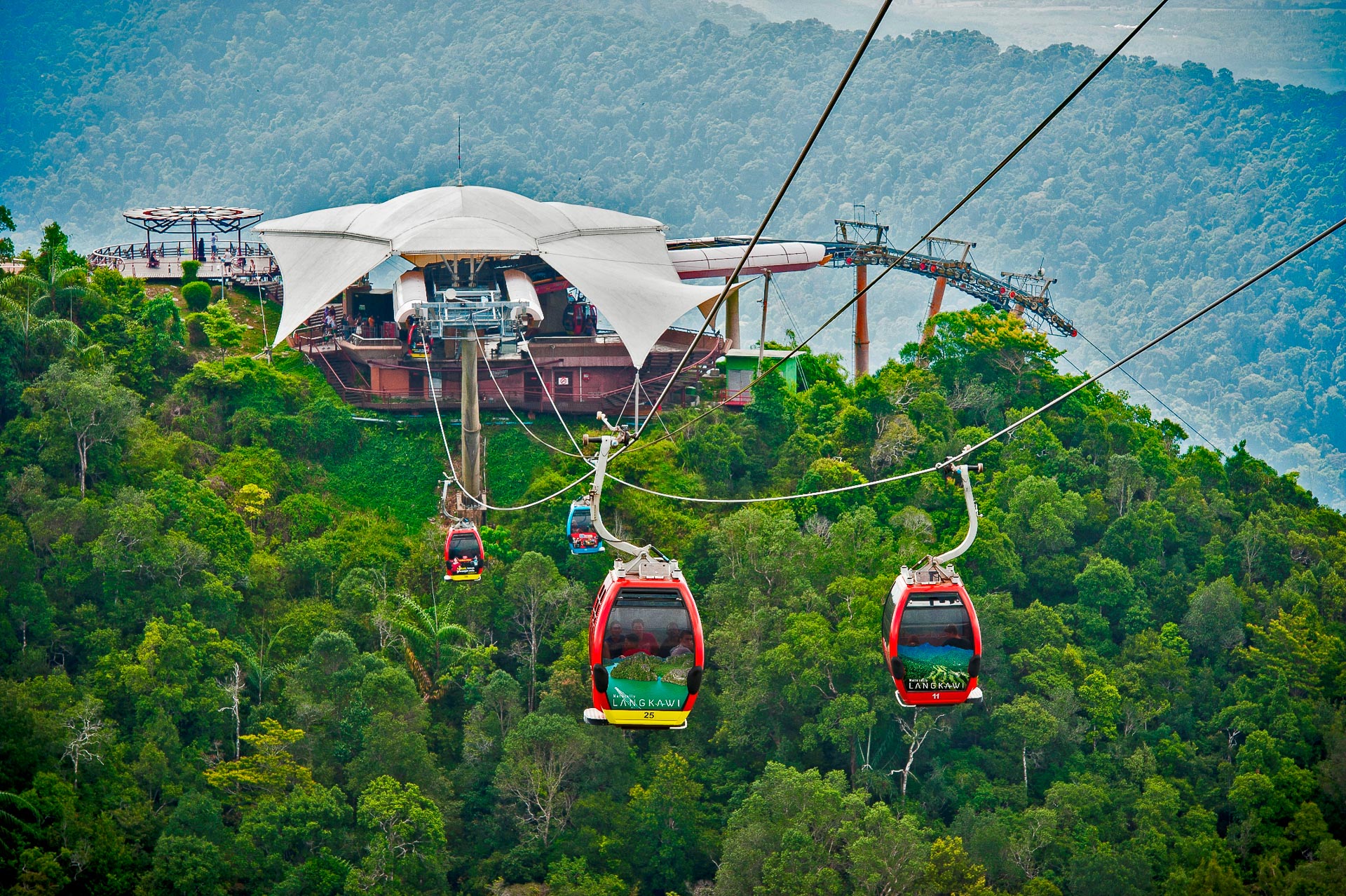 However, hotels like The Danna are promoting a message of sustainable tourism to locals. "It's a challenge," admits Danna General Manager Aamir Khan when we asking about finding staff. "Langkawi is very small. It's difficult to find local labour because Langkawi is not like the mainland."

During my trip, I took a boat trip through rivers stuffed full of mangroves. Dramatic limestone cliffs gave way to a wide, cloud-speckled sky. On this particular day it was sweltering. We passed monitor lizards, a curly mangrove pit viper (a billion times less scary that it sounds), long-tailed macaques, a brahminy kite, and, eventually, a sequence of white-bellied sea eagles. They repeated the same movement over and over, gently scratching the river water, before soaring high again. "Nature at its finest!" my friend hooted. "Eagles feeding!"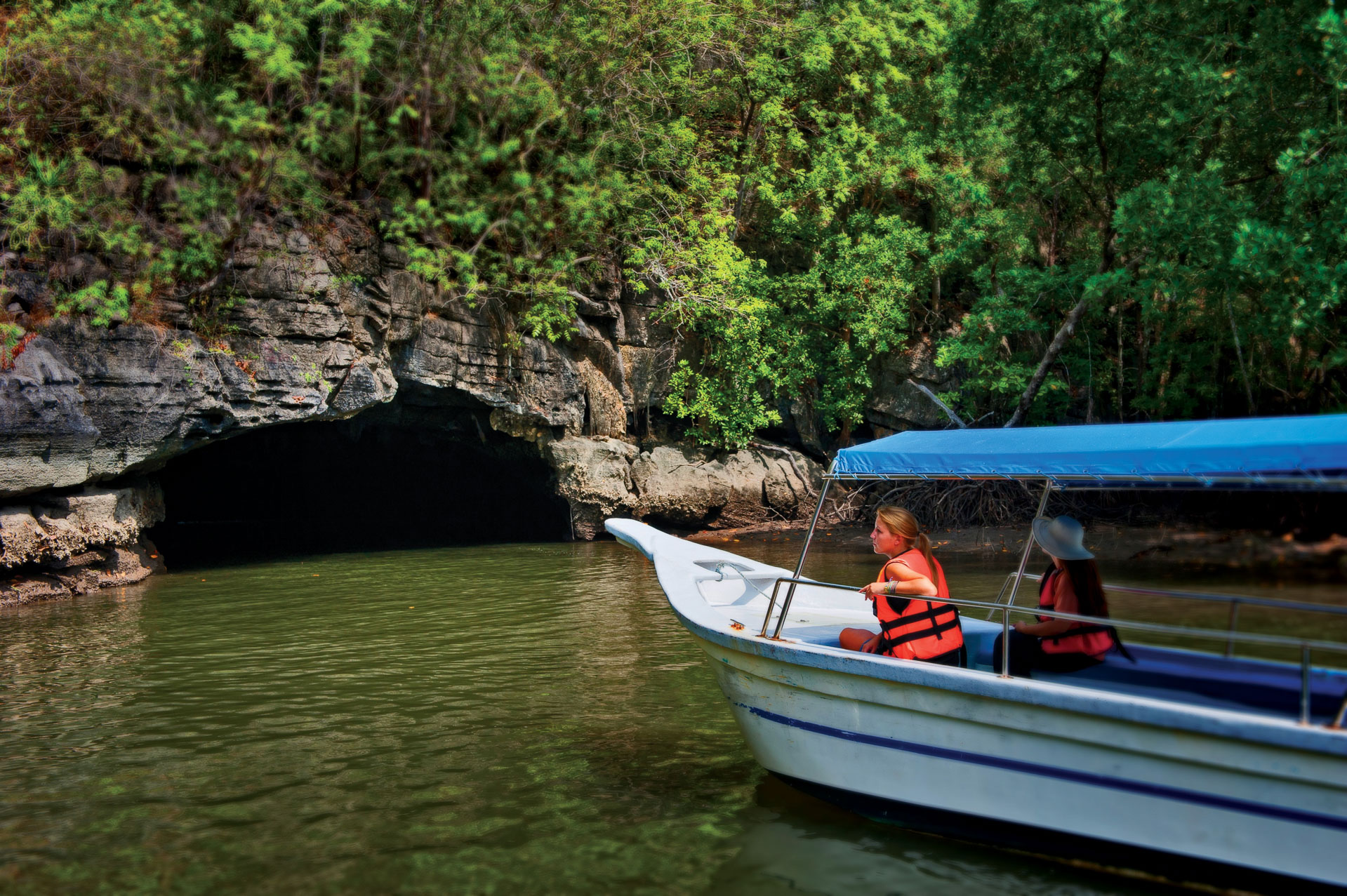 "That's chicken skin," Kieran, our, host said sullenly, looking at the floor of the boat. "If the eagles get too much chicken skin, they lose their ability to hunt." He cheered up somewhat when we ask about the policy of his employer, Dev's Adventure Tours. "I'm so happy," he said. "Some bosses say you need to throw chicken skin to impress customers, but our guides say no." Kieran was the first of a brigade of young islanders looking to make Langkawi tourism sustainable.
"The eagles don't have to hunt because of the boats feeding them with chicken skin, so there are now too many snakes." Arm, our jet ski guide, told us the next day, gesturing to an abandoned nature walk. Some of the island boat tours – they feed them chicken skin. Not us."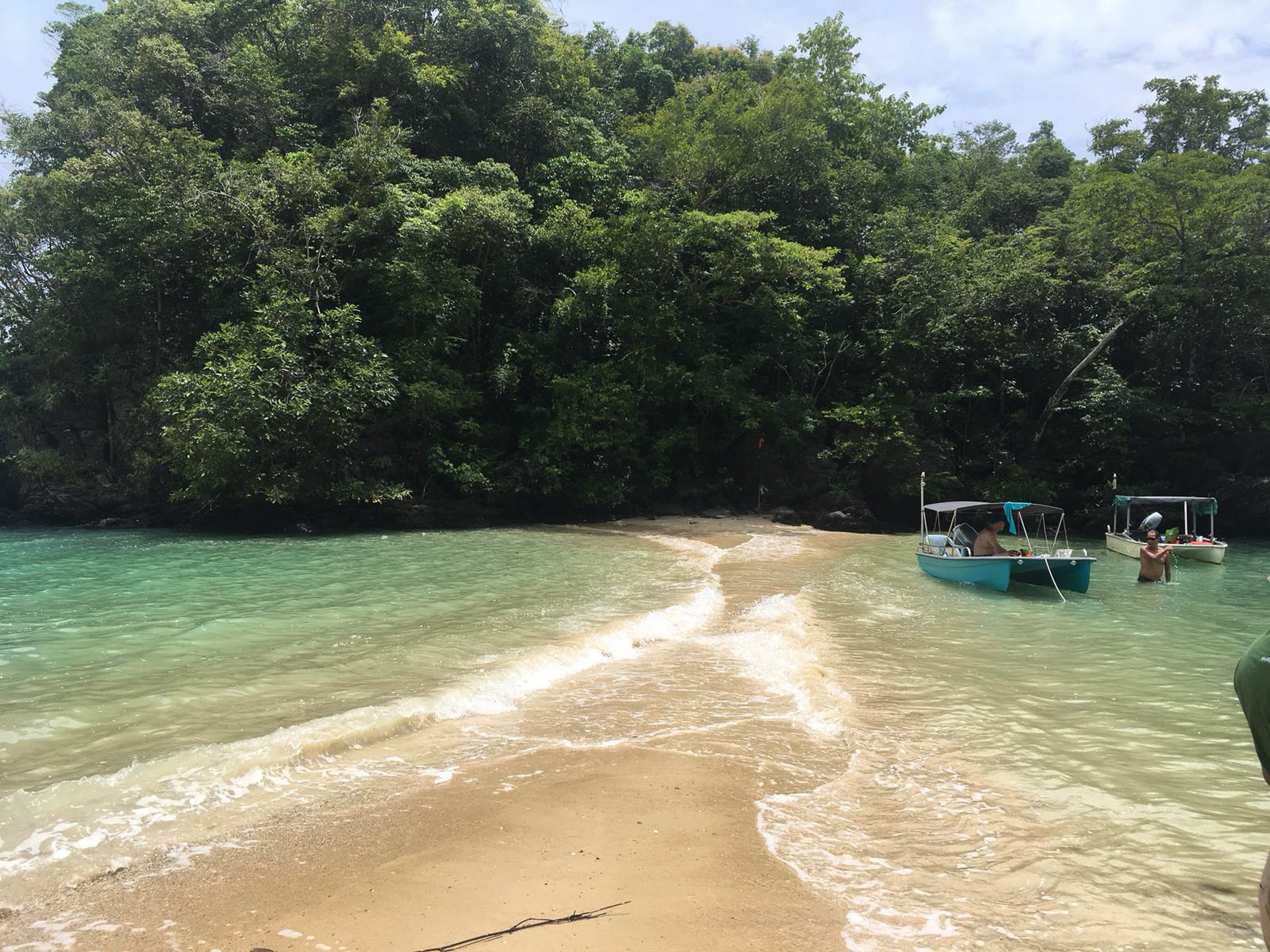 "They say they care about nature, but they are destroying it. In 2014 Langkawi nearly lost its UNESCO status," Arm continued.

"I moved here because the booze is cheap!" The Danna's Bar Manager Arasu told us back in the hotel cocktail bar that night as we pondered over what we'd seen. We drank Arasu's take on the mojito; a boozier, sweeter twist on the classic with coconut liqueur and local tropical juices. Later on, we sat for a dinner of local sea bass by the three-tiered infinity pool. What more could you ask for?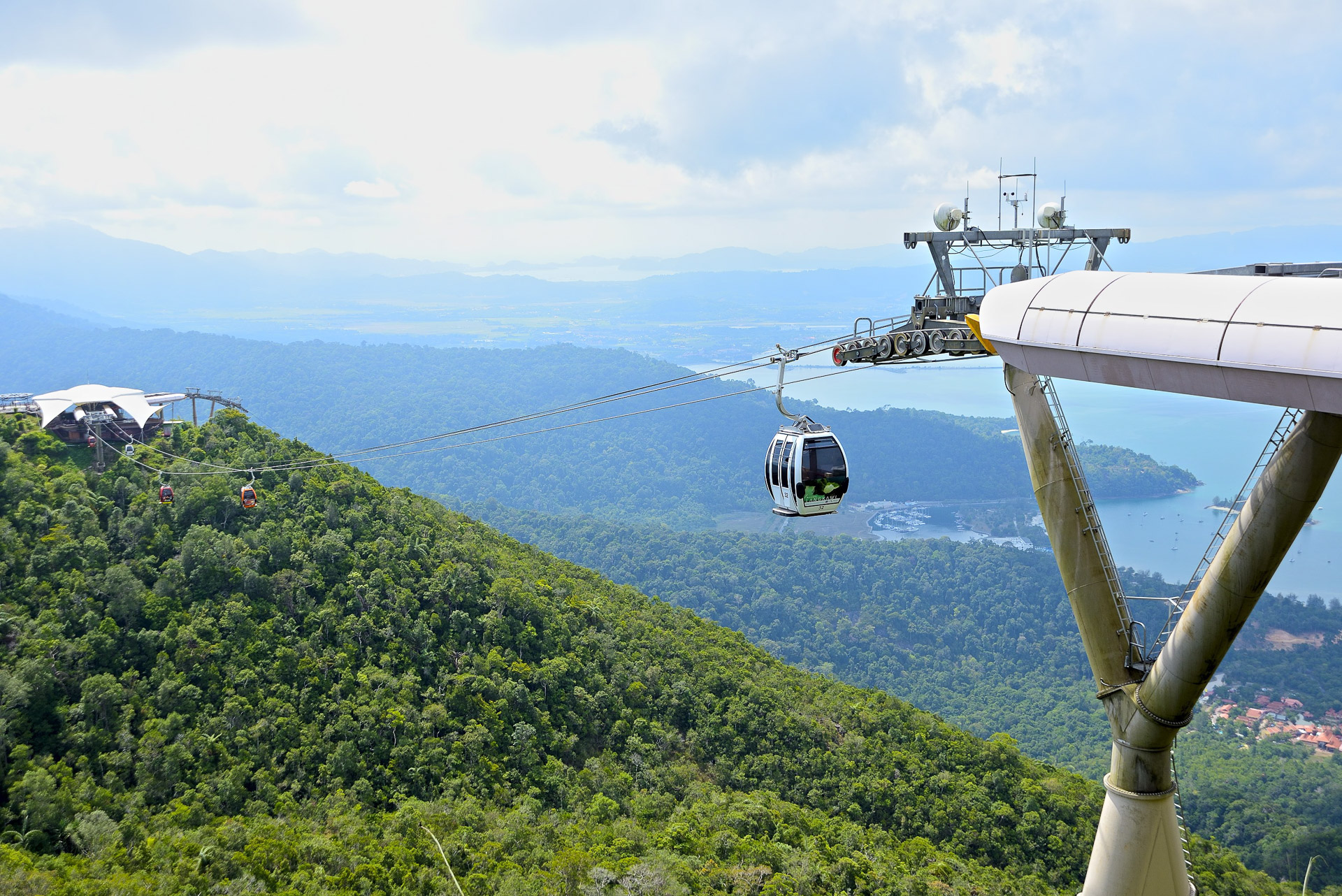 The morning after the night before, we rolled to Langkawi's SkyBridge, an impressive suspension bridge with Jurassic Park-esque views of the whole island. Brilliantly, the entire experience is disabled-friendly. From the top, you can see views over Thailand's southernmost islands and out across the anchovy boats, which are pleasingly small, like the anchovies themselves.
"There are a few voices wanting change…," Mamat, another local guide and proponent of sustainable tourism, told me as we strolled.
John, an official guide from the LADA Development Agency, who joined us, captured the wider mood. "The younger generation don't want to stand knee deep in a rice paddy, or go fishing, when they can work in an air-conditioned office or be talking with tourists," he said.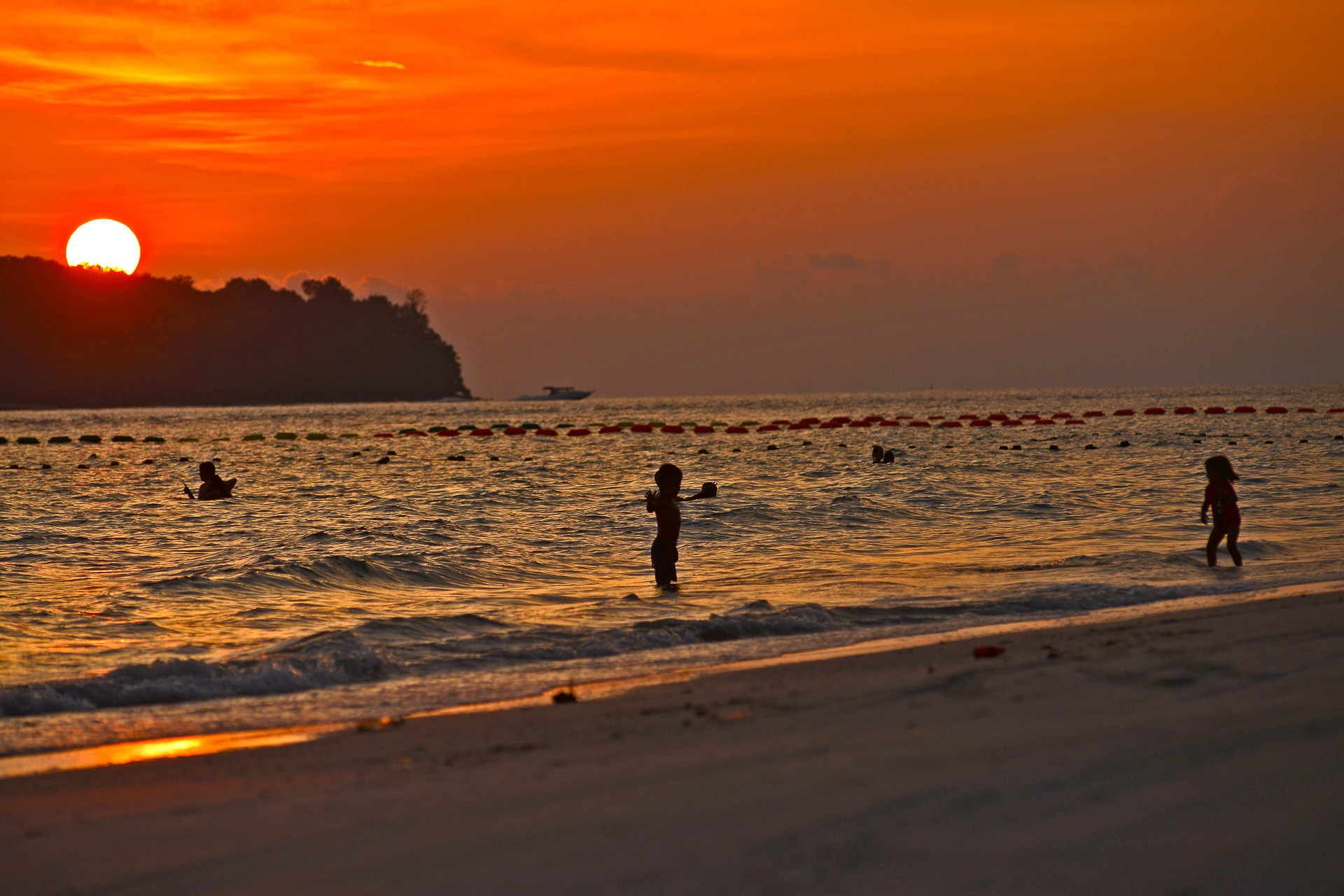 Although tourism is likely to provide a better income, Langkawi locals are more interested in tourism because it "provides a better quality of life," John said. This explains the high level of illegal tour operators trading from the roadsides and beaches, damaging the natural environment.

We returned to London after a relaxing and educational trip, which exposed both the brilliant nature and the troubling behavioural patterns of the islanders of Langkawi. But there are sustainable ways to discover the beauty of Langkawi.
The Malaysian government and luxury hotels like The Danna simply must continue to educate about the dangers of unsustainable tourism. There needs to be day-to-day regulation of the boat operators feeding the eagles with chicken skin, and that'd be one battle won in the journey to keep Langkawi's ecosystem turning for centuries to come. It's a tough process, but one that will preserve one of the planet's most picturesque islands.
It's best to visit Langkawi between December and August, when the weather is predictably sunny. September is better for cloudier weather, but is still warm. In high season, return flights on Singapore Airlines start from around £800, accommodation at The Danna Langkawi begins from around £200 per night.
Amuse traveled to Langkawi courtesy of The Danna Langkawi and Singapore Airlines .