Eerily Empty Waves | Surfing on Spain's 'Coast of Death'
Received wisdom suggests European waves are too crowded. Not here they're not...
Surfers, even those of modest ambition and skill, are compulsive travellers. Ask anyone that surfs what drives them, what nirvana they seek in travelling to far-flung parts of the globe, and the answer is always a variation of a pretty narrow theme: we yearn for perfect waves shared with few other surfers.
The best-known surf spots in Europe (South West France, North East Spain, Portugal) are now as crowded as any on the planet, and so received wisdom is that the European surfer must travel intercontinentally to find reliable, quality, empty waves. But I don't buy that. Europe is a relatively small continent, but there's a whole lot of coast. Spain has close to 5,000km of it and yet only the Basque Country in the North East is really "on the map" as a major surf destination.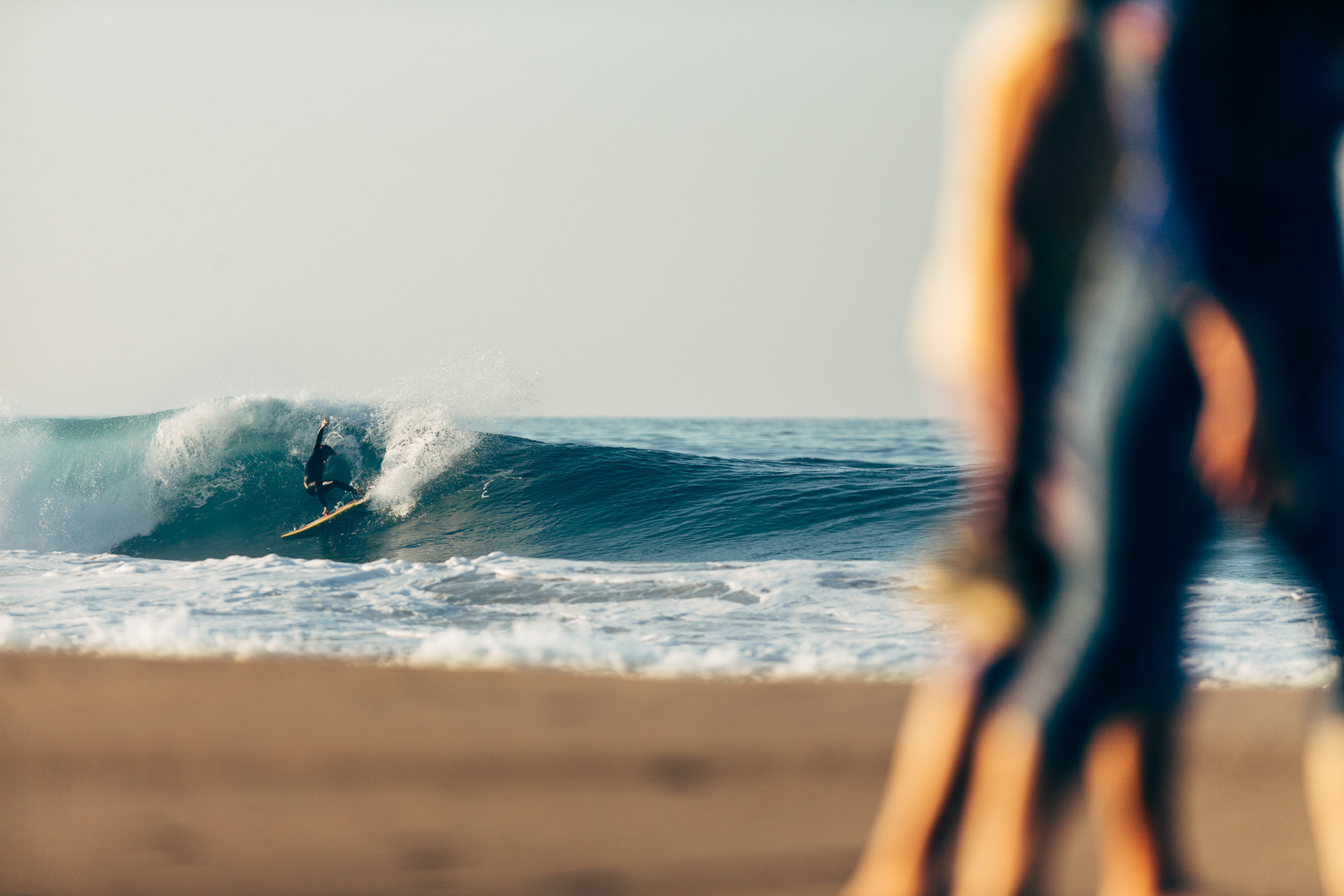 Scoring good waves is about aligning a combination of factors, mostly swell and wind. Hossegor in France is Europe's most famous surf destination, but it is located on 200km of arrow-straight, west-facing coastline – the longest beach on the continent. When it's good it's great, but if the wind ain't right, the whole area is toast.
Galicia on the other hand sits at Spain's north-western extremity, a jagged corner poking out into the Atlantic above Portugal, with coastline facing a full 180 degrees, from north east around to south west. On paper this should make it the most reliable surf zone in mainland Europe, and yet most European surfers would have, at best, a 50:50 chance of locating Galicia on a map.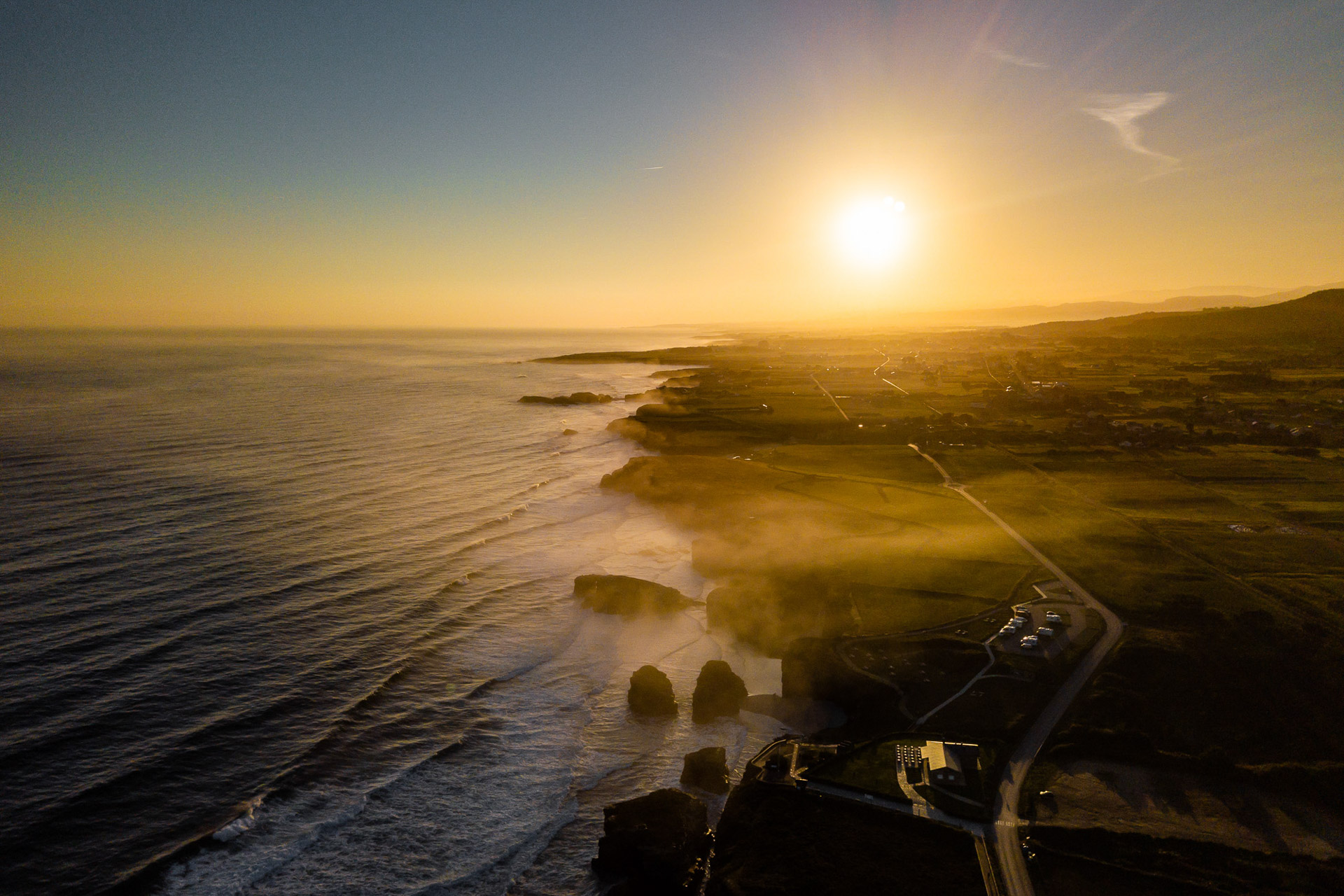 Once I began to read about this little-known region, however the die was cast. I set about persuading some friends, including Cornish photographer Nick Pumphrey and Australian Marc Llewelyn, to come along for the ride (and neatly proved my theory about most surfers' geography in the process): Nick also asked Jake Goold, an Australian travelling surfer he'd met in St Ives what he was doing next week, and did he want to come and explore Galicia? "Fuck yeah!" he said. "Where's Galicia?"
With very little infrastructure for surfers (or any other tourists for that matter) and much of Galicia's rugged shoreline miles from any population centres, a campervan was our chosen transport mode and sleeping abode. For convenience, we flew to Porto – it's just an hour over the border in Portugal, and served by daily British Airways flights. It also happens to be home to West Coast Campers, a rental operator from whom we picked up our trusty steed – a double-decked zebra masquerading as a Renault van.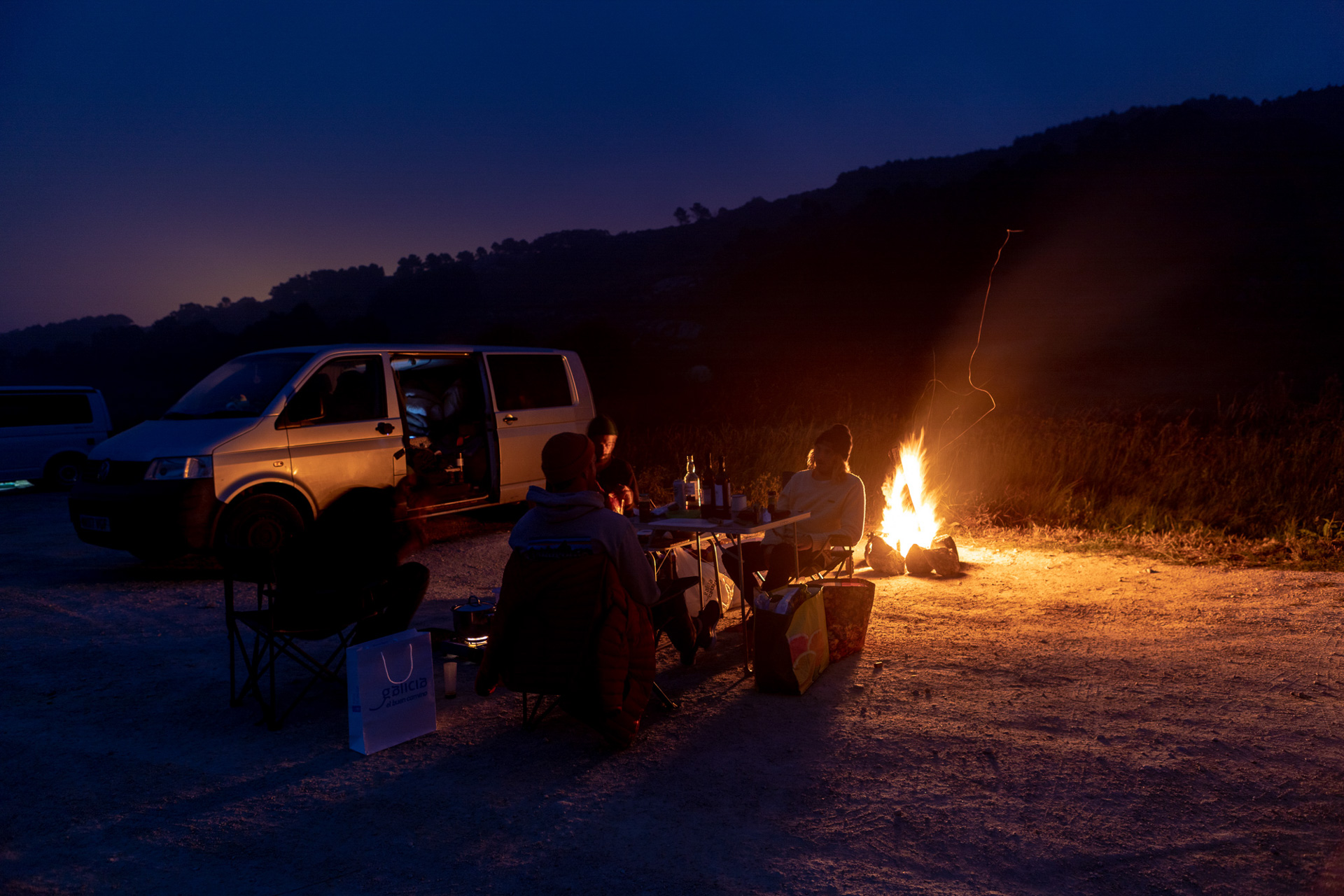 Our exploration began in the north after a long drive from Porto at night. Almost the first sight to greet our sore, sleep-deprived eyes the following morning was a majestic triptych of sea arches at the fittingly-named Playa de las Catedrales. Here we met Tony Butt, and British oceanographer, environmental activist with the brand Patagonia, and big-wave surfer.
He'd moved to this neck of the woods 20 years earlier, having fled the already-crowded Basque Country. He'd expected Galicia too would eventually wind up equally packed with surf-seekers, but was pleased to report not much had changed since his arrival two decades before. At dusk, we shared joyful little peaks, wondering what the week would hold.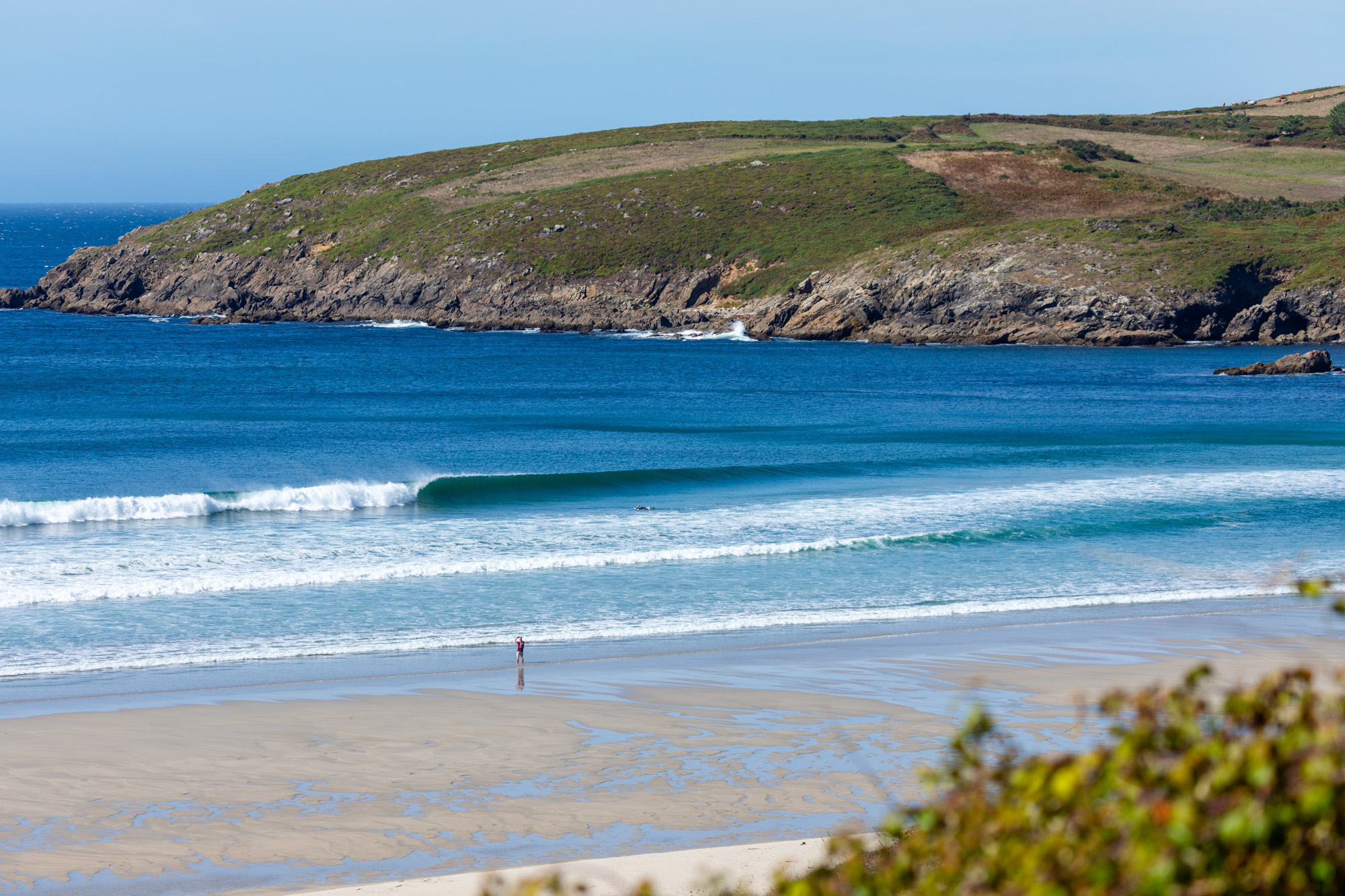 From the north we followed the coastline westwards, stopping first at Valdovino before heading for the tiny village of San Andres de Teixido. Perched precariously on a steep hillside it's home to fewer than 50 hardy souls and an ancient chapel.
"He'd expected Galicia would wind up packed with surf-seekers, but was pleased to report not much had changed in two decades"
Here we got a flavour of Galicia's only steady source of tourism – Catholic pilgrims on the Camino de Santiago – and reflected that we too were on a pilgrimage of sorts. Was ours religious, we wondered? The cliché that surfing is somehow spiritual might be as old as the hills, but there's some truth in it. After all, hadn't we too come to Galicia to push ourselves physically in pursuit of something ephemeral? Weren't we also seeking a feeling, a fleeting sensation of connection with something greater than ourselves?
Of course, not everything we came to find in Galicia was as worthy, or as pure in its intent. On a whim we stopped for a night in the town of A Coruna where we stumbled on a lively party scene. With fashion retailer Zara's global HQ in neighbouring Arteixo, half the town seemed to be populated by hip girls of various provenance – all with cheekbones, impeccable styling and sass to spare. The marina is given over every weekend in summer to "Arty!" – an edgy street festival, which made for an unexpectedly raucous departure from the rugged and rustic vibe elsewhere.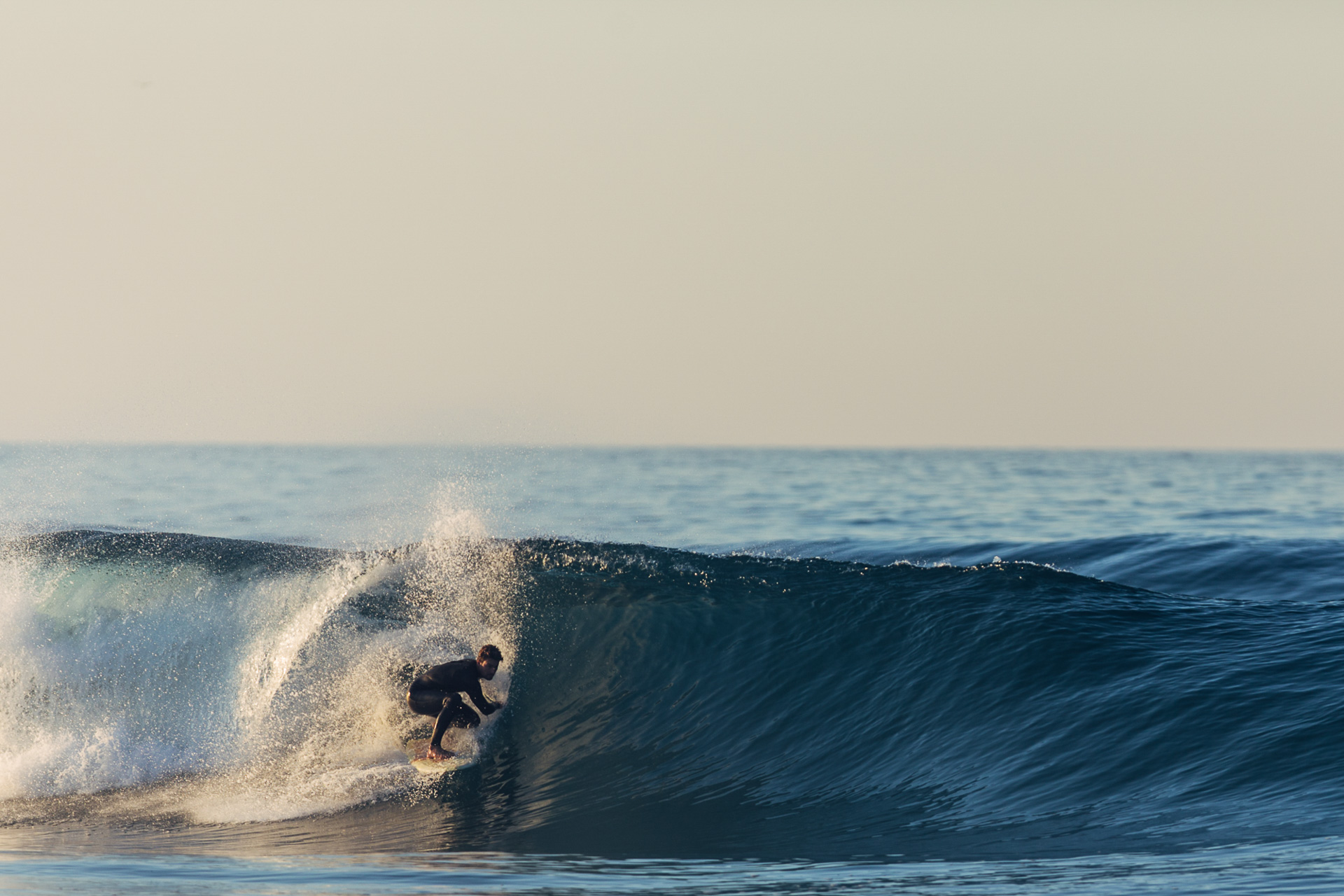 There aren't many surf camps in Galicia, and you might think the lack of visiting surfers would make it a pointless endeavour. But Caion Surf House, just west of A Coruna, looks set to be the exception that proves the rule. Patrick Vilan and Jacobo Calvo opened their charming property in June. Their welcome was warm, their beer cold, their sun deck just right. A perfect place to nurse our hangovers.

"Half the town seemed to be made up of hip girls – all with cheekbones, impeccable styling and sass to spare"
Unfortunately the following day the wind died entirely. Normally this would mean pristine glassy conditions and perfect clean surf. In Galicia in September it meant thick sea fog – the bastard child of an awkward ménage-à-trois of warm land, cool sea and no wind. Just 200 yards inland there wasn't a cloud in the sky, but every beach we checked was mired in fog. It was more clam chowder than pea souper, but still hopeless for surfing.
We scratched our heads and moped about, before eventually abandoning all aspirations of sliding on the sea, and instead bolted inland to explore. If we couldn't surf we could still swim in a lake as the sun slid beyond the horizon to the west, without another soul for miles.
The following day the wind changed again, blowing strongly onshore from the north east and flattening the waves. But this is where the double aspect of Galicia's coastline came into its own. We fled south and west, to the scarily-monikered Costa Da Morte – the Coast of Death – so named because of the hundreds of vessels that have been wrecked over the centuries on its treacherous shores.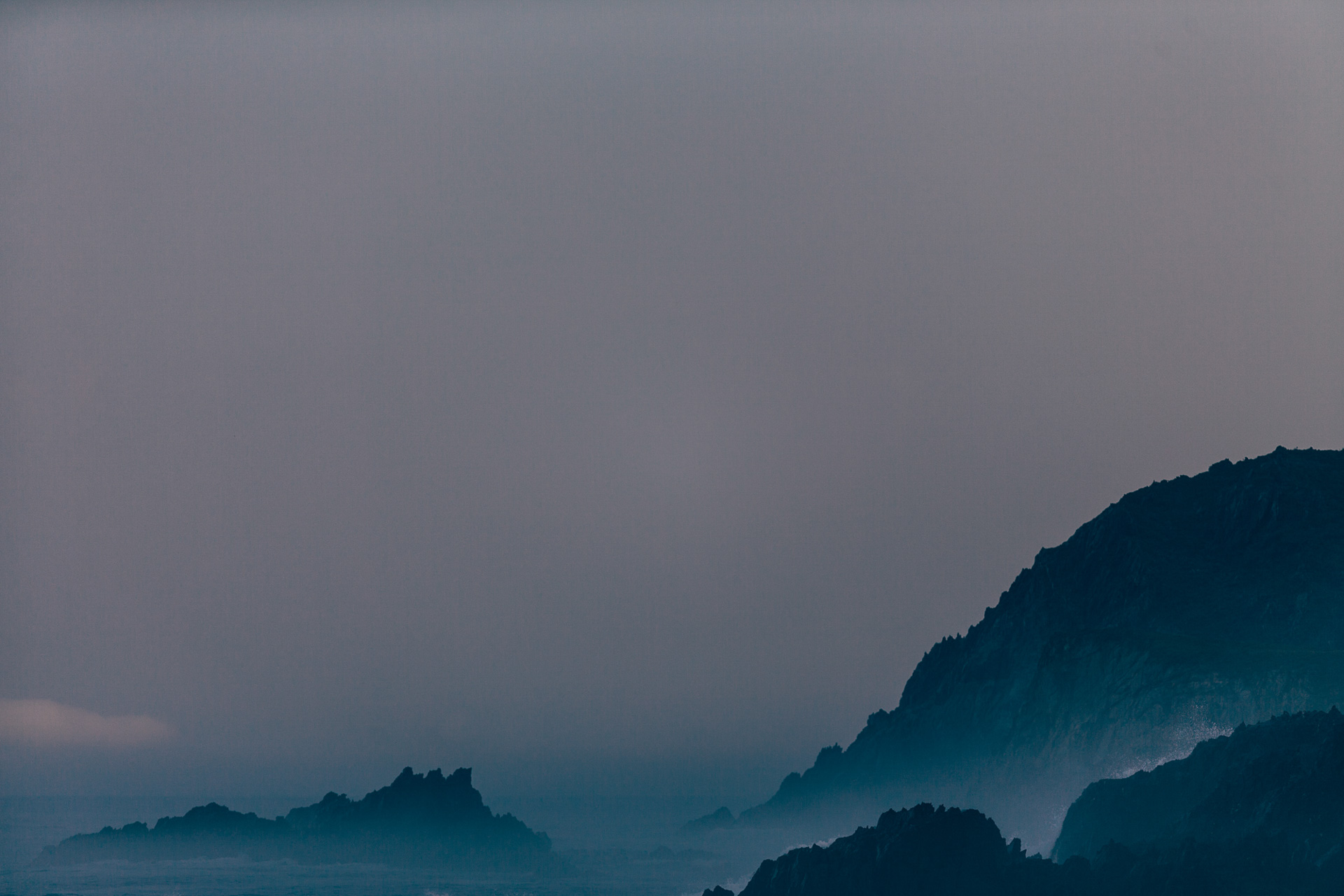 Again we were treated to land and seascapes of staggering beauty. A symphony of sea, sand and sky, and one in which the Atlantic looked to be playing its part with aplomb. There were well-marshalled lines of long period hurricane surf marching in from the west.
Unfortunately, while the waves were playing with gusto, their tuning was off. Closer inspection revealed that what looked like perfect harmony from a distance sounded horribly discordant up close. The waves were simply too strong for the contours of the beach breaks, which tend to work best with shorter period swell.
As we checked spot after spot our frustration grew. We had the combination, or so we thought. The wind was offshore, the swell neatly groomed. But with surf, the devil is in the detail.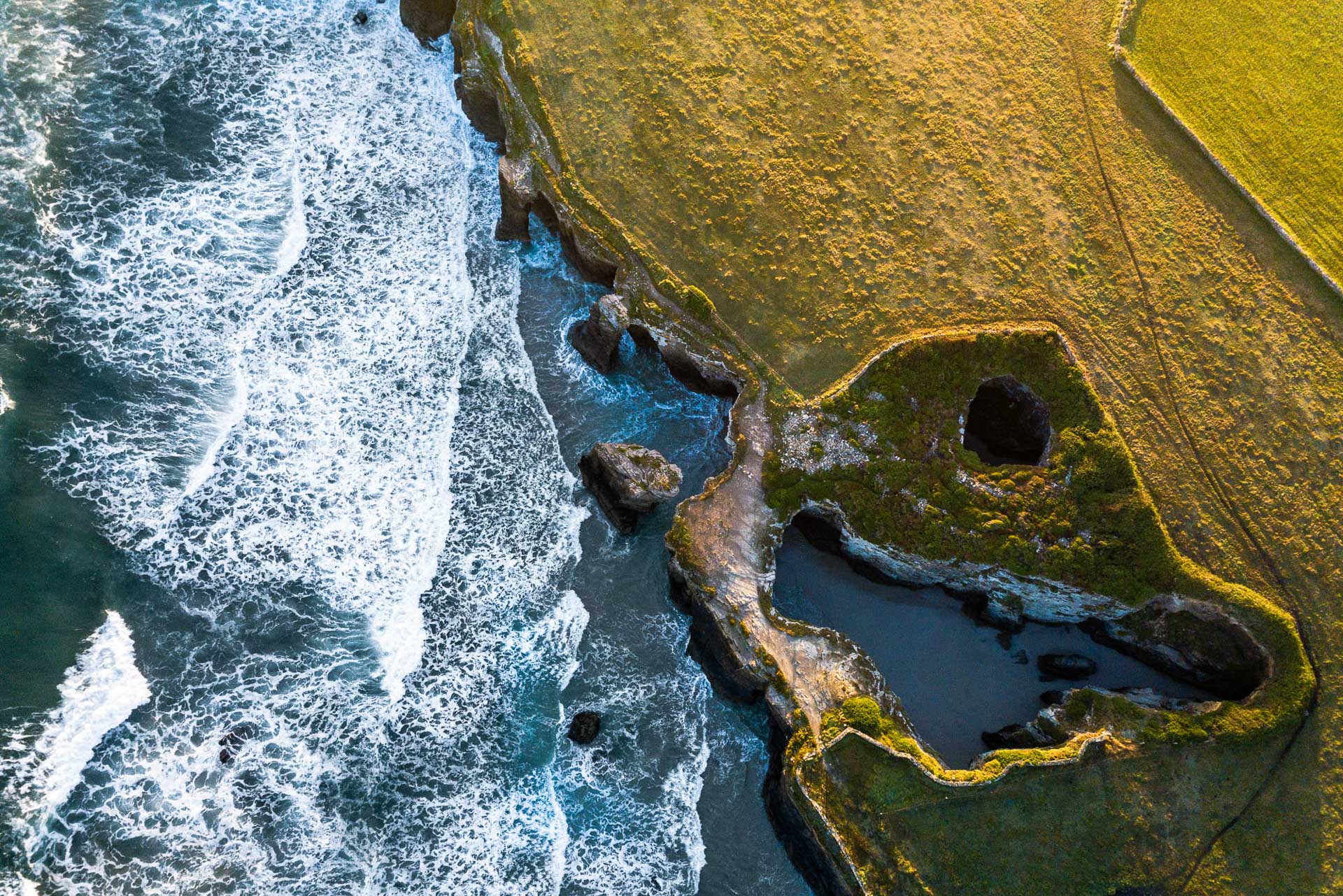 The devil in my head meanwhile still wanted to know what was around the next corner. Trouble was, we were running out of corners. We neared Cabo Fisterra – Spain's answer to Finisterre in France, or Land's Ends in Cornwall – and its most westerly point. And there, at the last beach before both the land and any remaining hope of surfable waves petered out, we at last struck gold.
"We had the combination – the wind was offshore, the swell neatly groomed. But with surf, the devil is in the detail"
The celestial conductor had finally got his orchestra of wind, waves, and terrain in sync – one lone, left-hand sandbank on an empty strand was playing a masterpiece. We were the lucky few invited to play along.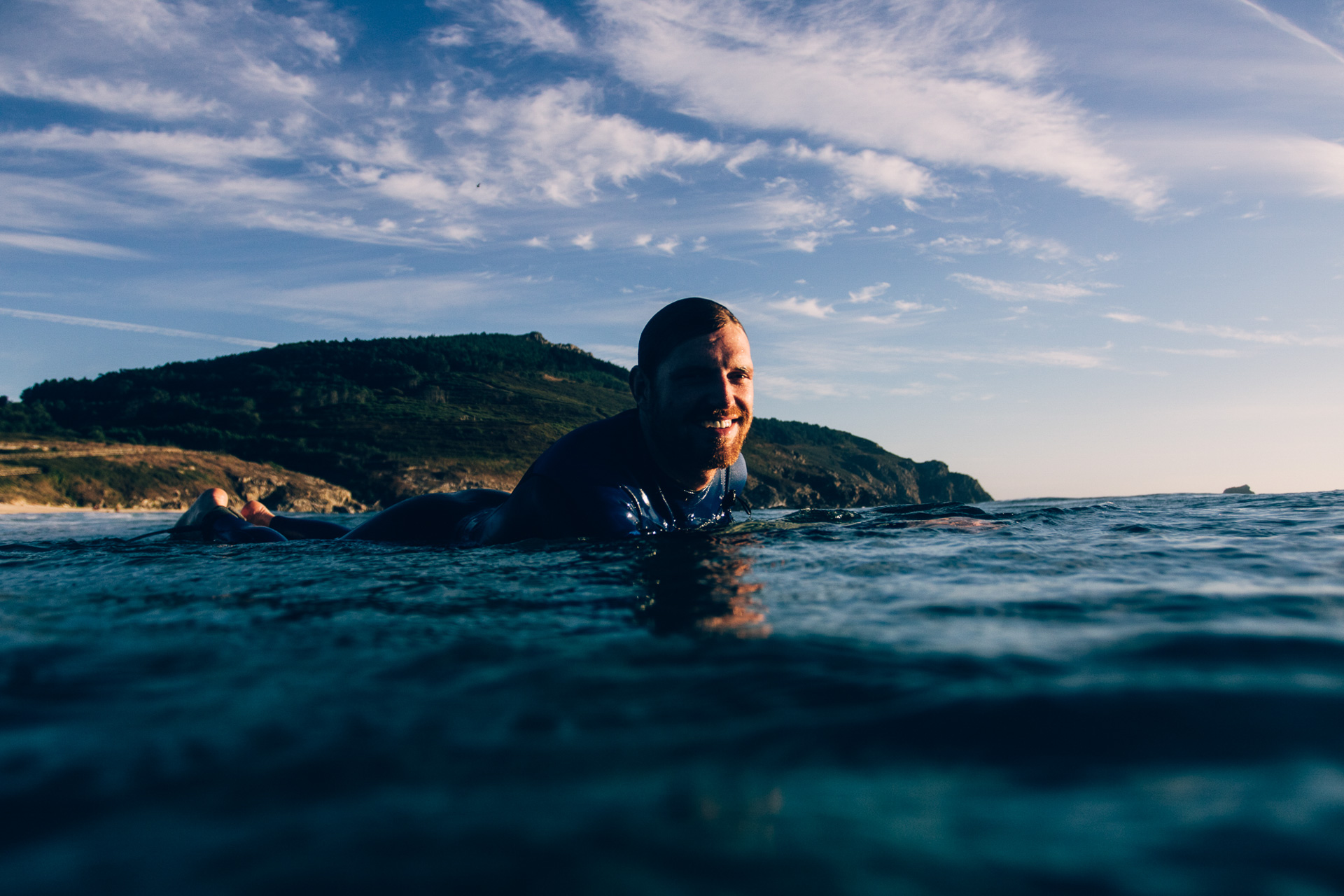 We surfed and surfed until the light and our arms gave out, and we could neither surf nor see any longer. At Etel and Pan that evening – a gorgeous "slow fast food" café in Fisterra – we toasted what had been a terrific adventure. A pilgrimage that had taken us to the end of the world (to the Coast of Death no less), and had saved its very best until last.
Do It Yourself:
Getting there:
British Airways fly to Porto from Gatwick up to six times a week, with prices starting from £57 ($73) return, with surfboards carried for free as part of a 23kg checked baggage allowance.
Van rental:
West Coast Campers in Porto rent fully equipped campervans sleeping 2 to 4 people, from €39 (£34 or $45) per week. With so much coastline, much of it remote and excellent parking facilities, a campervan is the obvious choice for a Galician surf trip.
Caion Surf House:
If you fancy a change of speed, hot shower or game of ping pong, we highly recommend Caion Surf House, which is located on a particularly wave-rich stretch of coast and has rooms from €30/night/person (£26 or $34) including breakfast.
Matt Carr is a writer based in London and Val d'Isere. Nick Pumphrey and Marc Llewellyn can both be found on Instagram at @nickpumphreyphoto and @emvielle.
British Airways, West Coast Campers, Caion Surf House and Tourism Galicia provided support for their trip.