Renzo Piano's Forte? | How Genoa is Rebuilding Itself After the Bridge Disaster
The starchitect has made a generous offer to his hometown - but it could turn into his biggest challenge yet
On the 14th of August 2018, tragedy struck Genoa. The Morandi motorway bridge, a 60s experiment in pre-stressed concrete, collapsed without warning. Hundreds were buried in their cars and, despite the valiant efforts of first responders, the final death toll was set at 43.
Watching this horror unfold on television, the collapse instantly struck me for its similarities with another disaster, far closer to home for me in London. Both the Morandi bridge collapse and the Grenfell fire were perceived by the wider public as shameful failures by the state to protect their citizens, and to properly maintain the crumbling infrastructure they inherited.
As the dust settled, outrage fell across the people of Genoa; outrage similar to that felt by the survivors of Grenfell. Only in Genoa's case, this is compounded by the political turmoil that has gripped Italy since the last general election, when the controversial right-wing Lega party joined the government. It's complicated still further by the city's status as a tourist destination (albeit sometimes a reluctant one).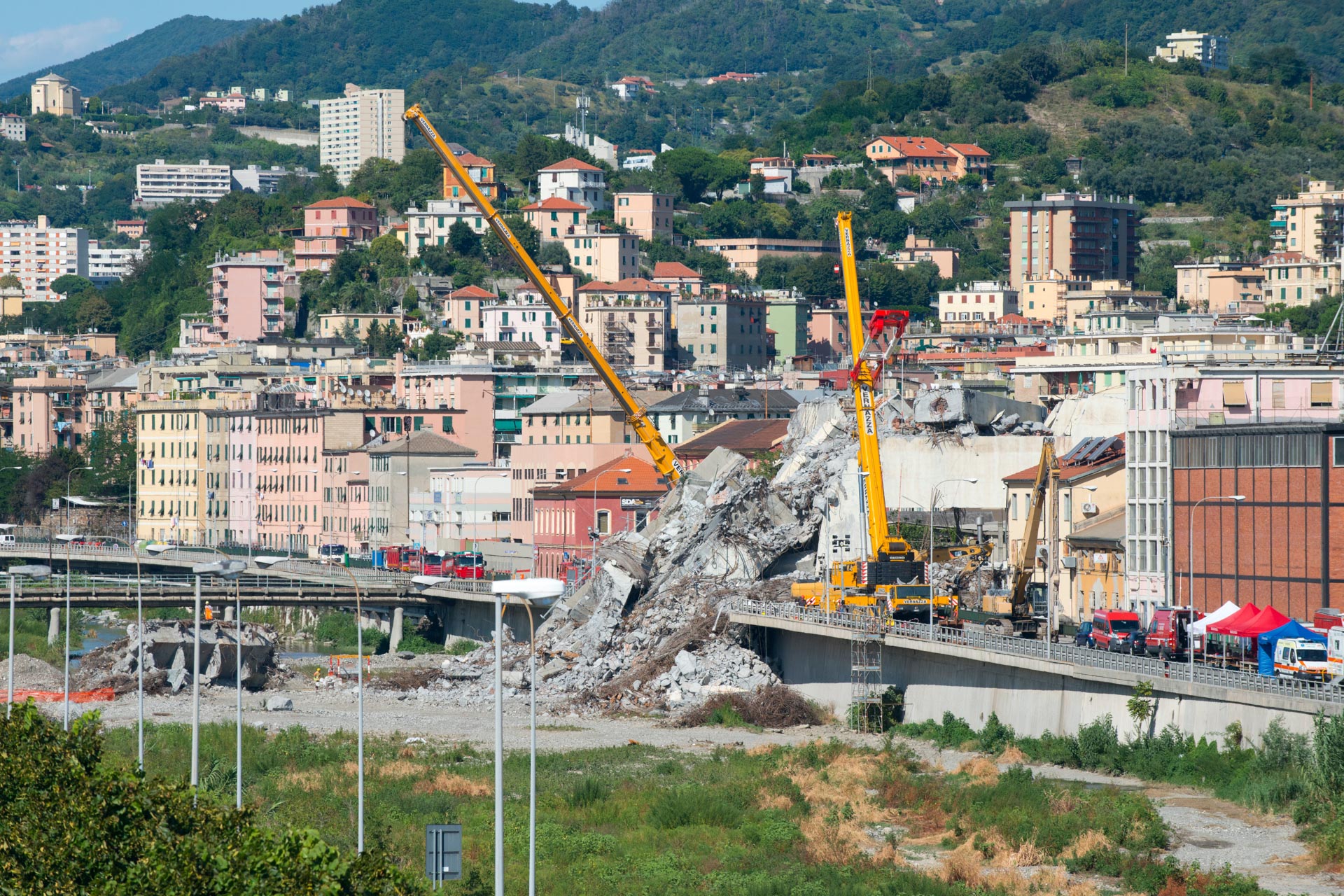 Not only is Genoa trying to dust itself off after a calamity, it's also trying to repair its battered reputation, and - on an official level at least - put on a brave face for the outside world. At the centre of these conflicting cultural currents sits the city's most famous son – globally-renowned architect Renzo Piano.
---
Visiting Genoa a few months after the tragic collapse, the disquiet is still palpable. Even a quick tour through the city centre was enough for me to bump into a full scale communist rally, held to protest Lega and its brashly populist leader, Matteo Salvini. Clearly, this is a city looking for radical solutions.
At the same time, Genoa is a place which resists easy categorisation or packaging. Its seafront is achingly beautiful, and the historic old town is seemingly unblemished by modern supermarkets or commercial branding. A perfect place for tourists, you might think. And yet as I'm strolling through the city, I note posters in the city centre which read: 'Are tourists turning Genoa into Disneyland?'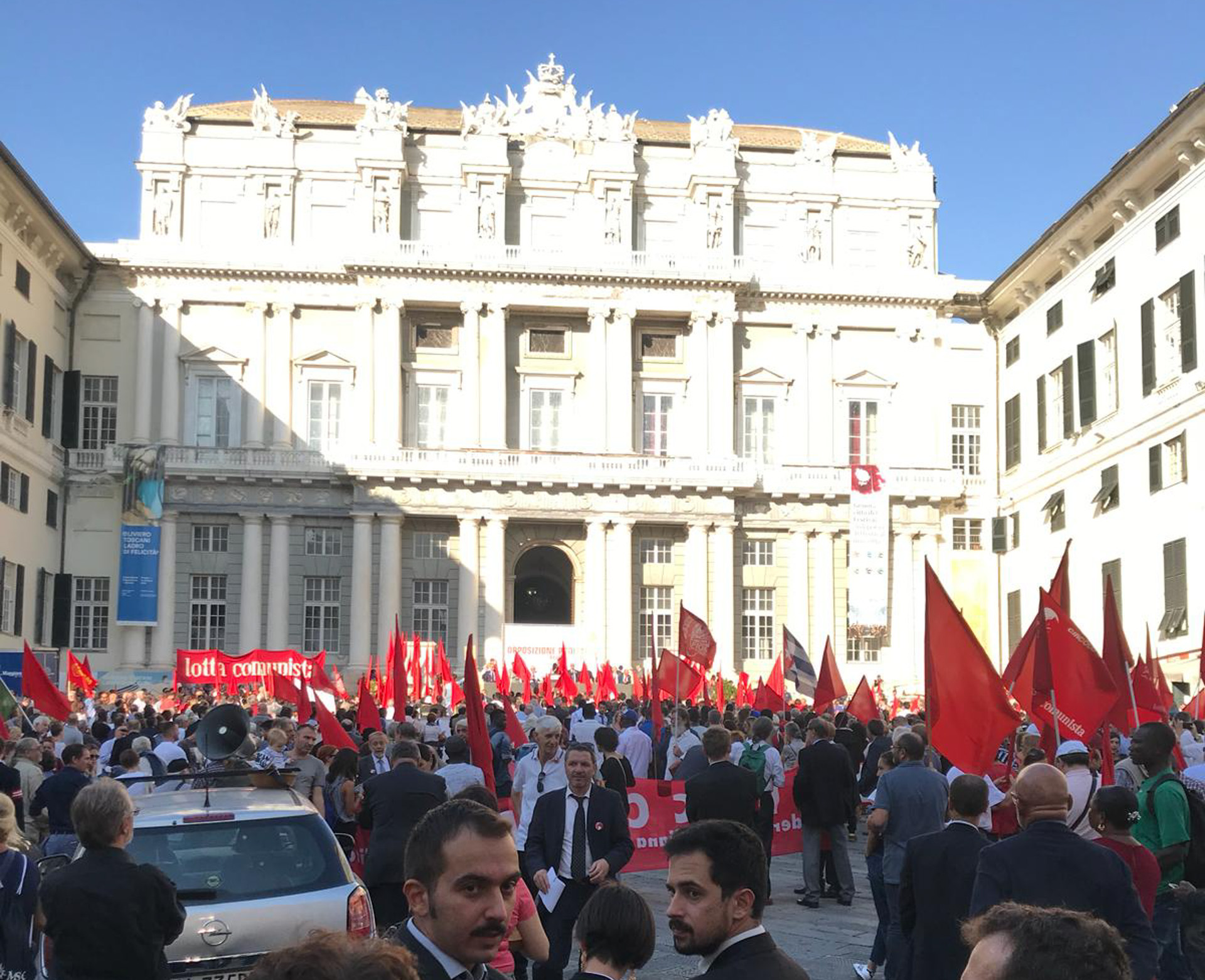 The Genoese are not unwelcoming by any means. But as a rule, they are less expressive and emotional than their southern Italian cousins, and as the posters make clear, they definitely don't want their town to go the way of Venice or Rome.
Interestingly, they have a similarly ambivalent attitude to Renzo Piano, and his work. Having first risen to fame as the competition-winning joint designer of Paris' Pompidou centre, Renzo became known as a progenitor of the 'Hi-Tech' style - and one of the most celebrated architects in the world.
In his work the structural and functional become expressive – expanses of steel and glass perform incredible acrobatic feats. Each of his buildings aims to be a sculptural, poetic treatise on progress and modernity. They are also, due to Piano's international 'Starchitect' status, phenomenally expensive. Which is part of the reason why, among his fellow citizens at least, he's not without his critics.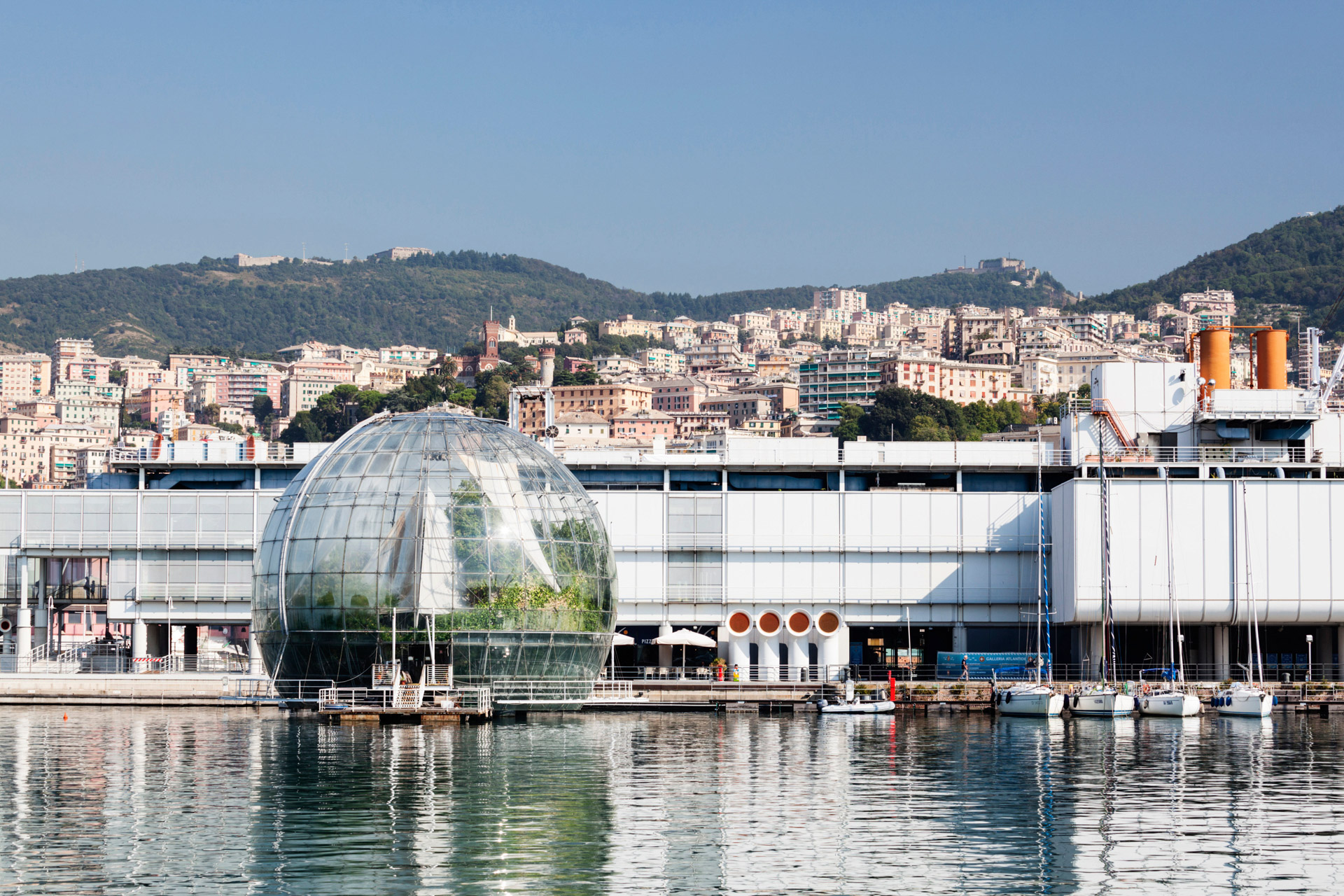 Renzo certainly has made his mark on Genoa. You only have to take a quick tour of the centre to see his designs scattered everywhere. He has a cluster of builds along the seafront - namely the Aquarium, the Cetaceans Pavilion and the Biosphere – all of which marry up nicely. Undeniably modern and sleek, they are the shore's main attraction and among Genoa's tourist hot-spots.
Yet, as appealing as they are to outsiders, it's these very same buildings that have made Piano a controversial figure among some locals. They read his soaring ambition as hubris, and the high price tags as unjustified. Many are uneasy about the grand plans he draws up for their city – not least his vision to totally renew Genoa's port.
Grand urbanist plans like this always strike me as distinctly Italian, harking back to the idealised city plans of the Renaissance. But as we view the models and renderings of his proposals on display in the Maritime Museum, my guide Paola shrugs and says simply, "it's just all money and politics. I don't know." To be sure, government corruption is another great Italian tradition - one that many Genoese suspect was to blame for the shoddy maintenance of the Morandi bridge.
---
Whatever their feelings towards him, there is one Piano project that should - on paper at least - unite the people of Genoa. In late 2018, the architect announced plans to rebuild the bridge. Piano responded to the collapse quickly, telling The Observer about 10 days after it happened: "I'm a senator for life [in the Italian parliament] and so it is one of my duties to respond to such a disaster in some way."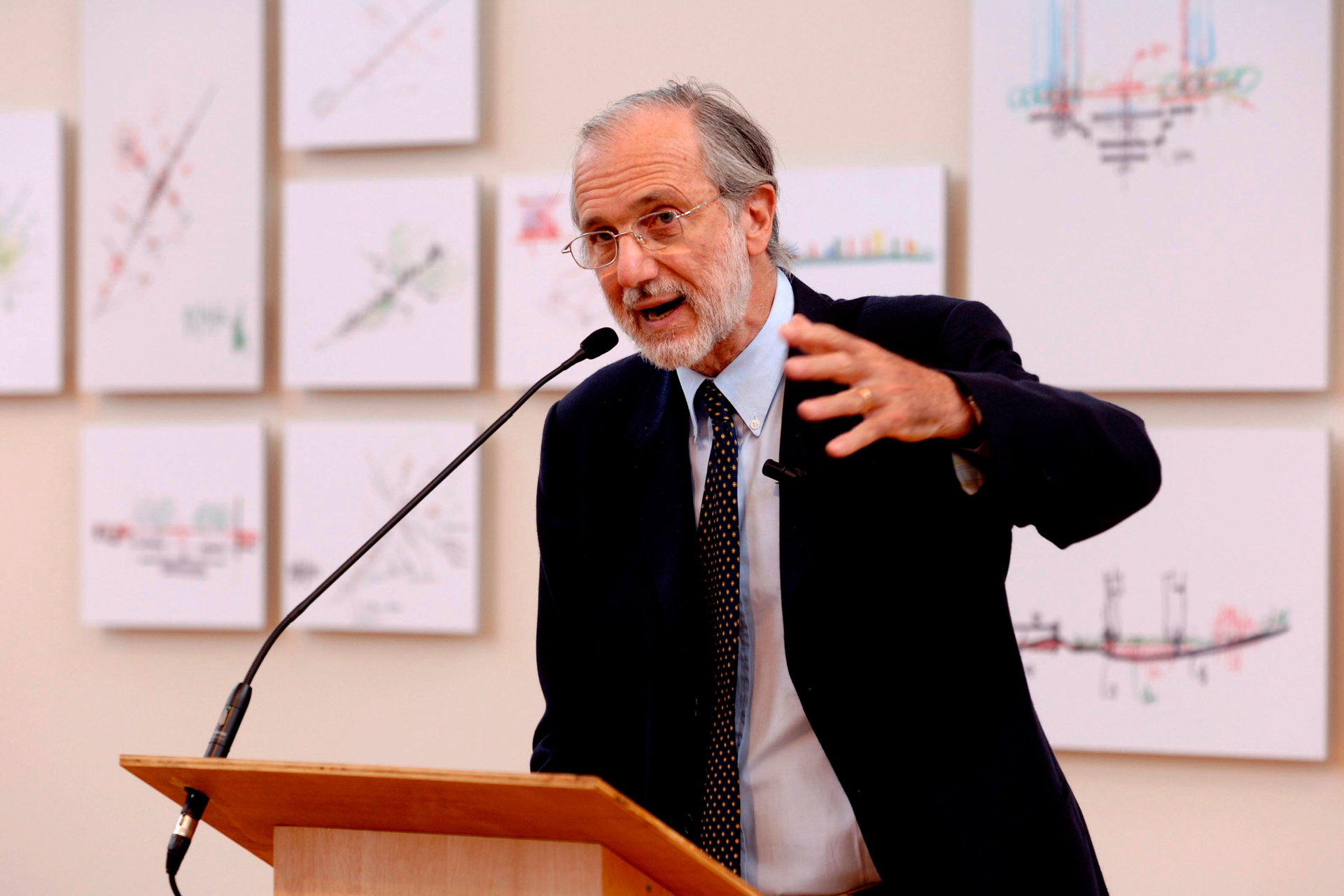 His designs for the new bridge are elegantly simple and unmistakably modern - an understated tribute to his vision of a better engineered world. Raised on slim columns above a public park, the structure is apparently "designed to last a thousand years".
Describing the momentous project, he's said: "One thing for sure is that it must be beautiful – not in the sense of cosmetics but in conveying a message of truth and pride," adding that, "It must be a place where people can recognise the tragedy in some way, while also providing a great entrance to the city."

"All this must be done without any sign of rhetoric – that would be the worst trap. But I think we will stay away [from that] and instead try to express real pride and values. That is what Genoa deserves."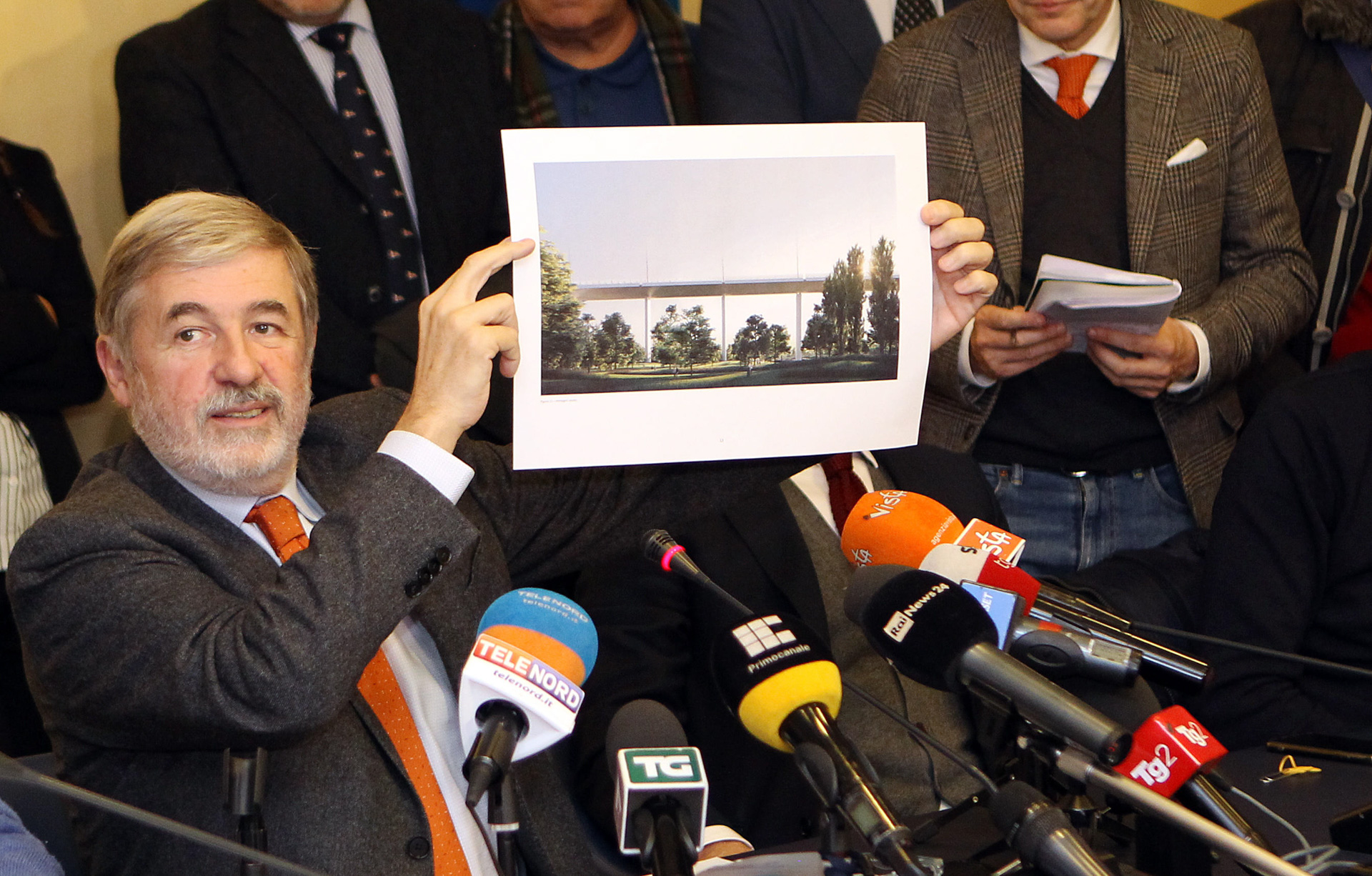 Finally, to dispel any whiff that he might be profiteering from the disaster, Piano's studio has waived the design fee for the bridge - this is a gift to his home city. The city that he loves.
Reflecting on the new project (and throwing in a dig at Trump for good measure) Piano mused: "A bridge is a symbol and should never fall, because when a bridge falls, walls go up. So it's not only physical but metaphorical – walls are bad, we should not build walls, but bridges are good, they make connections."
---
Despite Piano's earnest intentions, however, the people of Genoa that I meet aren't unequivocally enthusiastic. "He's not an engineer – why does he now think he can build this bridge?" says one taxi driver, when I raise the subject. Among others I speak to there's a feeling that Renzo is too much of the Elon Musk type; a salesman with a superman complex.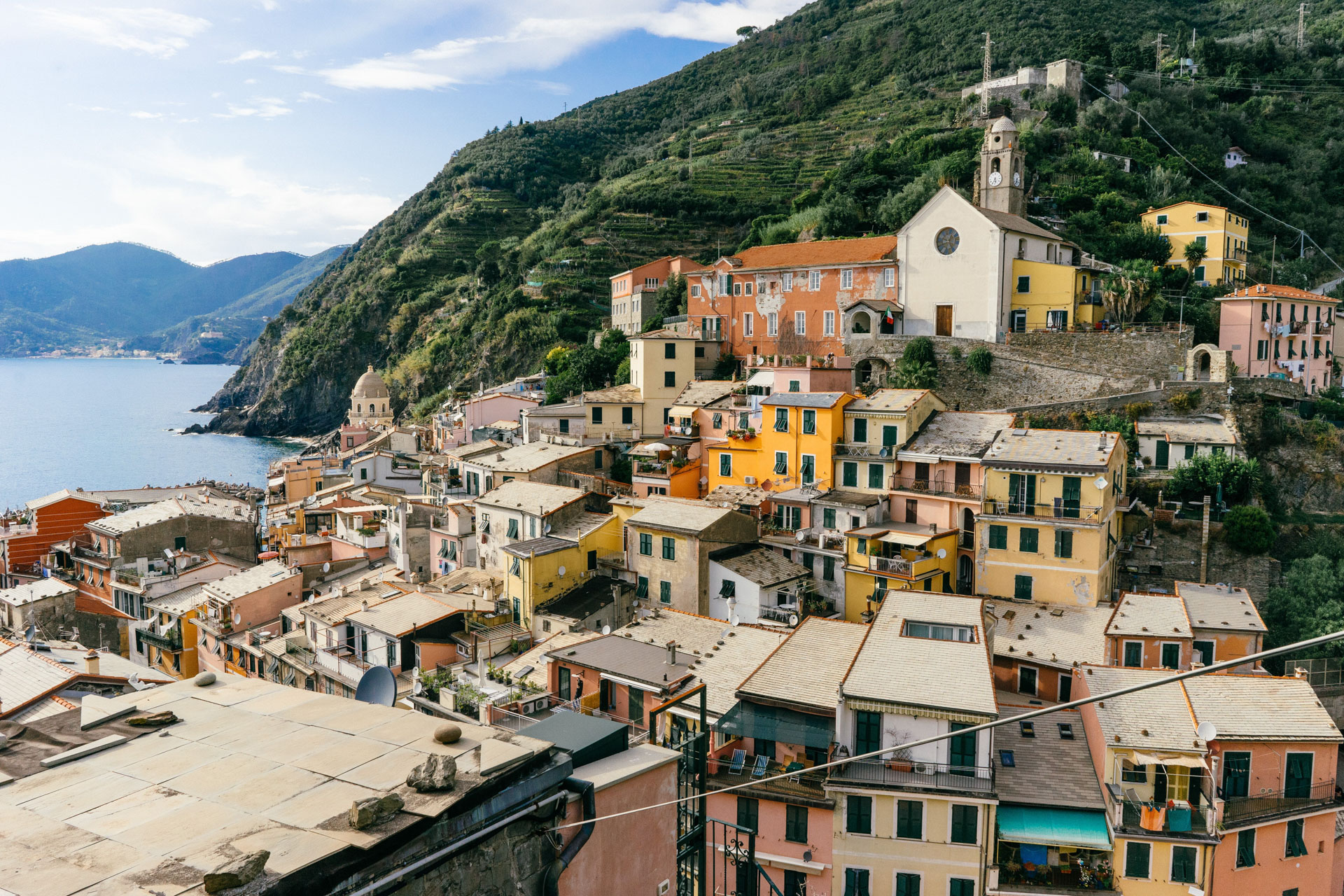 But perhaps this is because enthusiasm never comes naturally to the Genoese. 'Asciutto' is a word people here use to describe themselves - best translated as an unemotional detachment, a certain seriousness. If they're inclined following the disaster is cynical, then it's not entirely surprising - the survivors of Grenfell, I'm sure, feel much the same way.

Personally, I'm a fan of Piano's design for the new bridge. At least on paper, its simple lines look like an elegant solution to a pressing problem. Whether or not what Paola, my guide, referred to as "the money and politics" of the project can be negotiated successfully remains to be seen. But the new bridge does at least hold the promise of a brighter future.
In the meantime, the Genoese will doubtless continue to take an 'asciutto' attitude towards the project - and their ambivalence, their nuanced view of the world, and of Piano's architecture will continue to make Genoa a fascinating place to visit.
Clem Fiell stayed at Hotel Bristol Palace, with the assistance of Visit Genoa.
Tagged: