Splitboard in the Japanese Alps | The Wanderlist 2019
Why Honshu's mountains beat the better-known resorts of Hokkaido onto our list of where to go in 2019
What? Score bigger, better lines in Japan's other mountains.
Where? Hakuba, Honshu Island, Japan.
Why? Ever since the first American snowboarders ventured across the Pacific in the late 80s, bringing back stories of nipple deep powder and all-but-empty off-piste runs, Japan has enjoyed near-mythical status among the snowboard community. The cultural differences, the food, the high-tech gadgetry - all of these helped to make it (according to Whitelines Snowboarding magazine): "One to tick off the 'places to ride before I die' list". But it was the climate that really blew people's minds.
Cold winds sweeping across from Siberia pick up moisture from the Sea of Japan and then dump it over the first obstacle they meet – the northern island of Hokkaido – with such metronomic consistency that the major ski area, Niseko, enjoys an average of 14 metres of snow every season. (By contrast, most European and North American resorts would consider nine to ten metres to be a good season).
Of course, anywhere with these kind of conditions couldn't stay secret for long, and while Niseko should still be on everyone's bucket list, increasingly these days it feels to snowboarding what Bali is to surfing: Brilliant, yes, but also over-crowded, overly-westernised, and full of Australians.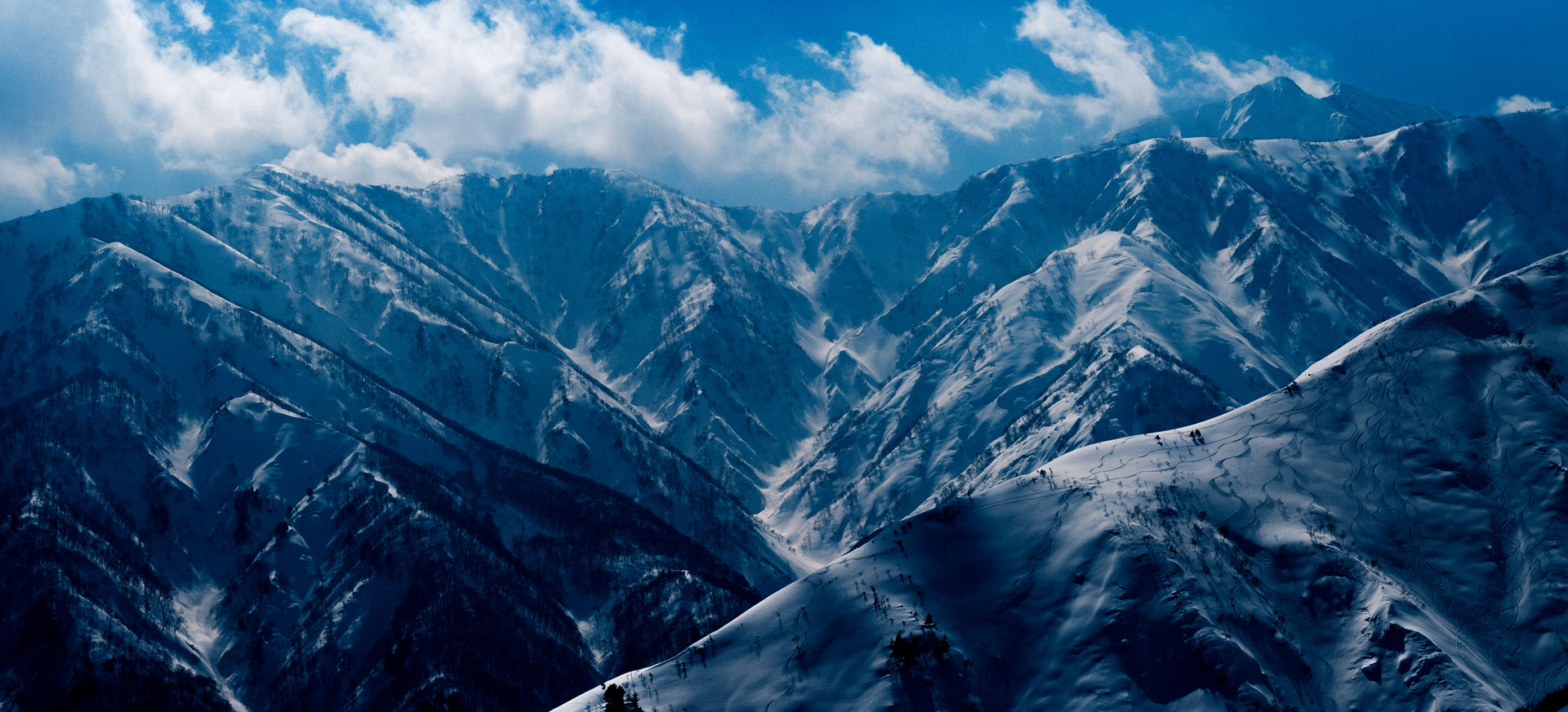 Which is why, if you're wondering where to go in 2019 and thinking of heading to Japan on a ski or snowboard trip, our tip would be to look further south. The Japanese Alps on Honshu, the country's main island, might not enjoy the same levels of #Japow hype that Hokkaido's resorts do, but they generally offer a more authentically Japanese experience and, for serious snowboarders at least, the terrain is actually far better.
Higher, steeper, and more technical than the gently-sloping volcanoes of Hokkaido, the mountains here offer the kind of unbroken, 1,000-plus metre descents that it would be impossible to enjoy further north. None of the main cluster of ski resorts around the town of Hakuba (including Happo-One, Cortina, Norikura Onsen etc.) are massive in their own right, but their lifts offer access to a vast amount of backcountry terrain, making this an ideal destination for those who enjoy splitboarding (the snowboard equivalent of ski touring).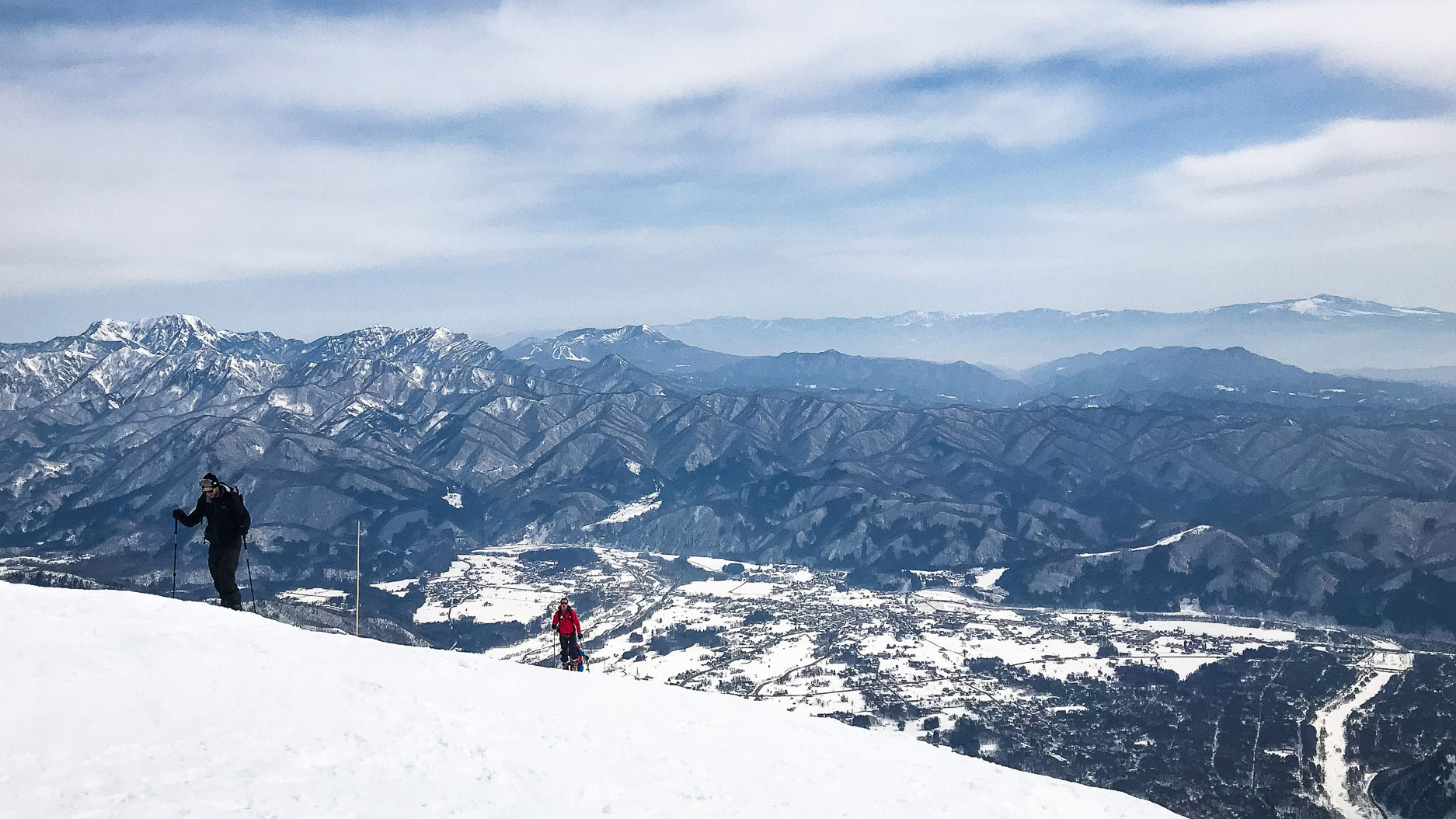 Admittedly, nowhere in the Japanese Alps enjoys the same mind-blowingly consistent snowfalls that resorts on Hokkaido do. But Japan's winter micro-climate does effect Honshu, and snow depths still compare favourably with those in Europe or the US.
You're never going to escape the crowds – or the foreign influence – completely while snowboarding in Japan. Head into the backcountry around Hakuba, you're as likely to hear English spoken as you are Japanese. But even if the early era of complete culture shock and empty off-piste is over, there's still a very different snowboarding experience to be had here – and the Japanese Alps is the best place to get it.
When? The winter season in Japan runs from December to May, with late January and February offering the best guarantees of snow.
How? There are several well-established guiding outfits geared towards taking foreign groups touring. Try Evergreen Backcountry Guides, Dancing Snow or Hakuba Powder Tours. If you're looking for a complete package, various tour operators offer Hakuba trips, including specialists like Line Up Explorers or EA Adventures.
This has been selected for The Wanderlist - a list of the year's 50 best travel destinations and experiences, curated by Amuse. If you want an unforgettable trip, this is where to go in 2019.