Cocktail-Hop Across Detroit | The Wanderlist 2019
Motor City has made our list of the best places to go on holiday in 2019
What? Drink your way through one of America's unexpected cocktail capital.
Where? Detroit, Michigan, USA.
Why? Detroit is a city with a chip on its shoulder. The motto "Detroit vs. Everybody" is a middle finger to the politicians, businessmen, media, and anyone who doubted The Motor City's future. In the years since the city's infamous bankruptcy, Detroit has undergone an almost unprecedented rebirth, with The New York Times dubbing the D the "most exciting city in America."
Modern signs of gentrification began, like in any city, with a focus on new, hyper-local cuisine, an emphasis on craft beer, and - something a bit more oddly Detroit - artisanal pickles. It continued with the revival of Midtown and the creation of bike-friendly lanes and a sterling, walkable riverfront.
Recently, the focus has shifted towards cocktail culture; a huge hurdle to clear, considering "craft cocktail" isn't a term in the typical lexicon of old auto workers, who tend to shy away from pretension, and would probably drink a rack of sun-heated Miller High Life before anything with "salted caramel rooibos" in.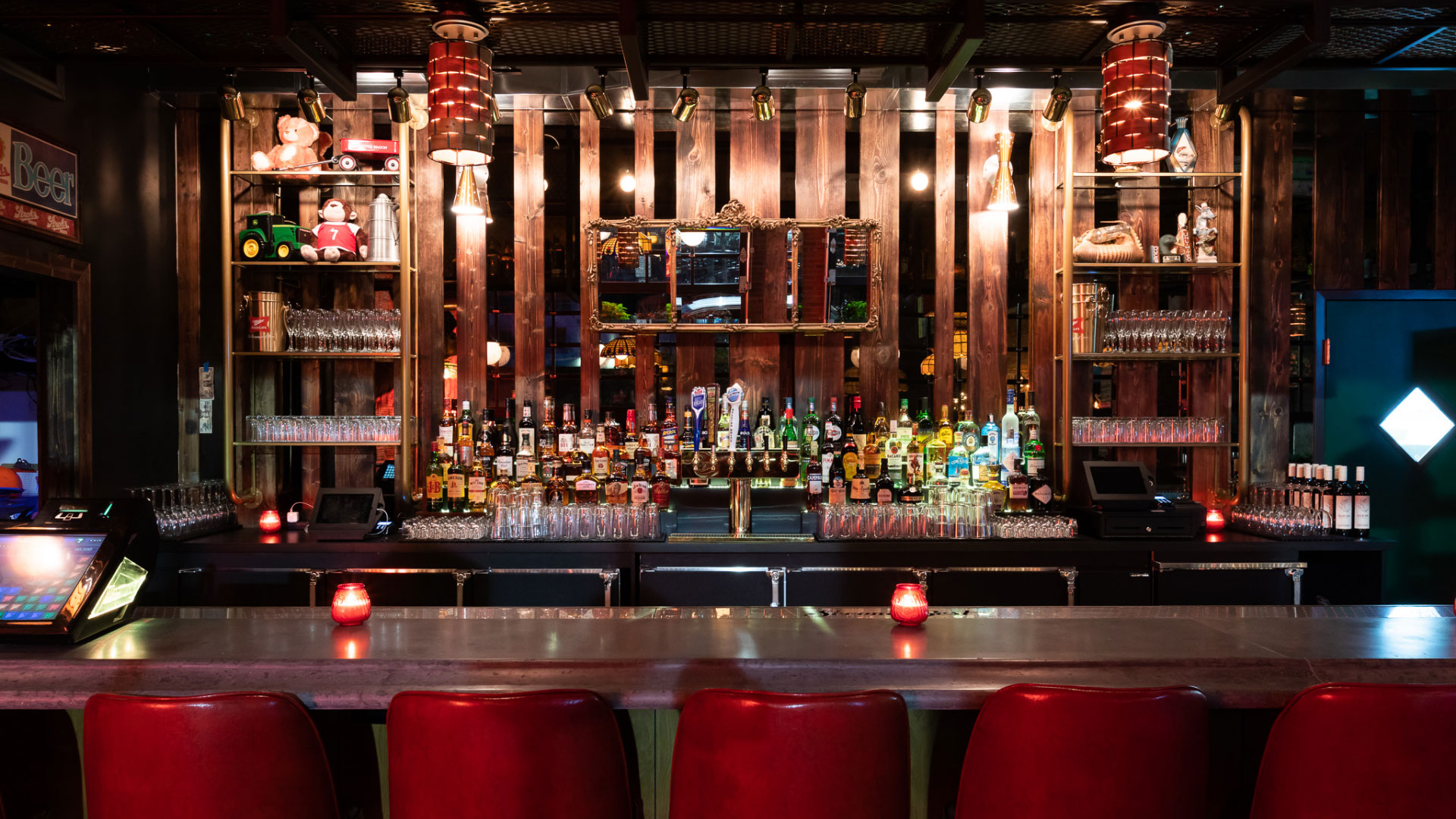 And yet the city's cocktail culture has skyrocketed, going from virtually nonexistent to award-winning seemingly overnight. It began slowly in 2011, with the opening of The Sugar House. The Corktown haunt features 101 classic, Prohibition-inspired cocktails, along with new-wave imaginations like Black Fog, a concoction constructed from rye, scotch, Zucca Rabarbaro, candy-cap mushroom syrup, and some Sfumato fragrance. With prices beginning around $8 per drink for staples like Old Fashioneds, Negronis, and Martinis, they're drinks built by, and for, a new type of Detroit craftsman.
Two James is an old Prohibition-era distillery, introducing old Detroit tastes to young tastebuds. Kiesling is an new-era neighborhood dive that features everything from a $12 medicinal cocktail with Tumeric-infused mezcal and Bruto Americano Tandoori Masala Agave, and also $5 shot and beer specials.
Inside an old Victorian mansion in Midtown, Castalia fuses the world of perfume with craft cocktails, functioning as a fragrance shop by day, and an 18-seat cocktail bar by night. Nearby, Bad Luck Bar is a similarly experimental affair. This Capital Park speakeasy - which your GPS will be necessary for - is known for The Admiral, an $80 cocktail which uses rum from the UK's last Royal Navy ration in 1970. Undoubtedly, like a phoenix rising from the ashes, Detroit is striking out once more as one of America's best travel destinations, and they want you to know it.
When? Summer and autumn guarantee the best weather. Detroit Cocktail Week takes place in Eastern Market every September/October.
How? Check out Visit Detroit or Pure Michigan for more information on hotels and booking.
This has been selected for The Wanderlist - a list of the year's 50 best travel destinations and experiences, curated by Amuse. If you want an unforgettable trip, this is where to go in 2019.