Eat Your Greens | Plant-Based Dining is the Next Big Thing in Stockholm
Michelin-starred chef Mathias Dahlgren is making the Swedish capital fall for meat-free menus
Stepping into the Grand Hôtel in Stockholm, past the limos and doormen in top hats, for a vegetarian tasting menu by one of Sweden's top chefs, is a good reminder of how far meat-free dining has come in recent years. For so long, eating out as a vegetarian meant finding a poky café run by crusty, well-meaning hippies serving nothing but falafel.

The setting of Mathias Dahlgren's Rutabaga – on the waterfront opposite the Royal Palace, in one the plushest parts of the city – could not be more different.
Dahlgren even closed a fine-dining restaurant with two Michelin stars on the same site to open this new veg-only venture last year.
"20 years ago 'vegetarian' wasn't just what you were eating it was a political statement"
Though despite that and the prime location, Rutabaga (a synonym for swede) is pitched as a "casual vegetarian restaurant" rather than a super-high-end experience – a shift which annoyed some of the city's stuffier food critics in the beginning who kept comparing Rutabaga unfavourably to its predecessor.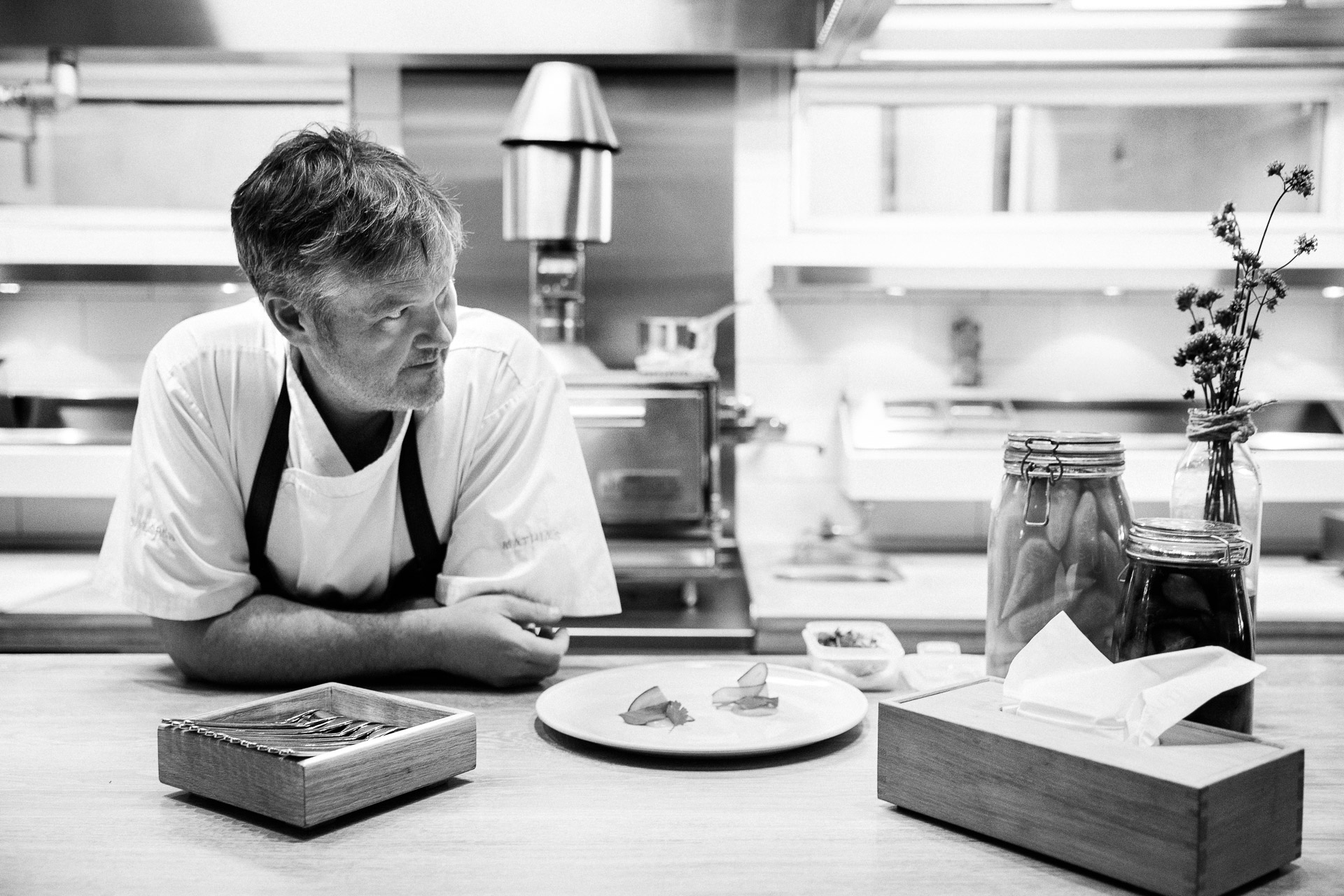 These people were missing the point, according to Dahlgren: "The price of this menu is a third of what my normal Michelin-starred restaurants would be," he tells me one day before service starts. "We wanted to make it more accessible to people."
Accessible is of course a relative term, and Stockholm is an expensive city. But the five-course 'small' tasting menu is 495 krona (£42) around the price of two small sharing plates at his next-door restaurant Matbaren, while the seven-course 'large' tasting menu is 795 krona (£67).
Dahlgren is a talented chef and Rutabaga's frequently-changing menu is both inventive and technical. Highlights include a tartar of beefsteak tomatoes, aubergine Bo ssam and olive oil sorbet, and it's neither off-puttingly pretentious nor overly-rich in flavour.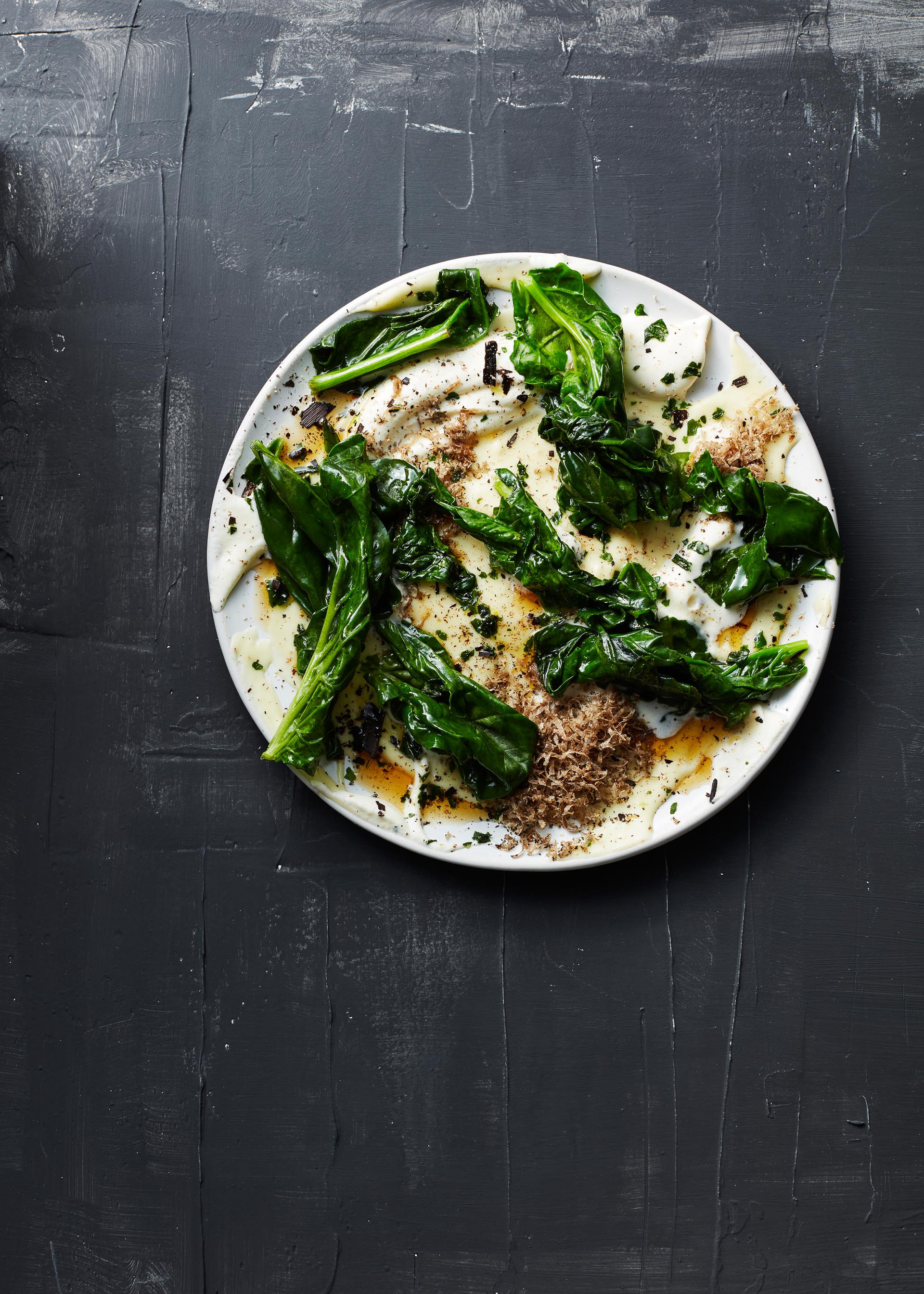 One of things I've always liked about good vegetarian food is its fresh and light taste and the plates here certainly keep to that, albeit with an artistic flourish and duty of care you don't often see given to the likes of cabbage and corn.
Rutabaga was clearly a risky venture for Dahlgren given its location and his high profile. What prompted him to do it? "I've been in the restaurant business for 30 years but over the last 10 years my cooking has become greener and greener; I'm using far more vegetables.

"Five to six years ago people started eating more green food and they wanted more restaurants to do vegetarian food, so I talked to my team and I said what is one of the biggest challenges we could take on? It must be doing a vegetarian tasting menu."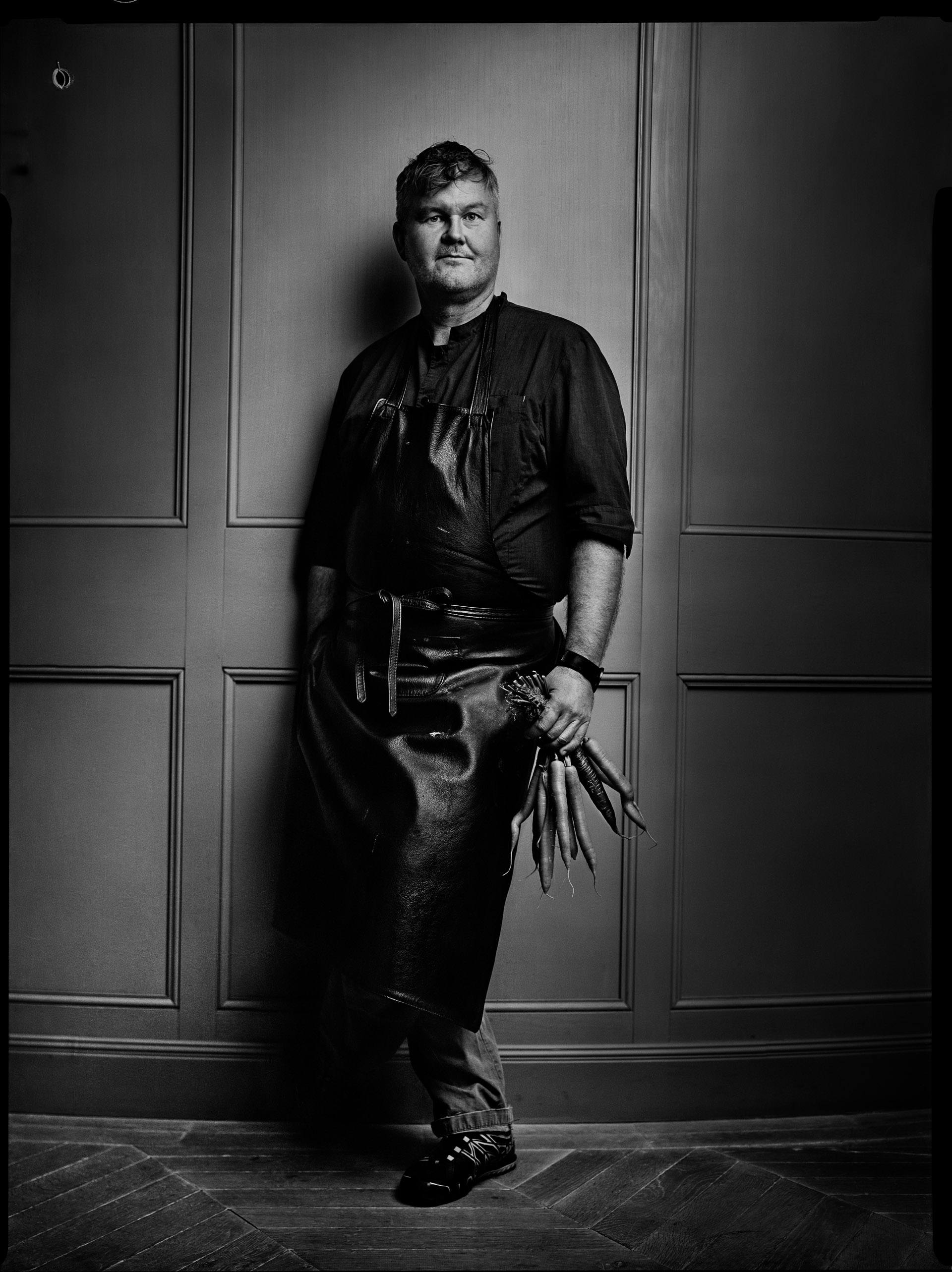 I asked Dahlgren if those stereotypical hippie veggie cafés were also a thing in Stockholm. "Yes, it was the same," he said. "20 years ago, many people in Sweden were scared by the word 'vegetarian'.

"It wasn't just what you were eating it was a political statement, an artistic sentiment. Today the biggest difference is you don't have to be vegetarian to eat like one, just like you don't have to be Italian to long for pizza."
In Stockholm, as with many of the world's wealthier cities, locals have embraced what they call 'green eating' with much fervour of late. From street food trucks, such as Vegan Schmegan, right up to the smart hotels, such as the Radisson Blu Royal Park Hotel, which now does a vegan brunch, plant-based menus have cropped up all over the city.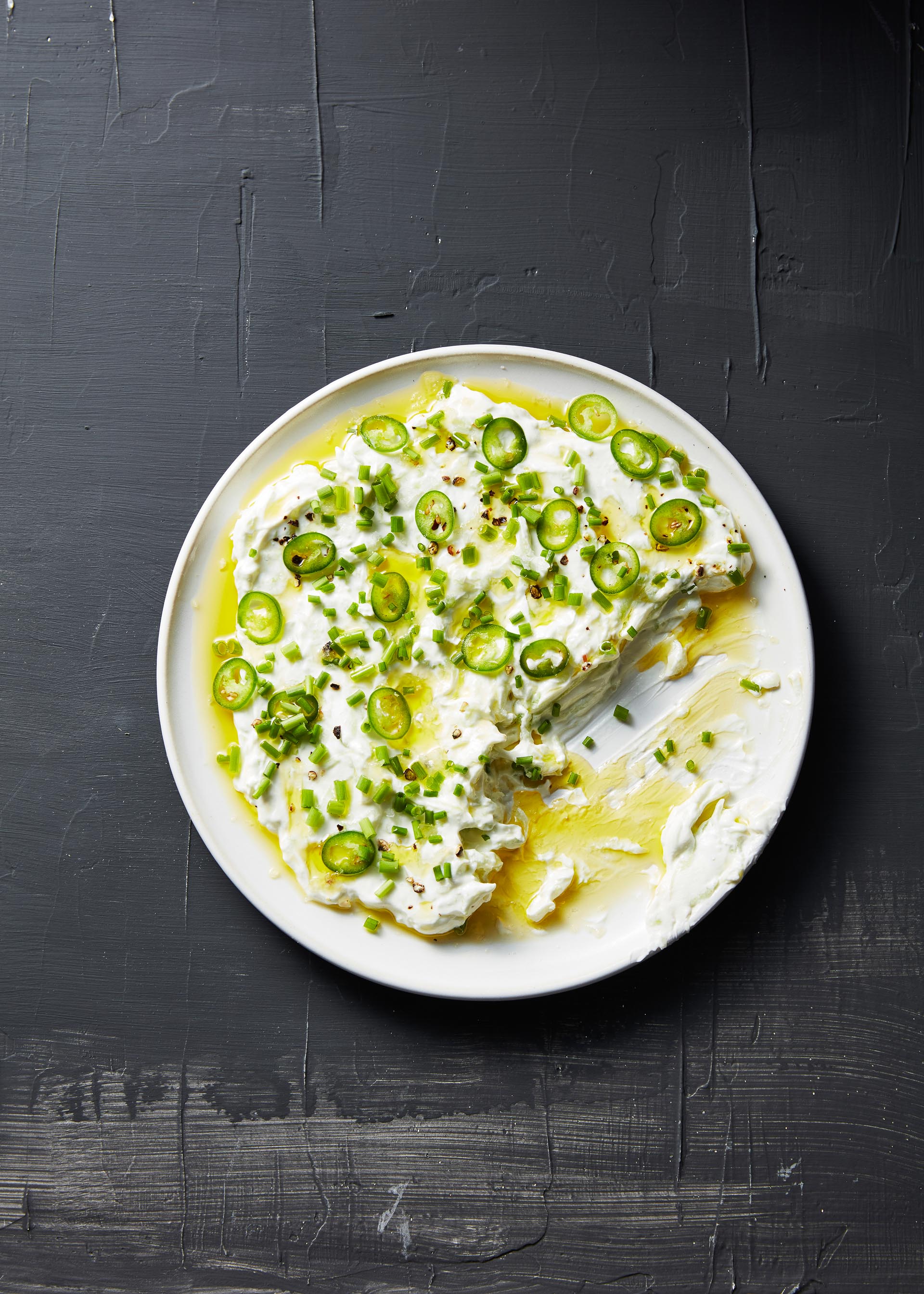 At a national level, 2017 saw meat consumption in Sweden record its biggest drop since records began in 1990. A spokesperson from the Swedish Board of Agriculture suggested the fall was due to: "the trend of vegetarianism, debates about climate change, health aspects and ethical reasons" amongst other reasons.
The Swedes are an outdoorsy, nature-loving nation, so it's not a surprise that environmental and ethical concerns have pushed people towards a more veg-centric diet. Dahlgren's take is that it's also because the supply of decent vegetables has gotten better.
"Last year meat consumption in Sweden saw its biggest drop since 1990"
He says: "Historically, in this part of the world we had long periods without fresh vegetables and when you did have them it was very difficult to find good quality. The supply is so much better today and that has really inspired the restaurant scene to be creative with vegetables. Now the signature Nordic plate is very green."
For Dahlgren it's also important to distinguish between a more militant vegetarianism which we might have seen in the past and the more flexible approach to eating many young people today have.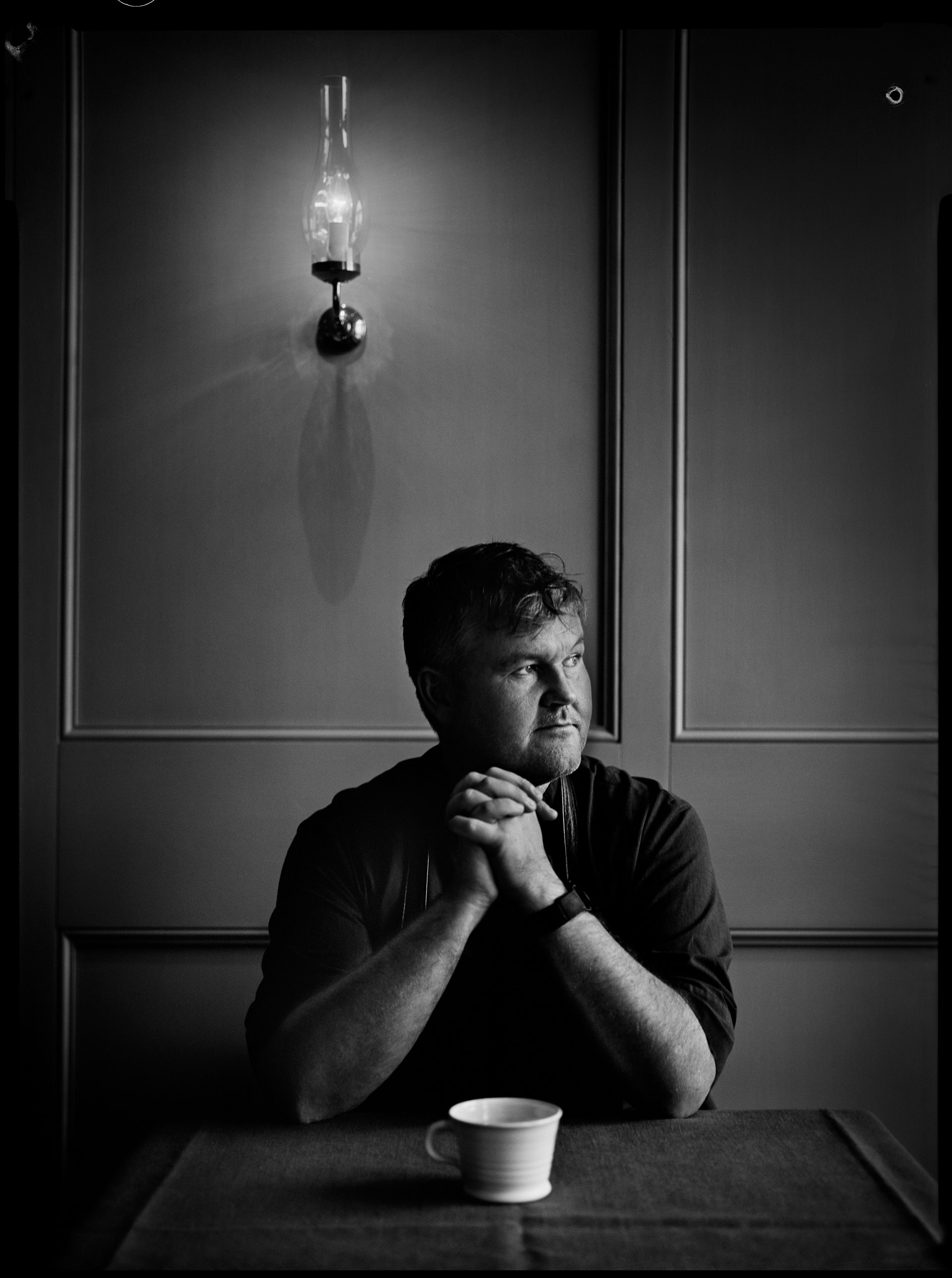 He says: "In Sweden, most people under 35 are flexitarian. They might start from a green base, but if they're invited to dinner and someone is serving a lamb dish, but they know that lamb led a life in which it was treated well, that's not a problem. The most important thing is the food must be good and sustainable, and if it's meat it must be raised responsibly."
He also points out the strange parallels between the popularity of vegetarian food amongst the richest and poorest people on the planet. He says: "Vegetarian food is very popular in the poorest parts of the world, for example parts of India where people can't afford much protein. It's also popular in the richest parts of the world, in the big urban cities, such as London, LAand Stockholm.

"In many countries steak would still be the dream meal but if you're three generations from poverty you can have as much protein as you want, so you look to other exotic options and perhaps take more responsibility for what you eat."
Wandering the streets of Stockholm later, I find myself in a photogenic 'plant-based street food' café called Green Queen on Norr Mälastrand, where I tuck into a ridiculously good vegan burger.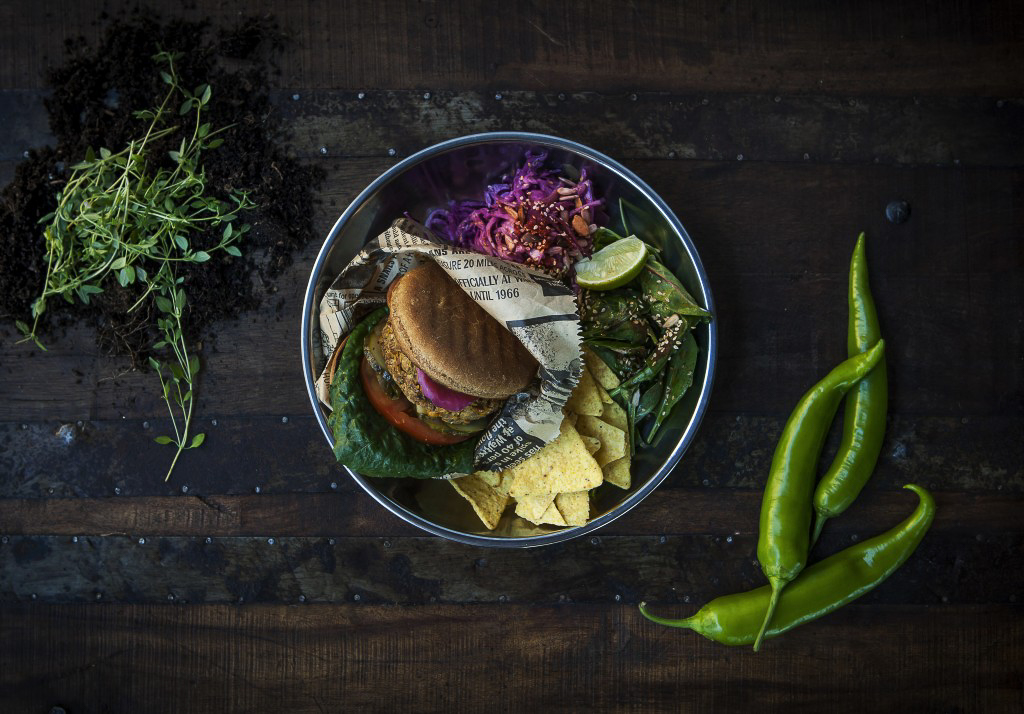 It's made with a meat substitute marinated in barbecue sauce that would surely make even the biggest carnivore's mouth water. The server tells me it's actually the falafel burgers and sloppy joes (made with veggie chilli) which are the biggest crowd pleasers however. Good old falafel.
I ask Stockholm local Annika Bevington, who herself is mid vegan quesadilla, why she thinks plant-based food is so popular right now in the capital. She says: "In part because it's healthy and better for the environment, and vegetarian food has become a lot tastier, but also because Stockholm is a hip city, where people are quick to follow trends and green, clean eating is hip right now."
If green eating is a food trend in Stockholm, does that mean there will be a time in the future when it's out of fashion, I ask Dahlgren? He doesn't think so. He thinks it will slip into people's regular cycle of eating out according to genre.

He says: "Over the next decade, friends will say to one and another: 'What food do you fancy tonight? Italian, or great burgers or sushi or green…?' It will just be a type of restaurant or dining. We're starting to see that already now."

The Swedes, it would seem, no longer have a problem eating their greens.
Five Great Places to Eat Green in Stockholm
Rutabaga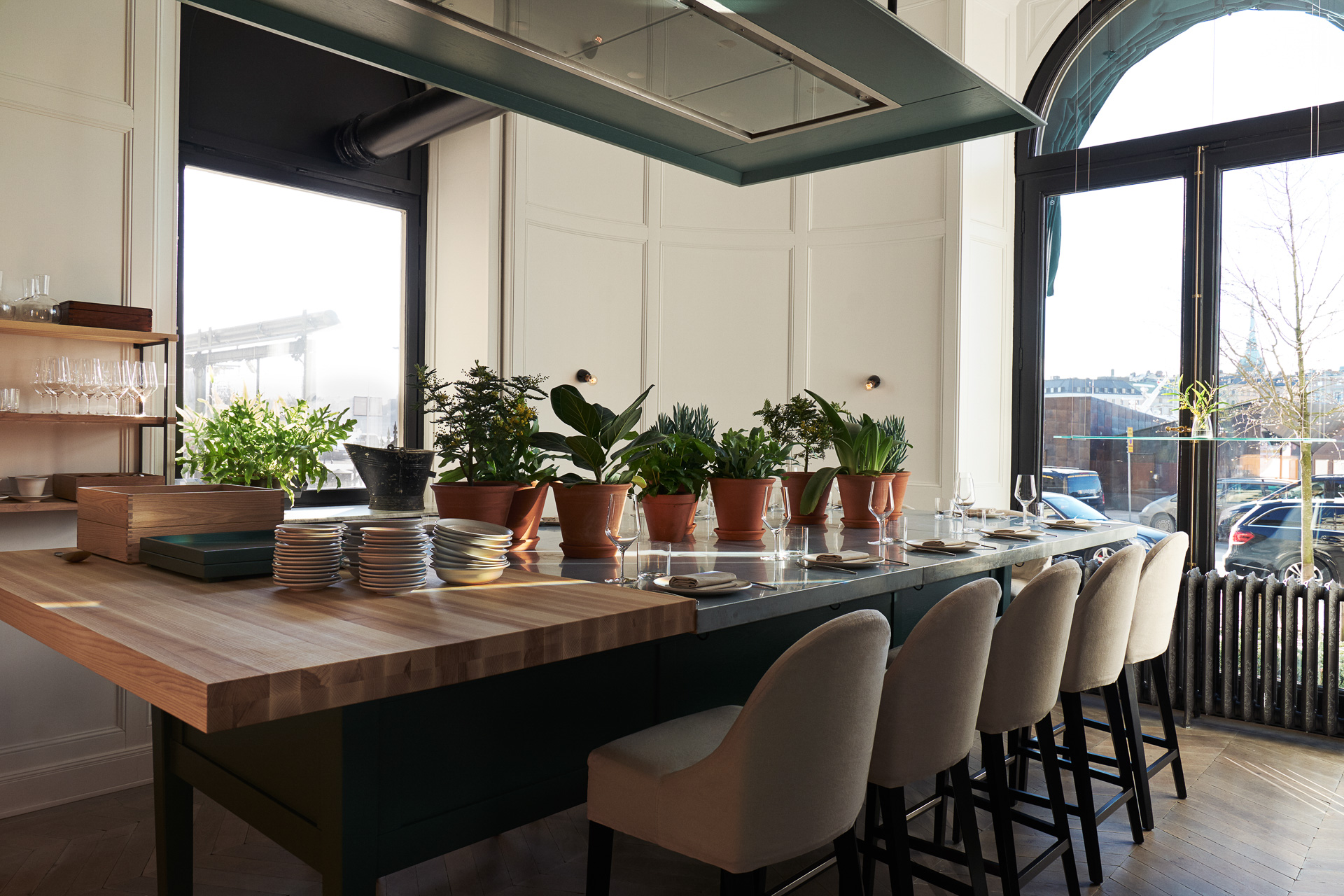 Lacto-ovo-vegetarian cuisine of the highest order from one of Sweden's most impressive chefs. More info: mdghs.se

Green Queen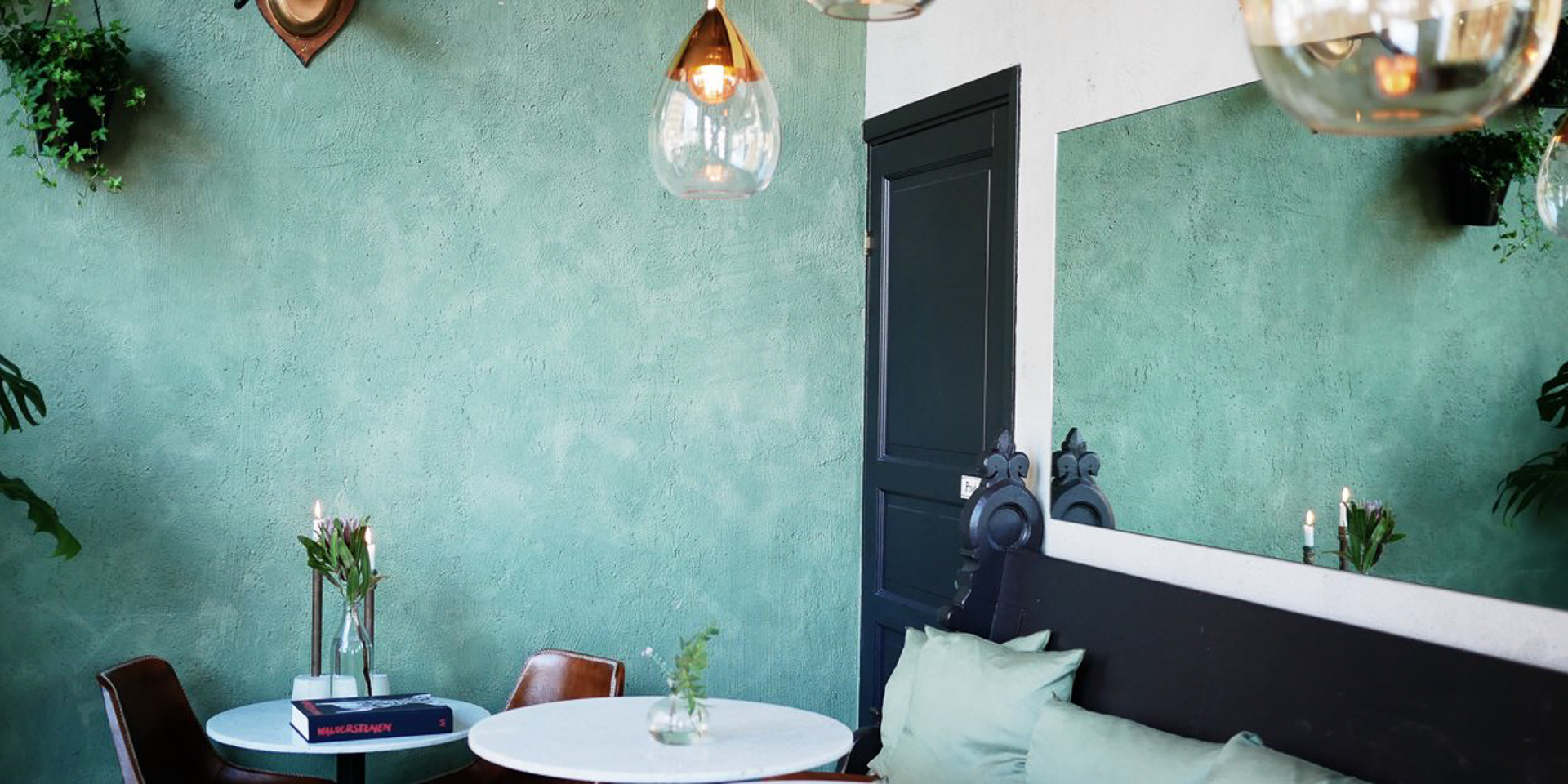 Enjoy plant-based burgers and fast food like you've never had it before at this offshoot of the swanky Mälarpaviljongen waterfront restaurant just opposite. More info: malarpaviljongen.se

Växthuset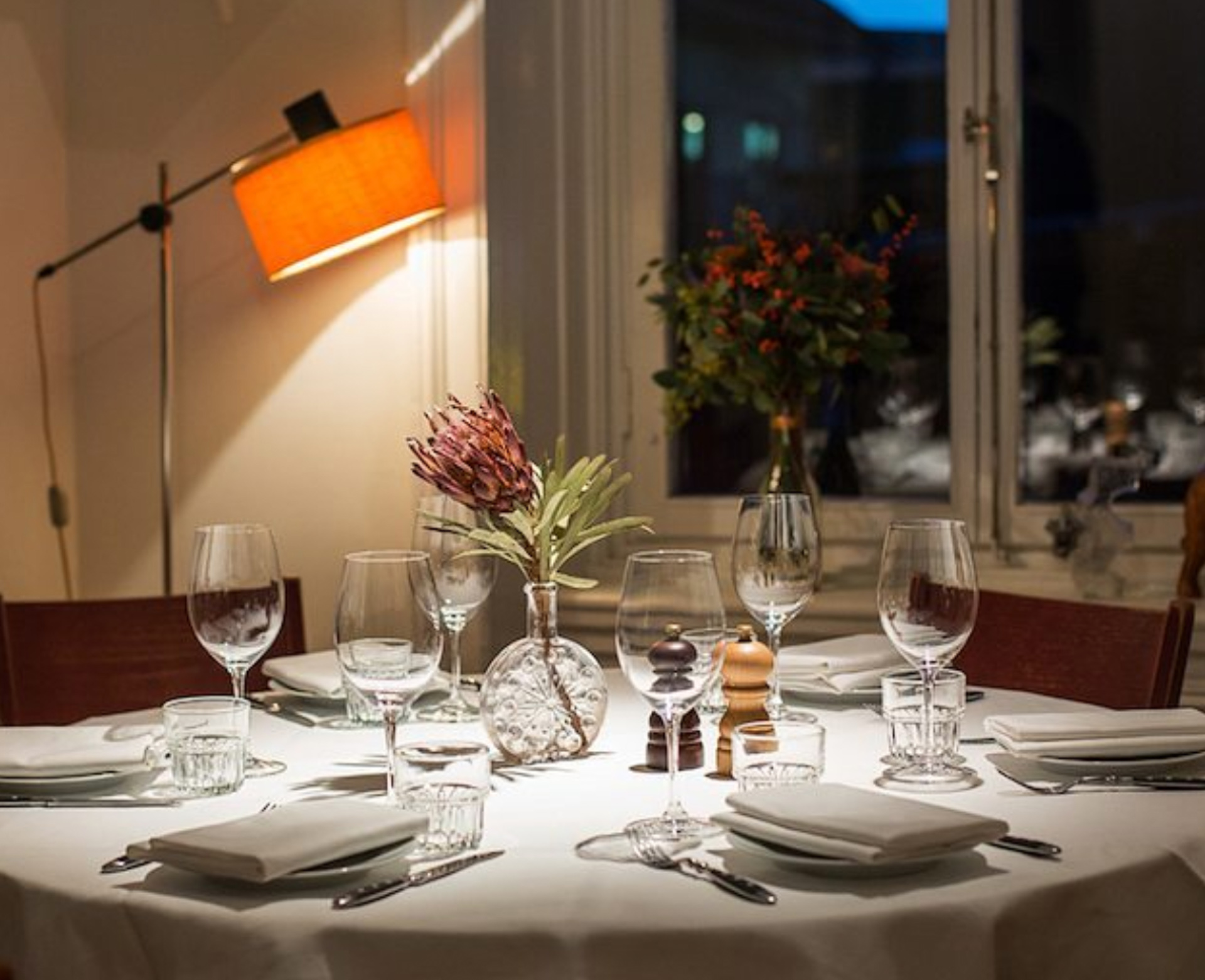 Towards the fine dining end of the spectrum. A la carte and tasting menu options are available at this restaurant next door to the popular Stockholm nightclub Under Bron. More info: restaurangvaxthuset.se

Taku-Taku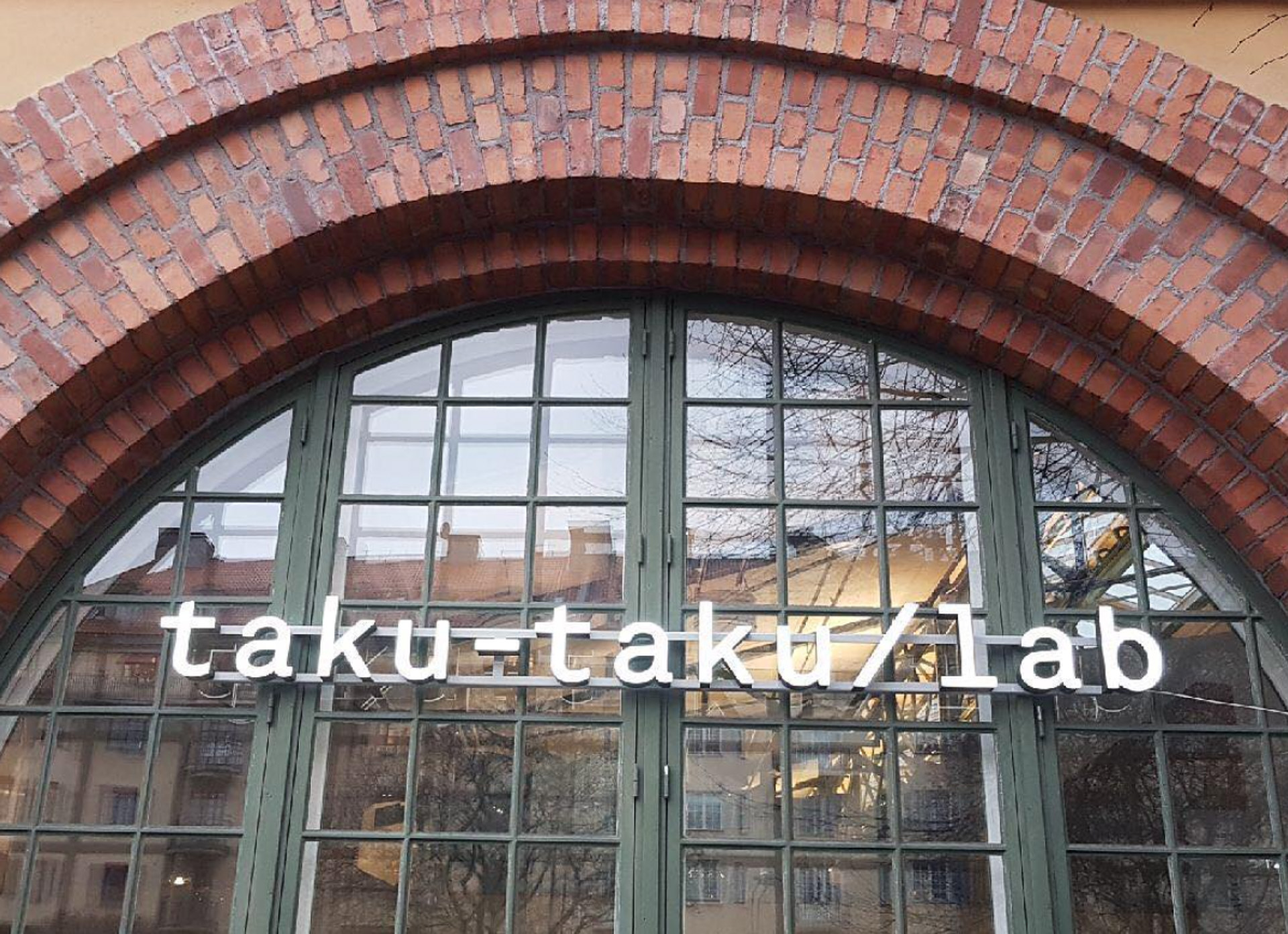 Serving super-tasty, brightly-coloured vegan street food fusion including yum-buns, Bhangra tacos and temple bowls, now has three locations in the city. More info: takutaku.se

Hermans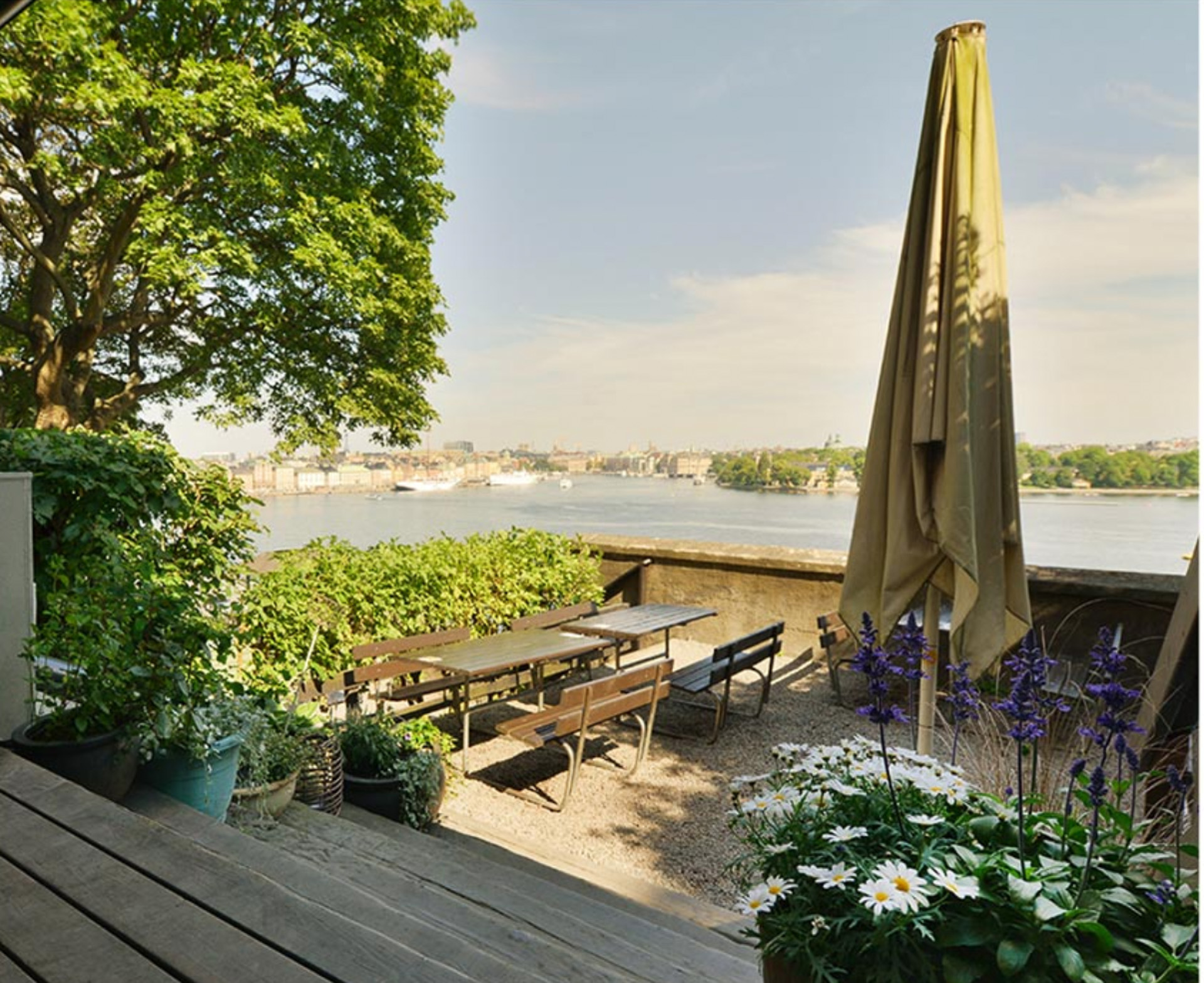 The ultimate green lunch buffet including vegan curries and lasagne, and infinite salad combos. A reminder of how veggie cafés used to be, albeit in a pretty waterfront setting. More info: hermans.se

Tagged: