Digital Nomads | Here's Why You've Been Doing it Wrong
Remote working can be soul-destroying. This new platform promises to make it better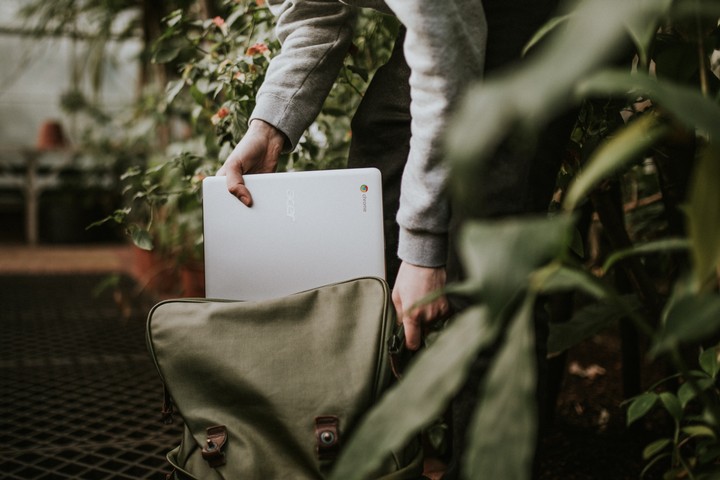 Four months ago Luca Del Bono sold his flat and gave away everything he owned. Five vans took his belongings to Oxfam – and with the exception of two suitcases left in the care of London hotel and a small leather holdall – the Italian entrepreneur became address-less and furniture-free.
As one of the founding members of British concierge group Quintessentially and someone who features regularly in the back pages of Tatler, Del Bono isn't entirely typical of today's so-called 'digital nomad' (young freelancers who give up their desk job to work all over the world). But in terms of aspirations he's not far off; he wants to help these people who are travelling and working simultaneously – like him – to make connections, and find a "home away from home."
He'll achieve this, he says, by connecting some of the world's most exclusive members clubs through one subscription-based platform called Onda Life.
"Being able to work anywhere anytime is bad both mentally and physically"
He compares the business model to that of Airbnb or Uber; it has no inventory of its own. "I want to be the biggest private space provider and platform but again – without owning anything" he says when we meet at Mayfair's Chess Club (one of the many high-end spaces around the world which has signed up to Onda so far).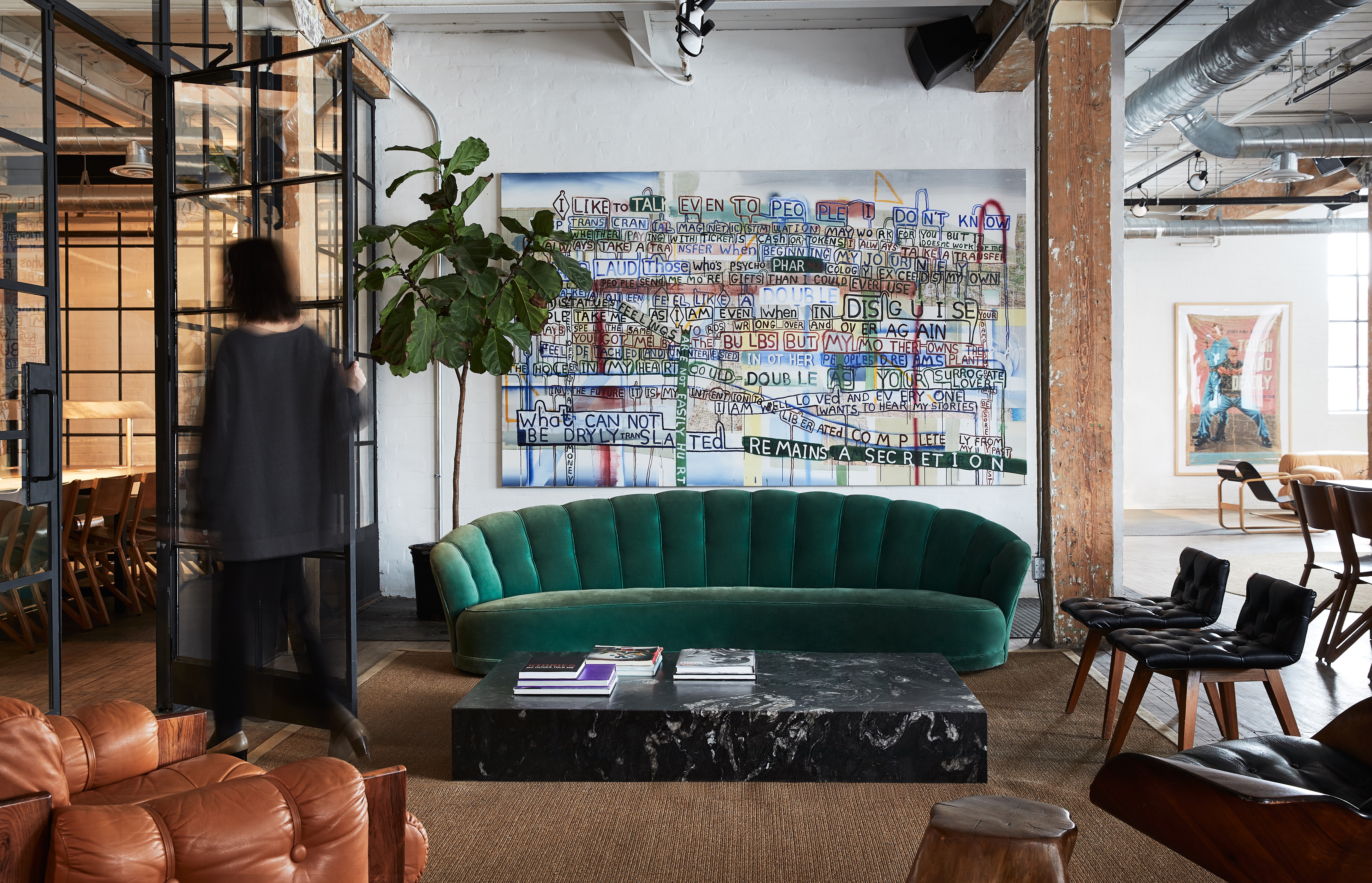 In terms of competition he has little: it's a novel idea and at £80 a month you can't really go wrong. Especially when most of the clubs this gets you access to cost at least twice that.
So far, you can check into a members club or co-working space in all the major cities – and then some. LA, London, New York and San Francisco have a healthy number of additions alongside the likes of Moscow, Madrid, Budapest and rural Dorset.
A spin through their growing roster sees Neuehouse in LA, which focuses on working contacts rather than martini-fuelled socialising, and 42 Acres in Shoreditch which has an incredible events programme ranging from gong baths and days dedicated to exploring women's menstrual cycles through to talks with elders and spiritual leaders from indigenous communities from around the world.
While there's no doubt of the ability of these chic, modern spaces to pull in the crowds – particularly with events programs like that – there are a number of downsides to working remotely, which people are becoming increasingly aware of. Having no fixed desk and never seeing the same people two days in a row isn't always consistent with a healthy mind.
Dr. Gail Kinman is a professor at the University of Bedfordshire who's done extensive research into the side effects of being a nomadic worker. She says one of the main problems with conducting all your business through a laptop and a smartphone is the difficulty to set boundaries. You're literally always 'on'.
"Its essential for people to switch off at some stage, because being always on, being able to work anywhere anytime is bad both mentally and physically" says Dr. Kinman. "The image is of somebody lying on a beach somewhere in the Seychelles, tapping away on their laptop, and the reality is you're in different time zones, you're not able to connect with people, and it's very, very competitive, this kind of work, so you have to be always available."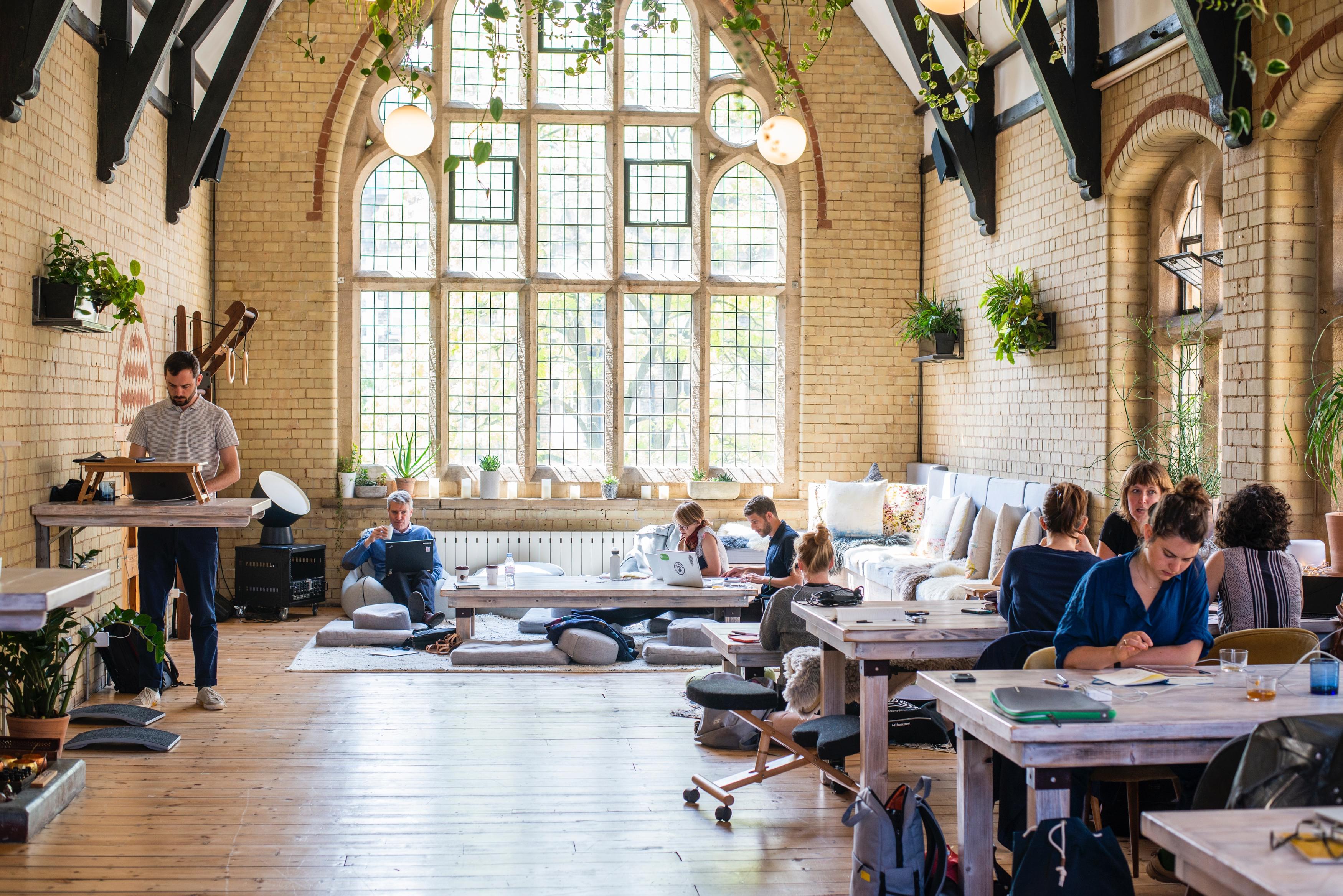 Even Del Bono says he's struggled with a lack of structure in his new life. "I have a problem now, I've been travelling so much I have no regime" he admits. But he thinks he's found a solution; only working with spaces that put community at their core.
In plain terms this means both working with the local communities they preside in – as Del Bono notes, many global members clubs are carbon copies all round the world – and it also means they help members connect, work and relax in the right measures.
"Things are becoming so over the top, a lot of places are not being accommodating to young millennials" notes Del Bono. "I think there's such a high barrier of entry, but people are looking for their tribes, for people to share experiences with."
In comparison to the rest of the communal-working market, Onda's offering is massively refreshing. I've lived the life nomadic myself and there is nowhere more depressing than a central London WeWork. They say they foster connection, passion and creativity. I'd argue going to work in a 2×2 cubicle in a high rise tower block would be a lot more fun.
"I've lived the life nomadic myself and there is nowhere more depressing than a central London WeWork"
Onda by contrast offers a truly curated experience that strives to improve on what's readily available to people who are regularly on the move. "We're the anti WeWork" says Del Bono. "I don't want to be rude about them but I think they have the same approach as Starbucks did twenty years ago, just blowing everyone out of the water."
Instead, he wants to give people real experiences and the chance to meet interesting people (not just developers from a high street bank – who've been outsourced to the local communal work space to cut costs.) "What people are keen on is the access, and the access to other people" he explains.
While kicking back on a sun lounger surrounded by MacBook wielding 'entrepreneurs' may not be everyone's idea of travelling, the places and activities available through the Onda network is as impressive as it is varied.
Remote working isn't going anywhere, and for those of us who travel constantly for work, this could be a decent way to find some sort of normality in a hectic, busy working week. Just make sure you get out and see a bit of the world, too – beyond the pampered portals of a handful of luxurious members clubs. It could start to feel very small otherwise.