I Scream, You Scream… | The Dark, Twisted History of Your Favourite Holiday Treat
Gang warfare in Glasgow, killer diseases and slavery - ice cream isn't as sweet as you thought
On 16th April 1984 Andrew "Fat Boy" Doyle was driving his ice cream van through Glasgow when a gun shot was fired through his windscreen. The 18-year old died instantly.
On the same day six people – including three other members of the Doyle family – were murdered in an arson attack on Glasgow's Ruchazie housing estate.
All this, because Doyle had refused to be intimidated into selling drugs along his ice cream route. And this bloody event, which took place during the Glasgow Ice Cream Wars, is just one chapter in the gruesome untold story of the iced pud.
Because there's light and dark in everything, and nowhere is this truer than in the case of the world's favourite frozen dessert. And it really does deserve that title.
"Stories of murder, slavery and disease litter ice cream's centuries-old history. It attracts danger. And it attracts some real creeps"
It's not a holiday without an ice cream – and it's a not an overstatement to say it's a cornerstone of the modern tourism industry. Sales generate more than £1 billion for the UK economy and the average American consumes more than 23 pounds of ice cream a year. That's about 1.54 billion gallons.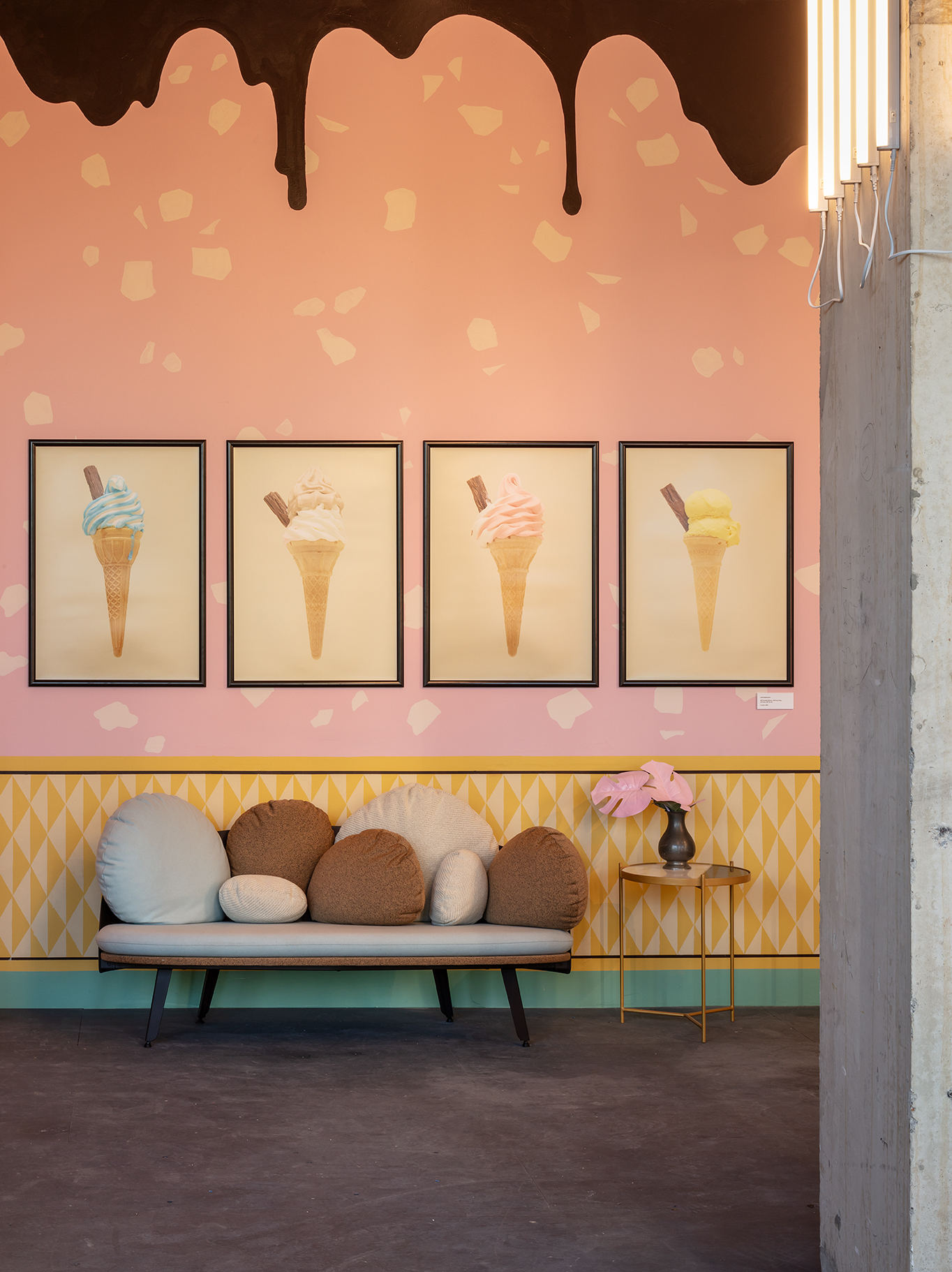 London-based creatives Bompas and Parr want to tell these stories. Their latest exhibition 'SCOOP' opens this week in the UK capital in partnership with the British Museum of Food.
Known for their Roald Dahl approach to food and creativity this colourful, bombastic celebration of all things ice cream brings together glow-in-the-dark treats, an in-house cafe called Conehenge, ice cream paraphernalia taken from Robin and Caroline Weir's 14,000 piece collection – and a short film documenting the Glasgow Ice Cream Wars called The Dark Side of Vanilla.
Stories of murder, slavery and disease litter ice cream's centuries-old history. It attracts danger. And it attracts some real creeps. " The Dark Side of Vanilla focuses on the Glasgow Ice Cream wars, but in my research I also came across other intriguing headlines like: 'Ice cream van man jailed after attacking rival with shovel for encroaching on his 'patch' and 'Ice cream man jailed for keeping 'slave' in garage.'"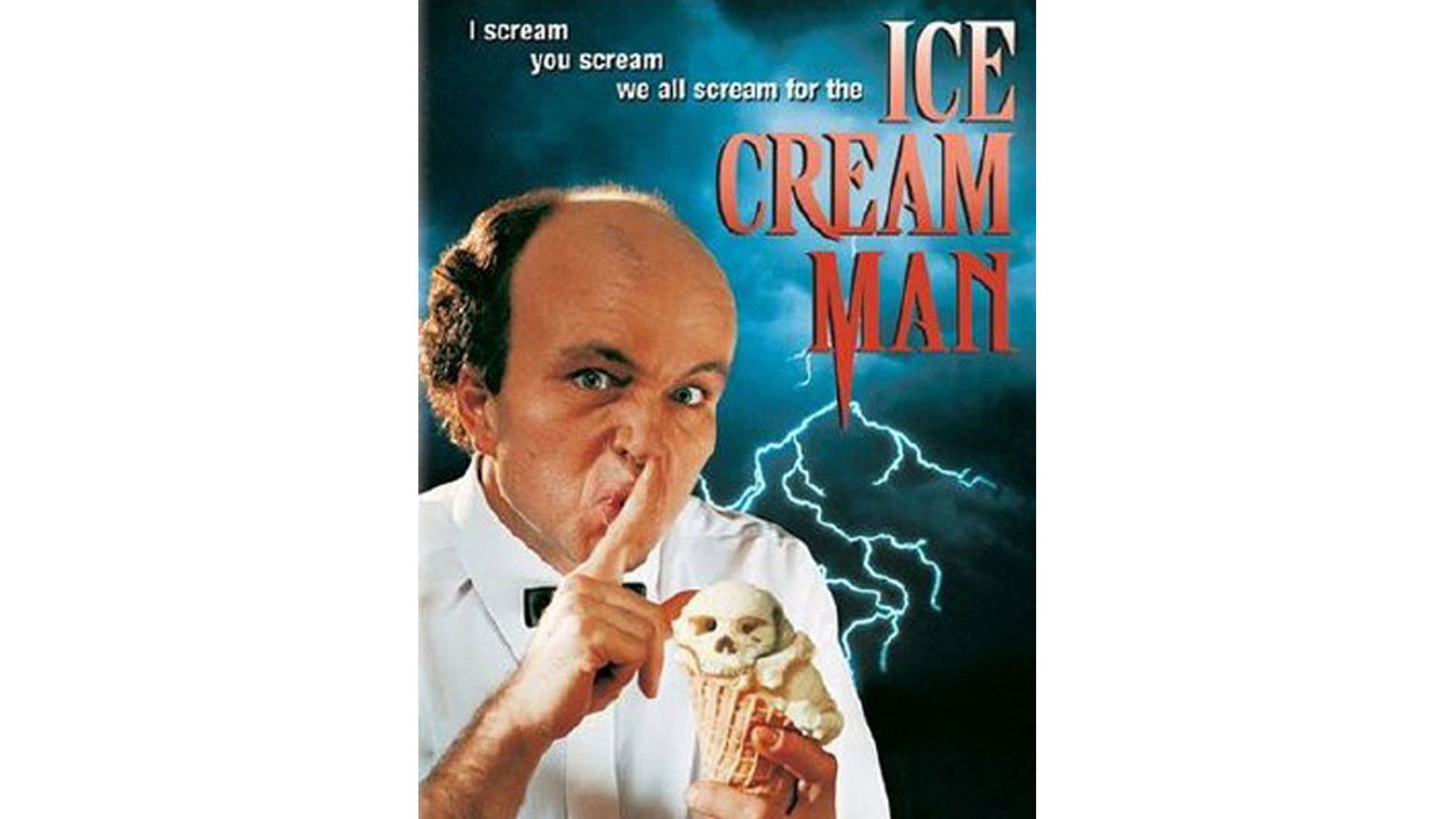 If you've ever watched Ice Cream Man – a 1990s teen horror that's now reached cult status thank to it's camp, pastiche story telling – you'll know this isn't the first time someone has noticed that the iconic motorised confectionary seller we associate with our childhoods has more than an element of the Child Catcher about him. And there is something undeniably creepy about that eerie greensleeves jingle.
During the height of their popularity in the 1960s, that jingle could have been heard coming from 30,000 vans around the UK at the height of summer – a number which has dropped to just 5,000 today.
The most recognisable British ice cream van was Mr Whippy which was founded by Dominic Facchino in Birmingham in 1958. Mr Whippy also monopolised the US market for decades, only recently finding itself challenged by the likes of Ben & Jerry's and more recently Big Gay Ice Cream.
This iconic symbol of summer was also the number one reason for the Ice Cream Wars. With few shops around and vandalism rife the van provided an essential service – pre-freezers – a good ice cream man could make a £200 weekly profit. And when ice cream profits are up, homocide rates are up. Although this probably has nothing to do with sugar binges and everything to do with soaring temperatures making people angrier than usual.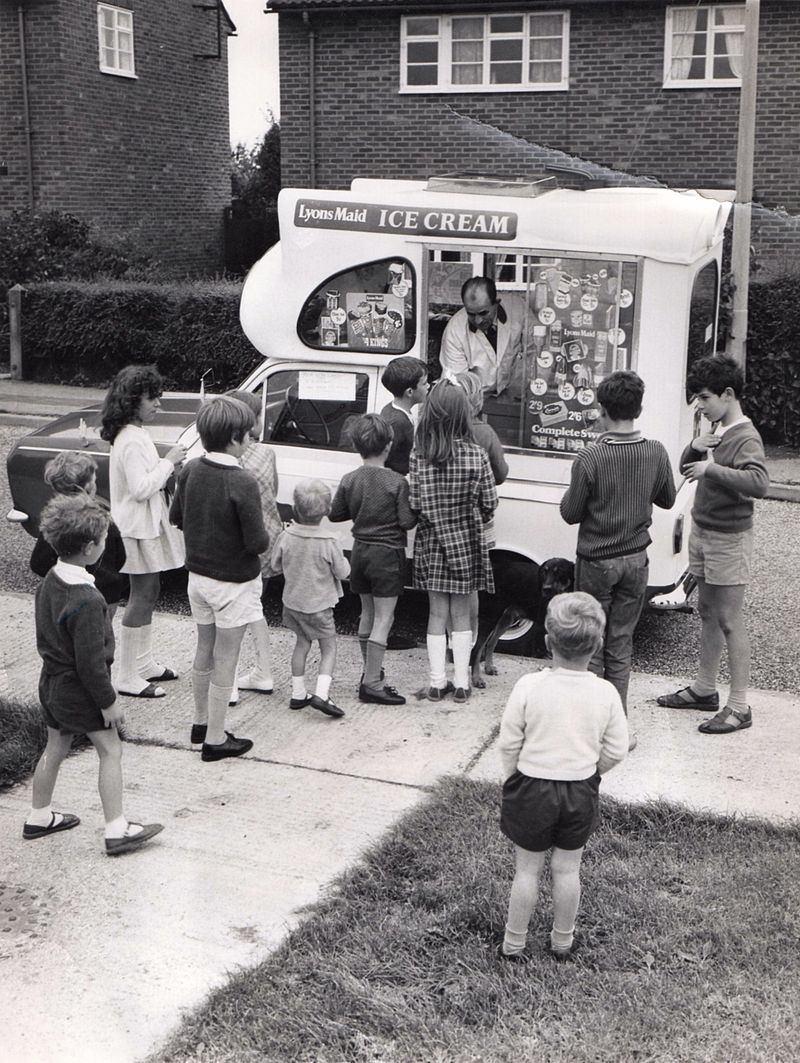 But in 80s Glasgow, murder and ice cream went hand in hand. The routes the vans took were fiercely guarded by rival families, and rival gangs, who used them for selling drugs and weapons.
The men who murdered Fat Boy and his family still haven't been brought to justice, with two men serving twenty years in prison before being released in 2004 when police evidence was reexamined and found to be insufficient.
And while we're on the topic of drugs, its a miracle ice cream hasn't been classified as one. Research suggests that ice cream is like crack in the way it acts on our brains and cravings for it are similar to those experienced by people who regularly use cocaine.
Nearly 200 years ago another, more horrific tragedy swept across Britain, when vendors had begun to sell ice cream on the streets. Ice cream was served using a 'penny lick' – a small heavy-bottomed reusable serving glass.
After an individual enjoyed their lick of ice cream (costing one penny), the cup was returned to the vendor to be refilled for the next customer. This was, of course, not very hygienic and the attempt to bring ice cream to the masses resulted in spreading diseases like tuberculosis and cholera. Finally in 1926 the City of London banned penny licks.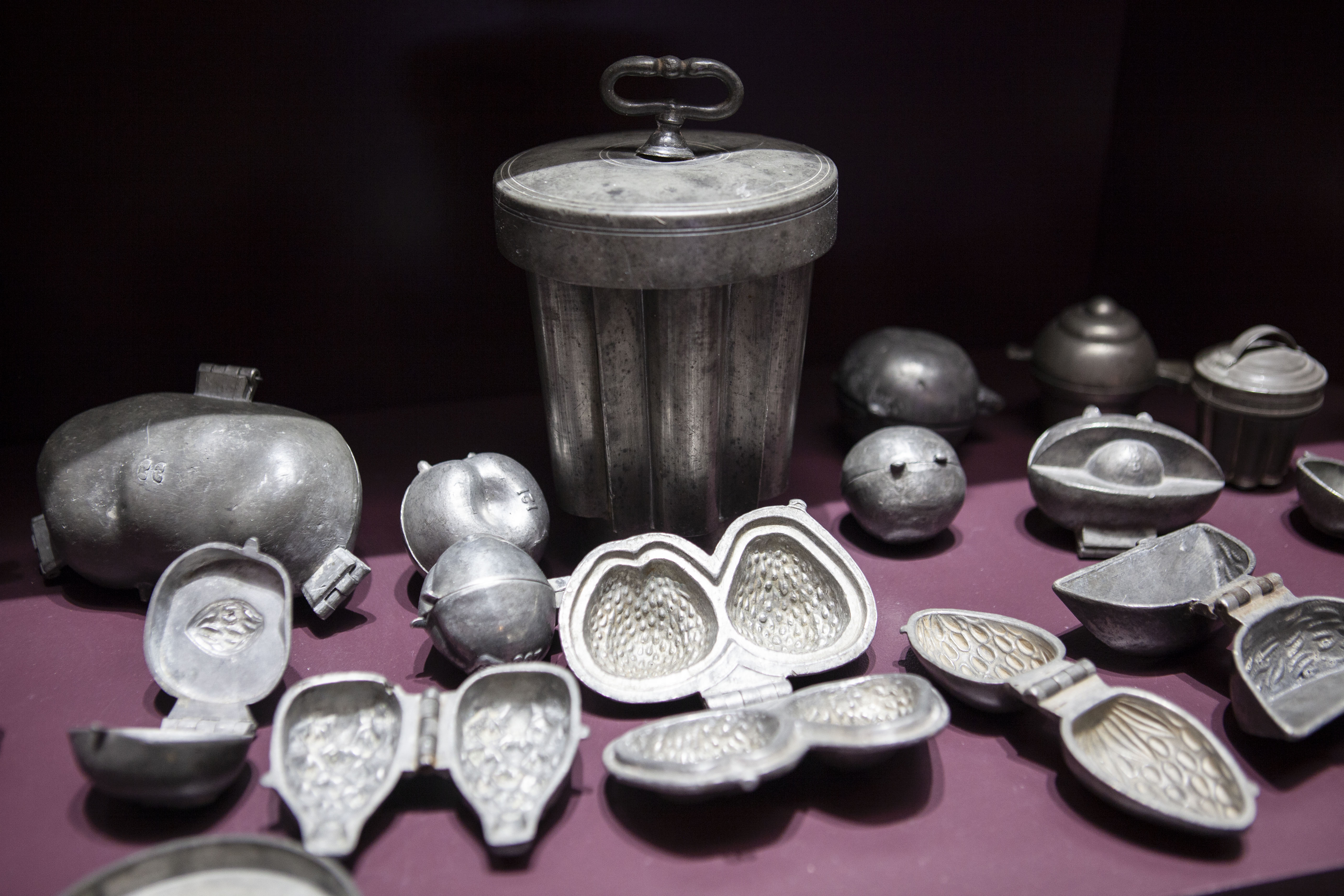 There are some cheerier sides to ice cream's history. In 1885, Agnes B Marshall was a remarkably successful entrepreneur, who designed and patented her own ice cream machine known as The Patent Freezer.
Her and her husband Alfred ran a cookery school in Marylebone. "Agnes B Marshall (ABM) is such an important, and under-celebrated, female entrepreneur important not only in ice cream development but in wider culinary British history" says Slominski.
"Over in America, soda fountains emerged as early as the 1820s, but reached their peak in 1919 when Prohibition was in effect" she continues. "With alcohol and bars banned, milkshakes and ice cream sundaes gained popularity and the soda fountain or ice cream parlours became a substitute community hub and place for social gathering.
More recently, ice cream has helped bring people together in other ways. The overwhelming popularity of Big Gay Ice Cream has helped spread a message of love and acceptance across America.
So you can go back to enjoying your cone now.
'SCOOP' is open at Gasholder 11, 1 Lewis Cubitt Square until 30th September. Tickets can be purchased here.