Sonar Calling | How Tech is Changing the Face of Festivals
Backpack transducers, AI DJs, interplanetary setlists: your festival experience may be about to change for good
Go to enough music festivals and you learn to expect the unexpected. Stuff that might freak you out on day one – someone pissing into a cup and tossing it over a crowd, say, or the appearance of a 60-foot-tall, fire-spitting, post-apocalyptic metal spider with laser beams for eyes – swiftly become par for the course by day three. But even the most hardened of festival cynics will occasionally stumble across something that makes them stop in their tracks.
I had one such moment this summer at Barcelona's Sonar Festival, where I found myself in a darkened room, surrounded by four computer consoles linked up to one of those touch-sensitive, light-up dancefloors you see on Korean arcade machines. As I strolled across the floor, the music – a pumping house tune – changed subtly. Different toplines dipped in and out, as if a DJ was bringing in a mix.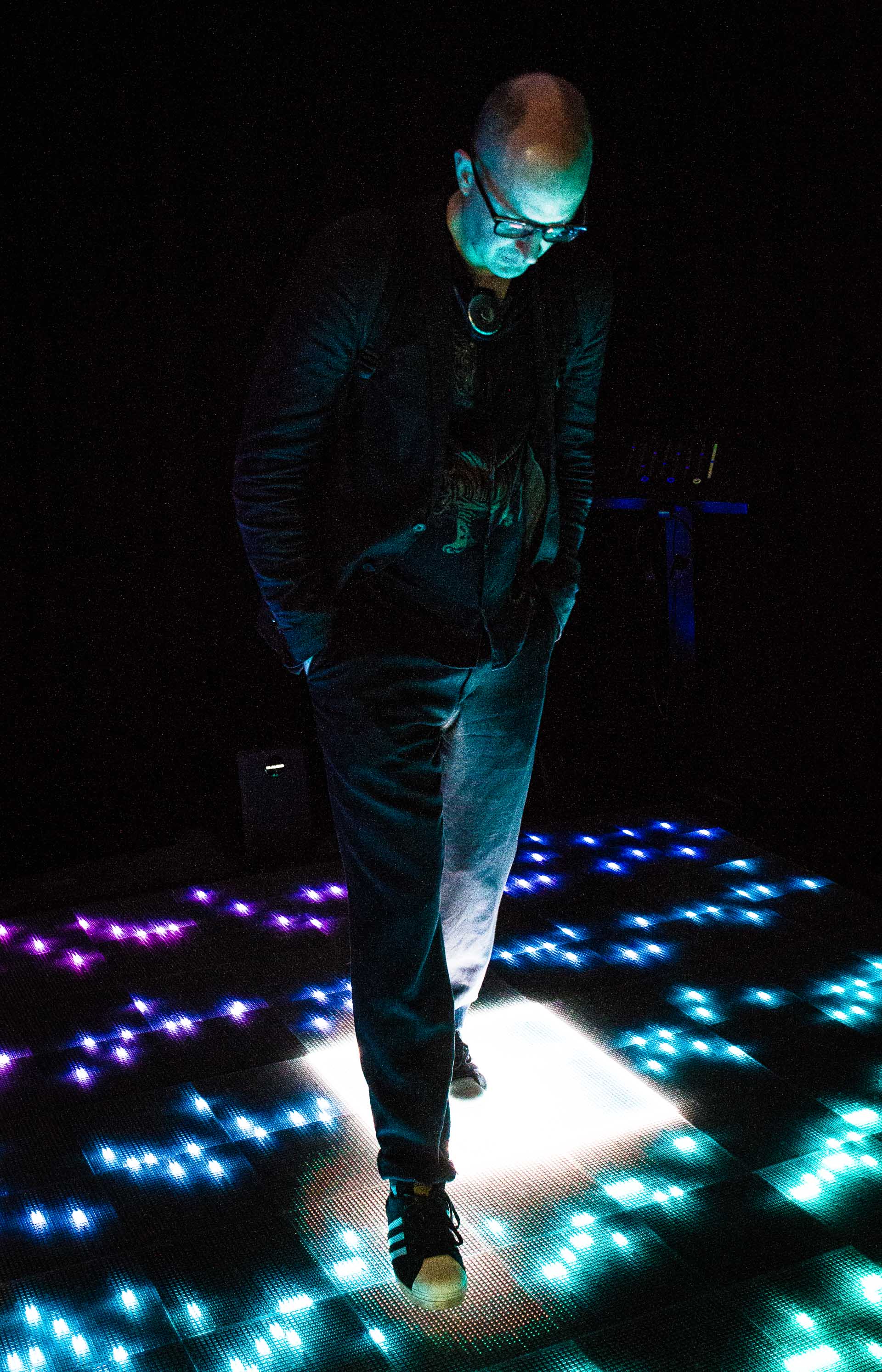 At first glance it didn't seem that remarkable, until I realised there was no DJ. And in fact, not only was the mix not controlled by a person, the music itself was made without any human involvement. It was being written right there and then by those four computers, and adjusted depending on where I put my feet. I was standing in the middle of an experiment created by one of Google's deep-learning divisions, known as Magenta.

"It's just trained on [the] MIDI data of melodies we found on the internet," said Catherine McCurry of Google, explaining how the machine had taught itself to create music. "We don't say 'here's music theory, here's the relationship between notes', we just give it the data and let it figure it out. [The computer goes] 'OK, I think I know what a melodic tune is based on that.'"
"Deep learning is pretty cutting edge stuff. The kind of thing you'd imagine being demonstrated to Silicon Valley types at a tradeshow, not drawing crowds at Europe's biggest rave"
Deep learning is pretty cutting edge stuff. The kind of thing you'd imagine being demonstrated to Silicon Valley types at a tradeshow, not drawing crowds at Sonar. So how did Google come to be a part of what's essentially Europe's biggest rave?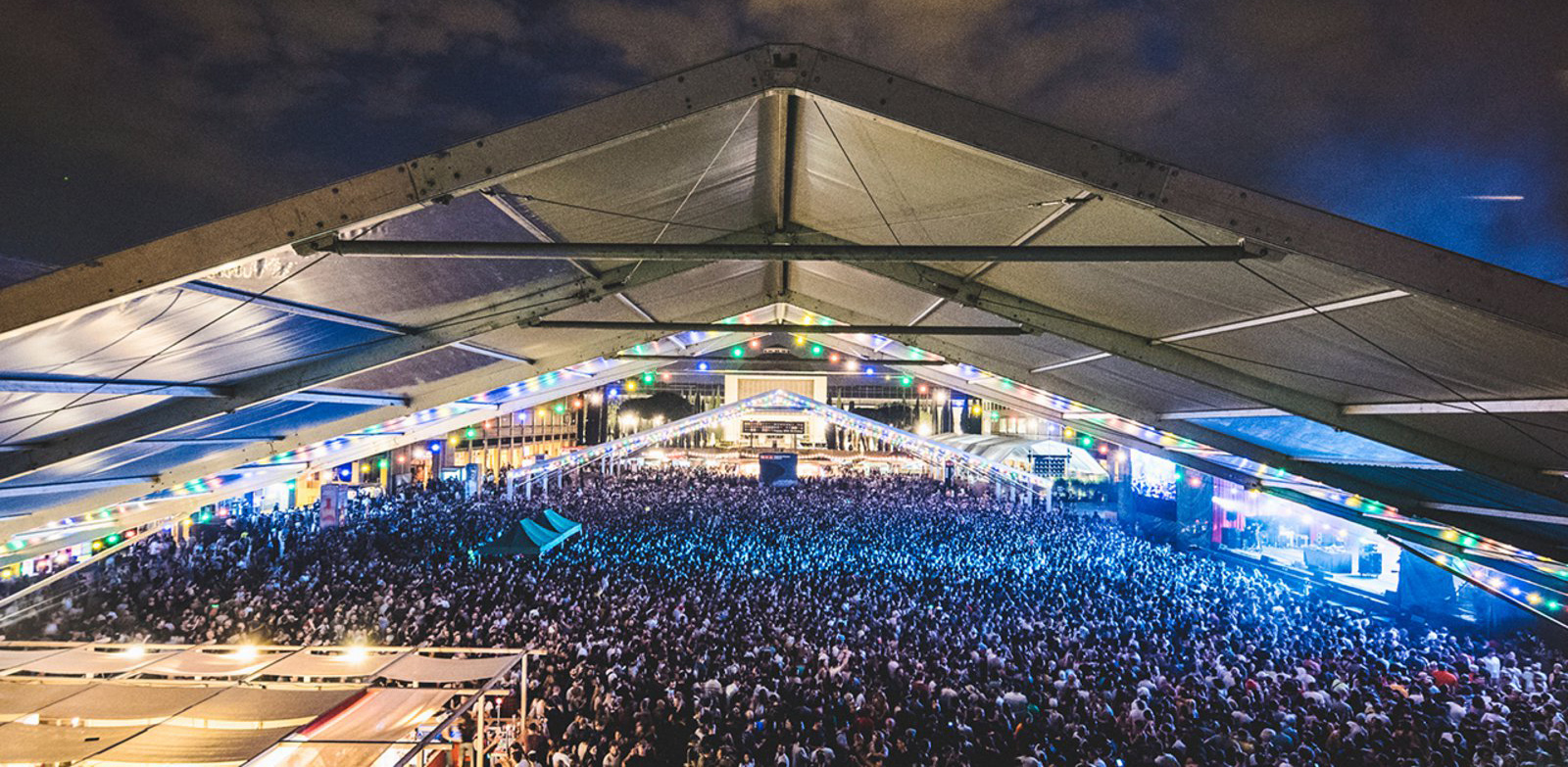 There's an oft-repeated truism that "tech is the new rock n' roll". The idea is the tech sector is to millenials what the entertainment industry was to baby boomers: A line of work that promises excitement and intellectual stimulation (not to mention potentially unfathomable riches) and so attracts a lot of bright young things hoping to "make it".
Looking at Apple's launch events or Facebook's developer conferences, with their amphitheatre audiences and expensive lighting shows, it's certainly obvious that tech has adopted the visual language of rock n' roll. Increasingly however, the tech sector isn't merely aping the live music industry, it's getting involved with it, and transforming it in the process – and we're not just talking about a few tech bros cutting loose at Burning Man either.
Recent years have seen multiple music festivals wholeheartedly embrace tech in their programming, and several putting it at the heart of what they do. We Love Green Festival, a 75,000 person event outside Paris headlined by Björk, boasted a "Startup Incubator" on site this summer. Over in the US, the now-shuttered Further Future festival took the mix of music and tech to the next level by putting Eric Schmidt (at the time the Chairman of Google's parent company Alphabet) on the bill alongside the likes of Nicholas Jaar, Four Tet, and Caribou.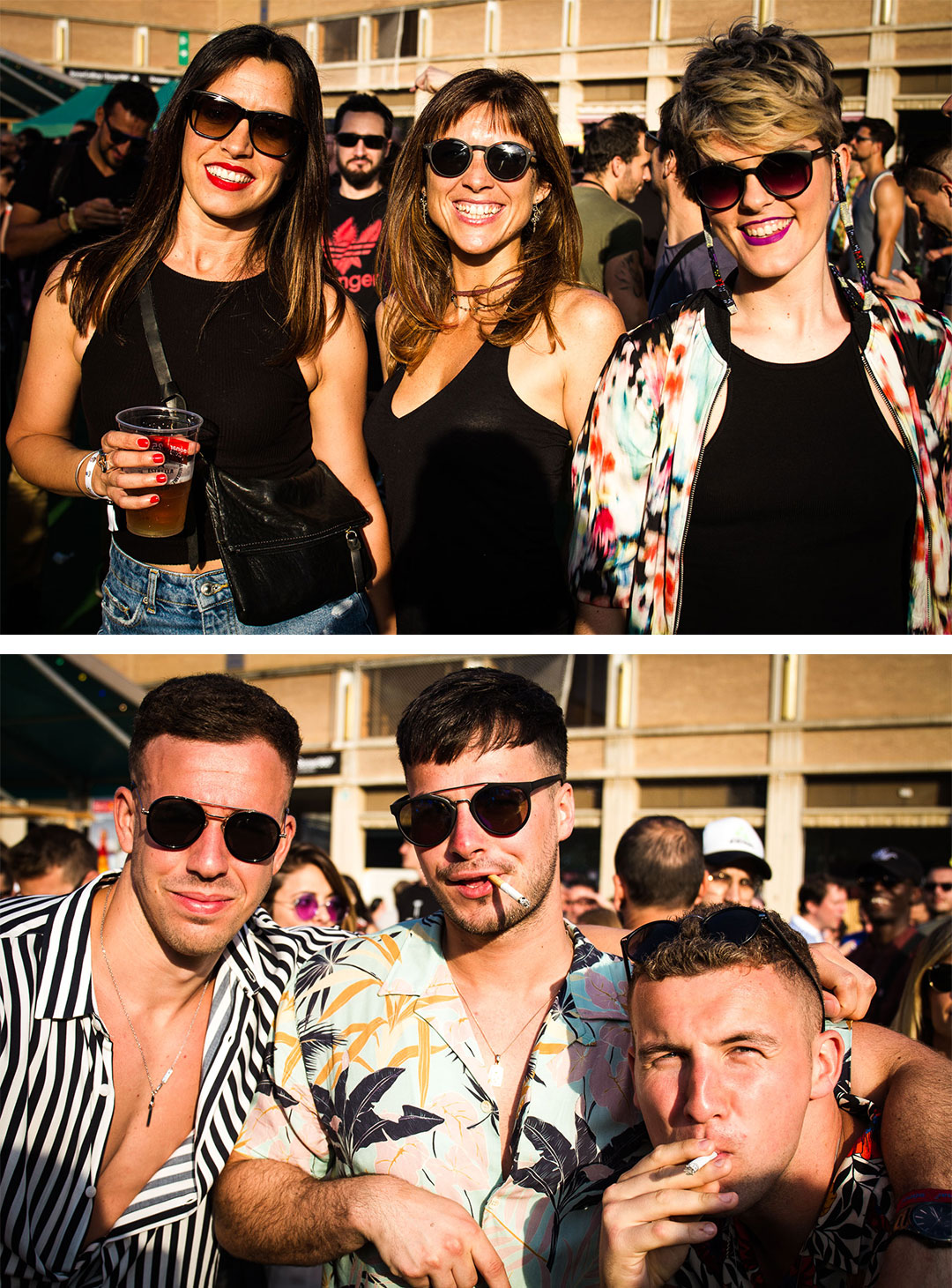 But nowhere is this merging of the two sectors more evident than at Sonar. The Google Magenta experiment (demonstration? happening?) that I'd found myself in the middle of didn't exist in isolation – it formed just one part of an official four-day fringe event on the same site, wholly dedicated to the tech sector. Designed to "put the R&D into Sonar", Sonar + D takes over one of the hanger-like exhibition halls that host the main festival every year.
"Ravers could chat to the inventors of MusicMotion, a company from Quebec 'measures your brainwaves to create sounds according to your mental state'"
While my mind boggled at Google Magenta's superior AI, the likes of Little Simz and Laurent Garnier played to ravers outside. Inside, those same revellers could listen to talks about the Kepler Mission (the quest to find habitable planets), chat to the inventors of MusicMotion (a company from Quebec which can "measure your brainwaves and create sounds according to your mental state"), or explore the 'Startup Garden' (which provided mentoring for new tech firms). There was even a "hackathon", in which specially-invited delegates from the fields of tech, art, design, and music collaborated on a weekend-long challenge.
All of this might just sound like a gimmick – the kind of thing organisers tack on to attract the sort of Silicon Valley types (or their London or Lisbon-based equivalents) who spend big money and like to dabble in micro-dosing. But to according Sonar + D's curator, José Luis de Vicente, the roots of this tech fringe can be traced back to the very first event, 25 years ago this summer.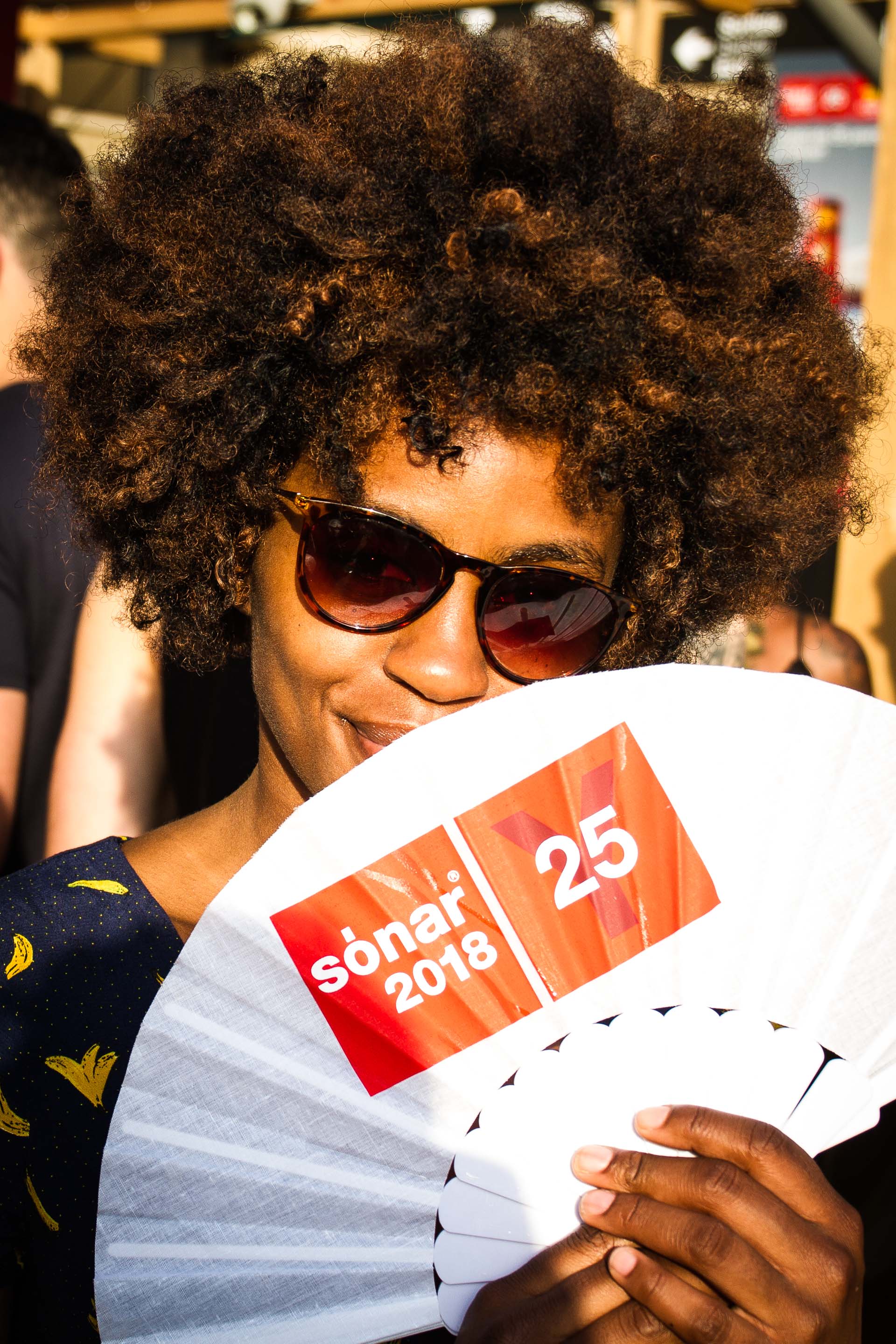 "Don't make the mistake of thinking that Sonar is a regular music festival – it never has been," José Luis explains. "When it started it pioneered a few things. The first was the idea of the urban music festival, so you wouldn't go with your tent in a field, you'd take over a major European city."
"The second was they had the idea that you could have an event that would cover the full spectrum of what 'electronic music' could mean – from what you would identify as a rave to what usually you would have defined with labels like 'electro acoustics' or "sound art'. Really abstract experimental electronics."
At the time, rapid developments in personal computing, samplers and digital synthesizers were making it easier to make music at home, without a hugely expensive studio setup. A new generation of producers, like Dom + Roland (who took his name from his Roland sampler), Alex Reece, and Roni Size, took advantage – giving rise to new, experimental genres like jungle, & drum n' bass. Aphex Twin's first album, released in 1992, pushed the boat out even further. Sonar opened its arms to all of these and more.
"At that moment – early 90s, mid 90s – there was a lot of experimentation with technology, and what technology was going to be able to do for creators," says José Luis. "You would even find people who wouldn't define themselves as a musician, you know? They were working with sound, and electronics and sound, but also they would be working with software tools, and building their own software tools."
The way José Luis tells it, tech was always "in Sonar's DNA". So the decision to spin off Sonar + D into its own fringe event five years ago, on the 20th anniversary, was more about recognising an existing element of the festival than creating something new.
"We did it for two reasons," he says. "One is that many things which were experimental, which previously fitted in the domain of the lab, were becoming more and more integrated into the fabric of everyday life. Smartphones, tablets, virtual reality, augmented reality – suddenly these things were not so niche any more – they were much, much closer to the average person coming to a 45,000-person music festival."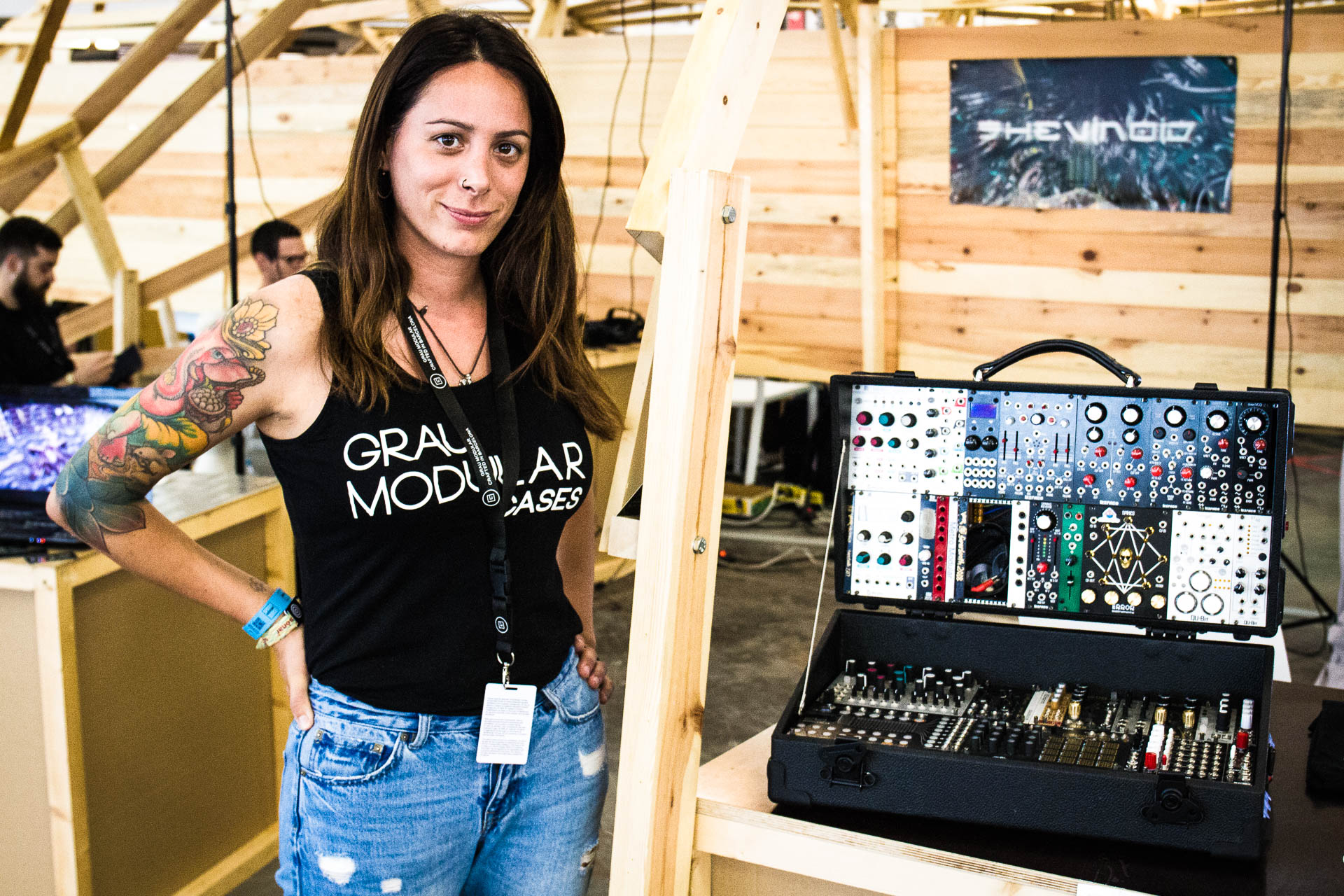 "The other was, if you approach how technology is used in the creative sector and in the arts today, it's different." Increasingly, José Luis believes, the engineers who develop new technologies, the entrepreneurs who build new business models with them and the artists who experiment with them are not necessarily three different people. "It can be one person changing their hats."
One individual who's spent years operating at the intersection between music, technology, and entrepreneurship is Sonar veteran Kode9. As one of the progenitors of what came to be called dubstep, the Scotsman (real name Steve Goodman) enjoyed considerable success as an artist in his own right, helping shape the sound in its earliest, most experimental (and exciting) years. As a businessman, he runs the seminal label Hyperdub (home to Burial among others). And after his set at this year's Sonar (which saw him mixing glitchy, unconventional rhythms as part of a live AV show) he talked me through his latest experimental project, which has a strong focus on new technology.
"It's a collective called Audint – we do installations where people wear these things called Subpacs. They look like a rucksack, but it's a transducer, and the vibrations go directly into your back. People use them for films and video games, but we've been using them for more interactive stuff. So you invite people into a room, strap them on, give them headphones, and they're listening a story – but it's got pulses or drone bass vibrations in their back to enhance the tension."
This year, Kode9 was also one of the artists who contributed to arguably Sonar's most ambitious tech collaboration to date. Sonar Calling saw 38 "friends of Sonar" (including Modeselektor and Nina Kravitz) recording snippets of audio that were then beamed from a satellite in Norway towards a planet that scientists have identified as having the potential for intelligent life.
The planet in question, Luyten Star B, will take until 2030 for the signal to reach. The idea being that any response will reach Sonar in time for the festival's 50th edition. "I think it's a really fascinating project, I just hope it doesn't lead to the annihilation of the human race," chuckles Kode9. "Like, 'oh, there's life there, we're going to go and smash them'."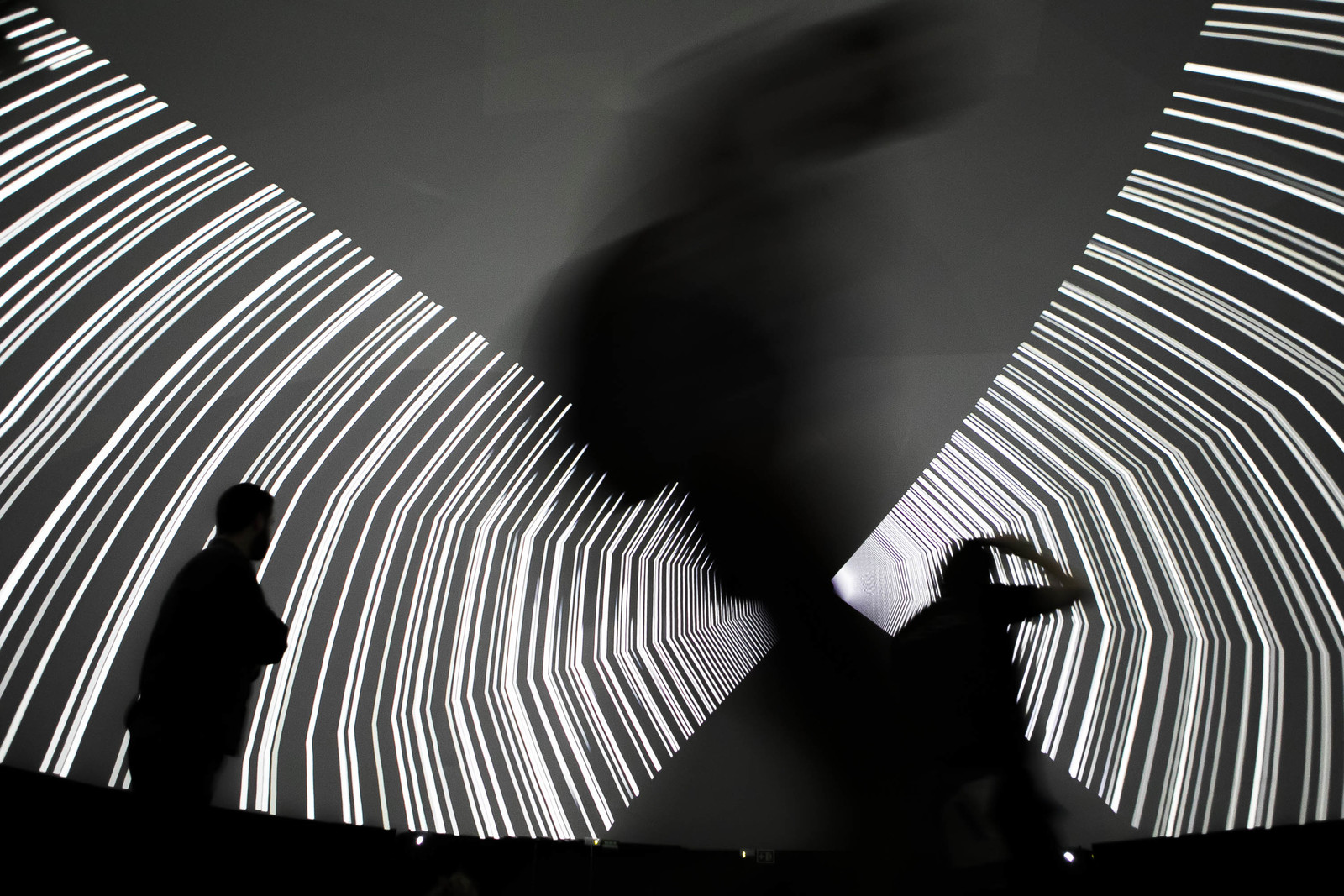 Sonar Calling is of course, at least in part, a marketing stunt. But the fact that the organisers chose this for their 25th anniversary speaks volumes about the importance they place on the role of technology in everything they do.

Inevitably, there are those who question the compatibility of the tech sector with festival culture. Comment threads about techies "ruining" Burning Man abound online, and data gathered by attendees themselves, suggests that, at the very least, the makeup of crowds has changed irrevocably since the tech explosion.

Further Future, where the prohibitive ticket prices kept all but the elites away, was mocked in a GQ review, while The Guardian labelled it "Burning Man for the 1%"; all of which sounds like a far cry from the inclusive ethos of the first Glastonbury gatherings. (At least when rock n' roll was the new rock n' roll, it had enough taste to pretend to be embarrassed about the obscene amounts of money it made.)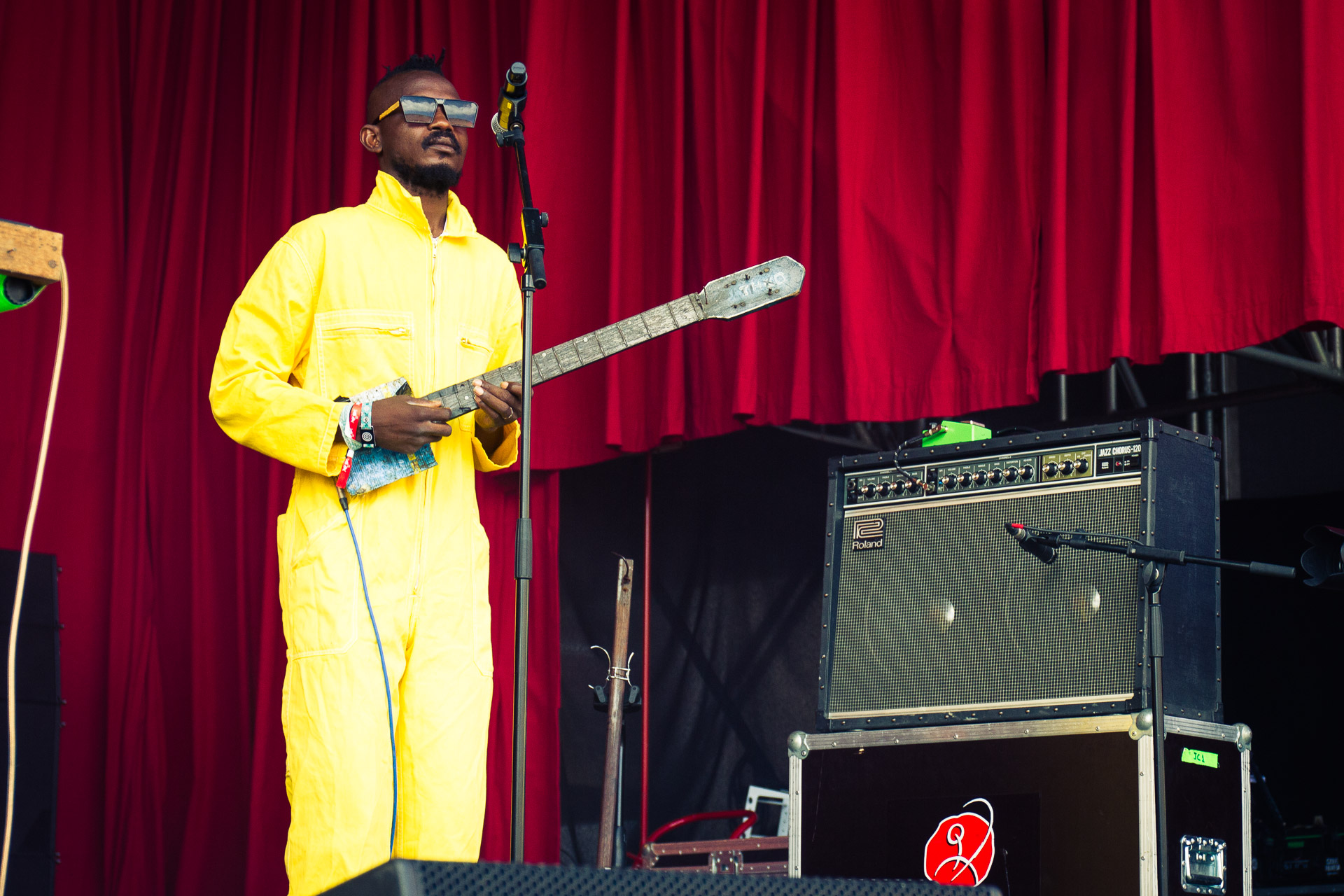 But you can't lay the blame for the gentrification of festivals squarely on the tech sector alone. In the UK, events like Latitude or David-Cameron-favourite Wilderness would undoubtedly be pricing people out whether techies attended them or not. And unlike Michelin-starred banquets, "quirky" croquet competitions, or Jamie Oliver, technology has a long history of inspiring musicians and artists to new heights.

When I ask about his favourite Sonar + D moments, José Luis mentions a talk by Björk (who famously released her 2011 album Biophilia as an app), as well as visits by Jean Michel Jarre, The Chemical Brothers, and Brian Eno. The latter was apparently fascinated by "a new project about generative music, or endless pieces of music" – a field he basically invented.
"Last year we had an artist from the Netherlands, Tarik Barri," José Luis continues, with another example of music and technology complementing each other, "who I think is one of the most interesting artists doing live visuals today. And this year he's playing with Thom Yorke."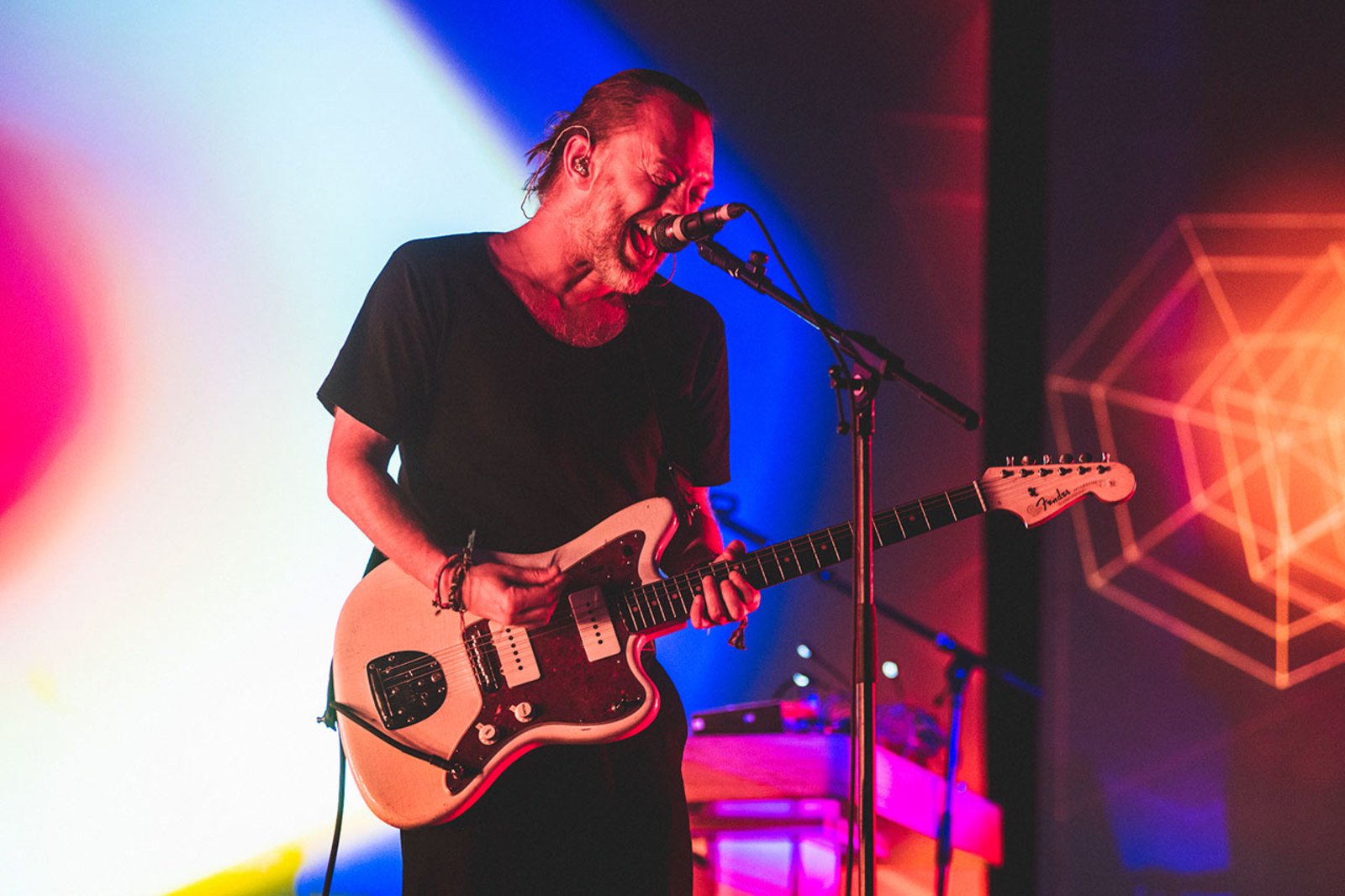 For Kode9, it's all about striking a balance between a classic festival vibes and exploring new frontiers. "There are more tech-focussed conferences doing AV stuff that are often really interesting. But they can also be a bit po-faced and a bit serious. That's what's cool about Sonar – it's got that balance, which is important because otherwise you're just preaching to the converted."
"At Sonar, you have a more pop side to it, a more experimental side, and a more technological side, [so] you're always exposing people to new stuff." And of course, seeing "new stuff", coming across utterly unexpected things, is one of the biggest draws of festivals in the first place (that is as long as they don't involve cups of piss being thrown over anyone).
Certainly among the ravers at this year's event, there was plenty of interest in Google Magenta's AI dancefloor. As I emerged from the pavilion, a queue was forming.

It might not be the headline act just yet, but as the last notes ring out on the 2018 festival season, the trend is clear – tech is increasingly becoming an integral part of the festival experience, and one that will only grow in importance next year. Sonar, I have little doubt, will be leading the charge.
Tristan attended Sonar festival as a guest of ME by Melia, who are an official sponsor of Sonar + D and a supporter of the latest innovations in European culture and technology. He stayed in the new ME Sitges Terramar hotel, recently renovated by Barcelona design studio LaGranja. For bookings and further details, visit mebymelia.com.

For further information about Sonar & Sonar + D, visit sonar.es and sonarplusd.com .