Where Chefs Eat | The Insider's Guide to Lisbon
We've teamed up with Phaidon to bring you five hidden gems from Lisbon, as recommended by some of the world's best chefs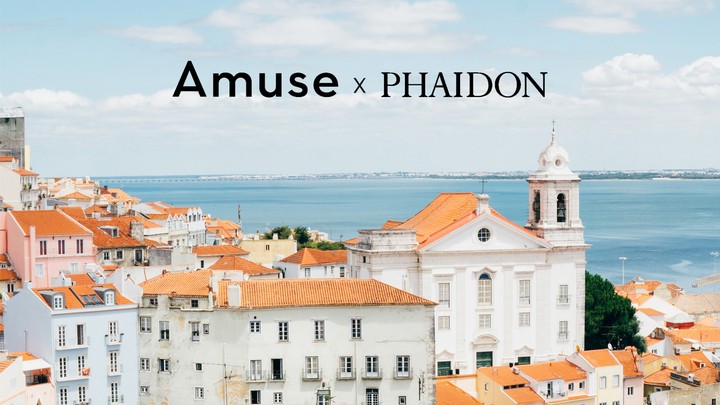 Photo via Unsplash
For this series, we've collaborated with leading food & design publisher Phaidon to give you guides to the coolest spots to eat in major cities around the world – as advised by some of the best chefs on the planet.
Few European cities have more culinary buzz about them than Lisbon, Portugal's indomitable capital. After years of seducing tourists with ruby-red Douro wines and moreish Pastéis de nata, Lisbon now attracts close to four and a half million tourists a year, all eager to sample a slice of casual Iberian living.
As such, the city has a surfeit of dining options on offer, for whatever suits your mood: be it a casual terrace dinner of seafood and cervejas, or pugnacious Portuguese classics, or a multi-course masterclass to tell your friends about back at home. But if that variety overwhelms you, don't despair: we've got tips that will point you in the right direction.
"This was by far the most spectacular dining experience I've ever had in my life"

Guiding you around Lisbon this week are Miguel Castro e Silva, Henrique Sá Pessoa, Alexandre Silva, Richard Turner, and Martha Wiggins. Castro e Silva is one of Portuguese cuisine's original innovators; Sá Pessoa is very much one of the country's leading lights, and already has his first Michelin star. Silva, also of this new generation, is one of Portugal's most creative chefs, renowned for his iconoclastic style.
Turner, interestingly, is not of the Iberian shores, and is instead the brains behind Hawksmoor, and London's most rapacious carnivore; Wiggins, once more, is from a different tradition, heading up Sylvain in New Orleans for seven-and-a-half years before her departure in early 2018. All five have curated a veritable list of establishments to really sink your teeth into, should you choose to join them in throwing themselves into the hustle and bustle of Lisbon.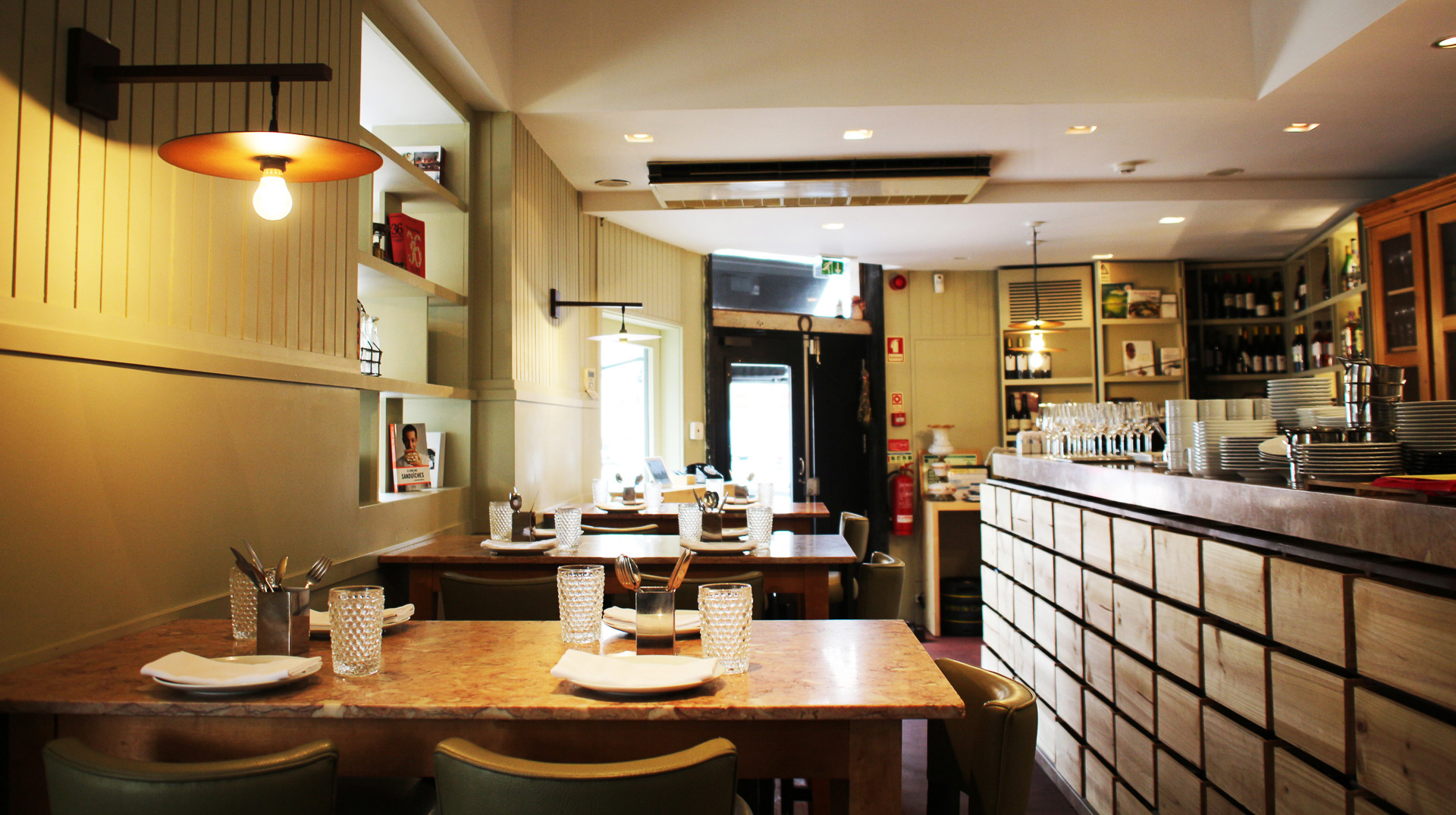 Tasca da Esquina
Recommended by: Miguel Castro e Silva, Henrique Sá Pessoa
Chef Vitor Sobral masterminded Tasca da Esquina, a minimalistic corner restaurant that has raised the bar of tapas joints in the capital since its inception in 2007. Sobral is largely recognised as one of the pioneers of national petiscos – the Portuguese sibling of Spanish tapas – of which there are plenty to nibble on as you watch the world go by through the restaurant's vast glass frontage. Opt either for the Hoje Há ("today there is") menu of daily-changing dishes or, if you want something more traditional, pick from the Petiscos (snacks) list, a fixed menu of classics that seldom changes.
Cervejaria Ramiro
Recommended by: Henrique Sá Pessoa, Alexandre Silva, Richard Turner
"Perfect shellfish, simply cooked. Amongst the best in the world." – Richard Turner
Cervejaria (meaning "beerhouse") downplays the charms of this relaxed seafood specialist. Sure, the scruffy neighbourhood and the 1970s decor are not particular pulls, but beer certainly isn't the main reason that, for over fifty years, Lisboetas have been waiting in line here. That accolade goes to the superb seafood. Start with the house pata negra (ham), before getting stuck into giant Portuguese carabineiros (shrimp), santola (crab), and sea-salty percebes (gooseneck barnacles). Leave room for the famous prego steak sandwich, and wash it all down with local beer or a bottle of ice-cold Vinho Verde. The seasoned staff are quick (the line [queue] moves fast) but always cheery.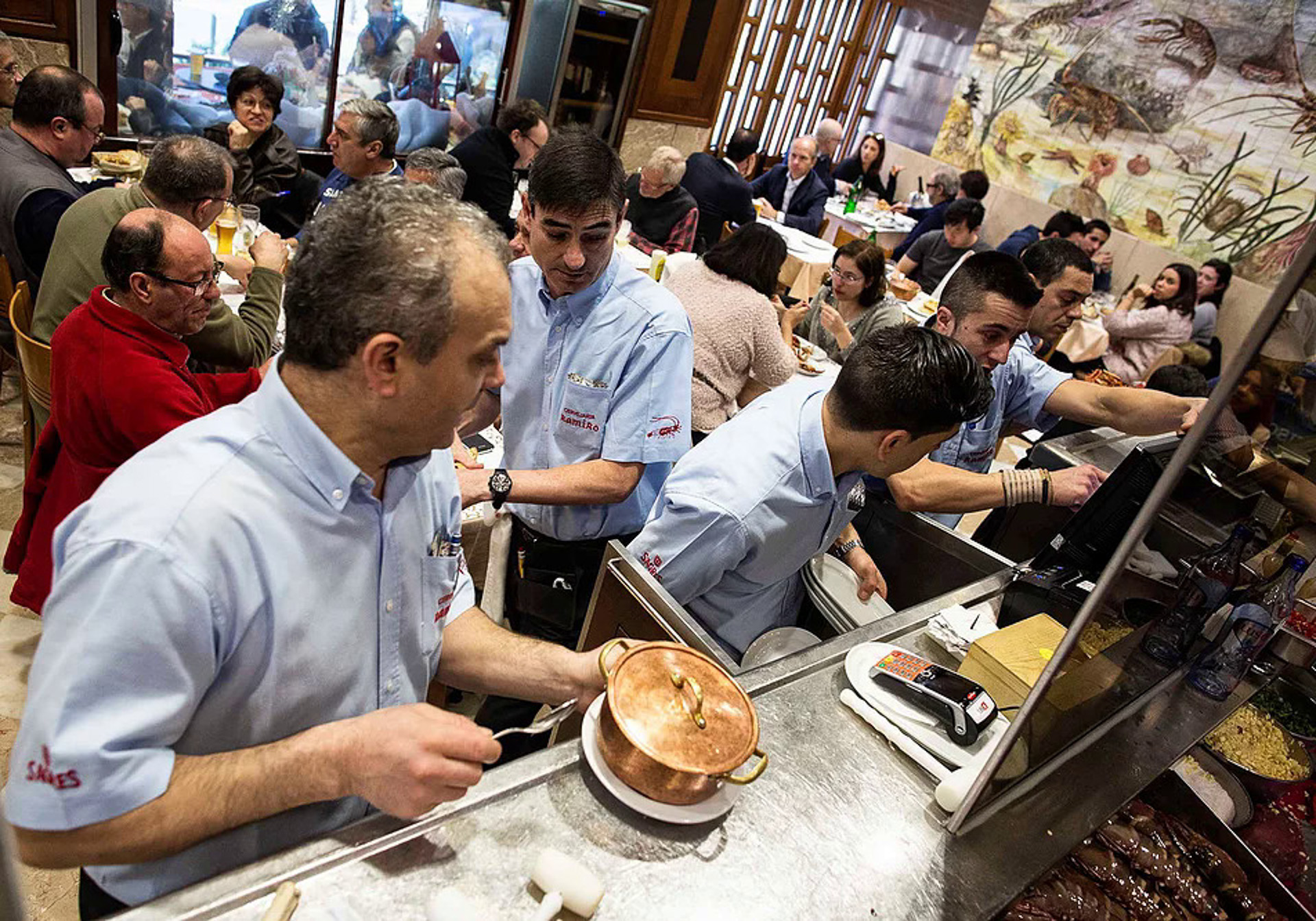 Belcanto
Recommended by: Miguel Castro e Silva, Henrique Sá Pessoa
Chef José Avillez has taken over the space that formerly played host, in the form of a gentleman's club, to opera patrons and artists from the nearby Teatro Nacional de São Carlos. It has been designed to act as an arena in which this promising chef (who has worked under both Ferran Adrià and Alain Ducasse) can flourish. A formal and sophisticated makeover retained some signs of the past, such as bookshelves, wood-panelling, and grand lighting. Modern Portuguese cuisine, however, has replaced the pole dancers of old. The likes of braised red mullet with liver juice, a "dip into the sea" comprising sea bass and seaweed, and "suckling pig revisited" come from a menu that aims – ambitiously – to tell stories and stir emotions.
Enoteca de Belém
Recommended by: Martha Wiggins
"So, a few years ago I went to Portugal with my best friend and, after a little research, we stumbled upon this gem in Belém. It couldn't have had more than twenty seats, tops. After being guided through their incredible wine selection, with taste after taste poured with genuine passion and enthusiasm, we decided to stay for dinner. Best decision we made in Portugal. The manager guided us through our entire meal with care and attention, pairing wines with every course. This was by far the most spectacular dining experience I've ever had in my life. It's the kind of restaurant that probably couldn't work in the States, or if it did, I'd never make it on to the waiting list. It assumes the diner is there to eat the food the way the chef carefully prepared it, while still choreographing the meal to your desires. Amazing." – Martha Wiggins
Bica Do Sapato
Recommended by: Alexandre Silva
On a cobbled street in Lisbon's old town – alongside a tramway leading to the sea – is Bica Do Sapato, a warehouse-space restaurant, sushi bar, and adjacent club co-owned by actor John Malkovich. The lofty, minimalist space and Euro-vogue decor is mirrored in the restaurant's libertarian take on Portuguese classics. The coastal location means that the sushi is fresh and fish, rightly, dominates the menu. Conveniently located across the street, for post-dinner shape-throwing, is Club Lux where skilfully prepared cocktails and iced beverages are served to a young and undeniably hip crowd.
Do It Yourself
'Where Chefs Eat: A Guide to Chefs' Favourite Restaurants' is available in bookstores and through Phaidon.