The Holiday Feeling | Get the Summer Glow with LED Light Facials
The benefits aren't just skin deep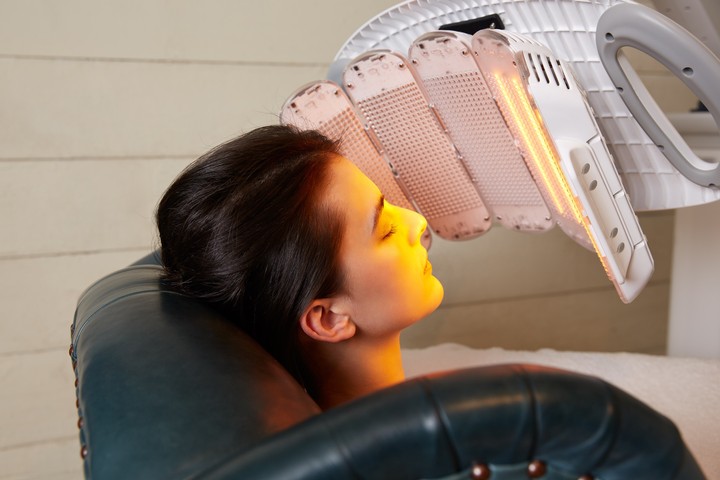 It's no secret that a week in the sun does more for your skin than even the best facial. That dewy complexion and lack of blemishes is basically the pinnacle of good skin. But the damage UV sun can do versus the benefits of vitamin D are always a hard one to weigh up. Which is why the LED light facial is the solution.
LED light is totally different to UV light, so while the results mimic how it feels to have spent a week in the sun, it's actually harmless. The LED facial uses colour waves (red, blue or white depending on the results you want to see) to penetrate the skin's epidermis. The results aren't instantaneous – some surgeons suggest six or more sessions before you see the full effects – but the benefits aren't just skin deep.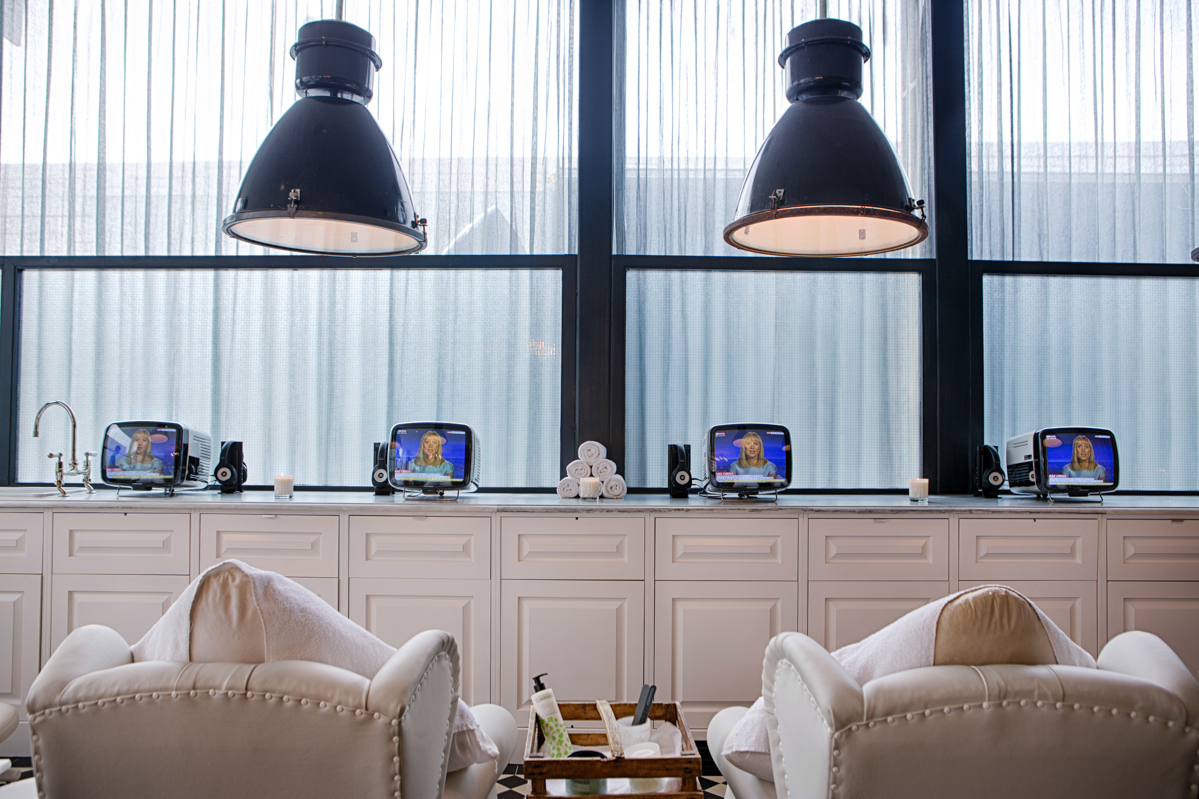 Soho House's Cowshed launched 'The Light Salon' at their London spas, promising that glowing, dewy finish after one 45-minute session. The main component of the facial involves facing a blanket of LED light for 20 minutes – the maximum amount of light advised for one session. Starting with a cleanse using Cowshed products, a SkinCeuticals gel is applied to the skin before the LED light, helping to further rejuvenate the skin while it's under the light.
London's Pfeffer Sal have a lunchbreak-friendly facial called Glow and Go that features traditional elements of a facial (like exfoliation and extraction) and also includes an 10-minute session under the LED light hood. The salon offers 20-minute sessions of LED-light treatments that you should feel the benefits of more and more with each session.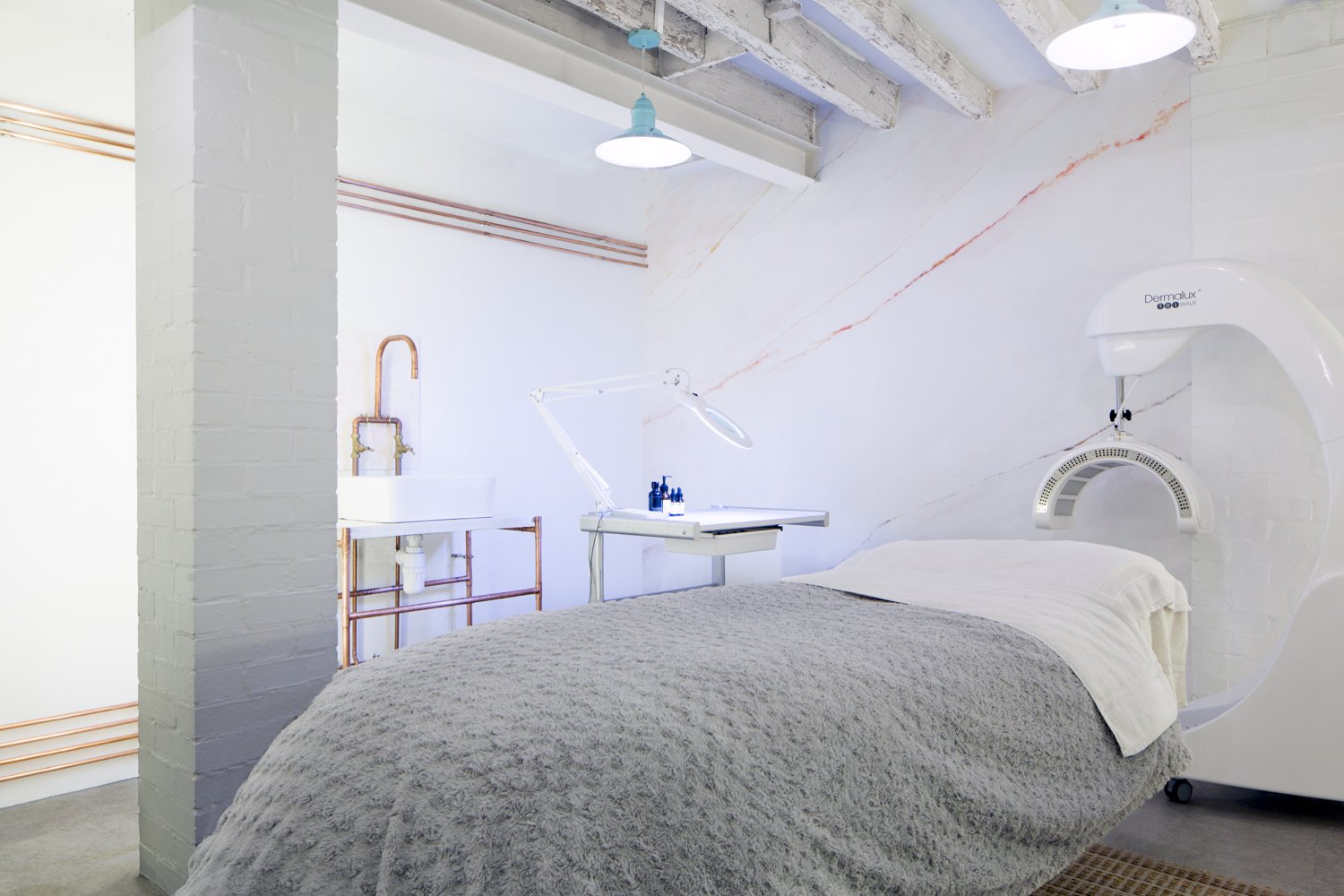 Amuse got the lowdown on the benefits of LED light treatments and here they are…
Overall skin health
One of the most notable improvements after the treatment is the overall firmness and increased elasticity of the skin.
Stimulating collagen growth
A bi-product of LED light therapy is the increase in your skin's natural production of proteins like collagen. More collagen is what gives skin its plumped-up look.
Correcting acne and pigmentation
Correcting and even erasing acne is one of the major benefits of LED treatments. White light rays go deepest into the skin (versus red and blue lights) and are best used for acne or scarring on the face, although multiple sessions are advised for specific conditions like these.
Mood enhancer
Like a vitamin D top-up but without the skin cell destroying UV rays of actual sun, an LED light facial is great for mood enhancing.
Reducing stress
The LED light therapy oxygenates the blood, which is known to help reduce stress hormones in the body.
Immunity booster
Blue light therapy has also been shown to reduce the spread of infection via cuts, scrapes or bites on the skin's surface.