Best of Beirut | Tour Beirut Through Its Best Buildings
If these walls could talk
Buildings say so much about a place and its past. Drive through Moscow and you can practically feel the weight of Stalinist ideologies in the totally empowering scale of his vast municipal buildings. In Berlin you can catch a glimpse of the brief golden era of 1920s socialism in the Bruno Taut buildings and Weimar Republic cinemas. While in a totally average street in Tokyo you'll find tiny 19th century houses and 1980s tech-boom skyscrapers right next to each other. Pockets of a city reflect peoples' ideas from times both remembered and forgotten.
Beirut is no different. The city has a rich but war-torn past (they gained independence from French Mandate in 1942 and the country was plunged into a horrific Civil War from 1975 to 1990) which can be traced in the buildings across the city. From repurposed bunkers to industrial sites and contemporary art centres, it's full of spaces being transposed into new ones.
Sursock Museum
This former private villa belonging to a prominent Beirut aristocrat is now a beautiful contemporary art gallery in the Achrafieh district. The grandeur is typical of early 20th century Lebanese architecture, with the Venetian and Ottoman influences visible in the palatial marble stairs and stain glass windows.
The Sursock Museum holds exhibitions by both Lebanese and international artists, and the permanent collection includes modern art, Japanese engravings and Islamic art. The restored rooms on the first floor give a sense of what aristocratic life – under French mandate and pre-Civil War – would've looked like.
Greek Orthodox Archbishopric Street, Ashrafieh, Beirut sursock.museum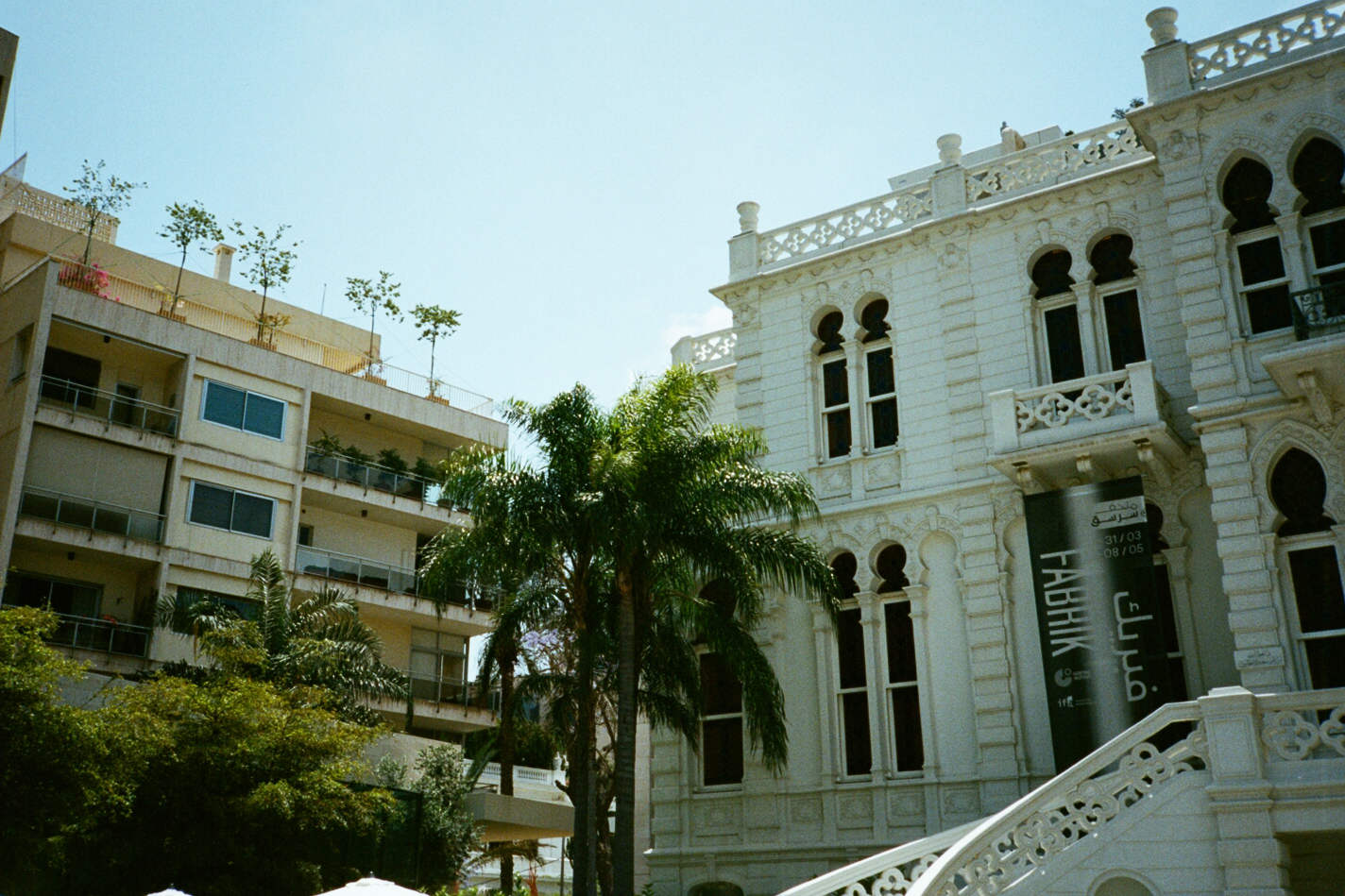 National Museum of Beirut
This archaeology museum tells a blow-by-blow account of the history of Lebanon through all the civilisations that have lived there. It's neo-classical style is typical of the 19th Century design ideals imported in by the French when Beirut was still one of its colonies.
From Phoenician bronze figures found near the Obelisk Temple in Byblos to statues from Echmoun found in the 6th Century, it's a whistle-stop-tour of centuries-worth of history through which you can see the rise and fall of the Ottoman, Arab and Christian empires who held power in this part of the world.
Museum Street, Beirut beirutnationalmuseum.org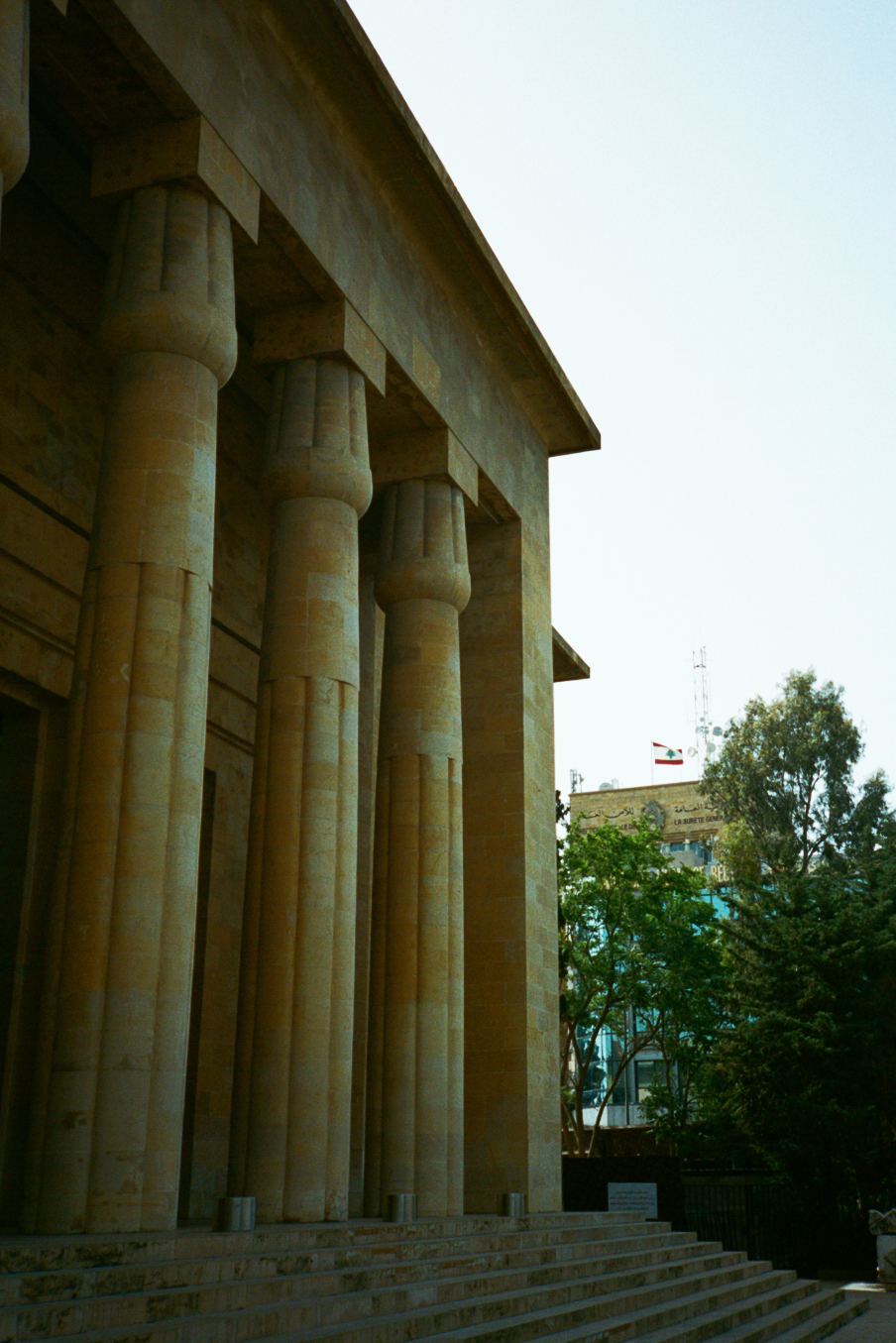 The Phoenicia Hotel
After their liberation from the French and before the Civil War, Beirut was famous for its liberal attitudes and cosmopolitan lifestyle (think 1920s Paris with amazing weather and beautiful beaches). Dripping in grandeur and old school opulence, The Phoenicia Hotel embodies that era of Beirut.
In the 1990s, after the hotel had been left completely derelict and war-torn from the Civil War, the hotel's huge staircase, marble water features in the lobby and its Grecian-esque pool area were all restored. Today it stands as pretty much an exact replica of its heyday.
Minet El Hosn, Beirut phoeniciabeirut.com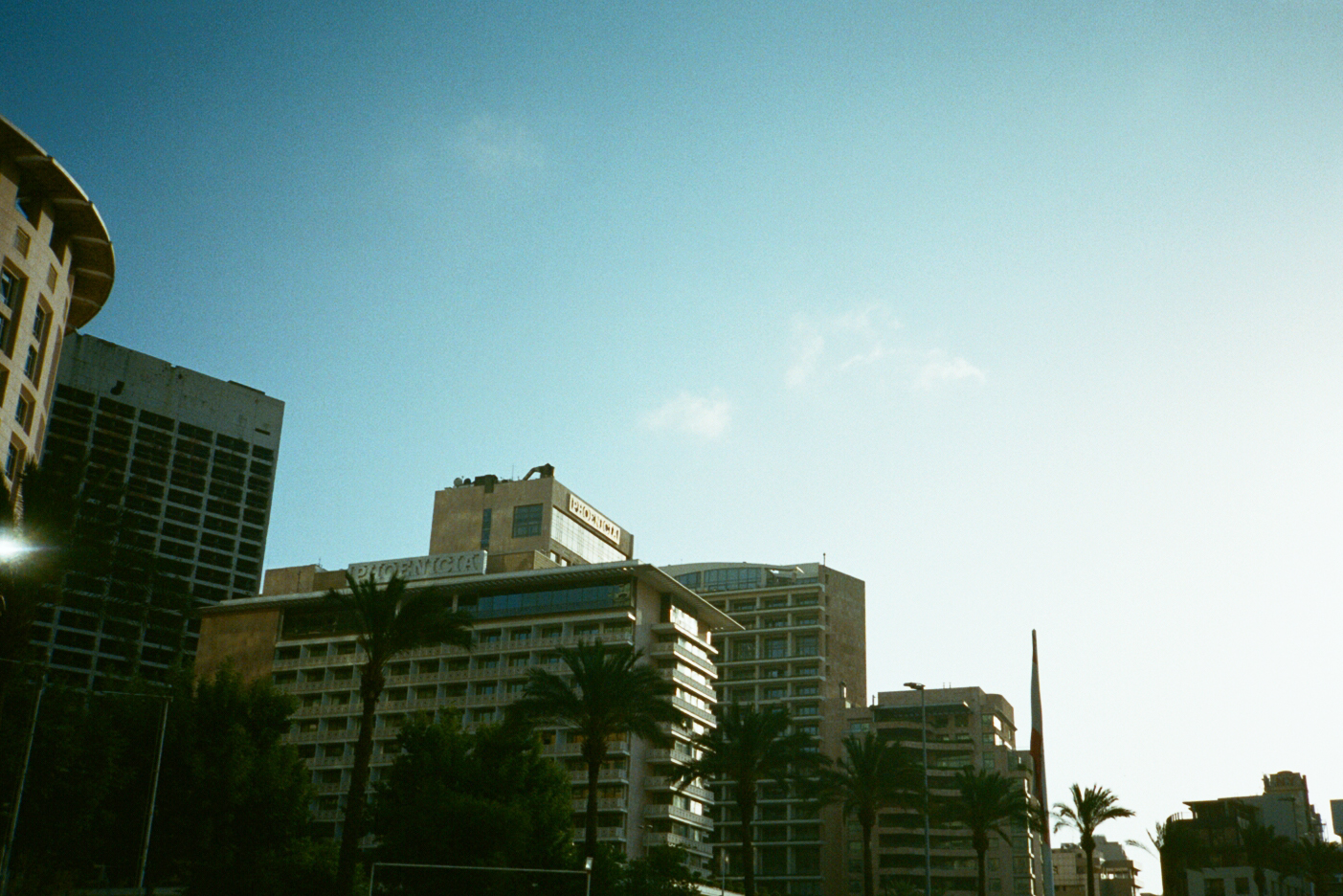 B 018
In the 1980s, when Beirut was still in the grips of civil war, Naji Gebran believed in music as therapy to ease the stress of war. His parties became cult nights for escapism and self-expression for young Lebanese living in the midst of war.
In 1998, architect Bernard Khoury was hired to design a new home for B 018 at the Quarantine, a neighbourhood that witnessed some of the most horrific atrocities during the war. Built on the site believed to be a former Palestinian camp, Khoury's design expresses aspects of war in the club itself, which is half sunk into the ground like a grave and has concrete grave-like tables.
B 018 still feels as hedonistic in atmosphere as the 80s parties sound, but with a design that's sensitive and aware of the conflict that once stood in its place.
Quarantaine, Beirut
La Maison Rose
Overlooking the lighthouse in Manara, this old mansion in Beirut is an iconic 19th Century building. Known affectionately by locals as 'La Maison Rose', it's a building that was saved from dereliction by locals in 2014 when British artist Tom Young transformed it into an exhibition space and opened it up to the public.
Having previously transformed the abandoned 'Villa Paradiso' in Gemmayzeh, Young's 2014 takeover brought international attention to the mansion. Its owner has since vowed to restore it and reopen the space as a full-time cultural space next year.
Manara, Beirut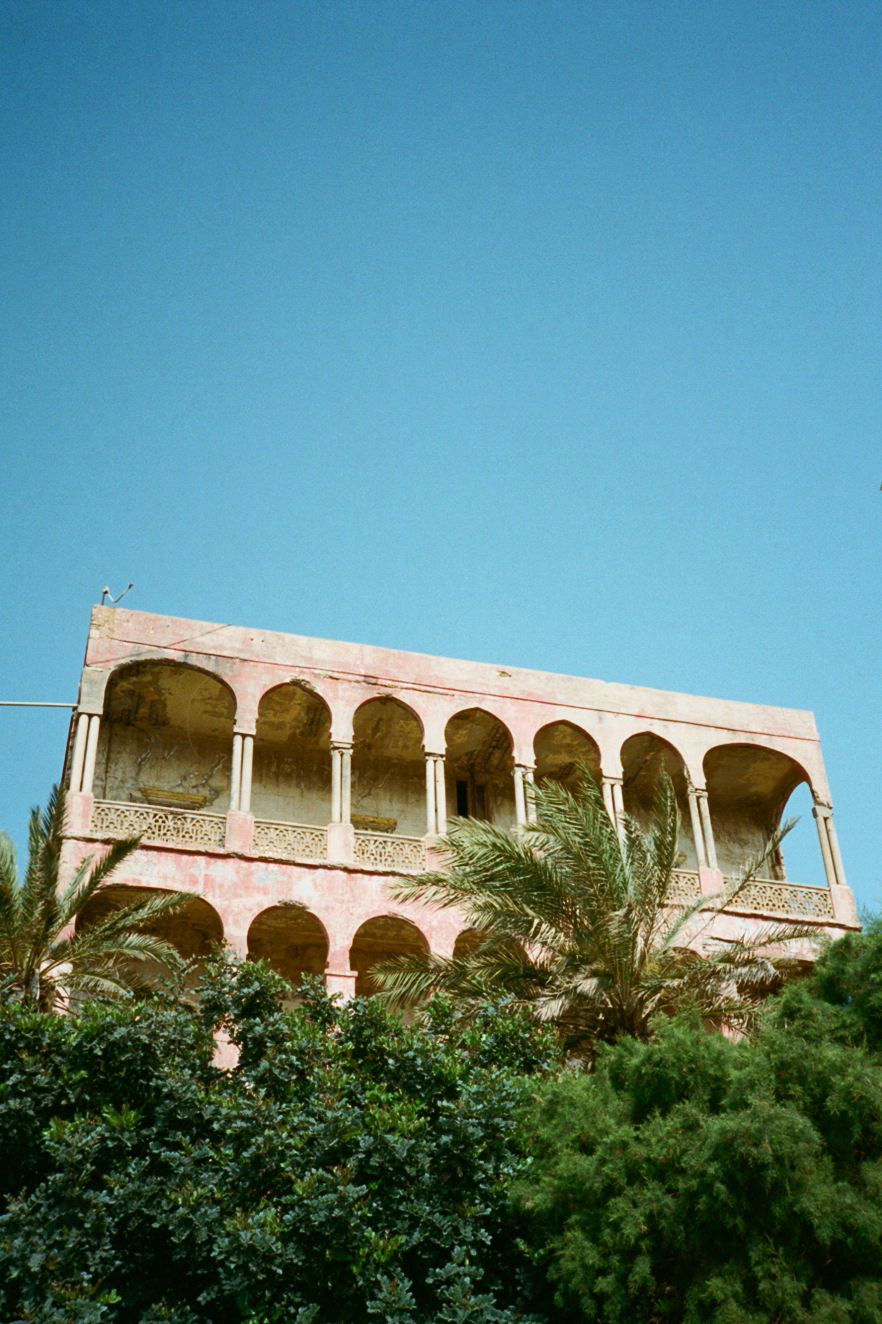 Aïshti Foundation
Designed by David Adjaye, the 40,000-sq-ft Aïshti Foundation was built to house Lebanese fashion retail mogul Tony Salamé's contemporary art collection. Set inside a vast shopping mall, the Aïshti Foundation has held exhibitions of works by international artists from Tauba Auerbach, Willem de Rooji, Pistoletto and Manzoni since it opened in October 2015.
One of the city's newest contemporary architecture additions, Adjaye Associates repurposed a coastal brownfield site in central Beirut. The building integrates two distinct aspects of the space – commerce and culture – by establishing what the architects call a "celebration of views into the spaces as well as a homogenising tiled design that presents a language throughout the floor, façade, and roof."
Jal el Dib, Beirut aishti.com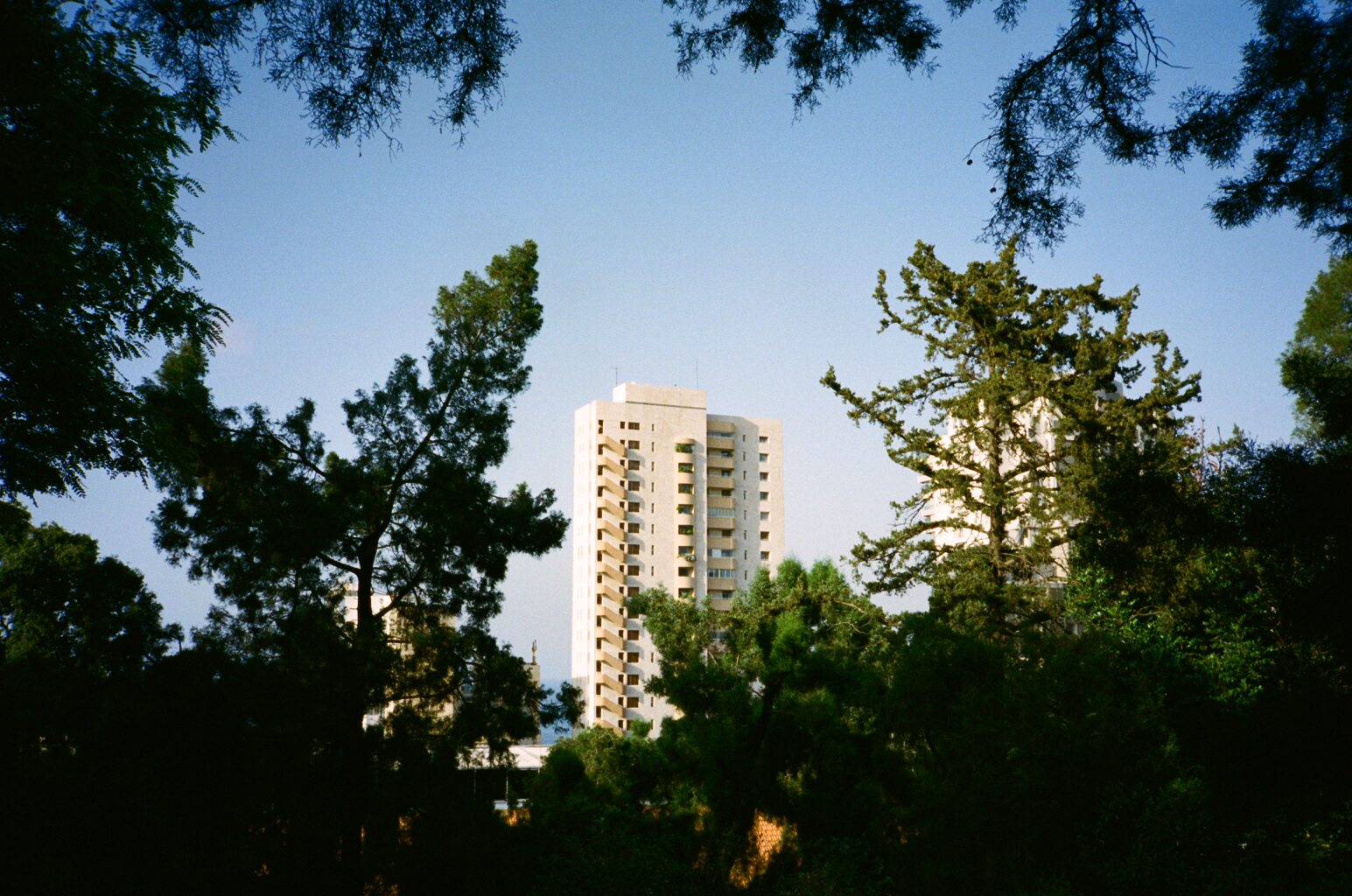 Sfeir-Semler Gallery
Located in the city's industrial district, Sfeir-Semler Gallery is nearly impossible to find. Set on the top floor of a non-descript former factory space, it hosts exhibitions by local and international contemporary artists. Currently Rahib Mroué's work is on show, exploring the portrayal of death and war in the media through collage and print.
The exhibition also includes an incredible film that explores the history of B 018 – and the alleged mass grave that has been neither confirmed nor denied to exist below it – called Duo For Two Missing Persons (2012).
Karantina, Beirut sfeir-semler.com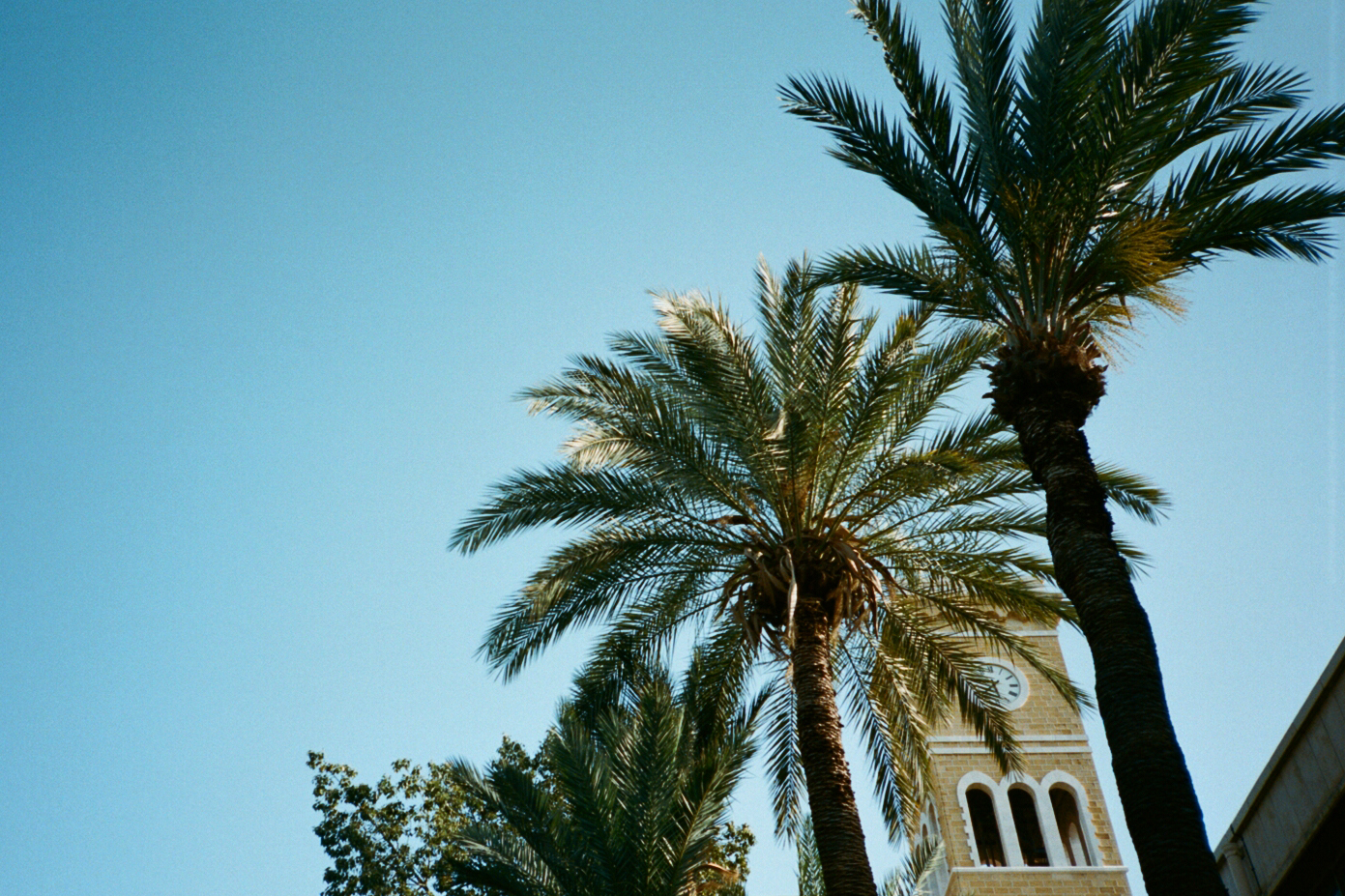 American University of Beirut

Walking through the grounds of the American University of Beirut and its gardens isn't something you'll find in most guides to Beirut. You won't see any other tourists there. The main building and gardens looking out over the Mediterranean Sea are beautiful. Built in 1862, like the National Museum of Beirut it gives a sense of what life under French Mandate might have been like – on an aesthetic level at least.
Bliss Street, Beirut aub.edu.lb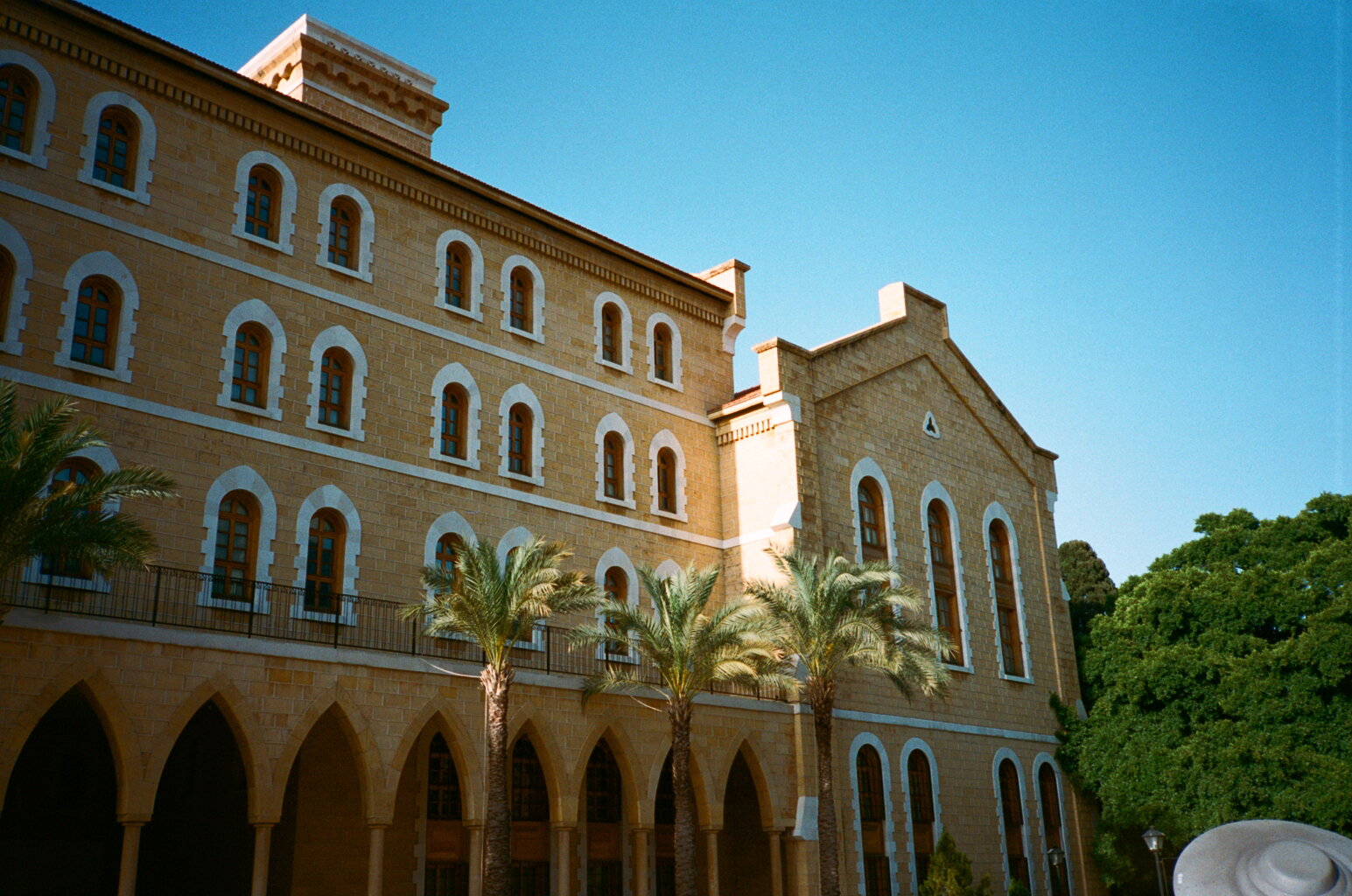 Mohammad Al-Amin Mosque

The 'Blue Mosque' in downtown Beirut was originally built in the 19th Century, but was closed until as recently as 2008 after a huge renovation.
Situated on the corner of Martyrs Square, the Sunni mosque – which is vast and towering compared to the surrounding architecture – was criticised for its insensitivity given its location in a city that was shaken by Civil War and because of contemporary feelings around sectarian coexistence. Either way, it's imposing and beautiful especially in the late afternoon sun when the stone seems to turn it almost bright yellow.
El Amir Bachir, Beirut
Made possible by Phoenicia Hotel Beirut.