Photography by Daniele Mari
The ME Guide to Milan
As part of the collaboration between VICE and hotel brand ME by Meliá, Amanda Margiaria and Daniele Mari explored the hidden corners of Milan, taking in the best parts of the city and collecting recommendations from local tastemakers.
Photography by Daniele Mari
Moving to Milan for college ten years ago, at the time, I had no idea what to expect from this mysterious, chic and unknown city. Since then Milan has become my nest, but it took me a lot of time and effort to begin to feel that I truly belong here. Patiently, I crafted the life I want to live here; finding the right neighbourhood, job, friends and identity.
This is a shared feeling in my social circle, fueled by a mutual agreement on how we perceive Milan. Yes, it is Italy's business and financial capital, however it's also a creative hub where you have unparalleled space to grow and thrive, to experiment without fear of failing.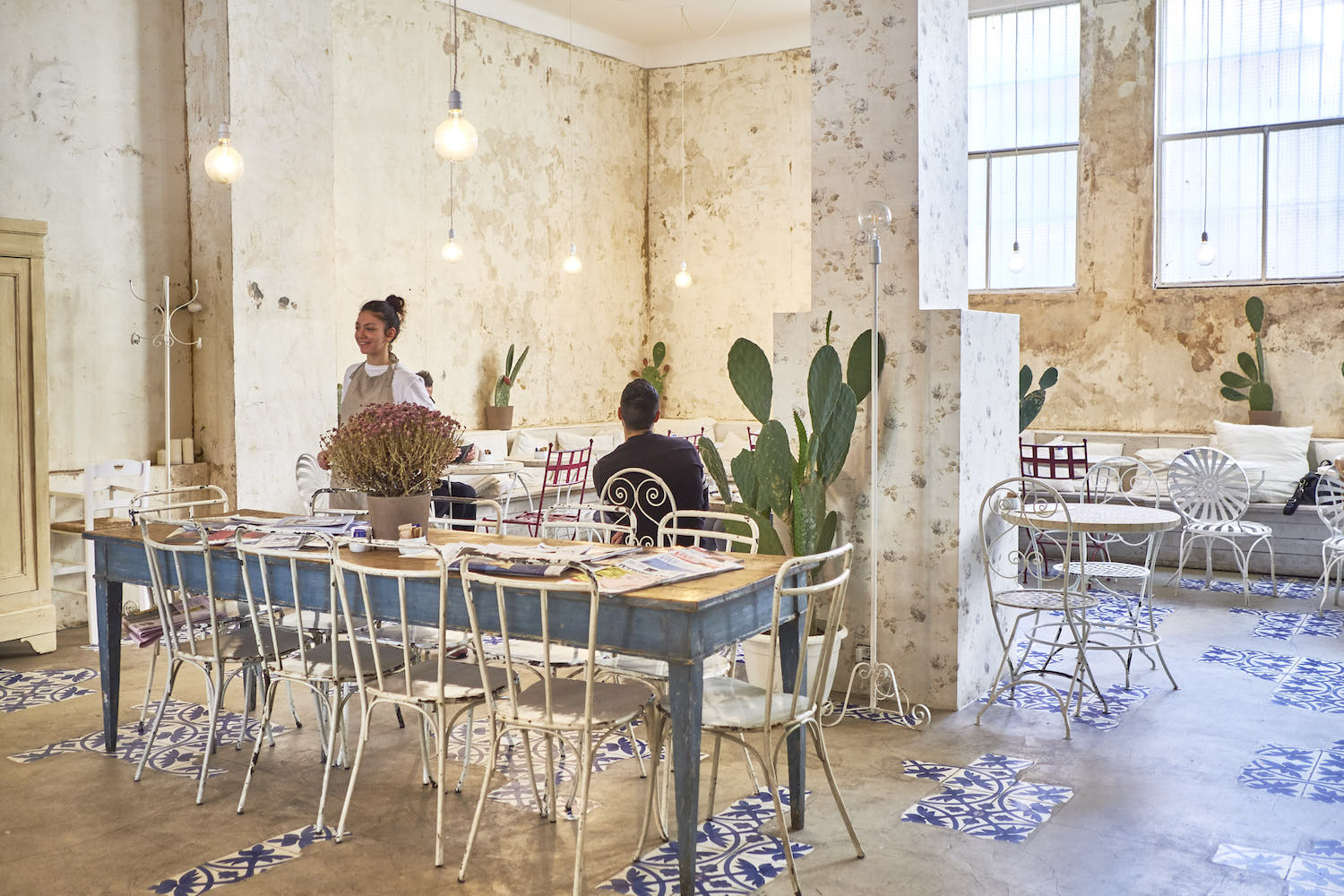 Back in 2015 Milan hosted Expo, and suddenly everything changed. New buildings, new investors, new job opportunities and a brand new, flourishing economy, all contributed to a radical change: Milan was no longer Rome's uglier sister, but rather a smarter, more fascinating cousin, with unlimited possibilities and a bright future ahead.
Friends who live abroad and acquaintances often ask me how to make the most out of a weekend in Milan, avoiding cliches and well-known landmarks. They are all looking for authentic experiences, just like I would do in any other European metropolis.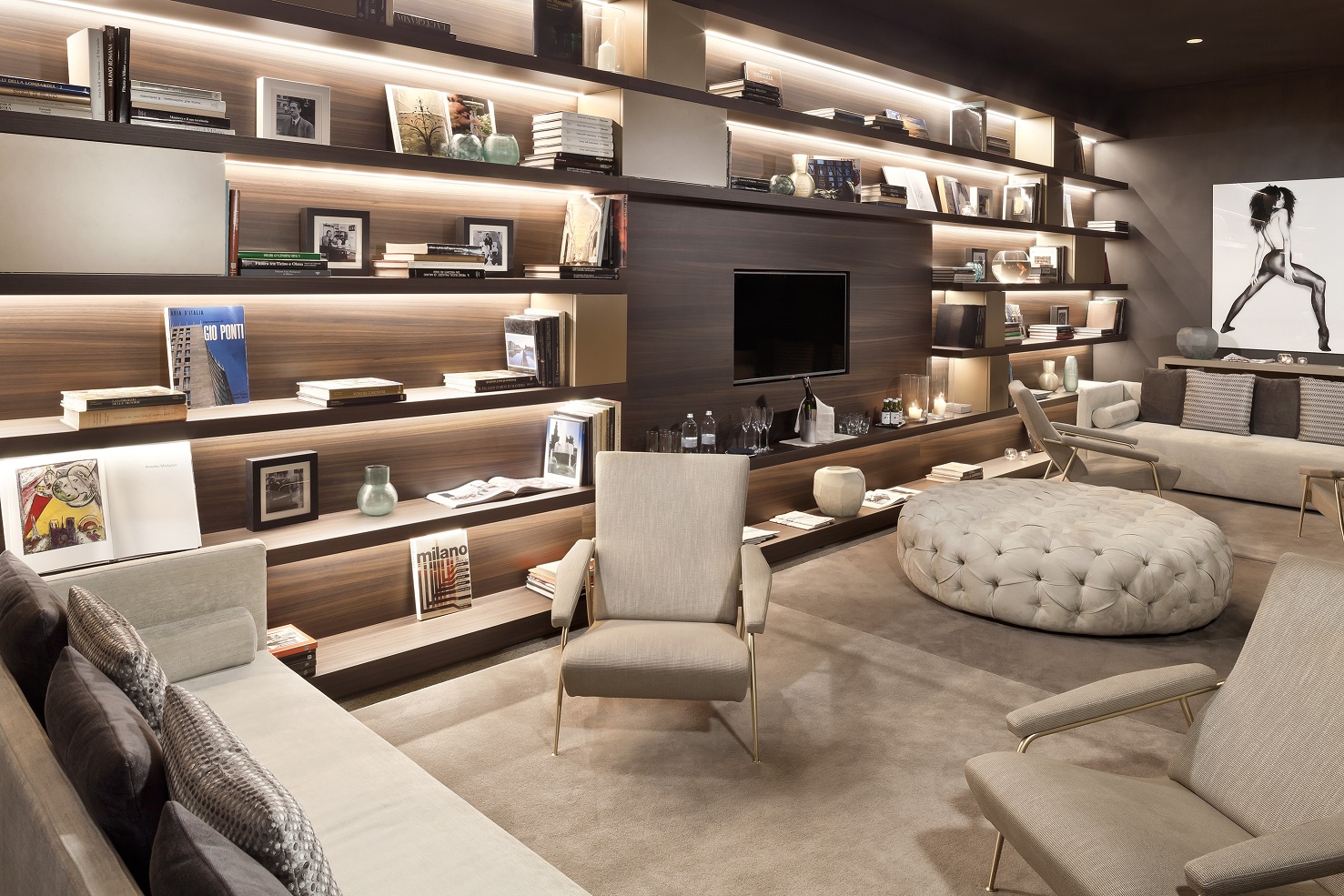 But before I dive into Milan's best restaurants, clubs and design spaces; here is one last piece of advice: take the time to get lost in the city. Milan has a stunning cultural and architectural offering, one of which being Antonio Rossi designed ME Milan il Duca hotel itself. However, some of the cities most beautiful corners are often hard to be found. As an example, take Villa Invernizzi, an elegant building not too far away from the Duomo; would you ever imagine that a colony of pink flamingos has been living in its garden for over 30 years now?
Once arriving in a new city, we all want to get a firsthand glimpse of its cultural buzz. Luca Benini, founder of streetwear heavyweight Slam Jam, knows this and together with Carhartt has given life to Spazio Maiocchi. Located in the Porta Venezia district, it is a place where art, design and fashion harmoniously blend. At Spazio Maiocchi, you'll be able to witness some of the best cultural experience in town, especially during Fashion and Design Weeks. Virgil Abloh back in February had a talk inside this venue, art magazine Kaleidoscope regularly showcases its new issues inside this space, and i-D even interviewed Cali Thornhill Dewitt there.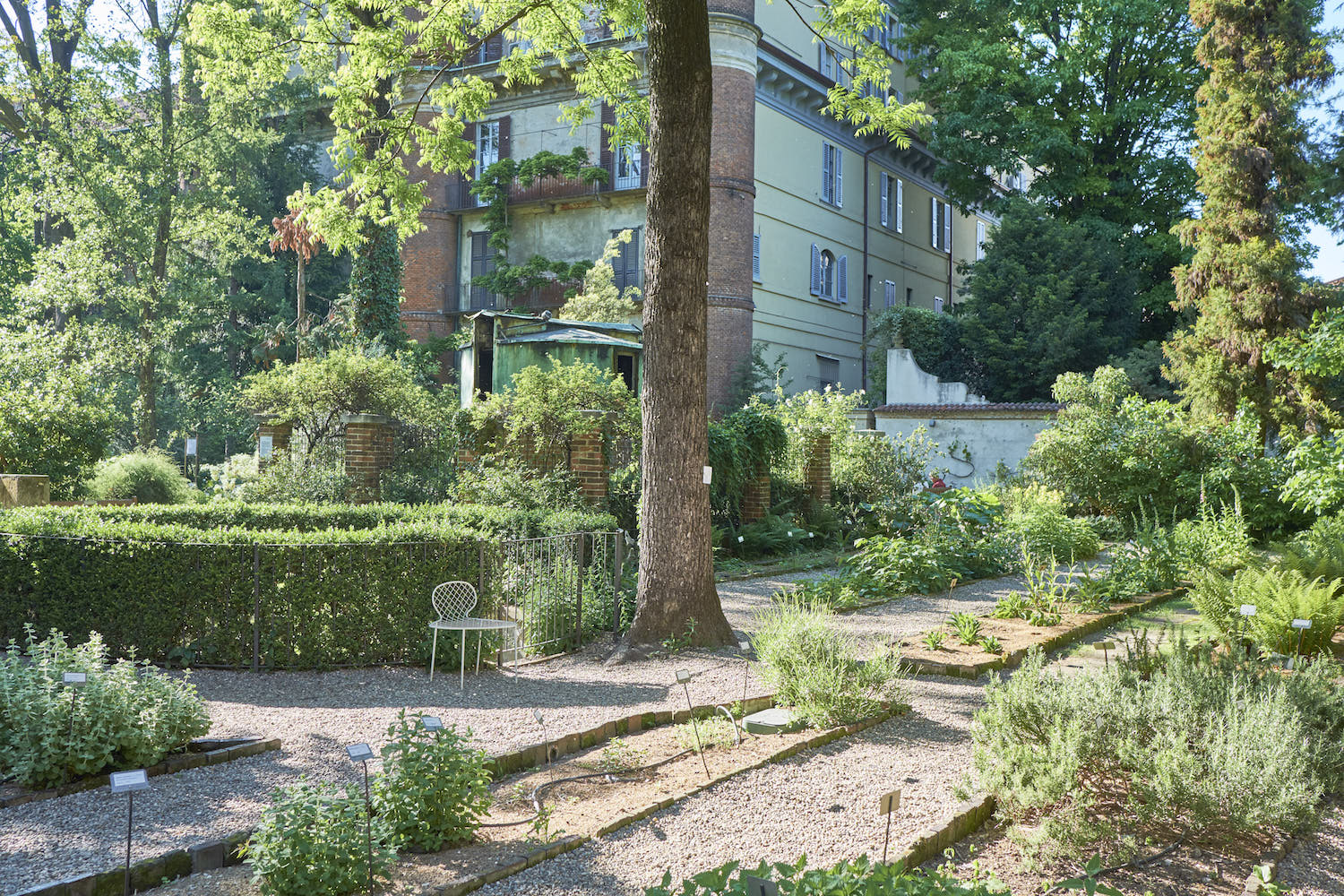 Walk 15 minutes and you'll find Gelsomina, a pastry shop, restaurant and go-to brunch spot during the weekend. Their dishes belong to the traditional Southern-Italy cuisine, which is basically Heaven on Earth. It's Francesca Mapelli, head of Vice Fashion and Luxury Group Italy and former collaborator of The Blonde Salad, that reminds me of how good the food offering of Gelsomina is: "You need to book a table the day before if you want to have a brunch there," she advises. "You know, everyone wants to eat there right now, it's the most hyped place for business lunches and casual meetings, but honestly I love hanging out at Gelsomina because the desserts are terrific!
While Spazio Maiocchi is deeply connected to the art industry, the brand new NFQ has a direct connection with fashion. Founded at the beginning of 2019 by Fabio Quaranta, a well known and respected Italian designer, together with Nero Editions, this constantly changing space recently hosted the first Italian edition of 8-Ball and is quickly being established as one of the pivotal points of the Scalo Porta Romana, a blooming district in the southern part of Milan. "This is not a space where you can only see or admire things," Fabio tells me, his own fashion atelier just behind the corner. "At NFQ you can do things, experience them and make new connections."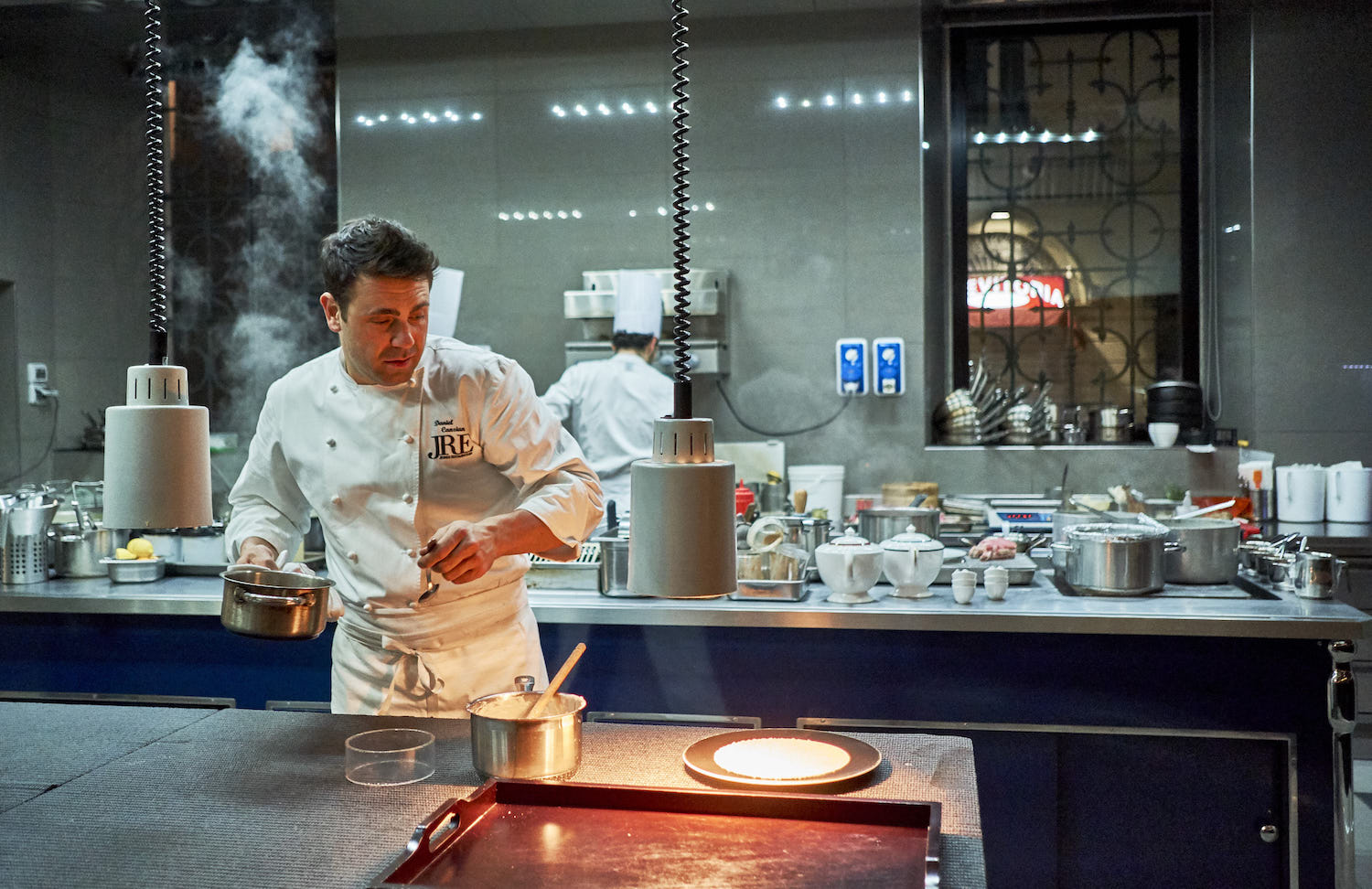 Since we're talking about Milano Sud, as the locals fondly refer to this area, it's worth mentioning also Bar Luce, the Wes Anderson designed café located in the Fondazione Prada, a 20 square metre space. The perfect place to stretch your legs after hours spent admiring contemporary artworks and impressive architectures by Miuccia Prada and Patrizio Bertelli. Even fashion journalist Carla Sozzani once famously said that "with a gorgeous contemporary collection and an amazing cinema space, it's reason enough to visit Milan." We can all agree on this, don't we?

Around 6pm in Italy it is time for the aperitivo, and I'd highly recommend to enjoy this special moment at Verso Libri, a bookshop opened in 2015 by a group of friends who had been part of the literary Milanese landscape for years, if not decades. More often than not, if you pop in Verso Libri around sunset, you are likely to find some book conferences, cultural talks or other literary-related events taking place on its first floor. Just take a seat and sip your Spritz Campari leisurely, given that this bookshop stays open until 9pm.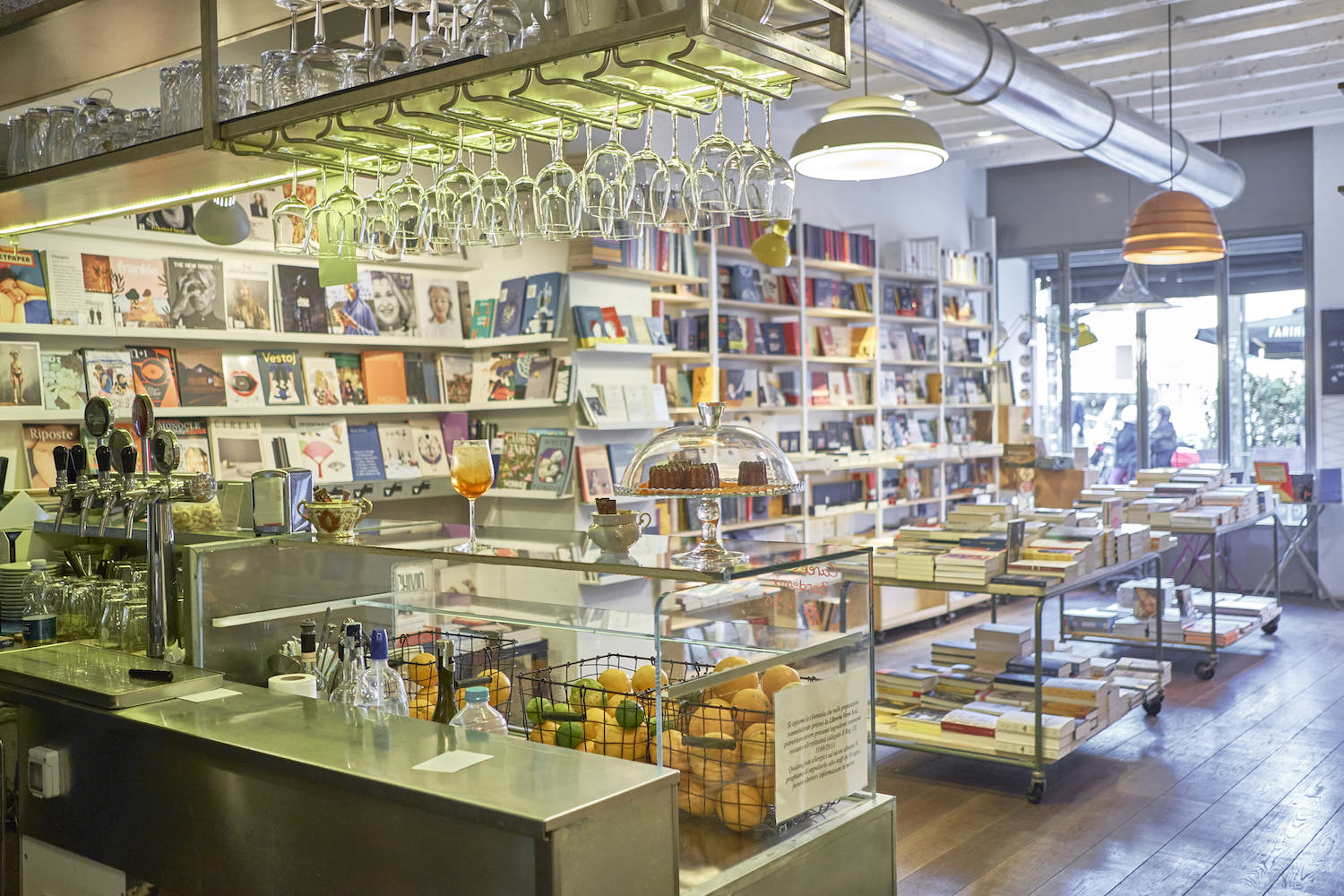 For dinner, avoid tourist traps and look for new restaurants that reflect Milan's new approach to the food and beverage industry. "Italy cuisine has so much more to offer than traditional dishes," explains Roberta Abate, Editor-in-Chief of Munchies Italia. "Tourists often have the feeling that they have to eat in a specific pizzeria or try cotoletta in an historical bistrot, but new businesses are showing us that we can reinterpret tradition without destroying it." So, instead of having a risotto in a typical trattoria, what about trying something new at Daniel's, in the Brera district? Daniel Canzian, former head chef of Gualtiero Marchesi, opened this restaurant back in 2016 in order to give a new take to the Italian culinary tradition. Of course, he managed it. Highlights: every dish is prepared exclusively with homegrown products, bought by Daniel at the local street market and produced by Lombard farmers.
So, the night is over and you're ready to start your first full day in Milan. My advice is to have a proper colazione, AKA breakfast, but in an unusual place: Radio Raheem, an online radio whose recording studio is in a bar window located on the Naviglio, a canal that nicely flows in the southern part of the city. Every cool international DJ in town has played at Radio Raheem, as well as emerging Italian musicians you've never heard of before. You can watch them perform while sipping a cappuccino and sunbathing in its dehor. A Croissant is also mandatory, because you'll need the energy to explore and walk around Milan all day long.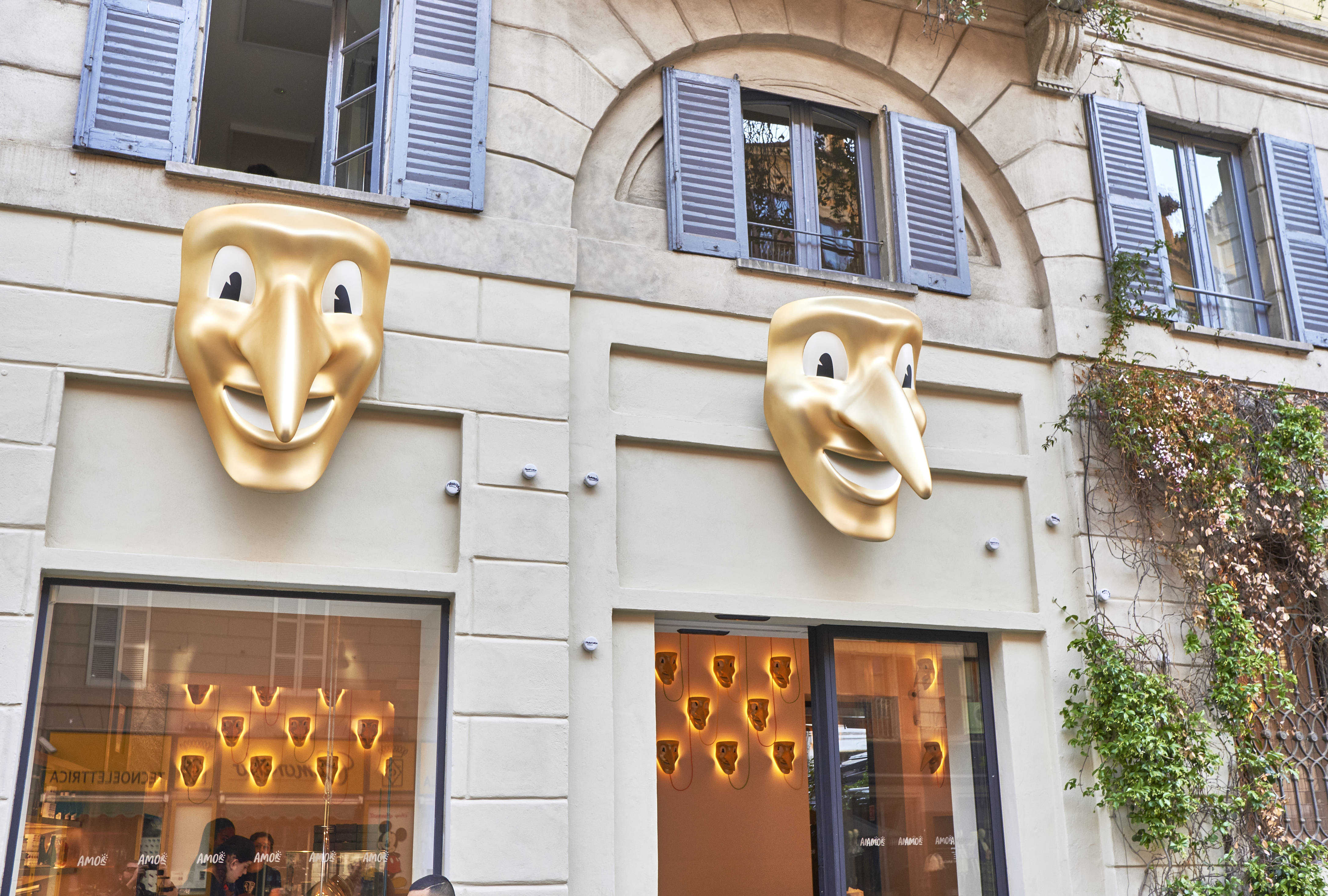 The next stop in your stroll should be Brera's Botanical Garden, a true hidden gem in the heart of Brera's district (yes, Brera again, but it's one of the best neighbourhoods in Milan, trust me). The Botanical Garden is located inside the Pinacoteca di Brera, and is like an oasis where you can relax and rest after hours spent inside the renowned museum. Moreover, it's a great Instagram opportunity, with flowers blossoming and birds flying in the background.
Hungry for lunch? Go to Corso Como 10. You probably already know this address because of the art gallery and concept store founded by Carla Sozzani, but the building now also hosts a brand new pizzeria called Amor. Run by the fine-dining Italian gurus, the Alajmo brothers, it offers contemporary pizzas, all steam-cooked in various gourmet versions perfected by Michelin-starred chef Massimiliano Alajmo. The interiors have been designed by Philip Stark, and you can't miss the place thanks to the gold masks that hang on Amor's facade. But there's more: after browsing rare magazines and publications in Galleria Sozzani's bookshop, look for a small staircase at the entrance, which will led you on Corso Como 10 rooftop. No fancy drinks or elaborates dishes here, though: just a quiet, peaceful corner to admire "La Vecchia Milano", The Old Milan, from its heart.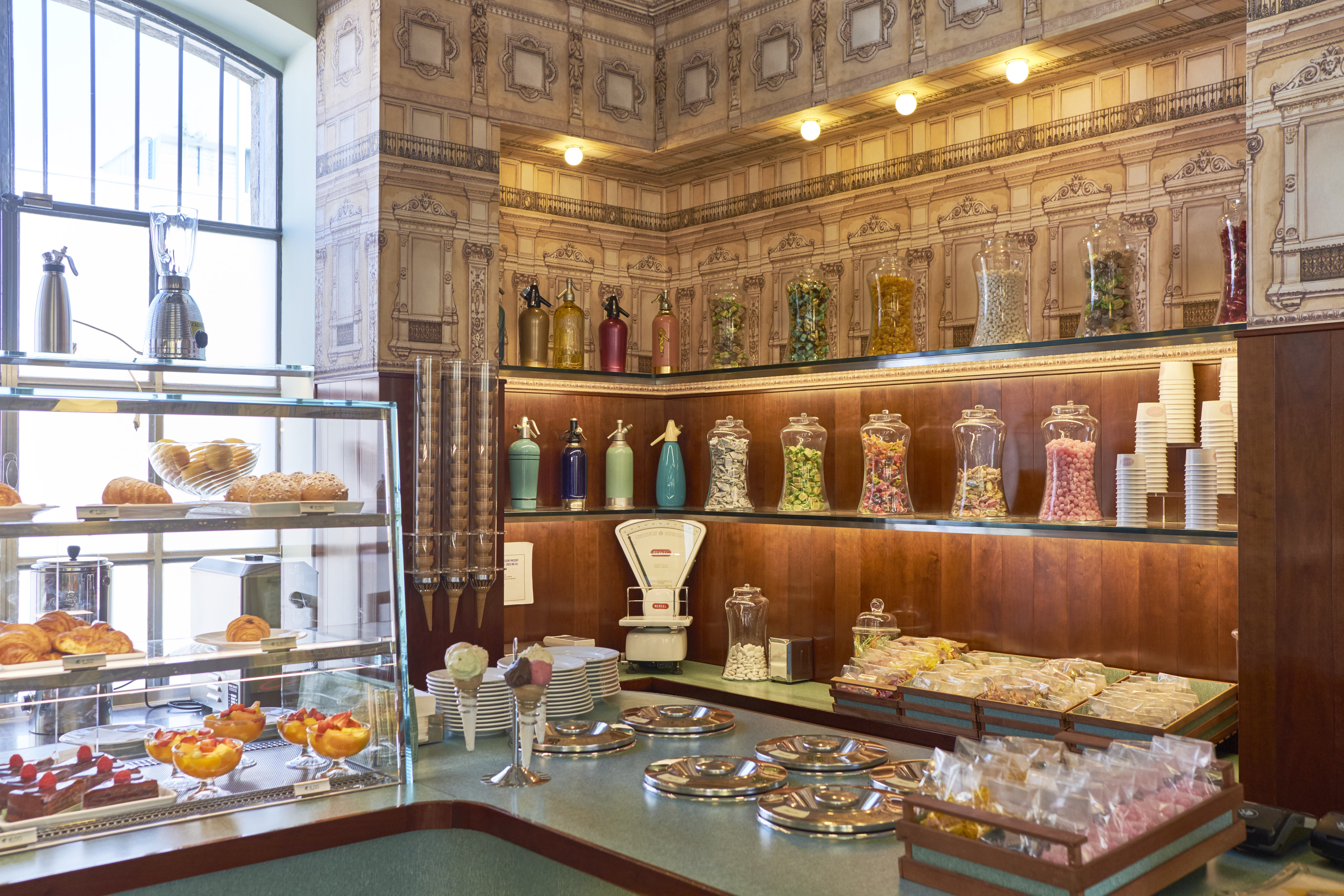 If you're looking for other options for lunch, have a look to Gastronomia Yamamoto, a Japanese deli in the heart of Milan, 500 meters away from the Duomo but hidden between the narrow alleys of the historical centre. It often hosts block parties and cultural events, and is known for its 'Japanese Granny' cuisine style, i.e. no sushi, but lots of delicious soups and entrees. Also Potafiori brings you to experience something more than just a meal. It's hard to describe what Potafiori is, but think of a high-end florist with flowers and greenery occupying every corner, mixed with great food and excellent service. Even gallerist Nina Yashar has listed this place in her to-do list in Milan.
Even if Milan nightlife is pretty exciting and diverse nowadays, something I've come to love lately is BUKA, an itinerating open air club that takes place once every two week in old farms on the outskirts of Milan. Open from 2pm to 12am, these events are a nice way to spend your afternoon dancing, listening to excellent music (international DJs from the Middle East are always present) and seeing something different from a dark, sweaty nightclub. My only advice: bring sunscreen protection with you, otherwise you could get sunburnt without even realising.
If you're in need of a further cultural experience, go to the Nina Vinchi Cloister inside the Piccolo Teatro Grassi, a true Milanese institution: founded in 1947, it's the first Italian public theatre. Nowadays it attracts a young, dynamic audience thanks to its shows. For instance, the young talents from Teatro alla Scala Ballet School perform on its stage. Inside the Theatre there is a wonderful Cloister, recently restored and transformed into a café that truly depicts Milan's essence.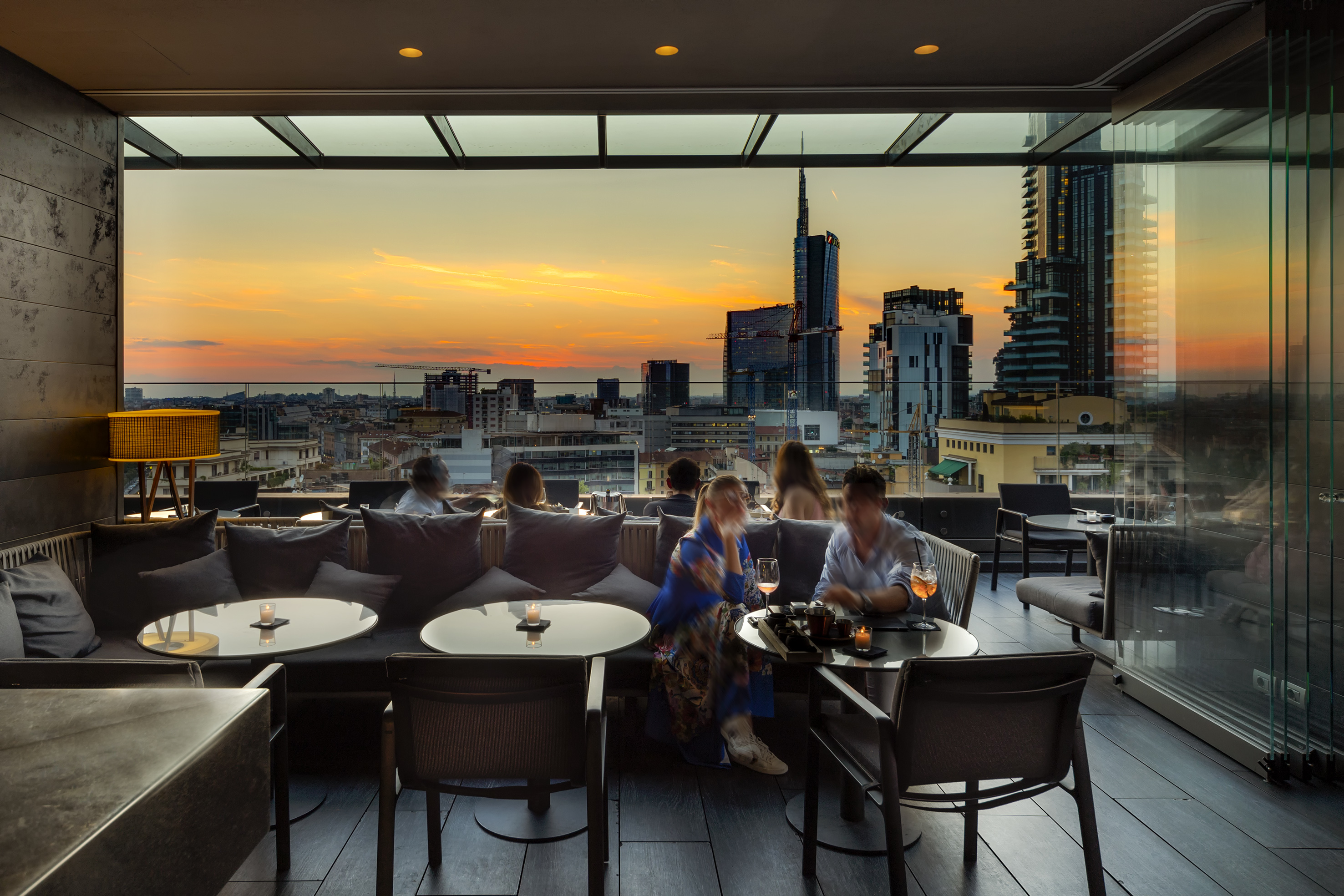 Sunset is approaching by now and there is only one place where you should spend the so called "golden hour": the Radio ME Milan Rooftop bar, where you can have unconventional drinks and a revisited, international aperitivo. But I have to say this: just go with the Italian flow and sip a Negroni while admiring the Porta Nuova skyline, a dynamic and flourishing district in which history and future blend together in uncommon, yet extremely exciting, ways. Here, you can admire a 500 hundred years-old church right in front of a newborn skyscraper and the view will leave you speechless. Also your Instagram will thank you for this visit, because the Radio Rooftop is the-place-to-be for getting the perfect picture of your well deserved Italian holiday. So get ready for exceptional drinks, tapas, carefully-selected dishes and a stunning view of Milan's different sides.
Because this is Milan today: a dynamic city that looks impatiently at the future and puts all its effort into creating new cultural spaces. Whether you're looking for culinary experiences, art shows or literary events, be ready for pluralism and experimentation. After all, there's a reason why it's the best Italian city to live in, according to Il Sole 24 Ore. And to me, of course.
Find out more at #MEMilan