Where Chefs Eat | The Insider's Guide to San Francisco
We've teamed up with Phaidon to bring you five hidden gems from San Francisco, as recommended by some of the world's best chefs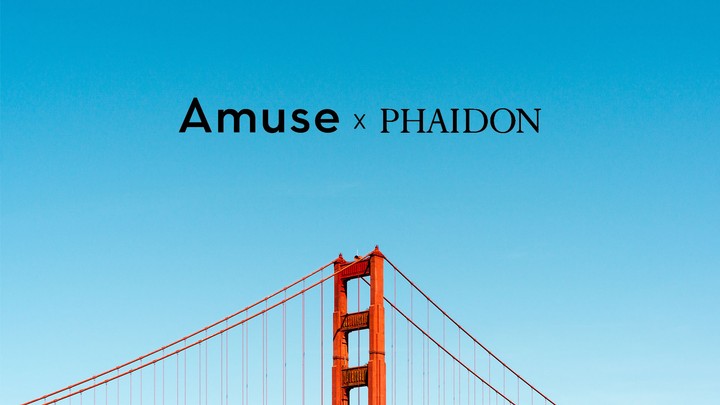 Photo via Unsplash
For this series, we've collaborated with leading food & design publisher Phaidon to give you guides to the coolest spots to eat in major cities around the world - as advised by some of the best chefs on the planet.
Flush with money, creativity, and youth, San Francisco has - for a century - been a beacon of vibrancy on America's West Coast, and as such, the perfect city for a thriving restaurant scene. Opening its arms to bright ideas like few other places, Frisco's liberality and diversity makes for a space where hundreds of cuisines can blossom.
A walk around any of its winding, enchanting boulevards will yield all manner of possibilities. If you want authentic Mexican, they have you covered. If you want fresh, light Hawaiian, they have it in spades. If you want daring, intricate fine-dining fare, they have that locked down. Breakfast, lunch, or dinner; morning, noon, or night; something delicious is only ever around the corner.
"Every detail of the meal is soulful and elegant. Truly special"
Leading you around San Francisco this week are Carlo Lamagna, Aaron Adams, Kristen D. Murray, Hiro Sone, and Evan & Sarah Rich. Lamagna is the self-styled 'Twisted Filipino' reinventing his nation's style in Portland, Oregon; Adams is another Portland innovator, pushing the capabilities of vegan food to new limits in his restaurant, Farm Spirit.
Murray is the pastry whiz artfully eliding French and Norwegian baking at her 'Pastry Luncheonette', MÅURICE; Sone is a veteran of Wolfgang Puck's iconic Hollywood hangout, Spago. Evan & Sarah Rich are the husband-and-wife pairing behind San Fran's Rich Table, their produce-centric Michelin-starred establishment. Between all six of them is a wealth of experience and knowledge about what makes a good meal, and why: their choices should curate you the perfect dining trip around the Golden City itself.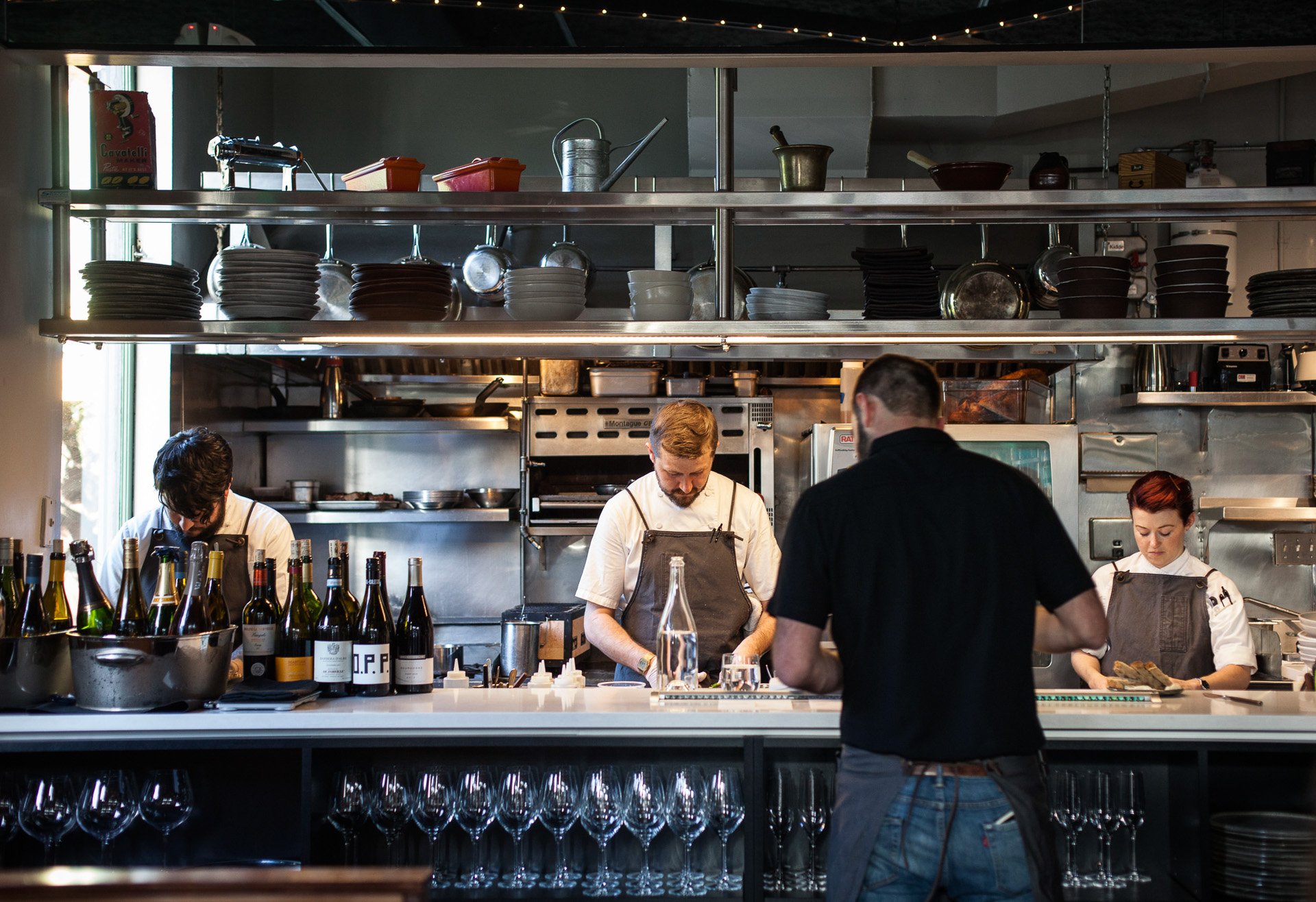 'Aina
Recommended by: Carlo Lamagna
"Takes an elevated approach to Hawaiian food in a beautifully designed restaurant." - Carlo Lamagna
Aina, like the Brazilian word saudade, is hard to translate. It is Hawaiian for "land", but that's just the beginning. Aina is a connection with the land and a trust in its munificence, and is an integral cultural trait for Hawaiians. It's also the name of this small Dogpatch restaurant opened by Big Island-born chef Jordan Keao in 2016. Keao was lured to Northern California by the siren song of the tech sector (he was previously a chef at Google and Airbnb), and found there the farms and purveyors that would lend their products to a menu that includes Portuguese, Japanese, and American influences. There are spam bao, shoyu-cured short rib, and French toast made from bread flown in from Punalu'u Bakery; perhaps one reason brunch lines (queues) last two hours.
Aster
Recommended by: Aaron Adams
"The food was top-notch, and ridiculously good value, especially for San Francisco. One of the best all-round dining experiences in a long time." - Aaron Adams
Since opening in 2015, Aster has become a go-to in the San Francisco dining scene for thoughtful and inventive northern California cooking. Chef Brett Cooper draws inspiration from Japanese cuisine, and in deeper ways than most - he even air-preserves local persimmon in-house (the kitchen does most of its own fermenting, using traditional messages). In a wood-dominated dining room with a view to the open kitchen, diners order à la carte or opt for the four-course tasting menu. Most ingredients are sourced from small farms that have relationships with the restaurant. True to the moment, the drinks list features lively, natural wines, many by the glass.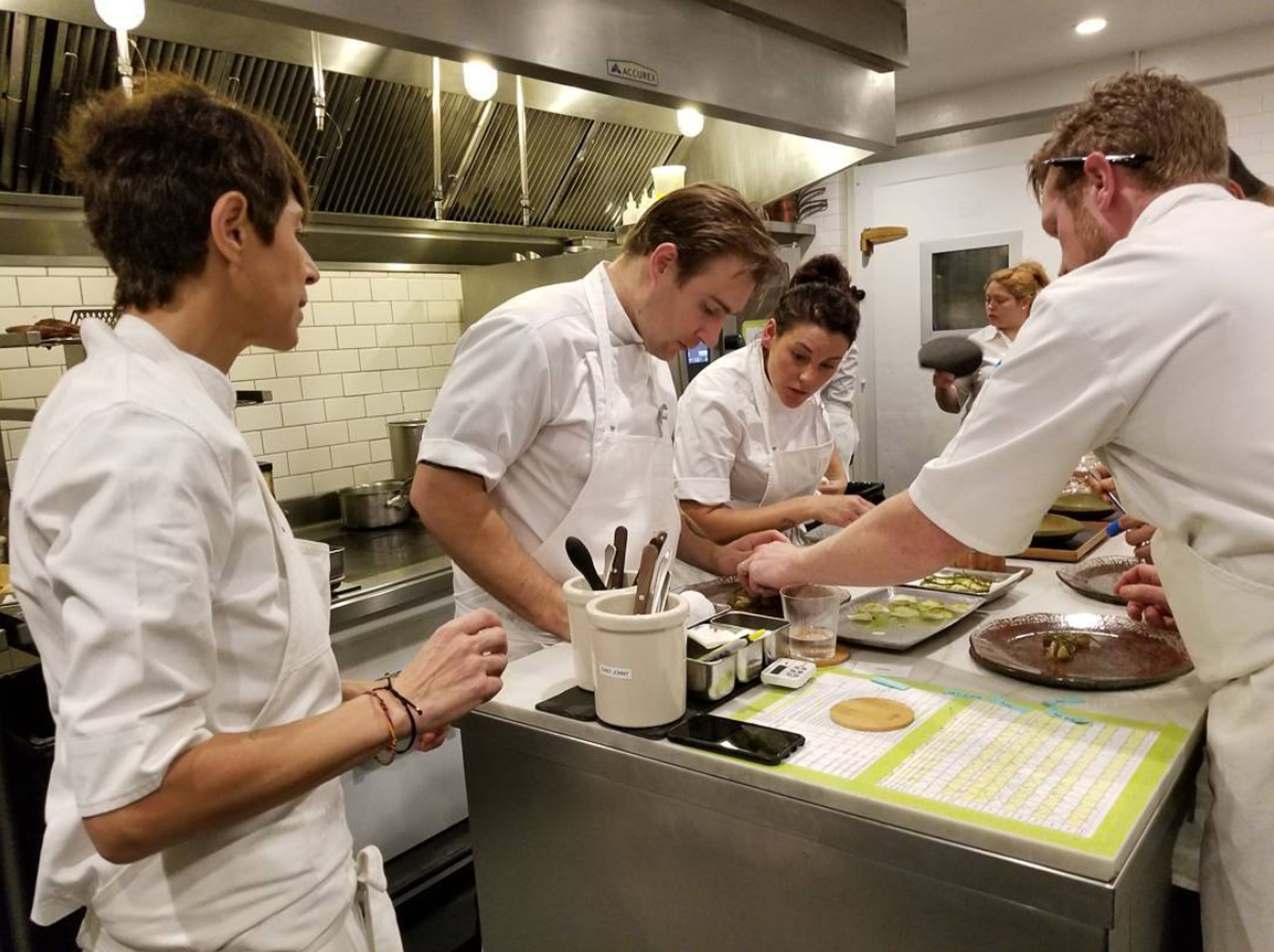 Atelier Crenn
Recommended by: Aaron Adams, Kristen D. Murray
"It is like going to the opera or the theater - yet feeling like you are held close by the beautiful and spectacular production. Poetry. Every detail is soulful and elegant. Truly special." - Kristen D. Murray
French chef Dominique Crenn is a striking figure. San Pellegrino deemed her the World's Best Female Chef in 2016, and she was the first woman in the US to be awarded two Michelin stars, for her restaurant Atelier Crenn, in 2012. Her food is revered, and her dishes draw deeply on poignant memories, nature, and her childhood in Versailles. Each dish on the highly innovative multi-course tasting menu has a story to tell, and is presented as a line from a poem - "Where the broad ocean leans against a Spanish land", for example, is a rather unique take on surf 'n' turf.
Liholiho Yacht Club
Recommended by: Evan & Sarah Rich
"Fun vibe, good cocktails, friendly service, and the food is delicious." - Evan & Sarah Rich
Hawaiian cuisine seems to be right on trend at the moment, but any notion that Oahu-native Ravi Kapur is simply riding the recent aloha wave should be cast aside at Liholiho Yacht Club, a graphic, modern restaurant that opened in 2015 in Nob Hill. Kapur's cooking, on cheerful display in the open kitchen, is as precise as it is playful, and is genuinely designed to share. A smart wine list and refreshing selection of sake and cocktails make refreshing accompaniments to a menu that speaks equally of family and reinvention. One snack, popcorn dressed with butter and togarashi (Japanese spice), is a call-back to Hurricane Popcorn, the Hawaiian childhood staple. The reference may tickle those in the know, but even those who aren't can see it's delicious.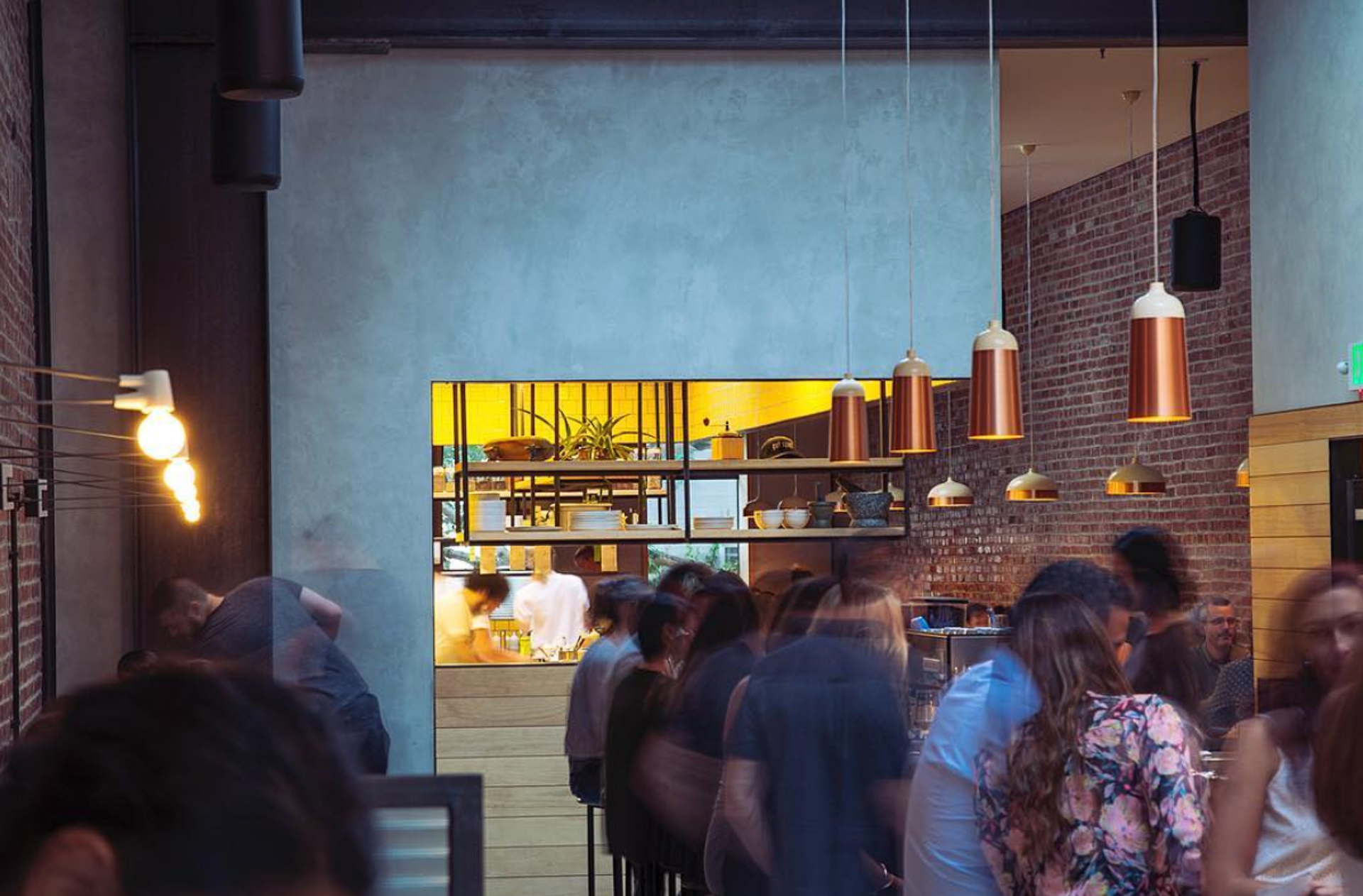 Boulevard Restaurant
Recommended by: Hiro Sone
Only a handful of restaurants are lucky enough to welcome guests into spaces as splendid as their cooking. Boulevard, which has called this Beaux Arts building home since 1993, is one of them. It's almost enough just to be in this vaulted space with views of Bay Bridge - but the food is equally as impressive. Chef Nancy Oakes is one of America's most daring. Meals are bold - luxury as satisfaction, not piousness - and flash their French pedigree while trumpeting top-quality ingredients.
Do It Yourself
'Where Chefs Eat: A Guide to Chefs' Favourite Restaurants' is available in bookstores and through Phaidon.