Turning Green | 'Dead Fish Can Power Our Fleet' Says Norwegian Cruise Line
Arctic cruise company announces unusual plan to convert ships to eco-friendly fuel
Courtesy of Hurtigruten
Scandinavia's love of fermenting seafood is well-documented, but now one Norwegian cruise line has taken it a stage further, announcing plans to use dead fish to power their fleet.

Hurtigruten, which specialises in expedition cruises to the Arctic and other polar destinations, is converting diesel-powered ships so they can run on a more environmentally-friendly combination of biogas (produced from decaying organic matter, like rotting fish) and batteries.
"By 2021 we will have retrofitted at least six ships [from a fleet of 17]," said Rune Thomas Ege, Hurtigruten's VP of communications. "In addition, we are building the world's first hybrid-powered cruise ships. We'll have at least three of those by 2021 so that means more than half our fleet will be powered by battery packs combined with LNG (liquid natural gas), or biogas."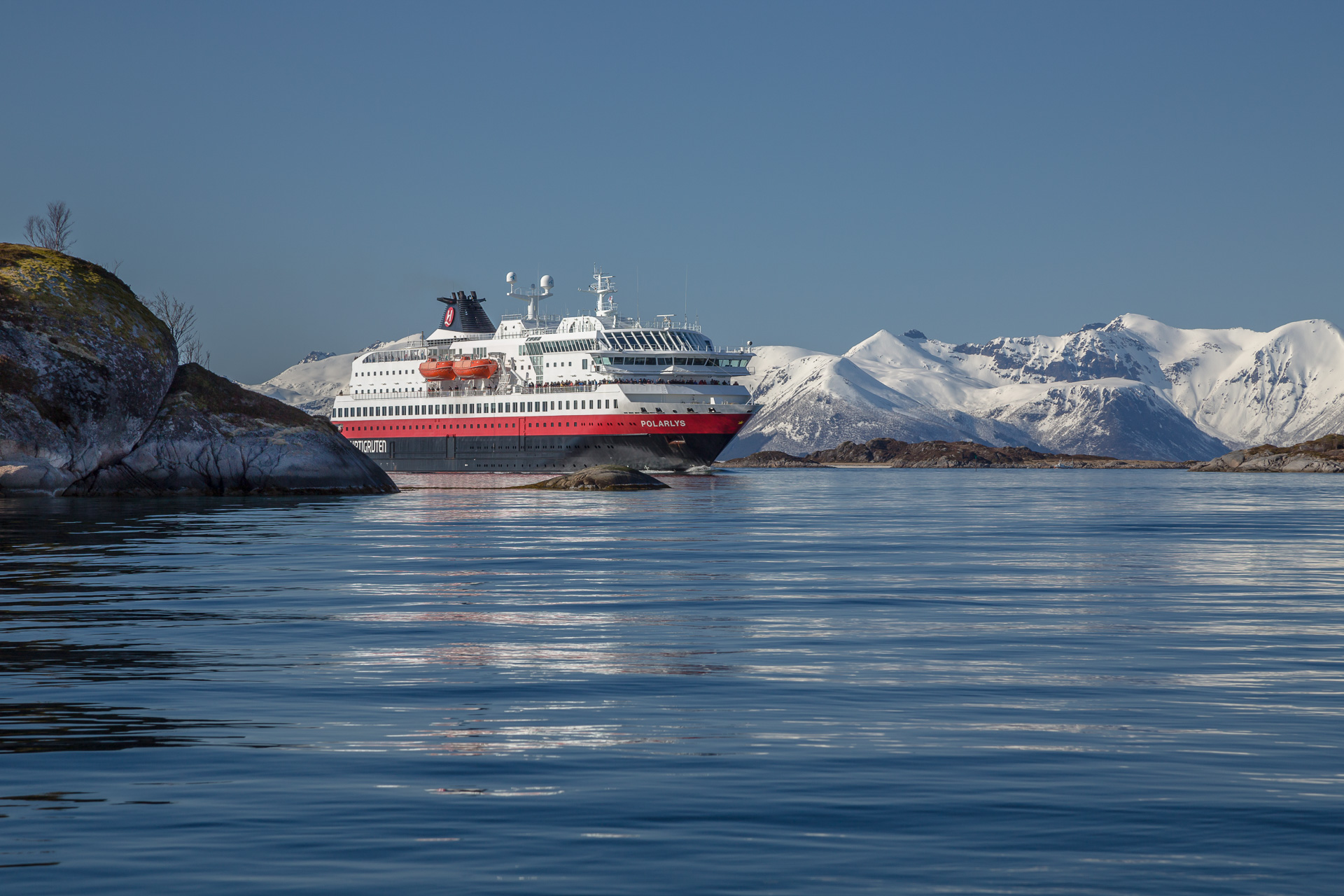 As for where the biogas comes from, Ege explains that "fish waste is one of the big sources of organic waste in Norway," and is used by the country's two biggest biogas producers. "I can't tell you yet that it's from this fishery or that fishery," he explains, as Hurtigruten are "still agreeing deals with providers". But if all goes according to plan in three years time, fish will not just be filling guests' plates, they'll be keeping the lights on too.
"We're not only the first cruise company to try this," Ege says, "we're really the first shipping company. There's been one test program with a Swedish tanker using biogas but that's basically it. We're the first to try and use biofuel on a larger scale - at a scale that's more than testing."
Switching the current fleet to eco-friendly fuel won't come cheap - to create "the world's greenest cruise line" the company is expecting to invest around US$850 million (£662 million) over the next few years. But the imperative was obvious to Hurtigruten's CEO, Daniel Skjeldam, and his staff.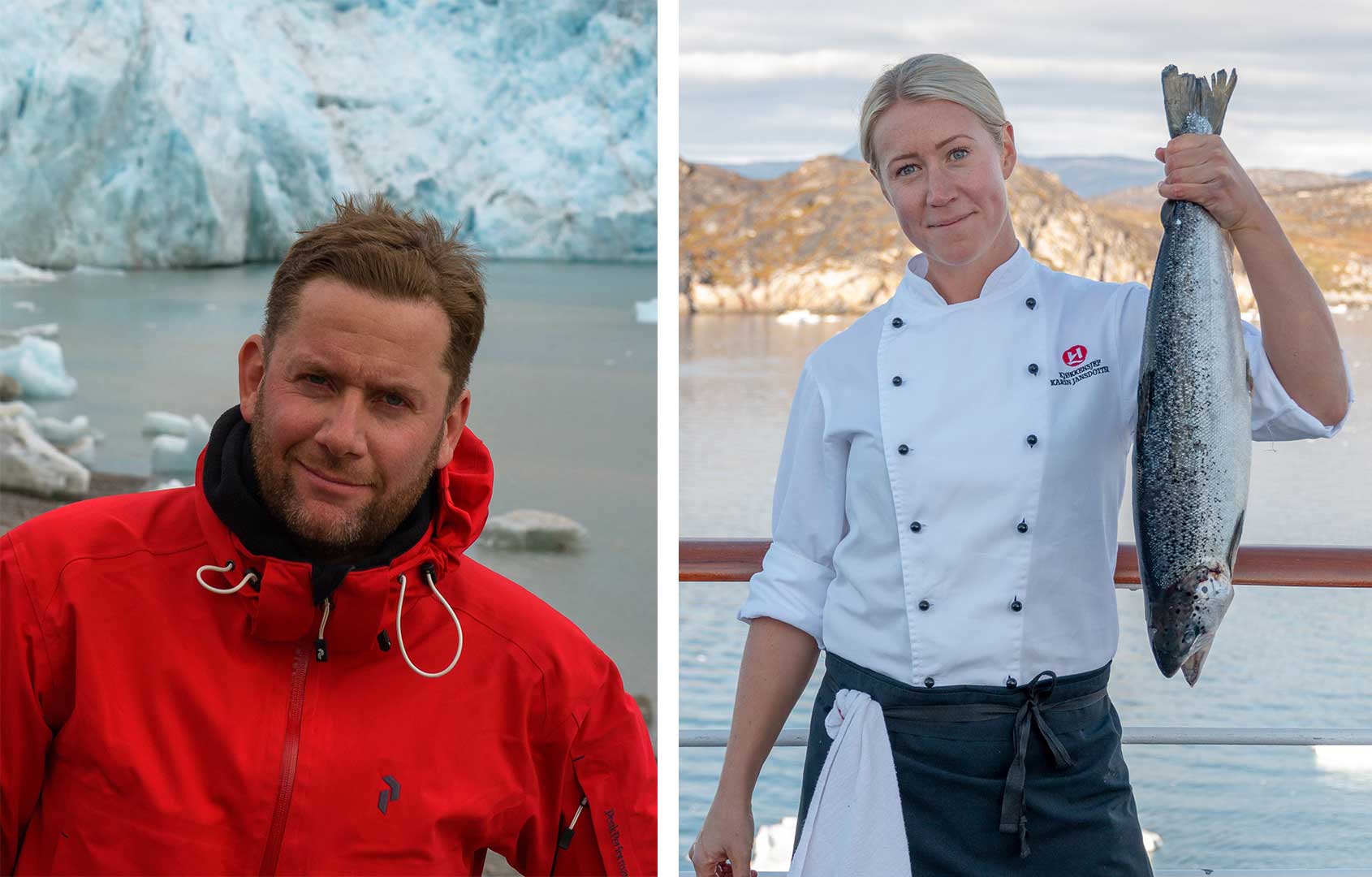 "A lot of sustainability initiatives come from our crews," explains Ege. "We started in 1893 and we've been operating in the Arctic for 125 years. So long before anybody was talking about it, our crews were seeing climate change as it happened. People who have been working with us for 30 years, they know exactly where the glacier was a year ago, or ten or 20 years ago, and they can see where it is now."

"Biogas is already used to power trucks and buses," says Skjeldam, and using it to "power ships with hundreds of people on board will be a huge step forward". The reduction in carbon emissions, says Ege, will be dramatic. "Just by switching from diesel engines to LNG, we cut the CO2 emissions by 25 percent. Then by introducing biogas we cut the emissions by more than 60 percent, and then you have batteries on top of that…"

"I can't tell you an exact figure, because it depends how much biogas we can get hold of. But it's going to be a lot. Our ultimate goal is to sail emission free, so it's a huge step towards that goal."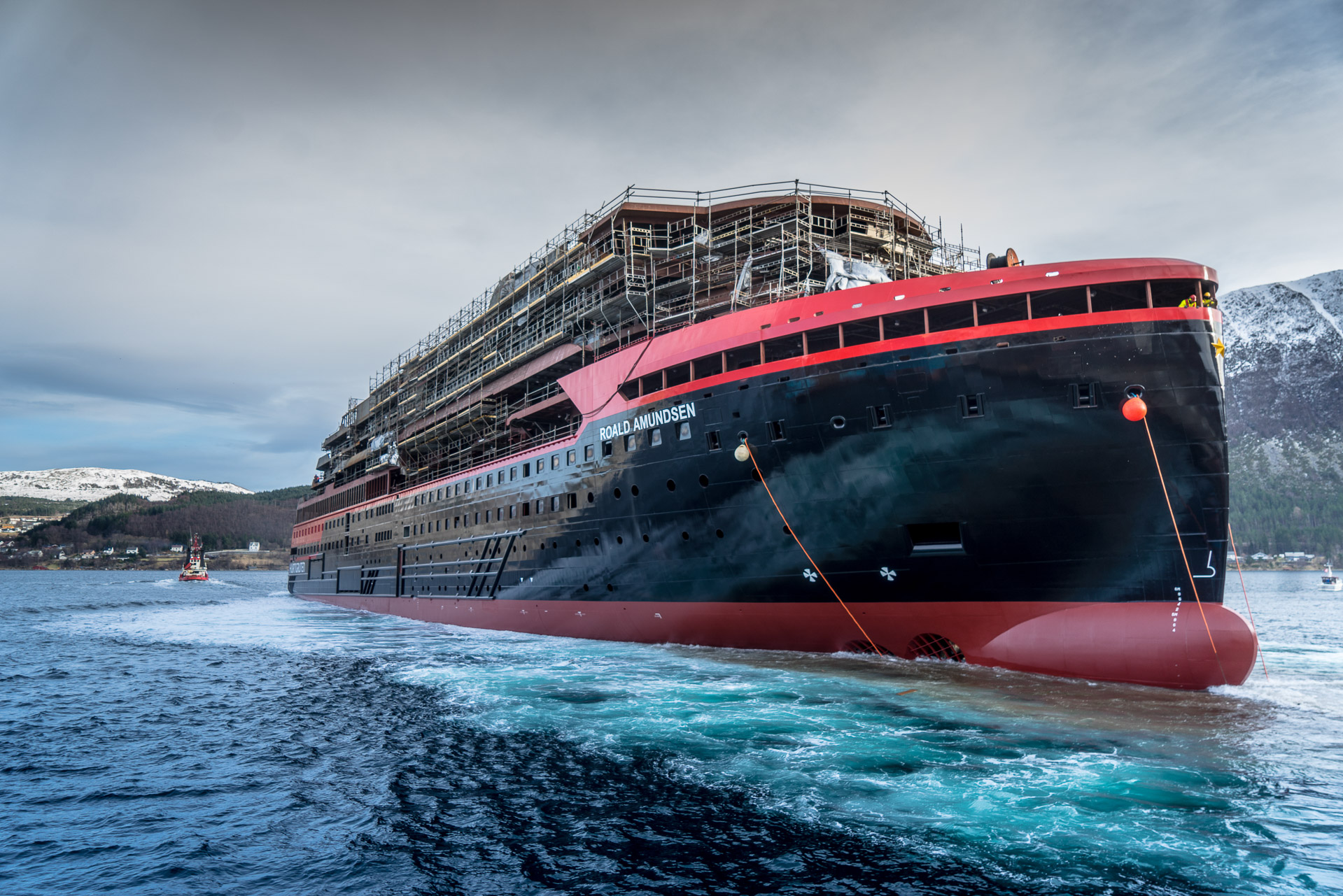 Given how many cruise companies depend on guests paying to see vulnerable arctic ecosystems, the stats around the industry make for pretty shocking reading. Research compiled by the environmental NGO Bellona and Hurtigruten reveals: "The daily emissions from one single mega cruise ship can be equivalent to one million cars," and "with over 300 cruise ships in the world," the industry has a sizeable carbon footprint.
And then there's the hot button issue of single-use plastics, which are arguably ruining pristine ocean environments faster than anything and yet are all too prevalent aboard cruise ships.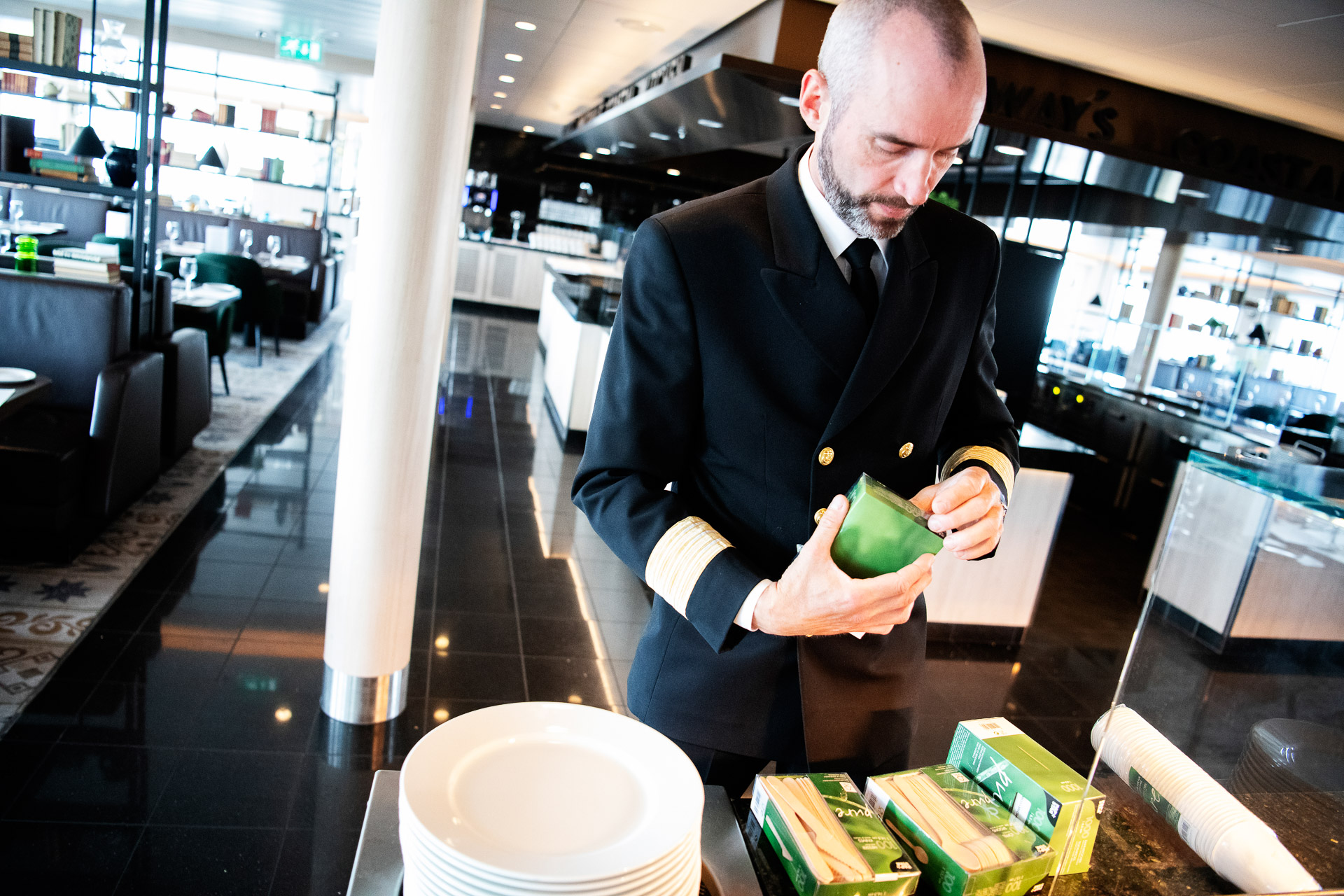 "This was also something that's really important to us," says Ege. "So we eliminated single use plastics on our ships this summer and now we're working with our suppliers so that whenever anyone delivers something to us it doesn't come wrapped in plastic. The alternatives are there, it's just a matter of cost".
Thankfully, while the industry at large may be part of the problem, environmental steps like these are proving popular with its clientele, according to Hurtigruten. "People are becoming more and more conscious of the footprint they leave," says Ege. "For example we do beach clean ups - last year we took all our ships to clean beaches on the same day, and we got some press attention from that."
"The next day we had people calling us from around the world asking when they could go and clean beaches with us."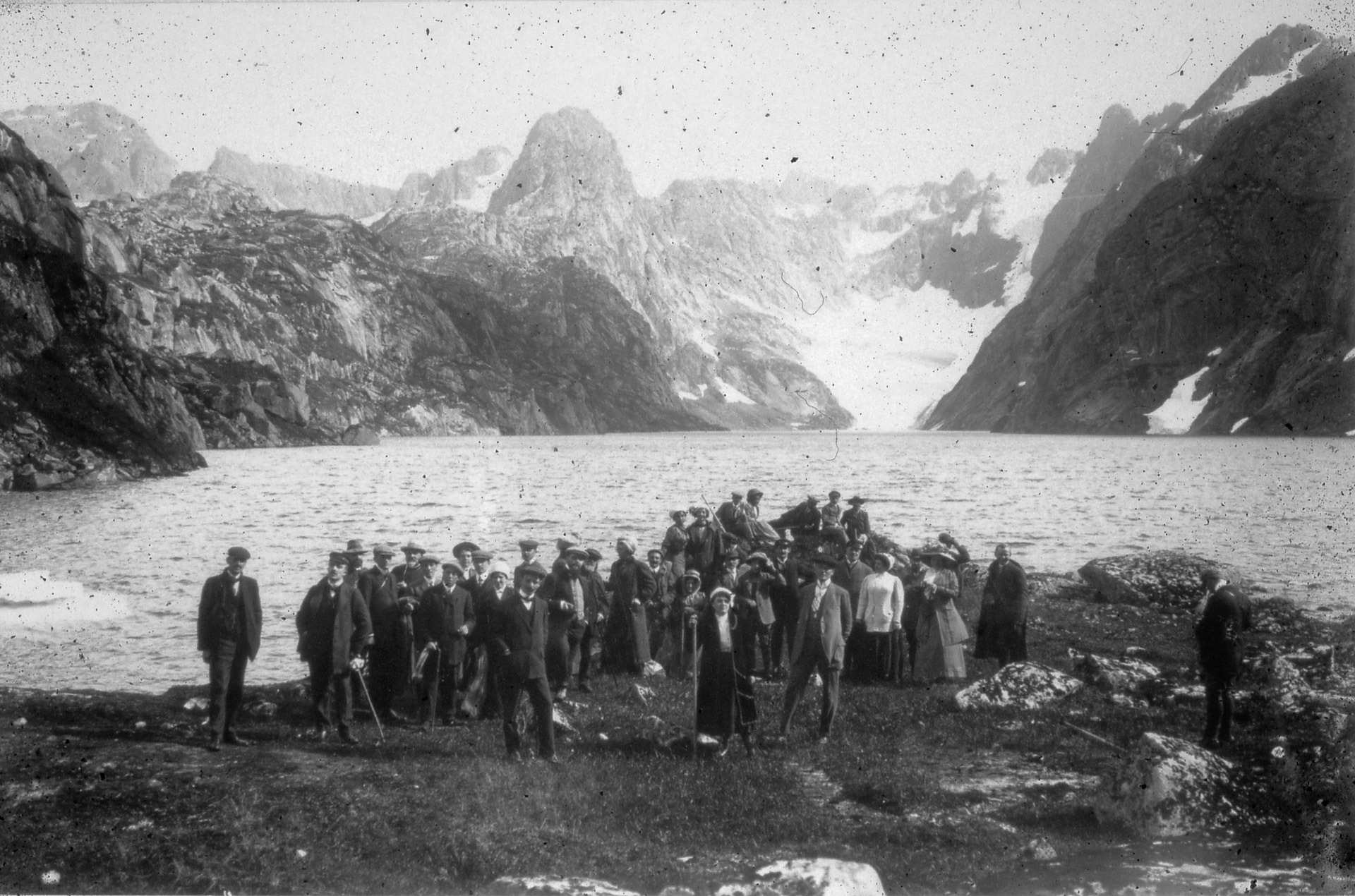 In any case, even if it costs more in the short term, Daniel Skjeldam and his team have their eyes fixed on the longer term future. "We hope our investments in green technology and innovation sets a new standard for the whole industry to follow," he says. After all, the environment that they depend on for their business depends on it. As Ege puts it: "It's really important for us to show our guests of tomorrow the same experiences as our guests of today."

And if that involves loading a few tons of noxious-smelling, dead fish gas on-board every time they leave port? Well, so be it.
Tagged: