DJs Are Turning to Yoga to Survive the Demands of the Job
Club culture is having a wellness moment.
There's really no life quite like that of the touring DJ. There's the back-breaking boredom of regular international travel and the late nights that bleed into early mornings. There's the ceaseless cavalcade of vaguely-familiar faces in rooms too loud to learn anybody's name. And then there are the temptations that underpin the whole thing; rivers of free alcohol and endless offers of bumps in backrooms from Bogata to Berlin.
If we take the birth of acid house and the arrival of rave culture in the UK in 1988 as year zero, club culture as we know it today is on the verge of celebrating its 30th birthday. With that in mind, perhaps it's no surprise that as the knees start to get weary, and the joints begin to ache for longer and longer after a heavy one, the scene's taking stock.
With the growing presence of yoga and healthy foods at festivals and consciously sober events like Morning Gloryville rising in popularity, it's fair to say club culture is having a wellness moment. Beyond the healing tents and holistic fads of the festival season, where you're more likely to find charcoal activated rainbow wraps than broiled burgers, there's a very real shift happening behind the scenes. DJs and musicians fatigued from the pitfalls of the industry are turning to new techniques to navigate the often perilous hedonism of a life spent in nightclubs.
Mumbai-based Sanaya Ardeshir produces and tours as Sandunes. She grew up around yoga, attending classes as a child with her sister, and remembers immediately taking to the physical side of the practice. But it wasn't until later, once she'd finished studying and had started to work, that she developed her theory under the guidance of a teacher who became something of a mentor. She has since developed a healthy self-practice of her own, no longer goes to classes and has almost completed her training as an instructor.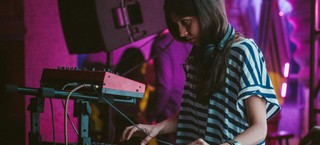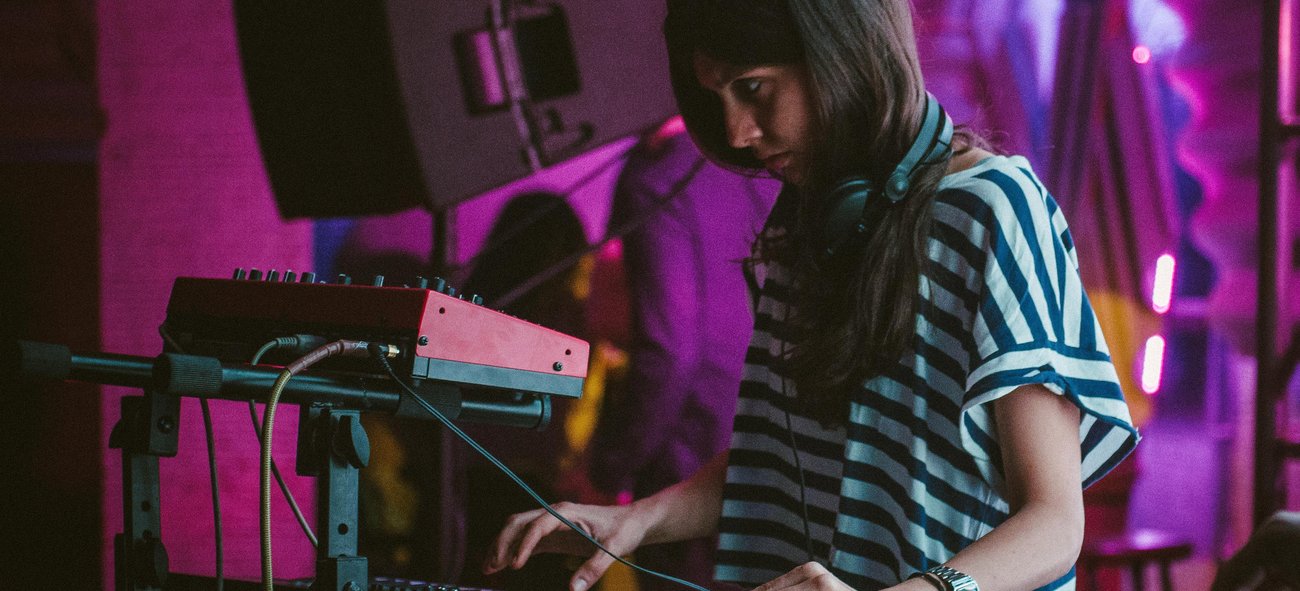 For her, yoga is essential to surviving as a touring DJ and musician. She carries a travel yoga mat with her everywhere she goes – "the size of a shawl" – and commits to a practice, in some form, every day. "I see the results on my state of mind, my ability to stay creative, to not buckle under the pressure of being on the road or dealing with clubs full of drunk people," she explains. "I can't not do the yoga. I can't do all of this, if I don't do that."
Ardeshir sets herself realistic goals. If she has a late night followed by an early morning she understands a full hours practice is unlikely, so instead she'll concentrate on breathing exercises and short meditations of no more than 15 minutes that can be carried out sitting down, as and when. She is also keen to stress the role a balanced diet plays in this, something that, as a vegetarian, can be difficult to sustain when travelling. "If I'm not ticking enough of those boxes then I won't really be in a position to do good gigs," she continues before laughing, "I've got to be flexible though. If I can't find anything to eat and Chipotle is the only option, then so be it."
Anthony Child, better known as Surgeon, a stalwart of the UK techno scene, came to yoga considerably later than Ardeshir. Ten years ago, some fifteen years into his career, he turned to Ashtanga yoga to resolve an emergent back problem. He describes himself as sceptical to begin with but was soon converted. "I felt a connection instantly, even after that first session."
He now practices six days a week for a full hour where possible, making time on tour even if it means throwing a towel down on the floor of a hotel bedroom. Since developing his practice Child says he has observed a change within himself. He's able to focus for longer, keep his temper in check, and navigate the temptations of clubland with greater ease. "After twenty years of DJing my relationship with alcohol was not in a good place," he adds, candidly. "Yoga helped me find the inner strength to change that."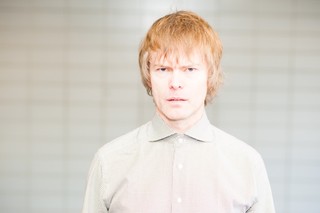 There's a serious edge to all of this. In 2016 a survey carried out by Help Musicians UK found that a staggering 70% of musicians had suffered from anxiety or depression. Clubland has been slow to acknowledge it, but the role hedonism combined with touring plays in contributing to these figures is undeniable. Through a handful of high-profile examples—dubstep pioneer Benga or Glaswegian producer Rustie, for instance—a conversation about the collateral damage that comes with life as a DJ has started. Yet as positive as starting the conversation is, it often brings us little closer to affecting real change.
Ben Turner has been working in the music industry since he was 16. Starting his career as a journalist at Melody Maker in the mid-1990s, he went on to found his own artist management company, alongside the International Music Summit (IMS) – an Ibiza-based electronic music conference in its 11th year. Following a health scare which forced him to rethink how his work was affecting his health, he's now launching Remedy State in Ibiza this summer, a brand new retreat designed to promote wellbeing in the music industry.
"There is a real desire and requirement for this conversation," he tells me over the phone. "The industry should be providing people who come into it, from the age of twenty plus, with the knowledge and the information they need to survive." The Remedy State weekend will give DJs and other industry professionals the chance to hear from ayurvedic doctors, nutritional therapists and other wellness professionals, equipping them with the tools they need to manage their professional lifestyles.
Maintaining balance in a nightlife context is no mean feat. Ardeshir, who seldom drinks, says she often finds the aggression of a dancefloor fueled by alcohol and chemicals jarring. Child too references an occasion when he returned from his annual two-month retreat in Maui to play Berghain and found the monstrous swell of dancers overwhelming. "It sort of looked like hell," he laughs. Yet despite the contradictions, they've both found ways to lead a life that celebrates electronic music without compromising their wellbeing. It is perhaps no coincidence that both of their most recent projects inspired by spiritual materials – Sandunes' Nola Daydream project draws on New Orleans voodoo, while Surgeon's upcoming album takes inspiration from the Tibetan Book of the Dead.
Practically speaking, Ardeshir maintains that the best path is the internal one – developing a practice, whether its yoga or running, that provides a routine. She hopes DJs can learn to worry less about social media and instead define their own basis for success. "If you're in a shitty place you're not going to end up doing good work," she adds. Child resonates with a similar sentiment, extolling the virtues of nourishing a life outside of the nightclub altogether. "My most important piece of advice would be learning to say no," he says, of young DJs caught in the cycle of constant bookings. "Which is very hard when you're in the centre of that hurricane."
Turner sees a broader shift at play, observing the shift towards wellness as a sign that the high-octane world of global clubbing is finally catching its breath."There are DJs who are in their fifties and sixties now, who love what they do but have got to find a new approach to late nights," he muses. "I suppose it's the coming of age of the DJ generation."