Wonton Abandon | China's Best Chef on What Sets Hong Kong Apart
In this week's 'My City on a Plate', we speak to Chan Yan-tak, the only Chinese chef to win three Michelin stars
In this series, we speak to some of the most talented, bold, and creative chefs on the planet about the cities they hold closest, and the sounds, smells, and flavours that characterise them.
Although Chan Yan-tak was the first Chinese chef to ever win the maximum three Michelin stars – an accolade that he's held since 2008, recognising the highest quality, creativity, and consistency – it hasn't always been easy. He was forced to drop out of school and start working in Hong Kong's kitchens aged 13 after his father died.
Yan-tak began his career in the 1960s at Dai Sam Yuen, a Cantonese restaurant in the city's red light district of Wan Chai, cleaning and prepping food, and sleeping at the on-site dorms. He could visit his family across the bay just once or twice per month. Only after seven years of that did he graduate to frying noodles and rice. In 1975, he stepped up to Fook Lam Moon, one of Hong Kong's most prestigious restaurants, and a decade later he was an executive chef at the Regent Hotel's Lai Ching Heen.
"Only after seven years of cleaning and prepping did he graduate to frying noodles and rice"
Nowadays, he's head chef of Lung King Heen at the Four Seasons, and has become renowned for his Cantonese seafood delicacies and exquisite dim sum. Highlights include his famous cha siu bao (baked barbecue pork buns), abalone sea snail puffs filled with diced chicken, and XO sauce made with Yunnan ham, dried scallops, & shrimps, as well as generous helpings of lemongrass & chilli. Amid the breathtaking views of Victoria Harbour, Yan-tak told us about life in a city he lives and breathes.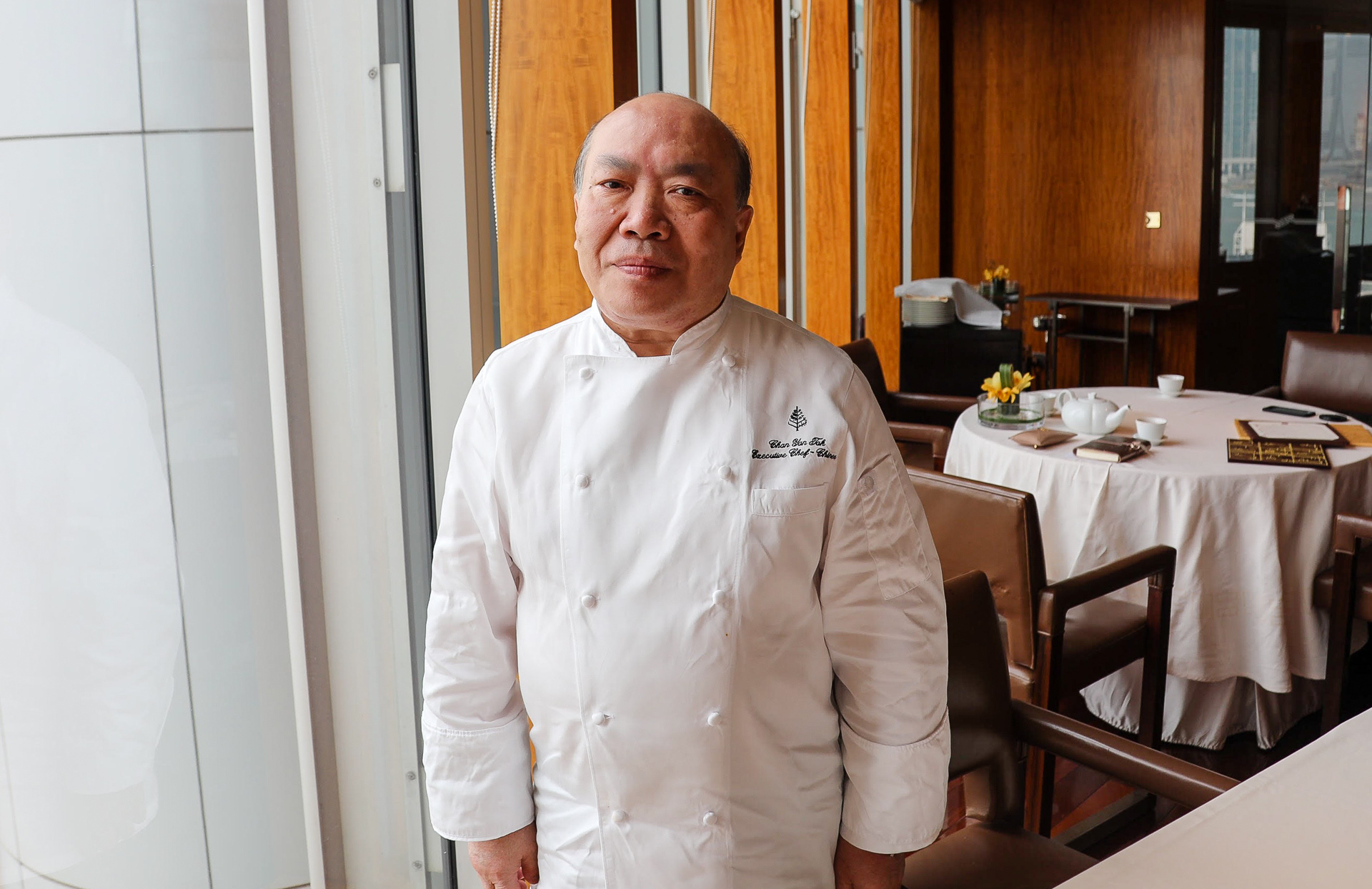 In Hong Kong, chefs don't get a formal culinary education. You work long days. When I was young it was very hot, small, and crowded. It was wet and slippery. Things are different now and people's expectations are a lot higher. You can ship anything from the around the world in two days – and we often need to, because we're an island. So we bring in pork from Kagoshima in Japan, and wagyu beef from Australia. But unlike most head chefs, I'm always in the kitchen. I don't like to travel, I like to be here.

There's a wet market in every district. They sell fresh meat, fish, and vegetables, and are always buzzing with energy – I love the scents and sounds of them. My favourites are close to the restaurant on Graham Street, and near to my home at Sham Shui Po. They are the best for things like choi sum, pak choi, and dried seafood. I know that I will always see the same faces and be served by the same people who've worked there for 20 or 30 years. I get inspiration from them. It makes me dream.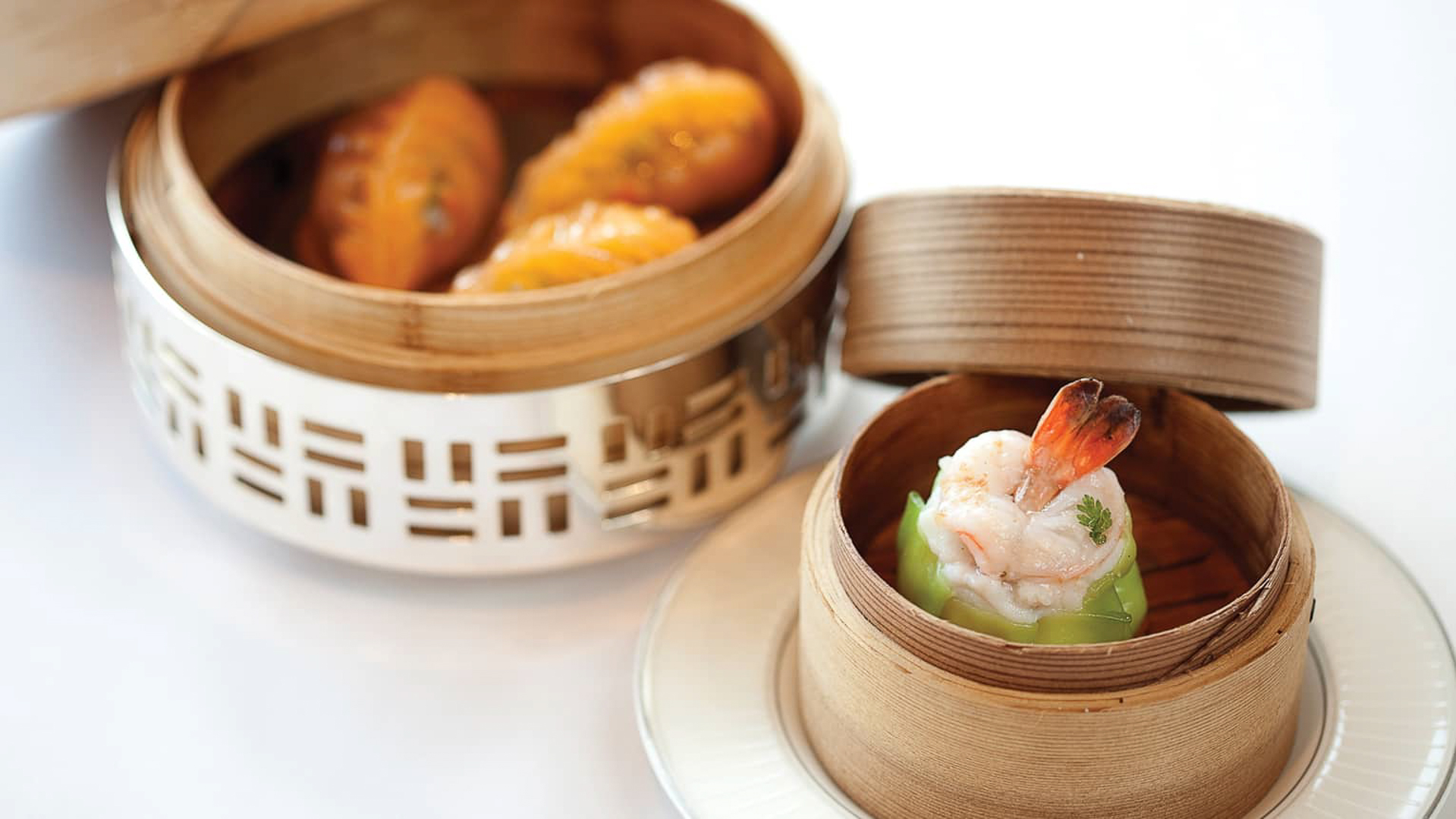 Eating with family is the best time. I was the eldest of five siblings, so I had to work to support my family. That's how I got into cooking – because I needed to earn money. But my parents would cook delicious, hearty food for me: steamed meat cake, pork ribs, stir-fried vegetables. We didn't have gas then, so they'd use a wood fire to cook everything. These days, I have a son and daughter and grandkids. I often make steamed fish and in the winter a bowl of thick, yellow chicken soup, which the skin melts in and warms you deeply.

Temperature is very important for me. Wok frying may look simple but it takes years of experience for a chef to know when it is at exactly the right temperature. Yī bái zhē sān choû, goes the old Chinese saying, which means "fair skin conceals a thousand flaws". It is usually applies to a girl – if you have fair skin, then it doesn't matter whether your eyes or nose are pretty because you are already on an elevated level of beauty. I apply this to food. If the food is at the right heat, the experience becomes elevated.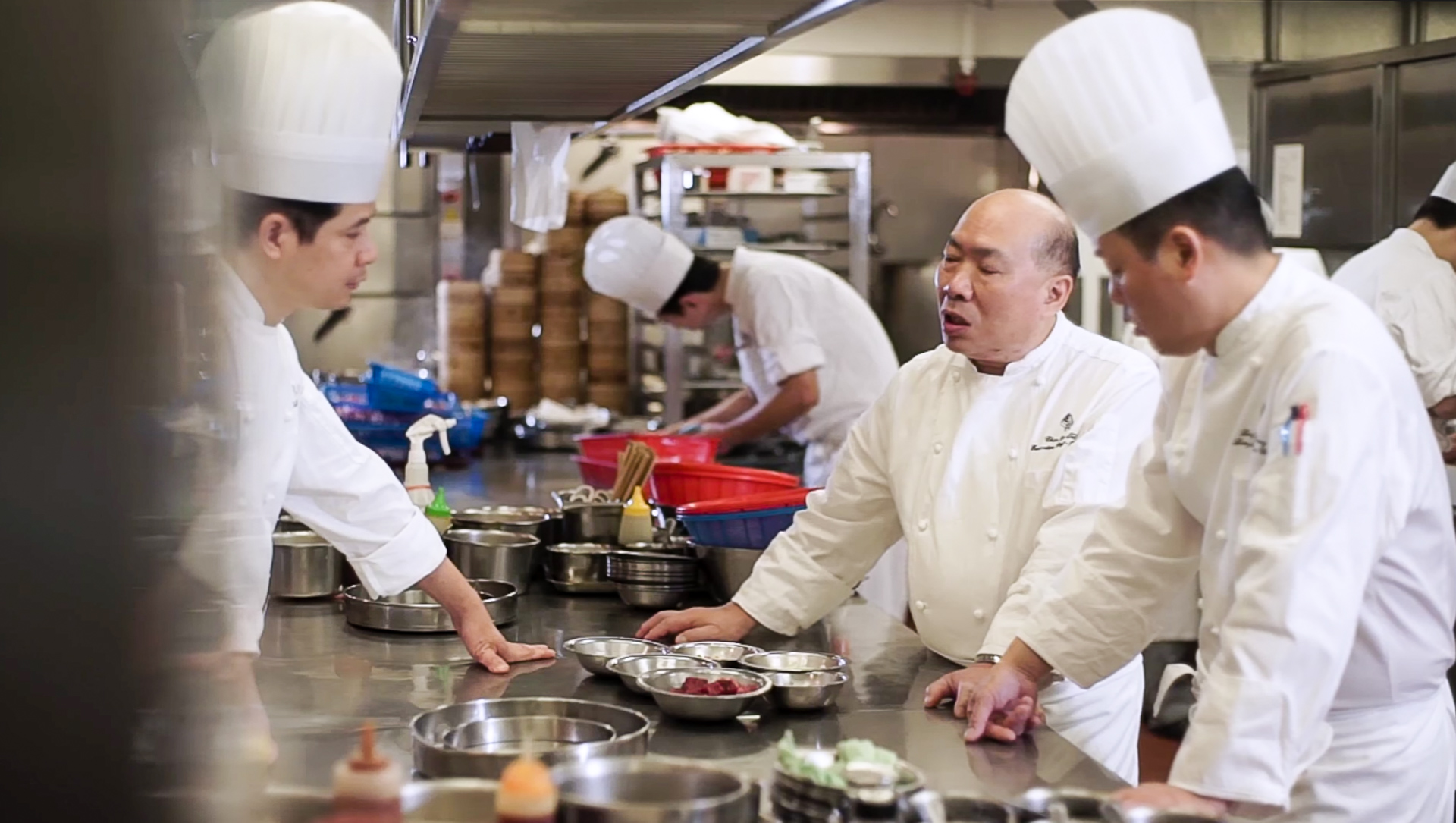 One thing that Hong Kong people miss when they go abroad is wonton noodles. There might be a Chinatown in some cities you visit, but it's not the same. The ingredients might seem simple, but cooking it the right way is essential. I do my own version of it. The noodles should be al dente and have bite, the shrimp should be fresh and crunchy, the soup broth must be clear and have the distinctive taste of flounder fish. Its subtle beauty reminds me of this city. That's my city on a plate.

Chan Yan-tak is the head chef of Lung King Heen, Hong Kong. Follow what they're up to through their website .
Peter Yeung is a roving freelance journalist. Keep up with him on Twitter .
For more chef's perspectives on the cities that inspire them, check out the rest of our My City on a Plate series.
The header photo, of Victoria Harbour, was taken by Colin Tsoi, and taken from Flickr.