Caught in a Trap | Finding Joy in Barcelona's Most Touristy Spots
All we're told nowadays is to avoid 'tourist traps' abroad, but are they really so bad?
It's not easy, going on holiday these days. We're told to "live like a local" and "get off the beaten track." But in a lot of places, if we're honest with ourselves, that's now pretty much impossible to do.
That doesn't mean that somewhere like Bali isn't still a nice place to go (even if the last corner of it was colonised by Australians sometime around the end of 1996). It just means that the best way to enjoy it is to suck up the fact that you're a tourist, not an adventurer, and appreciate it for what it is. After all, you never know – if you stop being snobby, you might stumble across some unexpected gems.
In Europe, the same could be said of Barcelona. Long before Woody Allen immortalised it as a place where troubled artists proposed ménages à trois to visiting tourists (which itself was long before Woody Allen finally became a pariah, precisely for that sort of creepy behaviour) Barca was the favourite destination for Americans visiting "Yurrrp". And it's long been a hotspot for sunburned Brits of all backgrounds.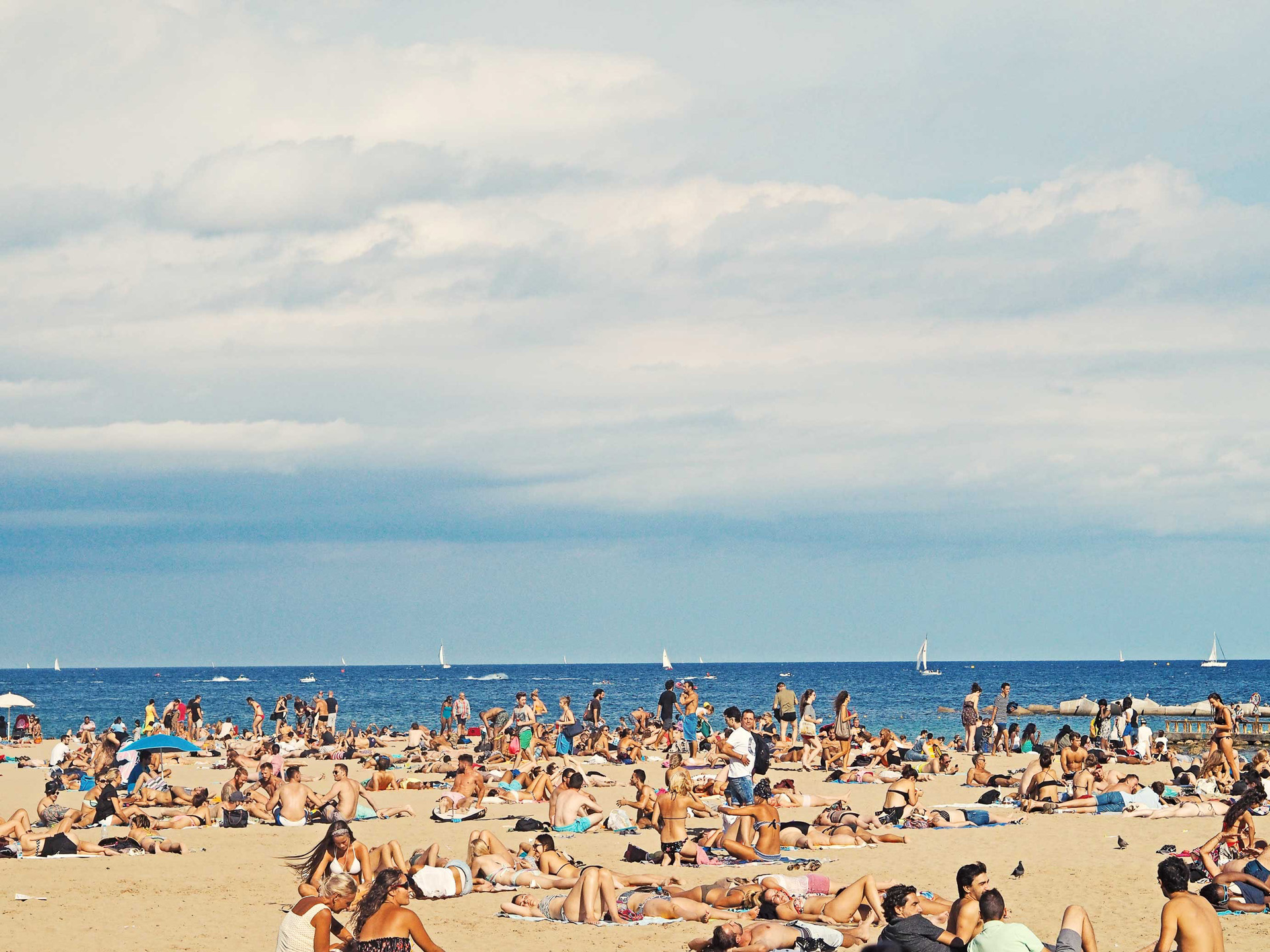 But none of that stops the Sagrada Família from being super-impressive, or the seafood tasting great. Which is why, on a recent trip, my travel companion and I decided to just roll with it. From finding restaurant advice on TripAdvisor, to sitting loud and proud on an open-air tour bus, here's what happened when we went in search of the most delightfully touristy experiences in Barcelona.
Sipping una caña on the roof terrace of the Museu d'Història de Catalunya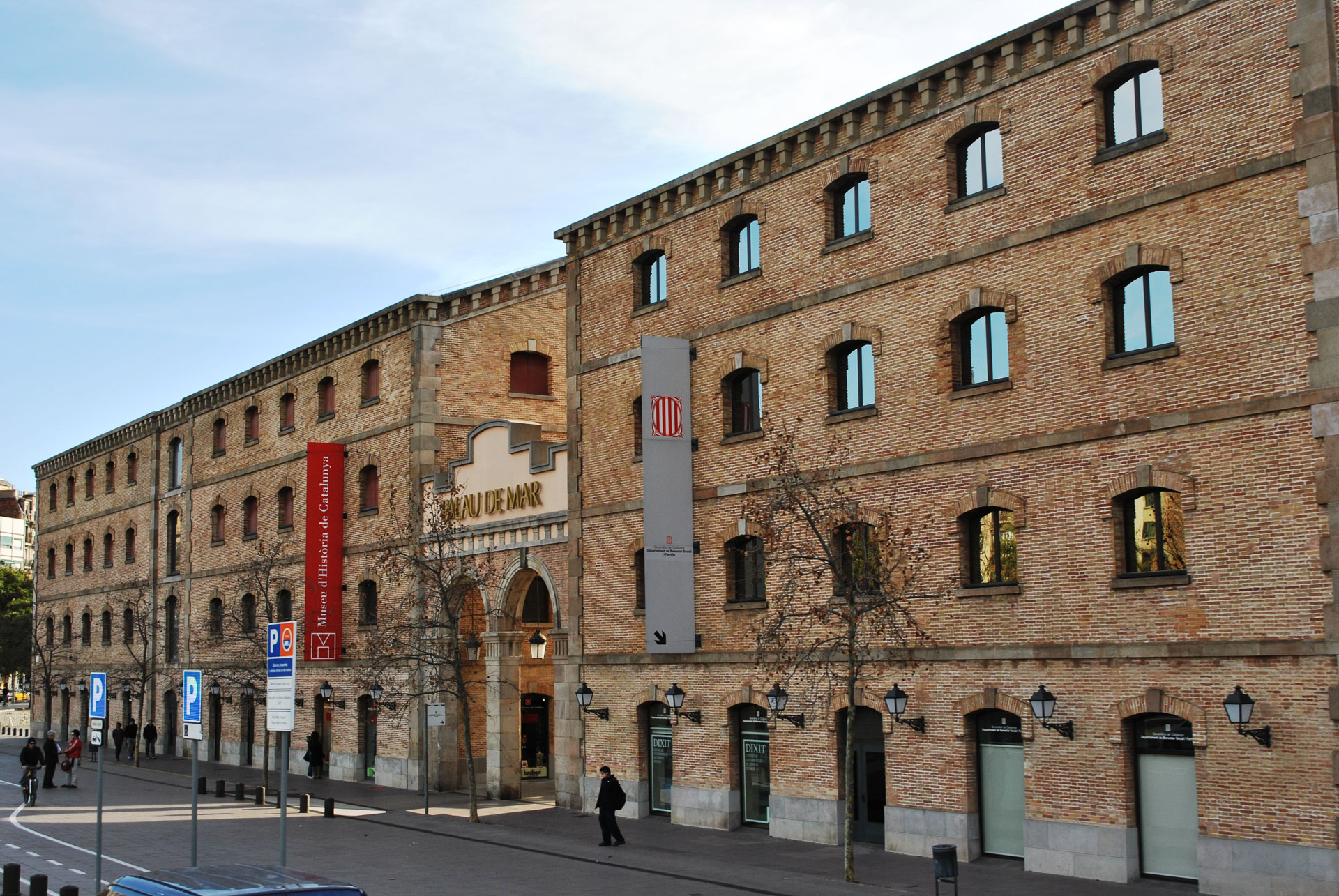 "Quite Marbs, but killer sundown views" was how a friend sold this particular spot to me. I was sold: who doesn't love a little bit of glitz and glamour on a European city break? Also, to visit a place of historical importance; only, to get the lift straight up to the roof for cocktails is perhaps the most quintessentially touristy thing you can do. But I'm not a big fan of museums, so I'll get over it.
Drinks, on the other hand, I do like. Especially if they involve looking out over a marina, daydreaming about holidaying on superyachts when I'm rich and famous. Nothing brings you back down to earth again like realising you're severely sunburnt half-way through your third pint.
Tourist Points: A solid 7.5/10. Largely because you're asked if you're Spanish or English upon arrival to avoid any confusion. I didn't get to the bottom of whether this was to keep the Brits and the Spaniards separate, or simply so they could fetch you the appropriate menu. De nada.
Trusting TripAdvisor to find a good seafood restaurant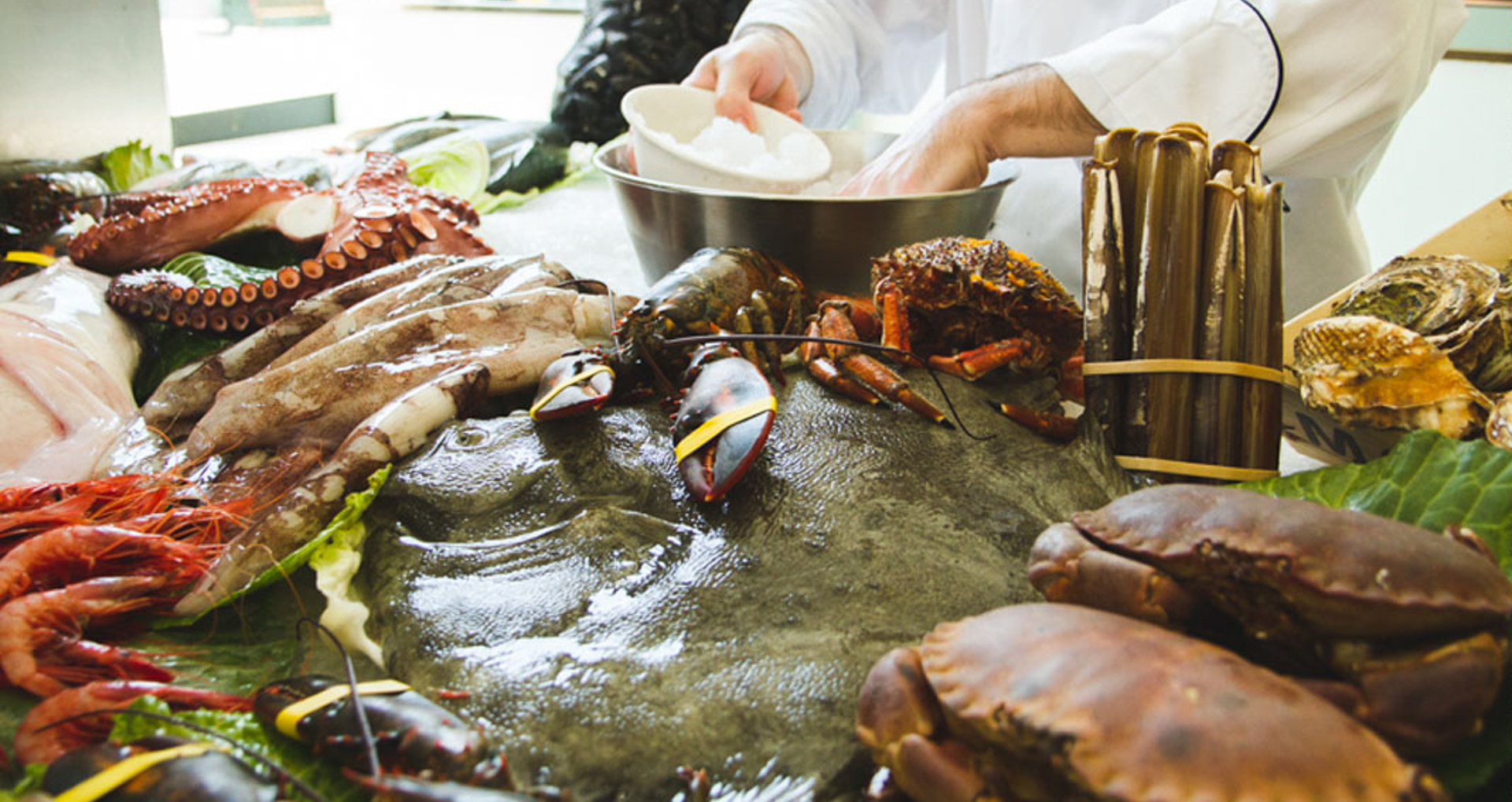 If you haven't looked on TripAdvisor for at least one restaurant recommendation, have you even been on holiday? It's a dangerous game for those of us who suffer from low blood-sugar levels. You have to put your trust in the random strangers who bother to post on there, whilst staying in tune with your instincts despite becoming increasingly impatient. Read: hangry.
But when it does pay off, you feel like you've won the lottery. Or at least a scratchcard. And it paid off for us at La Gambeta. If we'd taken this little spot on face value we'd have never gone in. There was no one in it and all the surrounding restaurants were heaving (with tourists – it was 8pm and no self-respecting Spaniards eat before 10pm). But we stuck to our guns and decided that the 'empty restaurant' rule was not to be trusted in the tourist hubbub that is Carrer de la Fusina.
Tourist Points: 10/10. Delicious octopus. Even more delicious paella. And the fact that we kinda stumbled across it just made it more tasty.
Sleeping in the bosom of a piece of Catalan history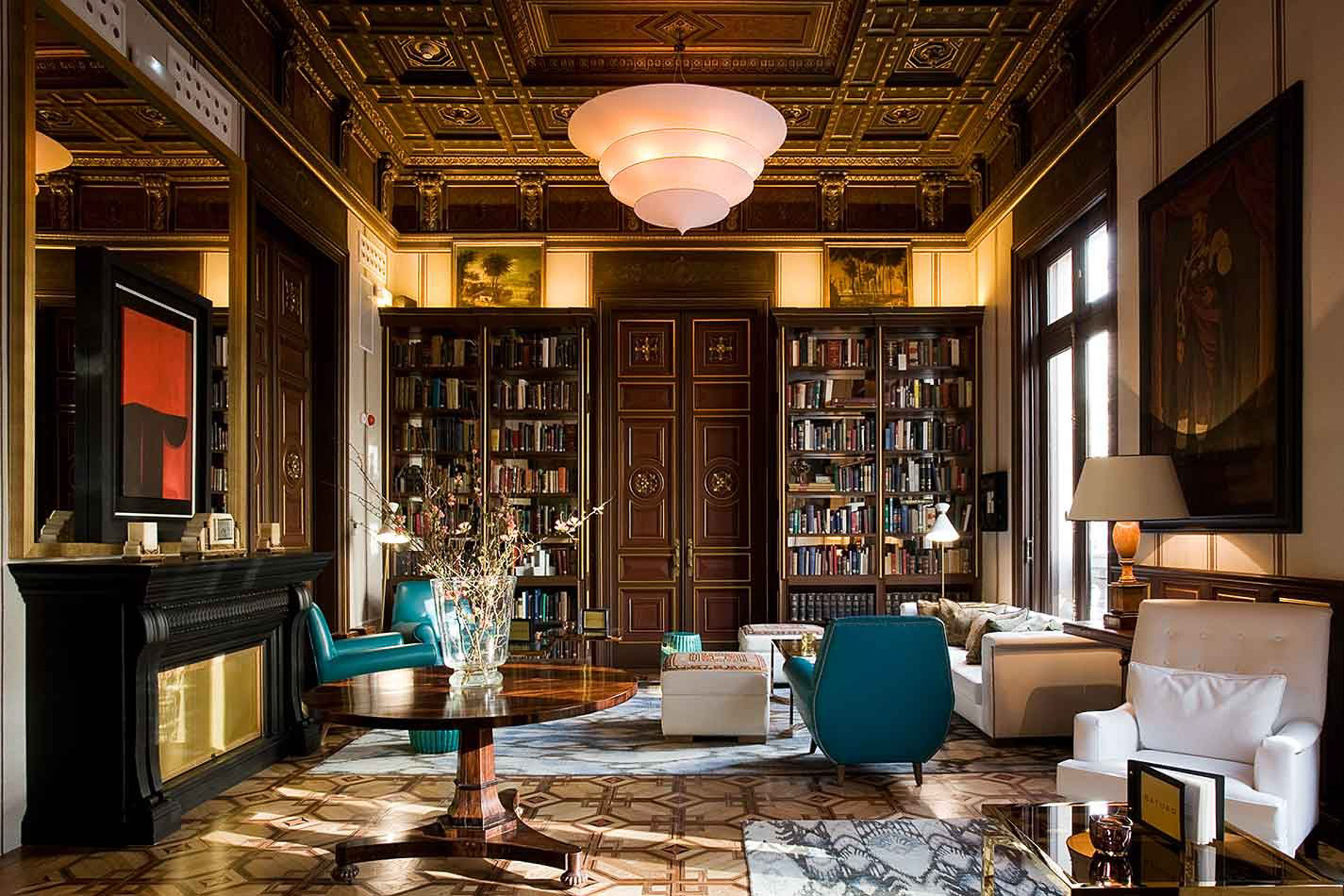 Instead of just taking a building and adding extras to make it feel "local", the proprietors of the Cotton House Hotel found a piece of Spanish history, and moulded it for 2018-worthy luxury. The Cotton House was the former headquarters of the Cotton Producers Guild, and an important landmark in its own right.

But you're not here for a history lesson, are you? With light, leafy interiors, and all the houseplants you could dream of, it's been excellently restored by Interior Designer Lázaro Rosa-Violán. The staff are old-school charming, and the rooftop pool, though lacking in sunshine for most of the day, gives you an insane view over the city.
Tourist Points: 7/10. Unless you want to slum it in an AirBnB (which are restricted in the city and not that cheap) this is as good a place to sleep and get to know Catalan culture as any. Also, hashtag interior goals.
Travelling in style on an open-air bus tour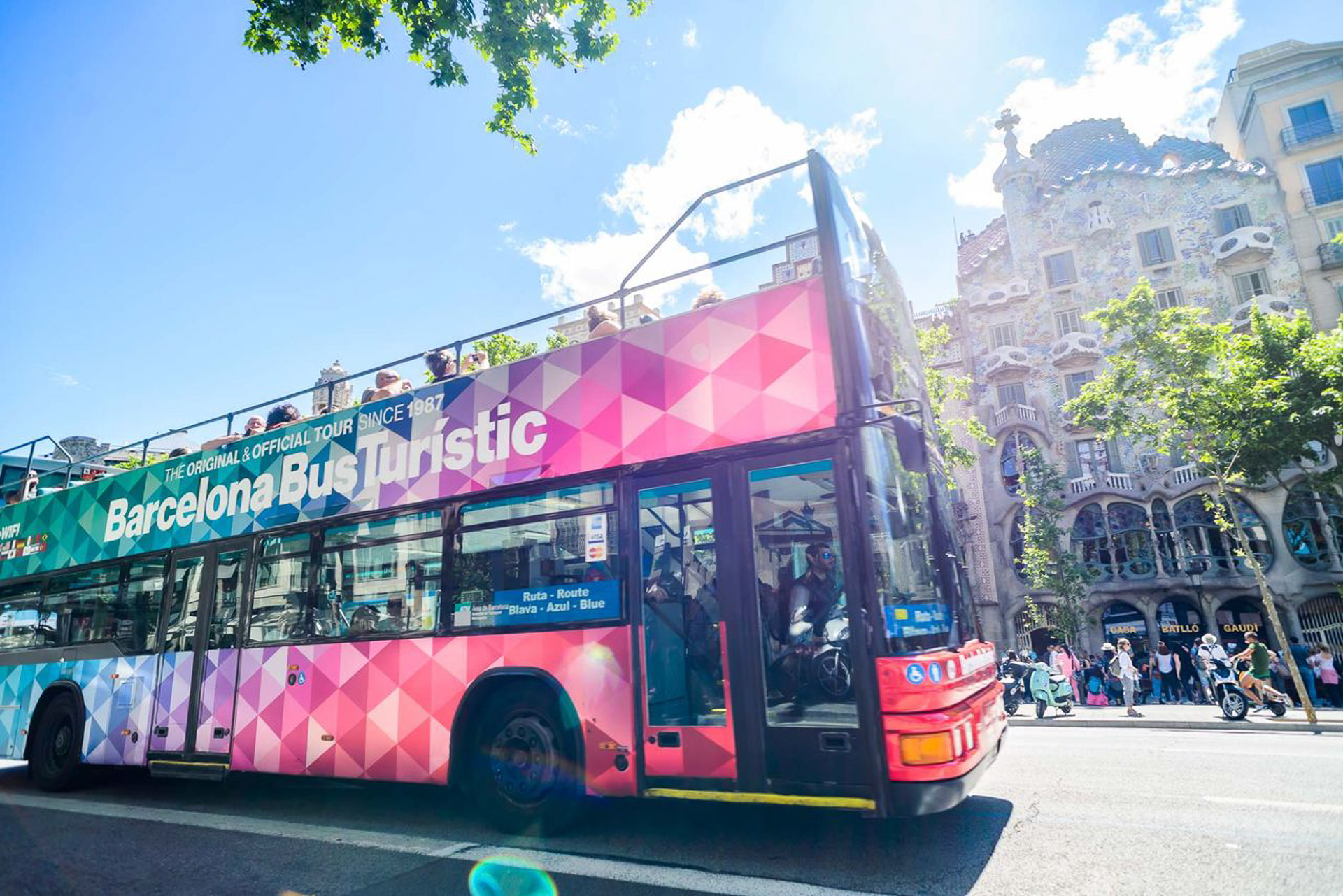 It may be 2018, but in Barcelona, if you book yourself a ticket online for the open-air tour bus, you still have to find somewhere to print it off. Which involves another necessary evil of being a tourist; walking around with your nose in a map. Or your phone. Which in Barcelona is a risky game to play, due to the rather unhealthy appetite some locals have for mugging foreign visitors.

But back to the bus. Some people dismiss these things as overpriced, 'idiot abroad' fodder, and they're right. But being chauffeured around a city admiring landmarks and listening to audio guides by weird actors with even weirder accents is quite frankly something I'm very happy to pay for. It is genuinely a great way to get to know a city and learn something. Whilst also getting a tan.
Tourist Points: 10/10. Don't forget to pack sun-cream. And hand sanitiser. Lots of hand sanitiser.
Living it up in super-swanky accommodation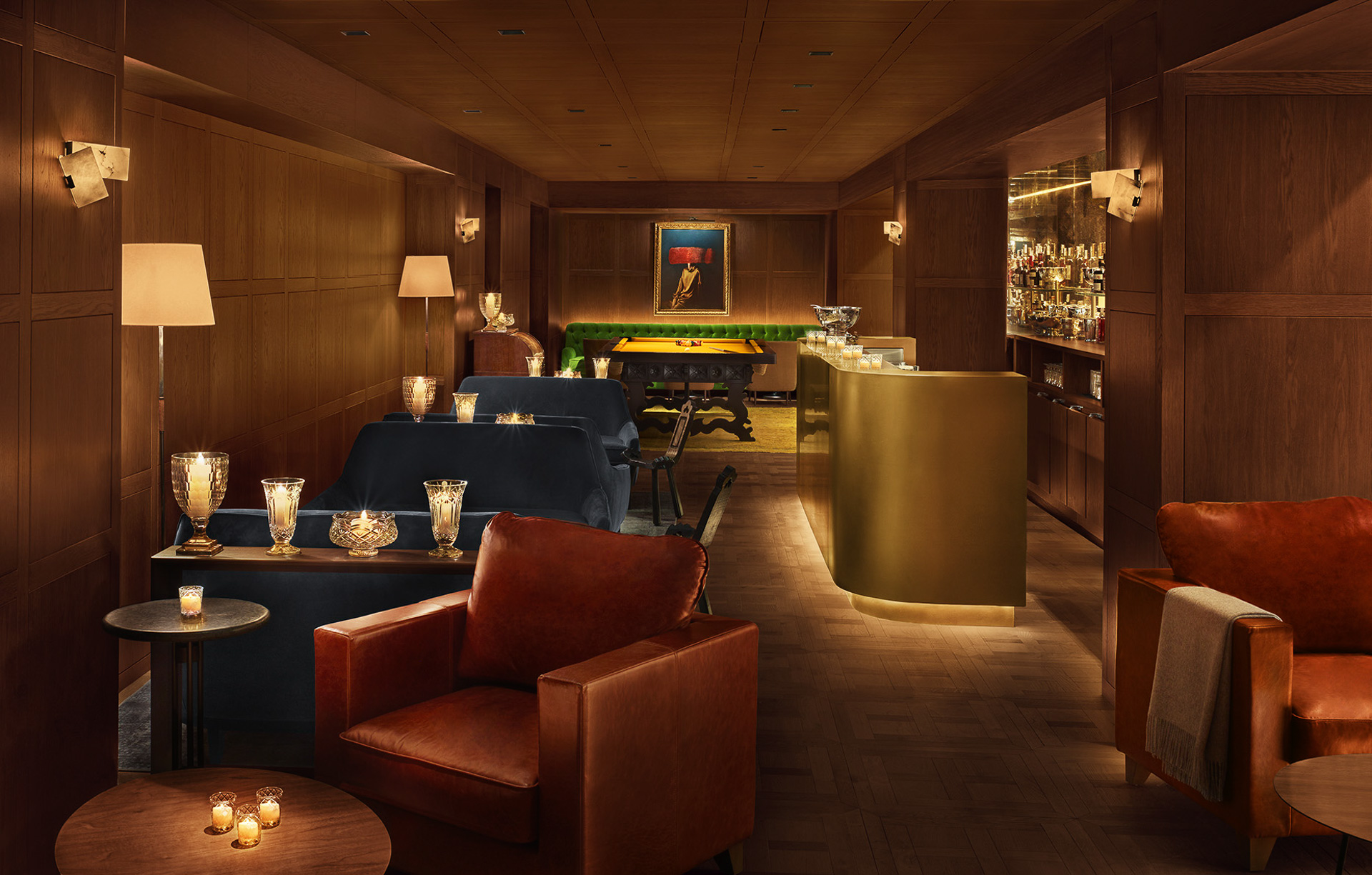 Over next to Santa Caterina market is another rather sweet spot; the newly-opened Barcelona Edition – also known as the latest offering from the hotel chain founded by Studio 54 impresario Ian Schrager. The rooftop is all white sofas, 360 views, and laidback disco, while downstairs the late night boozer, The Punch Room, is dark, sultry – and open nice and late.

With insanely attentive service and a menu which straddles the line between hyper-local and hyper-boujis, a stay here is worth it even if just for the Le Labo toiletries (you can literally smell the stuff from 20 yards up the street.)
Tourist Points: 6.5/10. It's sexy, it's got style… but it's also just another Edition hotel. I'd have given them a straight six but they have made a real effort; Catalan photographers line the walls, and on day two we were given shortbread that looked like Gaudí tiles. Nom nom.
Visiting something that Gaudí built or lived in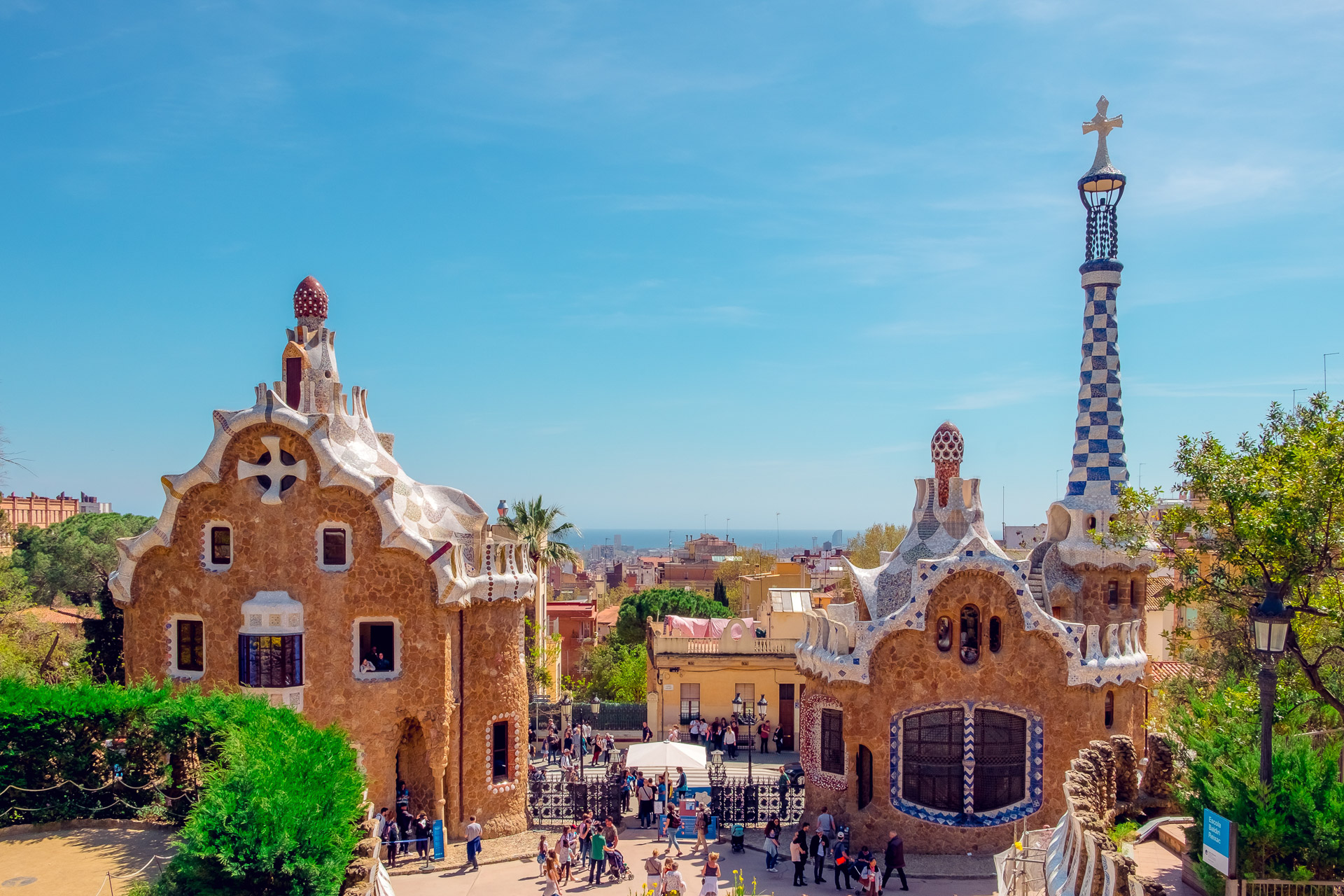 Park Güell, Gaudí House Museum, Casa Batlló… Gaudí left a handful of very impressive landmarks which you can't really avoid. Not everyone is into his extravagant, colourful modernism (one pal actually seemed a bit angry that I'd visited Casa Batlló, saying Gaudí was "possibly the most self-indulgent man to ever walk the planet") but you have to be impressed by his ability to stick to a vision. I mean, the Sagrada Família… Nearly 150 years later and it's still not finished?

Tourist Points: A solid 6/10. Three bonus points if you splash out on an audio guide.
Trying not to get mugged on Las Ramblas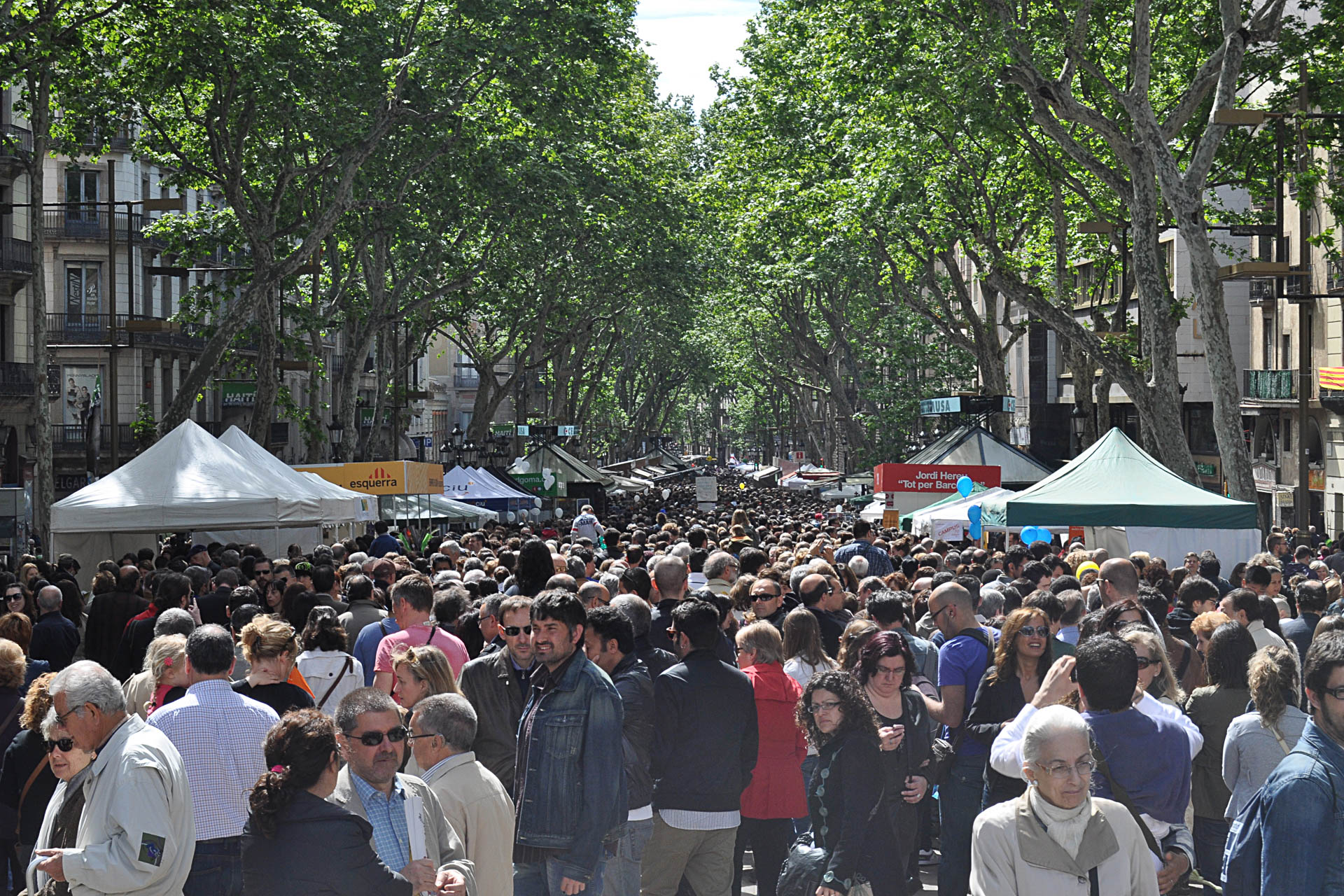 I know three people who had been mugged or pick-pocketed during visits to Barcelona. Now I'm not saying it's going to happen to everyone – but it could. So keep your wits about you, particularly when you've spent an afternoon downing Sangrias. The Catalans are famously hostile towards drunk tourists. Which Las Ramblas is full of. Don't be that person.
Tourist Points: 9/10. A.k.a, a mildly generous dose of sympathy points for if you do get shafted.
Eating in a restaurant that the other tourists don't know about (yet)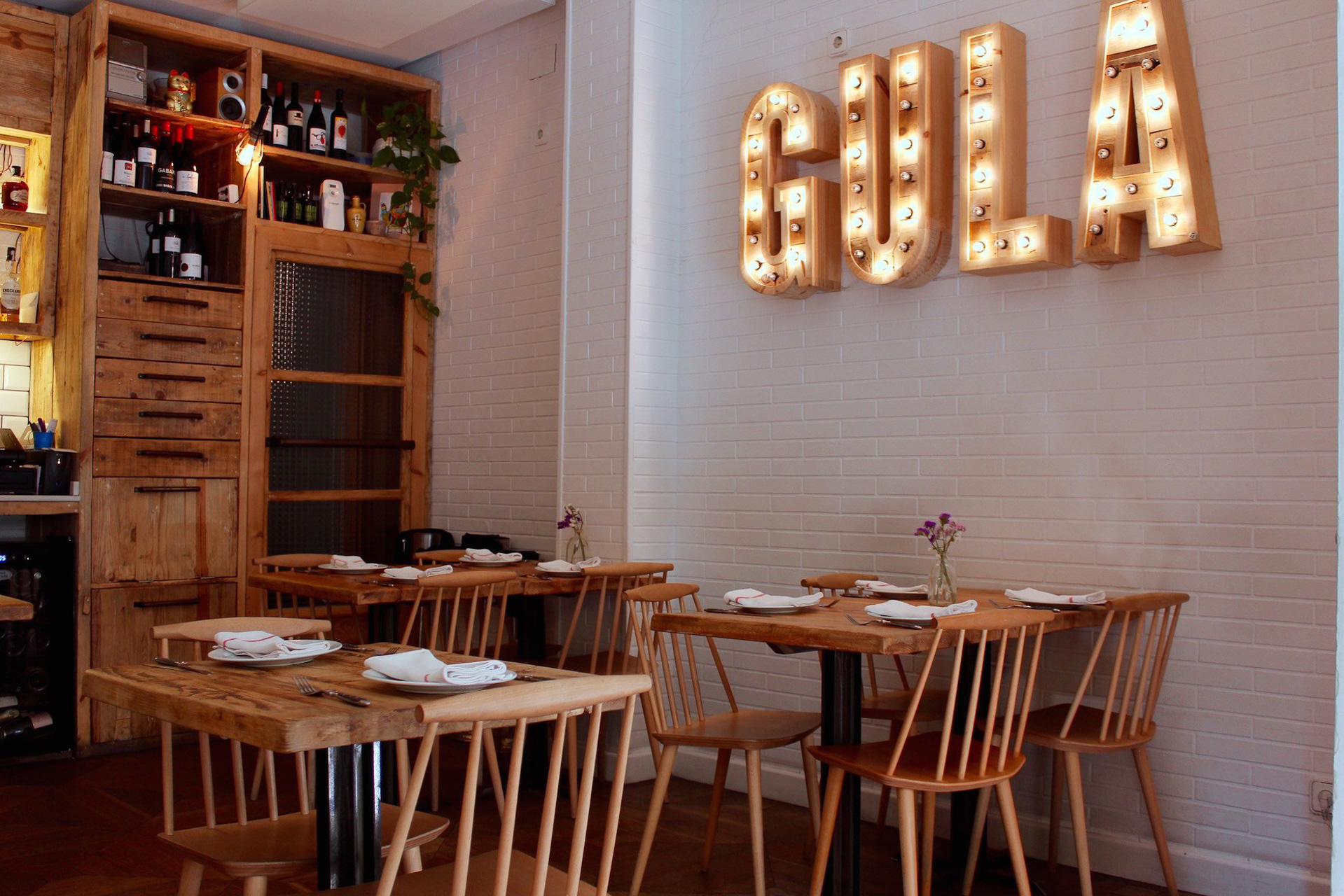 Santa Gula is the kind of place you go to and feel really genuinely bad for not speaking the native tongue. The waiters are super-knowledgeable and polite, but clearly have better things to do than listen to someone try and order Iberian Pork Cheek in GCSE-level Spanish. Give up love.

Still, it's some of the best food I've ever eaten. So good, in fact, that the person who recommended this spot to my co-pilot made her promise I wouldn't write about it because she didn't want it to get too popular. Soz!
Tourist Points: 3/10. Outstanding food and wine, but let's face it, there's nothing touristy about visiting the kind of restaurant that you'd have gone to back home.
If you want to find better things to do in Barcelona, check out our Departures guide, which has the best bars, restaurants, hotels, and buildings in the Catalan capital.